Bangladesh is an incredibly underrated vacation destination, despite having some of the beautiful beaches in Bangladesh in the world. It even boasts the longest natural sea beach in the world! This, combined with the lack of crowds and the value for money you can find in this corner of the world, makes it a fantastic option for an exciting alternative trip.
So if you are keen on getting the best cruise deal for your summer vacation, or just want to pack your bags and explore somewhere new, exciting, and a little off-the-beaten track, why not consider exploring the best beaches that Bangladesh has to offer!
Laboni Beach, Cox's Bazar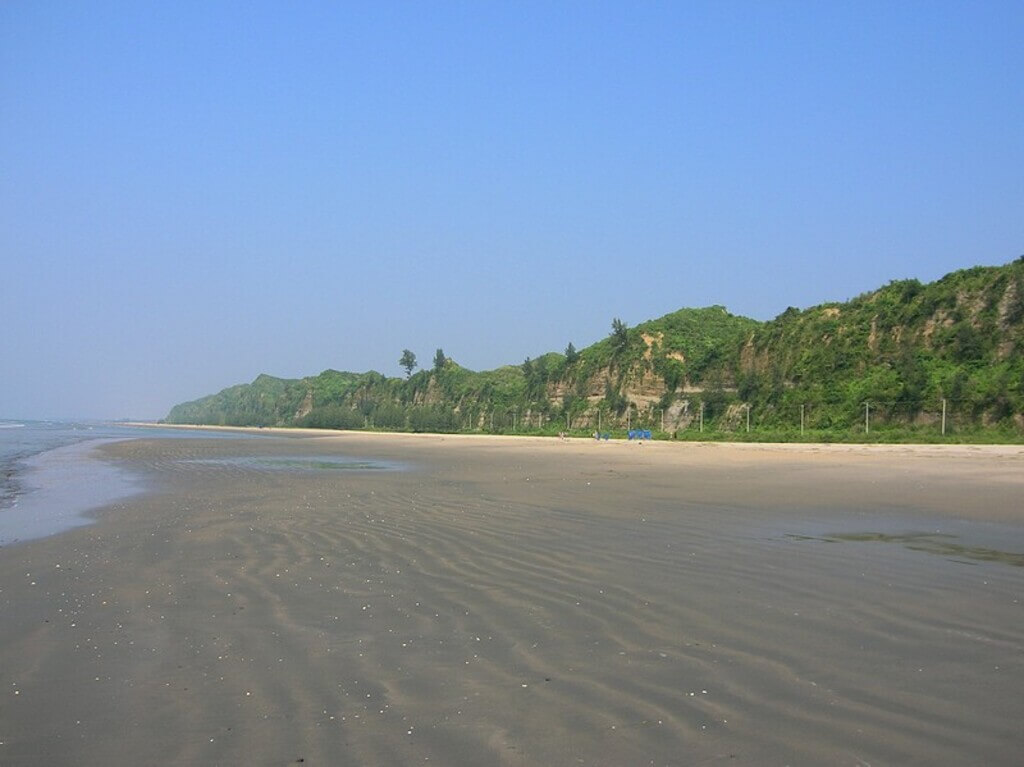 Source: trekearth.com
Part of the vast stretch of Cox's Bazar, Laboni Beach is the most popular and liveliest beach in the area, and one of the most beautiful in Bangladesh. Cox's Bazar itself is the longest natural sea beach in the world, and Laboni is the main draw for travelers visiting the area. It is a vibrant, exciting, and above all beautiful spot, with loads to see and do away from the beach as well as a gorgeous stretch of sand for swimming and relaxing.
Kuakata Beach, Kuakata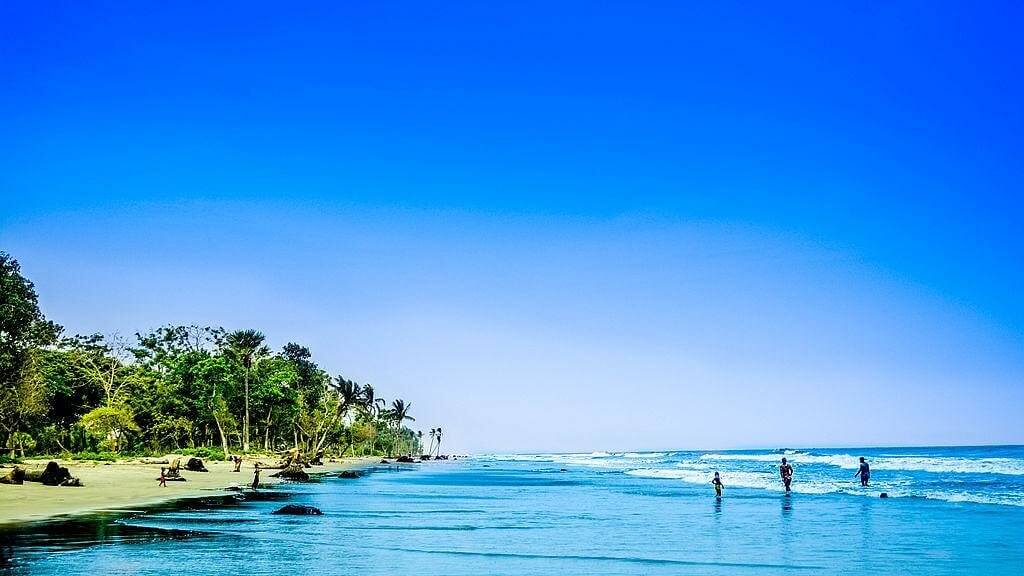 Source: tripadvisor.com
11 miles long and 2 miles wide, Kuakata Beach is an incredibly impressive sight. Its most remarkable feature is its panoramic views, which mean you can watch the sun rise and set from the same beach! Kuakata itself is famous as a pilgrimage destination for Hindus and Buddhists, who arrive here for the festivals of Rush Purnima and Maghi Purnima to take spiritual baths in the bay.
Inani Beach, Cox's Bazar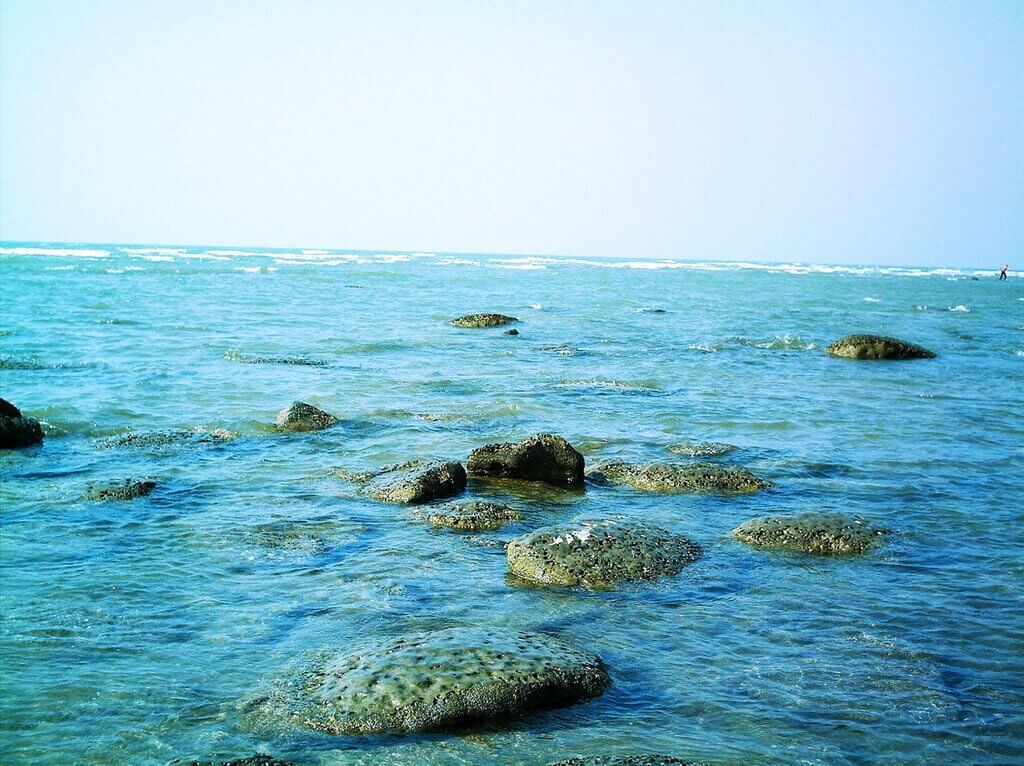 Source: tripadvisor.com
Another of the gorgeous beach spots in Cox's Bazar, Inani Beach sets itself apart thanks to its eye-catching (albeit sharp) black and green coral stones. It is the perfect spot for beachcombers in Bangladesh, looking for unusual knick-knacks and sea treasures to collect.
Saint Martin Beach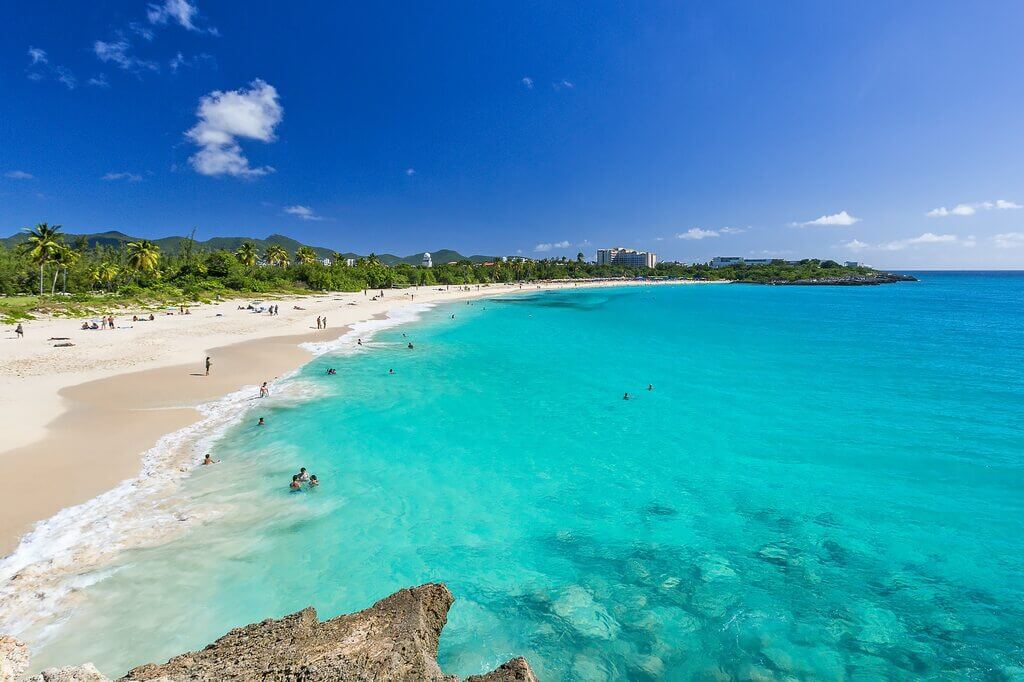 Source: hotels.com
Saint Martin is a tiny island in the Bay of Bengal, surrounded by vibrant coral reefs, making it a favorite diving and snorkeling spot. The beach is backed by verdant hillsides, and offers lovely views of Myanmar just across the water. The island itself is only just over 2 square miles in size (and in fact shrinks to 1 square mile at high tide), which gives it a charming yet odd atmosphere.
Patenga Beach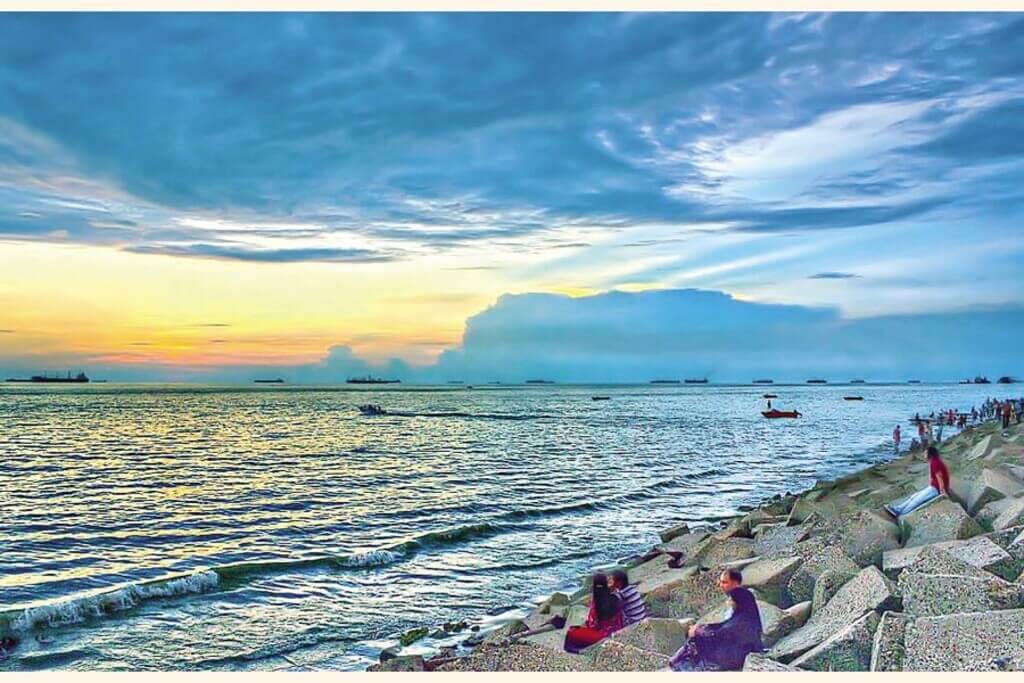 Source: thefinancialexpress.com
A pretty stretch of sand south of Chittagong, Patenga is one of the region's most popular beaches. Due to its proximity to Shah Amanat International Airport it can get busy during peak season, but there is still always plenty of room to stretch out and enjoy yourself.
Nijhum Dwip Beach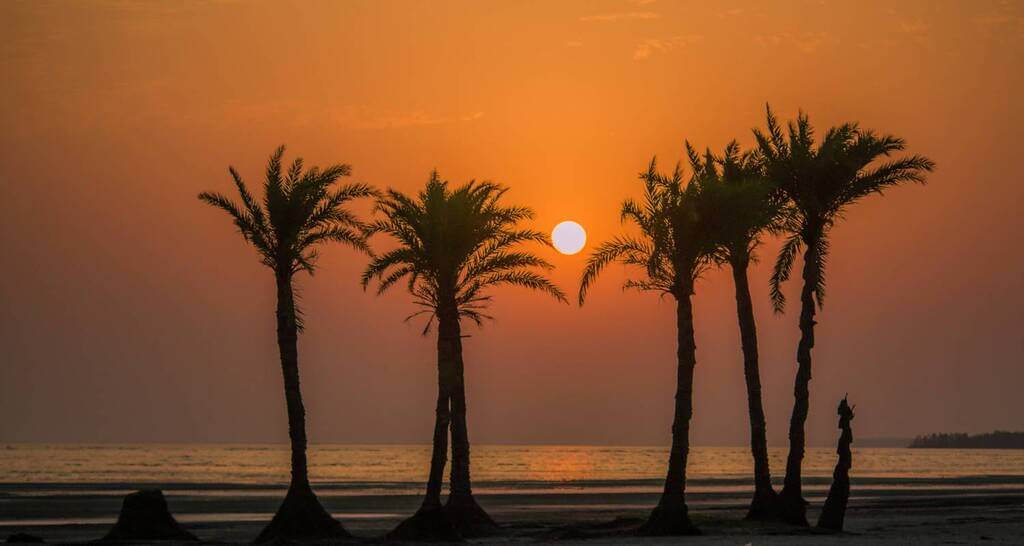 Source: tourradar.com
Meaning 'Silent Island' in English, Nijhum Dwip is a great choice for travelers looking for peace, quiet, and total tranquility. This wide, empty beach is a stunning sight, made even better by the adjoining Nijhum Dwip National Park, one of Bangladesh's major nature reserves. The reserve is particularly significant as the winter home of a number of at-risk migratory water birds, including the Indian Skimmer, Nordmann's Greenshank, and the Spoon-billed Sandpiper.
Sonadia Beach, Cox's Bazar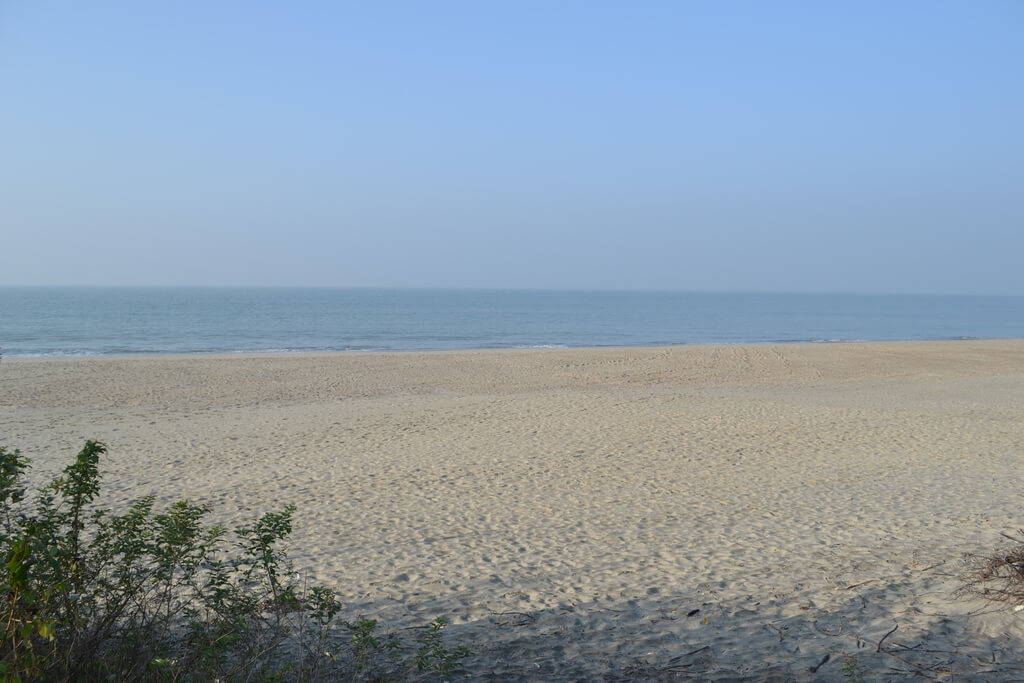 Source: wikimedia.org
A little island off the coast of Cox's Bazar, Sonadia Beach offers a calm contrast to the more energetic beaches like Laboni. If you are looking for a Bangladesh beach experience that is accessible but a little off the beaten track, then Sonadia might be the perfect choice.
Parki Beach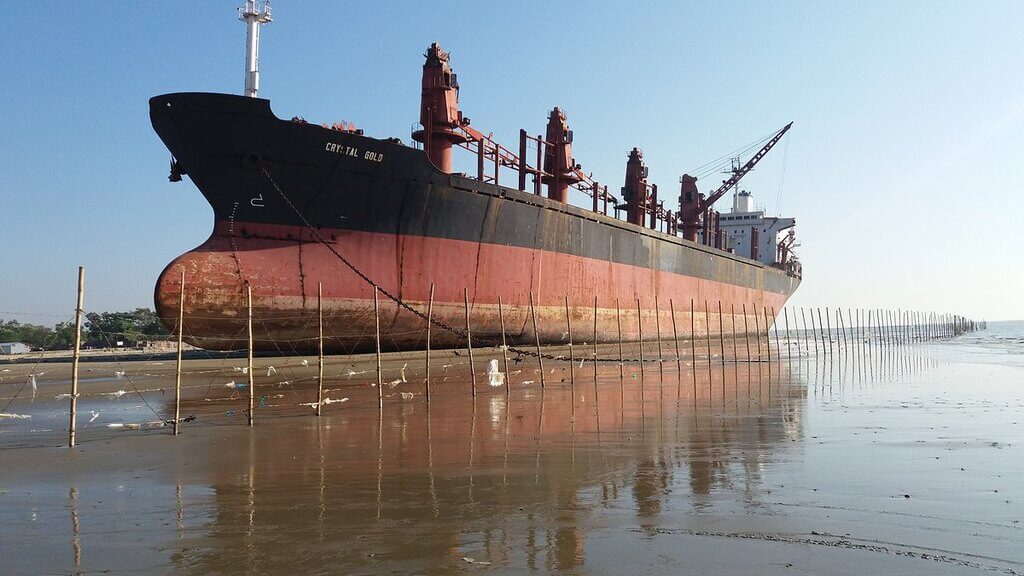 Source: tripadvisor.com
Shielded from the nearest towns by a huge, dense forest, Parki Beach is a perfect spot for anyone looking to get away from the hustle and bustle of everyday life and relax surrounded by nature. Lie back and relax with nothing to distract you beyond the gentle sounds of the waves and the breeze in the trees.
Kotka Sea Beach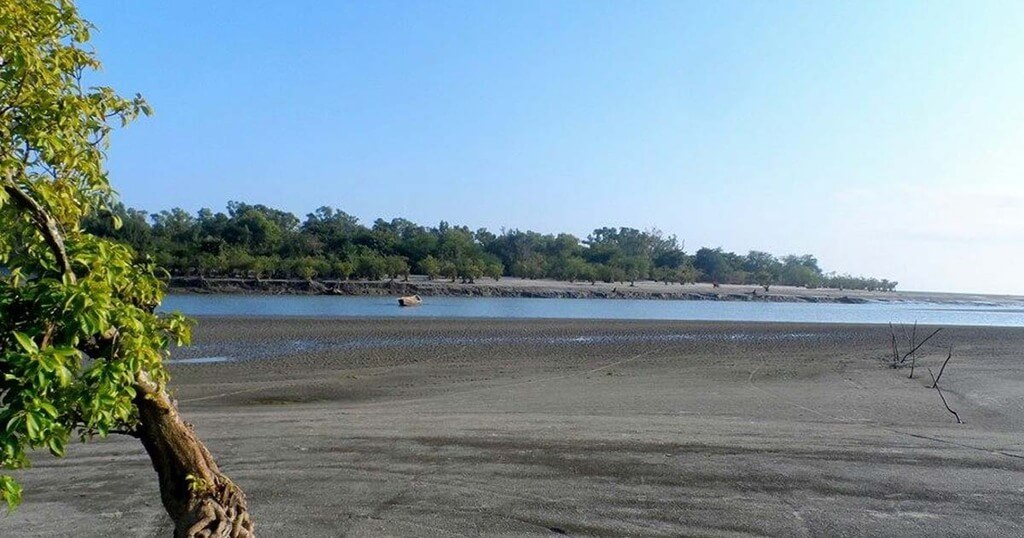 Source: chokkor.com
The Sundarbans are world-famous as the home of the Bengal Tiger, and Kotka Beach is one of the best beaches within easy reach of this fantastic natural reserve. Combine a relaxing beach vacation with some of the most exciting wildlife viewing on the planet for the perfect Bangladesh vacation.
Also Read: 17 Best Cocoa Beach Restaurants, FL for a Lavish Meal
Bashbaria Sea Beach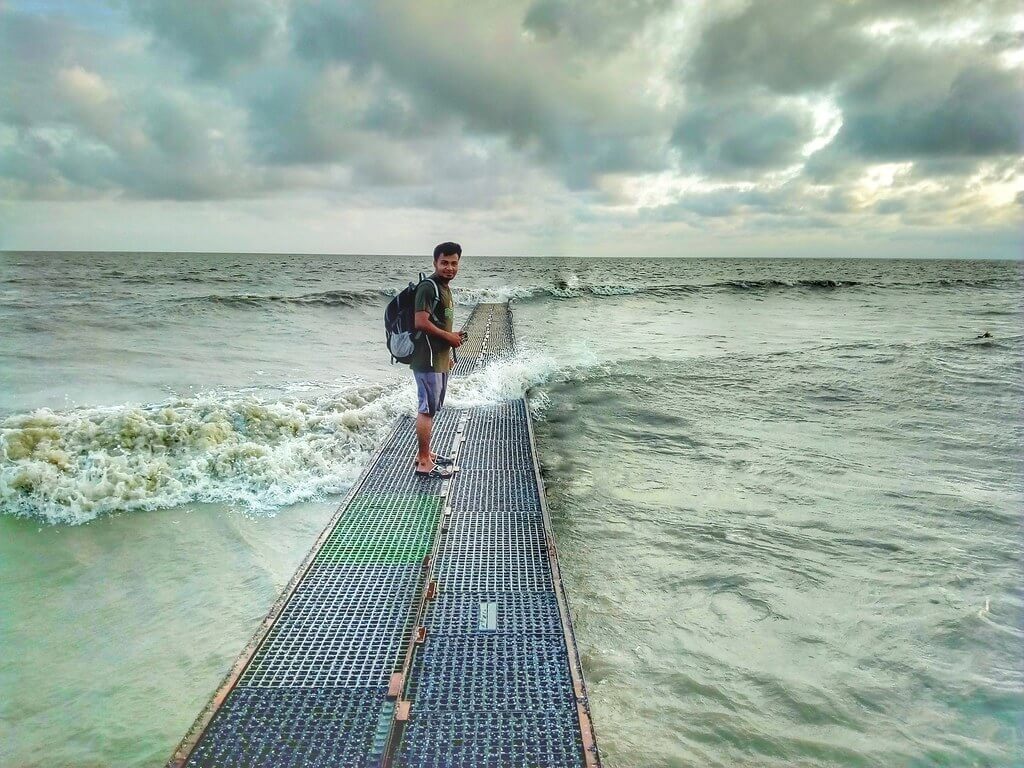 Source: chokkor.com
The main highlight of Basharbia is the half-mile-long bridge that takes you right out into the middle of the water – a truly unique experience! Walk right out over the sea into the Bay of Bengal and feel like you are walking on water!
Bangladesh might not have the name recognition as a vacation destination that other South Asian locations do, but for beach fans it is well worth the trip!