With just a few simple tricks you can increase your chances of finding cheap flights. Over the years I have tried a lot and have always been lucky when looking for a flight. Because I don't really see through the airline's pricing policy. Only one thing helps, test it out.
Tips To Find Cheap Flights in 2023
Here are my 12 tips for Cheap flights ticket booking:
1- Start Your Search Early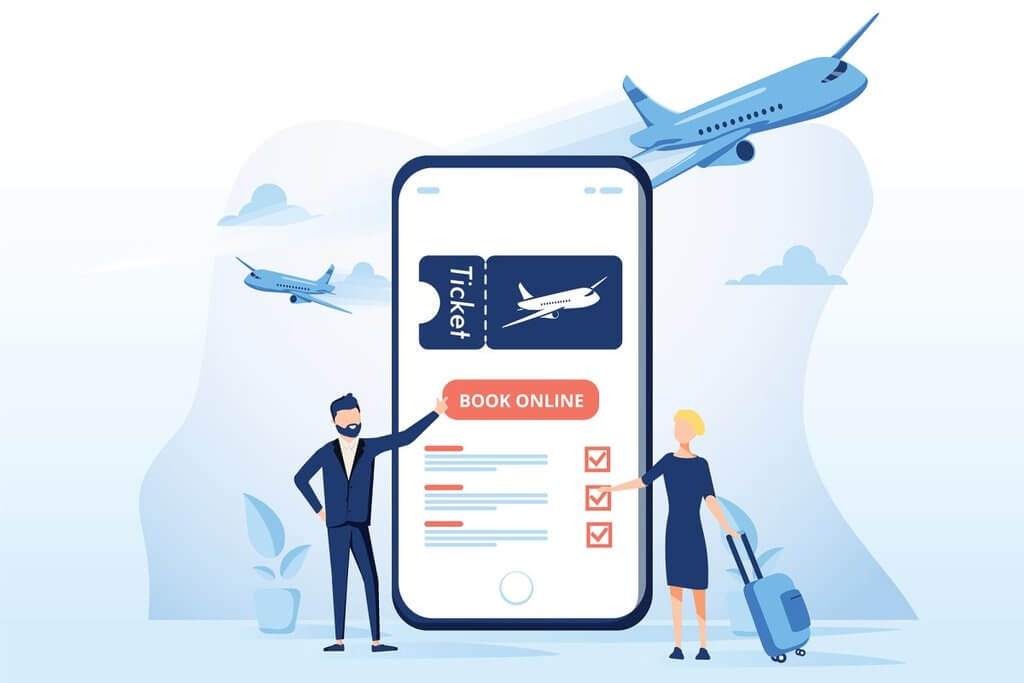 Source: importanceoftechnology.com
Start researching about two to four months before your desired departure. I've had good experiences with it, especially on long-haul flights.
According to Skyscanner, 8 weeks in advance for short-haul flights and 15 to 30 weeks for long-haul flights are recommended. Whereby this varies and depends on the flight route, the airline, and the time of year.
Skyscanner analyzed the flight bookings from 2016 and 2017. Here you can read the entire Skyscanner analysis and get even more specific tips.
Of course, you can't always plan ahead. Usually, the prices increase significantly from six weeks before departure. Then you just have to pay for it, but stay flexible. You can always be lucky on busy short journeys, even at short notice.
2- Take a Look at the "Flight Forecast" at Momondo
To do this, enter the desired flight route in the Momondo search mask and click on "search". In the search results, you go to "Flight forecast …" at the top right and you will get a summary of the route.
3. Get an Overview of Meta Search Engines
My first port of call is Skyscanner to roughly explore the field. In another window, I run a search query on one or two other meta-search engines, for which I use, for example, Kiwi.com, Kayak, or Google Flights.
There is no flight search engine that always has the cheapest tickets, so you have to try several.
Attention: The final prices that are shown to you as a search result can increase over time. Since the information is not constantly updated but is sometimes only requested again from the provider when booking.
4. Activate a "Price Alert"
Skyscanner and Kayak offer this service. You will be informed by email when the price has fallen. But you don't know when the right time to book is either. Since prices can go up as well and then you get annoyed that you waited. It always depends on the right timing.
5. Be Flexible with the Date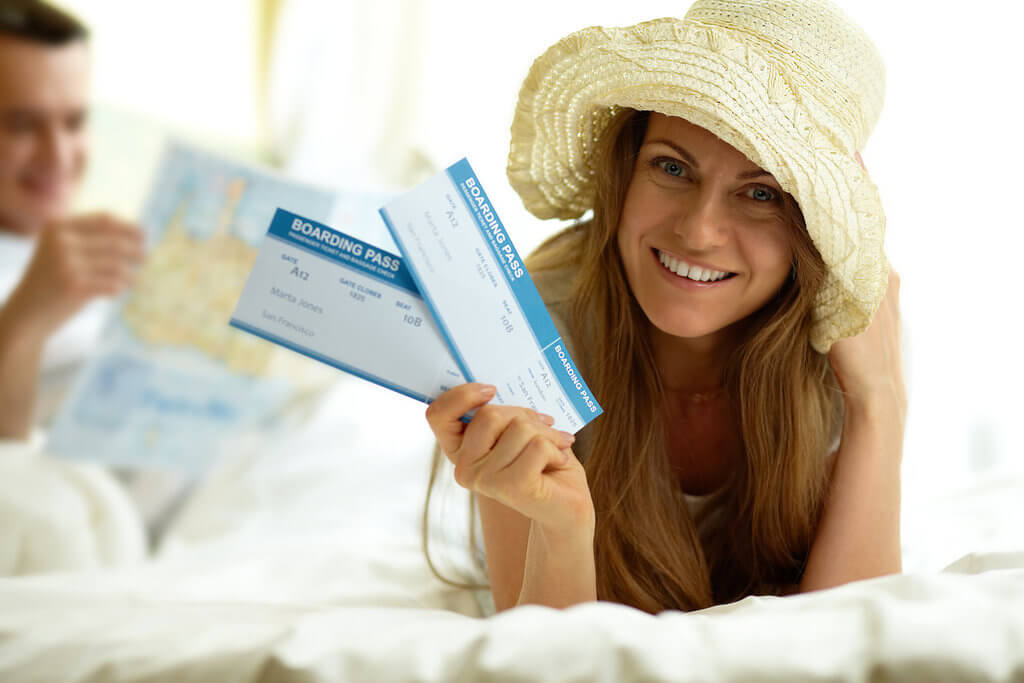 Source: wp.com
At Skyscanner, you can select a whole month as a search query. So you can quickly see which days are favorable. Just a day or two beforehand can make a big difference.
Tips: Try to avoid the main travel season and holiday periods. For city trips in Europe, weekends including Friday and Monday are more expensive, also because of commuters and business travelers.
For typical holiday destinations, it is most expensive at the weekend, so I prefer to fly during the week. Holidays are often used for short trips, but not for long-distance trips. Especially at Christmas, New Year's Eve, and New Year, you will find cheap flights.
6. Test Different Departure and Arrival Airports
The next step is to vary the search with alternative airports in the area. In the case of interesting offers, you should briefly check how the connection by bus or train is. What are the costs and how long it takes?
Tip: When searching, do not enter a city, but a country or region. This is how you can quickly find the cheapest connections.
Tip: Have a look at kiwi.com. With this search engine, I like the "Radius Search Feature", where you get all the results on the map and you can enter several cities in the search field. This is especially helpful if you are flexible with your travel plans.
7. Direct Flight or Open Jaw Flight?
In comparison, direct flights are often more expensive than open-jaw flights that include one or more stopovers. You can also use a stopover for a short stay if you are not in a hurry.
Tip: Do not check the box for direct flights, if there are cheap ones, they will be displayed to you anyway.
8. Segmenting: Check Every Flight on the Route Yourself
It is often cheaper not to look for flights from A to B, but to test the individual sections and various stopovers. In order not to blindly rely on flight search engines, it is better to check the individual routes yourself. With hundreds of airlines and an impenetrable route network, it's not that easy.
On websites such as FlightRoutes.net, Airline Route Maps, and Flights you can find out which flight routes there are and what typical stopover hubs are.
Tip: Do not use the "Multi-City" search function, it is better to test the individual routes yourself.
9. One-Way or Return Ticket?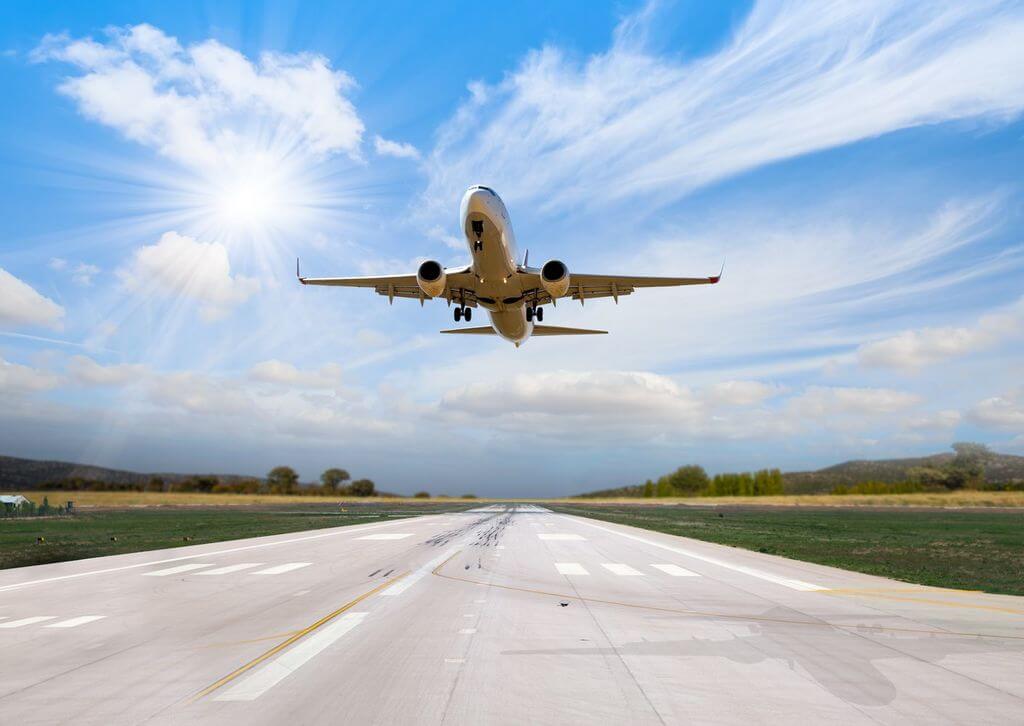 Source: mamoszurnalas.lt
For long-haul flights, also test whether it is cheaper to book two separate one-way tickets. It is sometimes worth buying a return ticket, even if you never take the return flight.
Just test it out.
Another note if you let a flight expire. The airlines want to prevent you from gaining a price advantage by omitting a flight. In drastic cases, airline companies have put people on "red lists" and are no longer allowed to fly.
Tip: You don't have the problem with low-cost airlines that offer each route individually and do not give a price discount if you book a return flight together.
10. Search for Offers on Low-Cost Airlines
The price war between low-cost airlines is so strong that you can always be lucky enough to find cheap flights. In the last few years, in particular, low-cost airlines have continued to expand their offerings and fly to destinations around the world.
They're not necessarily cheaper on long-haul flights compared to traditional airlines, but if you're not in a hurry, you can save a lot of money with a few stopovers.
Also Read: Coronavirus OutBreak: Crucial Steps Taken By Airport Authorities To Screen Passengers
11. Also, Check the Airline Website
Source: kinja-img.com
In the search engines, you are often only shown the results of the online travel providers. It can therefore be worth booking directly through the airline. Since you have already narrowed your search, you can quickly make the comparison.
Tip: If the price is the same or cheaper, I always book directly with the airline. Since they usually have better customer service when there are changes in the flights.
12. Clear Your Cache When Searching
I was in the middle of my search for a flight and was jumping back and forth between two search portals.
Each time the prices continued to rise. What a hassle !!! They used my cookies to keep increasing the price and propelling me to make a quick decision.
Tip: So clean up the cache in your browser in between, especially before booking. Or surf directly in anonymous mode.