Looking for some weekend getaways? How about Texas? There are an enormous number of fantastic weekend getaways here that you can choose from. Texas is a diverse state where you can enjoy plenty of things. From wine country escapes, unique castles to lakes and sandy beaches, you will find it all. Texas also is a right fit if you are looking for one of the best romantic weekend getaways or looking for a family vacation. The weekend getaways in Texas are full of fun day trips and coastal spots.
Weekend Getaways in Texas
It is always great to explore new places while spending time with family. From romantic getaways in Texas to great vacation Texas spots, you can find it all. Here is a series of Weekend Getaways in Texas that you can choose from.
Horseshoe Bay Resort: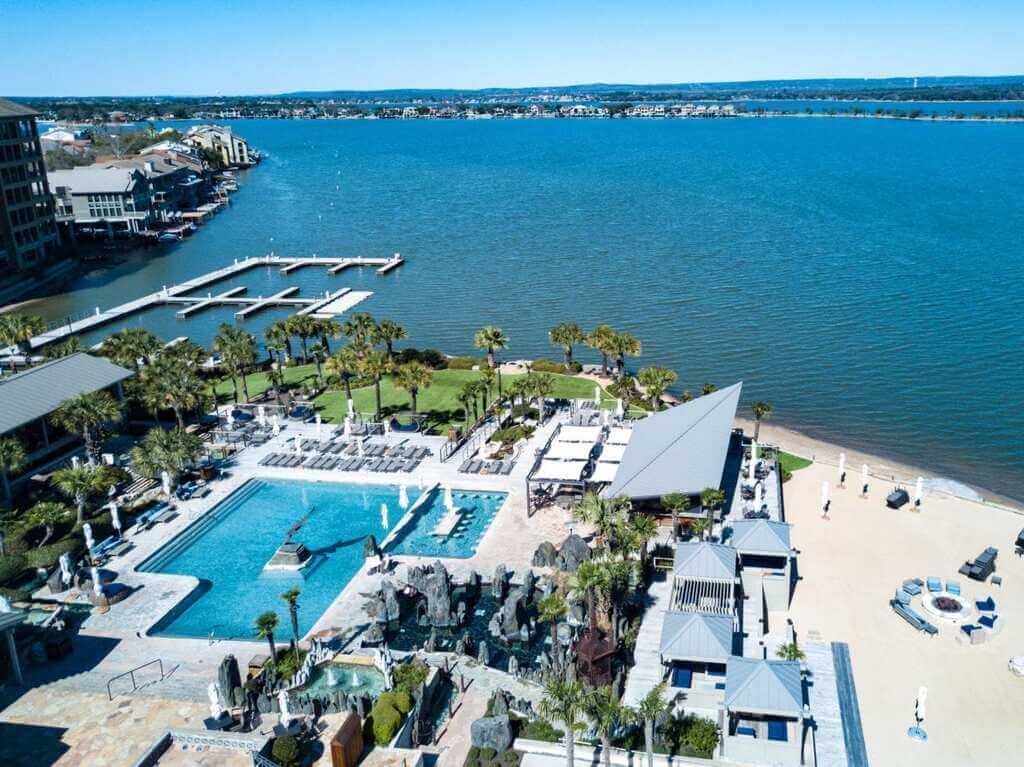 Source: netdna-ssl.com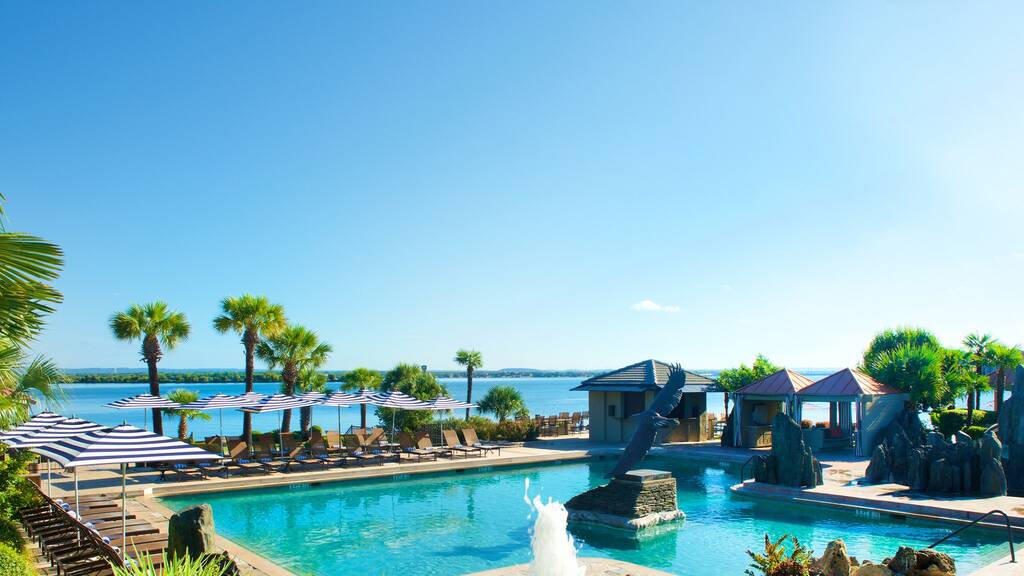 Source: cntraveler.com
Looking for romantic weekend getaways? Here is your perfect pick! Horseshoe Bay Resort features three Robert Trent Jones Sr. golf courses, tennis courts, a luxury spa, and numerous gourmet dining options. While the resort is well accompanied by three pools to relax by, it also accommodates the world's largest adult whirlpools.
Enjoy a bunch of activities during your stay in the resort. Doesn't matter if you want to play golf or are adventurous enough for water sports, the resort has it all. All you require to do is rent a runabout, ski boat, pontoon boat, or a wave runner at the Marina.
Moreover, Horseshoe Bay Resort has a total of 349 rooms. Each room maintains two phone lines, high-speed Internet access, a coffee maker, and a refrigerator. You will also get to enjoy panoramic views of the surrounding Hill Country and Lake LBJ in Texas from the resort. For dining, you have options for example Lantana Bar & Grill, Highlands Bar, and the Poolside Grill & Bar.
Rosewood Mansion on Turtle Creek: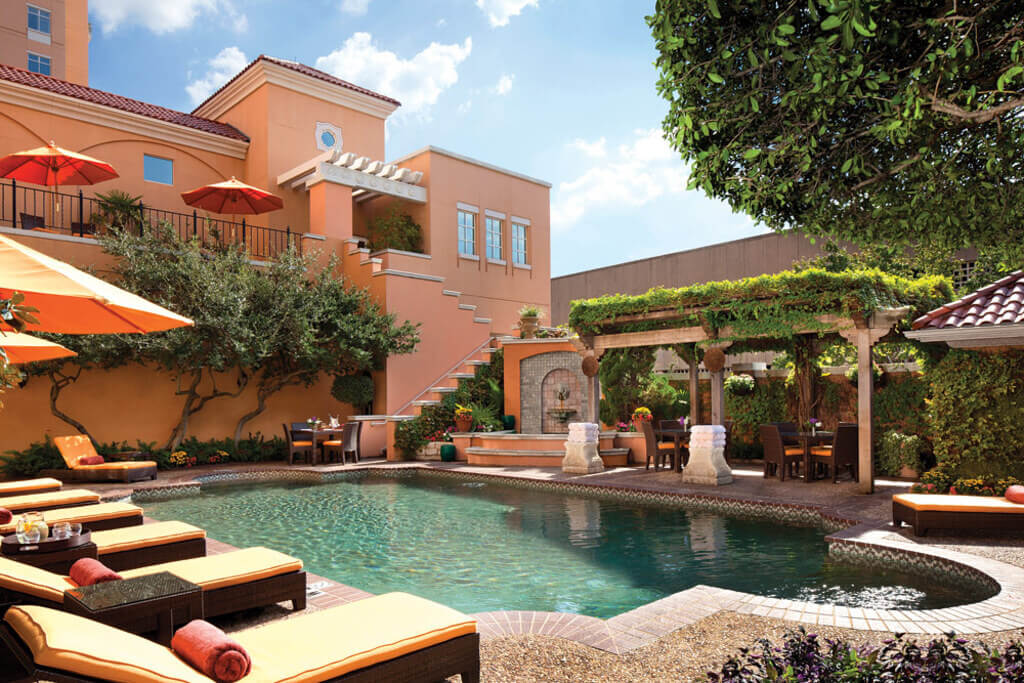 Source: destinasian.com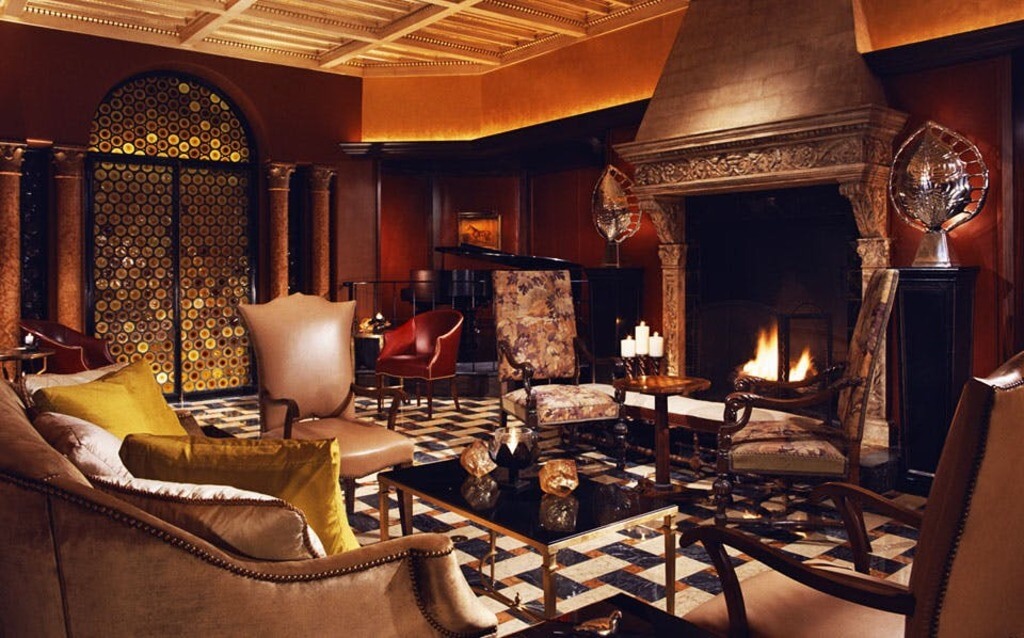 Source: imgix.net
Nothing can be more perfect for you if you are newly-wed and looking for romantic weekend getaways in Texas. It is going to be your favorite pick when you are looking for luxurious city vacations. It is a luxury hotel with an elegant lobby, spacious rooms. Moreover, it is a central location near the American Airlines Center and the Dallas Museum of Art. The hotel offers a 2-to-1 staff-to-guest ratio for its guests. Hence, this getaway is one of the best examples of prompt service and detailed attention.
Rosewood Mansion on Turtle Creek is a nine-story building. It has a total of 143 rooms and luxury suites that are well decorated with original fine pieces of artwork. Guest rooms measure around 450-square feet in size while offering a sitting area, large closet, marble bath, and separate vanity. There is a 32-foot-high marble rotunda complete with a beautiful floral arrangement for the entrance of the guest. Also, the lobby features many antiques along with chairs and sofa sets near the fireplace.
Lajitas near Big Bend National Park: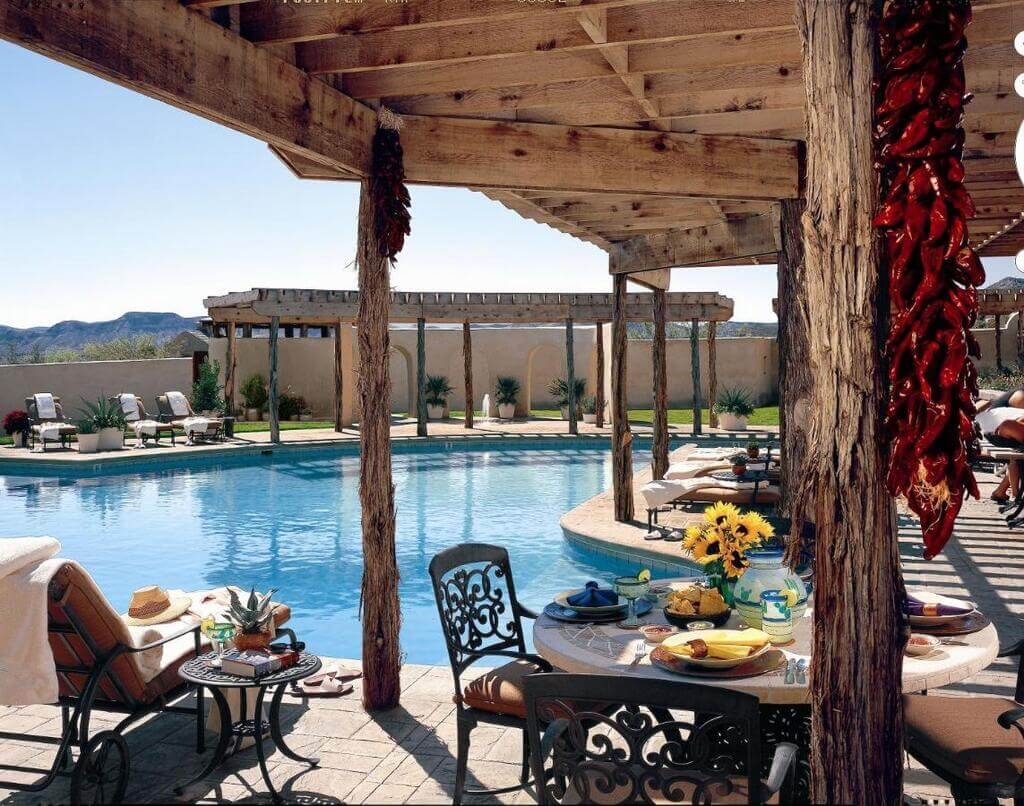 Source: bstatic.com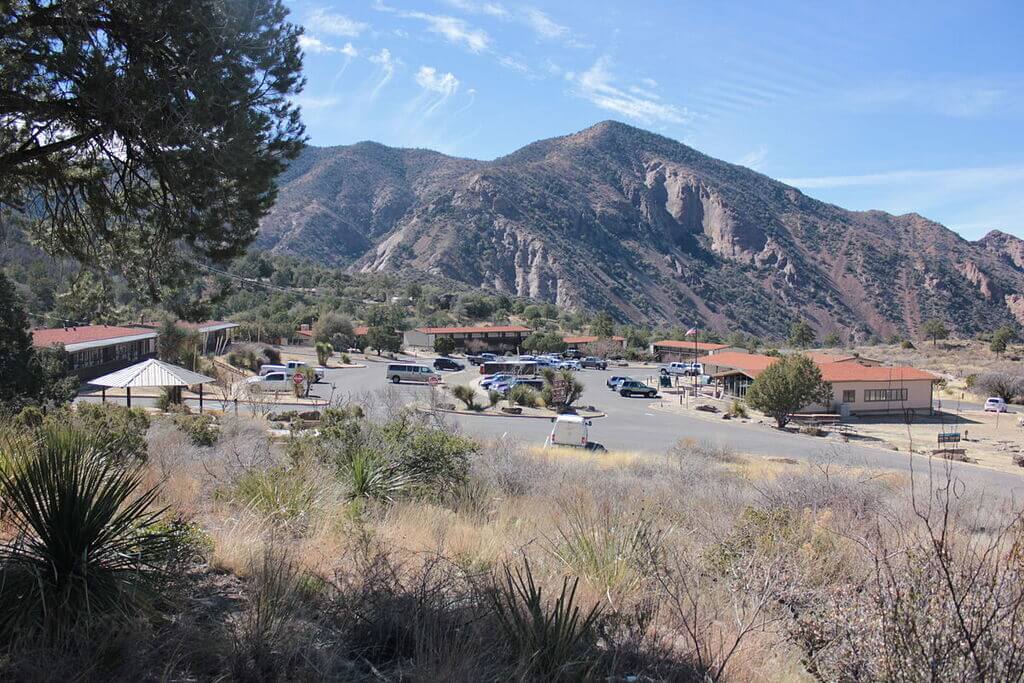 Source: wikimedia.org
The place is a private estate that is beautifully nestled between Big Bend National Park and Big Bend State Park. It covers a total of 27,000-acre land. The theme of the entire resort is well built after being inspired by the Old West and is a great choice if you are planning a long weekend adventure. There is not only spectacular scenery that you can enjoy but the resort also accommodates a great golf course and rejuvenating spa treatments.
Lajitas feature four different hotels with a range of room and suite styles that you can choose from. The hotel offers La Cuesta's 12 guest rooms which are ideal for families, 16 junior suites in the Officers' Quarters that are the most luxurious. You can enjoy the view of Ambush Golf Course and Big Bend while sitting on the patios and balconies and enjoying the sip of coffee of the Officers' Quarters.
Moreover, there are twenty-six individually decorated rooms at the Cavalry Post with each room evoking a feeling of cowboy chic where you can find cowhide rugs, rough-hewn saddles, clawfoot tubs. For dining, there is Ocotillo Restaurant, Candelilla Café, Thirsty Goat Saloon, or the Trading Post Café.
Driskill Hotel: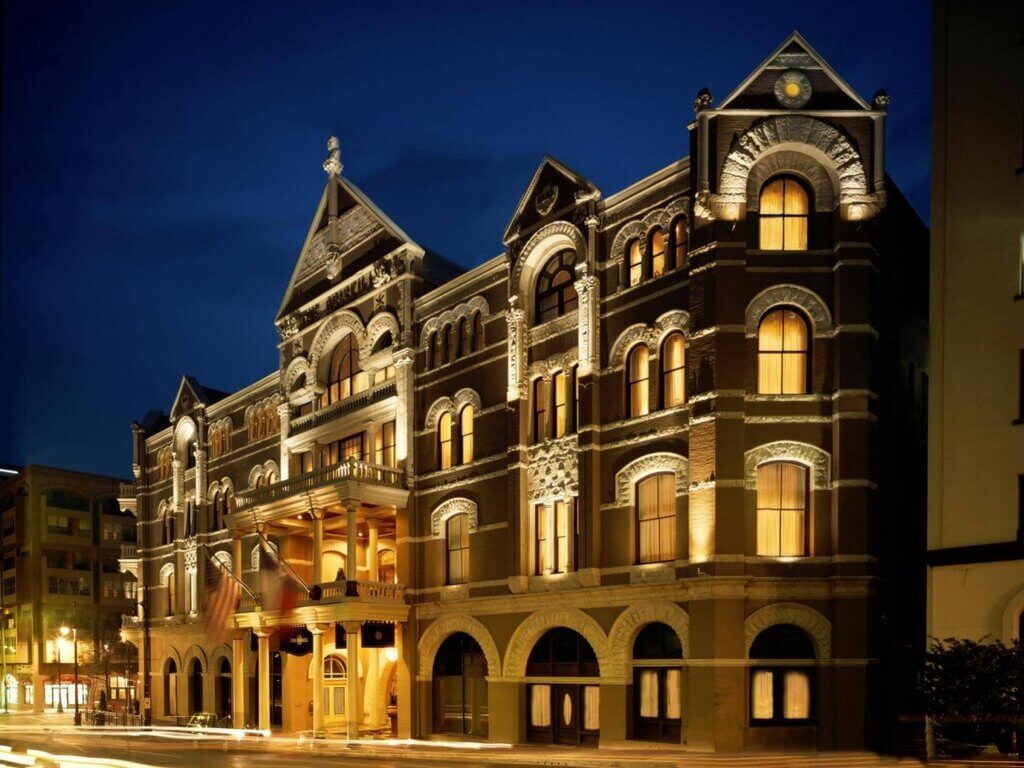 Source: ostrovok.ru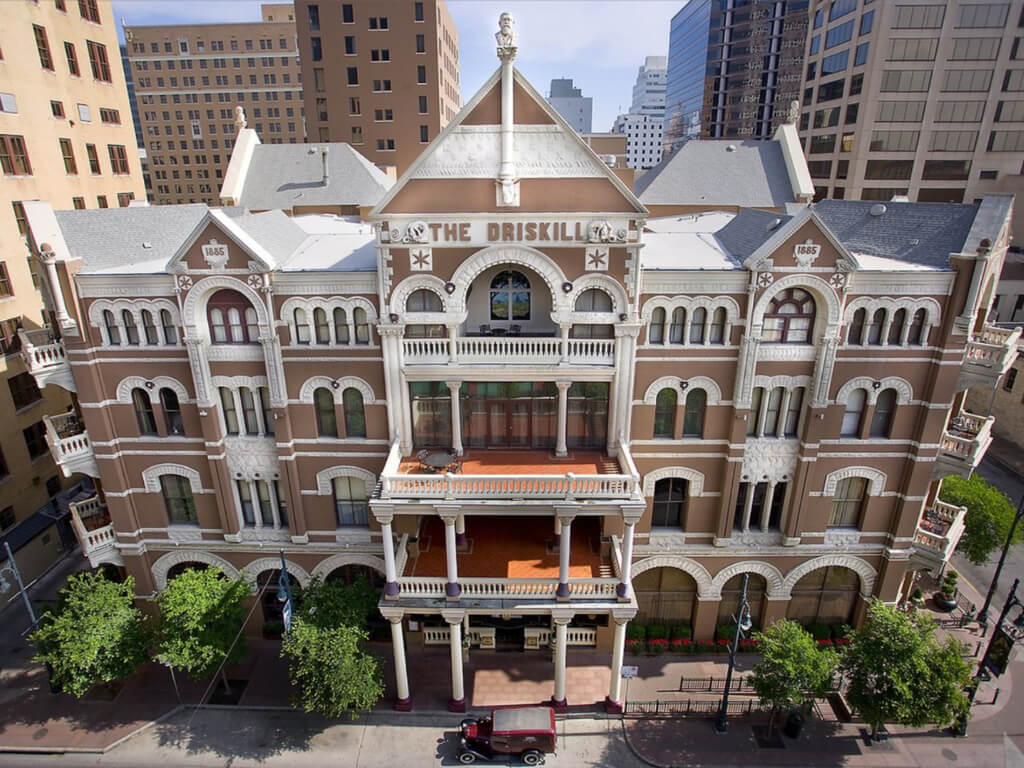 Source: namescon.com
Driskill Hotel is located in Austin and seems like one of the perfect romantic weekend getaways in Texas. The place offers attentive service and has been serving guests since 1886. The hotel features a unique beautiful lobby with a hand-painted ceiling, a hand-laid marble floor, and a custom-made stained-glass dome.
Anybody who is a fan of the Gilded Age must choose a hotel for the stay. The bedrooms are well complemented with beautiful Brazilian marble bathrooms, high ceilings, and lavish fabrics. There is also a fitness studio with large windows, a choice of cardiovascular machines, and strength training equipment for all those who love to go to the gym and can't compromise on their fitness. For dining, there are 1886 Cafe & Bakerya and four-diamond Driskill Grill.
Miraval Austin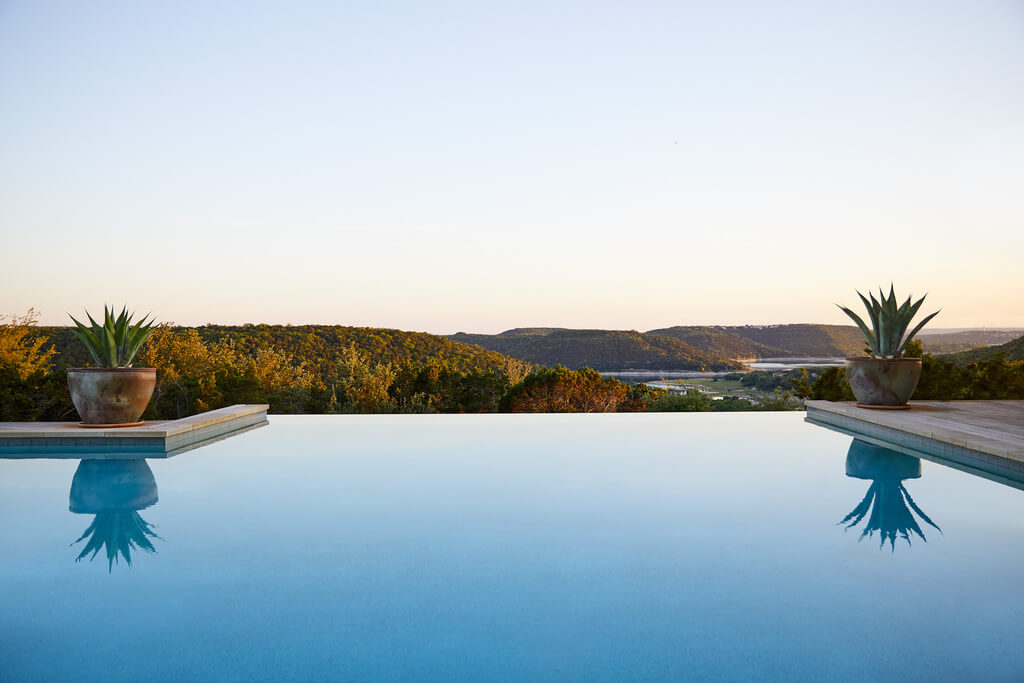 Source: joreerose.com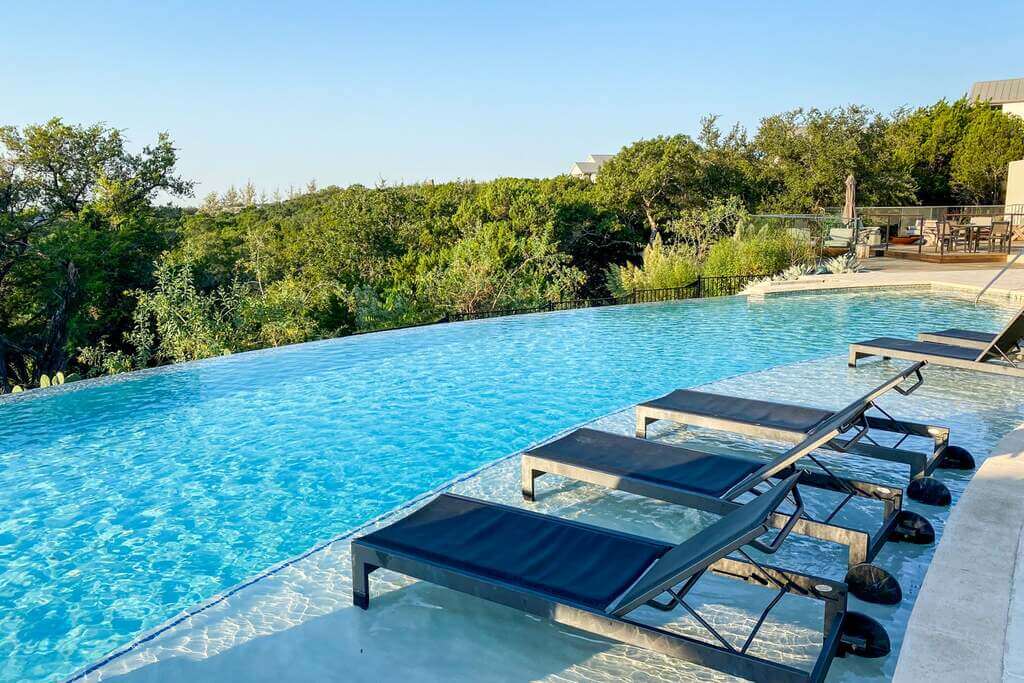 Source: thepointsguy.com
Miraval Austin is an award-winning resort that spreads over 220 acres of land. It was originally opened in 2003 by Ken and Joyce Beck. It is located near the banks of Lake Travis which is just half an hour away from downtown Austin. Austin is popular for its live music, incredible festivals, and excellent food.
You can easily enjoy all of that while staying in Miraval Austin. This resort includes many fun activities like yoga, meditation, fitness, outdoor recreation, and farm and culinary activities. Also, you can choose either a spacious guest room that offers beautiful natural views or a house within 13 lodge properties. These houses are on the resort's campus that connects countryside paths.
Whether it is a room or a house, everything offers beautiful natural views and includes top amenities for example 65-inch LCD televisions, minifridges, and lush feather bedding with Italian sheets. For dining, you get demonstration kitchens offering culinary lessons or you can also choose a cozy private dining space for a perfect date. This resort also includes two infinity pools, an outdoor challenge course, and the award-winning Miraval Life in Balance Spa. It is a perfect fun and cozy resort for everyone.
Tremont House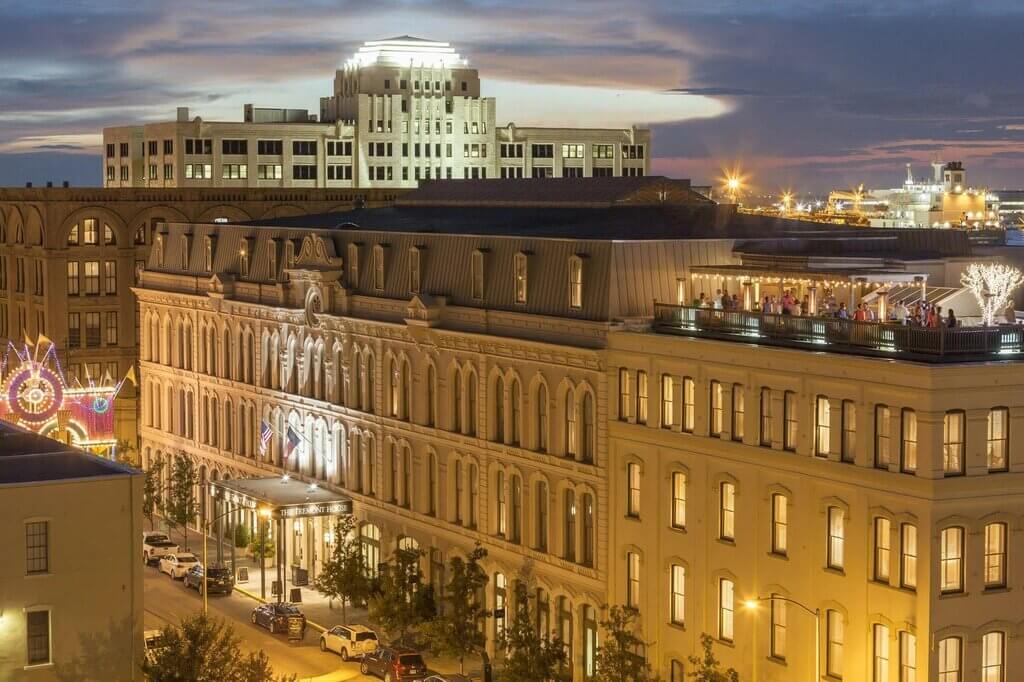 Source: staticontent.com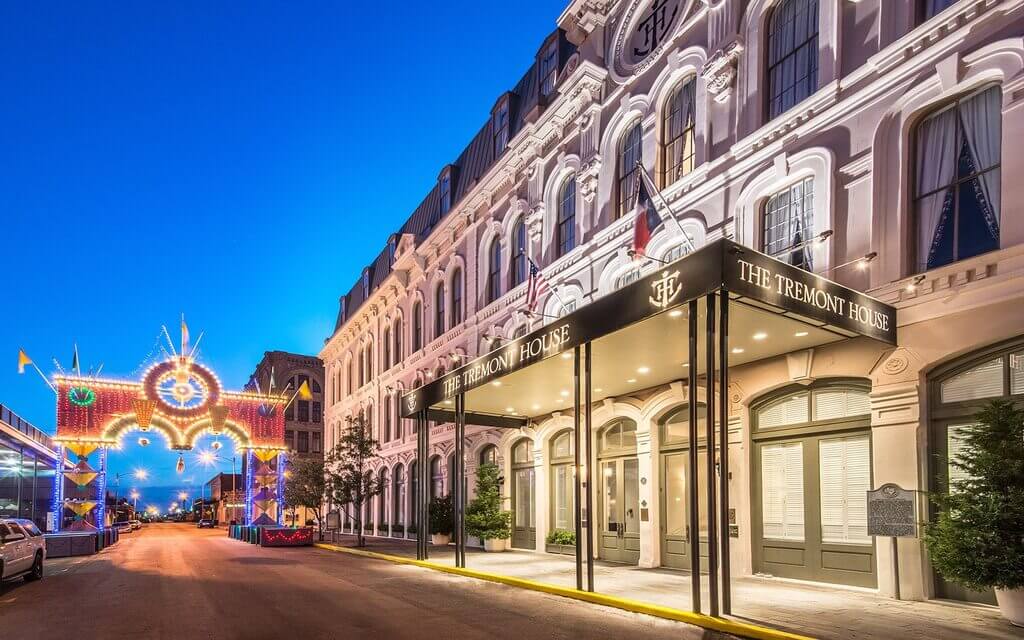 Source: thetremonthouse.com
The Tremont House is located in Galveston and is a perfect romantic trip idea. It offers couples a great base for exploring many tourist attractions and the beaches in the Taxis. This resort includes Guest rooms and suites that feature high ceilings, hardwood floors, and custom period furnishings.
These rooms and suites have luxurious amenities that include HD television with premium channels, free Wi-Fi, iPod docking, and Wolfgang Puck Coffee. You can also celebrate your special occasion in style by booking the spacious Belmont Suite. The Belmont Suite has a separate living area, a wet bar, and a romantic plantation shutter which is just perfect.
The Tremont House also has different dining options such as the casual Tremont Cafe, the historic Toujouse Bar, and the scenic Rooftop bar. The historic Toujouse Bar dates back to 1888 and the scenic rooftop bar offers spectacular views of downtown Galveston and the harbor. This resort is quite expensive as rooms start at $119 per night but it is all worth it.
Sage Hill Inn Above Onion Creek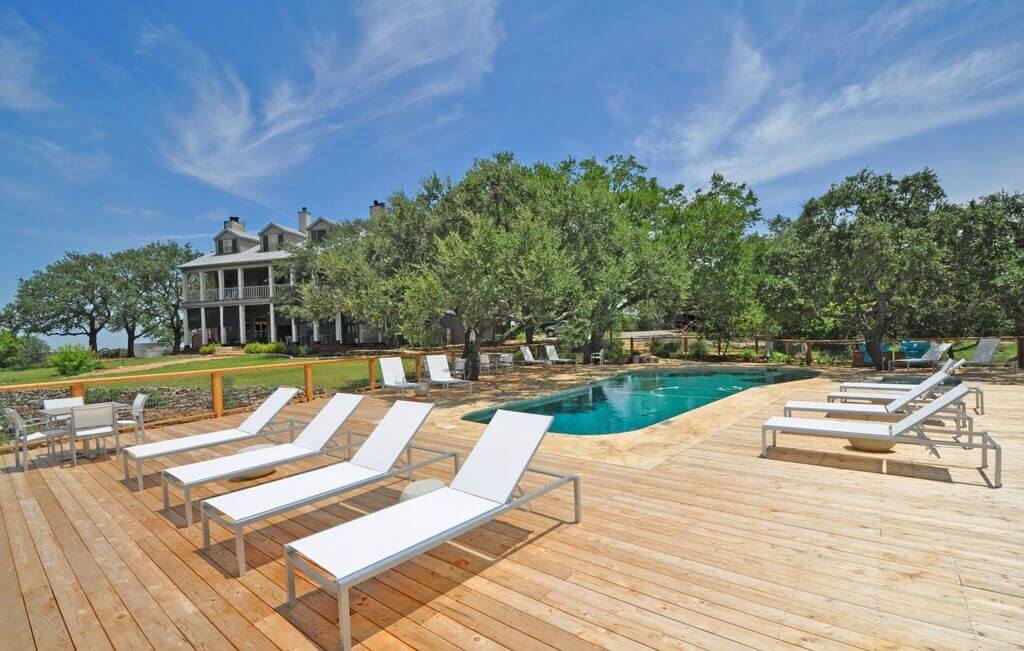 Source: pinimg.com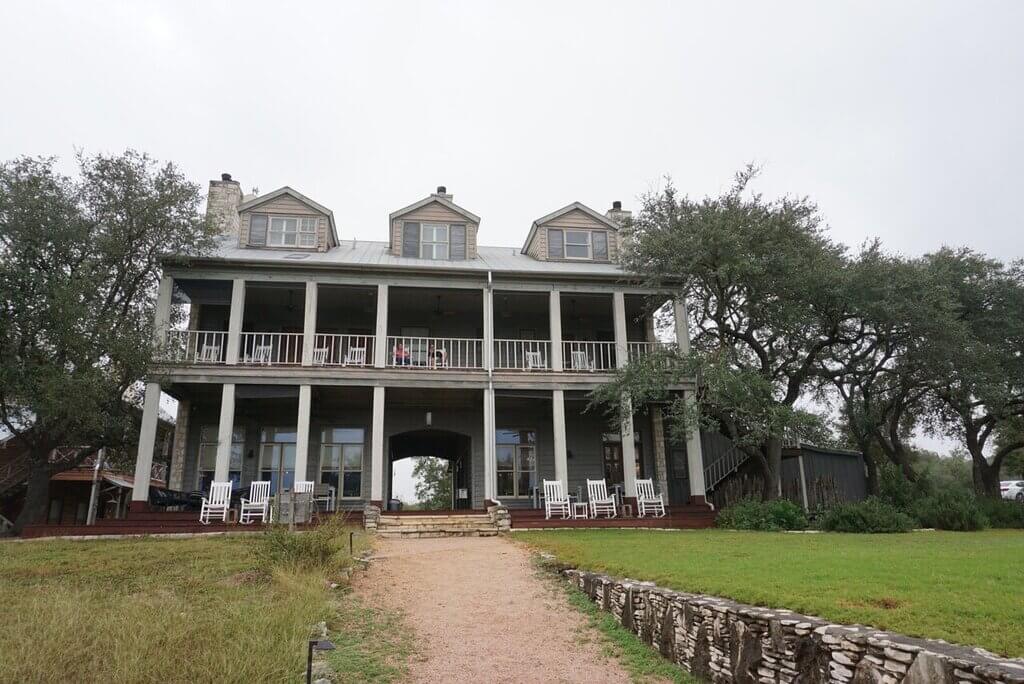 Source: tripadvisor.com
You will find Sage Hill Inn Above Onion Creek is a romantic getaway in the Texas Hill Country. It offers 15 guest accommodations, a gourmet restaurant, and a new spa. It is up to you to choose between furnished guest rooms, suites, and private cottages for a stay. Private cottages also include fireplaces, porches, and entertainment centers.
Also, The Sage Hill Inn Above Onion Creek has a Garden Spa that has separate four treatment rooms, lounge, and an outdoor deck where you can relax. Couples on their weekend trip can get side-by-side massages, facials, and other spa treatments.
This resort has a Prix Fixe menu that incorporates fresh local ingredients. The vegetables are grown in the inn garden which is located above Onion Creek on 88 acres of land. Here, you can also enjoy outdoor activities because this resort also includes a hot tub, outdoor pool, Bocce court, and a fire pit which will make your weekend perfect. Rooms start at $279 which also includes breakfast and a 3-course dinner.
Also Read: Fun-Filled and Enjoyable Things to Do in El Paso, Texas
Ant Street Inn in Brenham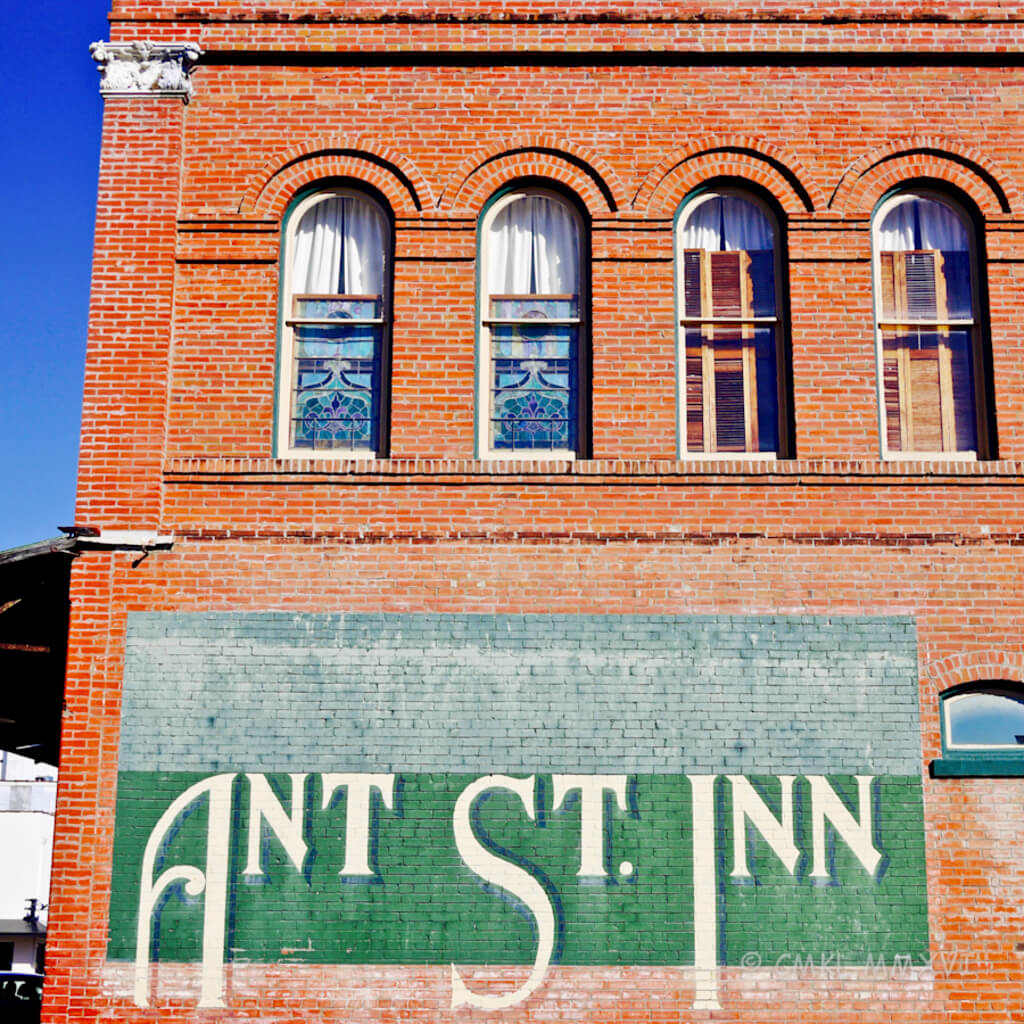 Source: wordpress.com
The Ant Street Inn is an elegant and classical charm base situated in the middle of historic downtown Brenham from which you can explore the town. There are fifteen beautiful guest rooms in the hotel that have rich oriental rugs, stained glass, and exquisite antique furnishings.
These rooms also include lovely en-suite bathrooms with exclusive bath products, individual climate control, flat-screen televisions, and high-speed wireless Internet. In the morning you get a delicious made-to-order breakfast at the Brenham Grill and the Blue Bell Creamery, you get award-winning homemade ice cream. Also, if you want to relax with a coffee then there is a large verandah behind the hotel overlooking the gardens.
Conclusion
For this year's vacation, unwind in a natural setting while exploring a new destination. Texas offers something for everyone. Whether you want to reconnect to friendly gatherings in a chic city restaurant or want to move away from the hustle-bustle of a beautiful beach, Texas offers you all. The above article covers a list of weekend getaways in texas that you can visit. Enjoy your vacation with proper tour planning.
For more updates on the tourism industry, visit Travelila.