When you think of having fun in Texas or things to do in Lubbock tx , Houston or Austin are the top places that strike your mind. However, one of the hidden gems you are missing out on in Lubbock. Lubbock is the home to culture and rich art with a hospital environment and delightful music. In fact, it has more live music venues per capita than in the whole of Texas. Additionally, the city offers tons of fun things to do texas tourists with intimate venues, and trendy spots tucked away inside the city, especially near Depot District. Let's see things to do in Lubbock TX.
However, with so many points of interest to explore, it becomes quite difficult to choose the top things to do in Lubbock, TX. Don't worry; we are here to guide you on all the things to do in Lubbock, Texas, from whimsical to serious. For example, exploring the American Windmill Museum, attending shows and concerts in the Cactus Theatre, enjoying rides in Joyland Amusement, and much more.
This magical small town is popular among people because of the several shopping, dining, and cultural events that are galore in the city. Plus, as the city is home to three big universities, there is great nightlife for the youths to feel the streets. Also, there are local festivals, live events, and cultural shows held throughout the year. So, if you ever plan to visit the city, make sure you try the following Lubbock attractions.
1. American Wind Power Center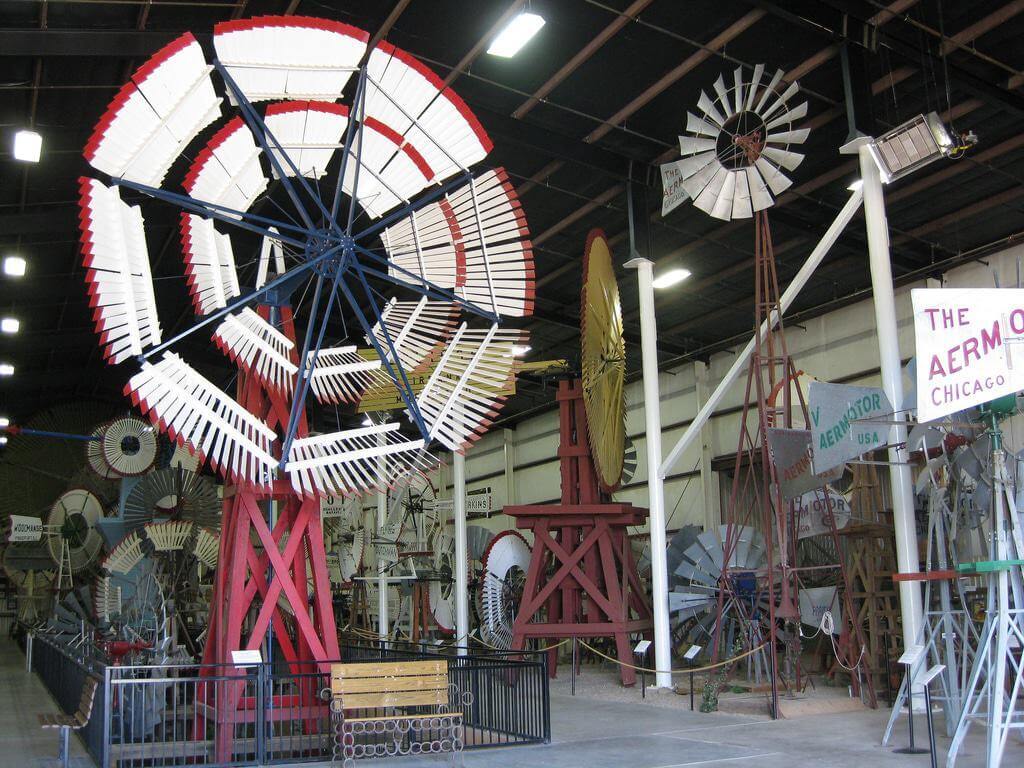 Source: thecrazytourist.com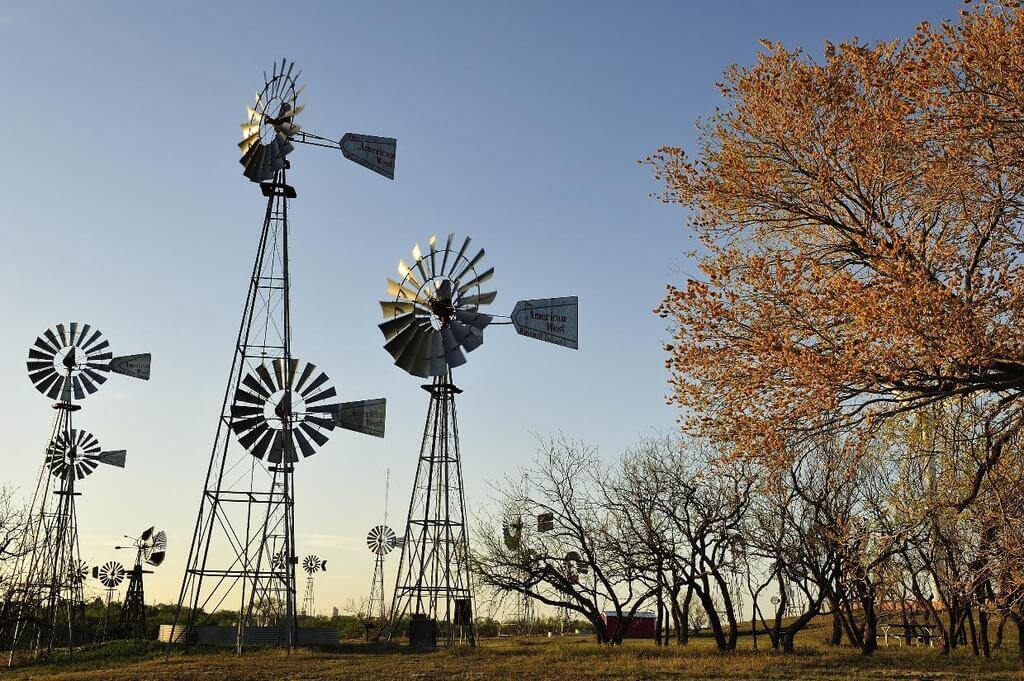 Source: twimg.com
Billie Wolfe, who was a teacher of home economics, created this center as a labor of love. During her adult times, Billie has been researching, photographing, and searching for Windmills. She spent her valuable time preserving the windmills, their history, and their importance as well.
After making efforts for 30 long years, Billie purchased hundreds of windmills. Her only dream was to open a museum of windmills that dedicates its existence and importance to the future.
This dream now appears as reality in the name of the "American Wind Power Center." It was featured in the year 1998, but it gradually became popular in 2001.
If you visit this place now, you will discover an amazing collection of 200 windmills. These windmills are of several types, origins, sizes, and colors. Basically, the windmills were used in prairie days with a vital role in the lives of settlers of that time.
This place gives you an understanding and bits of knowledge about the stories about the windmill's constructions and its importance.
You can easily get an idea and information about them through this windmill center. Overextended across a huge field, this unique windmill center is known as the best fun place to go in Lubbock.
Address: 1701 Canyon Lake Dr, Lubbock, TX 79403, United States
2. Robert Bruno's Steel House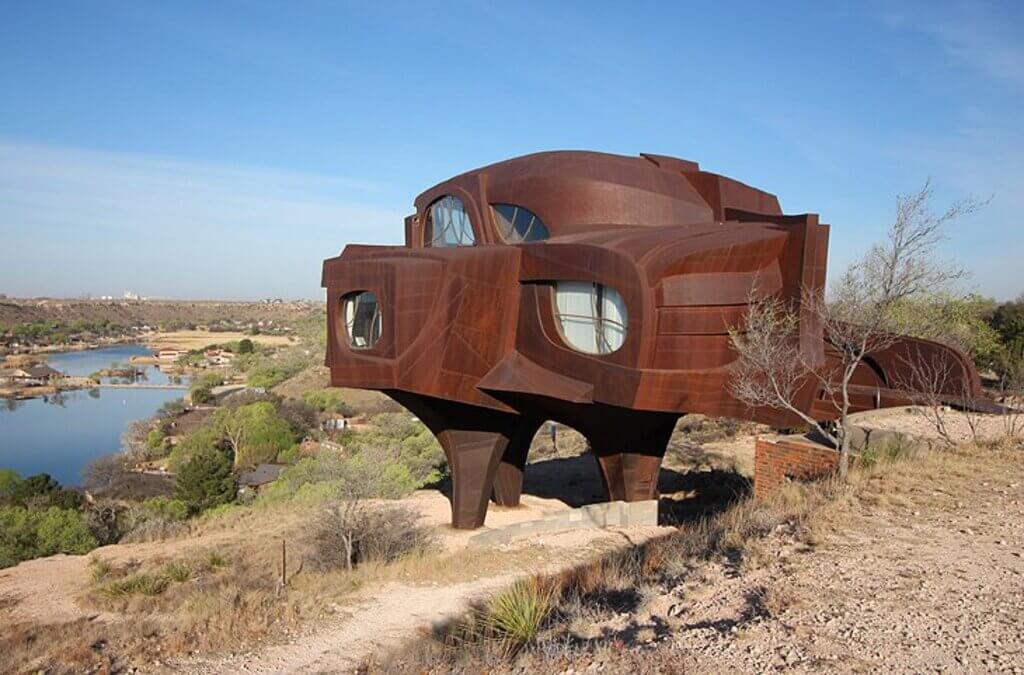 Source: planetware.com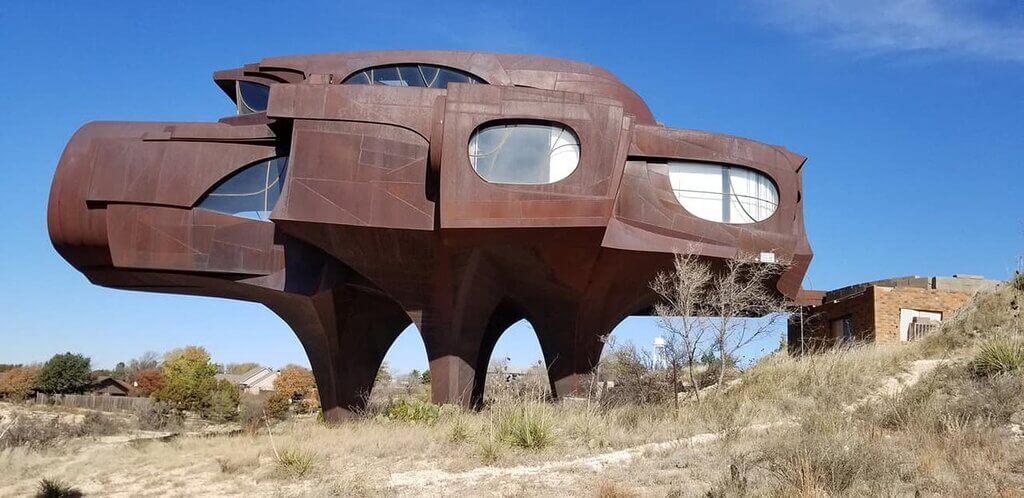 Source: tripadvisor.com
Robert Bruno's Steel House is a unique and rare kind of architecture. It serves as a replica of the creation of Antoni Gaudi in Barcelona. This House is fully composed of steel and stands on 4 legs.
You can only enter this steel house through a narrow walkway that links to the hillside. This rare piece of collection has a mesmerizing look. The roof looks like a curved wall, and the windows look peculiar.
Overall, Robert Bruno's steel houses offer a reflection of an alien spaceship winged over the ground. For entering the house, you have to book your appointments. However, you can just visit the places and enjoy the wonderful surroundings. This house is situated in the Ransom Canyon community of Texas and offers a complete view.
With all of the Ransom Canyon, the blue water lake below the house looks overwhelming. Robert Bruno started constructing this house approx. 30 years ago, and it was finished in 2008. Travel 15 minutes east to Lubbock to enjoy one of the fun places in Lubbock.
Address: Ransom Canyon, Texas – Atlas Obscura
3. Joyland Amusement Park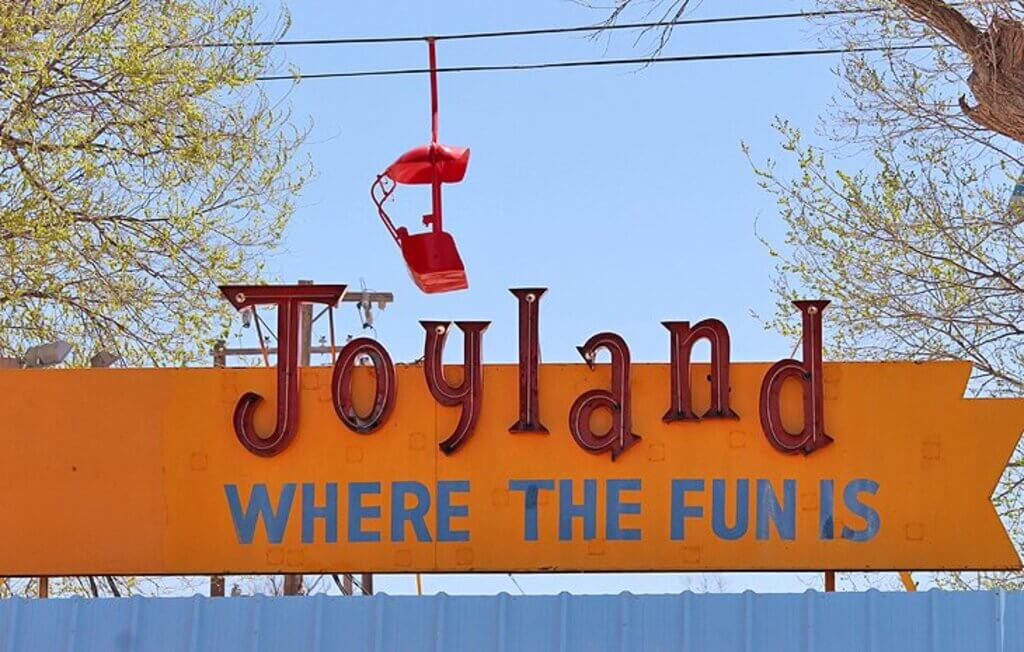 Source: planetware.com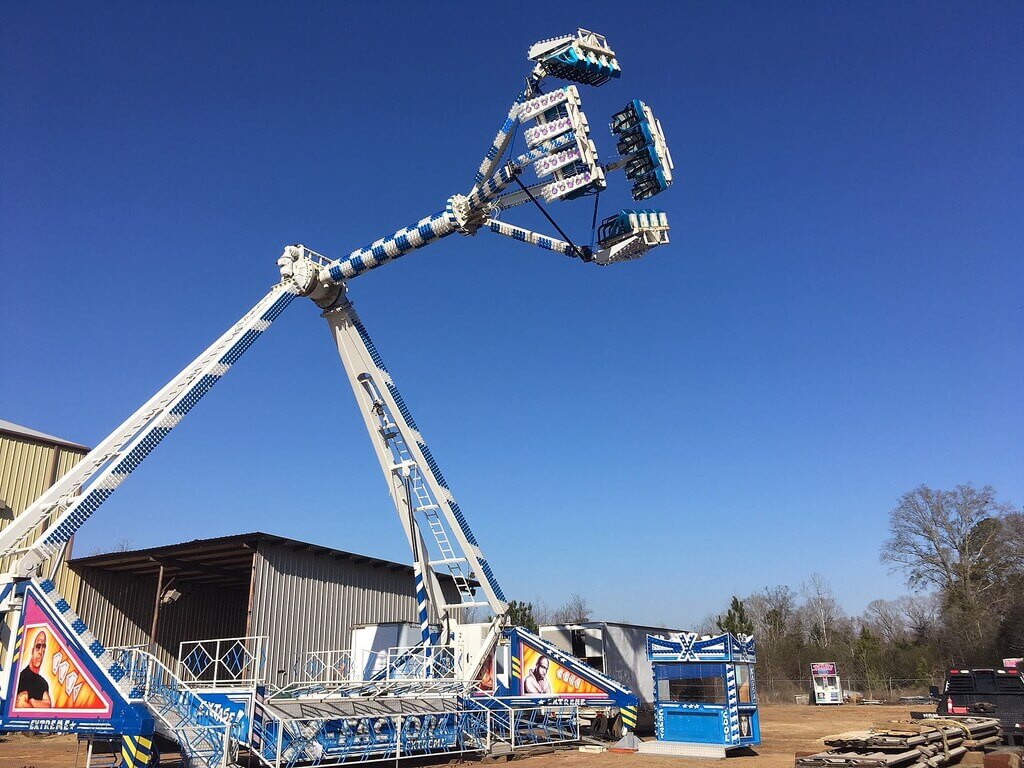 Source: townsquare.media
Another destination in the list of best things to do in Lubbock, TX is the Joyland Amusement Park. Located within Mackenzie Park, this place offers the best and entertaining services to people of all interests and age groups.
This amusement park offers a carnival-style park with more than 30 exciting rides. From thrilling and exciting rides to traditional slow-paced rides, everything is available in this amusement park.
With amazing rides, this park offers mouth-watering American snacks such as tasty fried food and funnel cakes.
Some of those rides are roller coasters, The little coaster, The Mad House, bumper cars, and arcade games, etc. Another new and breath-holding ride that grabs the visitor's attraction is the Dare Devil Drop.
Address: 500 Canyon Lake Dr, Lubbock, TX 79401, United States
4. Buddy Holly Centre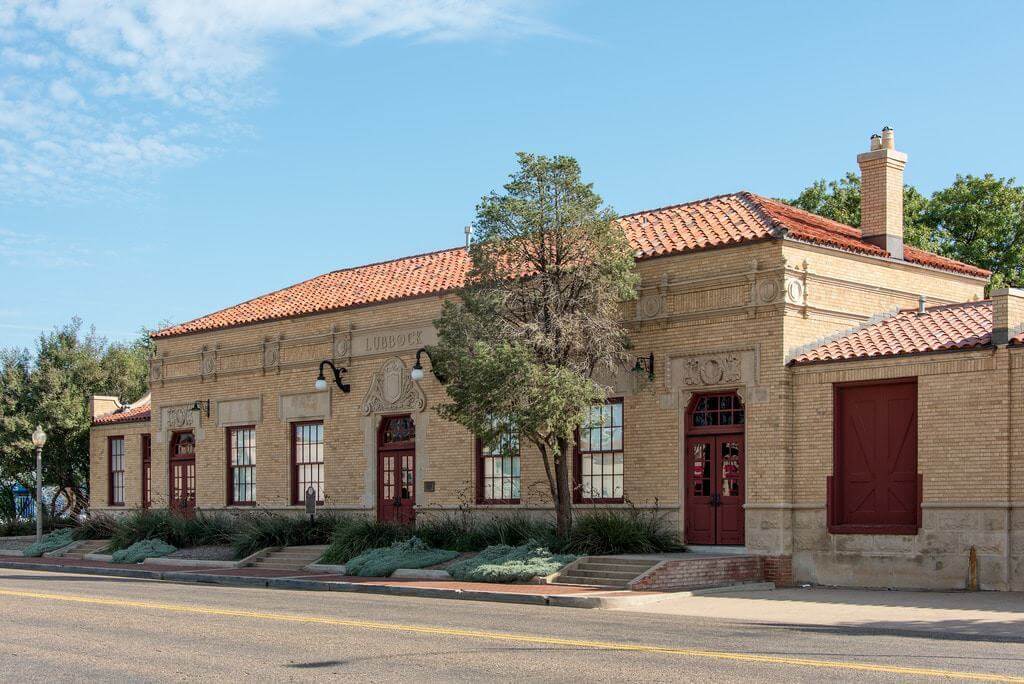 Source: thecrazytourist.com
Source: mynewsmatters.com
The Buddy Holly Center promotes and preserves the legacy of their rock-n-roll icon. This place is built as a dedication to a popular celebrity of the 1950s named Buddy Holly.
You will see a glimpse of his childhood and adult life and rocking career. Several kinds of artifacts in the center help you to know more about him closely.
Some of the popular artifacts are a fender Stratocaster guitar, sunglasses with his signatures, photographs and documents, etc.
You will also get to see a large statue of Buddy Holly with his guitar. People who are huge fans of this great musician must add this place to their list. It is undoubtedly one of the best places to go in Lubbock.
Address: 1801 Crickets Ave, Lubbock, TX 79401, United States
5. Cactus Theatre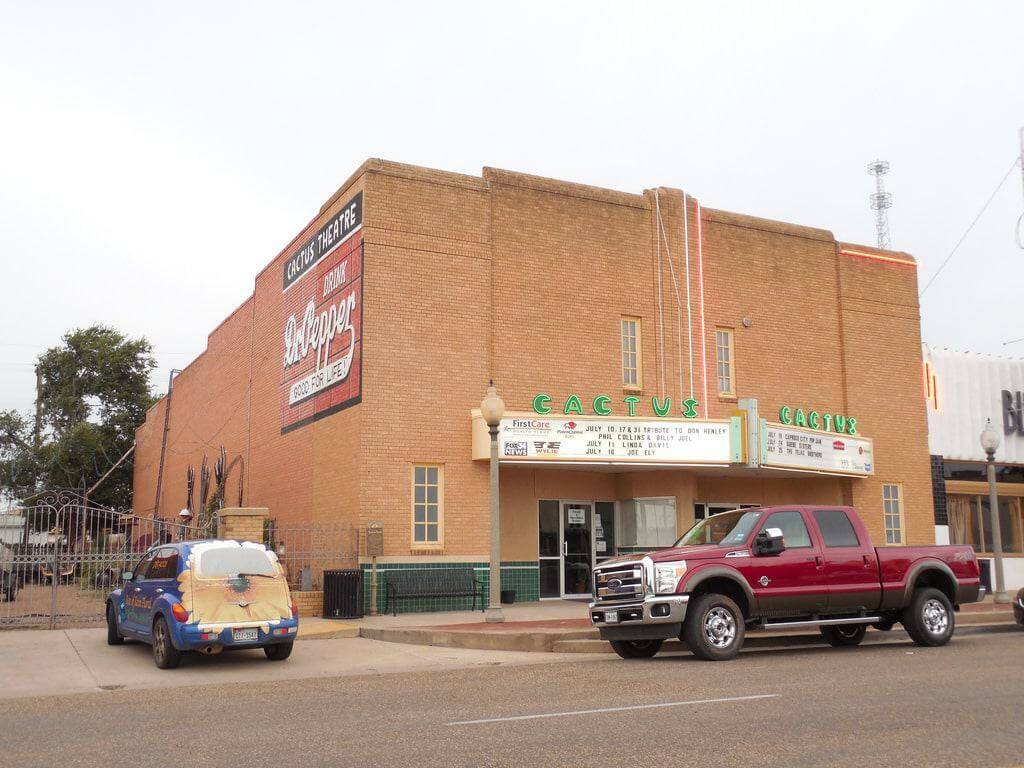 Source: thecrazytourist.com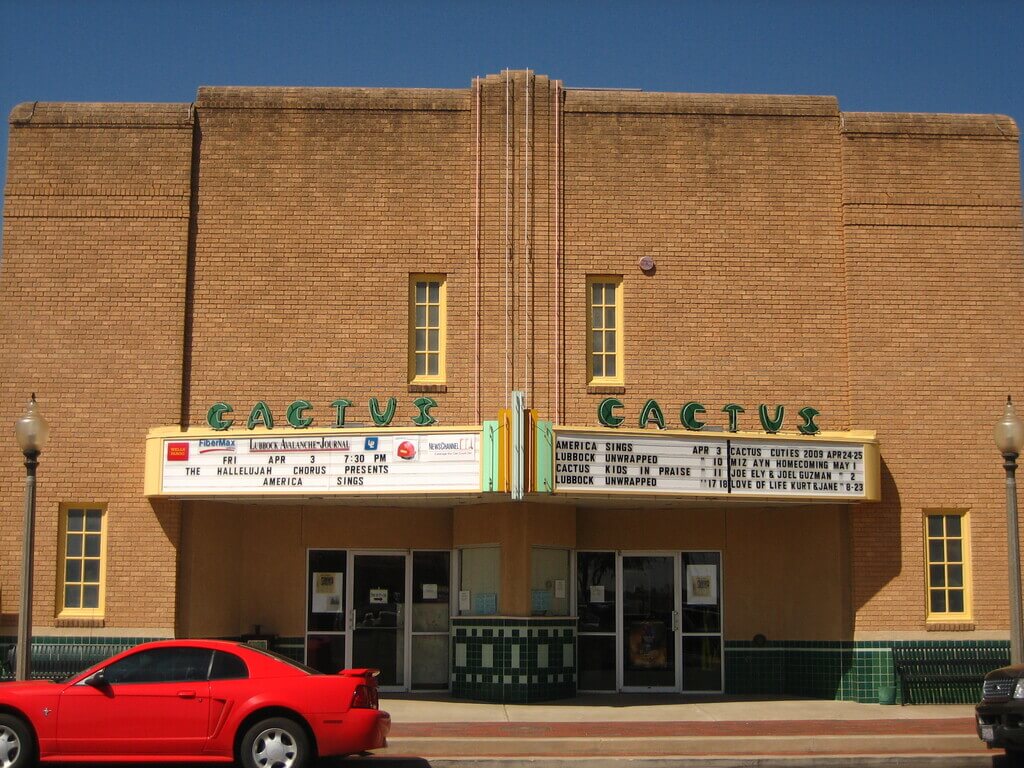 Source: wikimedia.org
One of the best-hidden gems located in Lubbock, Texas, is the Cactus Theater. It is one of the most entertaining places in Lubbock, built in 1938.
Currently, this place is gaining popularity in dance promotions and fascinating dramas. Touring Musical arts is another most interesting play that you can enjoy here.
Being the oldest theater, this place offers an old-time peaceful vibe. A well-designed large auditorium with high ceilings listens to the previous nights in the theater that offered superior events.
People who love to explore some beautiful places must add this place to their visiting list.
Address: 1812 Buddy Holly Ave, Lubbock, TX 79401, USA
6. Silent Wing Museum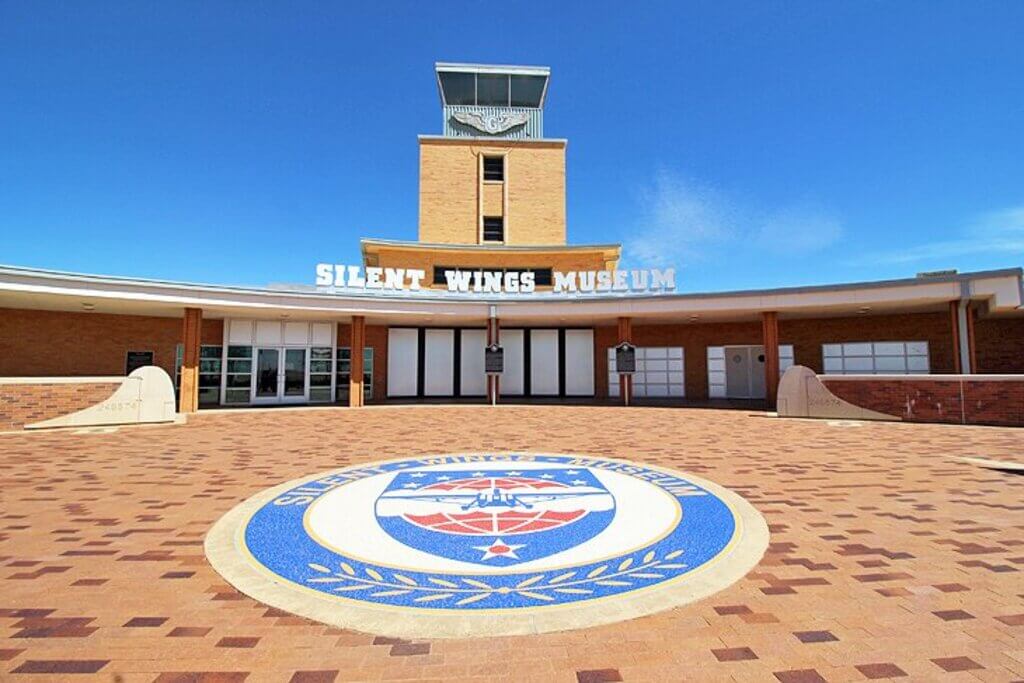 Source: planetware.com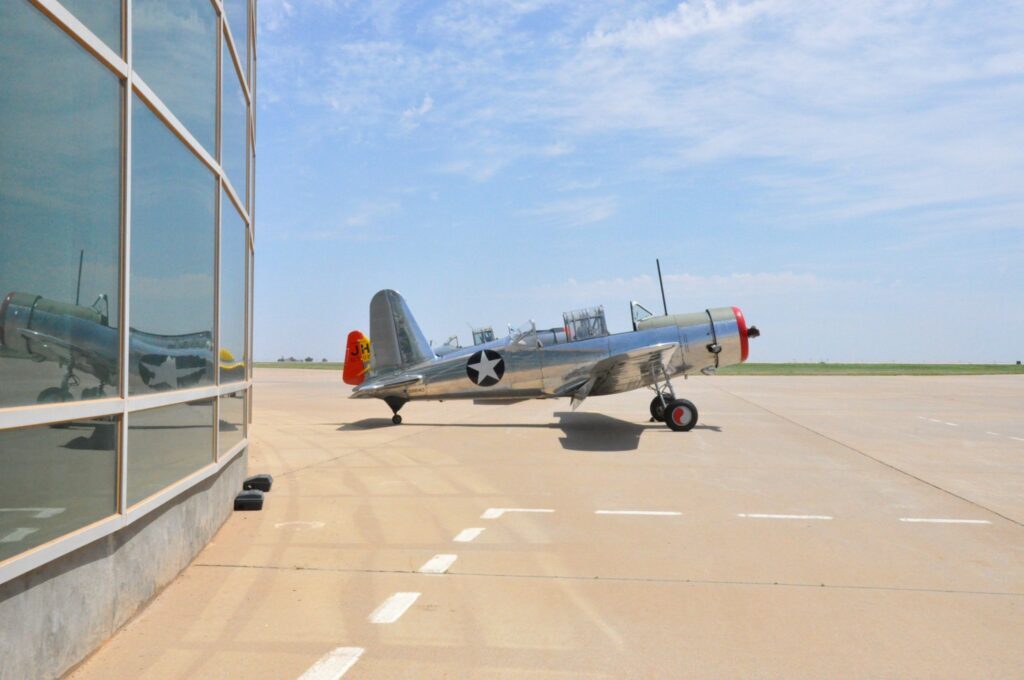 Source: allamericanatlas.com
The Silent Wings Museum was built to remember the importance of the gliders of the Second World War. This museum has several models of the gliders used in World War II.
You can also have a look at the fascinating replicas of other life-size military gliders. Exploring this wonderful museum is one of the best things to do in Lubbock, Texas.
One of the most interesting facts is that the museum was previously the Lubbock airport. This is the best place to take your kids as they will be amazed to watch the gliders hanging from the museum's ceilings. Also, you can explore the other transport mediums that were used in the Second World War.
Address: Texas 79403, USA
7. Prairie Dog Town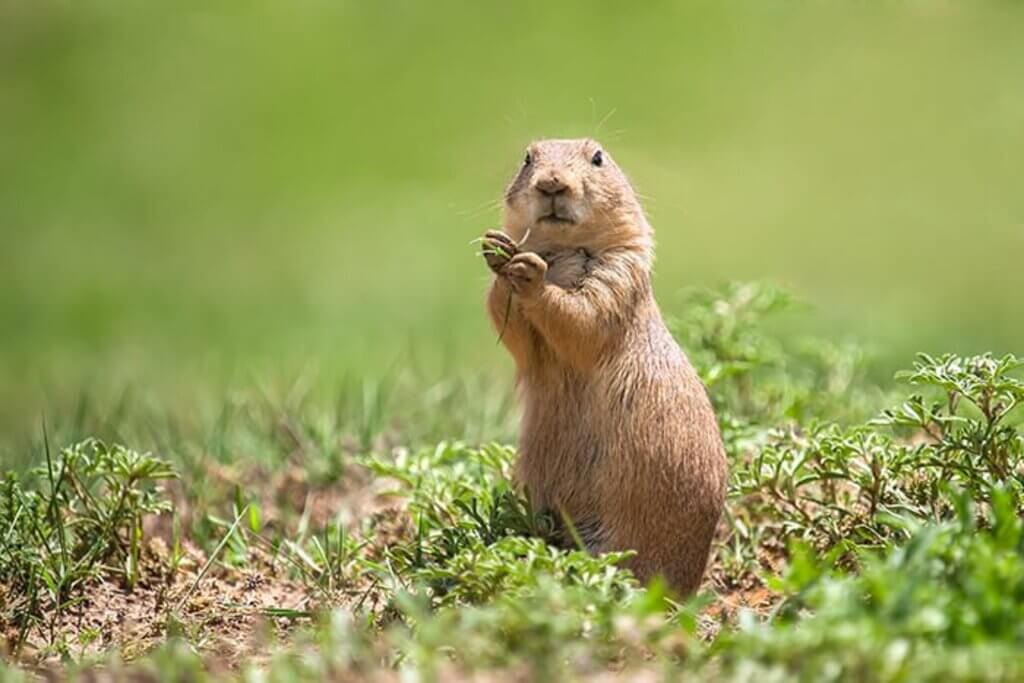 Source: busytourist.com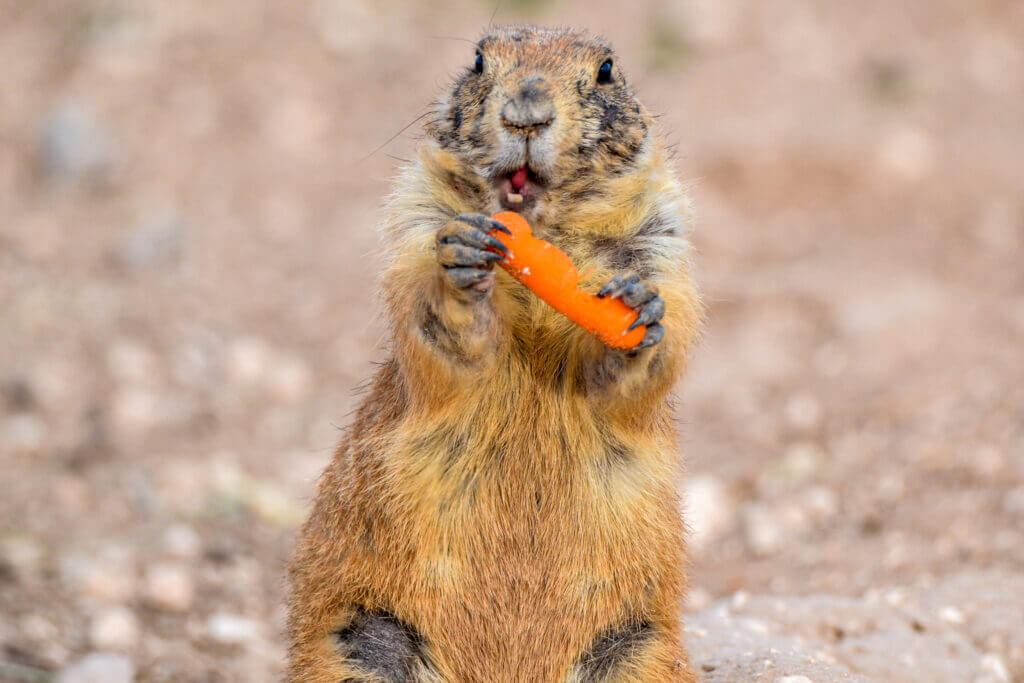 Source: allamericanatlas.com
If you have not seen a prairie dog, you are going to see it soon. Prairie Dog town is a place established inside the Mackenzie Park of Lubbock. The Kennedy N. The Clapp couple established this place of Prairie Dogs in the early 1930s.
You are going to regret it if you miss this wonderful place available for a free visit.
A herd of Prairie dogs is recently gaining popularity as one of the best Lubbock attractions.
You can offer carrots and lettuces to enjoy watching these little prairies squabbling over them. The prairie dogs love to have carrots. These creatures look adorable when they pop in and out from their little tunnels.
Address: MacKenzie Park Rd, Lubbock, TX 79401, United States
8. National Ranching Heritage Center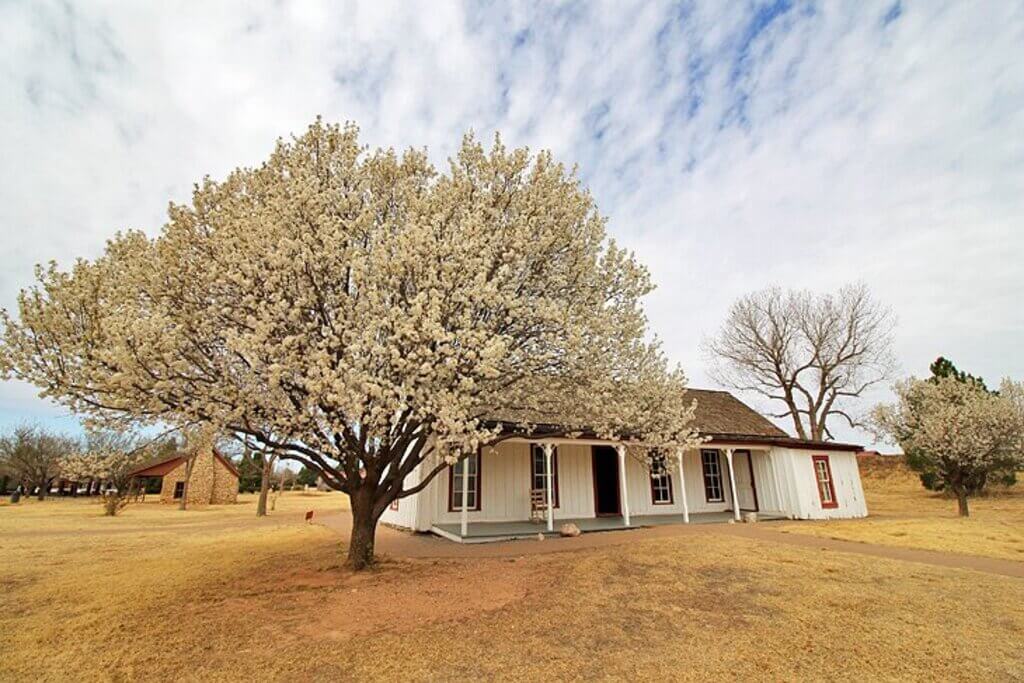 Source: planetware.com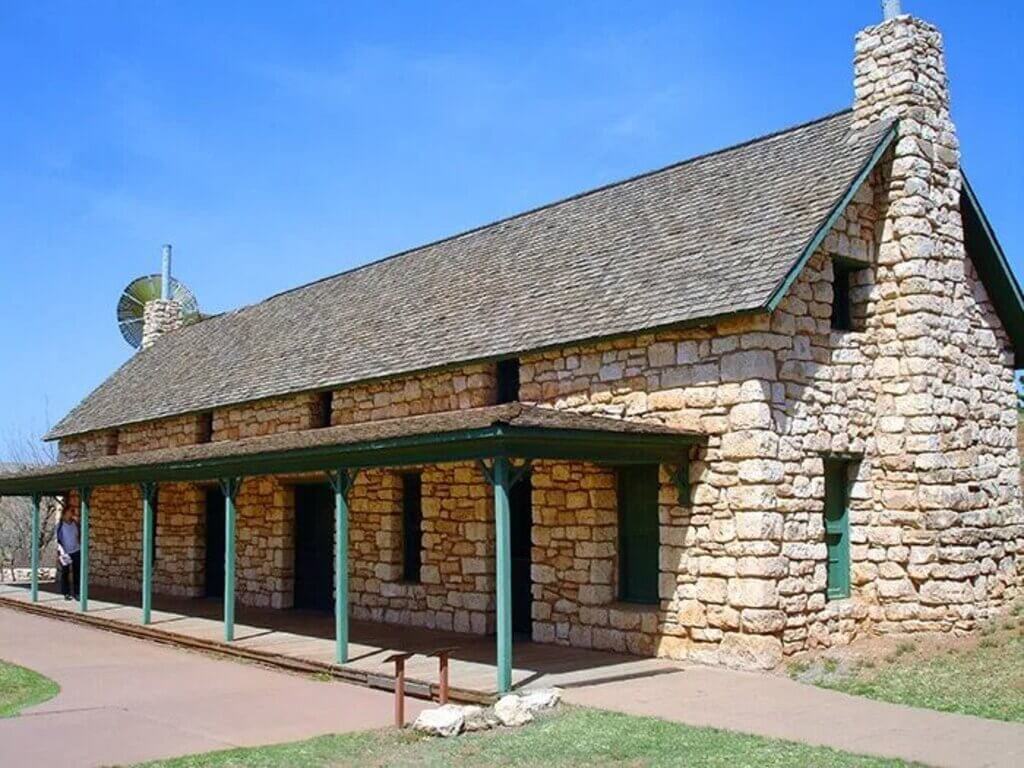 Source: busytourist.com
The National ranching Heritage Center will serve you the feel about the older lives working on ranches. This national center is situated in the Texas Tech campus to preserve the background of North America's ranching.
In this park, you will explore 50 different kinds of historic structures, and 30 of them are older than 100 years.
These architectures in the park are organized in chronological order. It displays the evolution of ranch lives from the early 1700s to the middle of the 1900s.
This place covers an area of more than 19 acres, and you will have to spend more than an hour exploring. The prime building of this authentic and old heritage spans about 44 thousand square feet.
You can explore the popular areas of this heritage that covers several interesting topics. For instance, cattle rustling, beef exhibits, and cowboy boots. So, without wasting your time thinking, visit this attractive place for free.
Address: 3121 4th St, Lubbock, TX 79409, United States
9. Museum of Texas Tech University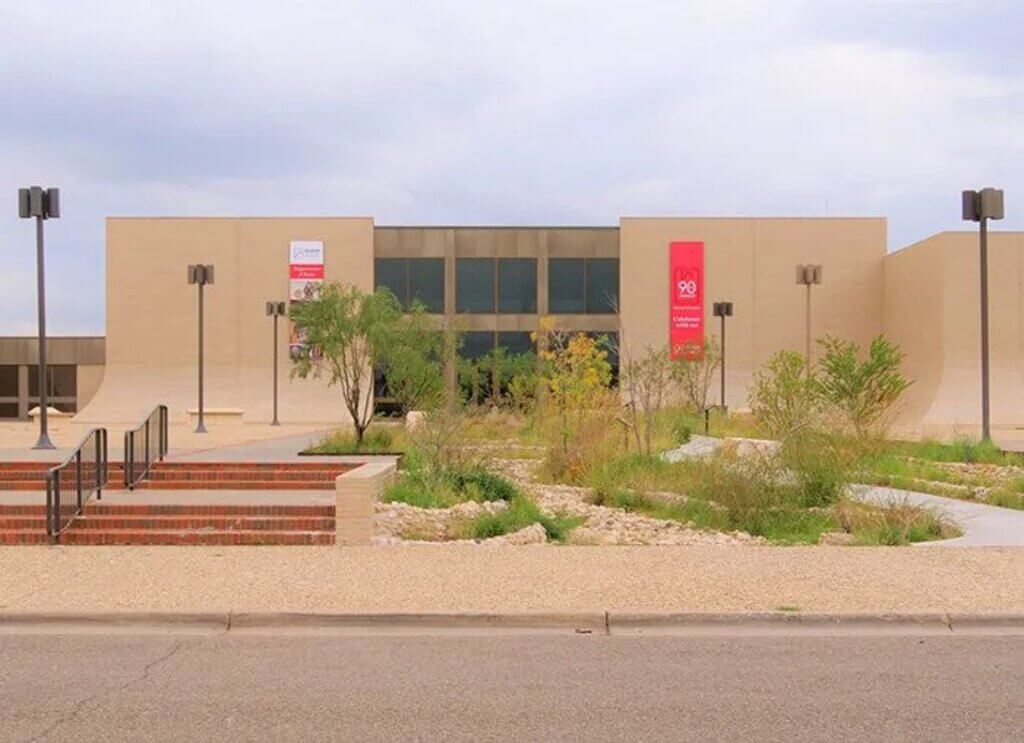 Source: busytourist.com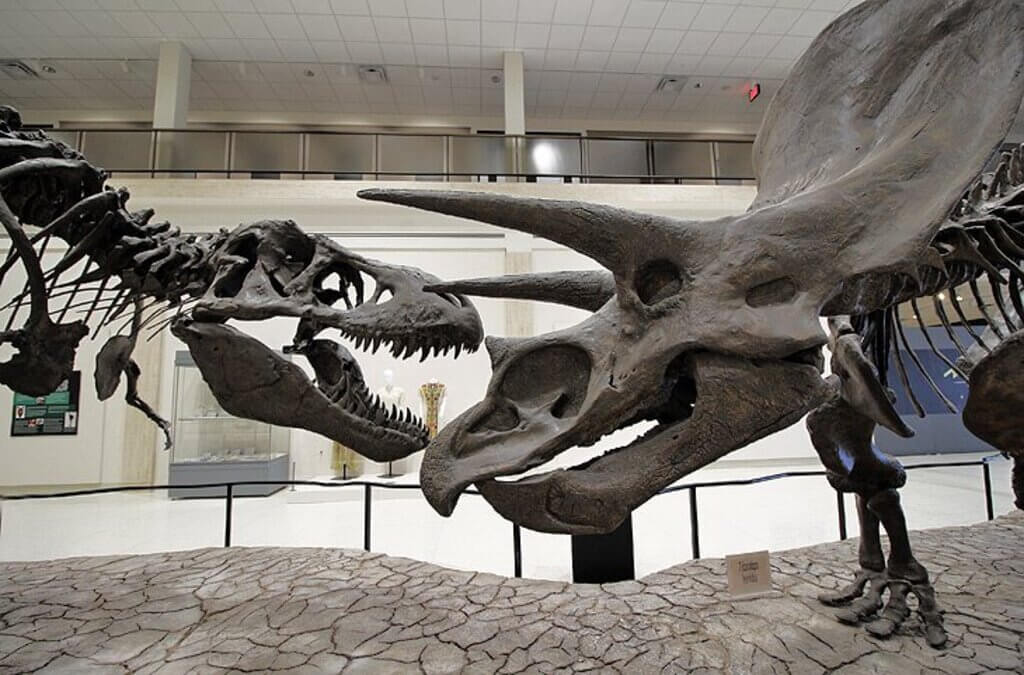 Source: planetware.com
The museum was built as an educational and research space for Tech University. However, it is now open for public entertainment also.
The Museum offers a lot of entertaining programs and public exhibitions. All this helps the public to acquire informative knowledge regarding the state. Varieties of collections hoard at the Museum of Texas Tech University. Some of them are anthropology, fine arts, natural sciences, history, clothing, and paleontology, etc.,
This place itself holds the tag of one of the best fun places in Lubbock. You can explore an awe-inspiring collection of several kinds of resources such as mammals, birds, and invertebrates.
Large fascination replicas of mammoth and dinosaur skeletons grab the attractions of the people visiting this museum. People with various interests can enjoy this place as it offers varied experiences. Some of them are pottery and textile collections, Western art showcases, etc.
Address: 3301 4th St, Lubbock, TX 79415, United States
10. Holly Hop Ice-cream Shop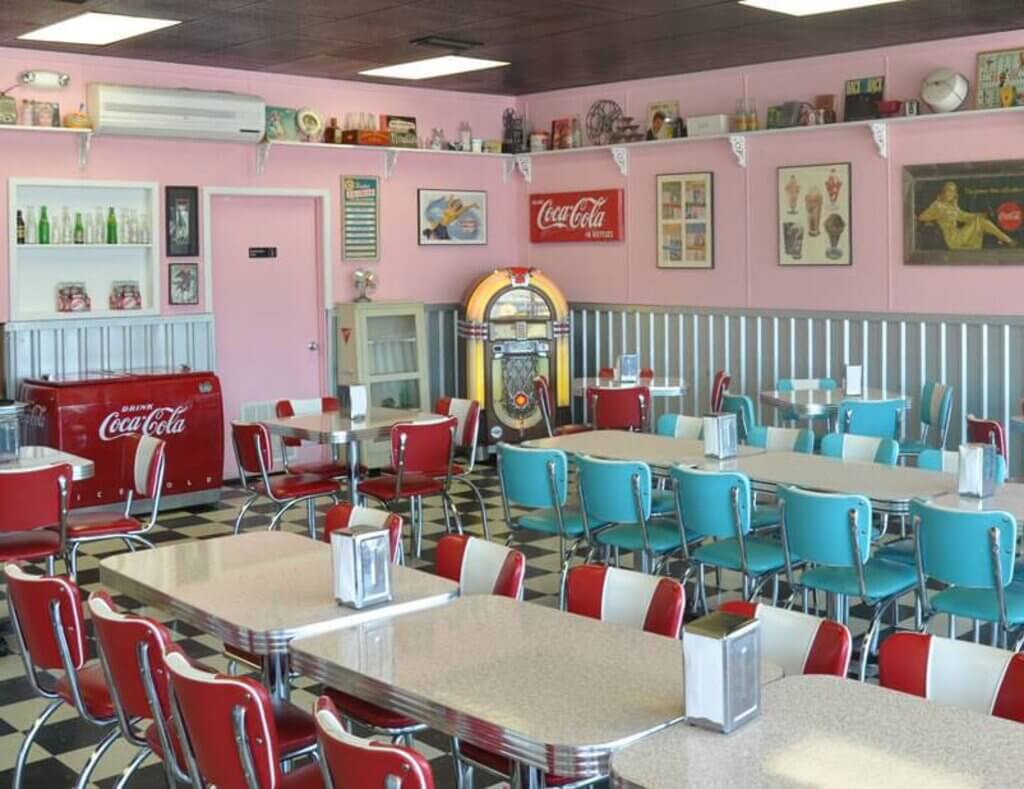 Source: busytourist.com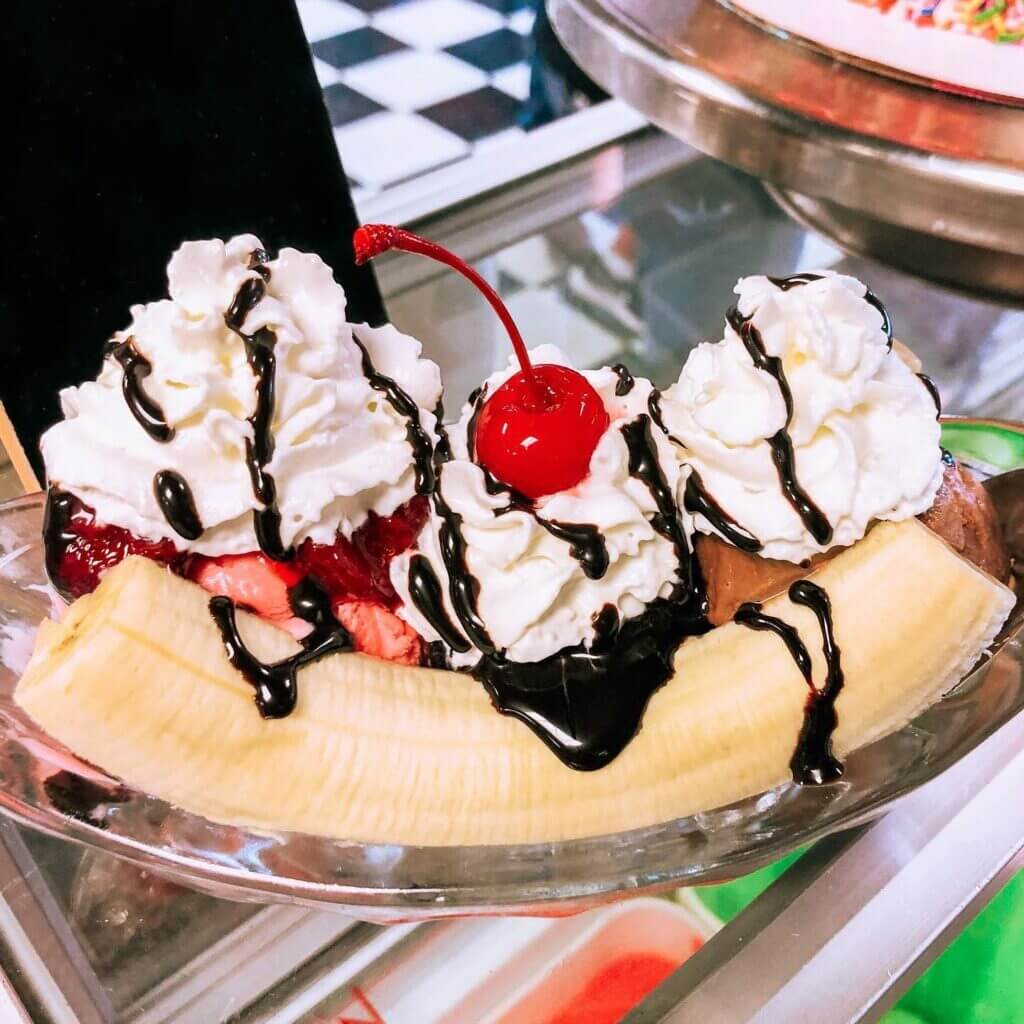 Source: allamericanatlas.com
Another best but typical Lubbock attraction to add up to your list is the Holly Hop Ice-cream Shop. This is an old shop that offers yummy ice-creams within a retro atmosphere.
You will enjoy bright booths with red and white stripes, a jukebox, vibrant air, with a pleasant family-friendly surrounding. This wonderful surrounding with positive vibes and tasty ice-creams gathers a lot of popularity.
People desire to visit this kind of place, and thus it makes the Holly Hop Ice-cream shop eminent among the locals of Lubbock.
Visiting this place with your loving partners will be more fascinating as it is one of the best romantic things to do in Lubbock, TX.
The well-known items of this shop are delicious milkshakes, Ice-creams, creamy goodies, and others. You can enjoy a variety of flavors here, and the vegan ice-creams are way too mouth-watering.
Address: 3404 34th St, Lubbock, TX 79410, United States
11. Lubbock Lake National Historic Landmark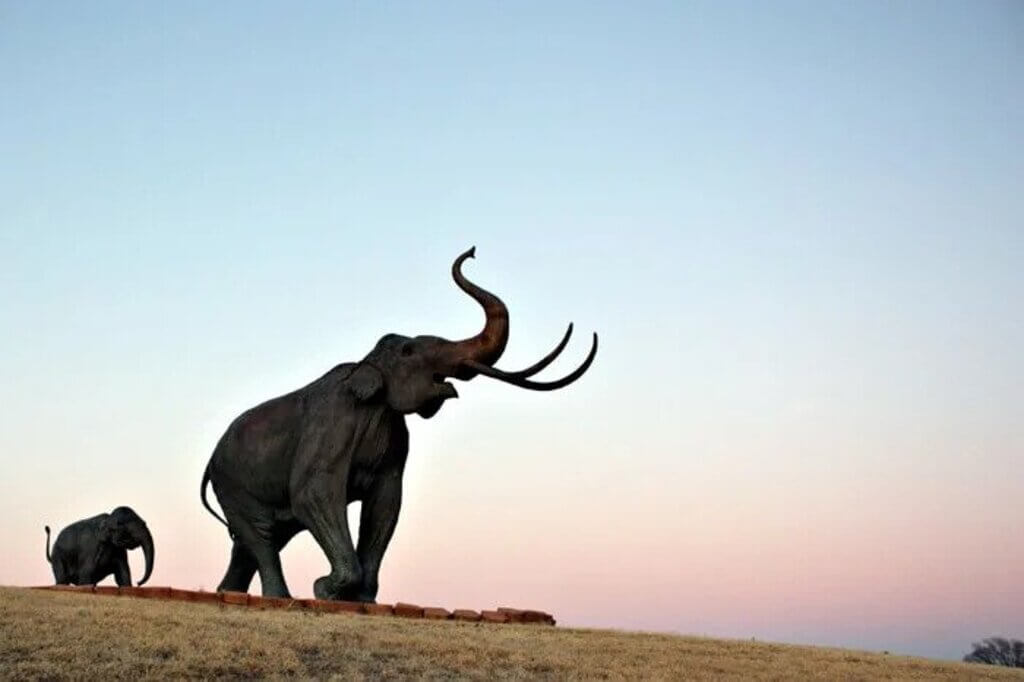 Source: busytourist.com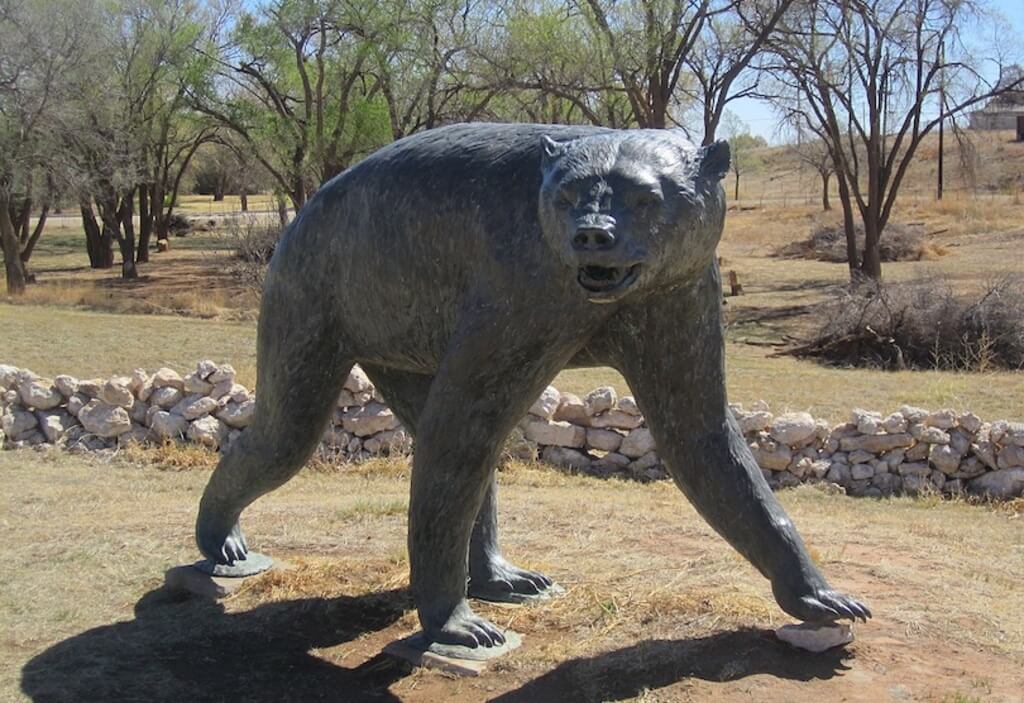 Source: touropia.com
Lubbock Lake National Historic Landmark is sited in the old-age valley of the Yellowhouse Draw. In olden times, this place was serving as the origin of water sources in the Southern High Plains.
Later on, this place dried up because of the sediments covering all the settling activities. However, after some time, the city makes several efforts to make this place livelier by uplifting the underground springs.
This find uncovered an ancient bison carcass from a previously undiscovered Paleoindian tribe, permitting the first radiocarbon dating.
Excavations are still carried out every year to preserve the evidence of people who have lived on the Southern High Plains for over 12,000 years. The area covers 336 acres, with a lot of places to visit in the valley.
Thrilling 4.5 miles of walking and biking trails are the best part of this city. You can boost your mood with these Lubbock TX activities.
Address: 2401 Landmark Dr, Lubbock, TX 79415, United States
12. McKenzie Park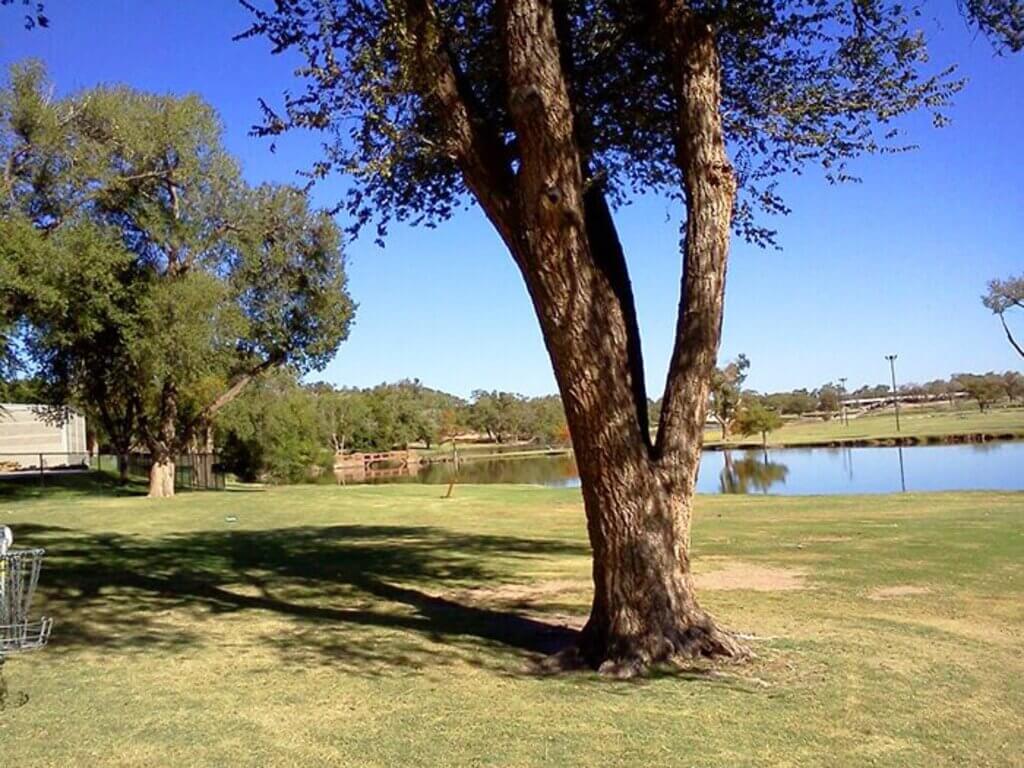 Source: busytourist.com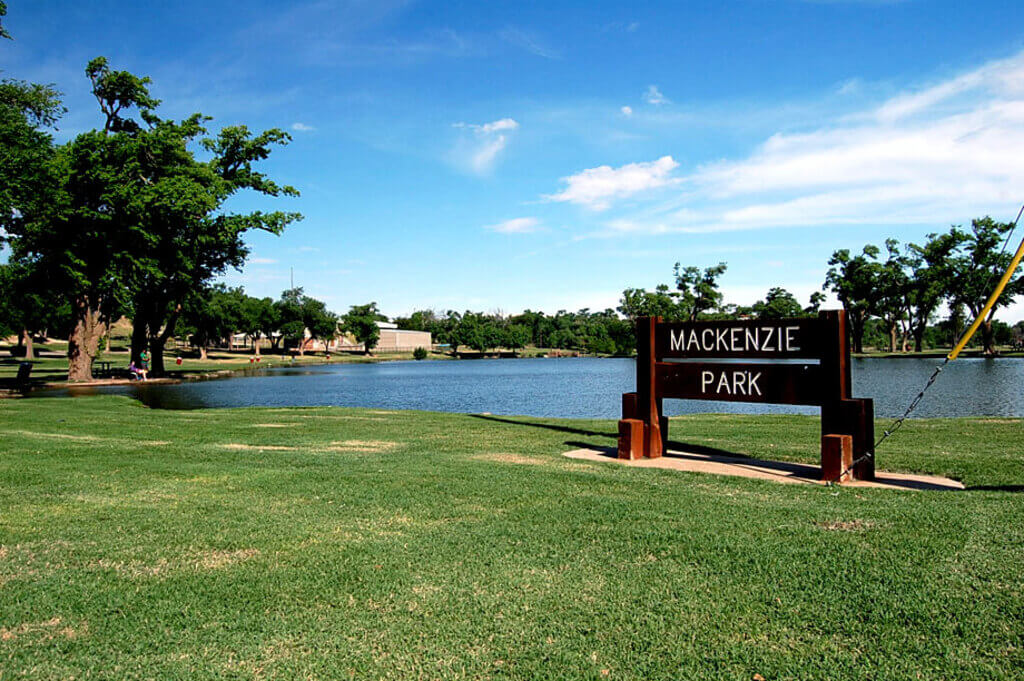 Source: visitlubbock.org
One of the most exciting and free things to do in Lubbock, Texas, is going to McKenzie Park. This makes this park a convenient attraction to pay a visit to.
Covering an area of 248 acres of land, the park is crammed with green grounds and several exciting activities to spend your quality time on. These activities include two golf courses with 18 holes, Horseback riding trails, and sculptures.
A popular artist named Steeve Teeters designed the decorative sculptures that make the park adorable. Other small and interesting activities are there to make your day happier and joyful.
You can plan a family picnic or have a look over the beautiful Brazos River to feel calm and pleasant. There are many gardens and terrains to explore and walk over for exploring.
The beautiful view of this park will make your visit more worthwhile. Adding this place to your list of beautiful places to roam in Lubbock will definitely be a good idea.
Address: 301 I-27, Lubbock, TX 79403, United States
13. Free Meals for Kids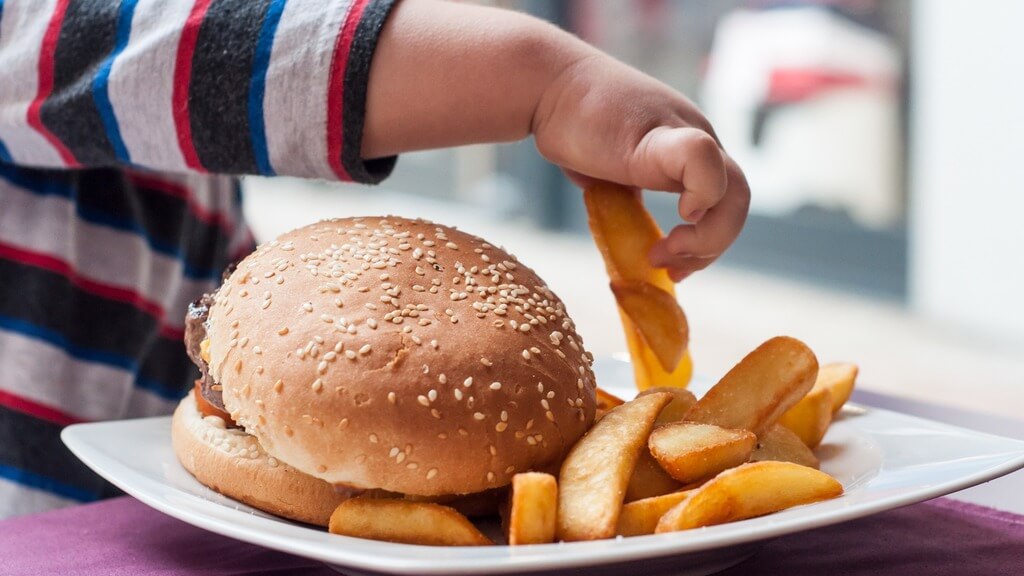 Source: greenvillejournal.com
The city offers a variety of exciting or fun things to do in Lubbock, TX to your kids.
You need kids-friendly dining facilities while exploring the entertaining lives, architecture, and other Lubbock attractions.
If you want to save some pennies and enjoy delicious foods for your kids, we are here to help you. Here is a small list of restaurants that offer perfect and free meals for kids.
The free and delicious meals for kids are available every Monday night in the Hub City Wings restaurants. The good time to avail of this service is from 5.00 pm to 10 pm for the kids of 10 years or below. Any adults entering this restaurant have to purchase their meals. Additionally, the place offers free meals for only one kid.
Ruby Tequila offers free meals to kids almost every Monday from morning 11 tonight 10 pm. There are two branches and both avail the free meal service to kids and the adults have to buy their meals. A maximum of two kids per family is allowed to have a free meal in these restaurants.
At Hooter's, an individual kid from a family is offered a free meal every Tuesday from 11 am to 12 midnight. Kids below the age of 12 years can access the free meal amenities of this Lubbock restaurants.
Other restaurants offer the same services with some variations, such as age and quantity limitations. Some of them are as follows:
CiCi's Pizza

Cancun Mexican Restaurant

Denny's

Chop Chop

Dickey's Barbecue Pit

Steak 'n Shake
14. Science Spectrum & Omni Theatre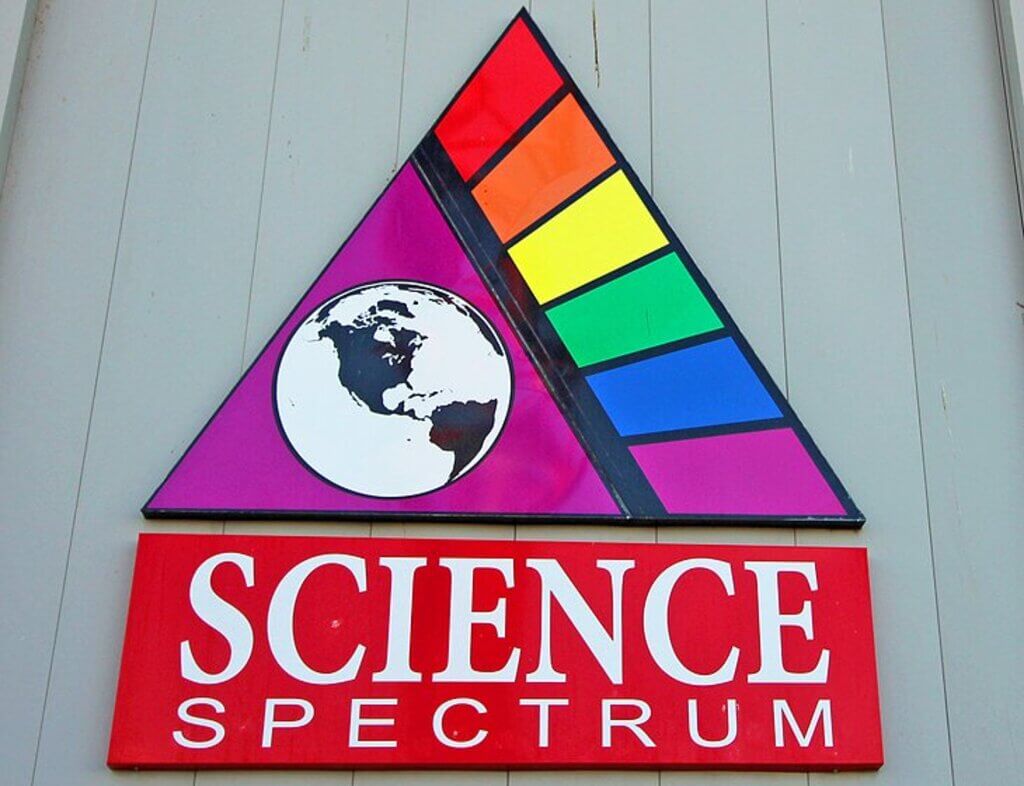 Source: planetware.com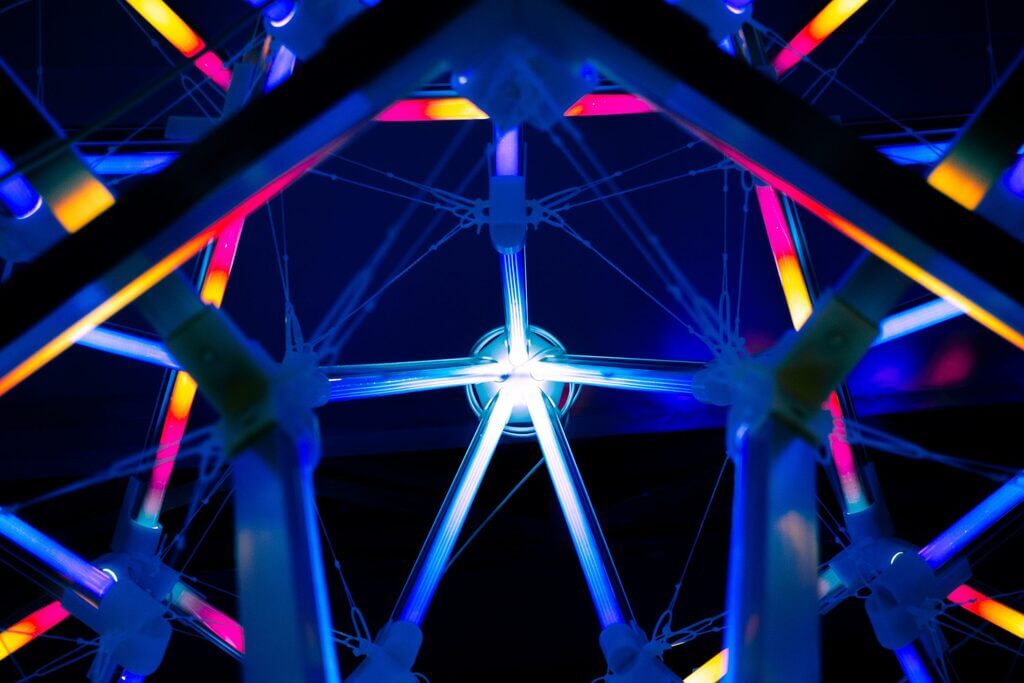 Source: moonshotpirates.com
Tourists and the local public of Lubbock, interested in exploring exhilarating places must add this one to the list. The Science Spectrum Museum is a seamless place for the ones who want to enjoy new places.
It is a family-centric place that includes several interesting shows and exhibits. There are more than 250 collaborative science exhibitions, live shows, and an immense vaulted screen OMNI theater.
People can enjoy this place along with learning several facets of humanity's intuition through the exhibits, showcases, and experiments.
The physical science exhibits offer an in-depth knowledge of physics and science stages that displays electrifying shows.
People interested in wildlife can also explore the Demo Dock (partially closed) with personal encounters with the live exhibits of Texas.
Address: 2579 S Loop 289 #250, Lubbock, TX 79423, United States
15. Winery Tasting in Lubbock
Apart from the popular destinations and locations of Lubbock, the wineries are also going to grab fame over the coming years.
It is assumed that the wines of Lubbock will soon be going to add Texas to the maps of wines. So, here are some of the best places that serve wonderful experiences in wines and winery tastings.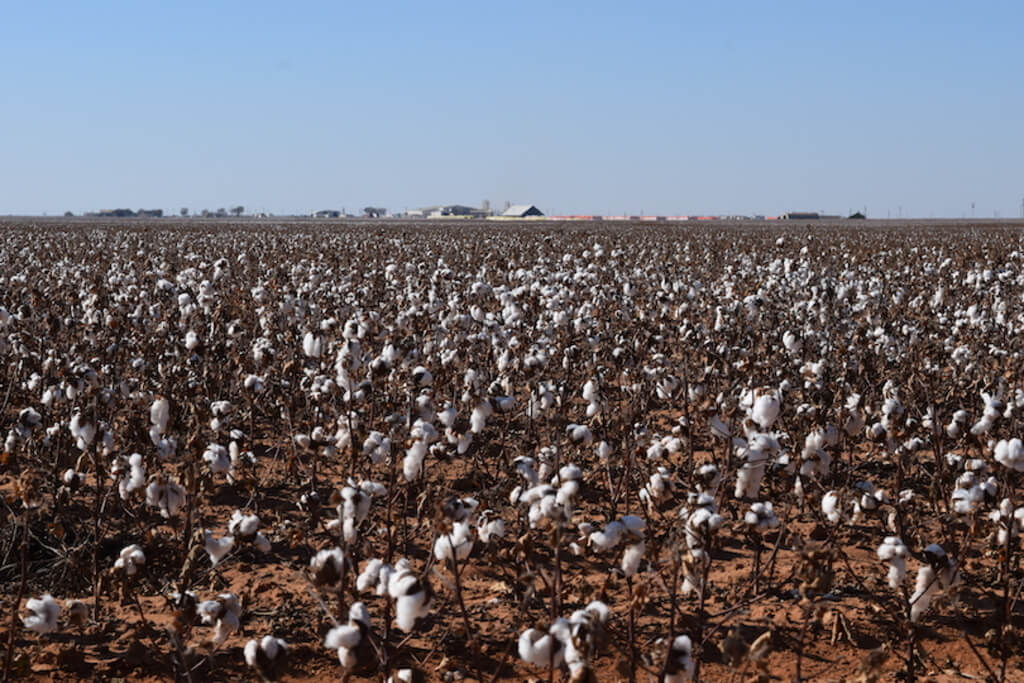 Source: touropia.com
Llano Estacado Winery is a premium and famous winery in Lubbock, Texas. Two award-winning wines, namely Sauvignon Blanc and Tempranillo, impress every individual visiting this place.
However, there is another best wine that consists of a fruit-forward red blend mixed with spicy aromatics. It is the flagship Viviano, and people visiting here must taste this for once at least.
It covers an area of 3 acres of land that features a 20 minutes complimentary walk.
Address: 3426 F M 1585, Lubbock, TX 79404, USA
The McPherson cellars were steered by the son of Dr. McPherson, who was a twice award-winning nominee.
In this winery, you can explore the wines that outshine in the local climates of Lubbock.
For example, Monteverde, Tempranillo, sangiovese and Grenache. You can taste different varieties of wines in the tasting room which was previously a Coca-Cola plant. Along with the tastings, one can also get a tour of this winery on weekdays.
Address: 1615 Texas Ave, Lubbock, TX 79401, USA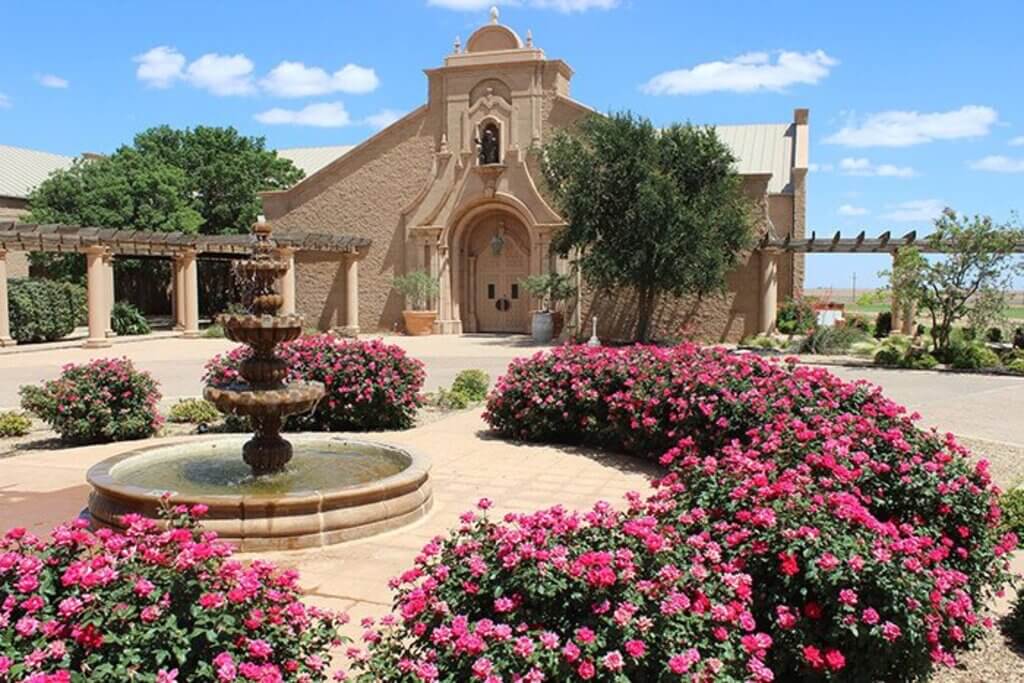 Source: busytourist.com
This place shows the resemblance of the huge wineries of Sonoma and Napa. In the English Newsom Cellars, you can taste the five 2-ounces from Tuesdays to Saturdays of every week.
The winery's most popular whites' wines are the Reserve Viognier, the Roussanne, and the Picardan.
You will be astounded to know that the English Newsom Cellars are the sole producers of the Picardan wine throughout the world.
For people who love to have red wines, the Estate Malbec, the red blend, and Chateau Terra Rouge are offered here.
Address: 408 E Woodrow Rd, Lubbock, TX 79423, USA
16. FiberMax Centre for Discovery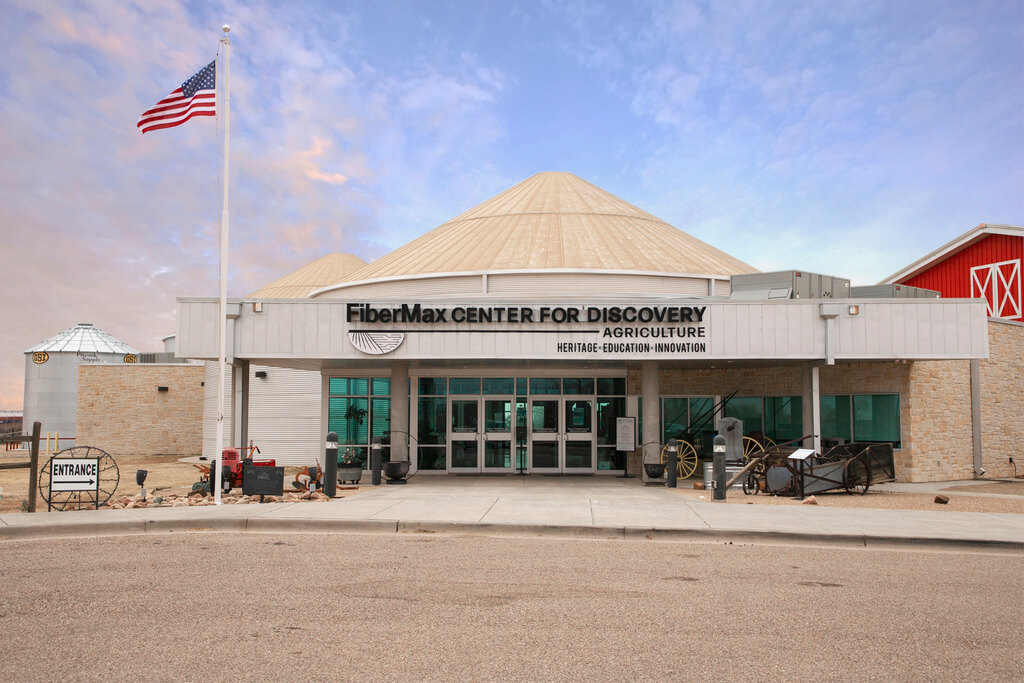 Source: visitlubbock.org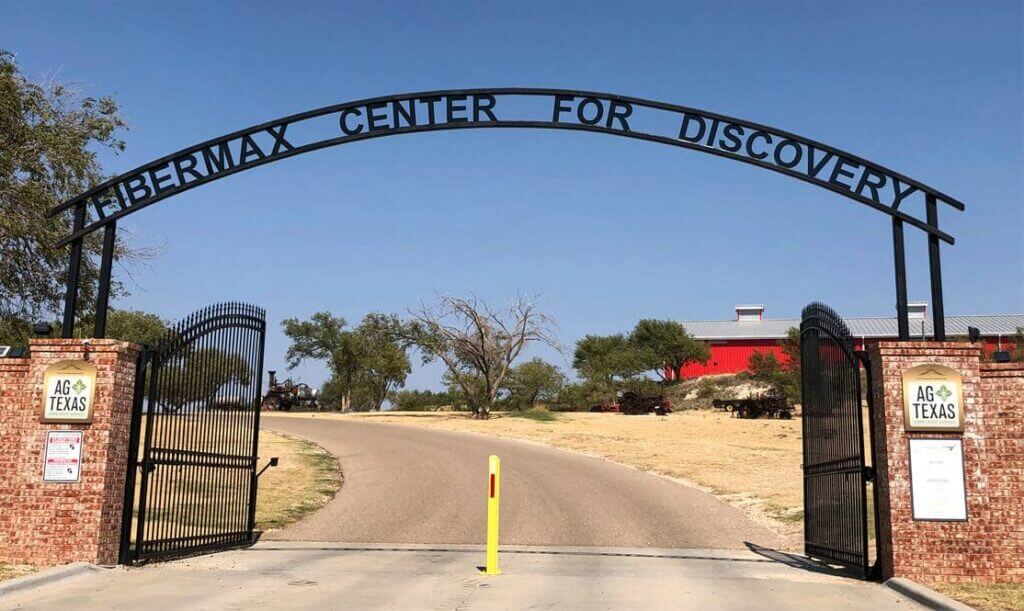 Source: allamericanatlas.com
Texas plays a vital role in the share of agricultural as well as industrial growth. The FiberMax Center for Discovery of Lubbock offers some of the industrial histories of Texas. It uses a mesmerizing and fascinating method to display history.
People interested in exploring the farming and agricultural industries, then this place is a must to visit. It offers the best way to showcase the progress and development of these industries.
Different types of interactive displays describe the farming methods, equipment, tools, etc.; you can get the small and little pieces of information as well.
Visiting the place and interacting with these displays gives an interesting feeling and knowledge. You will get to know about the working procedures of the farmers, Blacksmith's process of designing tools, and other interesting things.
The most attractive and eye-catching part of this place is the tool shop that features 20th-century objects.
You will discover a set of hundreds of different types of little tools in an elaborative arrangement.
Just with one touch on the screen, you can learn about every tool and its several uses. Other fascinating things to discover here are Cotton Harvesting Stimulator, Seeds showcase, and a room full of 700 toy trucks.
Address: 1121 Canyon Lake Dr, Lubbock, TX 79403, United States
17. Legacy Play Village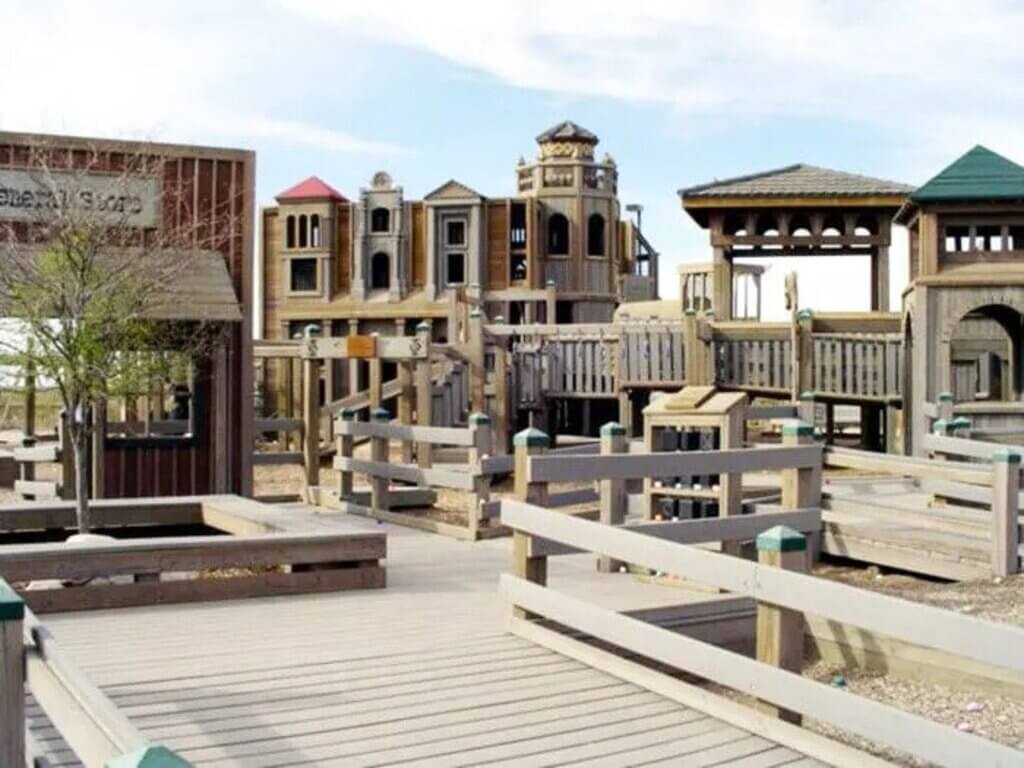 Source: busytourist.com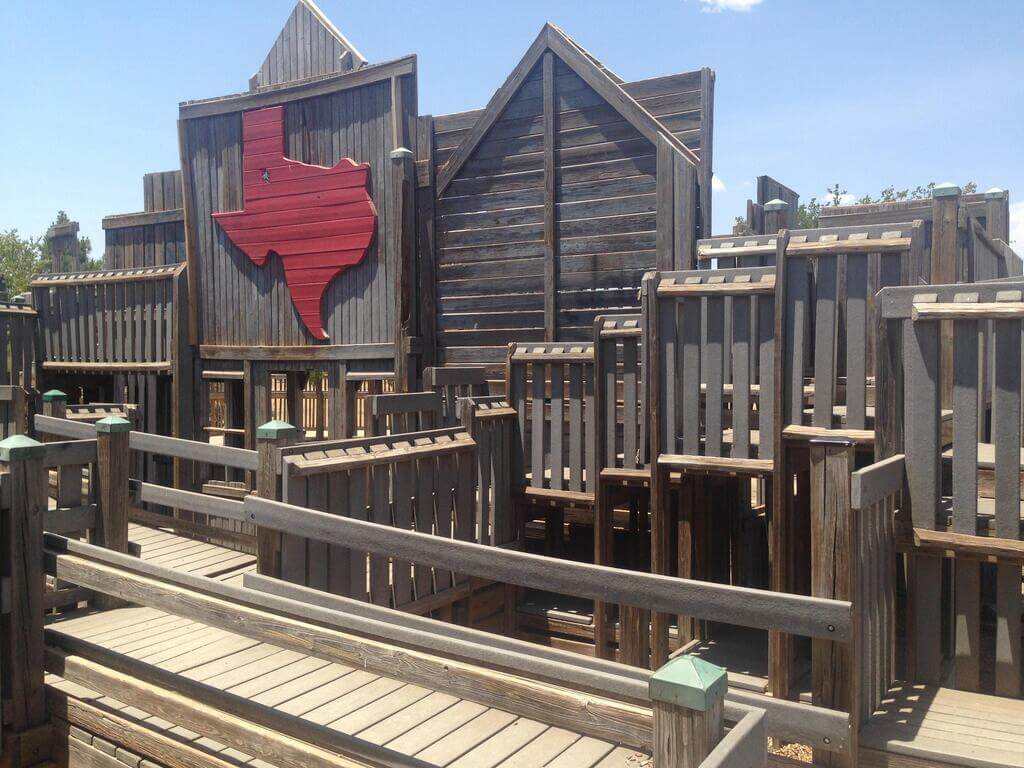 Source: lubbockonline.com
Legacy Play Village is another Lubbock, TX attraction that grabs the interests of the visitors. This is a place where one can visit to acknowledge the South plains in an interesting method.
The Legacy Play Village is so well designed that children can learn easily in several ways. Like, fun activities and exhilarating educational programs.
This interesting place was built in McAllister Park in the year 2001. It was first constructed as a part of a beautification project and the Junior League of Lubbock's labor of love.
As a result, it appears as an attractive three-story wooden playground. This playground later became popular for offering significant learning practices to the children with their engagements.
In this park, you can explore several picnic areas along with pavilions. Along with these, this park's stunning and mesmerizing architecture is a bonus point to discover and interact.
Children can easily learn about the south plains and Texas while playing.
Genuinely speaking, this place is a significant one to consider in your list of things to do in Lubbock this weekend. Letting your children here can offer benefits to them as they can learn interestingly.
Address: 6401 Marsha Sharp Fwy, Lubbock, TX 79407, United States
18. Lubbock Memorial Arboretum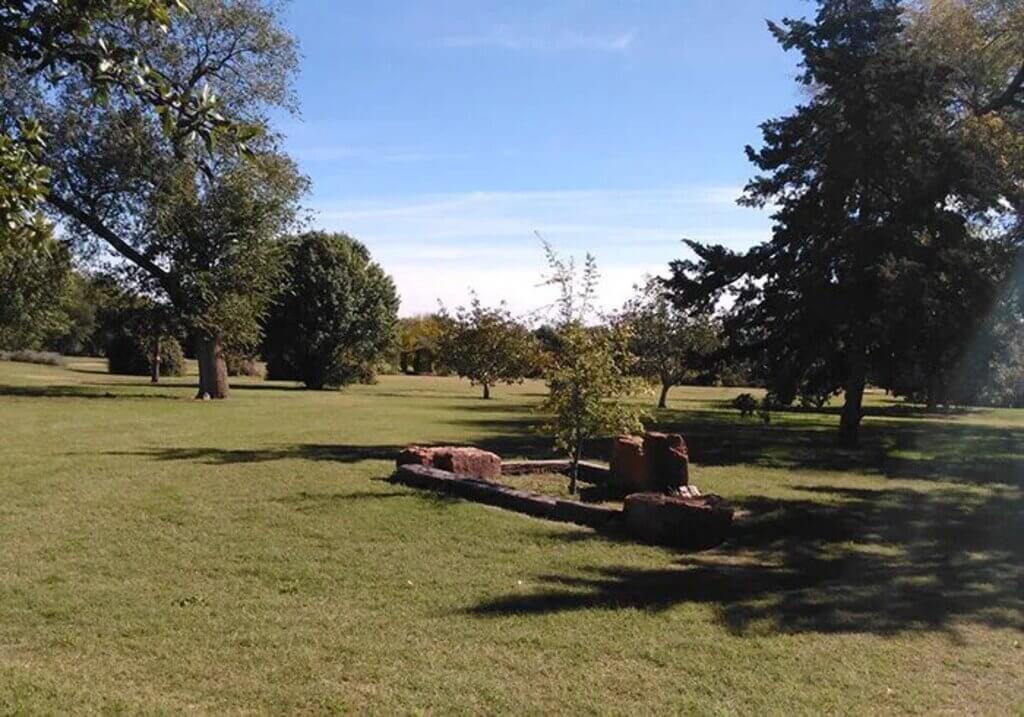 Source: busytourist.com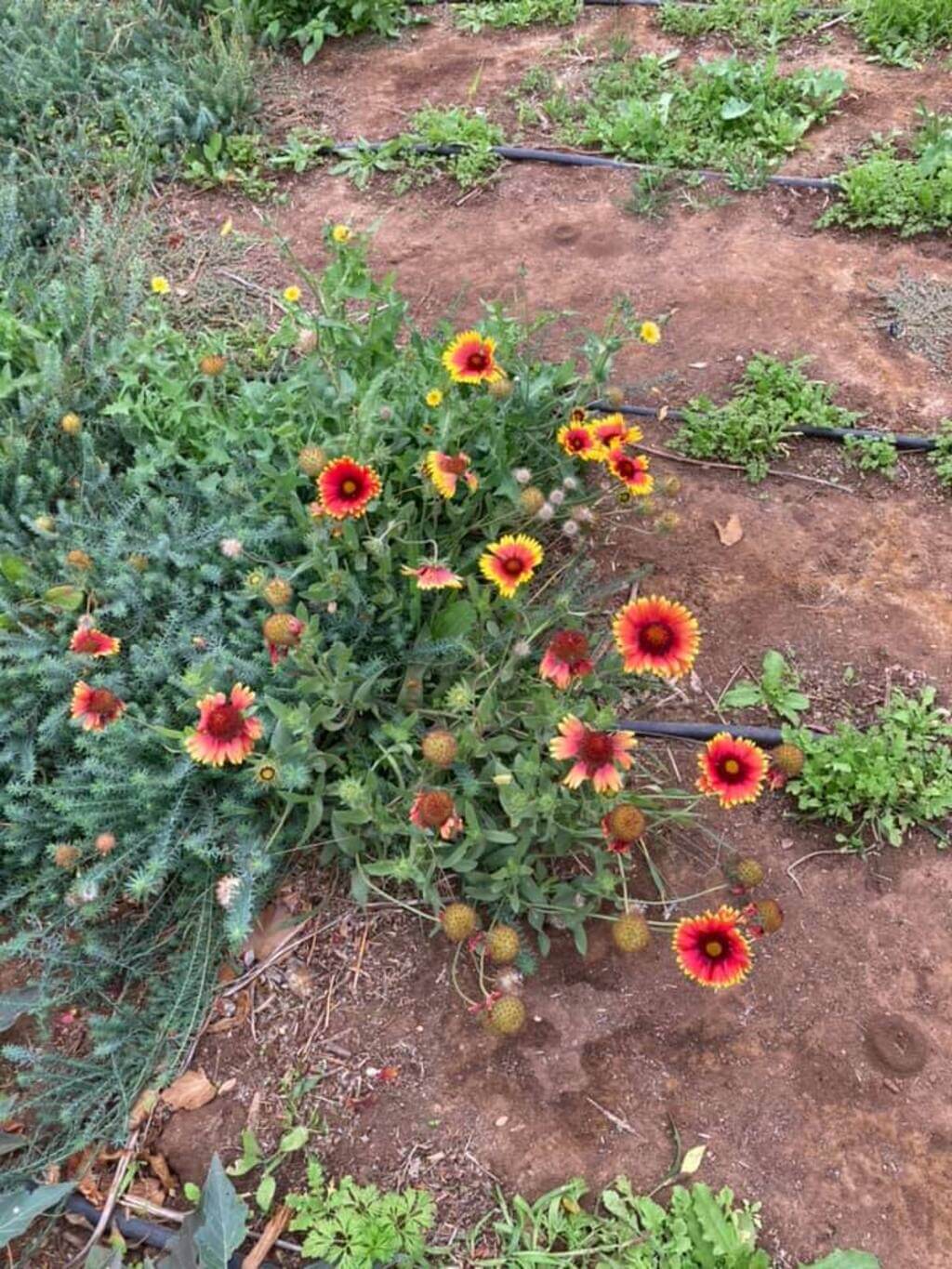 Source: allamericanatlas.com
The Lubbock Memorial Arboretum is one of the best spots that helps in exploring the history of Texas. It is situated in the K. N.
Clapp Park and grabs the attention of every tourist visiting Lubbock. You can visit this place with your loving partners as there is a 93 acre of space area to stroll over.
It is one of the best and top-rated romantic places to visit in the city.
This Memorial Arboretum is a place that is widely covered with huge varieties of flowers, vines, shrubs, plants, trees, and other floras.
With this beautiful view and environment, this place hosts various beautiful creatures. For example, butterflies, birds, and other wildlife of native Texas and some others.
Additionally, you can enjoy the other delightful spot of this Memorial, that is, the Sensory Garden. This garden leaves an amazing and calming effect. It inspires our 5 senses to discover the fauna and flora.
There are other attractive spots to discover within the Lubbock Memorial Arboretum. The most interesting thing to do in Lubbock is visiting the tranquil Playa Lake within this Arboretum.
This lake is totally bursting with waterfowl. It is an Interpretive Centre offering natural classes contained in a lovely and quaint building with red bricks. Also, you can have a walk with your partner on the walking trail with a length of 1.18 miles.
Address: 4111 University Ave, Lubbock, TX 79413, United States
19. Lubbock Municipal Garden and Art Centre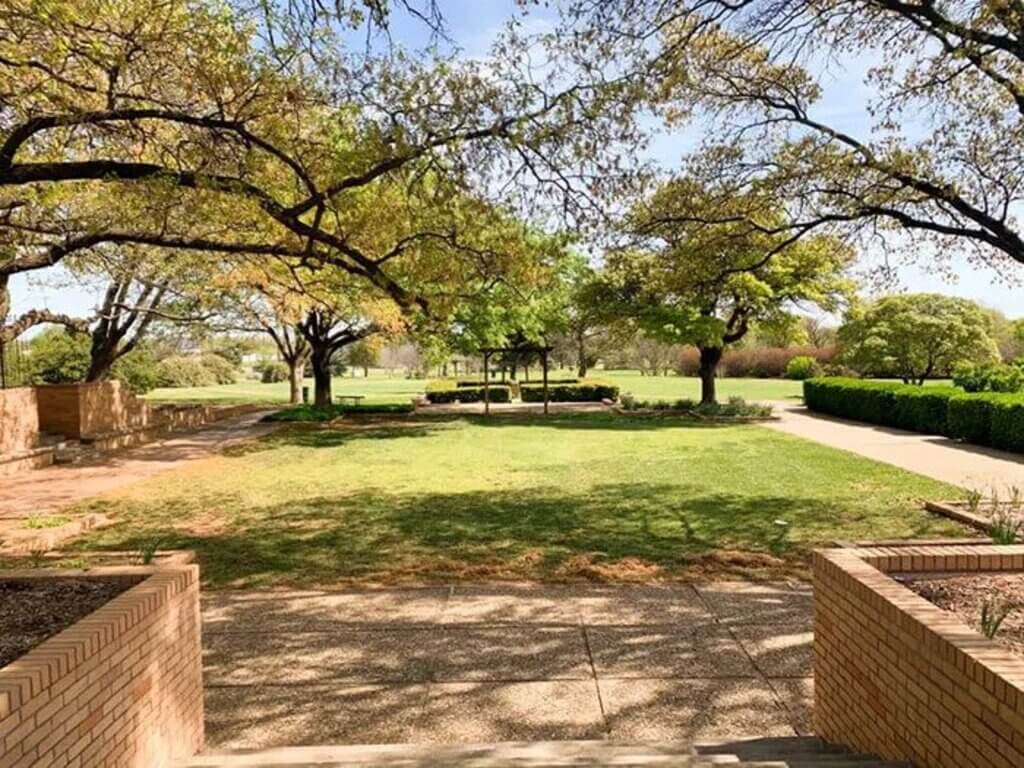 Source: busytourist.com
It is one of the most attractive and trendy places in Lubbock. The Municipal Garden and Art Centre of Lubbock is popular for offering exhibitions, hosting classes, and other interesting events.
It offers a family-friendly environment with several recreational activities for entertainment. Some of the recreational activities are art contests, photography contests, and gardening shows.
Moreover, for people who are curious to know about gardening in depth, there are several lessons offered by professional gardeners. This place is popular for a collection of recreational activity clubs and cultural clubs that share no profits.
The rose garden and the tea terrace are some of the amazing features of this garden. The tea terrace offers a quiet contemplation, whereas the rose garden attracts people with partners for the romantic company.
Address: 4215 University Ave, Lubbock, TX 79413, United States
20. Ballet Lubbock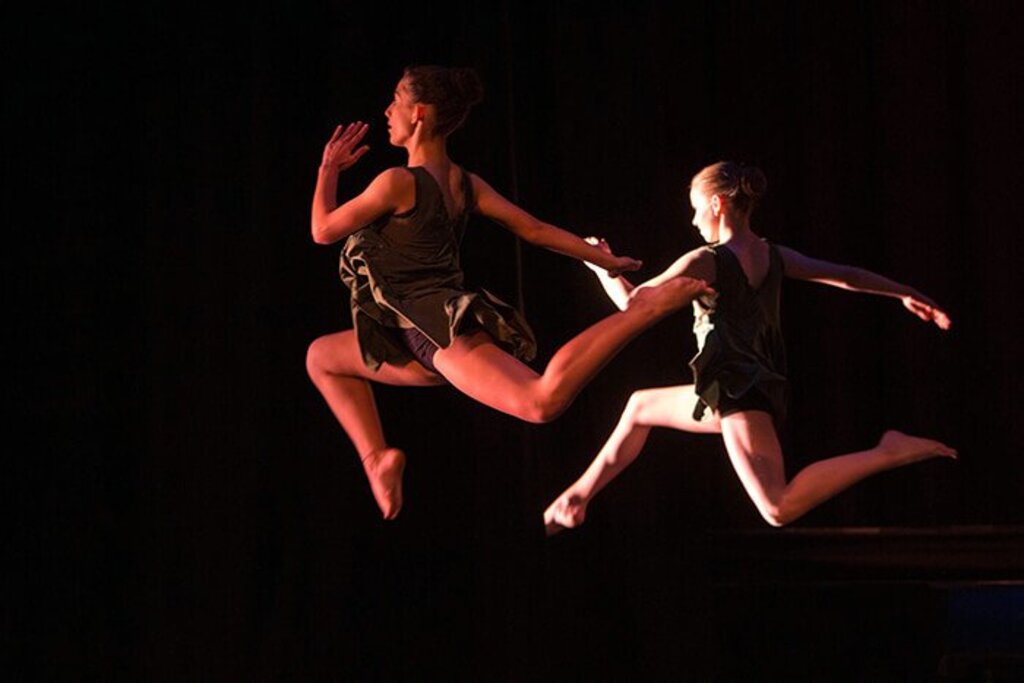 Source: busytourist.com
Source: thecrazytourist.com
Another best place to discover the prime cultural experience of the Texas city is the Ballet Lubbock. At this place, visitors explore an elegant form of performance and entertainment art.
It looks more delightful during the holidays when the artists showcase a fanciful and wonderful display of The Nutcracker.
You can check their schedules to enjoy the most interesting things to do in Lubbock today only.
If you find no activities scheduled for today you can surely get one for the next few days. The ballet often organizes and sponsors several kinds of classes, events, and workshops for everyone.
Even if you are not a big fan of the arts, joining this place and watching the events makes you relish the top things to do in Lubbock.
Address: 5702 Genoa Ave, Lubbock, TX 79424, United States
21. Antique Mall of Lubbock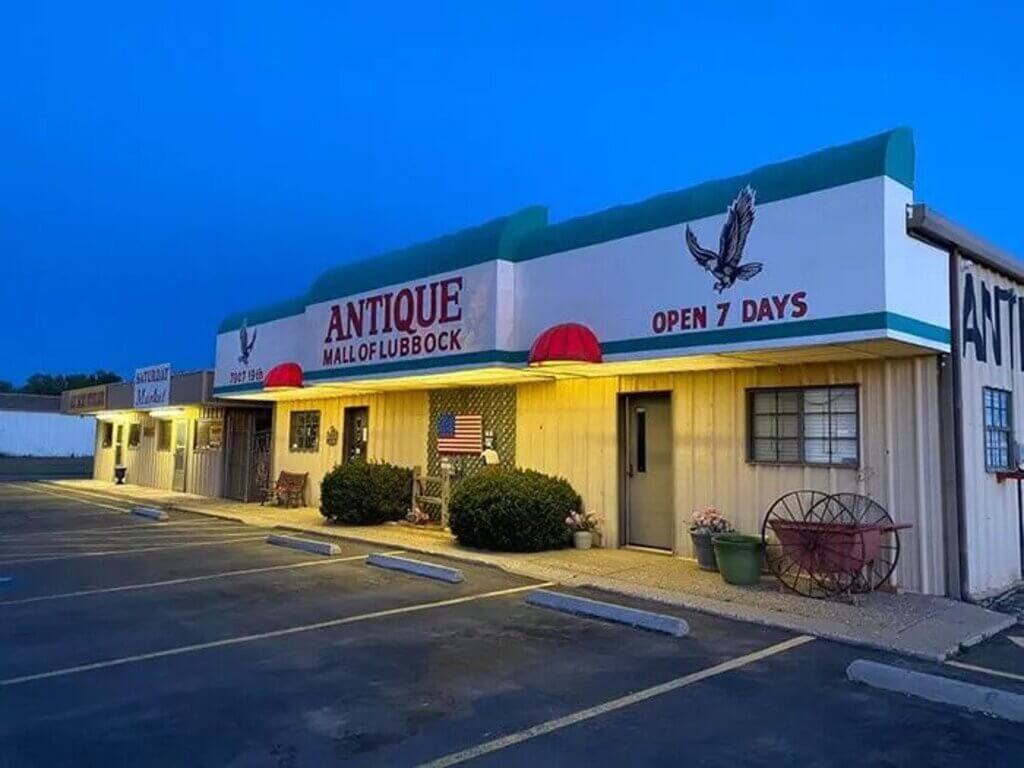 Source: busytourist.com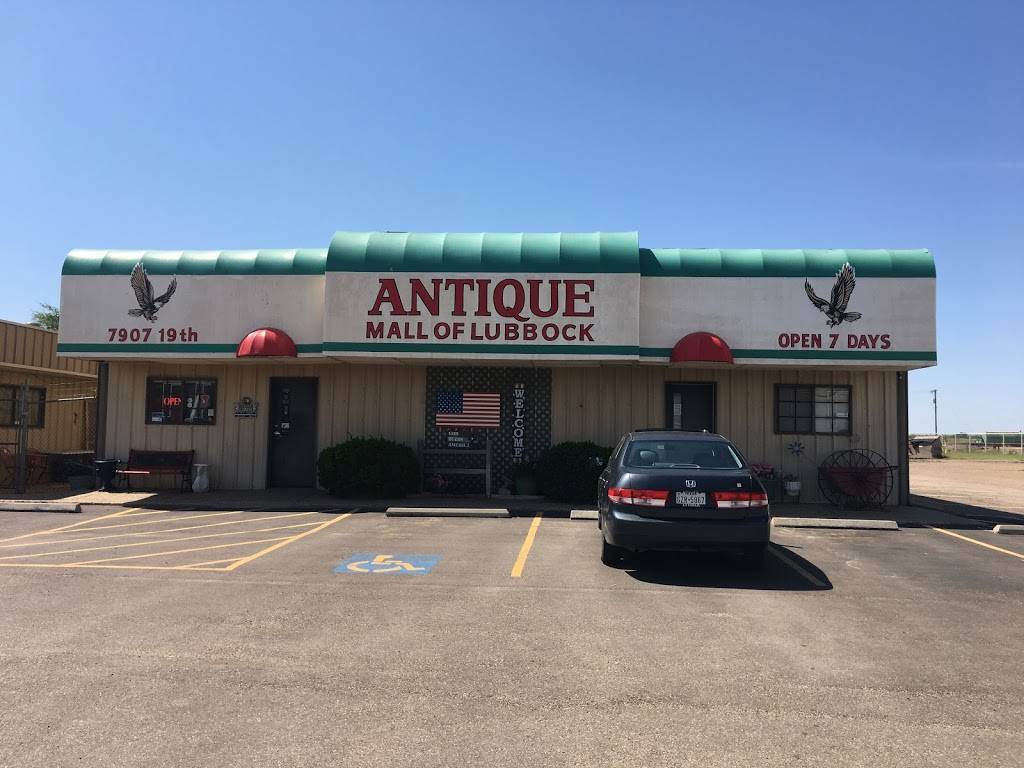 Source: businessyab.com
Often people visiting new places like to shop and find good buys for themselves. If you are the same kind and want to hunt down treasures, Antique Mall of Lubbock is the best place.
It was established in 1985 and from that period of time is seeking the visitors' attention.
People who have an interest in collecting several types of trinkets and antiques must visit this premier shopping complex.
It is a unique place with one of its peculiar kinds to visit in Texas city. Covering an area of 24 thousand square feet, this place contains more than 100 showcases.
Along with this, 50 exclusive booths offer every type of different American antiques.
Walking through this shopping complex, you can explore vintage clothing, books, China pottery, Sports memorabilia, and several other fascinating things.
You can also encounter several advertising signs, soda, Pharmacy, fashioned Drug stores, and General store collections in the Antique Mall of Lubbock.
People who have an interest in antique furniture can get the old, unique, and best quality Victorian and American furniture.
Mainly made up of oak woods, walnuts, and mahogany. You can add this complex to your list of places to go in Lubbock.
Address: 7907 19th St, Lubbock, TX 79407, United States
22. Jazz A Louisiana Kitchen Lubbock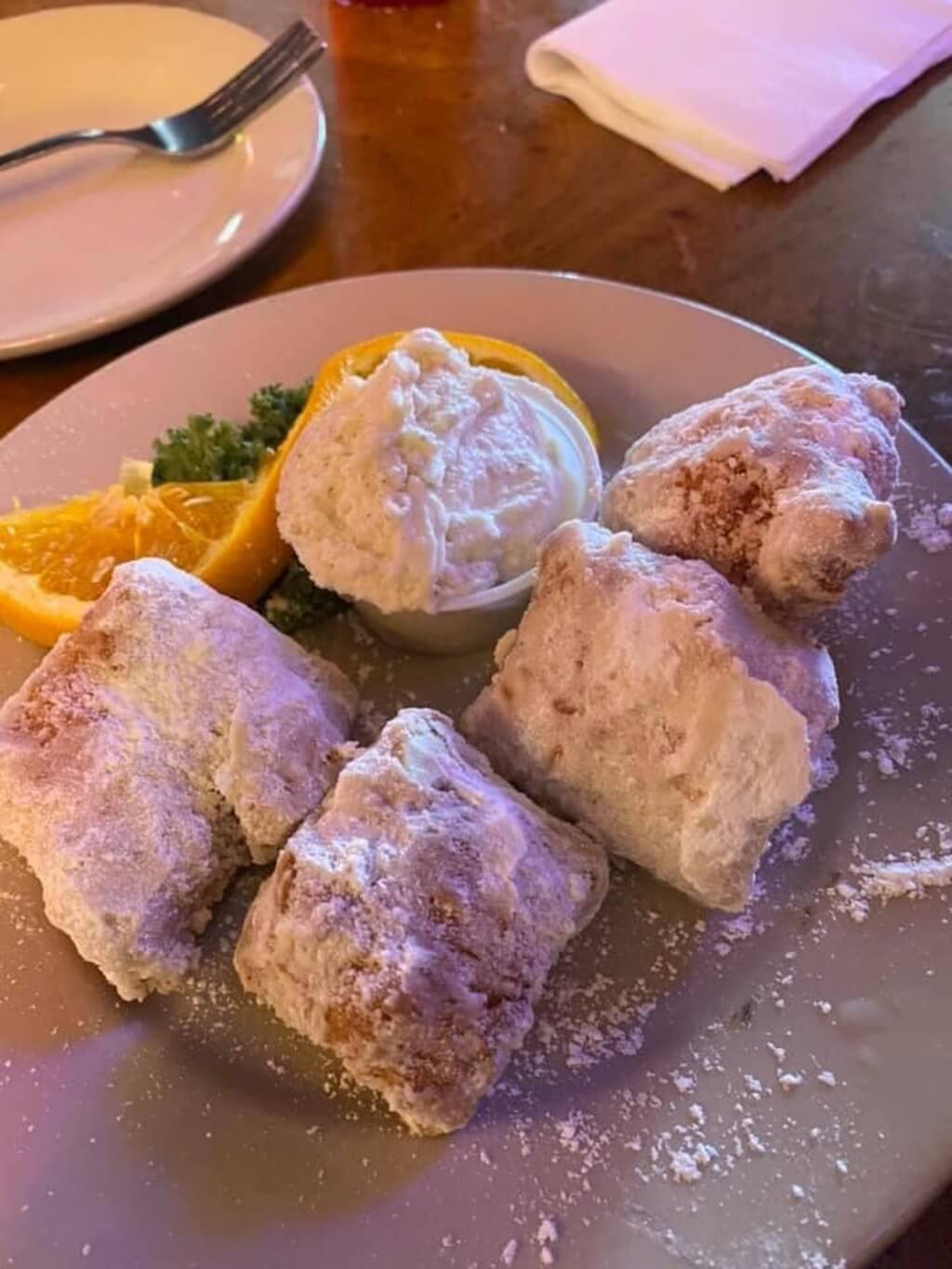 Source: allamericanatlas.com
Jazz A Louisiana Kitchen of Lubbock serves the best and popular items to their visitors. People from different places who visit Texas city love to explore the tasty and mouth-watering food of Jazz.
This place is famous for offering Creole and Cajun dishes and several varieties of drinks. It has been located on 19th street and in Memphis, Texas city for more than 30 years. You can add this overwhelming place to your bucket list of Lubbock TX things to do.
People grab the taste of Orleans in Lubbock with several kinds of foods and drinks.
You can please yourself with the diverse menu and have tastier foods at a reasonable price. People who love to eat spicy foods must visit this place.
Also, for people who love to have lighter spice food, this place will genuinely satisfy their cravings with large varieties of dishes.
Address: 3703 19th St, Lubbock, TX 79410, USA
23. The Brewery LBK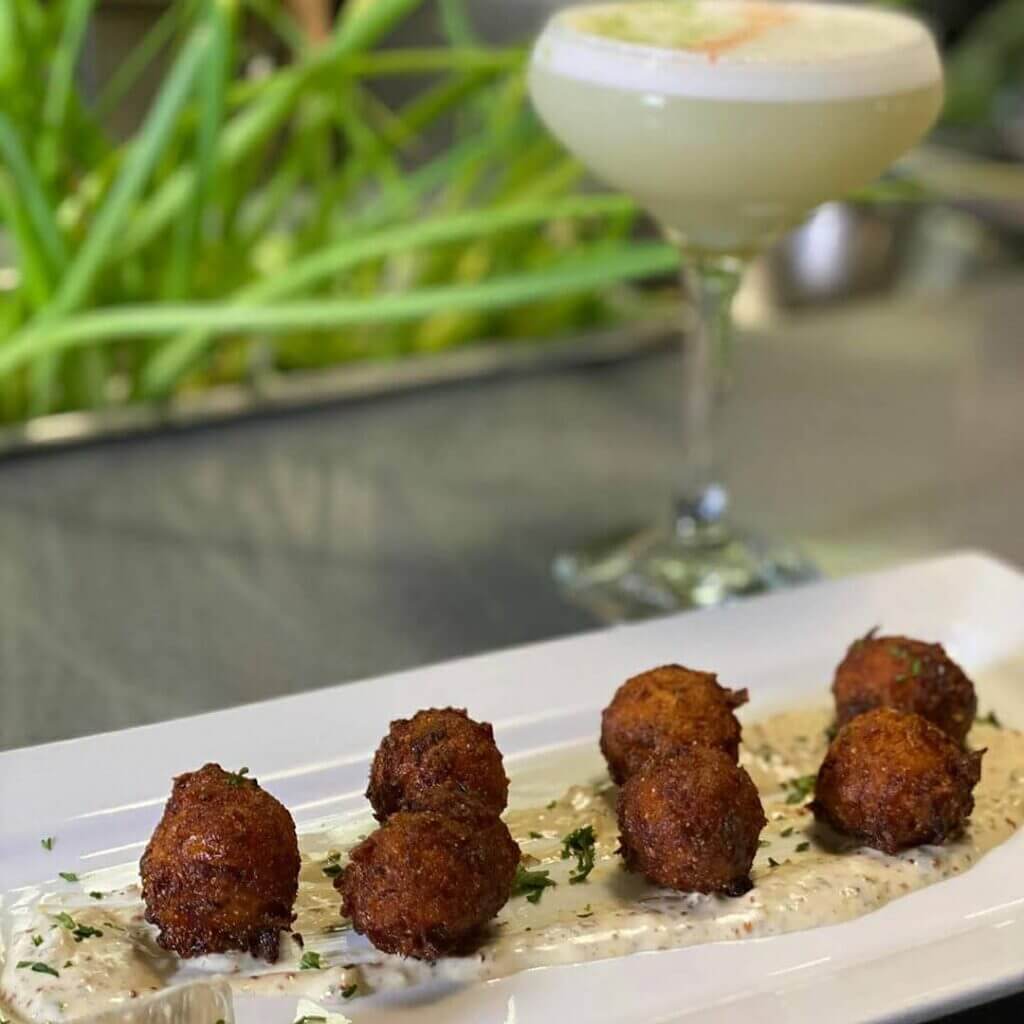 Source: allamericanatlas.com
The Brewery LBK is situated in the Pioneer Building of downtown Lubbock. People who love to have locally brewed craft beer must explore this place.
The unique taste of the stout or IPA makes this place popular among the locals as well as the visitors. People who are visiting Lubbock must have acknowledged this place on a fine afternoon.
The best thing about this place that mesmerizes the people is that they enjoy their drinks with a pleasant smell. The ambiance is very calming and structures a modern industrial vibe to its visitors.
You can personally feel the smell of the grains used for making these magical brews. This interactive and overwhelming feature of The Brewery LBK makes it more popular and brings a lot of crowds.
Address: 1204 Broadway St #104, Lubbock, TX 79401, USA
24. Bayer Museum of Agriculture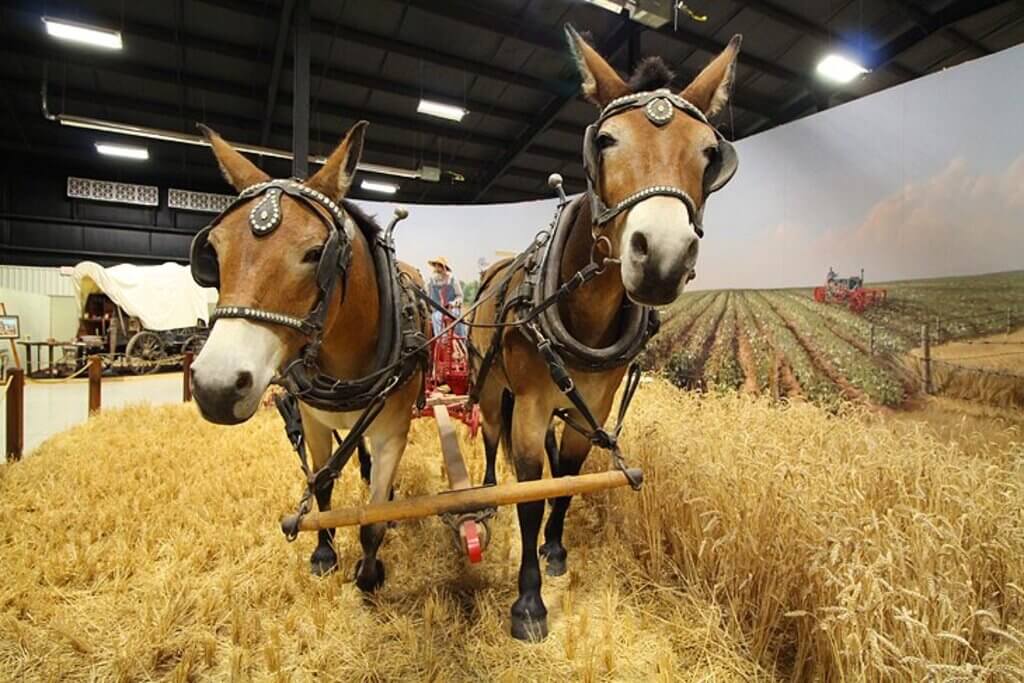 Source: planetware.com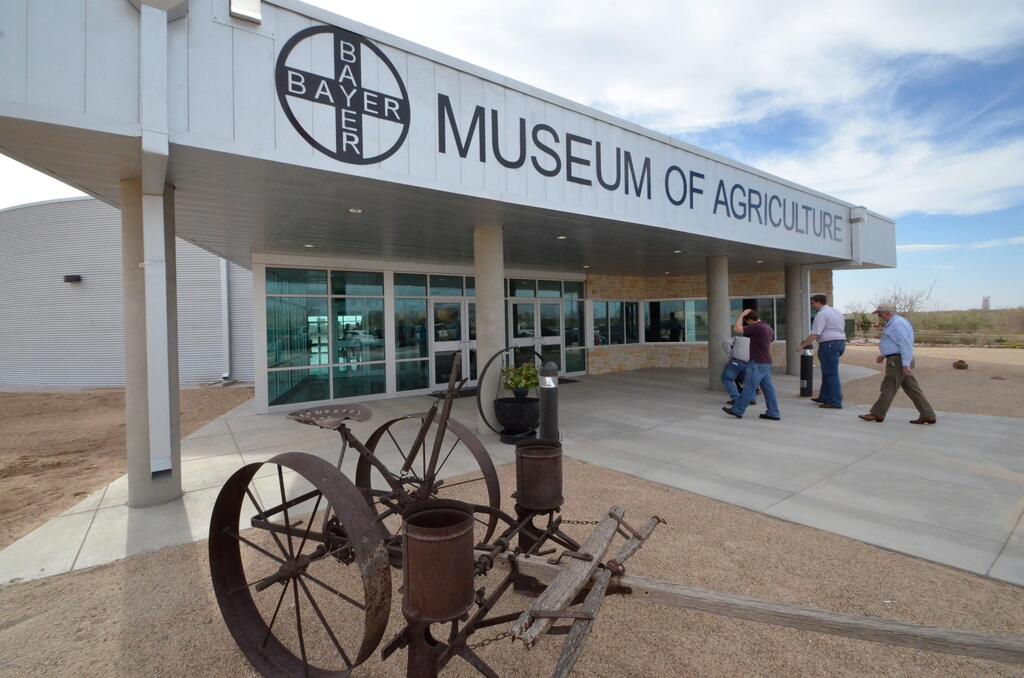 Source: sanofi-synthelabo.nl
The Bayer Museum of Agriculture is one of the best places to go in Lubbock. Being a part of the Mackenzie Park Complex, this agricultural museum is situated in Northeast Lubbock.
Along with several activities in Lubbock, this place displays a rich agricultural tradition. The Museum serves as a developing testament to the trade that built Lubbock.
Like, guiding visitors from crude horse-drawn plows used by the primary sod-busting pioneers to mechanized GPS equipment and modern farmers utilizing the genetic alteration.
In this extensive facility, two indoor exhibit halls feature several fascinating structures. For instance, countless artifacts regarding farming, unique and antique plows, blacksmith shops, and several collaborative demonstrations.
Outside the Museum, you will see a large exhibit space that embraces a restored farmstead from the 1930s. You will also be amazed to see a dozen life-size machines used in farming and a center-pivot irrigation sprinkle that is still working.
Apart from being a Lubbock attraction, this place is used for other purposes too. It is fascinating to know that people use this place for conferences, community events, agricultural conventions, and some others. For children's interest, a unique Cotton Harvesting Stimulator builds a feel of driving the machine over a cotton field.
Address: 1121 Canyon Lake Dr, Lubbock, TX 79403, USA
Set Yourself Ready for Lubbock
No matter what your interest is all about. Lubbock can satisfy all your traveling desires. From offering a place to visit with kids to romantic destinations, everything excites the visitors. Antiques shopping complexes, parks, farms, museums, and several other places grab the interest of the tourist.
These are just a few things to discover in Lubbock; there are many more to go. Plan a wonderful trip and reach out to the fascinating places of Texas city. There is a lot of interesting and entertaining stuff to do in Lubbock. All you need is planning and a small holiday trip to enjoy the pleasant environments of these places.
For more updates on the tourism industry, visit Travelila.