Dubai being a fantastic tourist spot with many world-famous tourist spots attracts visitors from all over the world to visit mesmerizing beauty amidst the golden sand of great desert all around. The magical place has consistently been a top-visited tourist site. Each year an increased number of tourists visit the country because of its stunning localities. UAE is one of the safest Muslim countries in the middle east gulf. Traveling to Dubai, a state of UAE, has a unique importance in the Middle East and the whole world.
For those who intend to visit Dubai these days or in the near future, we share a shortlist of things. Remembering these things like desert safari can add value to your happy trip. How would you feel if you get double enjoyment within a single payment? Yes, definitely you wouldn't miss the journey. So can I say that you are the next to land in Dubai?
Carefully Plan Your Trip to Dubai
A successful trip starts with successful planning. Before any recreational visit, planning is a must, and before planning, research is the crucial rule. Plan your journey beforehand and save your mood, time, energy, money, and relieve yourself from any fussy situation.
Decide on how much budget you want to spend and how many days you can survive in Dubai within that budget. Look at the city through Google map and make a better view as it shows an actual 3D street view of any place. This would help you to choose the spots you aim to visit.
Know the Best Time to Visit Dubai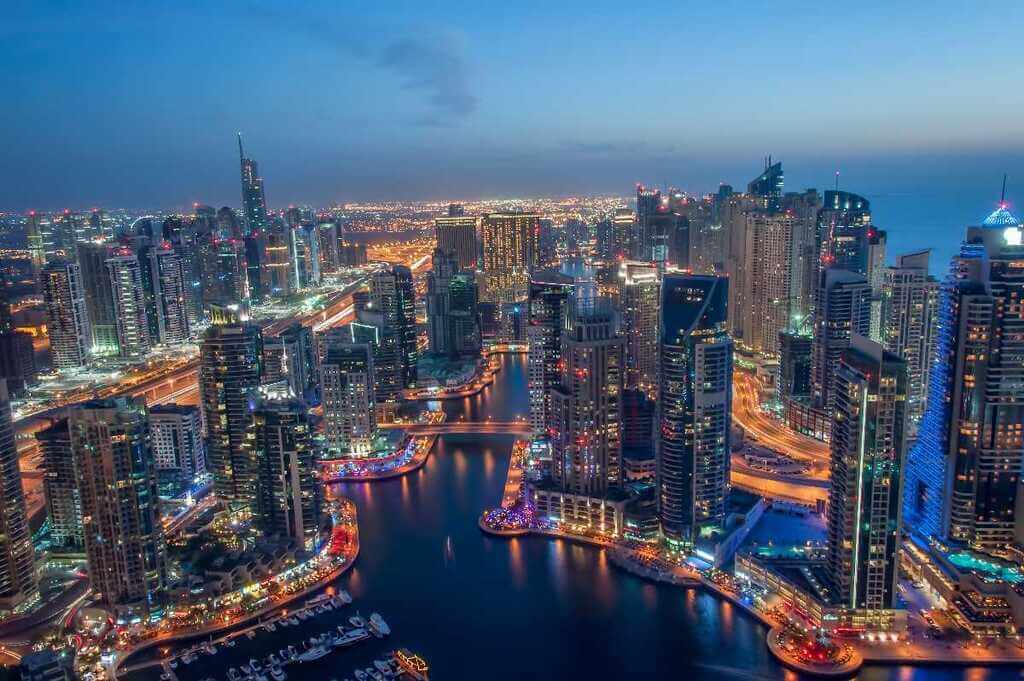 Source: holidify.com
Dubai is a hot destination, Dubai is hot, and it remains hot all the year with temperature variation in a small bracket from January to December. However, during the summer months, it is pretty dry, hot, and humid.
May and June remain hot and dry, whereas July and August are usually hot and humid. The scorching heat melts down everything around from May to August. So reconsider your trip if you are going from May to August.
Choose moderate weather to visit the country to remind you to take all of your clothes and accessories according to the weather. Don't forget to bring sunscreen, sunglasses, and hats with you. Some ways to handle the heat in Dubai are limiting the amount of time you spend in direct sunlight, visiting places early in the morning, and having plenty of water.
As said before, the best time to go and visit Dubai is from November to April, where during the winter months, the city has beautiful clear, blue skies and the best beach weather. Well, luckily, Dubai is a fantastic tourist place and has air conditioning systems everywhere. From small cafes to hotels or shopping malls, every indoor area has air conditioning facilities.
Make All the Bookings in Advance
Making advance bookings will relieve your most considerable tension. Go for booking your ticket, look for flights 6 months ahead. Research about Dubai's best time of the year, which is said to be between October and April. Check for a hotel for your stay and book in advance to avoid any inconvenience later.
Calculate the days and nights you will stay in Dubai and make a trip guide accordingly. Always make most of your time, even if it's a 2-day trip, make it worth it.
Companies that arrange tours guide complete details of all kinds of tours. You can book Dubai tours with them as well. Once they book your tours, you are carefree to enjoy every moment of your trip. Your operators can provide pick and drop, and you are just ready to jump into the boat.
Learn About the Culture and Norms of the Country
Before visiting Dubai, you must remember that Dubai is a Muslim country that follows religious instructions and norms. A visitor to a country must know to respect the country's religion and socio-cultural life. Eating anything openly after sunrise and before sunset is prohibited.
Especially when you visit Dubai in Ramadan, avoid eating and drinking in public places. Say Assalam o Alaikum as greetings. Handshake right hand, and eat with the right hand.
The showcase of intimacy in public is firmly banned. PDA (Public Display of Affection) is also found to be offensive in Dubai, better not to perform PDA. Don't disrespect the hijab and call for prayer (Azan). And lastly, avoid consumption of alcohol in public. Drug consumption or any other involvement in drugs strictly penalizes, i.e. taking life.
Dress Rightly
Don't dress immodestly in Dubai's streets and public areas, especially when visiting religious places like mosques. You need not change for a swimsuit at the beach. Even men are also not allowed to take off their upper body shirts.
Breaking all these norms will do no good to you but bring trouble only. Always take permission while taking pictures of locals; it's disrespectful to take photos without permission, especially women. Avoid using rude or swear words out publicly and using awkward hand gestures. Even learning a bit of Arabic would be in your favor.
Avoid being Friendly with Strangers in Dubai. The world is full of people disguised in Angel but inside like demons. Watching new tourists, many of the pickpockets see it as a unique opportunity to try their luck. Try to avoid unnecessary people and stay confident. Always keep your hands firmly holding your possessions. Do not give your address to unnecessary people.
The rule is – Don't overshare and overhear. Both will lead you to trouble. Overall, Dubai is a safe place to travel to compared to other larger cities. Street crime is relatively rare; even traveling in taxis late at night is safe, but pickpocketing is the only risk. Hence precaution beforehand is really important.
Enlist all the Popular Tourist Sites
A tourist site like Dubai has a lot of places to visit and explore. There are many fun activities to do in Dubai, whether indoor or outdoor. Dubai is a perfect family trip spot. Before traveling to Dubai, make a list of places you would like to visit; otherwise, you will become confused and may spend more and get less value.
You can consult your friends and relatives who have visited Dubai. If not, you can even have a look at the Blogs/Vlogs posted up by people sharing their travel experiences. Lastly, Google being the best researcher will benefit your trip in just a few clicks.
Below are some tourist attractions with a brief description of their specialties.
Burj Khalifa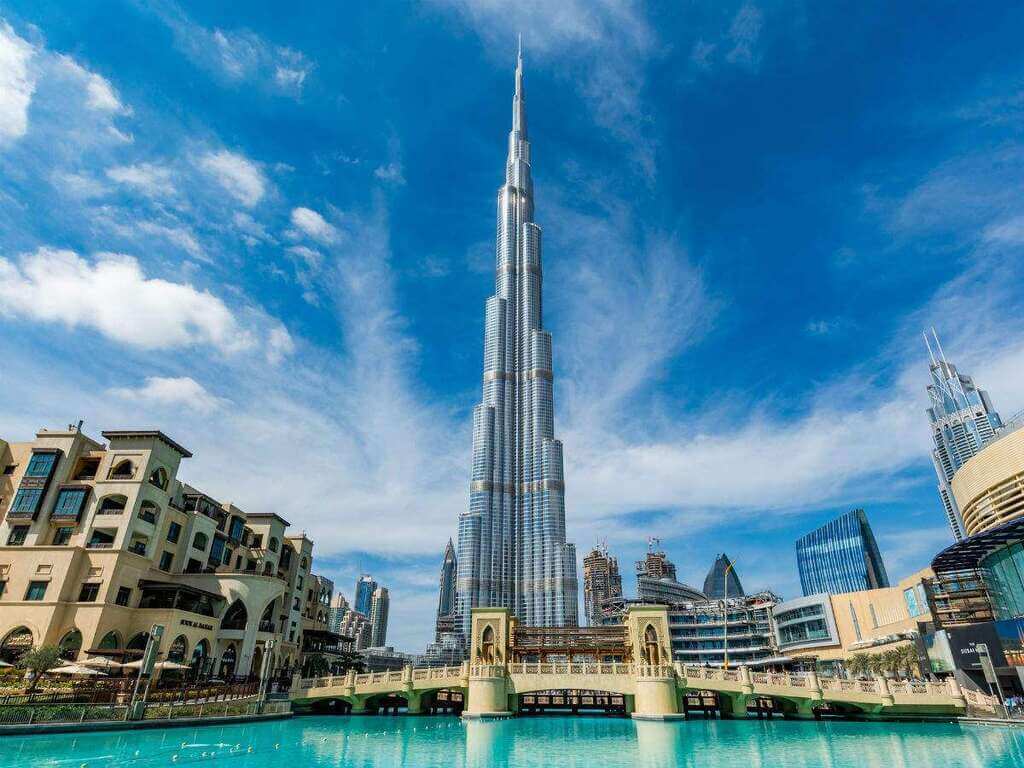 Source: toiimg.com
It is the world's tallest building of about 828 meters above the ground, not only that but it has beat several other records too like the highest number of floors in a building One Sixty Three. This marvelous skyscraper also homes the tallest elevator that goes right to the top. The fascinating architecture and its amazing facilities draw people's attention towards itself.
Dubai Mall
Dubai Mall is the best place for endless shopping and some wonderful indoor activities like an ice skating rink, gaming zone, and cinema complex. It is the best place if you are looking to spend an entire day in one place and still feel that you have experience of multiple places.
Visit an Underwater World at Dubai Aquarium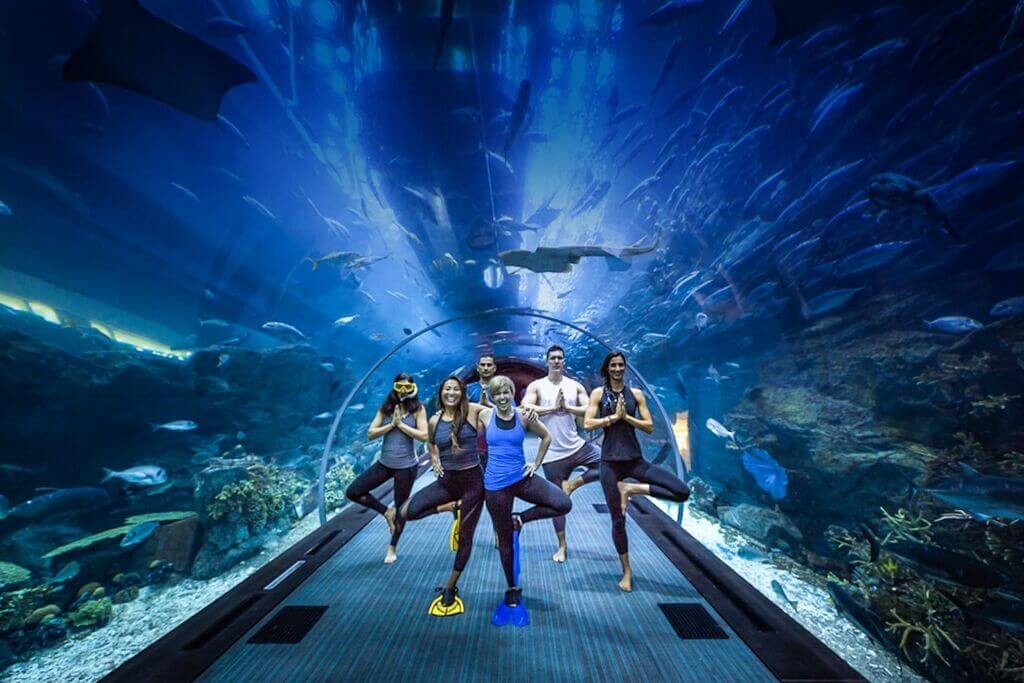 Source: pinimg.com
The world-famous Dubai Aquarium is said to house more than 160 species of sea life. Many rare species are also seen. The visit to the Aquarium is not only just fun but way too informative and engaging.
Dubai Museum
If you are a history lover, Dubai Museum is the best place for you to visit with some enriching Dubai background. It is housed in the Al-Fahidi Fort. The entrance has some beautiful old maps of the emirates and Dubai. The displays present reproduce memorable Arab houses, mosques, souks, date ranches, desert, and marine life.
Tour Jumeirah Mosque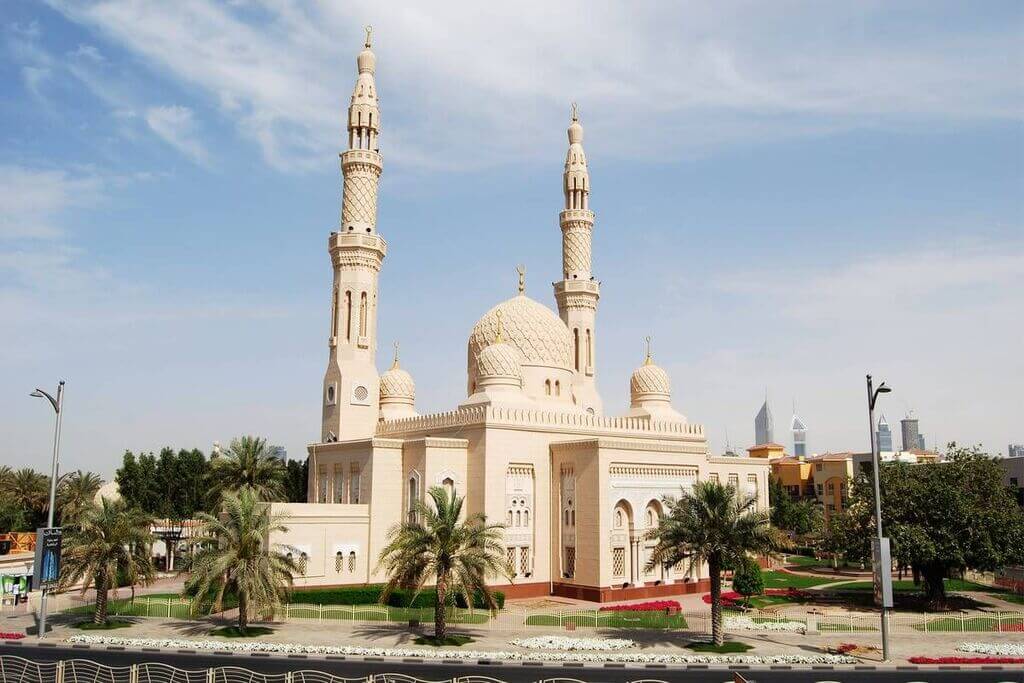 Source: pinimg.com
Jumeirah Mosque is said to be one of the most beautiful Mosques in Dubai. Its interior and historical background makes it a beautiful place to look at. It is particularly attractive in the evening when lit with floodlights; the site is too die for. On occasions like Jummah prayer and Eid days, a large congregation is held inside the Mosque.
Also Read: Top Things to do in Dubai in 2021
Desert Safari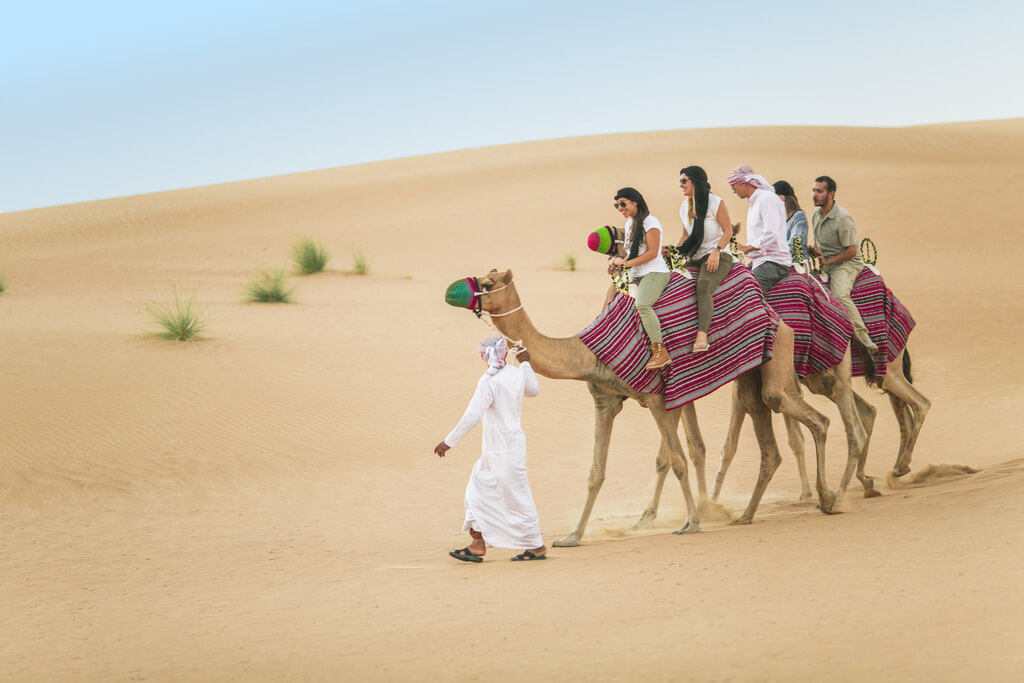 Source: unitedtravel.ae
The sand dunes, camel riding, desert camping, quad biking, and camel farms are a lot to enjoy in Dubai's desert. It is among the most desired activities for tourists, as it can be a short ride or whole night fun adventure.
Global Village
Global Village is a perfect example of the whole world being a single community and united together. The diversity of this place attracts tourists from all over the world. The concept of a Global village is to bring all parts of the world together by the internet and other electronic communication interconnections.
To conclude, we Dubai makes its tourists enjoy it to the fullest, even the reviews of the visitors have always been positive and happy. All the above-listed things are essential; apart from these, the basic requirements should also be looked into.
Don't forget to consult your doctor before traveling if you have a severe illness. Well, your choice of traveling must be appreciated. Dubai is eagerly waiting for your visit, get your bags ready for an amazing and unforgettable trip ever.