There's no doubt, Dubai's city of high-rises and shopping malls has significantly transformed itself from a desert land to a well-known tourist destination in the world. The tourists flock for sunshine, shopping, family fun, as well as sightseeing attractions.
The city of world records is home to Burj Khalifa, Burj Al Arab, Dubai Mall, Indoor theme parks, and ski, attracting millions of visitors all-round the globe. The city of gold is not just limited to glamour add-ons but it also highlights Dubai's culture and history.
Explore Dubai Marina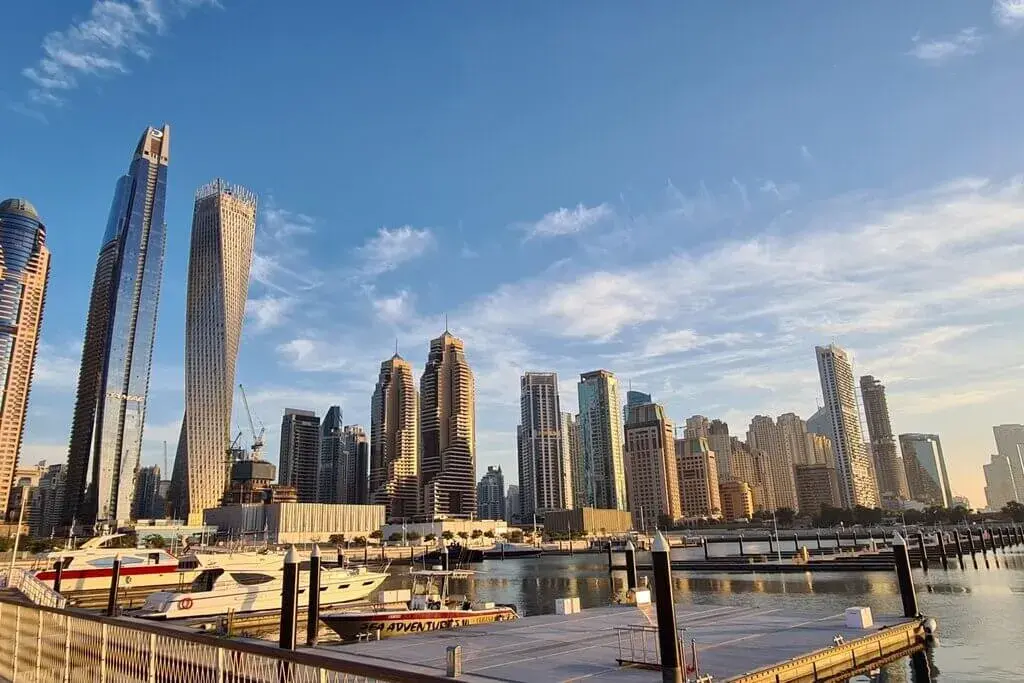 Source: propsearch.ae
It's fascinating to know that Dubai Marina, the city of Dubai is home to hundreds of amazing activities that you can't find anywhere else. The place is famous for its luxurious lifestyle, shopping malls, skyscrapers, and endless entertainment options. The artificial canal city is stretching along 3.2 km. Dubai Marina is the hub of yacht rental in Dubai, offering a unique experience for visitors.
Hiking Around Al Qudra Lakes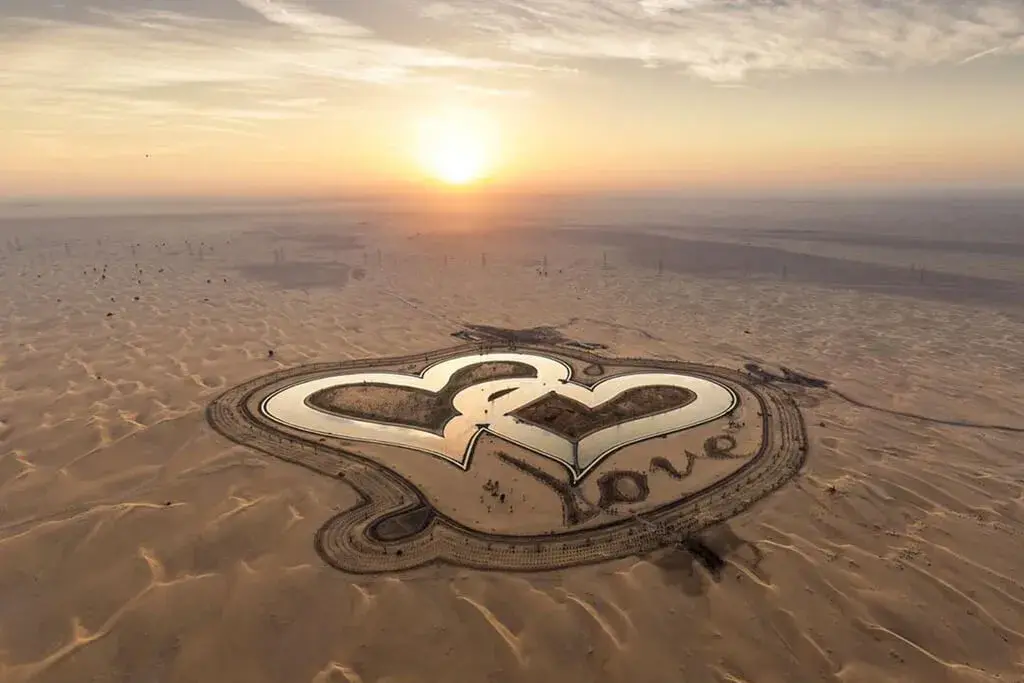 Source: timeoutdubai.com
If you want some picnic vibes away from the city's crowd, head towards Al Qudra lakes. this man-made desert oasis is just an hour's drive away from the city offering amazing opportunities for wildlife spotting. You can make a plan for hiking as well as walking around the lakes. However, a Limo rental in Dubai is probably the best way to get there. Camping around the lakes, especially in the winter months, make this a great spot for beginners in order to pitch a tent. Along with this, there's also the option to stay the night, be sure to bring food as there are no shops or restrooms.
A Different Perspective at the Dubai Frame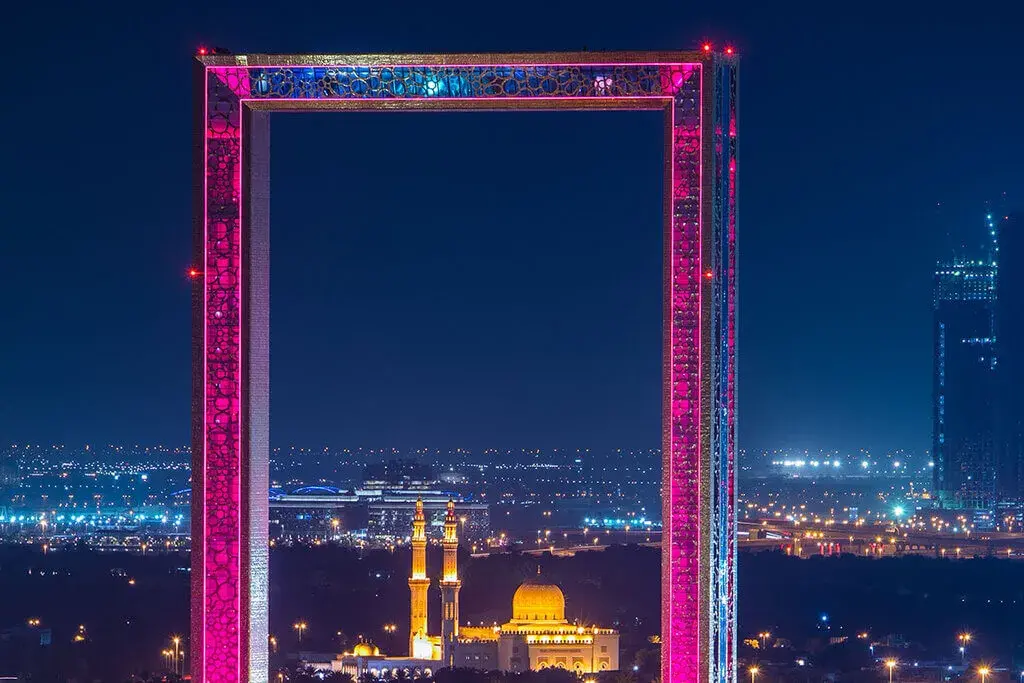 Source: dubai-experience.de
Another one of the best things to do in Dubai is to visit the Dubai Frame. It's fascinating to know that Dubai Frame is perfectly offering visitors stunning views of the new city on one side as well as the old city on the other side The gold and glass structure resembles a picture frame, making it one of the largest picture frames in the world. Furthermore, Dubai Frame also features panoramic glass elevators speeding you up to the glass walkway. If you want to enjoy the best views of both the old and new sides of the city, the Dubai frame is perfect.
Wander Around Dubai Mall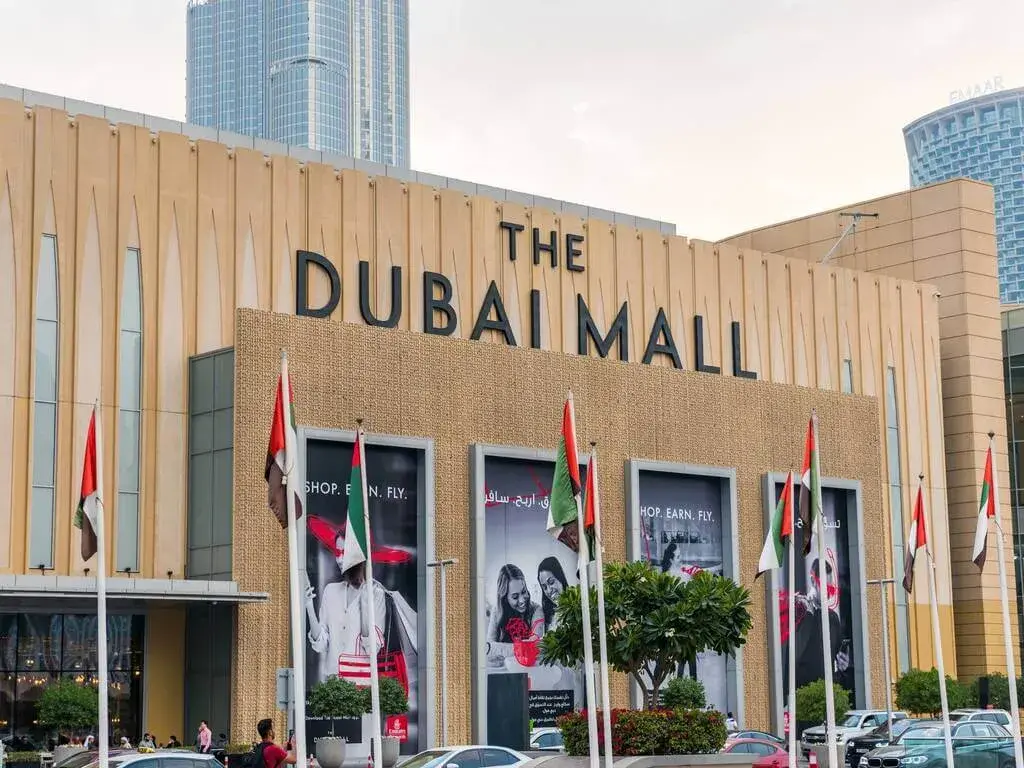 Source: businessoffashion.com
We all know that Dubai city is offering the best of pretty much everything, and shopping malls are no exception. Dubai mall is home to more than 1200 local and international retail outlets and 200 restaurants. Besides dining and shopping, the malls also include the largest aquarium and underwater zoon, ski resort, and ice rink. People also step out to cherish an outdoor space to Dubai fountain put on water shows daily. Furthermore, Dubai Mall offers an astonishing viewpoint to admire the tallest-manmade structure in the world.
Take the Monorail to Atlantis
Source: expedia.com
Ultra-luxurious Atlantis hotel is one of the famous tourist attractions in Dubai. The hotel is boasting jaw-dropping regal architecture, a stunning addition to the city's coastline. Atlantis Hotel offers a journey with 360° views of the coastline. There are multiple activities for kids and adults. No matter, whether you're staying here or not, endless fun is waiting for everyone. Walk along the waterfront pier, play with dolphins, grab an ice cream, and visit an amazing Atlantis Aquaventure and lost chambers aquarium within the hotel.
Catch a Show at the Dubai Opera House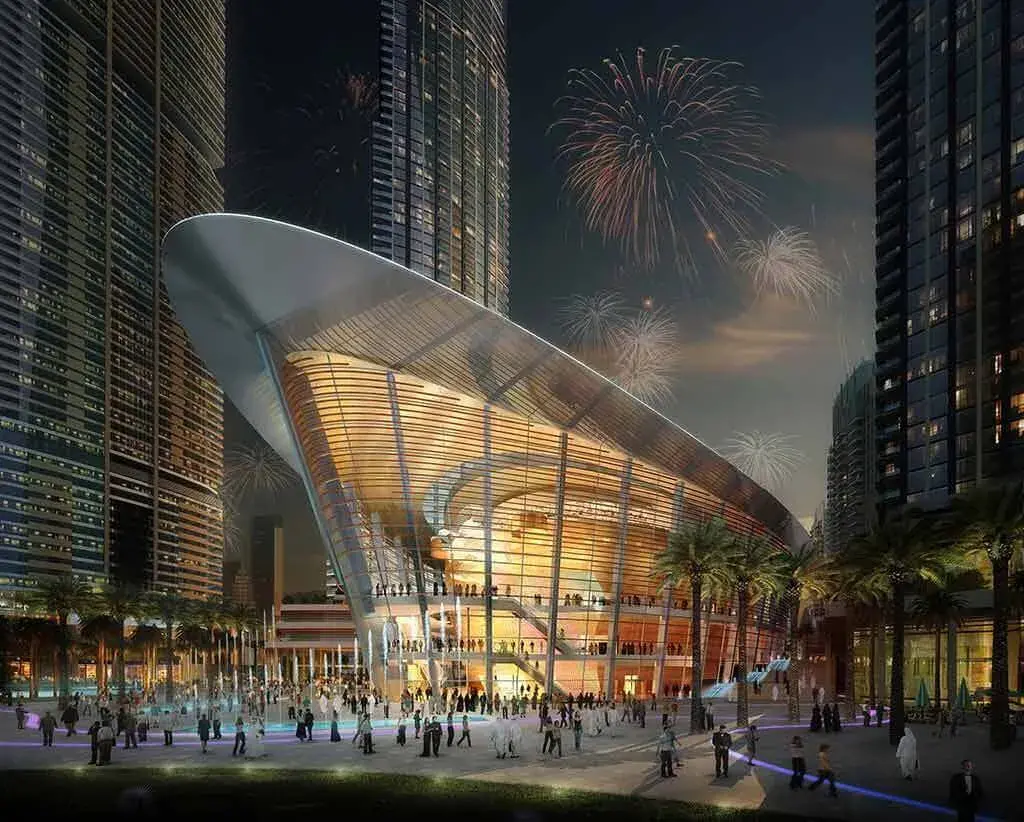 Source: raynatours.com
If you and your gathering are in the mood for a show, head towards Dubai opera. It's one of the best activities with friends as there's something for everyone. Along with various operas and non- operas productions such as comedy set, ballets, musicals, and play, Dubai opera is a fun place. There's also a rooftop bar with gorgeous views of the neighboring Dubai Fountain show and iconic Burj Khalifa.
Also Read: A Celebration of Passover Program 2023 in Dubai and Abu Dhabi
Have Dinner in the Sky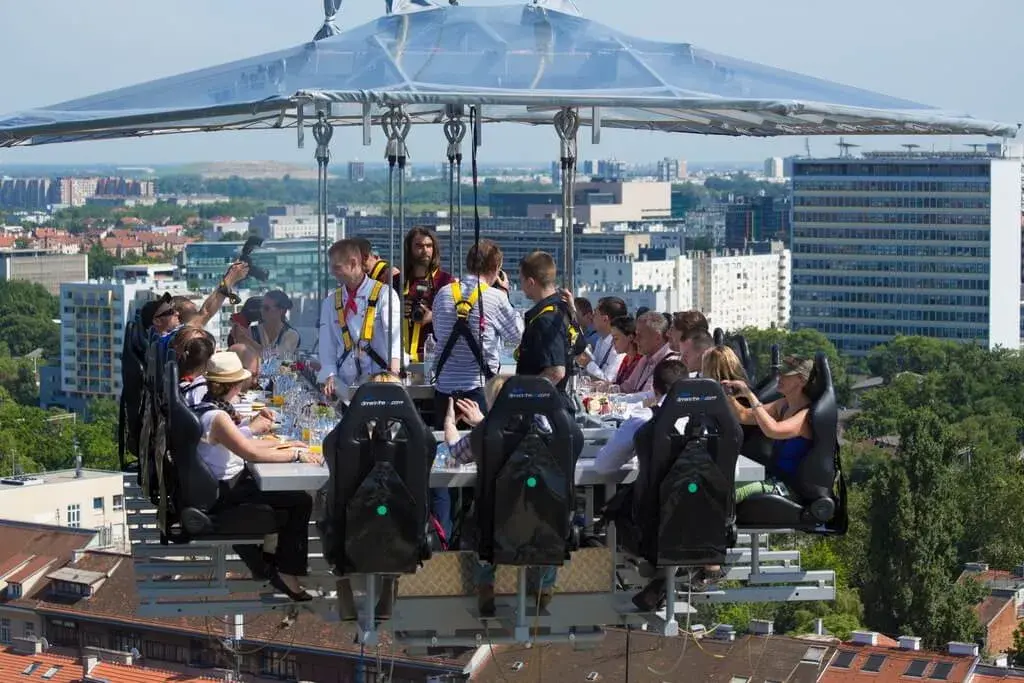 Source: timeout.com
Are you looking for a one-of-a-kind dining experience? if yes, just book your next reservation at dinner in the sky. It's an open-air restaurant suspended 50 meters in the sky. A variety of packages are available by the floating table. You can enjoy from brunch to a scrumptious three-course dinner as per your choice.
Never Miss to Explore the History of Old Dubai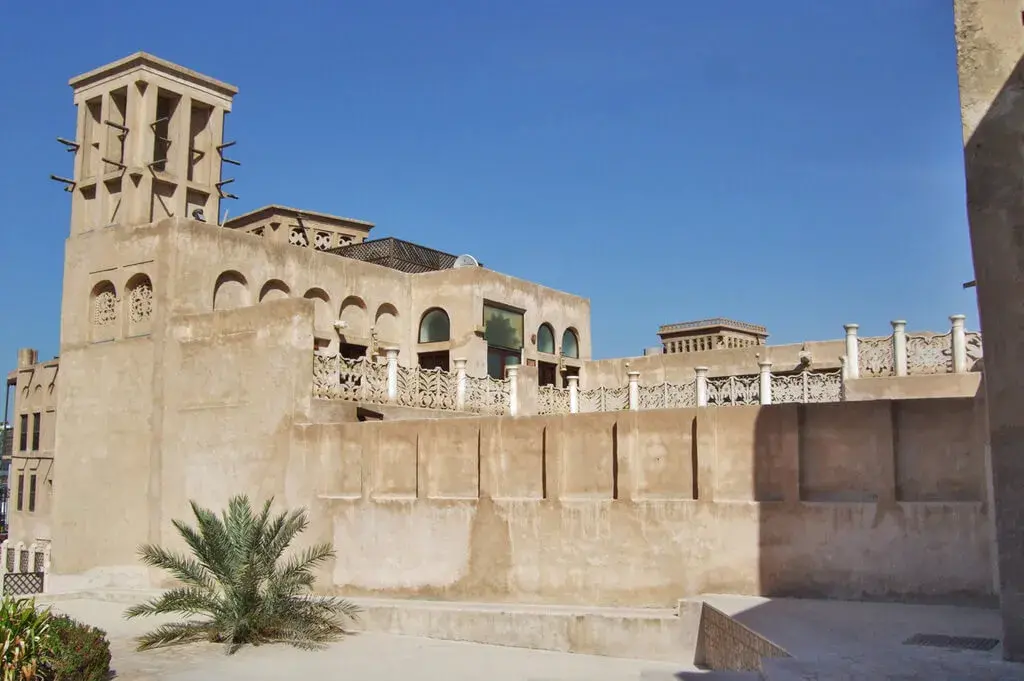 Source: squarespace-cdn.com
Bur Dubai or Old Dubai, offers a glimpse of the ancient Arabic culture representing the city before its explosion into a modern metropolis. It's glad to know that the famous Gold Souk is here with mesmerizing displays of jewelry and well-priced gold. Historic Al Fahidi neighborhood has the Dubai Museum to have a sense of traditional residential life in the old village. Moreover, old Dubai is also home to a diverse community of ex-pats. Whenever you're in the mood to visit the unique and older side of the city. Be sure to head towards the spice souk, and Arabic teahouse.
A Traditional Boat Ride Along Dubai Creek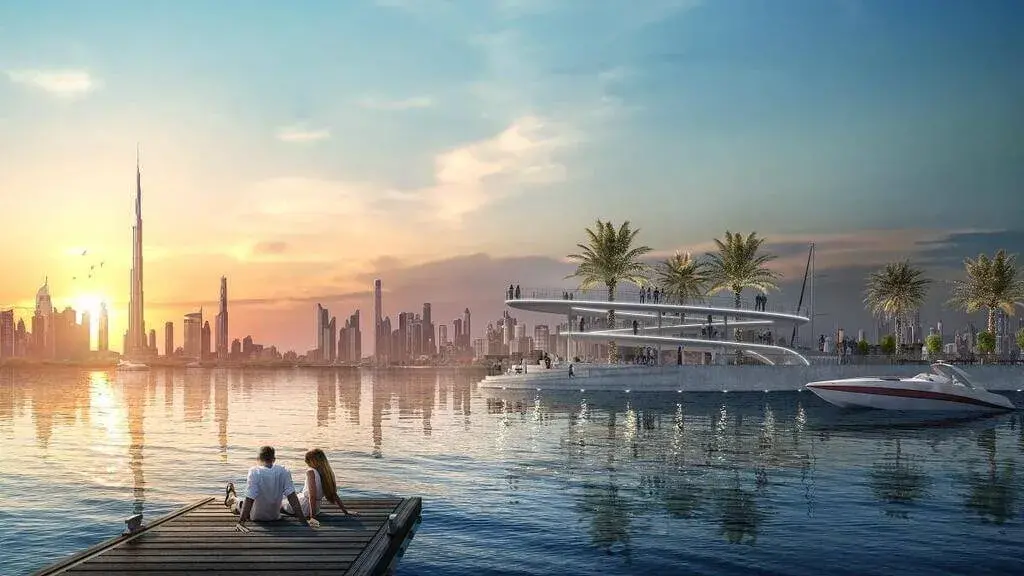 Source: khaleejtimes.com
Dubai city has a rich history of developing along the natural saltwater, also known as Dubai Creek. originally settled by pearl, divers, and fishermen, Dubai creek has an extensive history as a major trading port. Wooden boats, Abra were used for transportation purposes, locals still use these boats. Tourists ride along the creek on Abra separating new and old cities. However, if you are traveling on a budget in Dubai, must add this experience to your list