Being surrounded by topnotch restaurants, ultramodern luxury hotels, and lofty apartments in the United Arab Emirates can make one feel like living the high life is second nature. But there's more to the country than an indoor luxury. It's also home to plenty of must-try outdoor activities in dubai to try out.
Whether you're visiting for a weekend or residing in any of the modern cities of the UAE, you should consider trying out other things beyond the usual sunbathing and Friday brunches. Don't let these outdoor adventures go to waste. From conservative activities to extreme challenges, the country has something for everyone, be it on the air, on land, or around the coast. Not sure what to include in your itinerary on your UAE trip? Here are eight of the best outdoor activities you can try in and around Dubai:
Aerial Tours
Kick-start your journey into an exciting new perspective of the UAE aboard a seaplane. Seaplane tours can give you an awesome bird's eye view of the country. In this 30-minute experience, you can soar high above the capital city of Abu Dhabi and various popular tourist sites.
Some of the best places you can visit while on a seaplane tour are: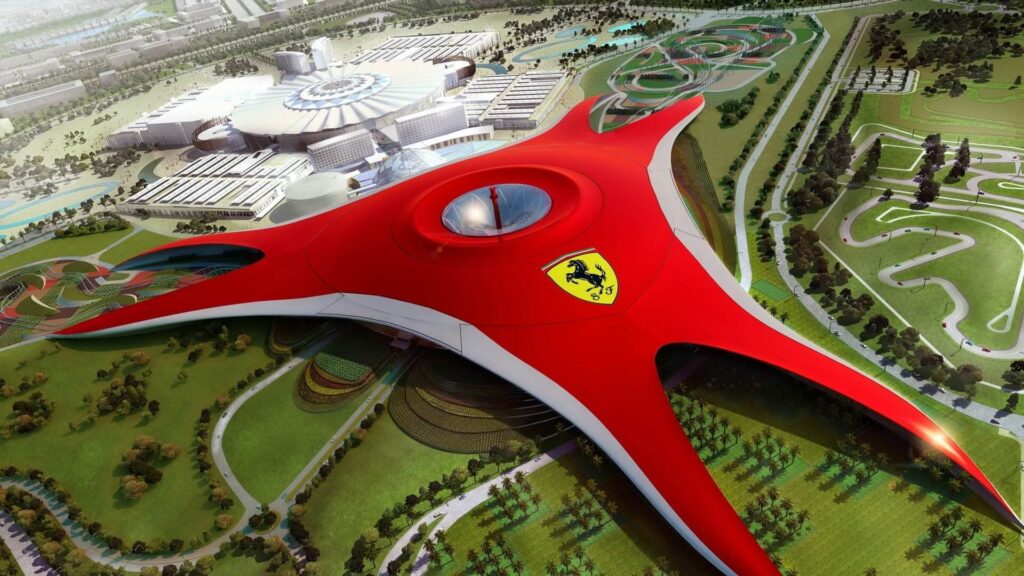 source: musement.com
If you're looking for a thrilling experience beyond riding a seaplane, then you should consider touring the pride of Yas Island in Abu Dhabi: Ferrari World. Get an adrenaline-pumping experience riding the Formula Rossa, the fastest racecar in the world that can speed up to 240 kilometers per hour.
Ras Al Khaimah and the Jebel Jais Zipline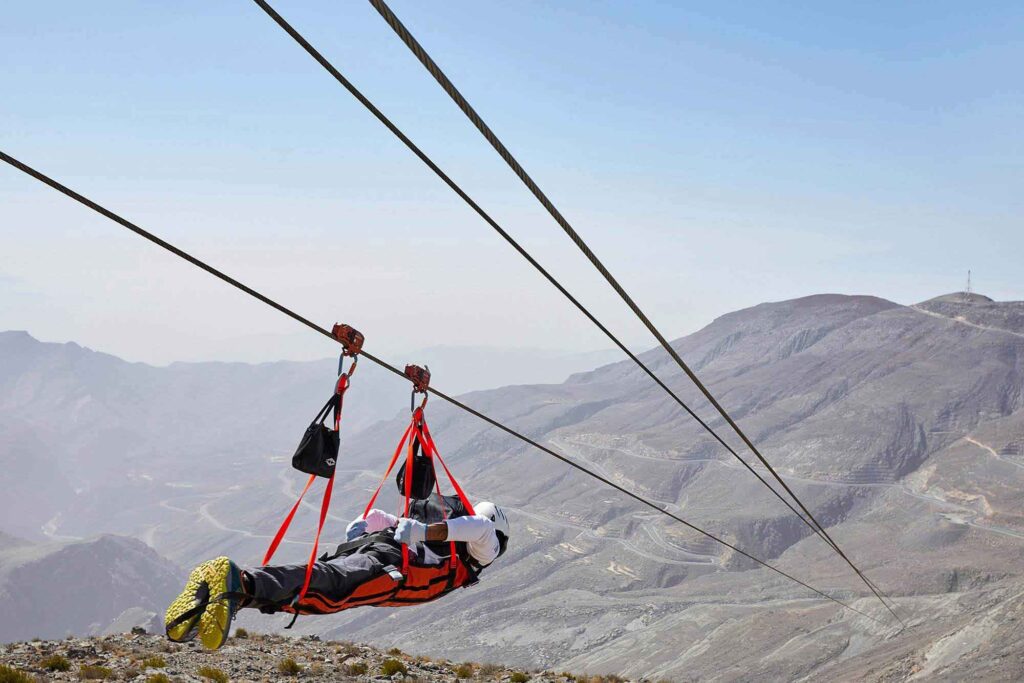 source: toroverdeuae.com
Wondering how you can enjoy Ras Al Khaimah more? Try visiting it via seaplane. Not only can you behold the beauty of the Emirate from a whole new perspective, but you can also enjoy other thrilling activities when in the area.
Topping the list of best outdoor activities every visitor should try in UAE's northernmost Emirate is the Jebel Jais zipline. After taking off from the iconic Dubai Creek Golf and Yacht Club, you can take a seaplane above Dubai and make your way to the Ras Al Khaimah coast. From there, you can enjoy the world's longest zipline, and zip through a whopping 2.83 kilometers!
Lucky for you, seaplane tour packages already include this exciting experience in their best adventure bundles. All you need to do is book a tour, and you're good to go.
Desert Safari and Other Land-Based Adventures
The desert safari is another adventure you shouldn't miss when in the UAE. In Dubai, this is considered the best outdoor activity that will let you explore the pristine desert landscape to see how different life was before the ultramodern city was built and dive into the country's Bedouin heritage.
Of course, there are more exciting things you can do when in the Emirati desert, including:
source: headout.com
A desert safari is a great place for both casual tourists and adventure seekers. If you're more of a low-key adventurer, you can learn everything there is to learn about the old UAE in Sharjah's Mleiha Archaeological Centre.
After this, you can proceed to more adventurous parts of the tour that can last between one to two hours. One activity you can try is dune bashing over the sandy desert. Arguably much more exciting than your average rollercoaster ride, dune buggy rides allow you to explore the enchanting desert landscapes, including the popular camel-shaped and fossil rock formations.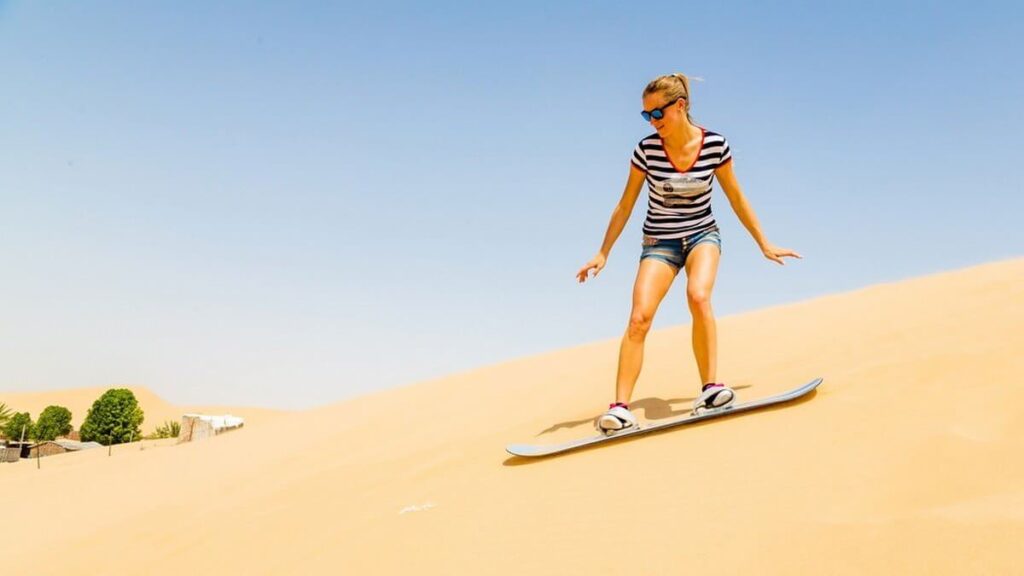 source: www.wonderslist.com
If you have a taste for thrill and excitement like skating legend Tony Hawk, then you'd want to try sandboarding in the UAE desert. This extreme sport akin to snowboarding involves riding sand dunes while strapped or standing on aboard.
If your skills are a bit more advanced than the average boarding enthusiast, you can also try pulling off some Instagram-worthy tricks. Even if you end up on your backside, the thrill of the ride will surely make you feel more alive.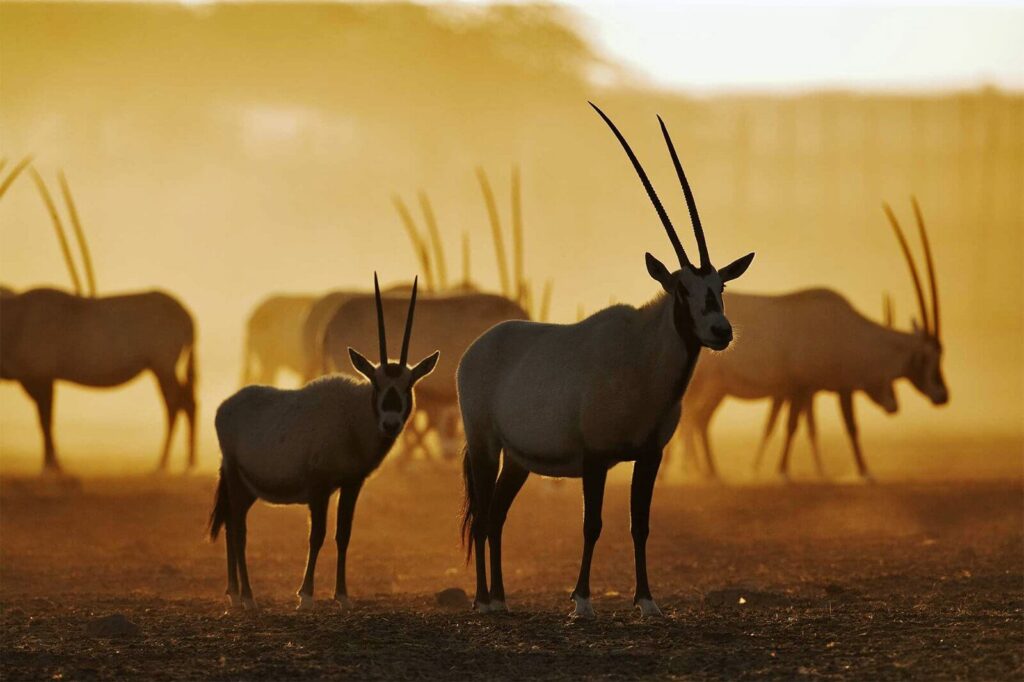 source: oddviser.com
Aside from getting the chance to meet a camel and ride on its back, there's so much more desert wildlife you can encounter when visiting the UAE.
Try heading to Sir Bani Yas Island. Considered as the country's foremost wildlife wonder, it houses many species of animals ranging from giraffes, hyenas, oryx, gazelles, and even cheetahs.
Also Read: 10 Mesmerizing Destinations Of Dubai To Visit For A Majestic Experience
Hatta heritage site camping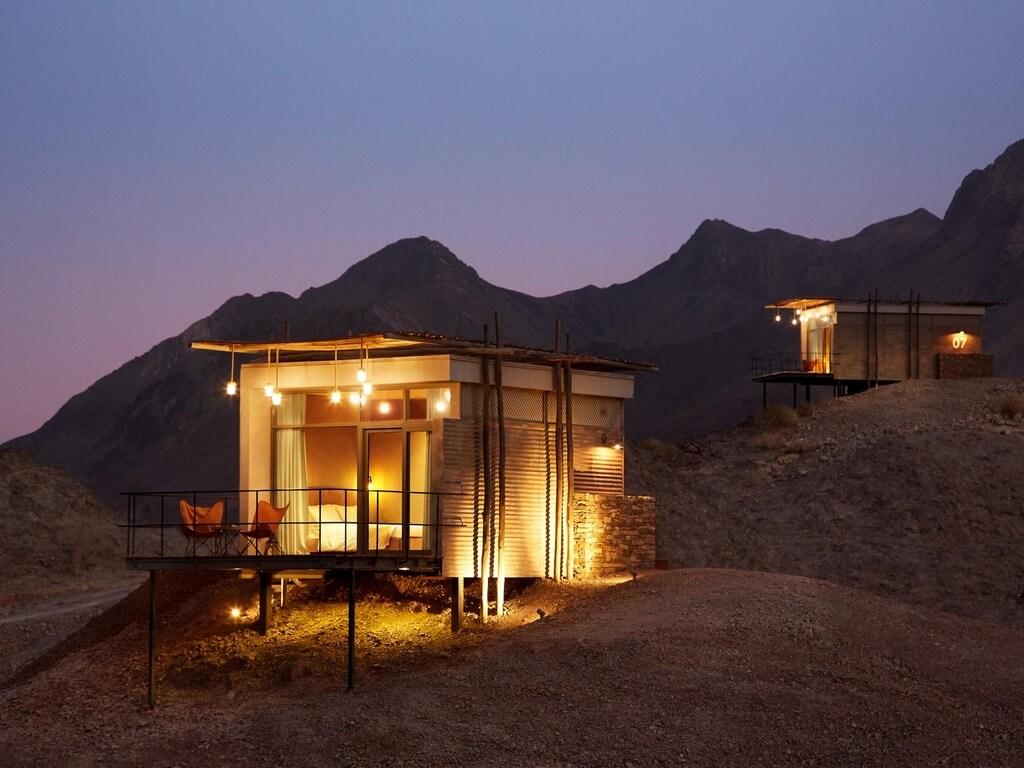 source: thenational.ae
Hatta is an exclave in Dubai located along the Hajar Mountains. Restored as a heritage site, this centuries-old village is not only a good place for sightseeing; it is also a popular site for camping.
After hiking the nine-kilometer-long open trail along the Hatta Mountains, you can set up camp near the Hatta Mountain Bike Trail. When in the area, you'll find dozens of small farms, three dams, and a relaxing, serene landscape you won't find elsewhere.
Just make sure you pick the appropriate trail based on your hiking experience and preference. Aside from the mountain trail, you can also head to the campsite via the three-kilometer option. That gets you to the same destination with less effort and time exposed to the warm desert sun.
Sea-Based Adventures
Although the UAE is composed mostly of sandy deserts. The sea remains an integral part of the lives of the people who live there. In fact, in the olden times, settlers in Dubai and other developed cities in the country thrived on fishing and diving for pearls.
Of course, plenty of changes have occurred since then. Today, you can enjoy plenty of sea-based adventures in the UAE, including:
Paddle boarding at Palm Jumeirah
source: seayou.ae
If you're a fan of fitness and water sports. The paddle boarding at Palm Jumeirah may be the best UAE adventure for you. Popular among locals and tourists alike, stand-up paddleboarding offers loads of fun for both newbies and expert boarders alike.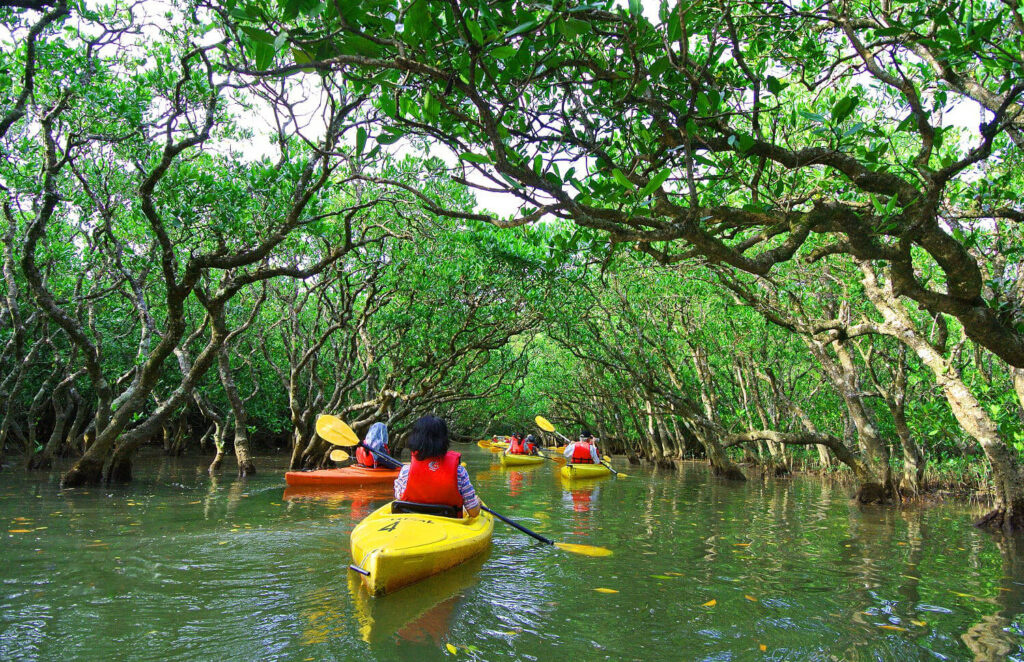 source: pinterest.com
Aside from riding boards standing up, treading the UAE waters aboard a paddle-powered kayak also makes for a great UAE outdoor adventure. Enjoy the exercise while taking in the beauty of the mangroves along the coast of Abu Dhabi. Get lost in the majestic gifts Mother Nature has to offer.
Take in the Great Outdoors
Abu Dhabi, Dubai, and all the other Emirates of the UAE are now adorned with ultramodern architecture. It inspires innovation every day, but that doesn't mean they have nothing to offer when it comes to outdoor adventures.
Consider all the activities listed in this article on your next trip to the country and enjoy the UAE to the fullest.