Do you like to visit spooky and scary places? If yes, you'll love Salem! Located in Essex County, Massachusetts, Salem is a historic city. This place came into the limelight when this town was overtaken by mysterious people who are claimed to do suspicious witchcraft. Here, you'll know what are the things to do in Salem Ma.
Europeans settled this place in 1626 along with the English colonists. In early American history, people thought that Salem had the potential to become one of the most significant seaports in the US.
That was back in history, but today Salem has become one of the popular residential and tourist areas. Many attractions and places attract so many tourists every year, such as the House of Seven Gables, Salem Willows Park, Salem State University, Pioneer Village, and many more. Besides this, many historic residential neighborhoods in the Federal Street District and the Charter Street Historic District are also popular spots in the city. These sights not only attract people from the entire country but tourists from all over the world.
So if you have some free time, you should plan to visit Salem. Don't know much about this place? Don't know where to go in Salem, Massachusetts? Keep on reading this post.
Today in this blog, we've gathered up some of the best tourist attractions in Salem, Massachusetts. So whether you're planning a trip to Salem or you're still planning, this guide will help you to get more adventures for less money!
So follow this itinerary guide, create a fun and adventurous bucket list, and enjoy your entire vacation trip with joy, excitement, and fun!! Let's begin.
What to Do in Salem, Massachusetts?
So basically, there are two sides of Salem that draw tourist's attention:
The historical and cultural places of Salem

The haunted, witchy, and spooky attractions of Salem.
You can visit this historic city any time of the year, but if you want to see scary and spooky stuff, you should go a month before or during Halloween as it has become one of the world's spookiest cities.
Below is the list of best things to do in Salem, Massachusetts. We've included both sides and spots on the list so that you can enjoy both worlds even if you aren't going during Halloween.
So let's see some of the best things to do in Salem MA:
1. Salem Witch Museum
Source: cntraveler.com
Want to know more about the Witch Trials of 1692? You should visit the Salem Witch Museum.
This space is dedicated to the popular dark period of time in Salem's history. Here various stages are set to perform the haunting story of the accused. These acts, plays, or series of life-size stage sets will give the exact feel and story that happened back in 1962. You can see how people didn't support each other and how neighbors turned against neighbors, and the entire evolution of the word "witch."
This way, you can get a complete overview of the evolving perception of witches throughout Salem's history. The entire exhibit comprises 13 life-sized stage sets, which show the entire story with figures, lights, and moving narration. From the history of witches and witchcraft trials to witchcraft and witch-hunting practices, you'll get to know about so many things.
So if you're into things like that, you can go to this museum and enjoy the historical and dramatic narration. So when to visit this place? The best thing about this museum is that it is open all year round, and there are also many group tours available.
2. House of the Seven Gables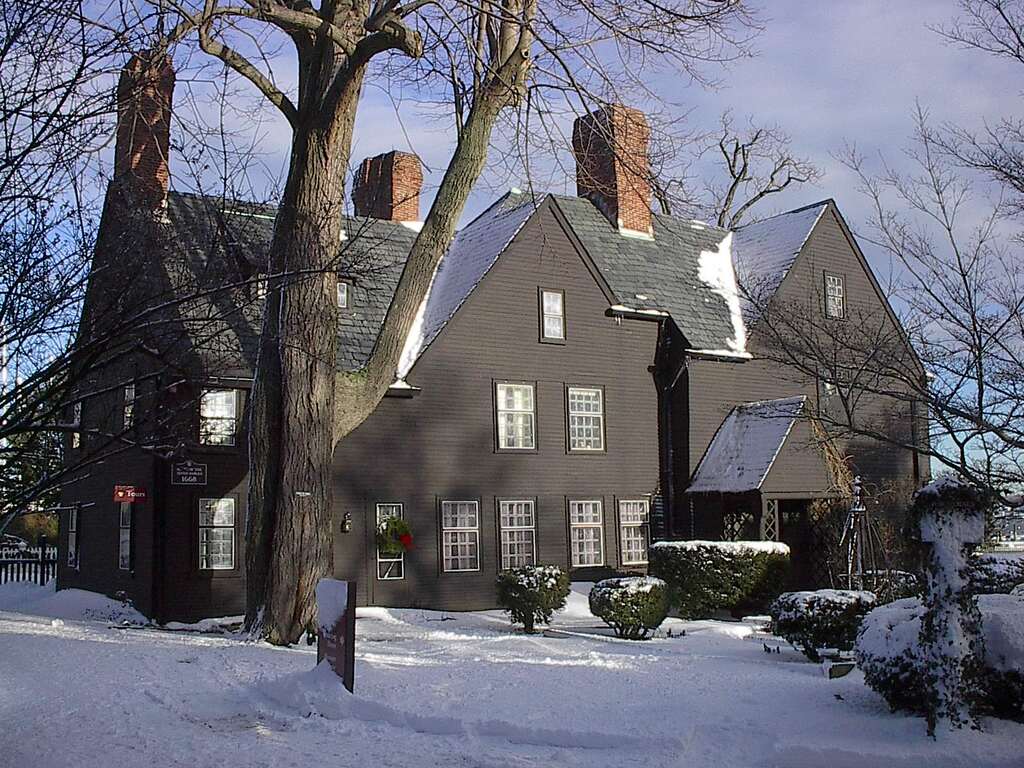 Source: blogspot.com
After reading the name, you might be thinking that this is a regular building with a unique name, but that's not true! This structure was the inspiration for the 1851 novel 'House of the Seven Gables' by American author Nathaniel Hawthorne.
Built in 1668, the House of the Seven Gables is one of the oldest and largest wooden mansions still standing. That's why this is one of America's most popular buildings even today! Also known as the Turner-Ingersoll mansion, this structure in Salem, Massachusetts, stands as a bastion of New England history.
Captain John Turner built the older parts of the house. He was a trader and merchant. The structure begins with two rooms, and later, he extends the house by including more rooms and extensions. Later it was remodeled numerous times, and in 1910 it was declared a museum. So, if you want to explore 300 years of Salem's history, you should take this interactive and educational tour.
3. The McIntire Historic District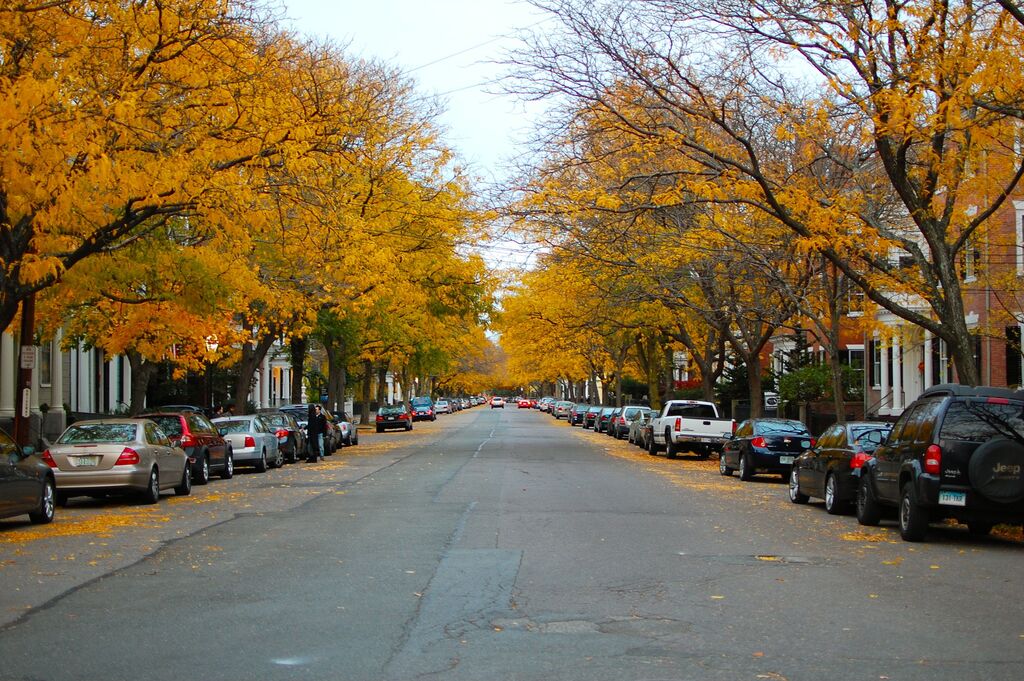 Source: wikimedia.org
Do you love to explore historic buildings?
If yes, be sure to check out the McIntire Historic District. This beautiful neighborhood in Salem has more than 300 historic structures. You'll feel that this place comes right out of a period film or textbook.
Take a breathtaking walking tour of this area and explore many buildings by Samuel McIntire. He was a famous architect who built structures in the late 18th and early 19th centuries. Even he lived at 31 Summer St, and the entire route is marked by wheat on posts and sidewalks.
However, few homes aren't open to the public as they are still privately owned. You can explore other homes and structures and get to learn about the past in a completely different way.
The site includes Phillips House (a historical museum), Hamilton Hall, The Pickering House, and the Ropes Mansion and Garden, which is a part of the Peabody Essex Museum.
Here's a fun thing: this garden is a wonderful spot to take those Instagram-worthy pics!
4. Salem Witch Village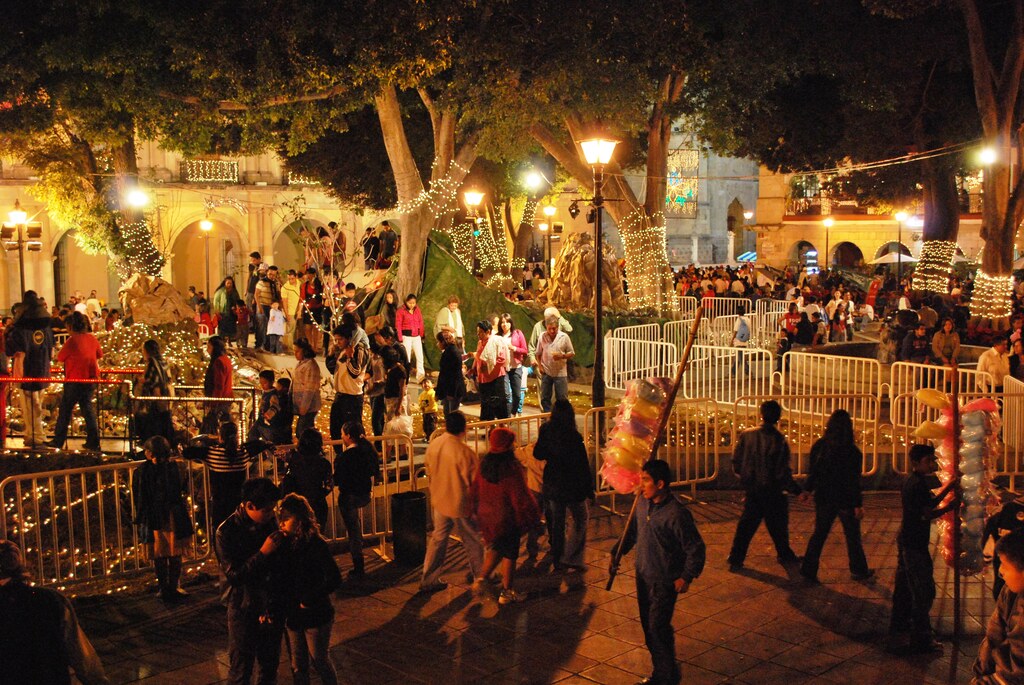 Source: wikimedia.org
You may have heard a lot of myths about witches, but do you want to see real witchcraft stories? If yes, visit the Salem witch village and experience the real witch stuff that you have read in storybooks.
This village has many museums, haunted houses, and other witch-themed attractions. This is also a perfect spot for children as they can learn and entertain through these things. They'll get to know the real things and will be able to separate the facts from the myths while learning the history.
This walking tour will be so much fun and entertaining for you as it is guided by a real-life practicing witch. I know it's hard to believe, but it's true! You can expect to have ghoulish things, spooky shenanigans, and some more frightful and fun things. The Salem Witch Village also has an indoor maze and eclectic gift shop.
5. Old Burying Point Cemetery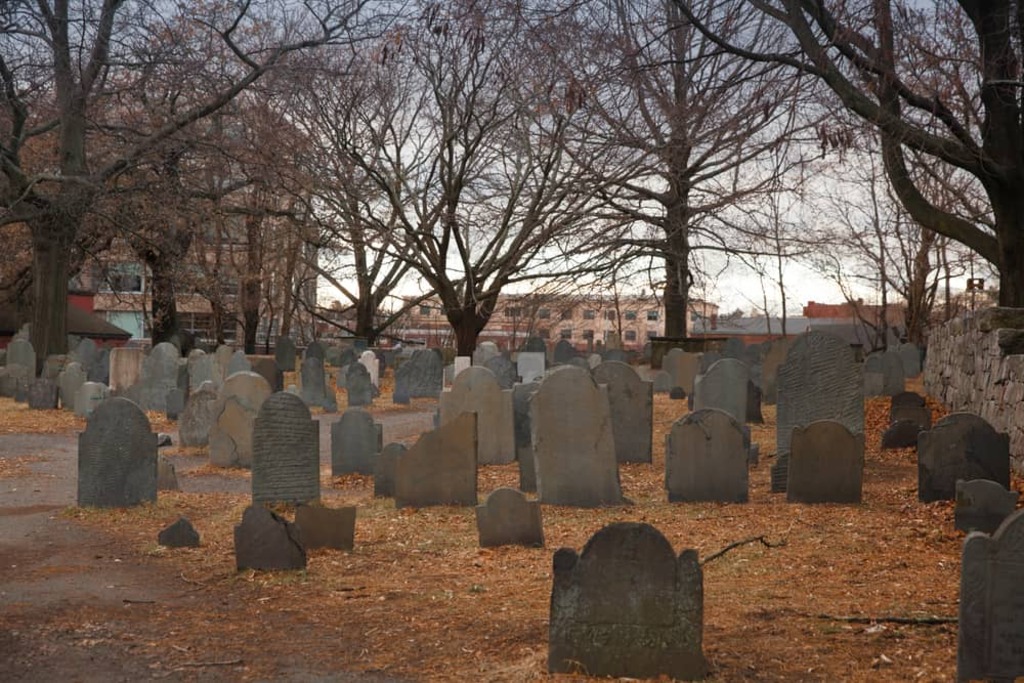 Source: newenglandwithlove.com
Also known as Charter Street Cemetery, the Old Burying Point of Salem is something that will instantly remind you of the dark time in history during the infamous 1692 Witch Trials. Dated back to 1637, this is the oldest cemetery not only in the city but in the United States.
Some of the famous Salem residents buried here are John Hathorne and Bartholomew Gedney. Both were the Salem witch trial judges. You can read interesting inscriptions like poems and prayers on the old graves.
There are high chances that you may encounter spirits of these two judges or other spirits while walking around this cemetery. That's the reason this site is a favorite spot for ghost-hunters worldwide.
So if you're interested to learn about the colonial-era history and burial practices, this place is a must-visit.
6. Salem Wax Museum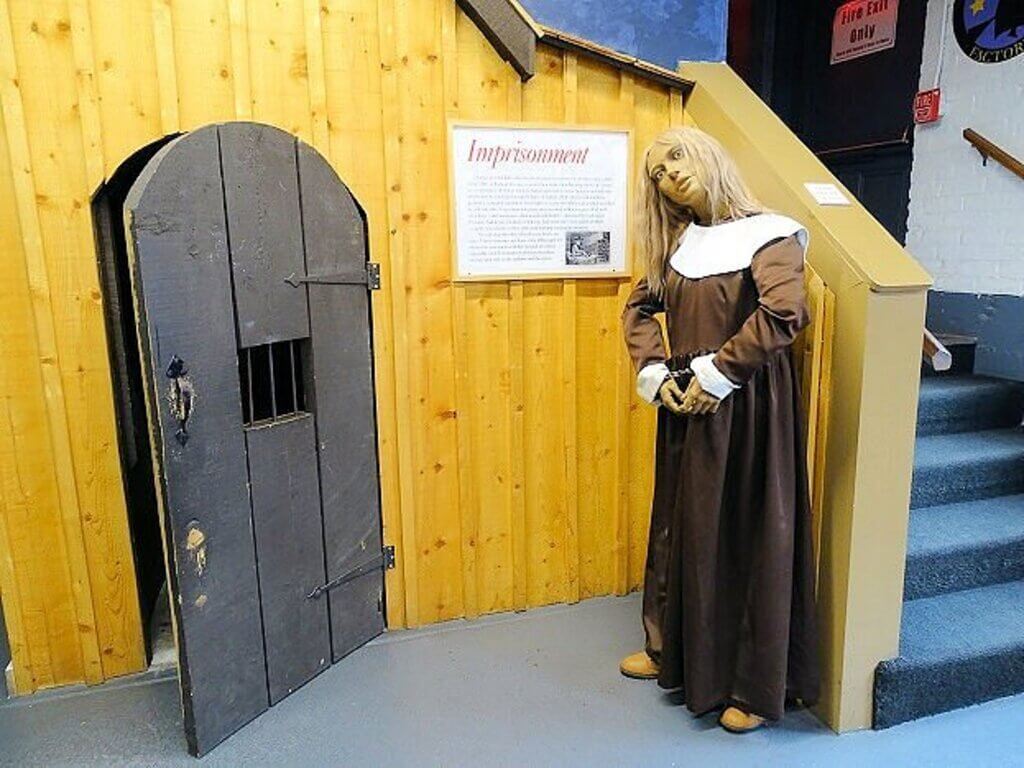 Source: tripadvisor.com
When you get enough scared and bored in the cemetery and historic district, you can go to the Salem Wax Museum. This place will give you a tour of history in a fun and spooky way.
The Salem Museum features 50 lifelike wax figures, which are made in London, depicting pivotal figures and various scenes from the history of this coastal city. There are also some of the most notable figures, such as Colonel John Hawthorne and the author Nathanial Hawthorne, Tituba. She is the accused "witch" who was responsible for the 1692 hysteria.
The entire museum has a theme of the Salem Witch Hunt and Salem Witch Trials of 1692 and the New England piracy of the 18th century.
There is also a gift shop from which you can buy t-shirts, books, and various supplies from which you can cast your magic spells. These types of places are filled with so many events during the month of Halloween. Put this on the list of things to do in Salem MA in October.
Also Read: Looking for Haunted Places in Ohio? Here Is a Guide for You
7. Essex Street Pedestrian Mall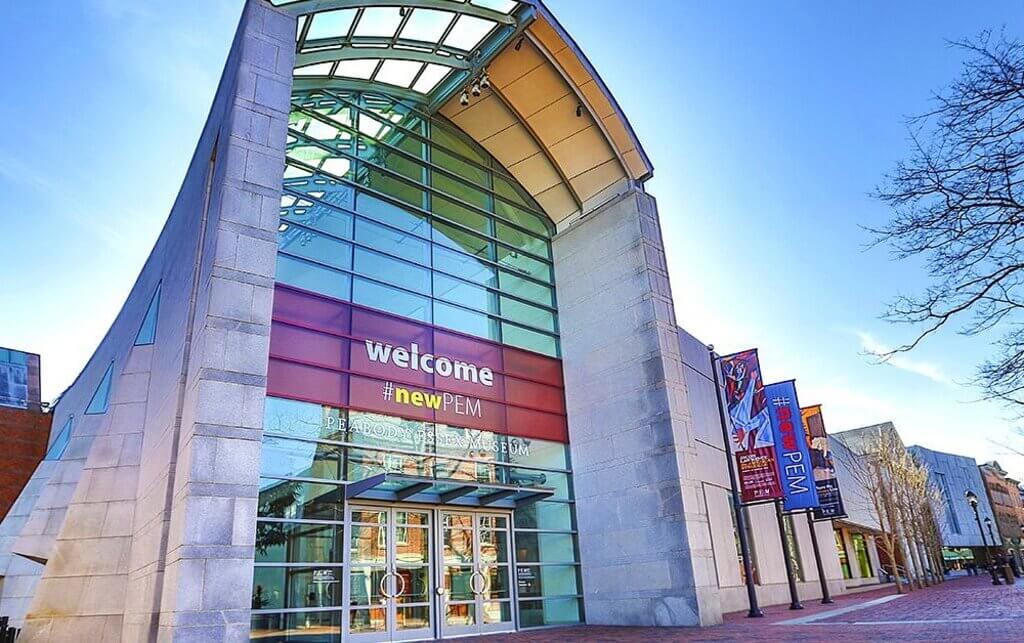 Source: tripadvisor.com
If you like to explore something outdoors, go shopping at Essex Street Pedestrian Mall. There you can find a bunch of cafes, shops, restaurants, and businesses, everything in one long street.
This is such a perfect spot for people who want to try some fun thing most interestingly. From shopping for various things from shops to grabbing a bite of the local street food and even getting psychic readings to know your future, there are so many things that you can do on this street. So whether your kids want a broomstick, cauldron, or spell-book, you can find any stuff related to witchcraft and magic here.
Here you can enjoy so many things like street performers that you can't see in a regular mall. You can also visit major institutions like the Peabody Museum. You can just wander around the street, shop, eat delicious food all day, and enjoy the Salem Massachusetts Halloween party.
To Wrap It All Up…
So these are some of the things to do in Salem, Massachusetts. I hope this travel guide has helped you to prepare your bucket list. Salem is a place where you can enjoy both indoor and outdoor activities in a budget-friendly way.
From eating mouth delicious street food to shopping for all sorts of magical stuff, there are so many things to explore and do in Salem. So, plan a trip to Salem, and don't forget to visit all of the above places.
To know more about travel guides and tips, you can browse Travelila.