Simple Guidance For You In Things To Do In Pismo Beach CA
Pismo Beach, a beachfront town that combines natural beauty with surfing flair, is well worth a visit. There are many fun things to do in Pismo Beach CA, to make you busy for several days. There are several kid-friendly attractions nearby, such as Dinosaur Caves Park and the Pismo Beach Monarch Butterfly Grove, making it an ideal place for vacationing families.
Fun Things To Do In Pismo Beach
ATV rides across beach dunes, surfing the legendary California waves, and exploring cliffside coves will appeal to adrenaline addicts. Pismo Beach, of course, is an oenophile's dream, with many vineyards and wineries nearby. The below list includes the best things to do in Pismo Beach, CA throughout the year.
Butterfly Grove of the Monarch
Source: boltdns.net
Source: boltdns.net
The Monarch Butterfly Grove, one of the Pismo Beach Activities, located on the north end of Pismo State Beach, is a must-see during the annual monarch butterfly migration. Hundreds of millions of monarch butterflies come to this natural shelter from the cold ocean winds between November and February.
The Monarch Butterfly Grove is a fun activity that the whole family can enjoy. It is an amazing natural cycle and exhibition of long-distance migration.
Avila Hot Springs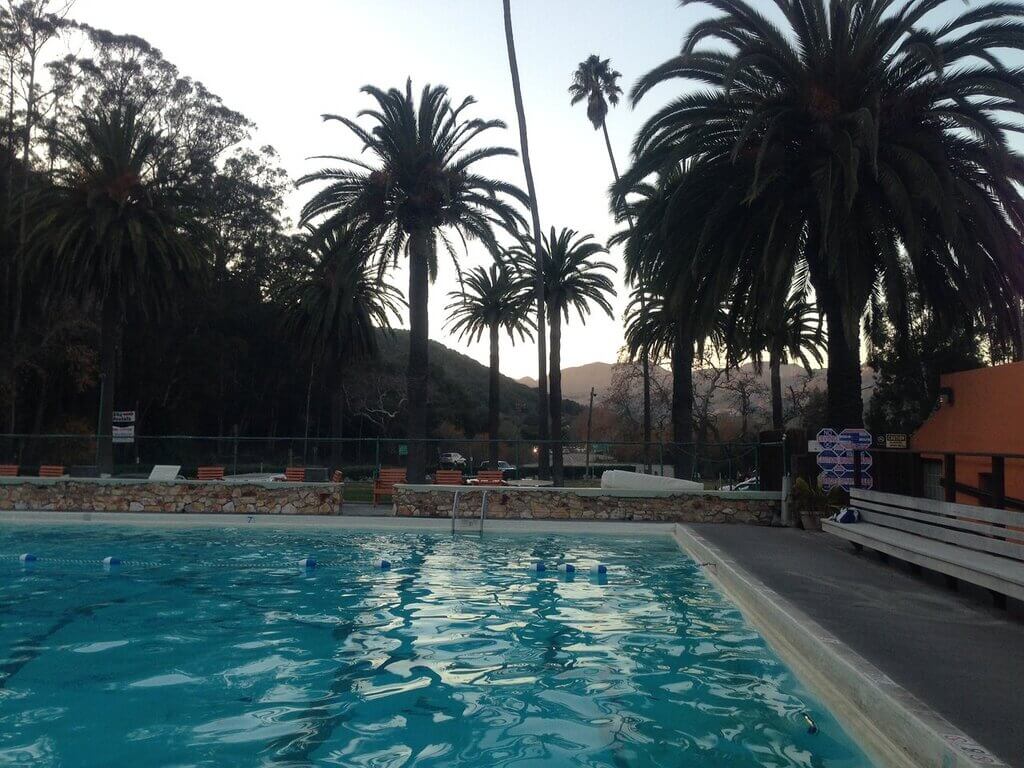 Source: tripadvisor.com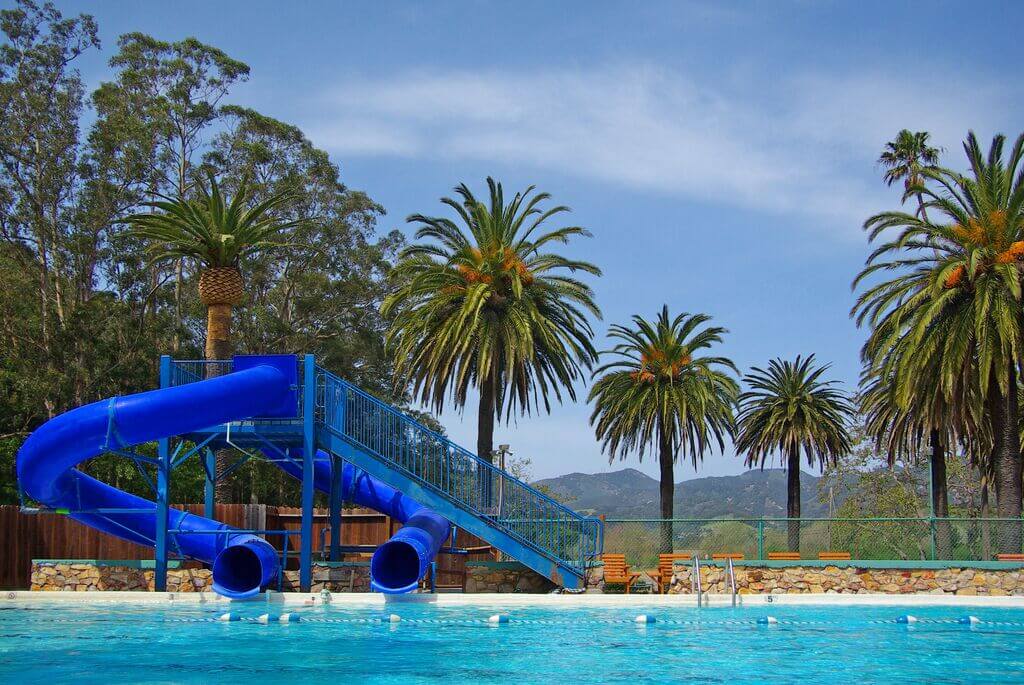 Source: pinimg.com
The approach to Avila Beach is one of the things to do in Pismo and is marked by natural hot springs, which are open to the public for day visits. Sink into the 104-degree water of Avila Hot Springs' soaking pool and let your cares fade away. The two-foot-deep soaking pool is heated by a mineral spring beneath the ground. Massages are available in the Avila Hot Springs complex.
You can dive into the public freshwater pool, which is popular with kids because of its slides and water toys. You can easily keep an eye on their children from a wide viewing terrace beside the pool during visiting Pismo beach attractions.
Pismo Beach Wine Tasting
Source: osteriarusticana.com
Source: highway1discoveryroute.com
Price Canyon Road, one of the places to visit in Pismo, which runs from downtown Pismo Beach for a few miles through the nearby Santa Lucia range to the pastoral Edna Valley, is a lovely drive. Edna Valley is an officially recognized American Viticulture Area notable for its Chardonnay, Pinot Noir, and Syrah.
Wine tasting venues range from tucked-away converted barns to spectacular contemporary constructions, but one thing they always have in common is a pleasant atmosphere.
The Center of Effort, Claiborne & Churchill Vintners, Tolosa Winery, Wolff Vineyards, Kynsi Winery, Sextant Winery, Edna Valley Vineyard, Saucelito Canyon Vineyard, and Chamisal Vineyards are among the region's standouts.
Paso Robles is about a 40-minute drive away if you wish to venture further into wine country. Paso Robles is recognized for its Zinfandel, Cabernet Sauvignon, and Rhône-style wines, which are all heritage varietals. Syrah, a large wine with low alcohol content, is famed in Paso Robles wine country.
It's a graceful wine that's complex yet approachable. Aside from Syrah and other red varieties, the region is currently producing some excellent white wines.
Pismo Beach is one of the top things to do in Pismo beach. The Avila and Arroyo Grande Valleys, as well as Paso Robles, are other adjacent wine-producing areas with tasting possibilities.
Tastes of the Valleys, a wine bar, and store with up to 700 wines by the glass; San Liege Wines, which showcases the talent of Curt Schalchlin and his wines made from Central Coast sourced fruit; and Vino Versato, which pours a selection of 35-40 wines by the glass while also serving as the taskbar.
Best Fun Things to Do in Pismo Beach, CA: Margo Dodd Park
Source: californiabeaches.com
Source: fineartamerica.com
Margo Dodd Park, located in the friendly Shell Beach neighborhood, is a beautiful thing to do in Pismo Beach for couples, to spend an afternoon in Pismo Beach. Surprisingly, the park is nothing more than a sliver of grass on a bluff. Despite this, the park still has a beautiful gazebo, two picnic tables, and a few chairs with a great view of the ocean.
When there are low tides and the waters are calm, the park is popular with bird watchers, photographers, and even snorkelers. Those who wish to visit the park can do so via the stairwells on Pier Avenue and Ocean Boulevard. Are there any extra points? Off the coast, the rock formations are stunning.
Ocean Park Eldwayen
Source: californiabeaches.com
A trip around Eldwayen Ocean Park is recommended for things to see in Pismo beach and for those looking for a picture-perfect beach with few tourists. Elway, roughly a 15-minute drive from Pismo Pier, is a primarily residential neighborhood with a 1.5-mile walking track along the Pacific Ocean.
During the migration season, several visitors claim to have seen whales from Eldwayen, so make careful to use the park's telescopes on your walk. If you're exhausted or just want to relax by the sea, there are plenty of unique things to do on Pismo beach.
At Pismo Pier, Delight in the Breathtaking Views
Source: rrmdesign.com
Source: atgeofe.com
On Pismo Beach, there is a wooden pier called Pismo Pier. The pier is quite long and has an unusual design, with multiple half diamond-shaped projectors on either side.
On the pier, you can go fishing, surfing, or flying a kite. On the central coast, the pier is one of the most popular surfing spots. It's also an excellent vantage point, with spectacular views of the ocean and the beach. It is lit at night, so you can enjoy the peaceful ambiance of the pier while gazing out at the stars.
The greatest method to experience the pier's beauty is to simply walk around it for a few minutes to admire the pier's and the ocean's splendor. Don't forget to stop by the Pismo Pier to see stuff to do on Pismo beach.
Hearst Castle
Source: foundationathearstcastle.com
Source: tripcdn.com
Consider traveling an hour north from Pismo Beach to Hearst Castle for a memorable day excursion. This palace is one of the best things to do on Pismo beach with family. Few glittering ponds and beautiful hallways were built at the request of famed media mogul William Randolph Hearst, who was inspired by European design. The elaborate home's construction began in 1919 and lasted until 1947, costing millions of dollars.
Hearst, an enthusiastic art collector, also filled the rooms with paintings, fabrics, sculptures, and other works worth millions of dollars. Hearst hosted prominent personalities from throughout the world at the castle during his life, including Winston Churchill, Calvin Coolidge, and Charlie Chaplin.
Visitors can take a tour of the huge estate to see for themselves the beauty. Casa Grande is the main house, and three guest houses surround it. Most tour options only visit one or two of these homes; so you'll have to pick your tour type based on your interests.
There's a large rooms tour, an upstairs suites tour, and a cottages and kitchen tour, for example, in Casa Grande. A popular tour dedicated to Julia Morgan, the castle's architect, is also available. Additional tour alternatives, as well as personalized trips, are available for persons with accessibility issues.
Pismo State Beach
Source: visitcalifornia.com
Source: seacrestpismo.com
Pismo State Beach, which stretches for miles along the coastline south of downtown, offers a wide range of coastal activities. Surfing, swimming, sunbathing, and all the other traditional beach activities are available, as well as more unusual activities. Pismo State Beach is the only beach in California where off-road and personal cars are permitted to drive onto the beach.
Trucks, four-wheelers, and other motorized vehicles are allowed to explore the rich beach, which includes several gigantic and moving sand dunes, at the Oceano Dunes State Vehicular Recreation Area (SVRA). At Pismo State Beach, there are two campgrounds for tents and RVs, with motorsports aficionados frequently filling the Oceano Campground to the south.
The North Beach Campground, which is closer to downtown, has quieter settings and is near to the park's Monarch Butterfly Grove.
Rentals of Sun Buggy Fun
Source: askforadventure.com
Source: nobackhome.com
Located south of Pismo Coastline is the Oceano Dunes State Vehicular Recreation Area, which has miles of beach and interior sand dunes suitable for off-road vehicles. This place attracts millions of tourists each year as the only spot in California where visitors can lawfully drive on the beach.
Sun Buggy Fun Rentals offers one- and multi-seat dune buggies, as well as other ATVs, for your sand adventure. Equipment such as goggles and a helmet are included in the rental price.
Attend the Clam Festival on Pismo Beach
Source: pcmac.org
Source: sanluisobispo.com
Pismo Beach hosts the Pismo Beach Clam Festival, which features live music, wines, beers, a clam chowder eating contest, food trucks, and more.
The festival lasts three and takes place in mid-October. Eat the world-famous clams and take part in the Californian festivities, which include cuisine and entertainment.
Also Read: 6 Best Beaches In Sicily You Will Love Spending Time In
SVRA Oceano Dunes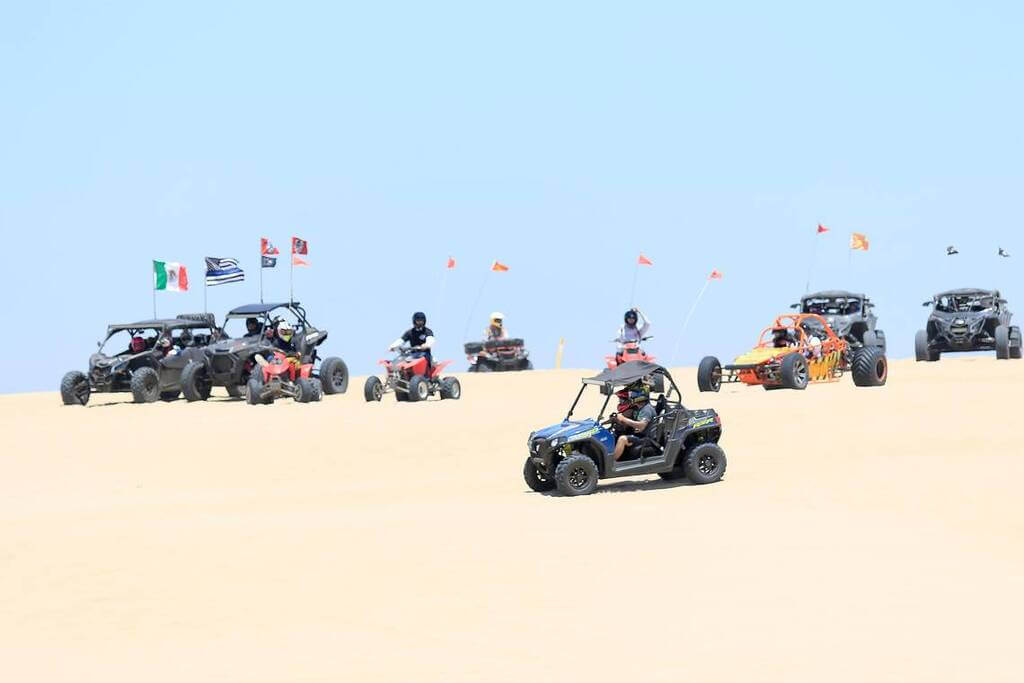 Source: sanluisobispo.com
Source: redd.it
Oceano Dunes State Vehicular Recreation Area, located within Pismo State Beach, is a unique location along the coast only place in California where motor vehicles can access the beach. Many people prefer ATVs, dune buggies, or motocross bikes to explore the enormous sand dunes since vehicles with four-wheel drive have a better time negotiating the beach without getting stranded.
Oceano Dunes is a particularly popular Pismo beach tourist attraction, especially on weekends, because of its unique SVRA designation.
The world-famous city of Pismo Beach is known for its tasty clams and California sunlight. It's the ideal location for exploring California's beaches while eating delicious meals and enjoying fine wines, as well as seeing bears. So, what exactly are you waiting for? Visit Pismo beach tourist attractions to get a taste of Californian culture.
Please let us know what are your favorite things to do around Pismo beach on the list are, and make sure to do all of them when you visit Pismo Beach.
For more updates on the tourism industry, visit Travelila.