If you glance at the map for the slightest time, you cannot miss the fact that California has a very long coastline – the longest on the west coast (Also the second largest in the US, excluding Alaska). If you find yourself in California beach, and you like the surf swelling into a deep blue blob glittering against the sunrise, or you like calm waves rocking you to sleep, you have found yourself in the right place.
With its expanse, California is home to a staggering number of bays and beaches just like the beaches in San Diego. There are so many to choose from, in fact, that it gets baffling. We will list the top 12 California beaches that you must visit, so you don't miss out on the best.
Laguna Beach, Orange

County: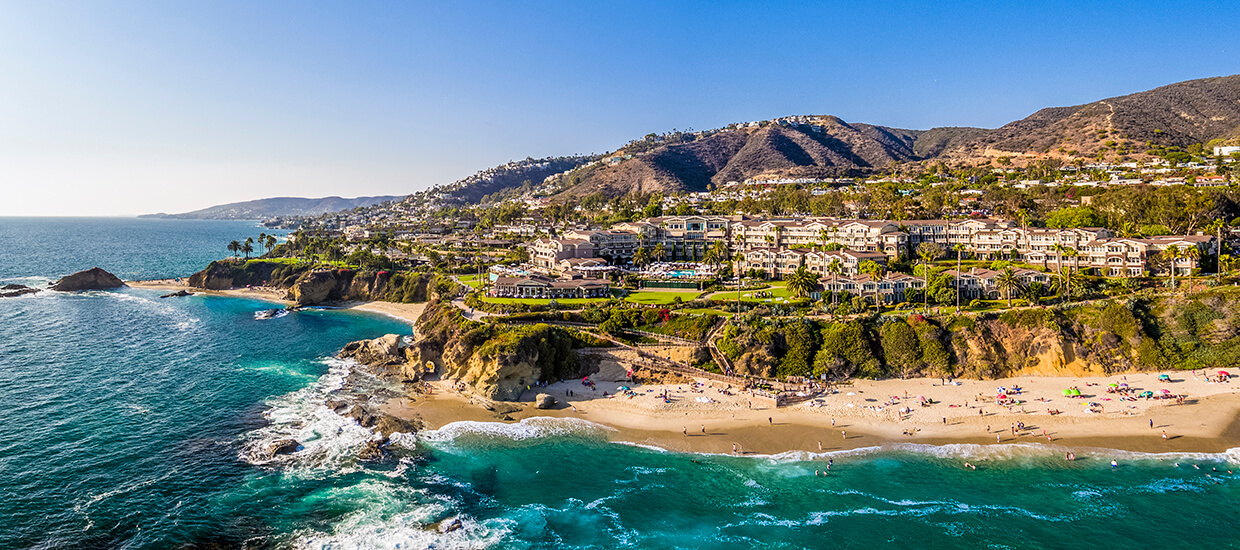 Source: cloudfront.net
Laguna Beach offers tide pools, rocky shores, and numerous stretches of delightful walks. You can head over to Heisler Park for a lazy afternoon through the boardwalk. For a more artsy evening, there is the Sawdust art festival AND an art museum. If your mood is not so much contemplative as it is athletic; there is a surfing and swimming spot over yon at Aliso Beach.
Don't miss the view on the Top of The World, and of course, the famed historical tower at Victoria Beach. It looks like it's carved straight out of the sand from afar, and straight from Scotland when you are near.
Newport Beach, Orange County: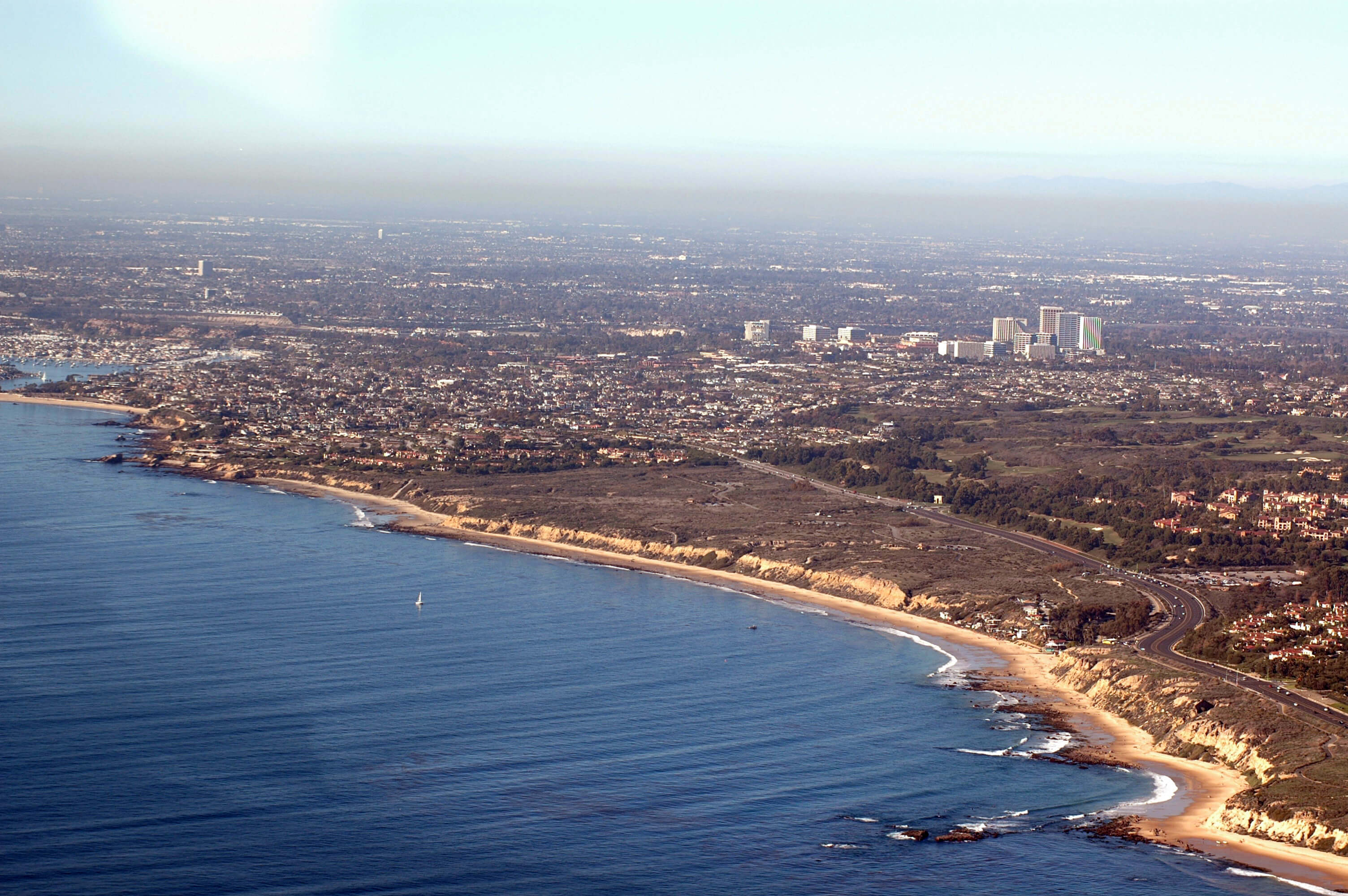 Source: wikimedia.org
Located north of Laguna Beach, Newport sports the stellar Crystal Cove state park, which you should visit for the four miles of sandbank laid out along with a cove, various coves that look incredible before sunset, and the Crystal Cove historic district, and a terrific canyon island. There are also a number of trails nearby if you are into hiking.
There are also many trails nearby for hiking. If you're looking for a romantic getaway this Valentine's Day, you should consider Newport Beach. You can contact professionals like Table & Eve as they have many romantic date night packages or romantic dinner packages on a cruise at a reasonable price.
Point Reyes National Seashore, Marin County: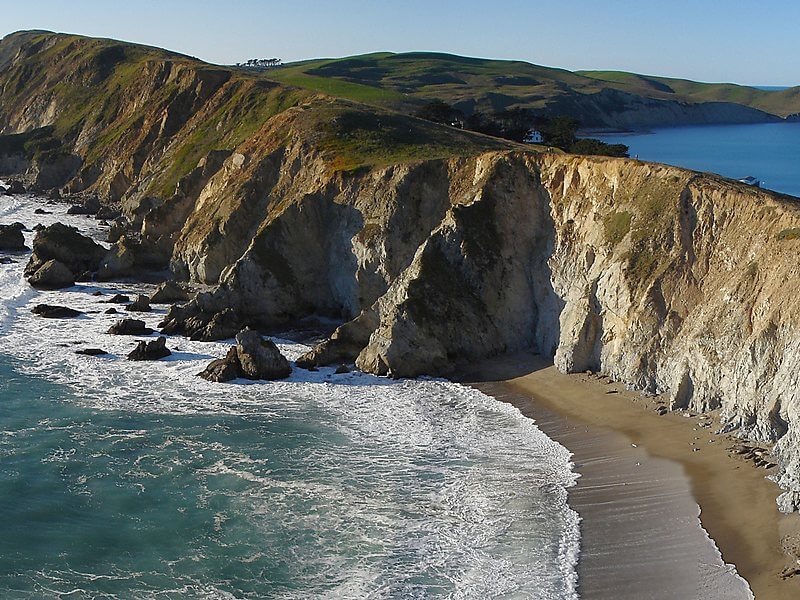 Source: sygictraveldata.com
If you happen to be a Peanuts fan visiting the Charles M. Schulz Museum, make a mental note to take an hour-long ride from Santa Rosa to this 70000-acre park. Puerto de Los Reyes (also called Drake Bay because it is the site of Francis Drake's 1579 landfall) is a 4-mile long shoreline with tranquil spots for camping and oyster hunting.
There is also the Alamere Falls that flows directly into the ocean. Abbotts Lagoon also has an excellent main course of a sand-shore with a side of wildlife viewing.
Dog Beach, San Diego: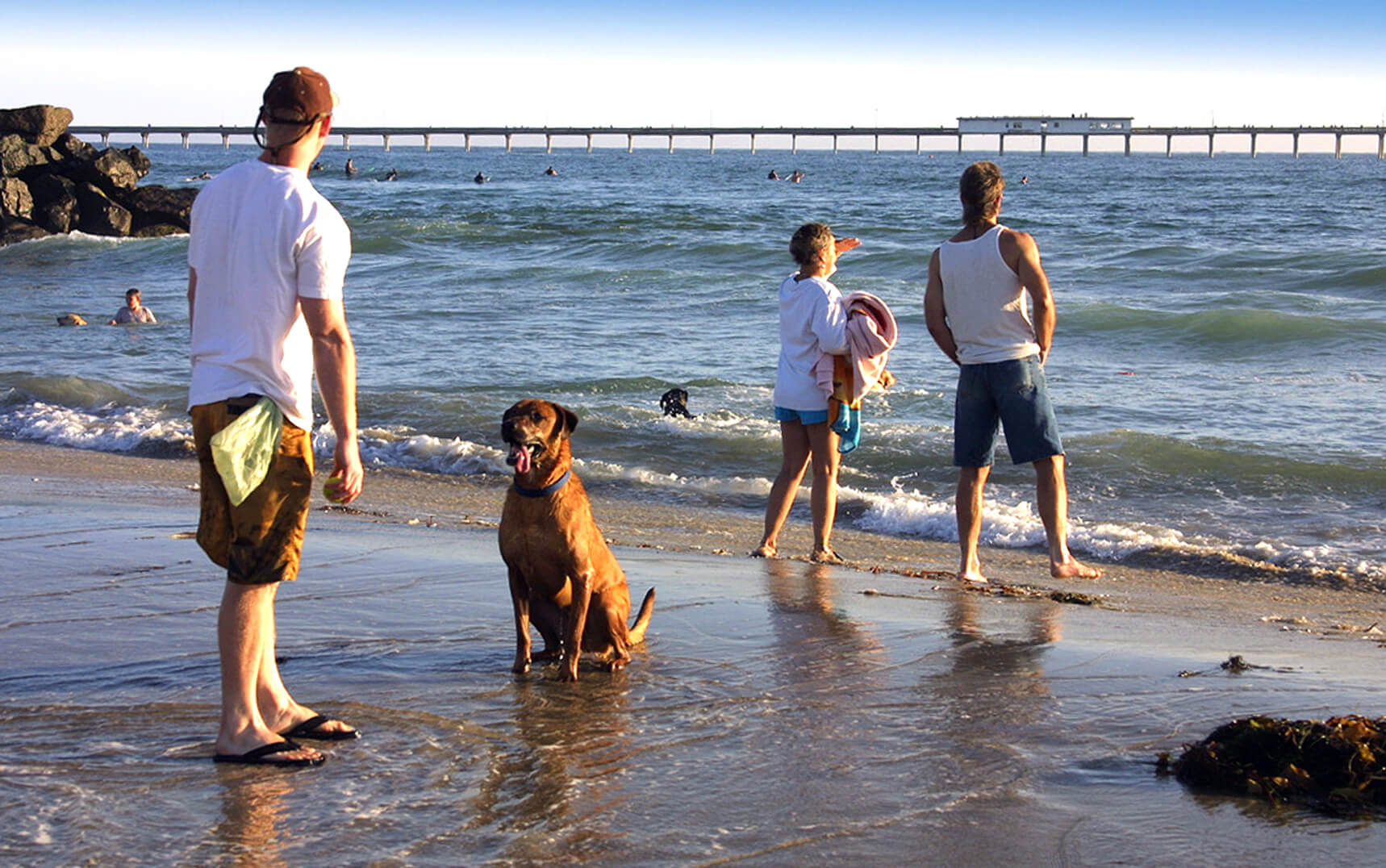 Source: sandiego.org
If you have a dog, a sunny day out for you and your pooch waits in San Diego. Of course, there are other beaches on other coasts where you can get the leash off your buddy; but why not settle for the certified best? If you don't have a dog, this is the perfect place for all dog lovers who want a beach vacation; as you can find new canine friends who come in all shapes and sizes, and colors.
Santa Monica Beach, Los Angeles: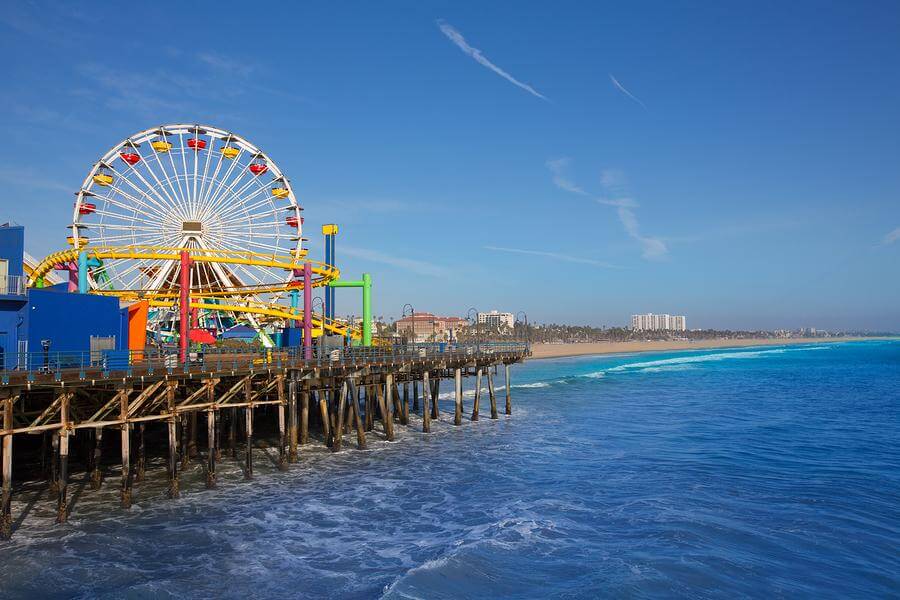 Source: travelonline.com
You have heard of the Santa Monica pier for its famous Ferris wheel, but do you know that you could get the Los Angeles flavor of din and bustle and the palm tree silhouettes on a strip of pink-tinted afternoon cloudlets all in a beach? You can play volleyball, surf, or take in the cultural hubbub of the one and only Los Angeles on this 3.5 mile-long beach (if you are very daring, even all three simultaneously). Don't smoke, though.
El Matador Beach: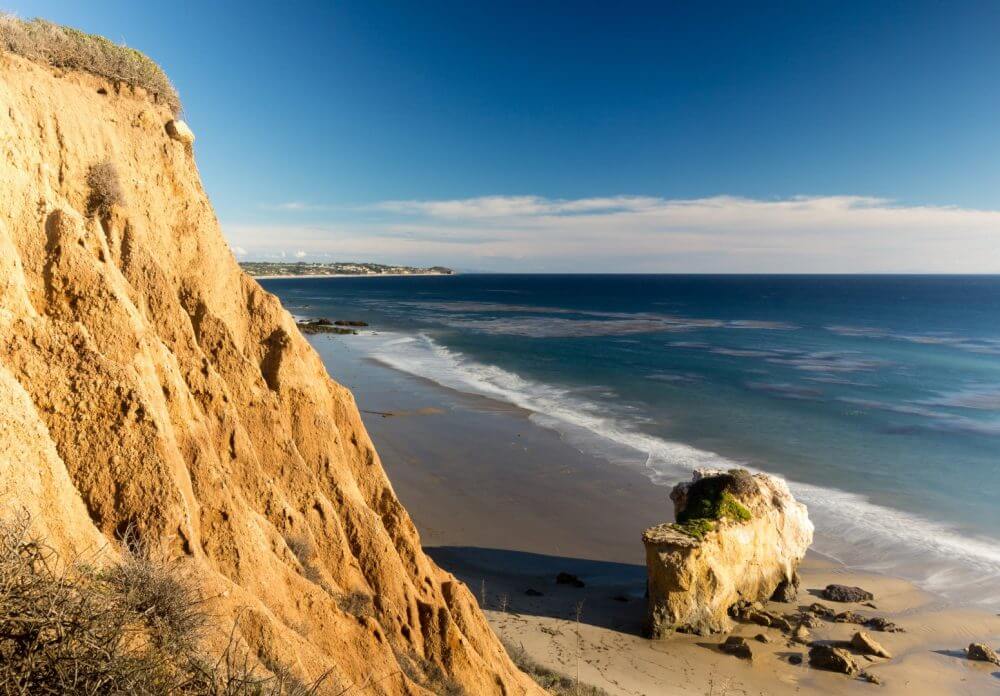 Source: californiabeaches.com
If you are in Los Angeles but just want a tranquil respite from all the blaring horns, clinking clockworks, revving engines, blinking neon, and the Los Angeles crowd, head over to the El Matador beach and tuck yourself into one of its many hidden nooks, crannies, and coves.
The Manhattan-Redondo-Hermosa Trifecta: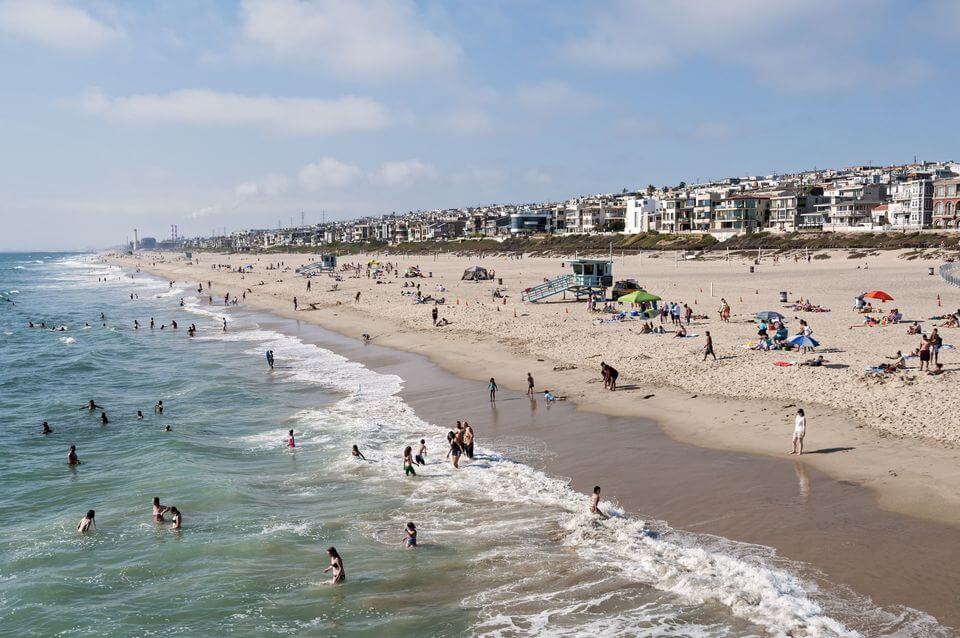 Source: tripsavvy.com
Surely you cannot get a tan on three beaches at the same time. So we answer the question for you if you want the best of the three. Redondo does not have much going for it, other than a market for collecting souvenirs and buying pearl jewelry. Next to a century-old 1400-feet concrete pier, Hermosa beach is the classic beach picnic experience that's not as special as the other options, but also one you can't go wrong with.
If you want the quieter of the three beaches, go to Manhattan beach, though. Even if you like the prospect of 50 volleyball courts on a single 2-mile long beach, go to Manhattan beach.
If you have a bicycle, and you don't mind a 20-mile riding session, don't bother with the other two beaches, and go straight for the paved bikeway at Manhattan Beach. 'The Strand', as the local sobriquet goes, covers twenty miles of joyride through a beautiful seaside vista.
Pfeiffer Beach, Big Sur Coastline: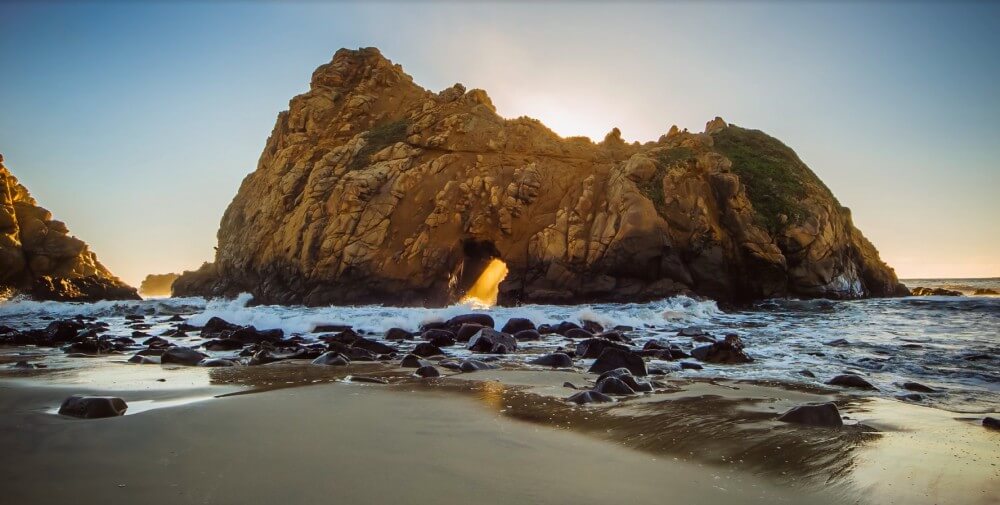 Source: californiabeaches.com
If we had to describe Pfeiffer beach with three keywords, they would be 'keyhole', 'light show', and 'phenomenal'. Fine, that's four words. We are bad at math. Even though we are dumb, we know THE perfect sunset when we see it.
If you are in town during the winter solstice, which is usually the eve of New Year and the weeks that surround it, you will get to see the blades of god-ray from the setting sun spill through the famous arch on Pfeiffer beach. Other times of the year, the small beach sitting on a cove is still the heart of Big Sur, and the mild, long shadows of the boulders stranded on the purple sand in the sunset are no less mesmerizing.
La Jolla, San Diego: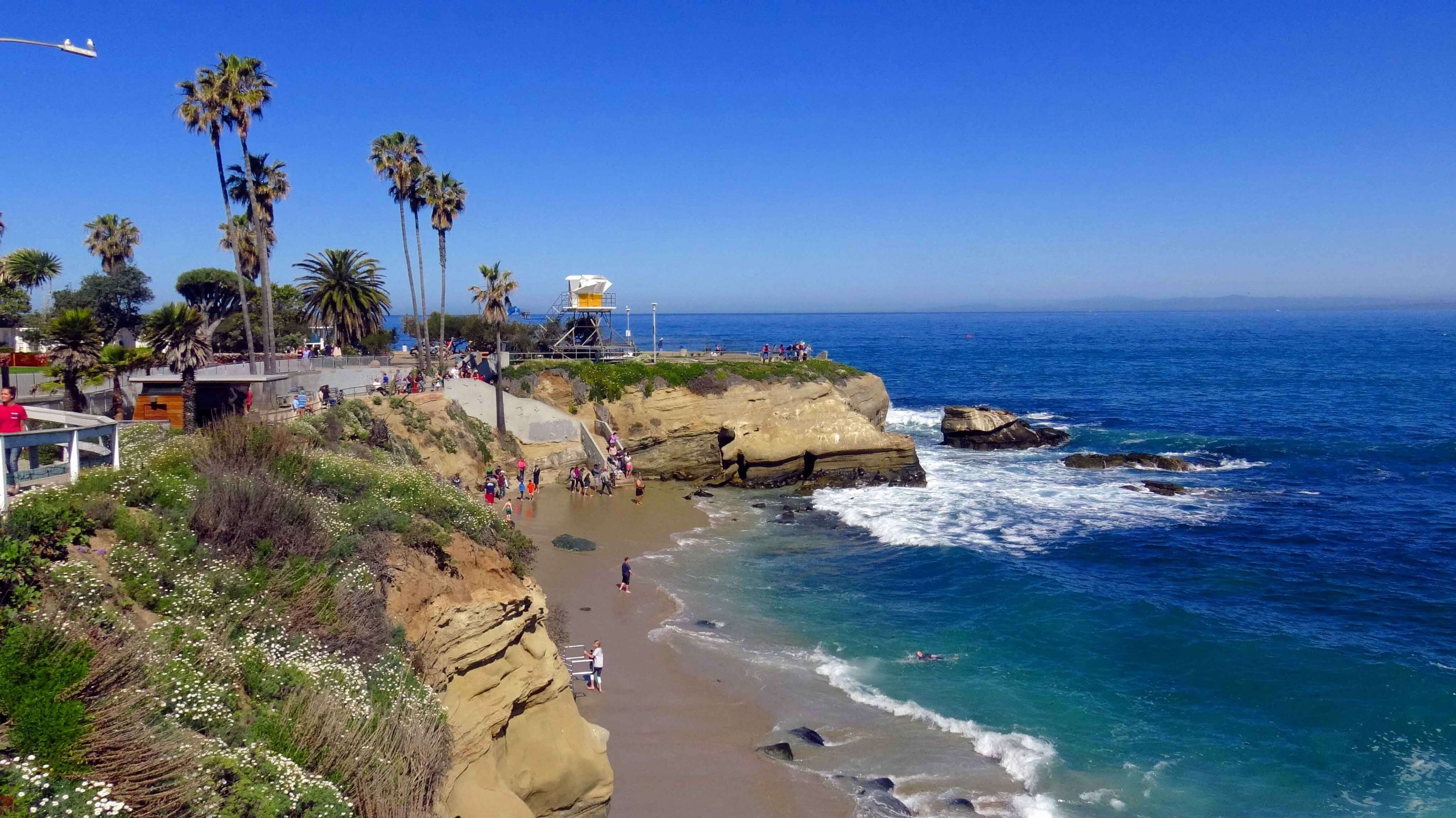 Source: ytimg.com
This is dubbed 'The Jewel of San Diego', and with good reason. The mile-long beach is at the tinier end of the spectrum, but it goes big on photographs. This is also a good place if you fancy scuba-diving and snorkeling because if you go underwater at La Jolla Cove, you can see quite clearly up to 30 feet below. Here are directions from the San Diego official tourism site : (a) From the northbound I-5 freeway, exit La Jolla Parkway west to La Jolla Shores Drive.
Then at the Avenida De La Playa take a left turn and from Camino Del Oro two blocks a right turn to the Kellogg Park. (b) From the southbound I-5 freeway, exit La Jolla Village Drive west then left on Torrey Pines Road and right on La Jolla Shores Drive. Then at the Avenida De La Playa take a left turn and from Camino Del Oro two blocks a right turn to the Kellogg Park. This Would be the best destination for couples.
Torrey Pines State Reserve, San Diego: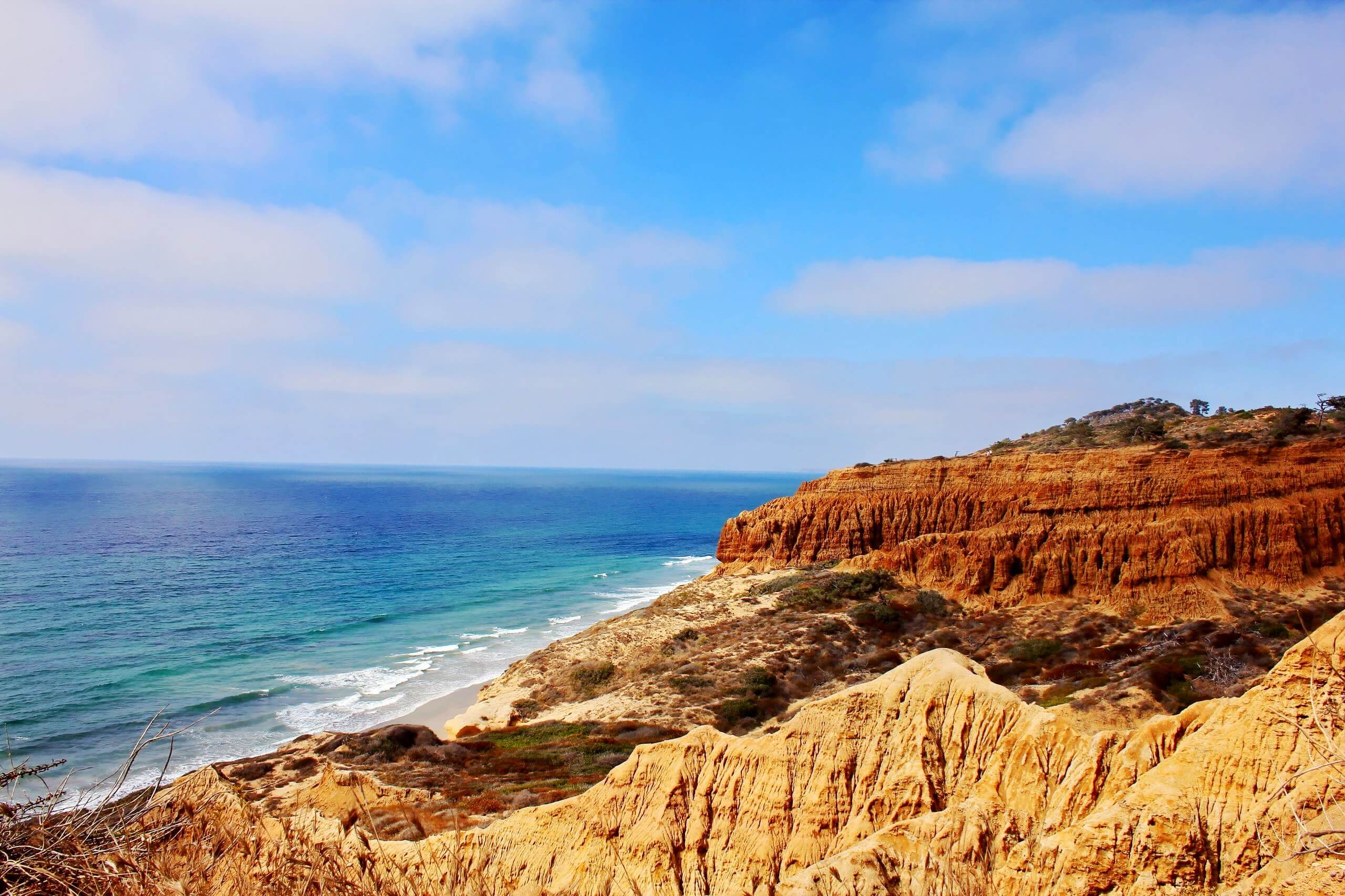 Source : pcdn.co
Want to see La Jolla from a distance? In favorable weather, you can do it from a plane, and from a more cinematic perspective, you can do it from Torrey Pines. Another picturesque powerhouse; the majestic cliff faces will make you surprise if you come with the notion of a bright sea on a quaint sand inlet in mind.
It is about ten miles of wild beauty that goes beyond frames and photos, with the coiling motion of the sea and the surprisingly unique mood of the trail, as raccoons, coyotes, bobcats, and rabbits scuttle away from sight.
Glass Beach, Fort Bragg: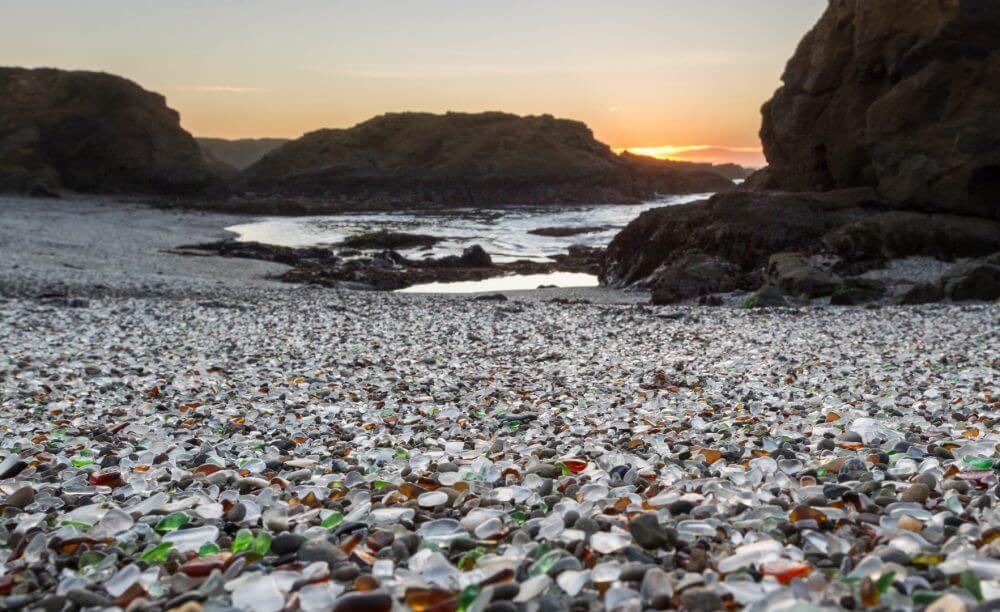 Source: californiabeaches.com
What you hear is exactly what you will see. The northern part of the beach was an active dumpsite until the late 1960s. The tides of time scattered the pieces of broken glass and coke containers and pottery and then eventually washed them up ashore into a smooth glass of marketable quality, which now peppers the beach, thus earning it the name.
You can already imagine what a visual dessert such as a beach can produce when the sun on the horizon interacts with the sun-kissed glasses. This is a place for all you collectors out there but be warned it is sometimes roped off. The beach is usually crowded with tourists all year round. All facts notwithstanding, this is still a beach you should not miss if you tour California.
Also Read: 5 Things To Do In Kauai – A Hawaiian Island That Will Steal Your Heart!!
San Gregorio State Beach, San Mateo County: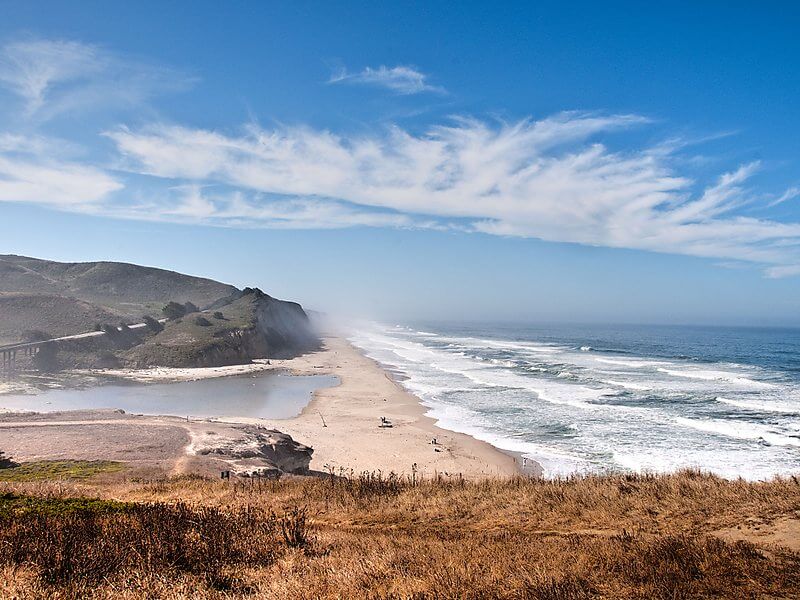 Source: sygictraveldata.com
Located south of Half Moon Bay, this is the beach with arguably the most beautiful trails through the bluff. This is the top California beach on our list if you want to take a walk. Note that it outshines the many contenders present for that category in San Mateo County.
One of the most memorable highlights of that walk would be (and believe us when we assure you there will be many) the crackle of the ankle-deep flow of water on the sand berm next to the lagoon. The beach sports a rural flavor with off-white fences and a humble picnic table, and not to forget, clear water.
Thank you for visiting Travelila. Have a happy journey!!