Prague castle is one of the finest tourist attractions of the Czech Republic that is visited by a whopping 2 million people every year. Do you know that it is the largest castle in the world? Surprised to know that, right? This generous structure is the official office of the Czech Republic's President, and it's comprised of many buildings and premises. This 9th-century castle is built in Baroque and Mannerism architecture styles and is indeed a marvelous place to visit.
Prince Bořivoj built this castle as a fortress. The hilltop on which the court is built gave a perfect viewpoint to look out for invading enemies. Over the centuries, new structures were added to the castle by different rulers, and the castle took its final form, which we can see today.
Suppose you are planning to visit the Czech Republic anytime soon. In that case, Prague castle is a must in your itinerary, and without visiting this place, you can't end your trip to Prague. To make your visit to the castle easy, we have brought some tips that you must follow to have a peaceful and wonderful time at the castle. Read on to know them!
Reach Early
You will find a lot of crowds in the castle, and avoid them, it is advised to come to the Prague Castle before the gate opens. The opening time of the castle is 9 AM, so be there around 8:30 AM. You can stroll around the grounds until the castle officially opens. You will find it rather peaceful to get there early, buy the tickets on time and avoid the rush. There will be many tourists like you so if you want to enjoy your castle visit peacefully, sleep a bit early the previous night to come there on time.
Visit the Castle on a Weekday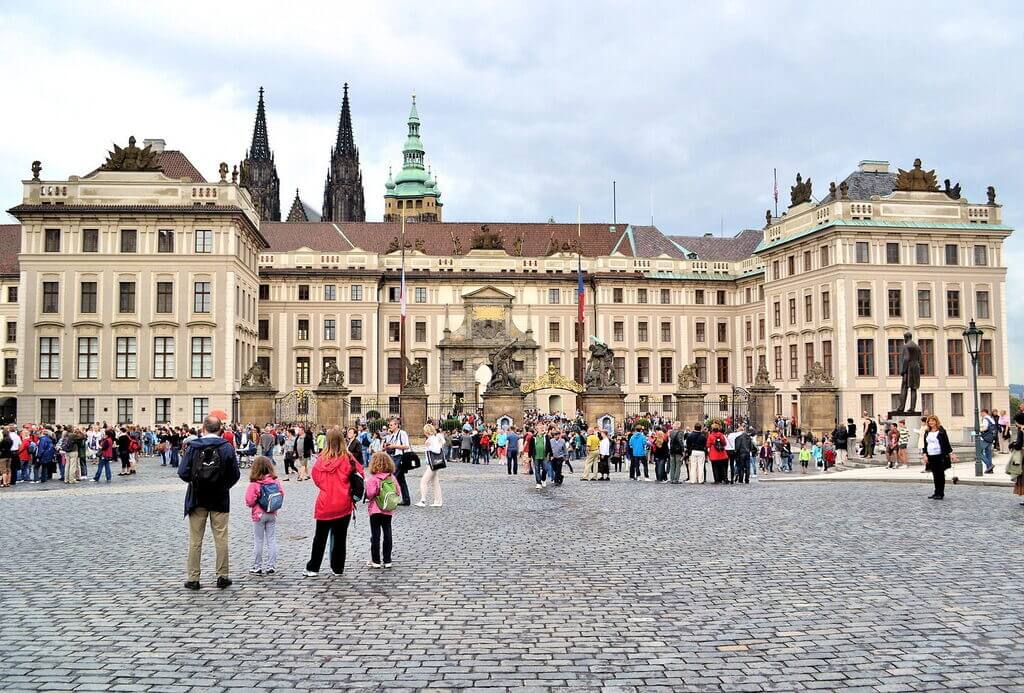 Source: netdna-ssl.com
Suppose you have multiple days to visit Prague. In that case, you must plan your stay so that you can see Prague Castle on a weekday. That's because there are fewer crowds in the castle during the weekdays than on the weekends. Still, expect many tourists on a weekday as well. And plan that it will take you around 3 hours for the complete castle tour.
Wear Comfortable and Warm Outfits
You will walk a lot during your tour of Prague Castle and that too on stones and uneven surfaces in some areas. Make sure you wear comfortable sports shoes during your visit. Visiting the castle during winter will be icy over there, so put on some warm clothes; otherwise, you might get frozen!
Take the Audio Tour
Suppose you want to learn everything about the castle in detail. In that case, you can take the audio tour, which will give you a thorough explanation of the history, castle's significance, buildings, and much more. The best part of an audio tour is that you can skip the sections you don't like and move to the following areas. Also, you can explore the site at your pace rather than trying to keep up with a guided group tour where you need to follow the tour guide.
Visiting the St. Vitus Cathedral is a Must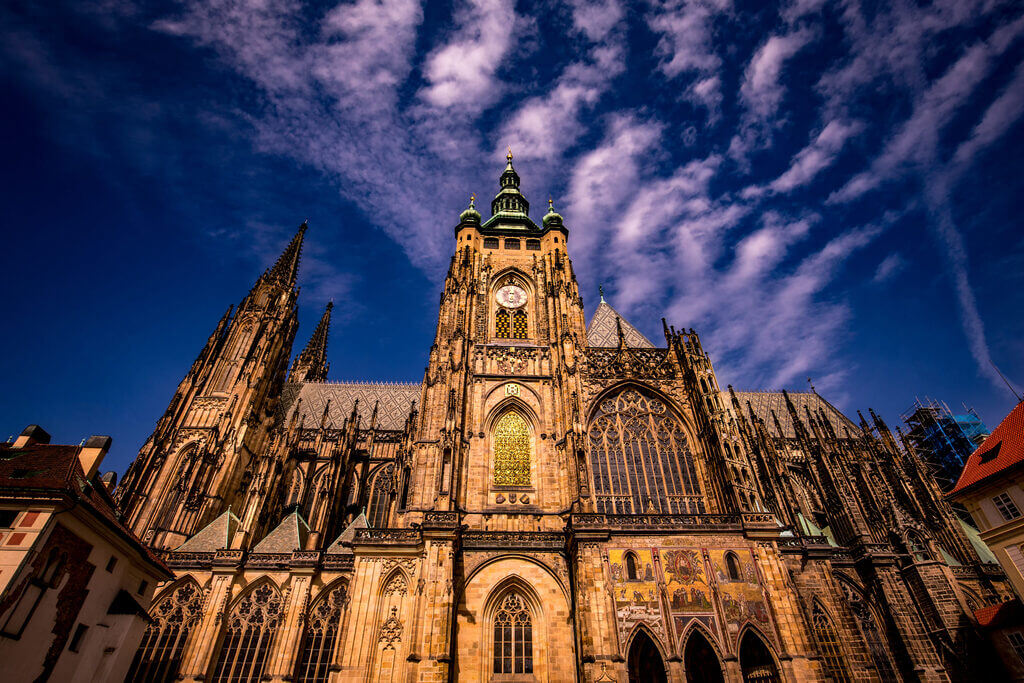 Source: prague.fm
It is a must to visit the St. Vitus Cathedral. It's a very popular and influential church in the Czech Republic, which took 600 years to get constructed. Imagine how detailed and precise work would have been done on it! It is a magnificent church which you can't miss out on visiting.
Also Read: Top Medieval Castles In Europe That Gives Fairy Tale Vibe
Go With Plenty of Time to Visit the Castle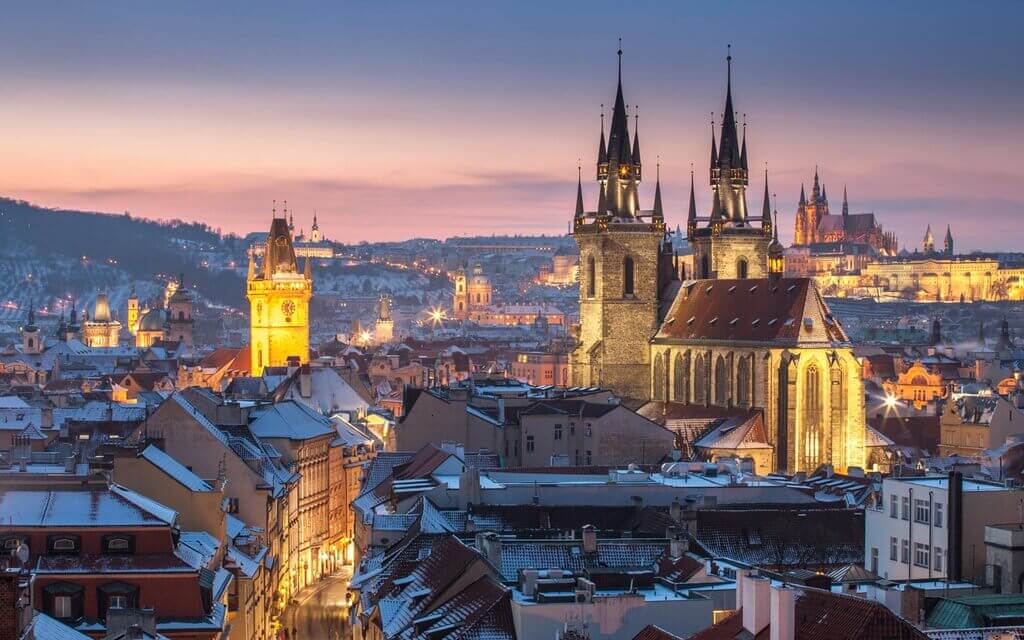 Source: onecms.io
You will need at least around 3-4 hours to visit the whole Prague castle complex. And, it is a much-needed time frame to enjoy the beauty and architecture of the court in detail. If you are in a hurry and plan to see many sites in the day, keep the castle tour for any other day when you are free. Otherwise, you won't be able to enjoy your visit thoroughly.
Suppose you are a history buff and love to explore old places with historic origin a lot. In that case, one full day might not be enough for you as you would love to spend a lot of time getting to know the site in-depth and reading the entire information panel.
Eat an energetic breakfast before you start your castle visit, as it will be tiresome to visit such a magnificent and prominent place. You can also have snacks and lunch inside the castle.
That's it! We are done with the essential tips that you must keep in mind to have the best experience visiting the Prague castle. Just follow these tips, plan out your trip well and enjoy seeing this marvelous architectural beauty!