Maldives – the home to thousands of beautiful beaches. It is one of the top beach destinations all around the world that is there on almost everyone's checklist. The Maldives is loved by the newlyweds the most, as this place allows you to have a peaceful and serene getaway.
With 1200 beaches and 26 atolls, Maldives is attracting lots of tourists every year, not just couples but families too. This island nation located in the Indian Ocean has everything a nature lover will wish for, from exotic islands to radiant reefs, blue seas to sandy beaches, etc. It also has a history and culture to offer.
Now the problem is, on the island with 1200 beaches, which one you should visit. With so many options given, we may get confused at a time about which one to go for! Don't worry; we have listed down ten Places to Visit in Maldives to enjoy the tranquility of nature without any disturbance.
Male Island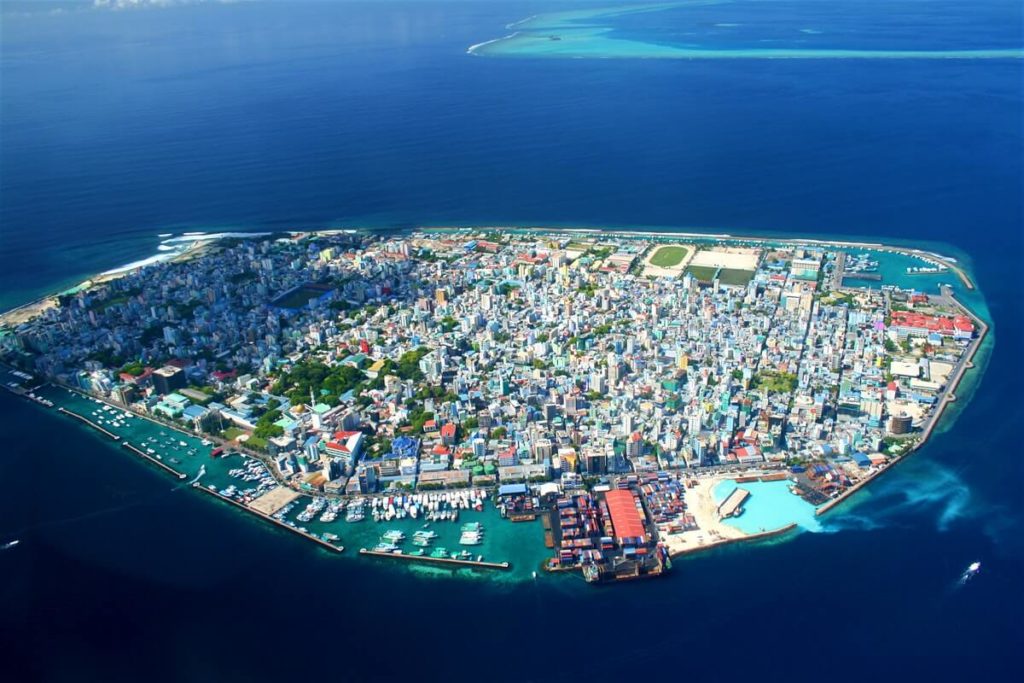 Source: imgix.net
Male Island is located in the Kaafu Atoll and is the capital as well as the most populous city of Maldives. And it is also close to the airport so before starting the tour first visit this capital Island.
Major Attraction:- National Museum, the Grand Friday Mosque, Tsunami Monument, Fish Market, Hukuru Miskiiy, and Mulee Aage Palace, Scuba diving, snorkeling, street shopping, surfing, and manta ray.
Best Places to Stay:- Holiday Island Resort, Samann Grand, Hotel Octave
Best Time To Visit:- November – April
Sun Island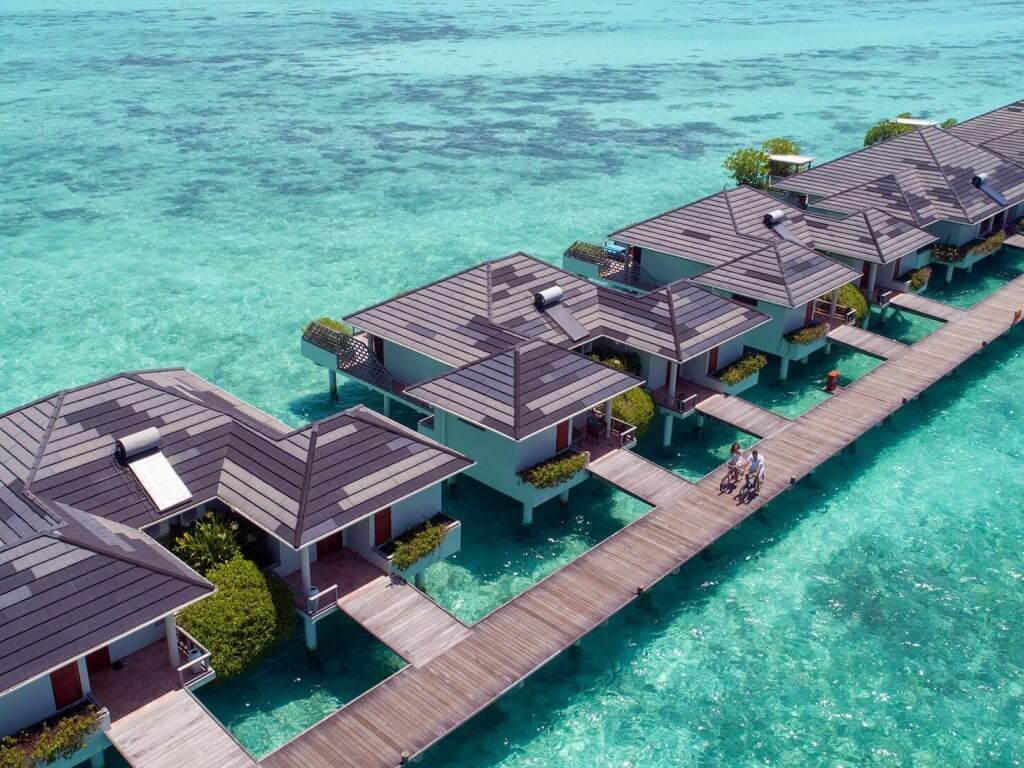 Source: clubparadiso.it
Nalaguraidhoo Island, also famous as Sun island, is located in the Ari Atoll. It has beautiful blue waters, fabulous resorts, sparkling beaches, lavish greenery, and beautiful tropical flowers that attract tourists to enjoy a peaceful vacation.
Major Attraction:- Diving, windsurfing, snorkeling, relaxation at sauna & spa
Best Places to Stay:- Sun Island Resort & Spa, Lux South Ari Atoll
Best Time To Visit:- March and April
Banana Reef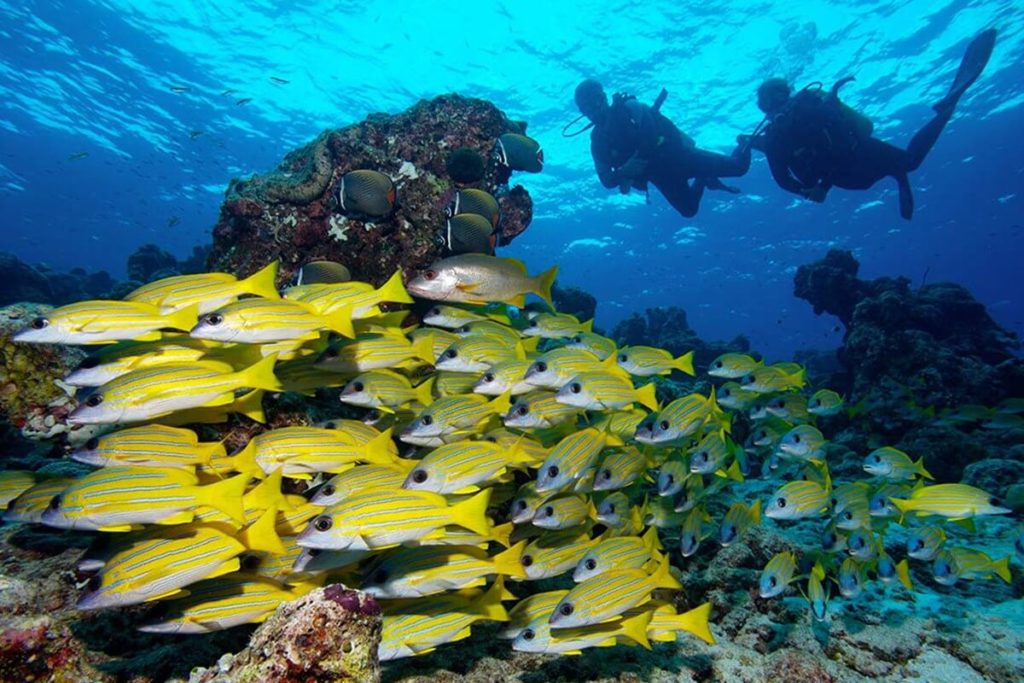 Source: worldlist.travel
Banana Reef is located in the north male atoll in the Maldives. The major attraction of this reef is diving and is also world-famous as one of the best diving sites. The fact that it is known as a Banana reef is because of its banana-like shape. This is the best place for people who love adventures as it provides an N number of adventurous activities to experience. Carry a camera and keep some Photography Tips in mind while capturing this beauty.
Major Attraction:- Water sports like scuba, snorkeling, jet skiing in the reef; places like Maldive Victory, Hulhumal-, Biyadhoo Island, Manta Point
Best Places to Stay:- Paradise Island Resort & Spa, Adaaran Prestige, Coco Bodhu Hithi
Best Time To Visit:- May – July
Alimatha Island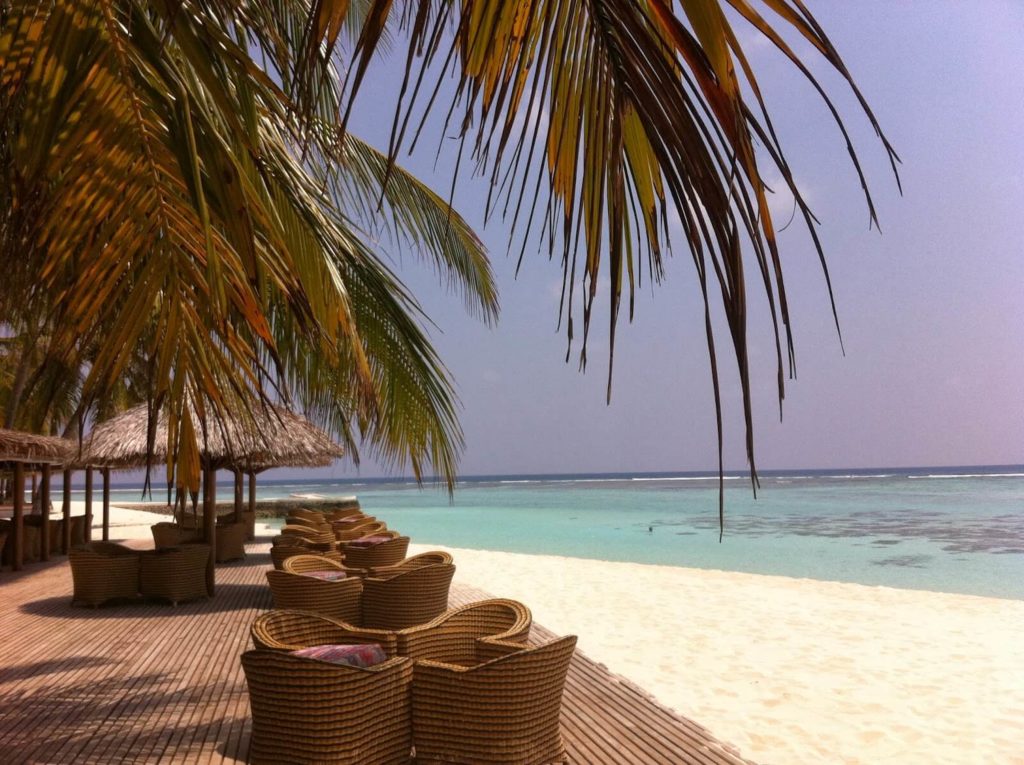 Source: blogspot.com
Alimatha Island, located in the Vaavu atoll, is the best place to visit for both families and couples. It is the perfect place to have a vacation while enjoying the volleyball match in the sun-kissed sand on the beaches. It is one of the best honeymoon destinations in the Maldives. And make sure you don't miss this island.
Major Attraction:- Diving, snorkeling, and canoeing at Miyaru Kandu, Fotte Kandu, Alimatha Aquatic Resort
Best Places to Stay:- VOI Dhiggiri Resort, Fun Island Resort, Rihiveli by Castaway Hotels & Escapes, Holiday Inn Resort Kandooma Maldives
Best Time To Visit:- March and April
Artificial Beach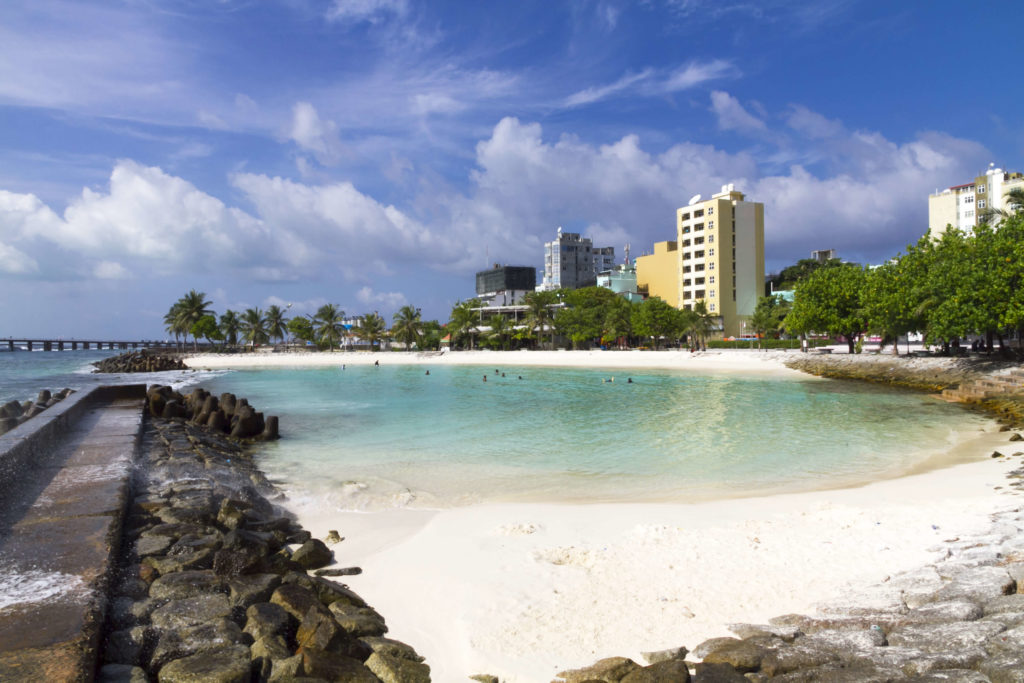 Source: yatra.com
The name itself suggests that it is an artificial beach made from breakwater tetrapods. This beach attracts lots of swimming lovers. Plus it also offers open areas like the ground to enjoy games like cricket and soccer. This isn't it. If you are a food lover, then you must visit the artificial beach. As it has many things to offer, from fast food cafes to small eateries offering mouthwatering delicacies.
Major Attraction:- Manta Point, Shark Point, Massimo Thila, Kani Corner, indulge yourself in the music concerts arranged at the beach.
Best Places to Stay:- Huraa East Inn, Ocean Cottage, Isola Guest House, Eriyadu Island Resort & Spa.
Best Time To Visit:- November – April
Emboodhu

Finolhu

Island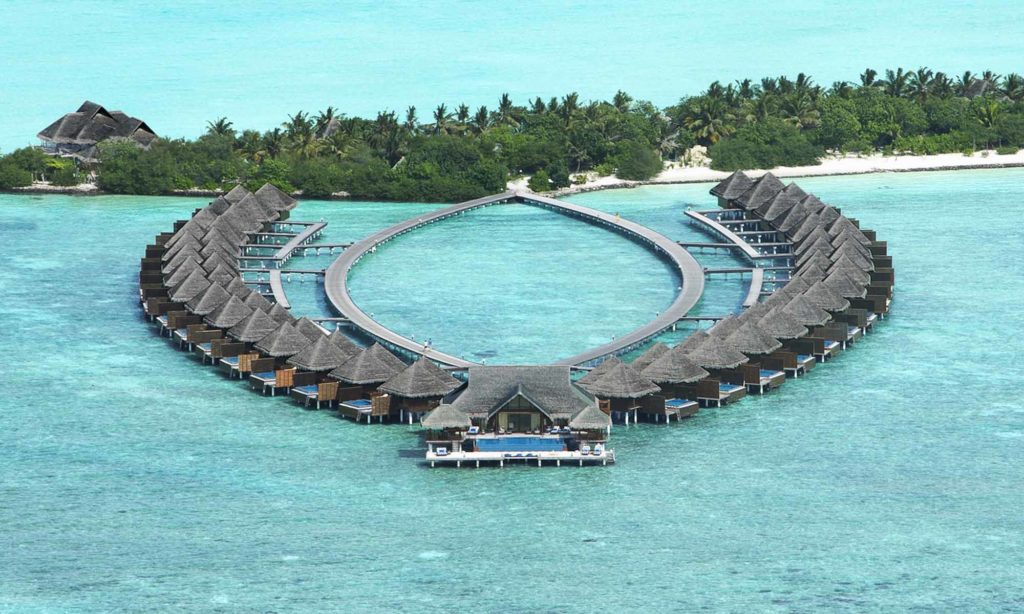 Source: tahitilegends.com
The most beautiful thing on this island is the arrangement of water villas in such a way that it forms a flower bud-like shape. If you are going there by seaplane, then your eyes are going to get some breathtaking views. Emboodhu is the best place to experience a peaceful retreat on vacation. Plus it is close to Maldives international airport too.
Major Attraction:- Scuba diving, relaxing, and cruising.
Best Places to Stay:- Adaaran Prestige Vadoo, Nasandhura Palace Hotel, Embudu Village, Taj Exotica Resort & Spa
Best Time To Visit:- November – April
Utheemu Ganduvaru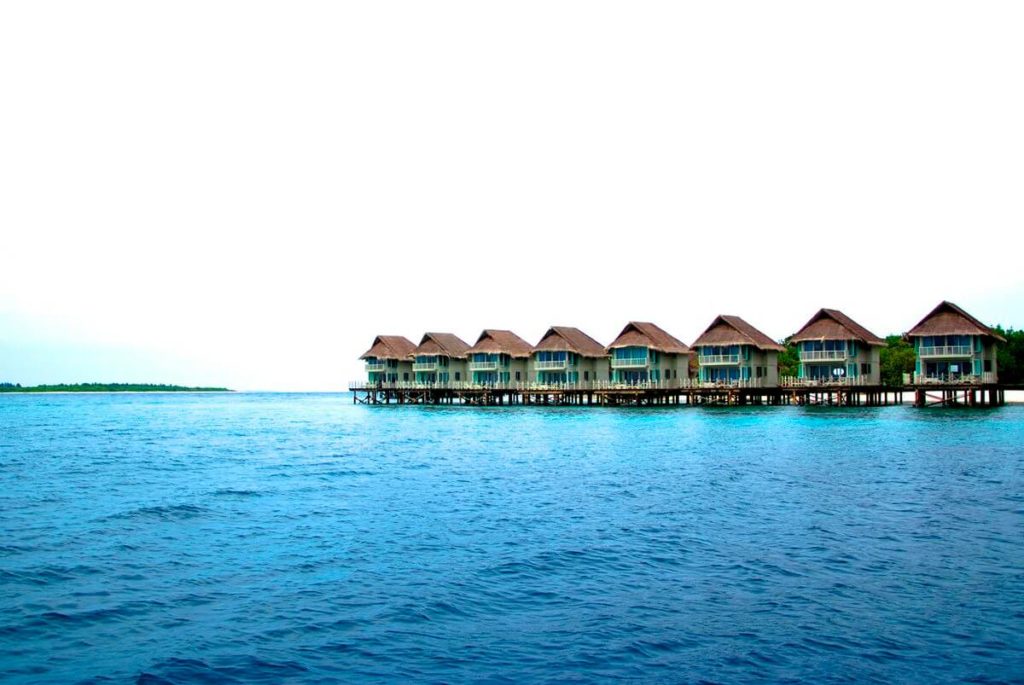 Source: twimg.com
Utheemu is not only a destination with beaches but also a cultural and historical presence is there. The most famous historical place in Utheemu is the home of Sultan Mohammed Thakurufanu who saved Maldivians from Portuguese invaders. There are also beautiful beaches to be on, but this ancient place is must visit.
Major Attraction:- Beach North shore, The home of Sultan Mohamed, Ancient Cemetery, and New Mosque.
Best Places to Stay:- JA Manafaru, J Resort Alidhoo, The Barefoot Eco Hotel, Amra Palace Laamu
Best Time To Visit:- May to November
Also Read: Top Affordable Travel Destination for 2021 And Upcoming Vacations
Mirihi Island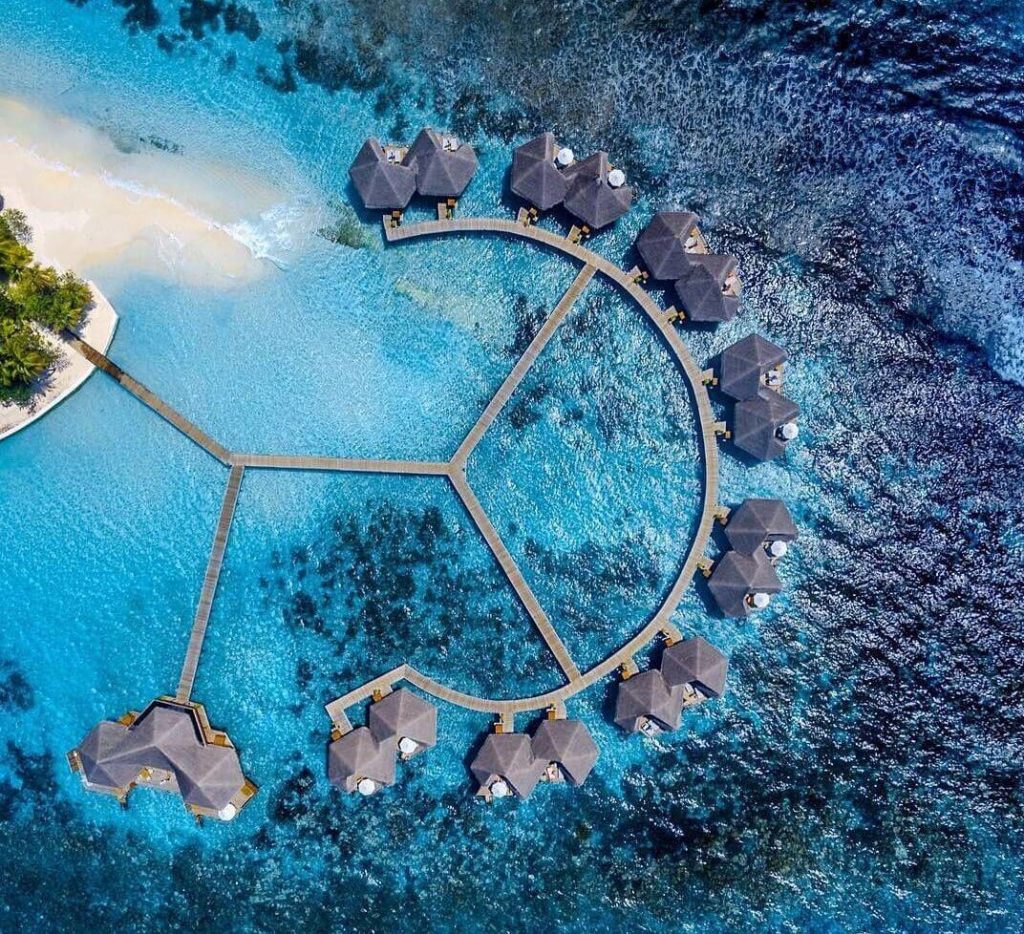 Source: traveltrademaldives.com
This place is best for honeymooners. And for the ones who want a complete digital detox on vacation. There aren't any televisions to watch but as for mobile phones that you will have to leave it just for a day. This island has water villas and restaurants providing finger-licking delicacies. Apart from these, there are the best spa treatments available.
Major Attraction:- Scuba diving, Romantic dinner, and relaxing evening at the spa.
Best Places to Stay:- Mirihi Island Resort
Best Time To Visit:- July – October
Baros Island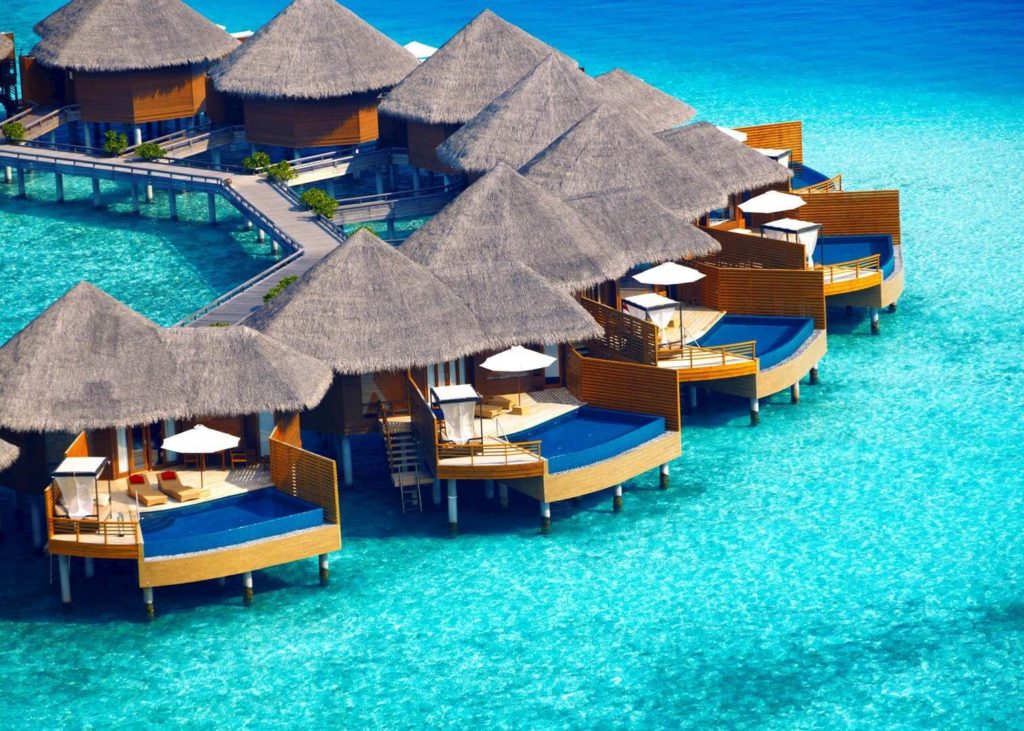 Source: audleytravel.com
Baros is the best place to let your inner soul feel calm and serene. This island has a number of water villas and resorts that offer the best of luxurious facilities. This island is attracting many tourists to spend their vacation here with crystal clear blue water.
Major Attraction:- Snorkelling, Coral reef, Scuba diving, and relaxation.
Best Places to Stay:- Banyan Tree Vabbinfaru, Baros Maldives, Grand Park Kodhipparu, and Angsana Ihuru.
Best Time To Visit:- November – March
Rangali Island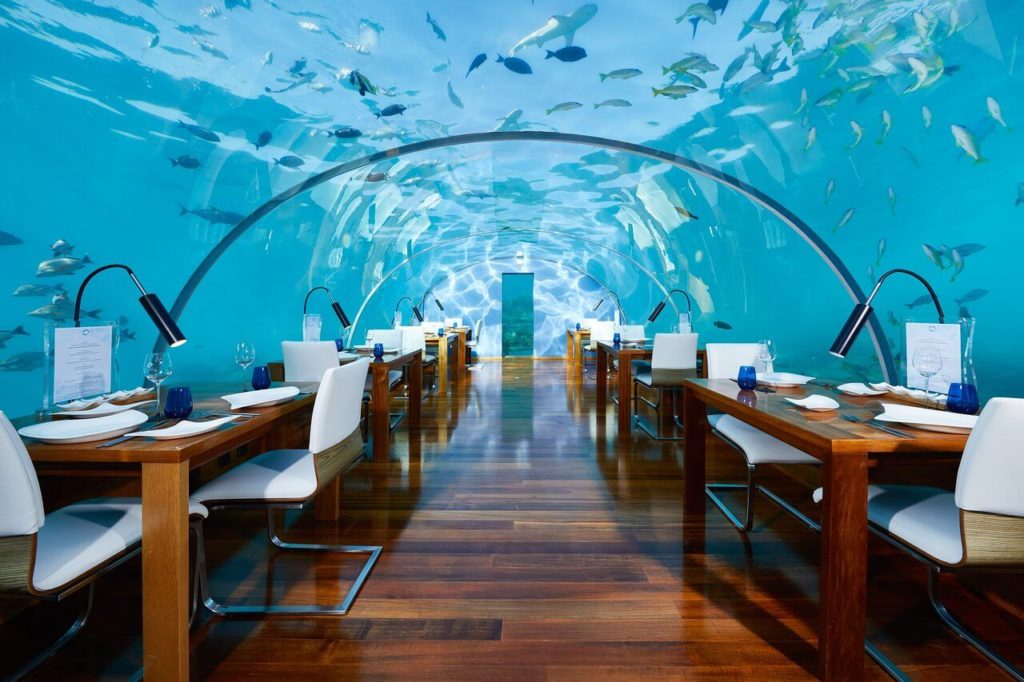 Source: tripadvisor.com
Rangali Island is the best place to be with family. There you can enjoy a luxurious stay at the Conrad Maldives owned by the Hilton Hotels group. They provide many fun activities for both adults and kids. If you are more of a relaxing person, then a spa treatment is something that you should not miss.
Major Attraction:- Dolphin sighting, infinity swimming pool, island hopping, indoor sports, and spa
Best Places to Stay:- Rangali Island Resorts and Conrad Maldives
Best Time To Visit:- December – February
These were the ten best places to visit when in the Maldives presented to you by Travelila. For more information related to travel hit the website.