Are you planning a trip to Florida? The peanut island in Florida should be one of the unmissable destinations on your list. Ocean reigns supreme in south Florida with thousands of kilometers of shoreline around a flat-landed, limestone-based soil crisscrossed by lakes, canals, and marshes.
The islands of South Florida also feature diverse flora and fauna. At the westernmost end of Palm Beach i.e. the Lake Worth Inlet sits the tropical 80-acre island known as Peanut Island.
It is a popular vacation destination for nature enthusiasts and sunbathers. If you're searching for a day trip near your South Florida home or an outsider looking for a Florida vacation getaway, the island provides something for everyone. It is an excellent place for water enthusiasts. The park has a campsite, pier, and man-made reef.
The island also includes a bomb shelter built in secret for President John F. Kennedy immediately after his victory in 1960. This tropical island is popular among locals and boaters and offers a variety of leisure activities such as fishing, swimming, camping, kayaking, etc.
10 Things That You Should Keep in Mind While Visiting Peanut Island in Florida
1. Origin of the Name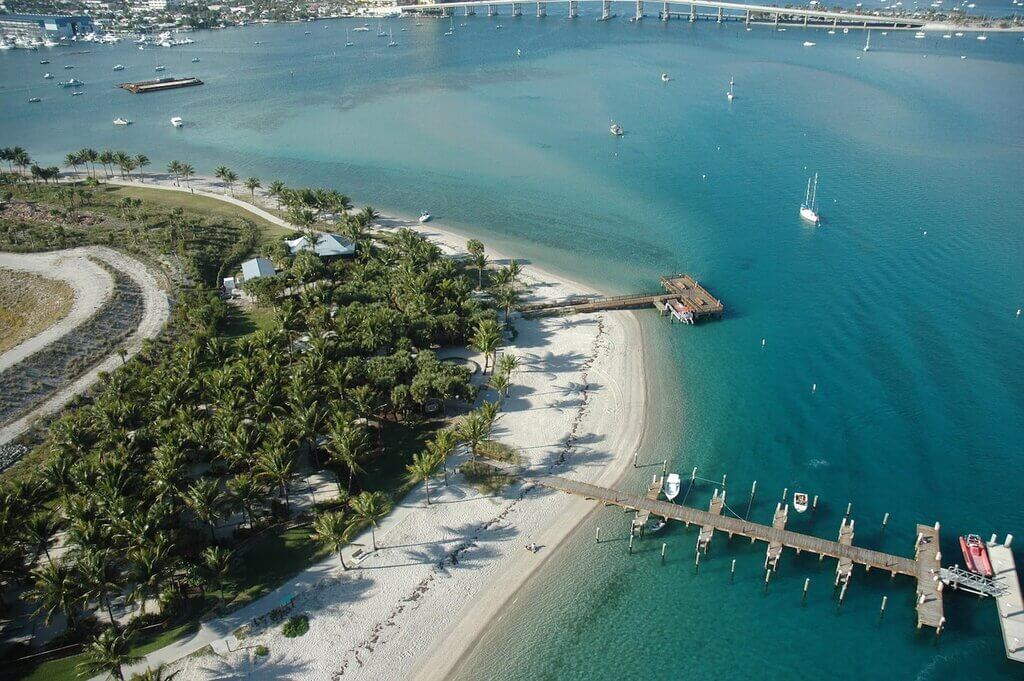 Source: offmetro.com
If you are going to Peanut Island, you are probably interested in its history, particularly the name? The area was formerly known as Inlet Island, but it was renamed Peanut Island due to intentions to build a peanut oil export facility there. This plan never materialized, but the island retained its peanut-inspired name.
The island itself was created in 1918. It was constructed using debris from the formation of the Lake Worth Inlet. Because of its ongoing use as a waste site for dredging neighboring rivers, it has expanded from 10 acres to around 80 acres.
View this post on Instagram
2. Accessibility from the Mainland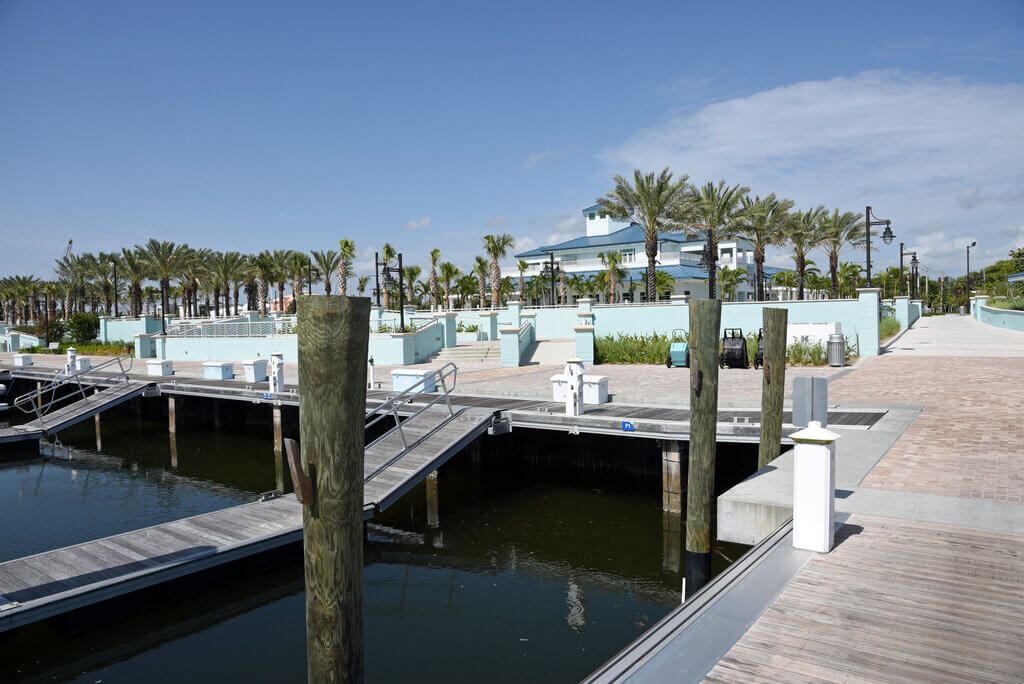 Source: squarespace-cdn.com
You must travel by boat to reach Peanut Island because no bridge can get you there. Sailing is part of the experience of leaving the everyday life of South Florida to explore the undiscovered marvels of this lesser-known island. The Riviera Beach Marina Village houses the Peanut Island ferry.
Every 25 minutes from 10 AM to 5 PM, a ferry departs for and arrives at Peanut Island. The final Peanut Island Ferry departs for Peanut Island at 3:30. The journey takes roughly ten minutes. The round-trip fare for the Shuttle Boat from Riviera Beach Marina is $12.
View this post on Instagram
3. Beaches of Peanut Island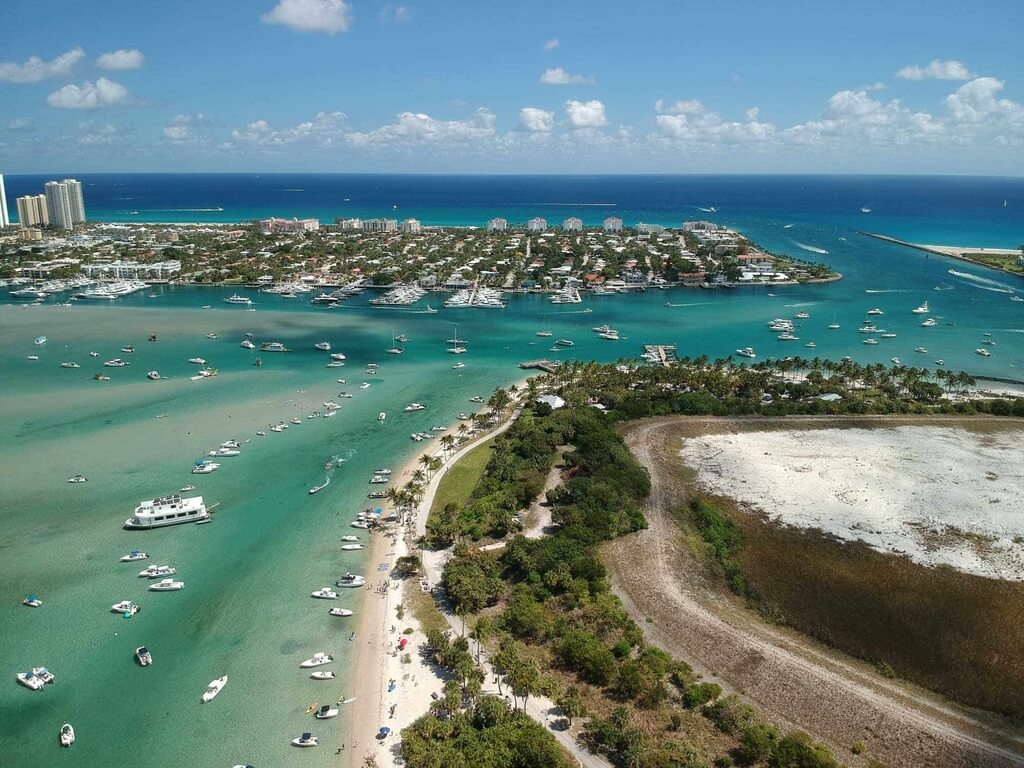 Source: webflow.com
On Peanut Island's stunning beaches, you will feel relaxed under the vivid sky and softly swaying palm trees as a backdrop to the waves and sand. It provides the tropical ambiance of South Florida beaches without the crowds and traffic. Long expanses of beach on the Island provide excellent opportunities to soak up the Florida sun and enjoy the sound of water lapping on the sand.
The beach scene showcases the natural beauty of the surroundings, with beautiful wildflowers in the natural rocks, beach grasses, and palm palms contributing to the ambiance. However, there are a few things you should keep in mind while visiting this tropical island. Peanut Island swimming beaches have lifeguards exclusively on weekends throughout the school year. From 9:15 a.m. until 4:45 p.m., lifeguards are on duty. Pets are not allowed on the beaches.
View this post on Instagram
4. Park at the Edge of the Island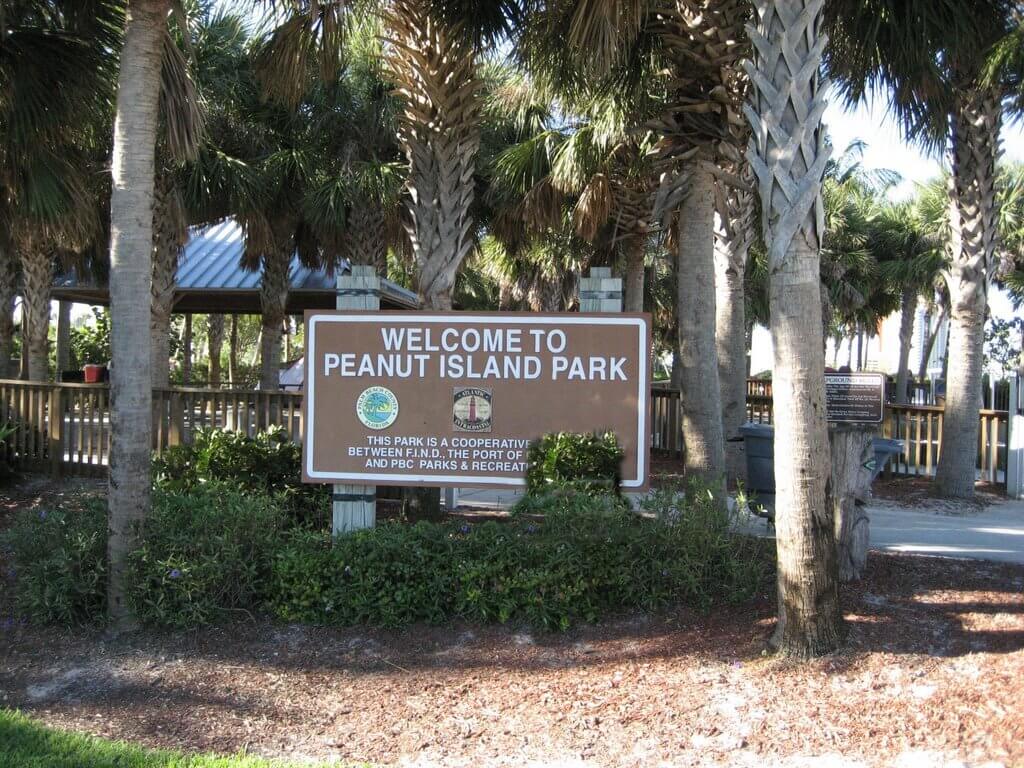 Source: mapio.net
The center of Peanut Island serves a different purpose than the rest of the island, which is a public park on all sides. This area collects dredged material from local waterways, which aids in the preservation of the water's beauty and purity. This is how the island came to be, and 23 acres in the middle are currently reserved for this purpose.
Another 15 acres are set aside on the southwest side for dock and turning basin maintenance dredging materials. Although some areas are off-limits, tourists may still enjoy the best of the island's natural environments and beautiful beaches along the perimeter.
View this post on Instagram
5. Snorkeling and Kayaking on Peanut Island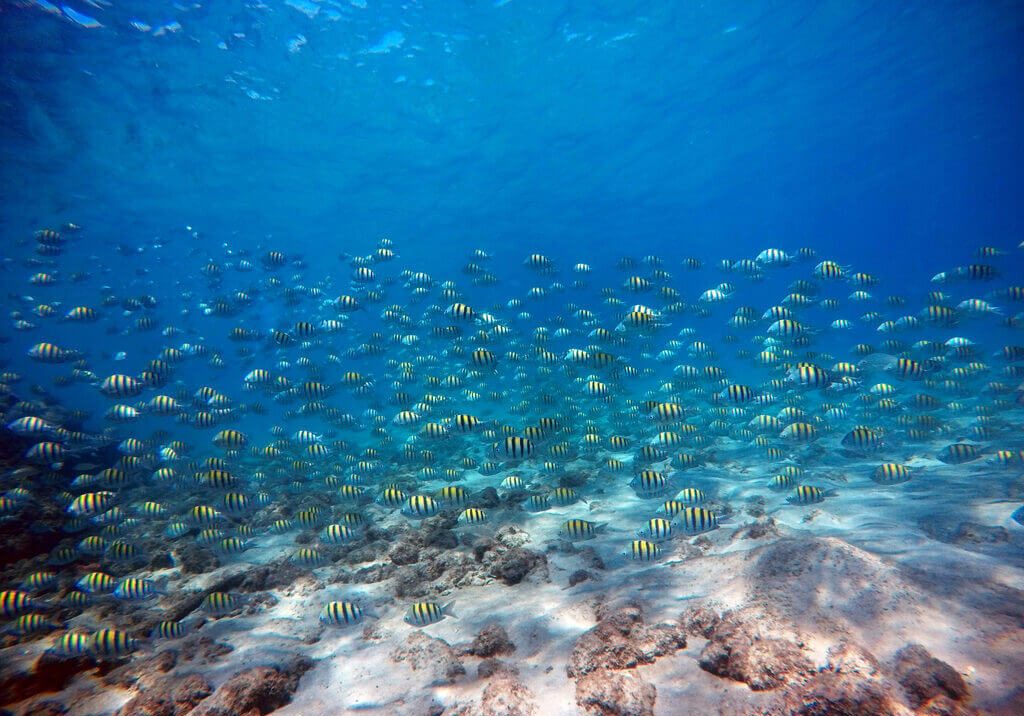 Source: snorkelingpalmbeach.com
Peanut Island snorkeling has long been regarded as one of the best leisure activities in Florida without a boat. Its rocky beach and location at the mouth of the inlet attract a variety of colorful fish and critters, including rays, manatees, and tiny sharks. Due to the island's advantageous position, the ocean remains moderate even in the winter, allowing excursions to Peanut Island snorkeling possible throughout the year.
High tide is ideal for snorkeling. The hours preceding and after high tide provides the best conditions, with a clean and quiet sea. If you are not a swimmer, you may go kayaking around the island while sunbathing on the lagoon's surface. You'll see the beaches, natural rocks and flora, and swinging palm trees that encircle the island as you circle it.
View this post on Instagram
6. Unobstructed View of Sunset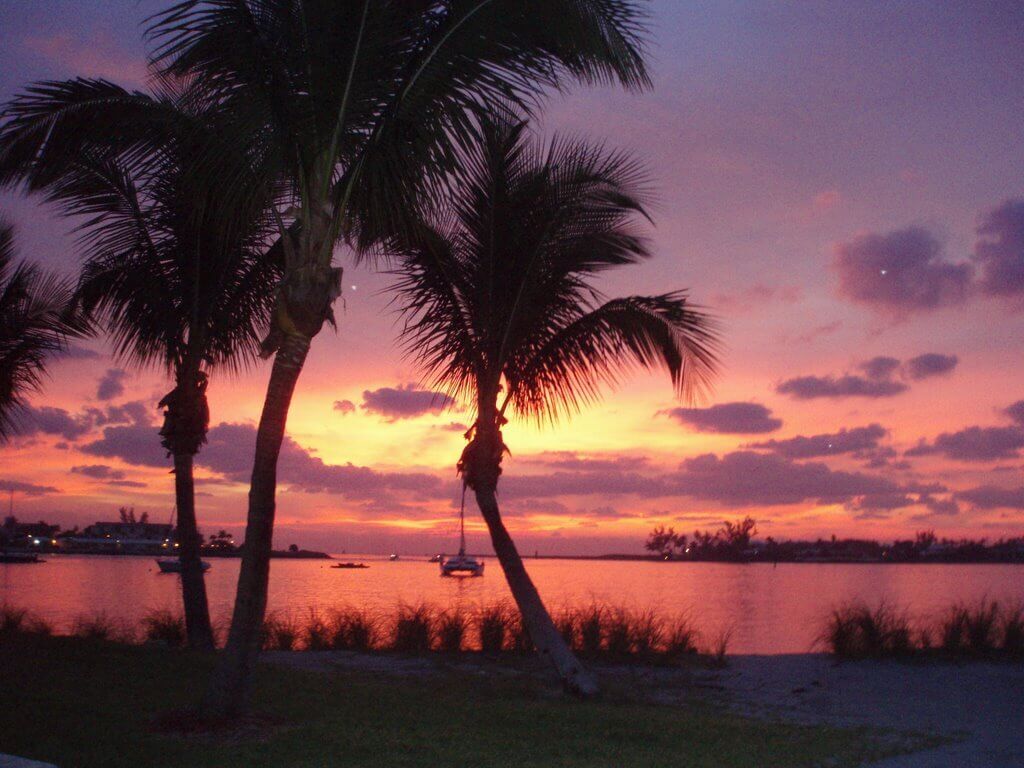 Source: mapio.net
It might be difficult to find a suitable location to see the sunset on Florida's east coast. But on Peanut Island in Florida, there are just a few boats between you and the sun from Island, which provides for a stunning sky almost every evening. As the sun sets, the island becomes noticeably quieter, making it even more serene.
The Sunset Paddle Experience is suitable for all, from beginner to expert! No prior experience is required; you will be paddling alongside the elite. A Sunset Paddle Experience is planned every Saturday evening. If you want to visit during the week, they can also organize a boat for a minimum of four people.
7. Military History of Peanut Island: Kennedy Bunker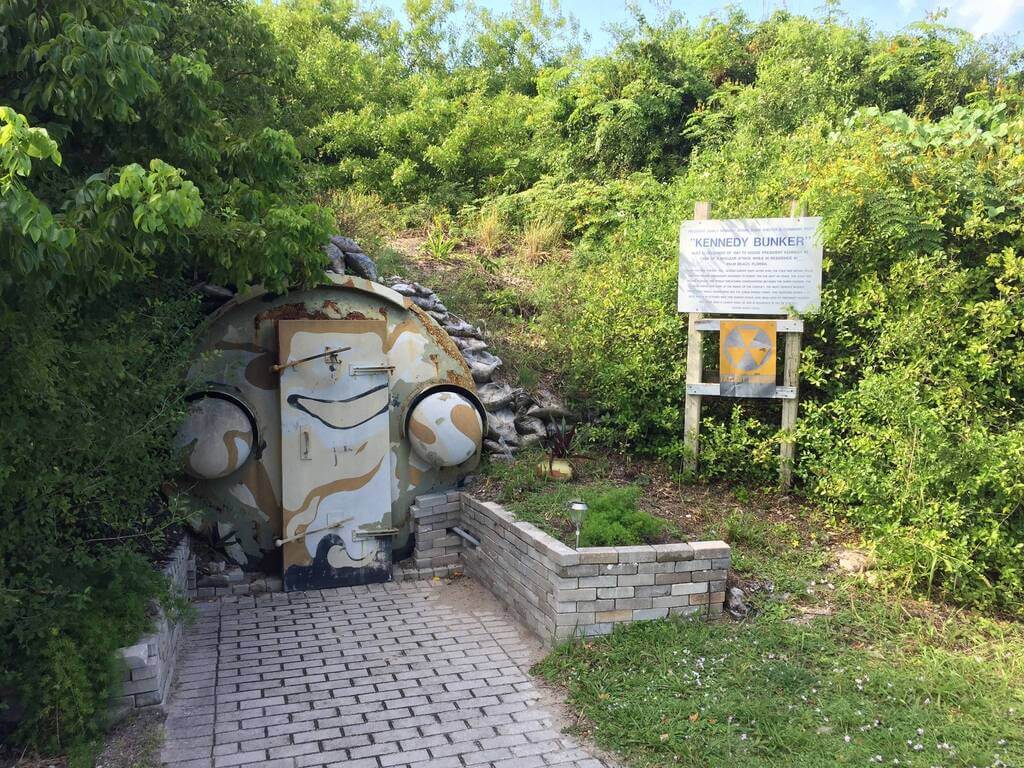 Source: sun-sentinel.com
You may take a break from the island's water-related activities to discover its link to President John F. Kennedy. During the Cold War, the island had a fallout bunker that was built in 1961 to serve as a command center and refuge for the president when he was staying at his nearby Palm Beach, Florida home. This subterranean bunker was built in secrecy, and many people are unaware of its presence to this day.
Even when you're on the island, it's difficult to spot the concealed entrance! In 1999, the Palm Beach Maritime Museum refurbished the derelict shelter and turned it into a visiting attraction. The museum, together with the old Coast Guard Station, is still in operation.
View this post on Instagram
8. Camping on Peanut Island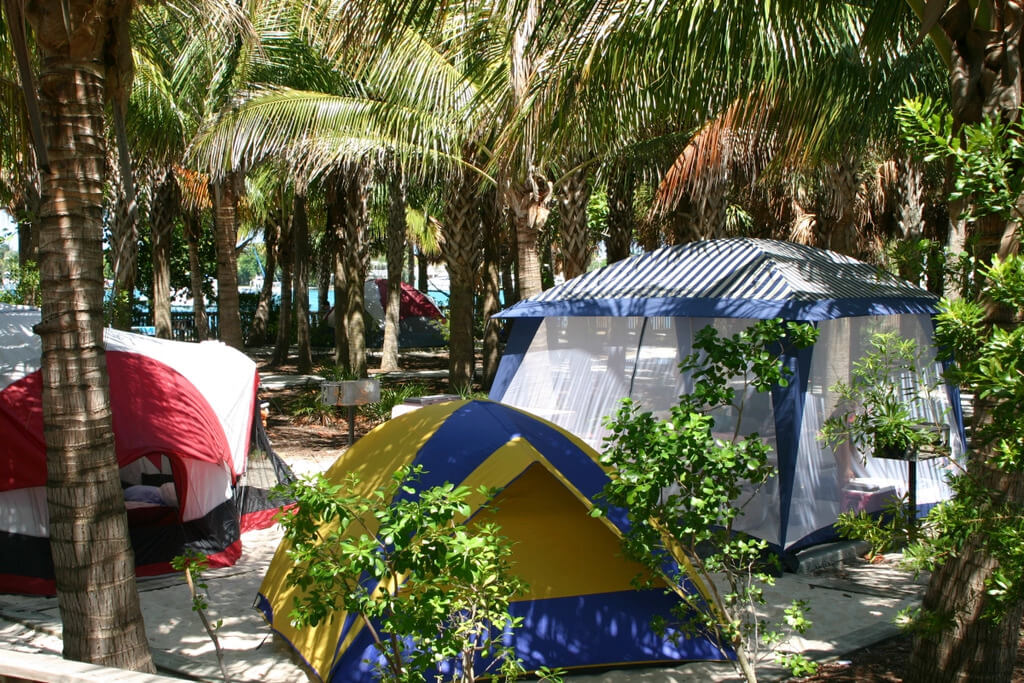 Source: wordpress.com
Peanut Island camping in natural places is prohibited due to high tides. The Park has seventeen designated tropical-themed campsites with a camp pad, barbecue, and picnic areas. There are also facilities with hot indoor showers, a picnic pavilion, and a huge fire ring at the facility. It is not permitted to sleep in bed rolls or sleeping bags. It is illegal to sleep on beaches, piers, docks, picnic spots, and pavilions. Peanut Island camping tents must be commercially manufactured and flame retardant.
View this post on Instagram
9. Other Activities in Peanut Island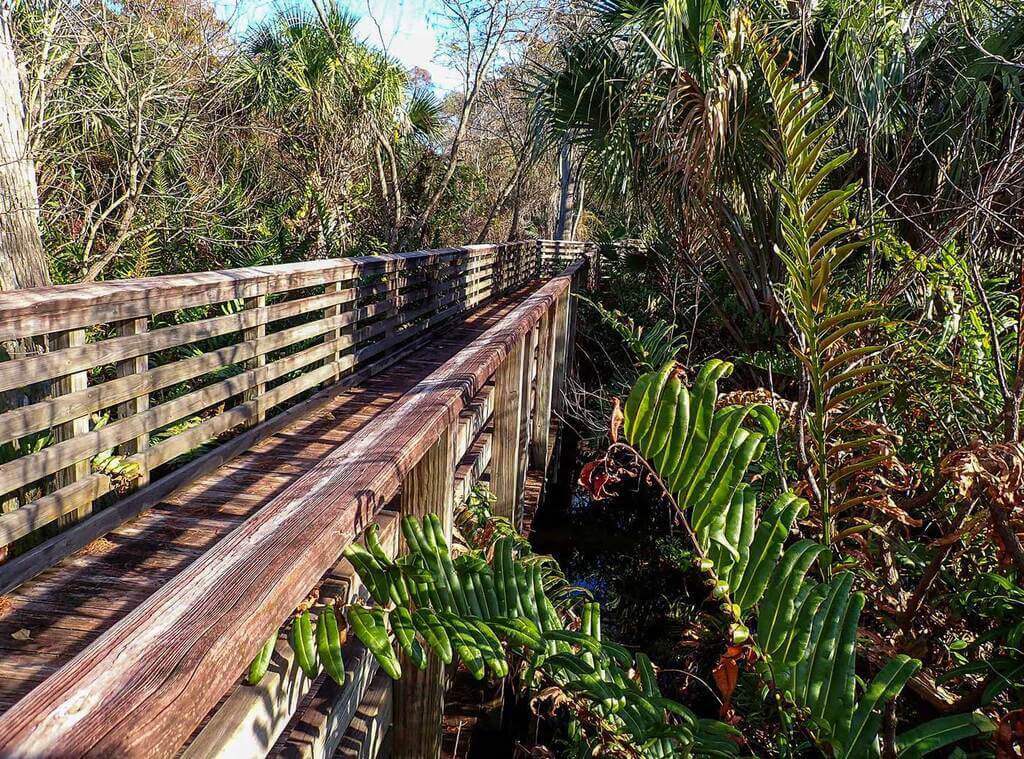 Source: thepalmbeaches.com
On the west side of the island, near the boat docks, there is a Mangrove Boardwalk. This path crosses a pond covered with luxuriant mangrove trees. It leads you from the walking track on the island to the beach, where you may enjoy the surf and sand. If you look over the railings into the water on either side, you could observe migratory birds and possibly manatees. Paddling and kayak activities through the mangrove waterways beneath the walkway are also available.
View this post on Instagram
10. Food and Beverages in Peanut Island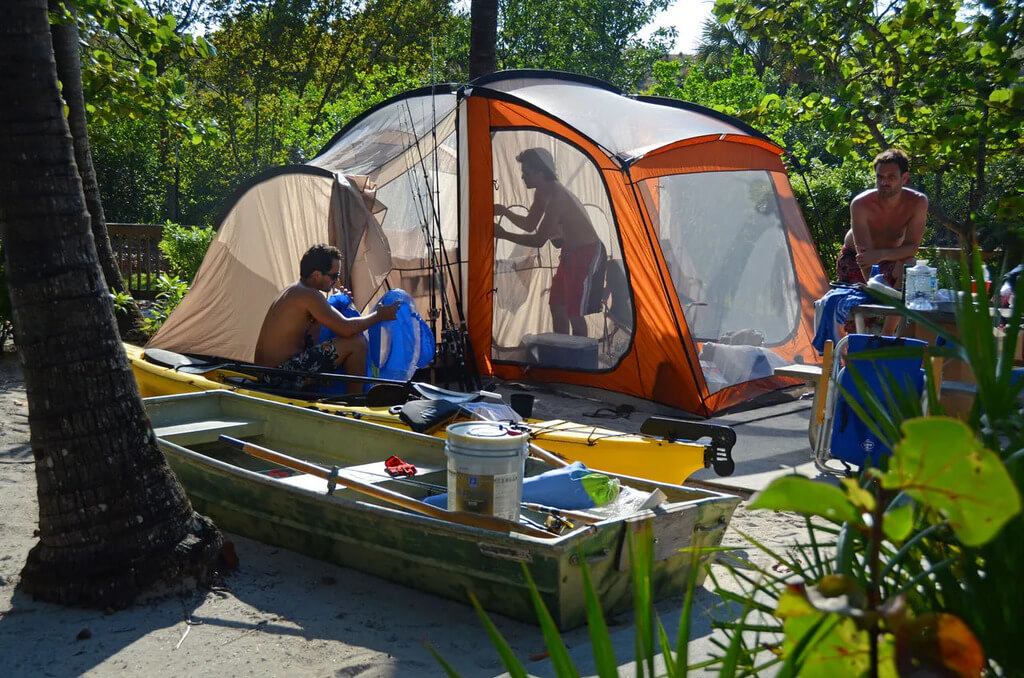 Source: wp.com
As there are no stores on the island, you should bring coolers or baskets filled with food and drinks. Also, bookings are not accepted; you must arrive early to stake your claim and put up the necessary picnic tables beneath a cover. Visitors are not permitted to consume alcohol on the property unless they obtain permission to use the county's campground. However, drinking aboard a boat anchored offshore is still permitted.
Also Read: Ginnie Springs Florida: Visit Perfect North Florida Oasis
Are You Ready to Explore This Tropical Paradise Called Peanut Island!
The Park is the result of a $13 million makeover on the island in 2005. Swimming beaches, both secured and unguarded, are ideal for bathers of all ages to enjoy. A twenty-site Campground is offered for tent campers by reservation for tourists wishing for an overnight adventure. The county website has the most up-to-date information about Peanut Island events.
Hashtags: #peanutisland #florida #palmbeach #jupiter #rivierabeach #thepalmbeaches #palmbeachgardens #singerisland #philfosterpark #blueheronbridge #fl #sunshinestate #lakepark #southflorida #nautical #sandbar #seashellcityfl #palmbeachisland #seashells #junobeachpier #junobeach #smallbusiness #nauticalstyle #nauticaldecor #starfish #jupiterisland #seashellcity #souvenirs #westpalmbeach #boating
FAQs
1. How Long Does It Take to Walk Around Peanut Island?
A pleasant, paved route around the perimeter of Peanut Island is approximately 1.25 miles. Most folks take 40-60 minutes to go around.
2. Is Peanut Island Accessible to the General Public?
It is a tiny island in Lake Worth Lagoon, Florida. It is a county park that is accessible to the general public. Although admission is free, there is a fee to take a public ferry if you do not have your boat.
3. Is a Boat Required to Travel to Peanut Island?
Access the island easily by taking the Water Taxi from the Marina Village. If you don't have your boat, you must pay to travel on the public ferry.
For more updates on the tourism industry, visit Travelila.