Are you planning a trip to Florida and wondering where the clearest water beaches in Florida? It is the correct spot for you. Here, we'll show you where to discover Florida's purest beaches and bluest waters, so you may go swimming in the most transparent water in Florida. The crystal-clear sea and sugar-white sand beaches of Florida have long been celebrated. It's hard to decide which of the 700 kilometers of beautiful beaches to visit.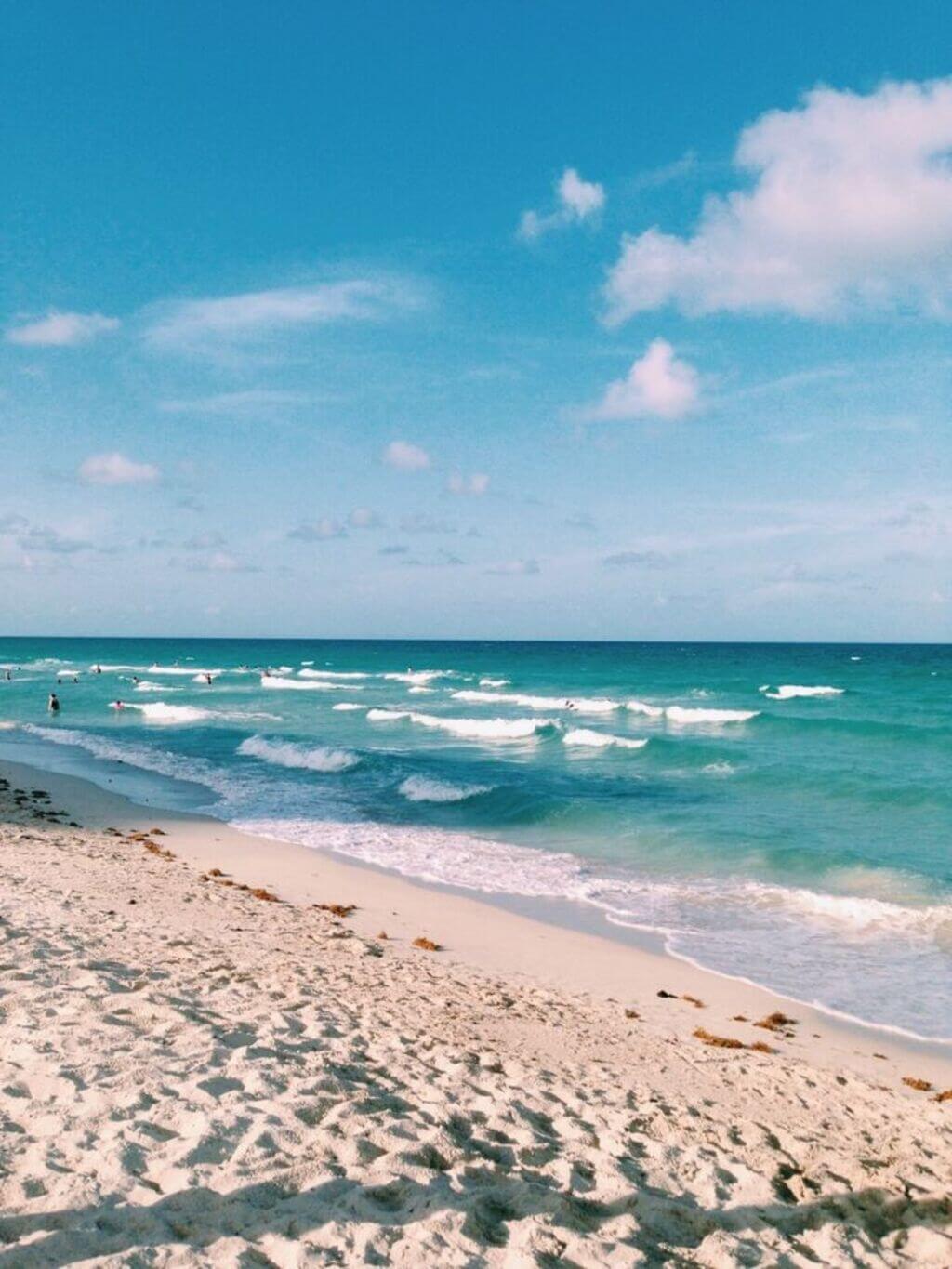 Source: pinimg.com
There are many lovely beaches in Florida, but not all have the pure water you're looking for. Even though Clearwater possesses the Gulf Coast's most sterile water, it falls short of its reputation compared to other locales.
There are numerous spas, rivers, and other watering spots in Florida where you may enjoy the clearest water in Florida. There is no better way to spend a day than relaxing on a beautiful beach or in one of the many springs in Florida.
Why Do We Have the Most Beautiful Water in Florida?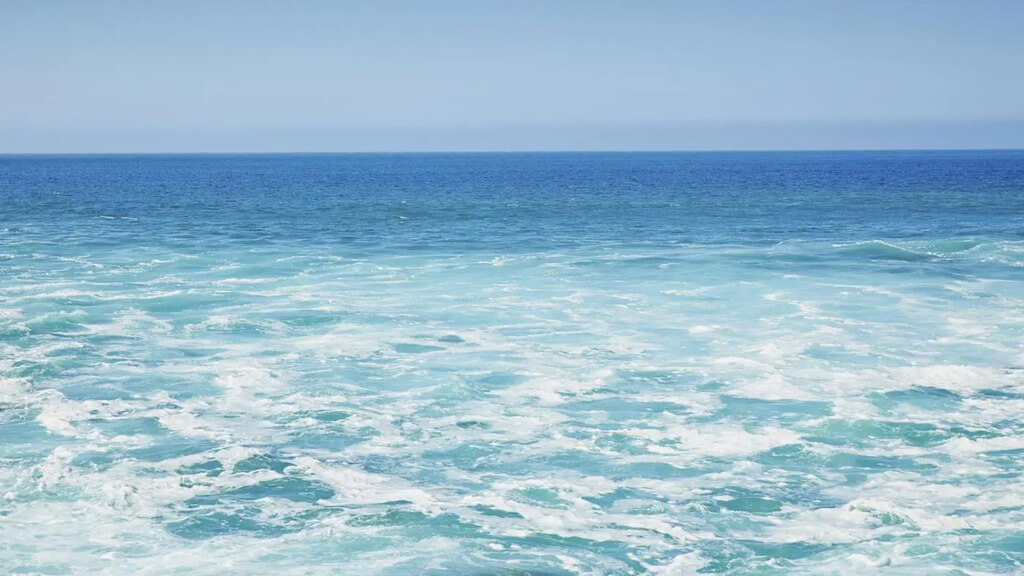 Source: reference.com
Several factors influence water clarity. The effects of wind, rain runoff, and sedimentation on the waves are among the many factors involved. Florida is famed for its mild breezes and calm seas in some regions. This region's green and blue seas get clearer when this continues for days.
Water clarity may be affected by the time of year as well. Spring and fall are the best times to swim in Florida's seas. Beaches in Florida with clear water appear to result from ocean currents and the bay's position. So it's no surprise that the beaches in Florida's Panhandle are known for their clearest water in Florida. The Emerald Coast isn't just a catchphrase.
The waters of the Gulf Coast and the Space Coast of Florida are among the purest in the state. Florida's crystal-clear springs aren't to be overlooked either. In Florida, they are always clear-water spots. A storm churns up the water and disperses silt, making the water cloudy. The clarity might take a few days to return to its original state.
List of 12 Places with the Clearest Waters in Florida
1. Sunshine State's Cleanest Water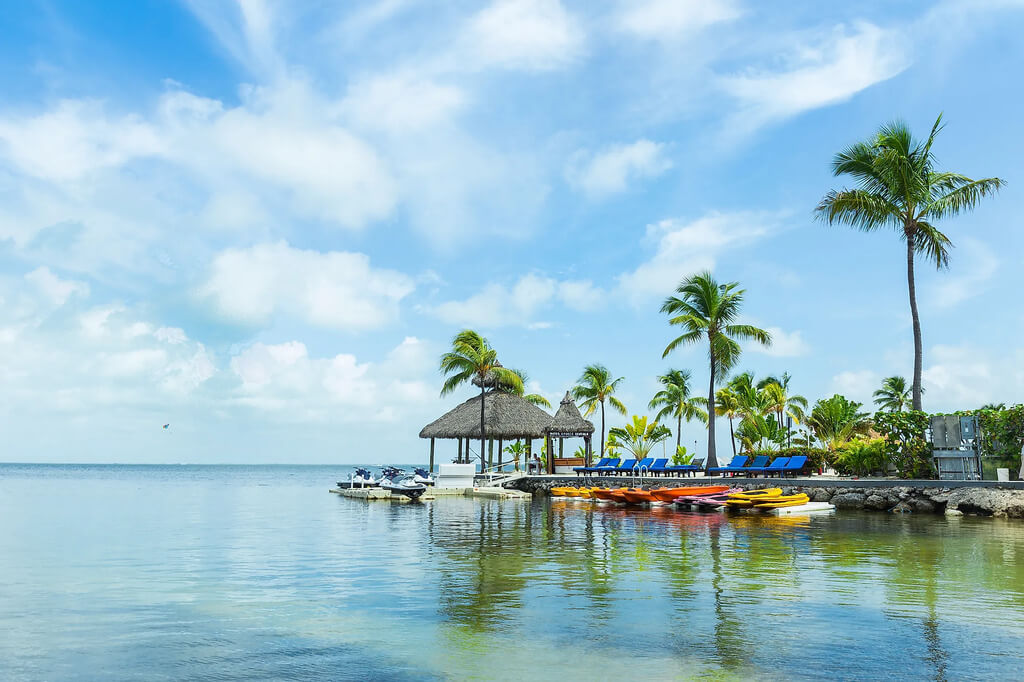 Source: worldatlas.com
The Florida Keys are the best boating destination because of its clearest water in Florida. Boaters may accomplish so much with the crystal-clear water, producing the ideal "tropical paradise" we all desire. Because of that, the Keys are such a popular tourist destination.
You may find some of Florida's best snorkeling and diving areas near Key Largo, Islamorada, Marathon, and Big Pine Key. Islamorada Sandbar, Marvin Key, and the other islands and anchorages in the Lower Keys are also popular destinations.
View this post on Instagram
Hastags: #floridakeys #florida #keywest #miami #islamorada #fishing #floridalife #keywestflorida #flkeys #keylargo #saltlife #miamibeach #floridaliving #islandlife #travel #floridafishing #ocean #keywestlife #southflorida #keyslife #floridakeyslife #thefloridakeys #beach #vacation #visitflorida #sunset #floridakeysfishing #keywestfl #fishinglife #floridabeaches
2. Jupiter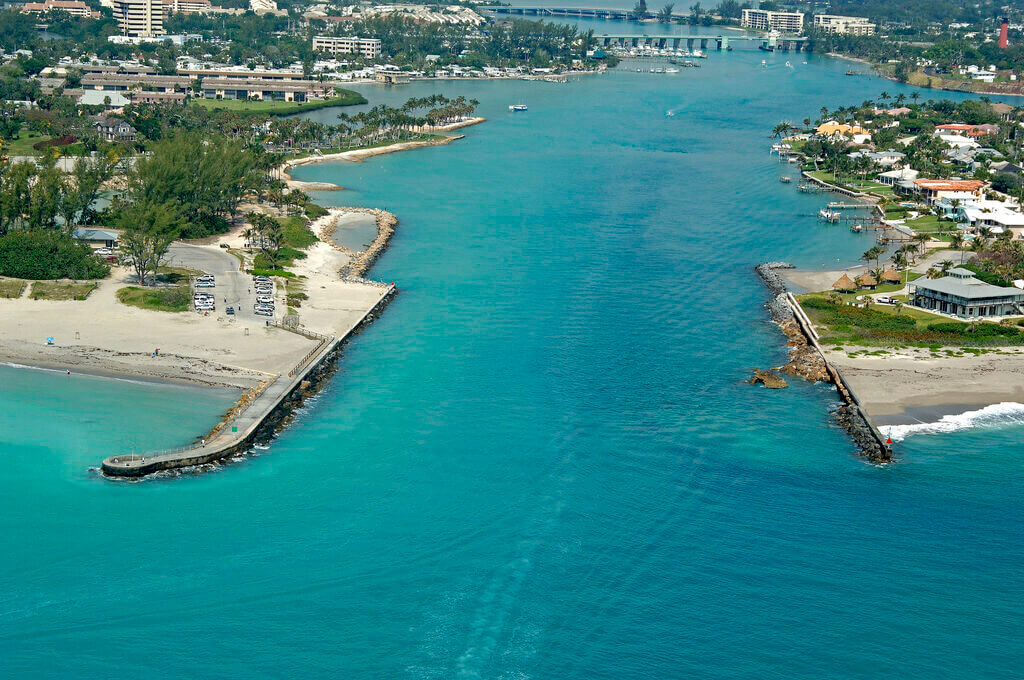 Source: marinas.com
It's easy to understand why Jupiter is at the top of our list, thanks to its world-class offshore fishing, excellent restaurants, and three famous sandbars. Jupiter's water is exceptionally pure during incoming tides because of its closeness to the Gulf Stream. Jupiter beaches in Florida with clear water make it another fantastic boating location in Florida.
View this post on Instagram
Hastags: #jupiterbeach #junobeach #palmbeachgardens #jupiterflorida #jupiter #jupiterfl #jupiterinlet #tequesta #southflorida #palmbeach #beach #junobeachpier #juplife #beachlife #juno #pbg #sunrise #juplovin #coffee #kombuchaontap #kombucha #acai #northpalm #jupiterisland #beachlifestyle #coldbrew #latte #acaibowls #cappucino #beets
3. Destin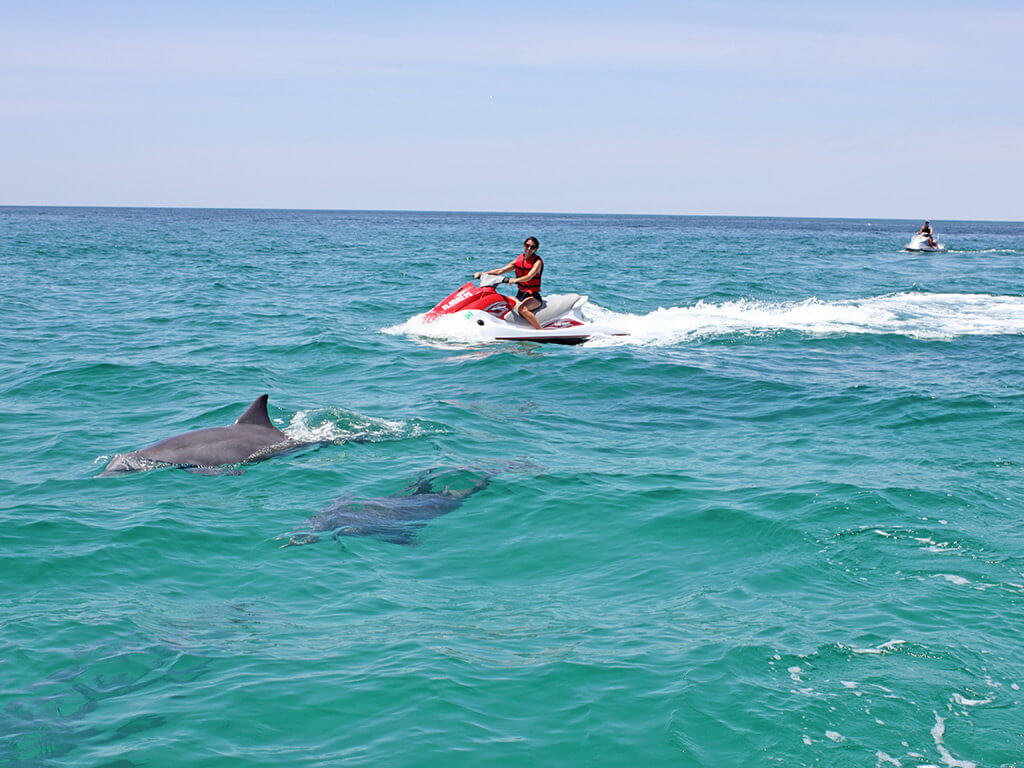 Source: netdna-ssl.com
If you've ever wondered why Destin is known as "The Emerald Coast," it's not hard to see why. There is nothing like the water in this area of Florida. In contrast to many other regions, only the sea offshore is crystal clear in this area. You'll need to take advantage of the opportunity when the tide comes in. The world-famous "Crab Island" sandbar is a prime example of this.
Crab Island, a massive sandbar inside Destin Harbor, is a popular boating destination for visitors from all around the region. Many concession stalls, a watersports park, and even a floating church chapel are located on this massive sandbar! The island's clearest water in Florida acts as a binder, holding everything together.
View this post on Instagram
Hastags: #destin #a #florida #destinflorida #fortwaltonbeach #emeraldcoast #santarosabeach #pensacola #destinfl #niceville #miramarbeach #panamacitybeach #crabisland #sandestin #beach #navarre #navarrebeach #gulfcoast #ninho #graytonbeach #kobalad #amour #mils #love #crestview #okaloosaisland #eglinafb #pensacolabeach #beachlife #niska
4. Panama City Beach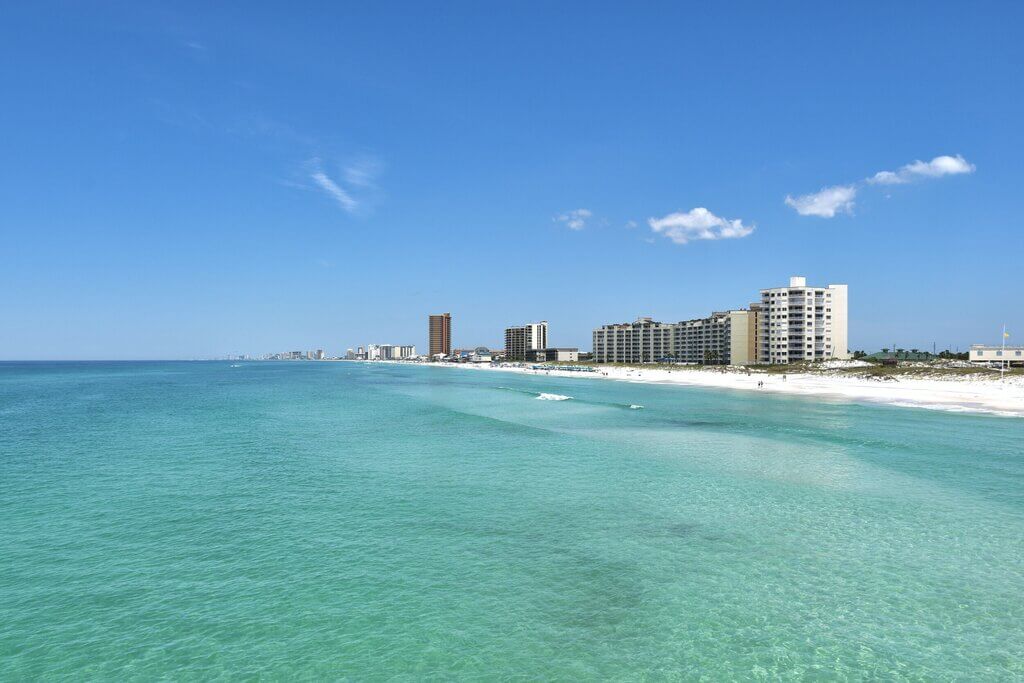 Source: squarespace-cdn.com
Panama City Beach's "Shell Island" is similar to Destin's "Crab Island." There's no sand here, however. Boaters go to Shell Island to enjoy the clearest water in Florida, and they do so regularly. However, St. Andrew Bay is protected by Shell Island, a 7-mile-long barrier island uninhabited.
View this post on Instagram
Hastags: #panamacitybeach #panama #panamacity #a #florida #pcb #destin #panam #pty #panamaoeste #panamapty #beach #panamanian #panamacitybeachflorida #panamagram #panamafashion #panamapictures #panamacanal #pensacola #panamacityflorida #chiriqui #panamamoda #graytonbeach #alysbeach #panamahat #panamaventas #destinflorida #chorrera #miramarbeach #panamatrendy
5. Springs with Fresh Water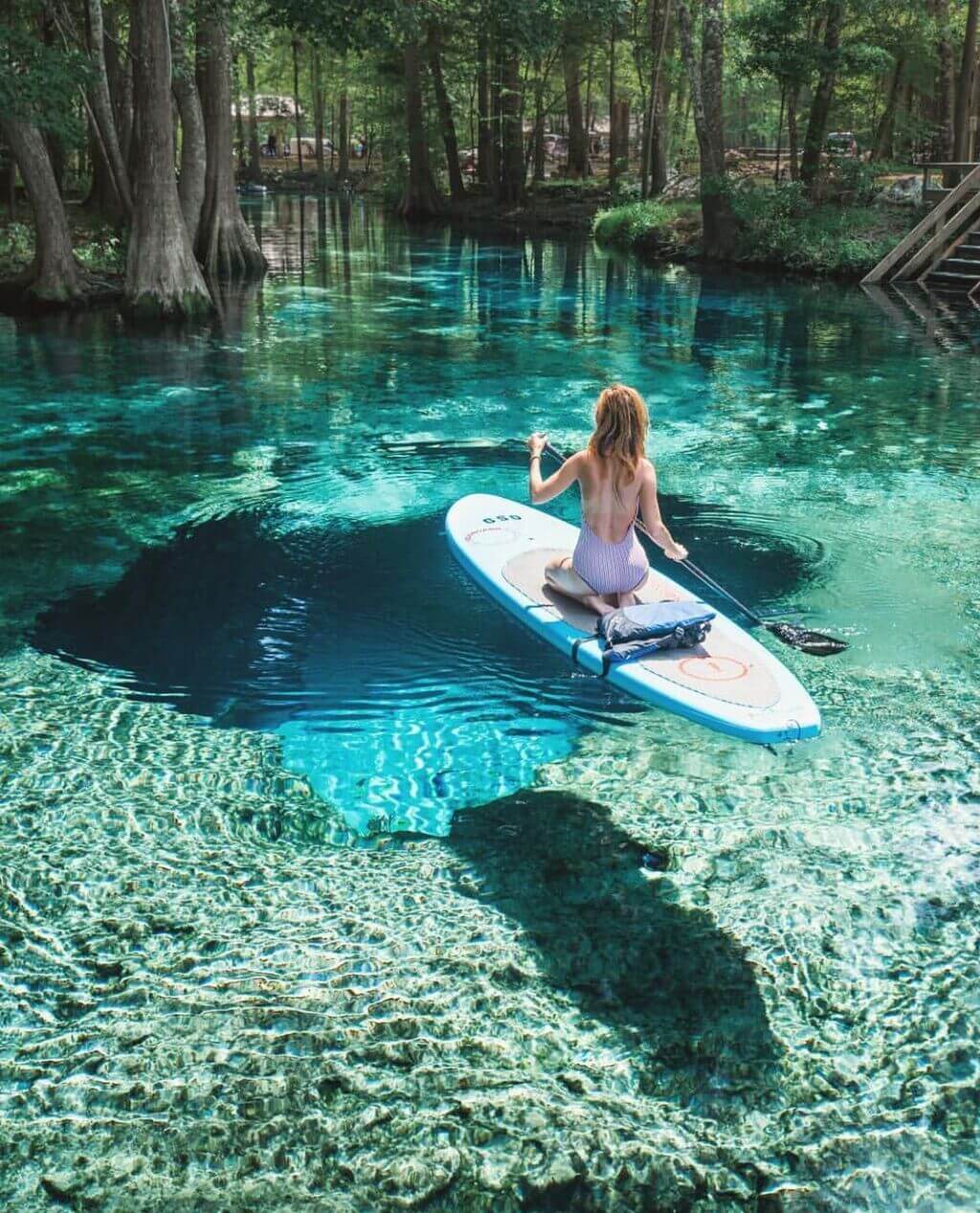 Source: pinimg.com
Only a few of Florida's more than 600 freshwater springs may be reached by boat. Silver Glen Run and The Rainbow River should be on your priority list for this trip.
The Silver Glen Run connects Silver Glen Spring to Lake George through a canal. The water at Silver Glen Run looks like a swimming pool year-round. During the Summer, this location is a popular destination for boaters, especially on the weekends.
Flowing south from Rainbow Springs State Park to its confluence with the Withlacoochee River, the Rainbow River finally makes its way to the Gulf of Mexico. A little distance from the spring head, boaters are permitted on The Rainbow River up to that point. As you move closer to the headwaters, the water becomes more transparent.
View this post on Instagram
Hastags: #freshwaterspring #freshwater #travelphotography #nature #explore #florida #scenic #travel #landscape #landscapephotography #foragingnewengland #springtimeinthe #australia #australiasnorthwest #foragingforfood #explorewa #pilbara #sacredground #naturephotography #ohiospring #stunning #fallinontario #ontariofall #walkinthewoods #frolick #handsome #gorgeous #landscapes #beautiful #backyard #rainbowspringsstatepark #florida #rainbowsprings #canon #kayaking #rainbowriver #floridasprings #floridastateparks #naturephotography #canoeing #alexandersprings #flstateparks #suwannee #freediving #scuba #wildlifephotography #cavediving #naturephotographer #diving #treehugger #highsprings #greatshots #d #canonphotography #paddleboarding #supyoga #ocala #floridanaturephotography #crystalriver #bluespringsstatepark
6. The City of Miami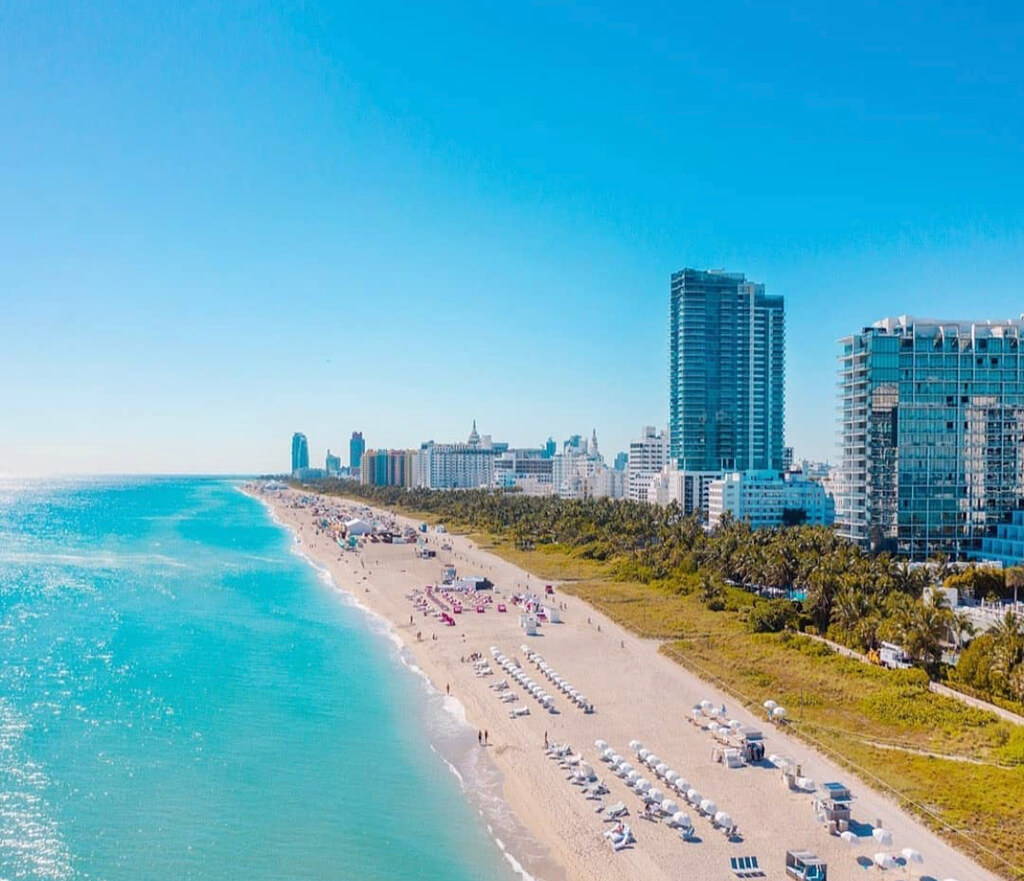 Source: twimg.com
Miami is a great place to go boating, but the water isn't as soothing as you might expect. This clearest water in Florida may be abundant south of Key Biscayne, particularly at Haulover Sandbar and countless other cuts and sandbars.
View this post on Instagram
Hastags: #cityofmiami #miami #miamilife #miamibeach #miamidade #miamiflorida #florida #brickell #miamidadecounty #dade #downtownmiami #coralgables #igersmiami #miamiskyline #miamilifestyle #miamiliving #ftlauderdale #ig #hialeah #foundinmiami #dadecounty #ilovemiami #miamiphotographer #miamifun #coconutgrove #broward #exploremiami #miaexplore #thisismiami
7. Palm Beach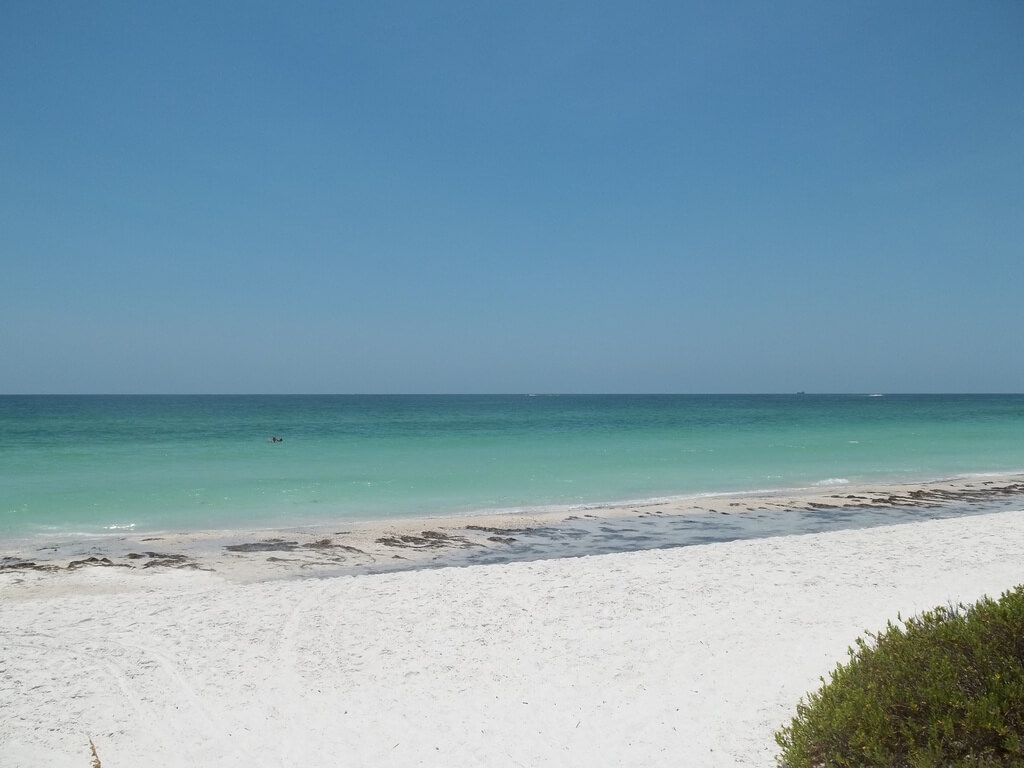 Source: wikimedia.org
You can find some of the clearest water in Florida along this length of the East Coast, and Palm Beach sits right in the middle. On an incoming tide, just inside Palm Beach Inlet, Peanut Island transforms into one of Florida's most idyllic boating destinations.
Offshore fishing, scuba diving, and recreational boating are popular pastimes in Palm Beach. In terms of tourist attractions, Peanut Island is a must-visit. It's worth a look!
View this post on Instagram
Hastags: #palmbeach #miami #westpalmbeach #florida #southflorida #bocaraton #broward #delraybeach #palmbeachcounty #fortlauderdale #palmbeachgardens #boyntonbeach #jupiter #wellington #lakeworth #miamibeach #browardcounty #boca #soflo #wpb #realestate #delray #beach #royalpalmbeach #orlando #jupiterflorida #love #deerfieldbeach #jupiterfl #travel
8. The City of Tampa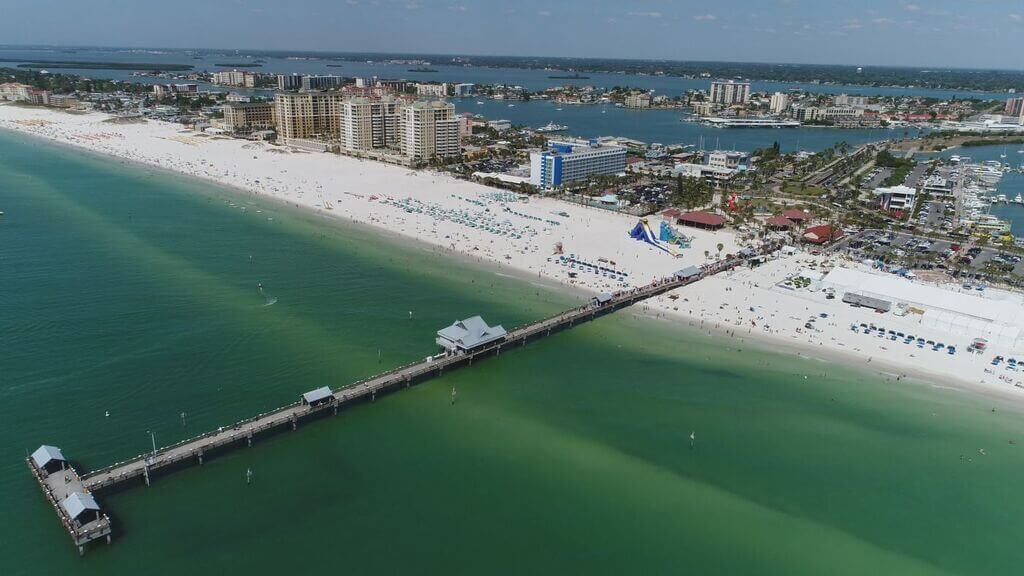 Source: tampaaerialmedia.com
Tampa is another location where boaters may enjoy the clearest waters of Florida Gulf of Mexico. Among Tampa's many boating destinations, Egmont Key and Passage Key are among the best for pristine water.
At the mouth of Tampa Bay, these two islands are famous spots for cruising. The white sand bottom of Passage Key makes it one of the lowest sandbars in all of Florida, and the beach along Egmont Key is stunning.
View this post on Instagram
Hastags: #cityoftampa #tampa #tampabay #tampaflorida #tampafl #southtampa #florida #downtowntampa #tampaconstruction #tampabayarea #stpete #supportsmallbusiness #pasco #supportlocal #tampalife #clearwater #blackexcellence #buyblack #tampamaintenance #supportblackbusiness #atl #gogettallc #tamparepair #tampahandyman #gogettaservices #tamparemodeling #blackownedbusiness #drywall #roofrepair #aroundtampa
9. Sarasota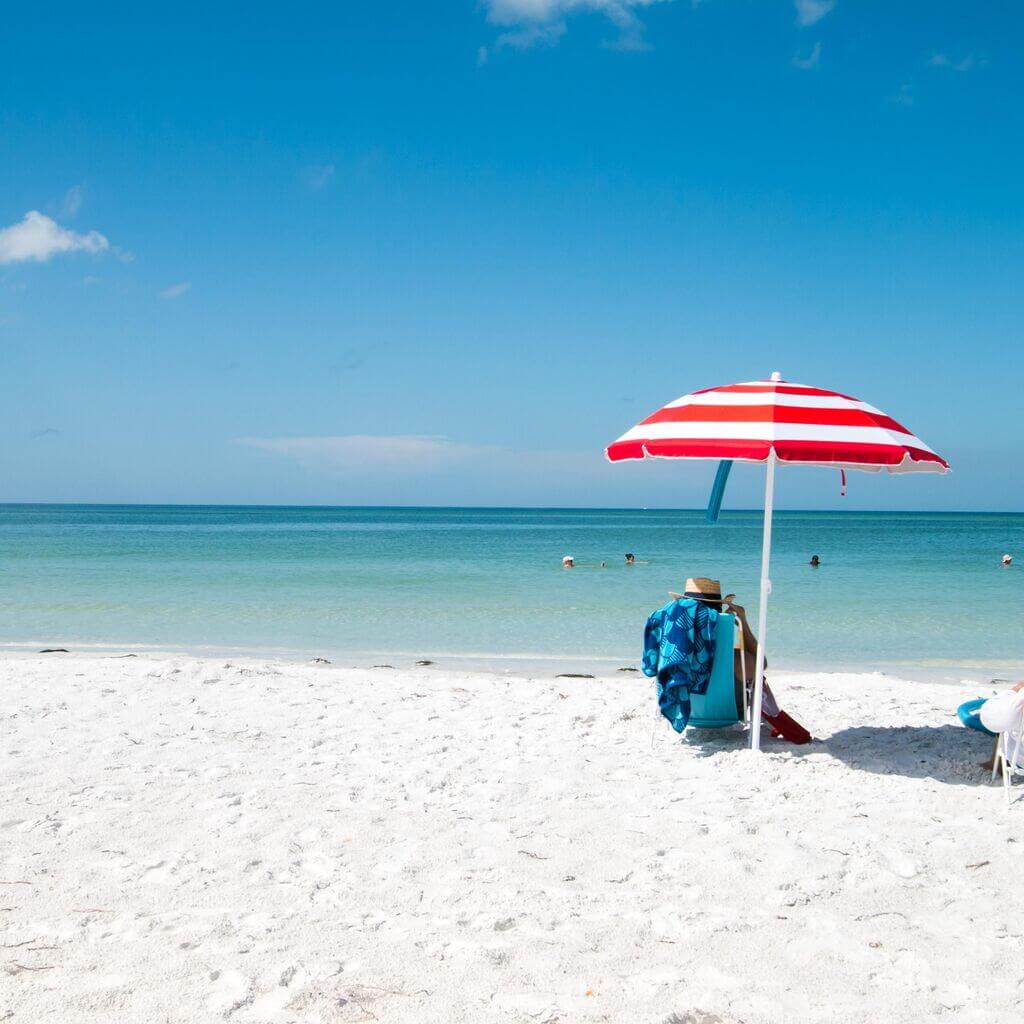 Source: digital.ihg.com
It's no secret that Sarasota is quickly rising to the top of the list of top vacation spots in the Sunshine State. The water is magnificent. Visiting one of the many sandbars or beaches in this area allows boaters to experience the clearest water in Florida. Midnight Pass, Jewfish Key, and North Lido Beach are among the most popular sports in the city.
View this post on Instagram
Hastags: #sarasota #florida #bradenton #srq #siestakey #lakewoodranch #sarasotaflorida #tampa #longboatkey #sarasotafl #miami #orlando #annamariaisland #tampabay #srqlife #siestakeybeach #manateecounty #fashion #stpete #venice #clearwater #veniceflorida #stpetersburg #realestate #floridalife #naples #sarasotacounty #portcharlotte #downtownsarasota #beach
10. Boca Grande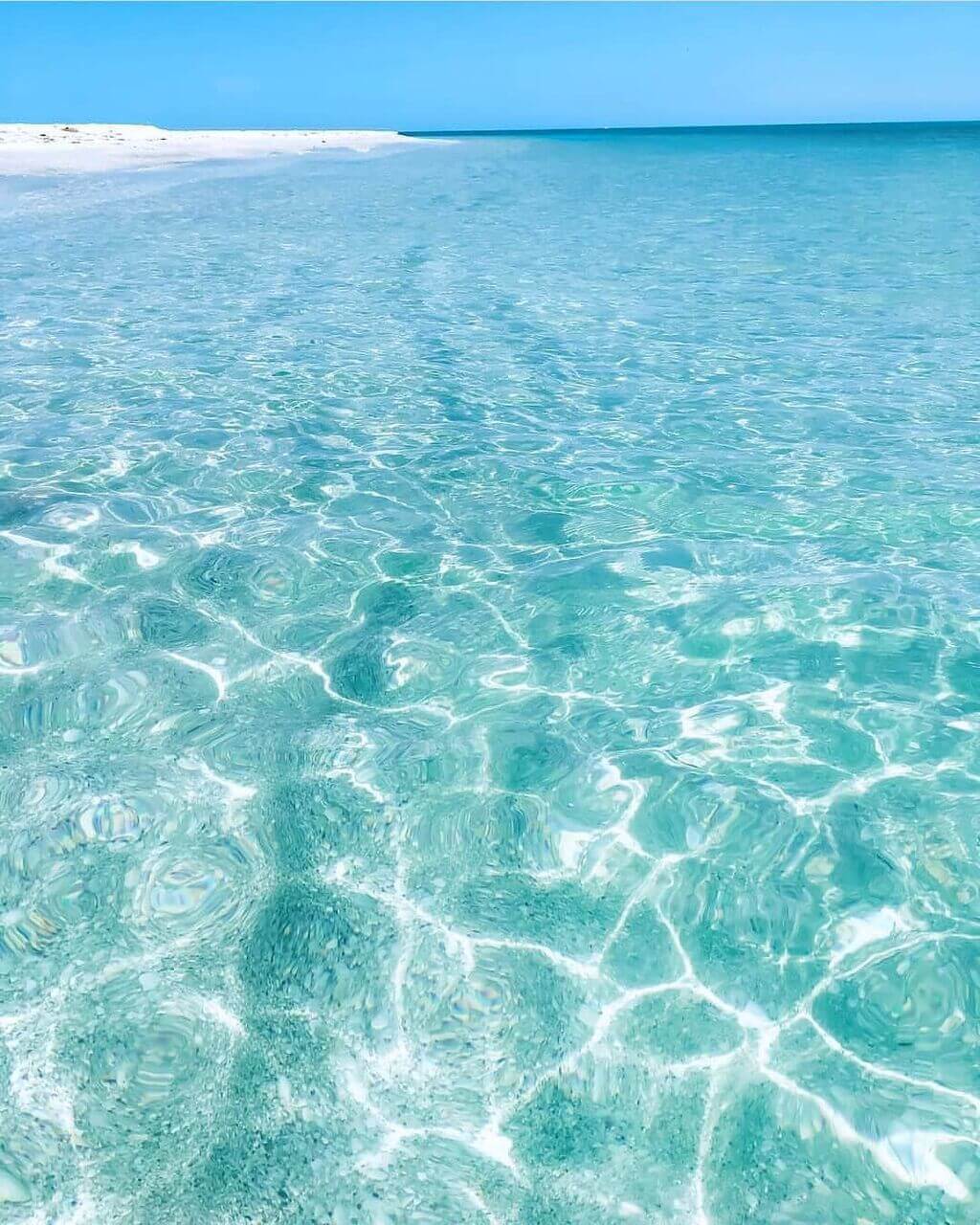 Source: pinimg.com
Boca Grande, one of our favorite spots in Florida, is nestled in the center of boating paradise and at the northern end of Charlotte Harbor. It comprises Cayo Costa, Useppa, Cabbage Key and North Captiva, Little Gasparilla, and Boca Grande, which is a fantastic boating spot. The water in this area is gorgeous in the spring.
View this post on Instagram
Hastags: #bocagrande #cartagena #florida #sarasota #puntagorda #tarpon #colombia #fishing #medellin #comida #naples #tampa #bogota #cali #cartagenadeindias #snook #annamariaisland #capecoral #portcharlotte #miami #redfish #marcoisland #englewoodfl #fortmyers #siestakey #santamarta #bonitasprings #swfl #cabbagekey #pennfishing
11. Dry Tortugas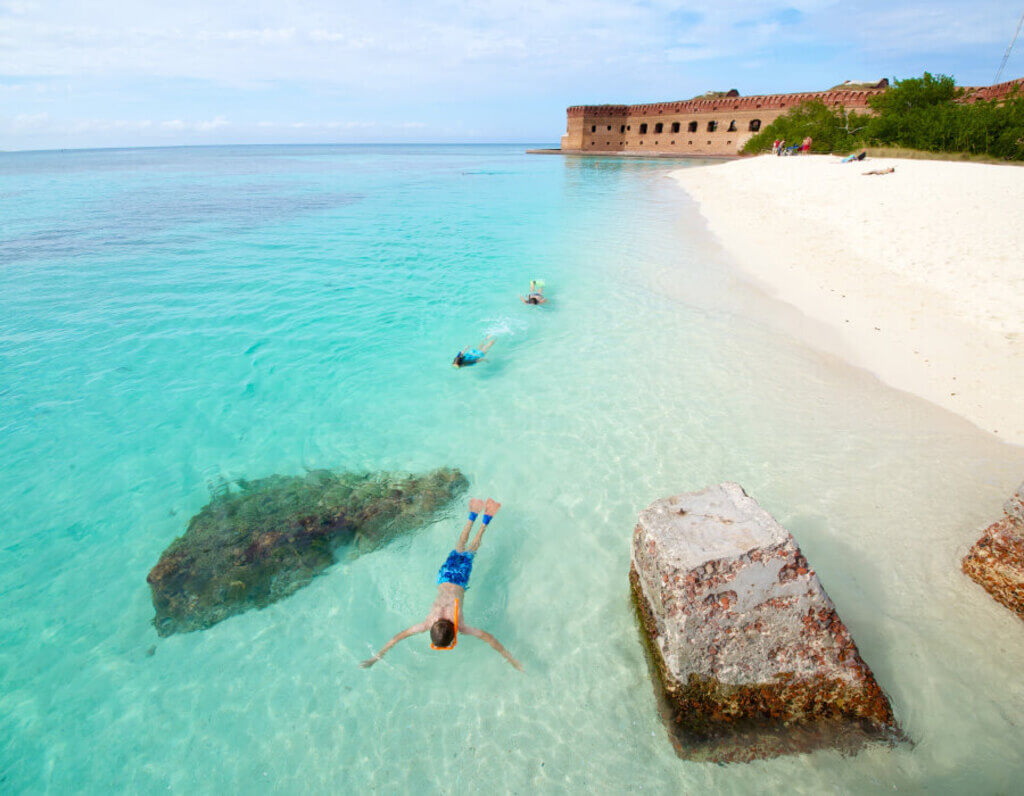 Source: drytortugas.com
There are some of the clearest waters in Florida on the Dry Tortugas islands. In the Gulf of Mexico, about 70 miles off the coast of Key West. Traveling by boat, ferry, or airline is the only viable option. But for those seeking Florida beaches and solitude, we can assure you it is worth the effort.
The seven tiny islands that make up Dry Tortugas National Park total 100 square miles, making it a tropical haven. The most transparent water in Florida and pillowy white beaches make this national park a must-see. The sole tropical reef and the world's third-largest is found in these waters. Snorkeling or Scuba Diving is a requirement while visiting this location.
The wind is less intense from November through April, making the water cleaner. As a result of its isolation, you'll always be able to locate a place for yourself in this area.
View this post on Instagram
Hastags: #drytortugas #drytortugasnationalpark #florida #floridakeys #keywest #fortjefferson #travel #nationalpark #machecustoms #vacation #conchrepublic #ocean #beach #paradise #kingsailfishmounts #fishing #k #nps #bahamas #kotd #explore #love #visitflorida #sunset #blackpearlcastnets #centerconsoleboats #miami #seaveeboats #flatsboat #merittsupply
12. Ginnie Springs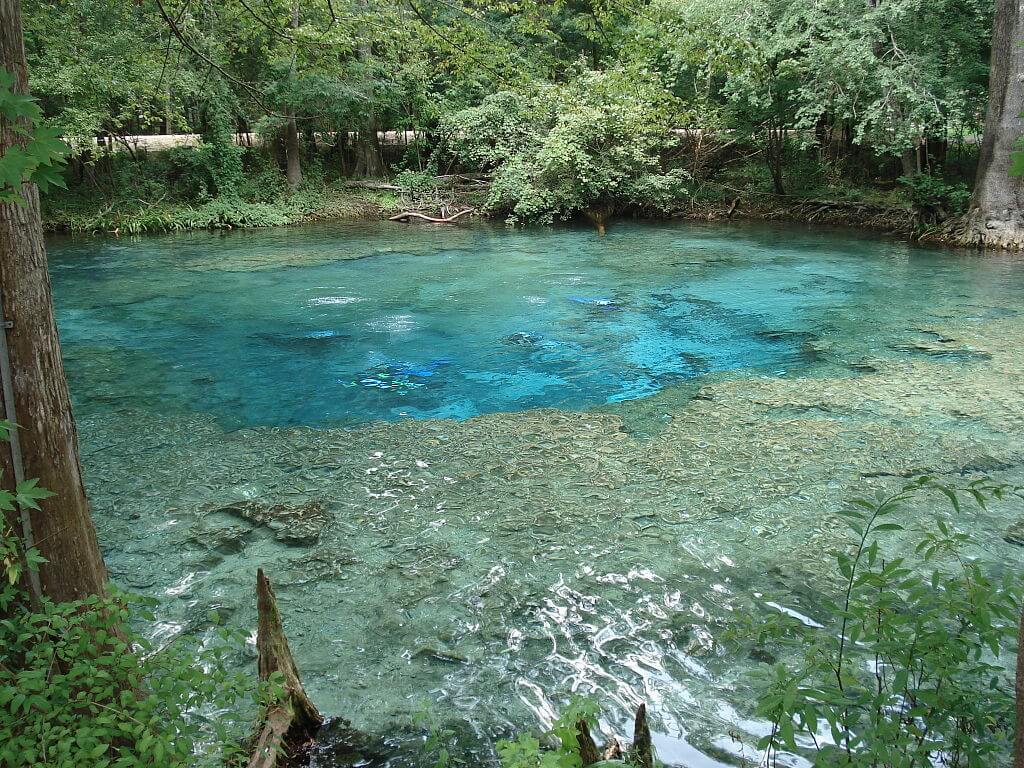 Source: wikimedia.org
Ginnie Springs is the most proper place to go in for the clearest water in Florida. The water has a stunning blue color and is always a comfortable 72F/22C, making it an ideal getaway from the oppressive heat of Florida.
Many water sports are available in Florida, but swimming in the most transparent water is a must. It's a great place to go paddling boarding, tube boarding, canoeing, and kayaking. You may find a fantastic underwater cave system here for trained divers. You can even see the cave entrances from above the water due to the area's very transparent water.
View this post on Instagram
Hastags: #sidemountdiving #divegue #underwaterworld #wanderlust #tecdiving #diving #water #love #pureflorida #santaferiver #discoverflorida #photooftheday #irockersup #sonyalpha #miami #travelphotography #paddleboarding #snorkeling #supflorida #ichetuckneesprings #guedivers #naturephotography #geology #sidemount #goprohero #ginnie #gilchristbluesprings #earth #usa #paddleflorida
Also Read: Guide On Things To Do In Gainesville Florida To Help You Explore
At the End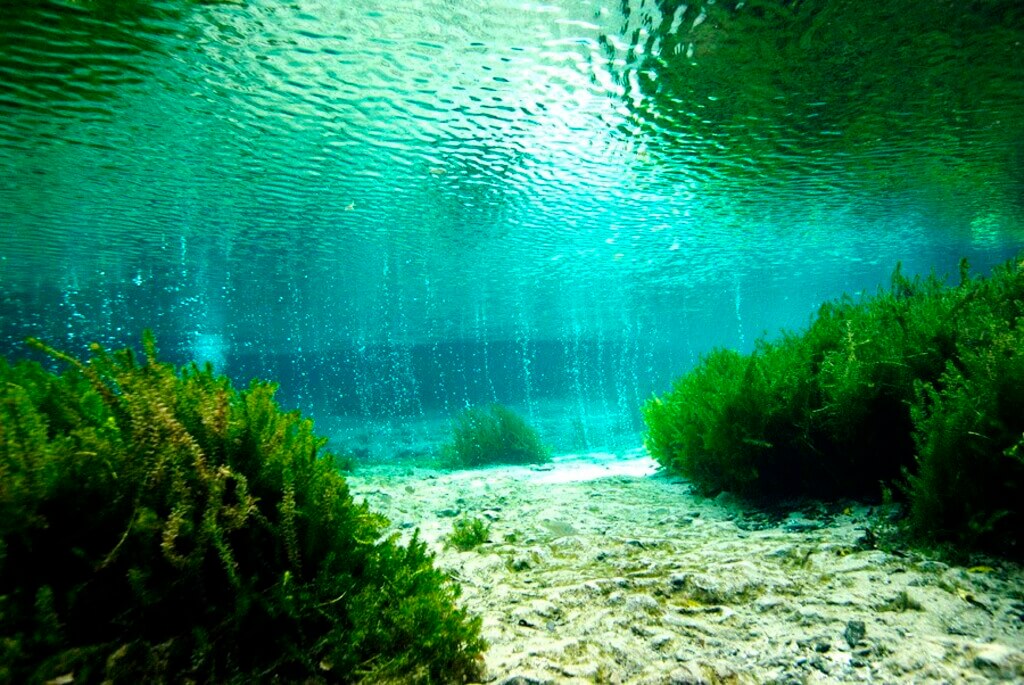 Source: blogspot.com
It's easy to see that Florida has plenty of choices for those seeking the purest water. There are so many options when it comes to the clearest water beaches in Florida.
You'll find the purest ocean and clear water beaches in Florida at any of these blue beaches in Florida.
FAQ's
1. When It Comes to Florida's Beach, Where Are the Best Spots?
The clearest water in Florida Keys is among the cleanest in the state. However, there aren't many beaches in the region. Smathers Beach, Bahia Honda, and Sombrero Beach are some of the best. For some reason, only Bahia Honda has water that's as clear as glass.
2. In Clearwater Beach, Florida, Is the Water Crystal-Clear?
Clearwater Beach, on the Gulf of Mexico's resort coast, with pristine white sands and crystal-clear seas ideal for swimming. There are a variety of water activities available at this beach, including snorkeling, parasailing, and jet skiing, thanks to the pristine Gulf waters.
3. Is Fort Myers Beach a Safe Place to Go for a Swim?
It's true for the majority of individuals. On the other hand, red tide can cause skin irritation and burning eyes in certain people. Avoid red tide waters if you are very sensitive to plant products. Get out and carefully clean yourself if you're experiencing any discomfort.
4. Where Are the Best Beaches in Florida?
The Florida Gulf Coast's magnificent white sand beaches and consistently quiet surf make it an ideal destination for anyone seeking a more relaxed ocean experience.
For more updates on the tourism industry, visit Travelila.