Little Switzerland, NC, is a summer colony located along the Blue Ridge Parkway in the North Carolina Mountains. Population 46, says their town sign. Many structures are designed in distinctive Swiss architectural styles. Little Switzerland NC is approximately an hour north of Asheville and provides a unique right-along-the-parkway stop for meals at the Switzerland Cafe and a little shopping at the General Store or the Minerals Museum of North Carolina. The place is highly romantic because of the cozy and calm environment. It is a great place for those traveling with family or is on their honeymoon.
The Best 12 Little Switzerland NC Things to Do
Are you wondering what to do with your time while you visit Little Switzerland, NC? Despite its tiny size, Little Switzerland, NC offers much to keep tourists entertained! Some of our guests prefer to stay in the cabin and relax while admiring the surrounding flowers and woodland. If you do want to venture farther afield, here are little Switzerland NC things to do while staying in the city:
1. Books & Beans in Little Switzerland NC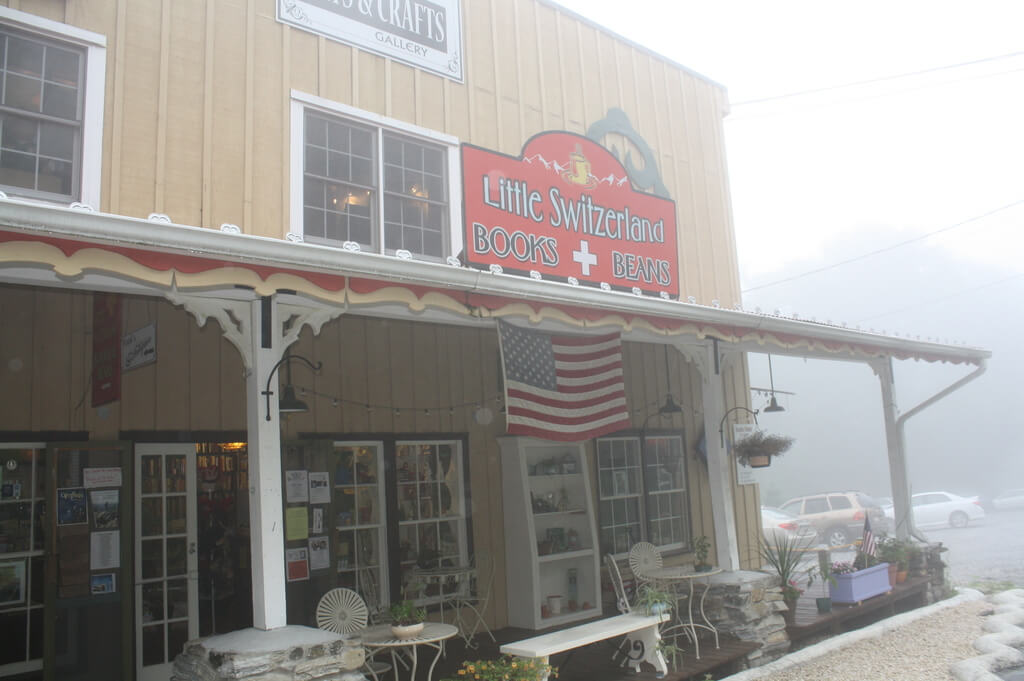 Source: wordpress.com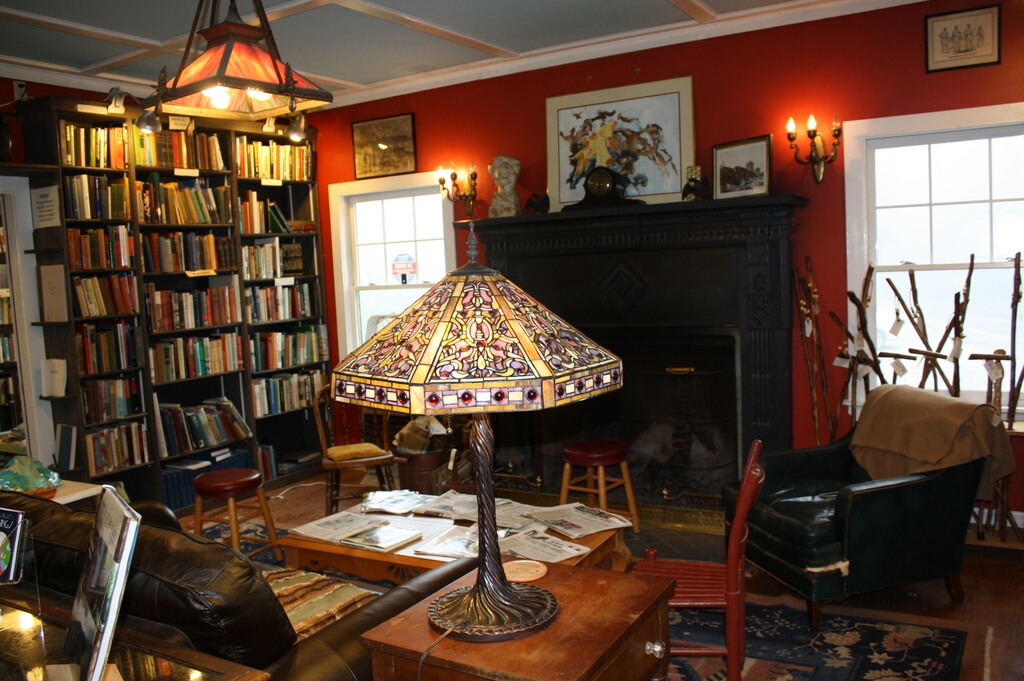 Source: wordpress.com
This is a Coffeehouse in little Switzerland NC unlike any other! It also has a well-stocked bookstore with both new and limited-edition publications. Upstairs, there's also a small art gallery with work by local artists. It's a wonderful place for an afternoon stroll. Take a seat by the fireplace with a cup of coffee and some pastries, and a nice book. Perfect for those rainy afternoons when going outside isn't an option!
2. The Emerald Village

Source: blueridgemountainstravelguide.com
You may go below and tour a genuine mine at Emerald Village! This recreation of an ancient North Carolina mining village is only one of the numerous attractions available. The Gemstone Mine is a lot of fun, and you may spend your time looking for genuine jewels or gold panning! You may also participate in unique black light tours of the mine in the evening! When you visit for the day, there is much to keep you occupied.
Most displays are free to view and are jam-packed with a wide range of objects gathered over decades. It's open seven days a week from spring through October. It draws tourists from all over the globe, with shows like the Travel Channel's Ultimate World Access and the National Geographic Channel's The Savage Line promoting it.
3. The Altapass Orchard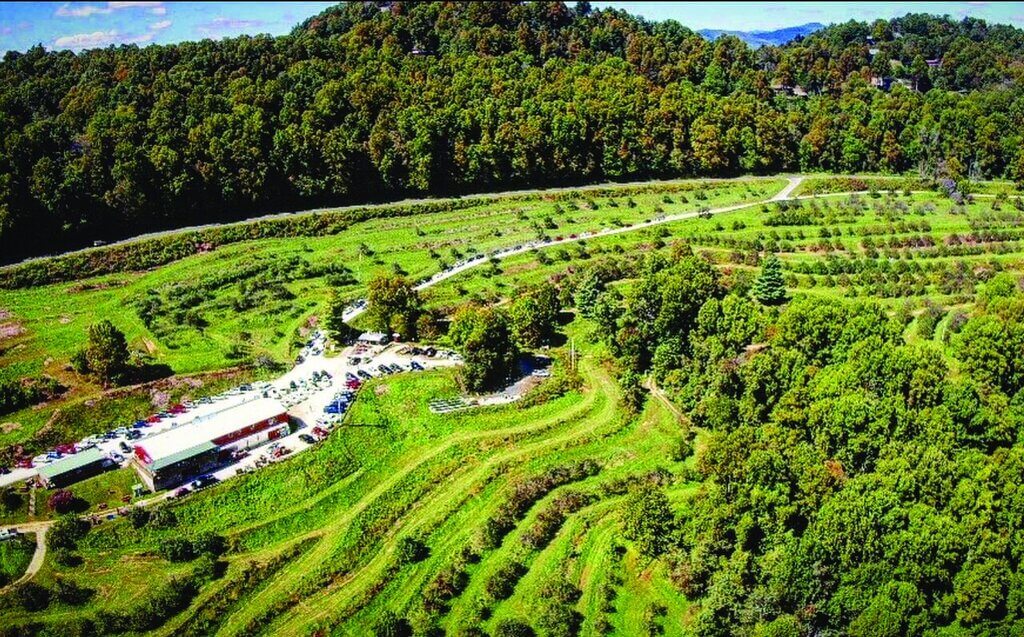 Source: tripadvisor.com
The Orchard at Altapass is definitely worth the 4.5-mile drive if you don't mind going a bit farther out. The Orchard at Altapass was originally bought as a preservation effort to prevent development from degrading the area's natural beauty, but it has since evolved into a destination to learn about the area's distinctive history and Appalachian culture.
The on-site store is a fantastic location to stock up on tasty jams, jellies, sauces, and more that you can take back to your Little Switzerland NC chalet cabin to enjoy! You can also eat some of the finest burgers on the Blue Ridge Parkway at The Apple Core Grill!
The Orchard at Altapass, located at Milepost 328.3, is a wonderful stop along the Blue Ridge Parkway (about 55 miles north of Asheville). It's about halfway between Mt. Mitchell and Linville Falls, and it's only a few miles from Little Switzerland. There is a tree that is supposed to be more than 200 years old. It has a lot of interesting facts related to it that the people here can tell you.
4. Waterfall Trail near Grassy Creek
Close to town, the Grassy Creek Cascade Trail leads to a beautiful 30-foot waterfall. The trek is ideal for beginners and children, making it a fantastic family activity to do during your mountain holiday in Little Switzerland.
Crabtree Falls is located at Milepost 339.5 on the Blue Ridge Parkway (about 45 miles north of Asheville) and can be reached via a woodland hiking trail with two options. You can plan to hike or can also hire a cab and get there. In the early summer, there is an abundance of wildflowers, making for a lovely stroll. The 70-foot waterfall is well worth the journey!
5. North Carolina Mineral Museum in Little Switzerland NC
The wealth of natural resources and long mining history are two of the local area's most well-known features. The place has a wide range of stories connected to it. It has a history of more than 4500 years old. There are stories related to gems and the hidden treasures that attract tourists here.
This is a very important place to visit when you are in the city. The tourists love to enjoy the stories that are connected to the gems found here. It is a calm place. You can enjoy watching how the extraction is done here. The people will also make you visit the museum and tell you the legends connected to it. Overall it is a great place if you are traveling with kids.
6. Penland School of Craft
source: blueridgeheritage.com
The Penland School of Crafts, a nationally recognized institution for craft instruction, is a must-see for art enthusiasts (6 miles from Spruce Pine). Penland provides workshops in books and paper, clay, drawing, glass, iron, metals, photography, printing, textiles, and wood for one, two, or eight weeks.
Touring the ancient campus deep in the mountains is a treat. Visitors (non-students) are invited to look through the galleries, shop at the art supply store, and take a tour of campus. Because professors and students are busy producing, most classrooms and studios are closed to the public.
7. Tom's Creek Falls
Tom's Creek Falls is located between Marion and little Switzerland NC (near Linville Caverns). The Pisgah National Forest's 80-foot multi-cascade waterfall is an easy one-mile round-trip trek. Furthermore, the hiking trail is only 1.2 miles from US Highway 221. This waterfall is ideal for toddlers or individuals who are unable to travel long distances due to its accessibility and the addition of a new viewing deck.
8. Cross and Cafe General Store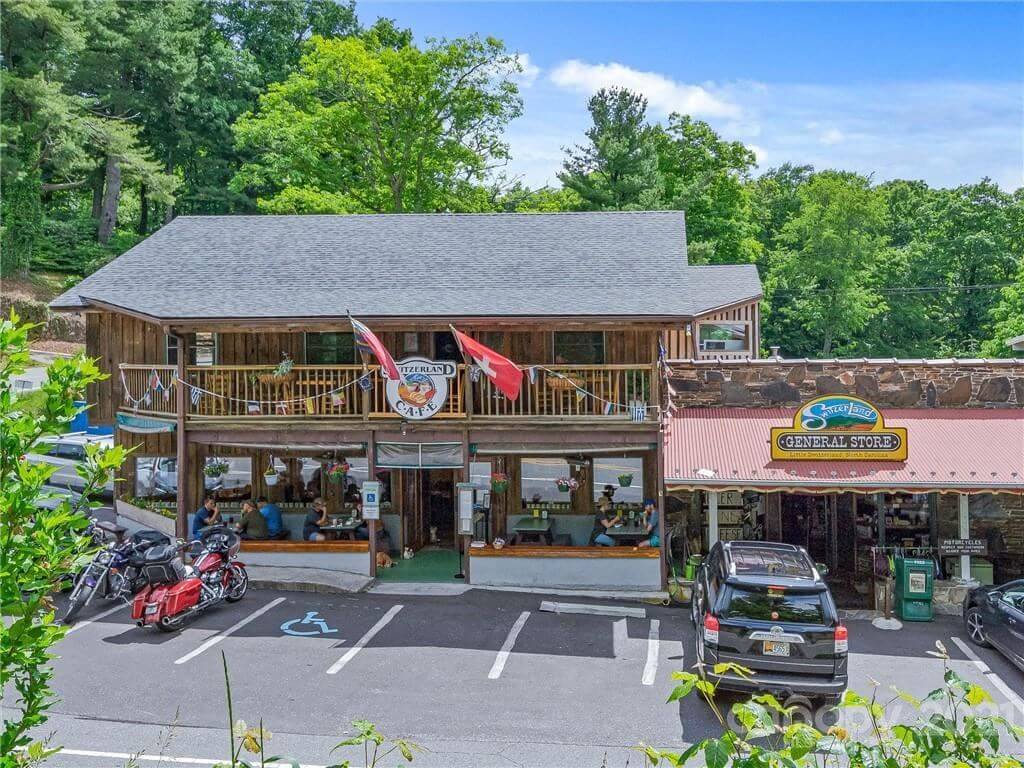 Source: marketleader.com
The Switzerland Cafe & General Store is located in the center of Little Switzerland. Don't forget to swing by and taste their famous barbeque. They also have one of the largest wood-fired smokehouses in North Carolina. You'll enjoy it so much that you might want to buy a keepsake from the General Store afterward.
9. Diamondback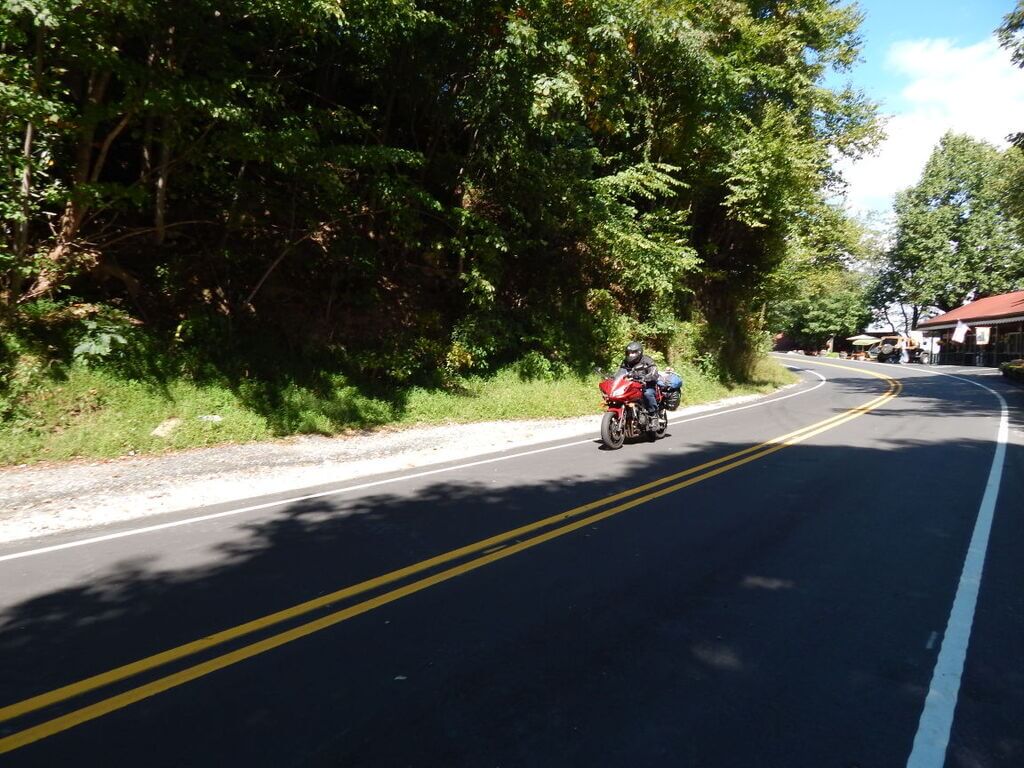 Source: townnews.com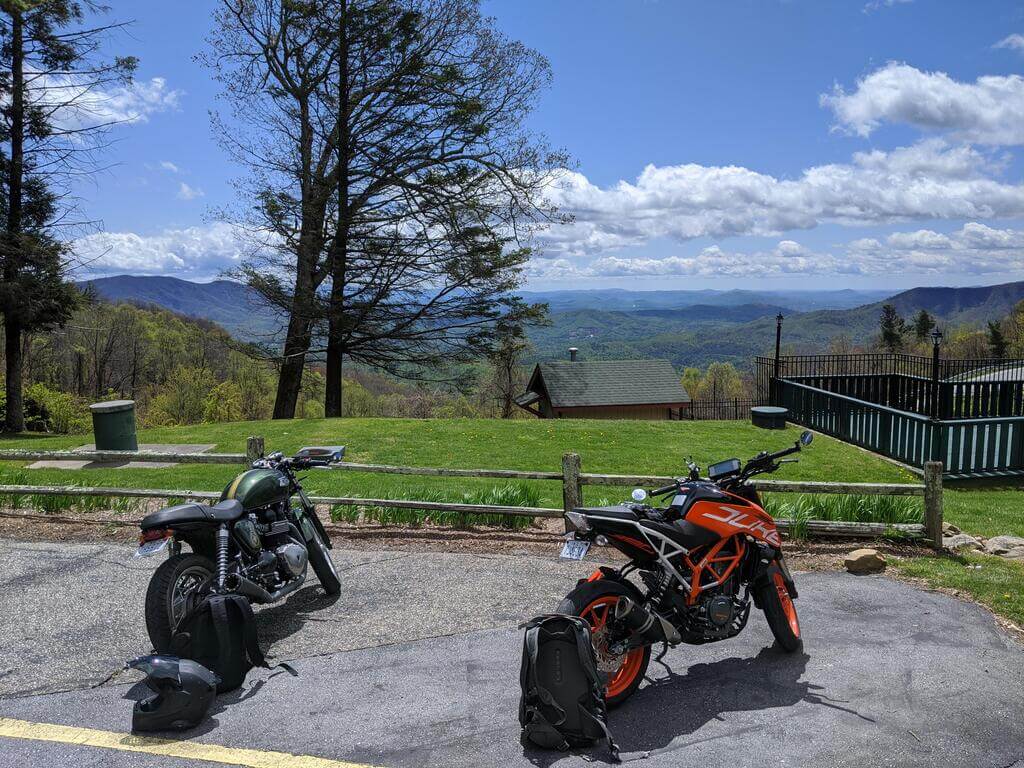 Source: redd.it
You may bike the Diamondback from Little Switzerland for beautiful vistas and exciting twists and turns. With some steep switchbacks circling almost 360 degrees, this thickly forested 38-mile trip delivers a demanding and entertaining ride for motorcyclists and mountain driving. NC-226A, US-221, Toms Creek Road, NC 80, and the Blue Ridge Parkway are all part of the diamond-shaped circle. As you climb the mountain slopes, you'll notice how chilly it is. You surely deserve some stuff from the Little Switzerland Trading Company if you make it this far.
10. Marion
Marion is roughly 25 minutes from little Switzerland, NC, and if you're traveling from Central or Eastern North Carolina, you'll most certainly pass through it. "Where Main Street meets the mountains," as the town is called. We like wandering around town as well as seeing the stunning Tom's Creek Falls, which are only 15 minutes away. After a short stroll through the woods, you'll find it.
Also Read: Breathtakingly Awesome Places To Visit In Switzerland
11. Mt. Mitchell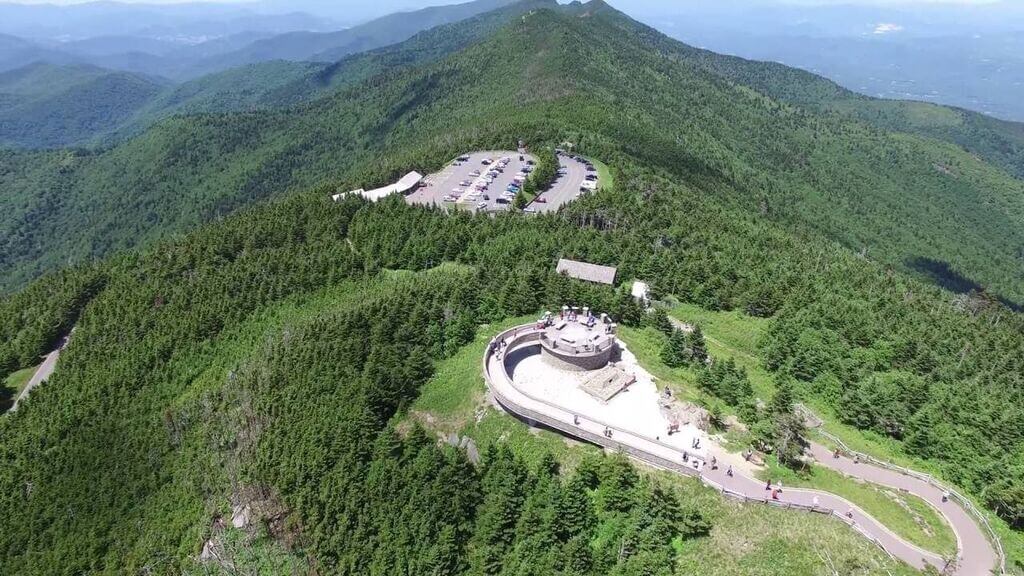 Source: pinimg.com
Mount Mitchell State Park is a great place to get your head in the clouds (MP 355). Mount Mitchell is the tallest mountain in the eastern United States, with an elevation of 6,684 feet. Some of the greatest hiking paths, picnic spots, and spectacular vistas are accessible from an observation platform within the state park that maintains the mountain and its environs. It has a number of good hotels in little Switzerland, NC, where you can book your rooms for a comfortable stay.
You may trek the spectacular Black Mountains Crest Trail (24 miles round-trip) or take a short walk to the Summit (0.15 miles one way) along the Balsam Nature Trail to make things more pleasant (0.75-mile loop). These are just a handful of our favorite Black Mountain treks.
12. Linville falls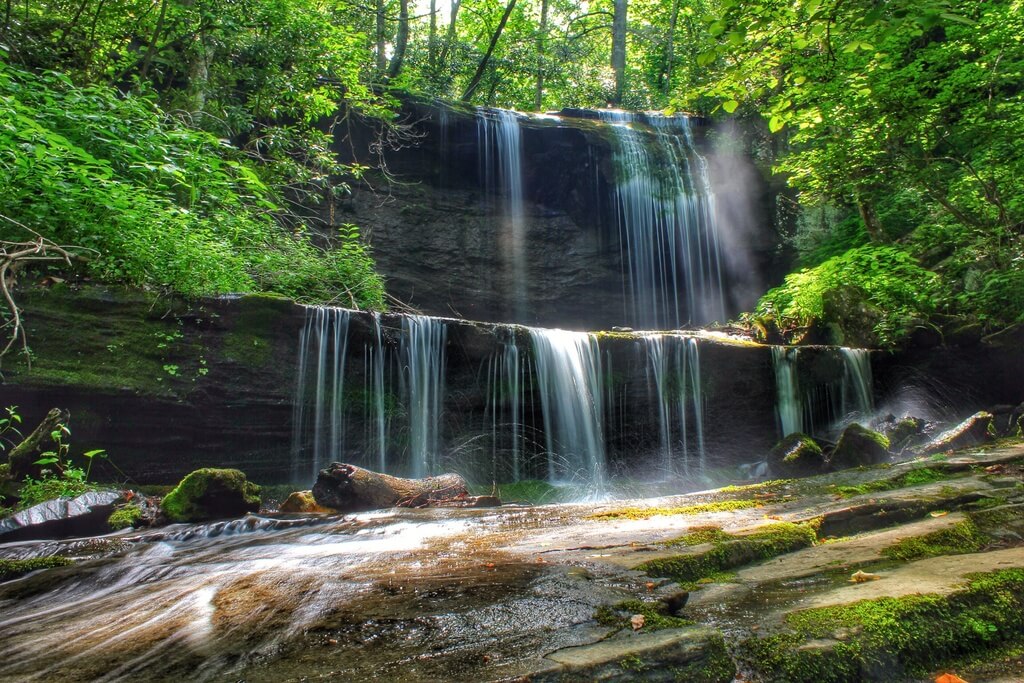 Source: wordpress.com
Linville Gorge is the deepest canyon in the Eastern United States, while Mount Mitchell is the highest mountain. Check out the many treks and views available, including Linville Falls (MP 316.3). These falls stream through that gorge, which is absolutely breathtaking! Three distinct viewpoint points of the falls are accessible through a 2-mile round-trip trek.
The Plunge Basin Trail in little Switzerland NC approaches the waterfall from the opposite side and takes you to the bottom of the falls for a more challenging hike. The beautiful Wiseman's View is another short trek near Little Switzerland. It may be reached through a bumpy, hilly route.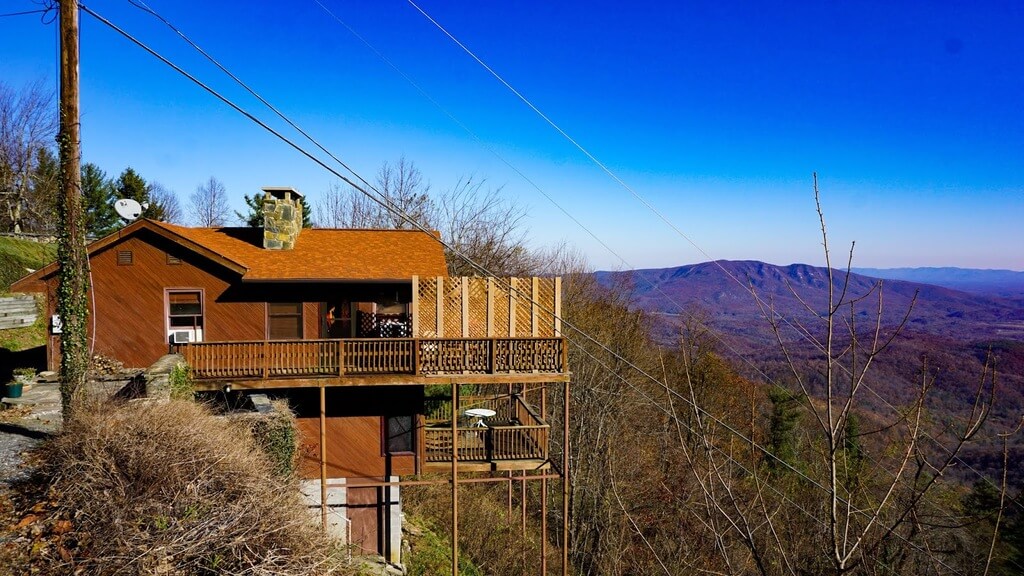 Image Source: blogspot.com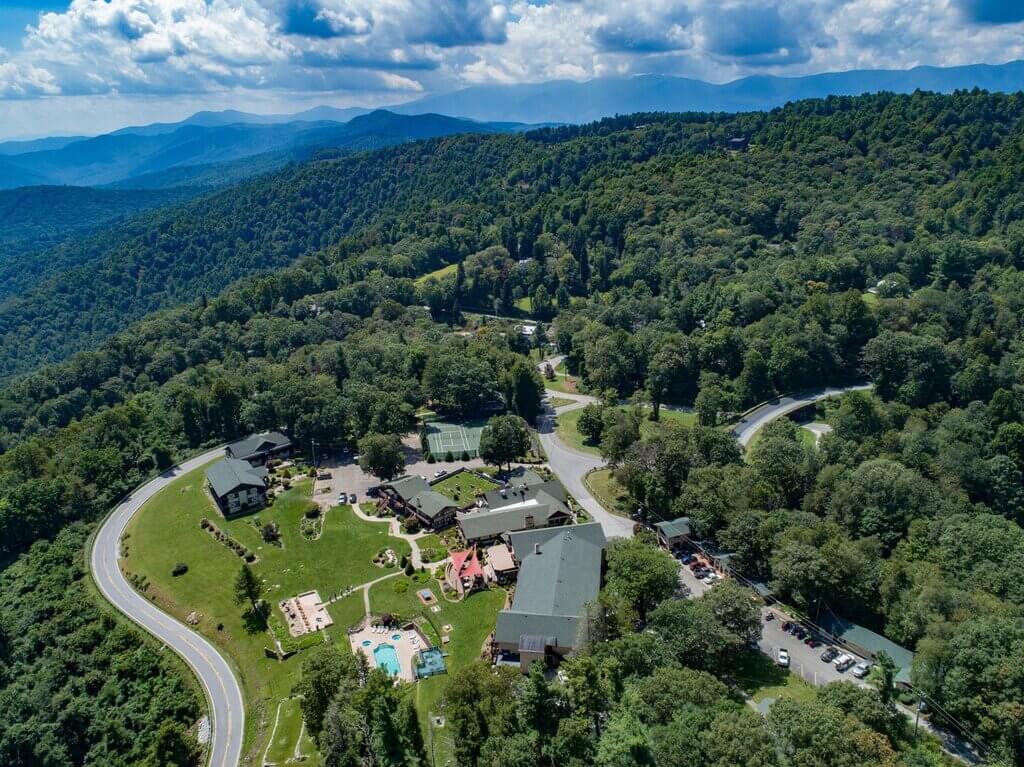 Source: amazonaws.com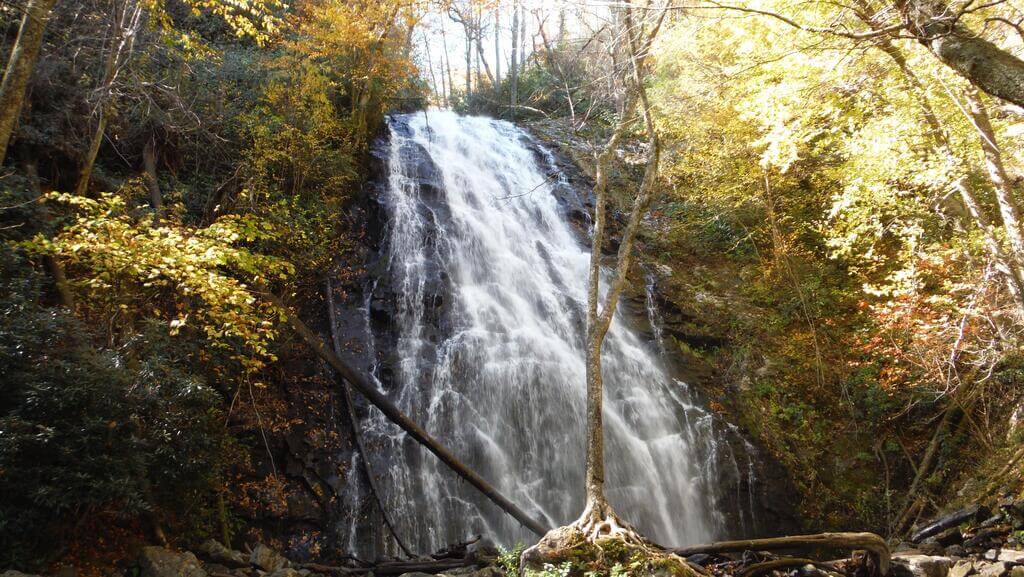 Image Source: redd.it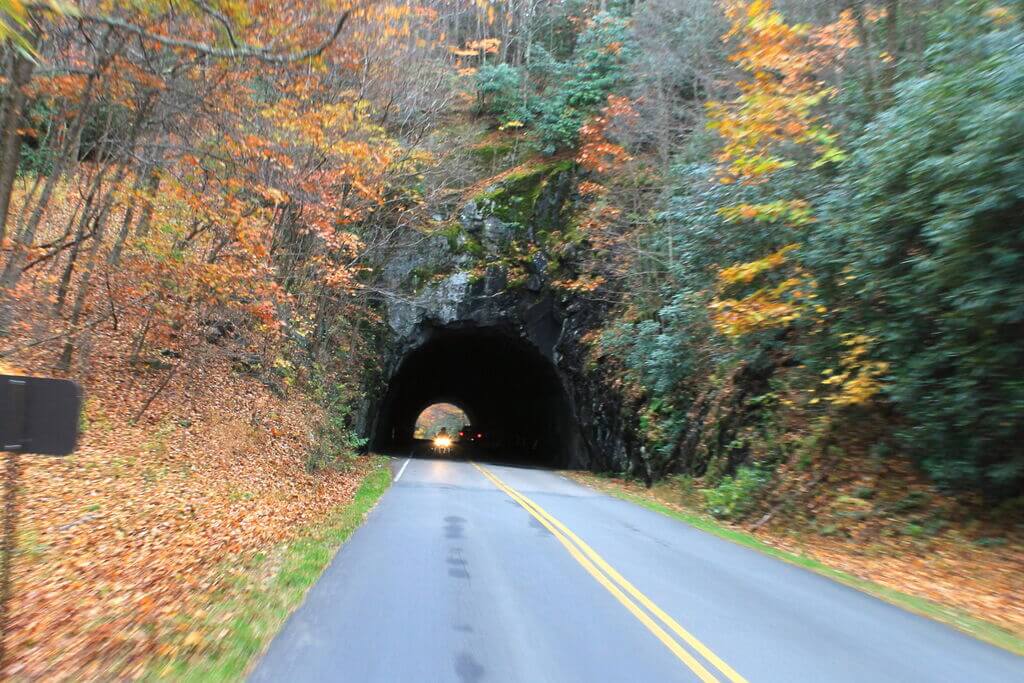 Source: bridgehunter.com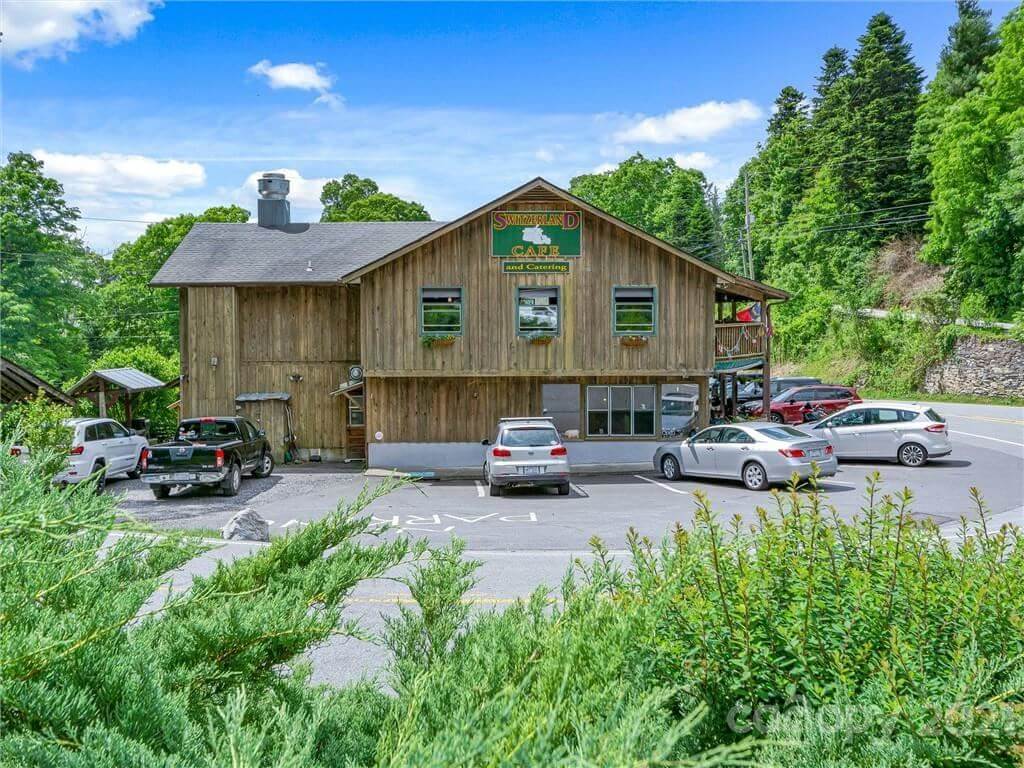 Image Source: marketleader.com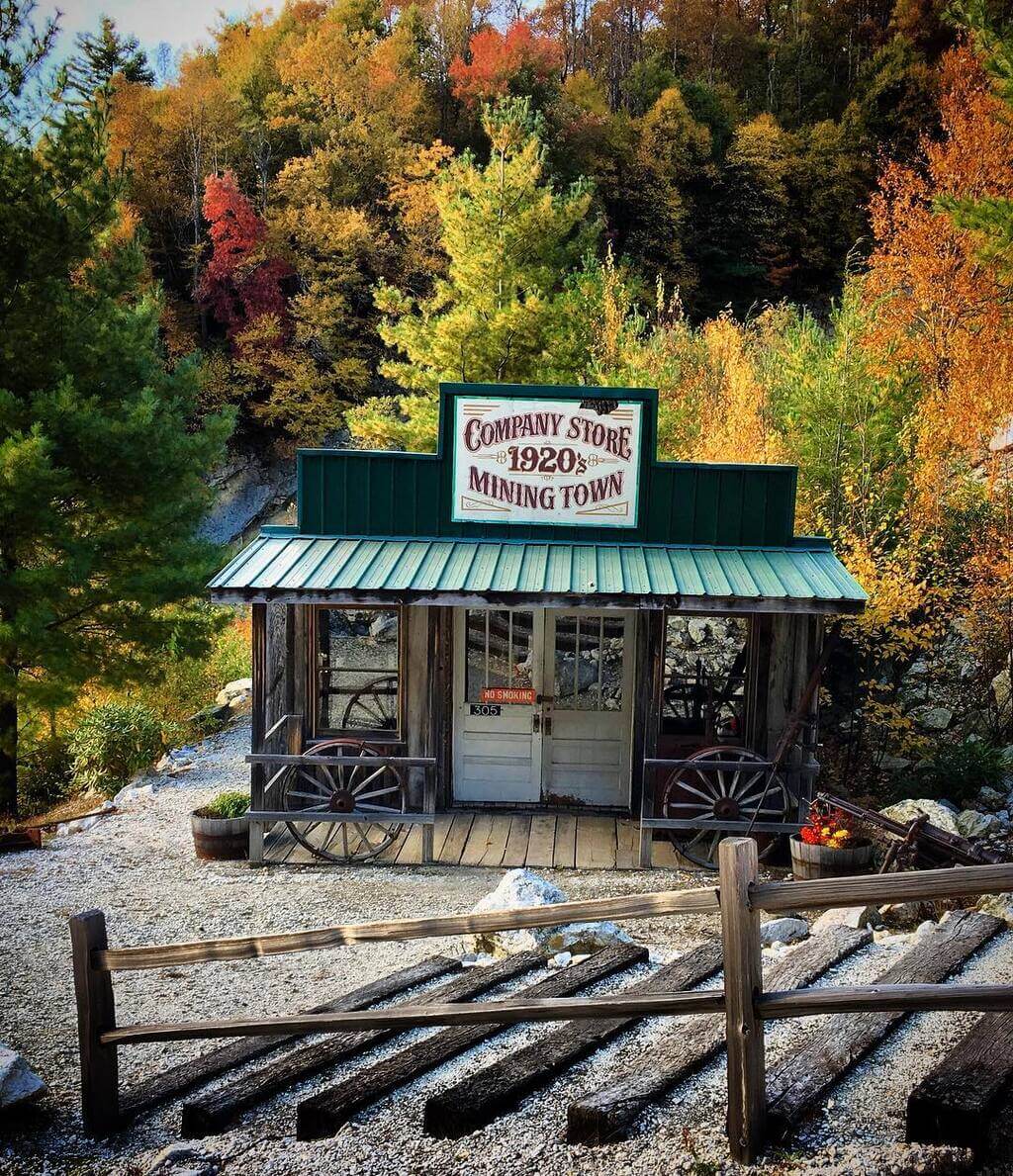 Source: smokymountains.com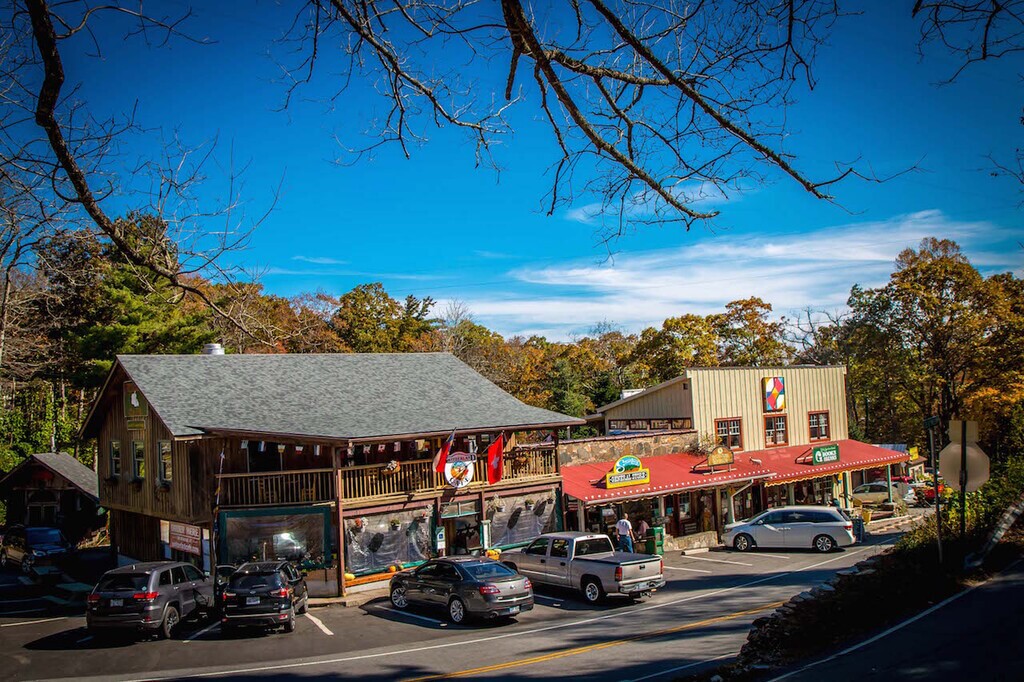 Source: blueridgemountainstravelguide.com
Conclusion
As you can see, Little Switzerland is a spectacular alpine village with a plethora of exciting activities in the region and nearby. We like visiting this region and look forward to sharing more of our adventures with you. The little Switzerland NC weather is a highly romantic place, and thus this place is the best one for newlyweds also. Pack your bags and get going with your trip to the great place. You are surely going to fall in love with the positivity that this place offers and would love to visit again.
For more updates on the tourism industry, visit Travelila.