Do you know? Hotel industries are reaching another level of creativity just to provide you with the best experience of vacation. You would have seen innovative Hotels that are Theme-Based. As time is passing, tall hotels are getting taller, pool-view hotels are converted into sea-view hotels. You can also experience the wilderness of the jungle or zoo in themed hotels. There is nothing that hotels haven't included as the view. When this is the scenario, there is one thing that will absolutely make you go speechless with its stunning views, location, and form.
Excited enough? Okay okay! We will tell you what is the Floating Resort. Now, what is a Floating Resort? The resorts with floating units have functionally designed rooms from where you can enjoy the view of the sea or backwater while floating on it. Just imagine having a vacation with such a beautiful reality, do you think you will ever be able to forget the mesmerizing views and experience? Obviously, not.
Many floating resorts can give you a sailing experience. The best ones are listed below from OFF Paris Seine to Zambezi Queen; we got it all covered up. So come on, let's get floating on these amazing floating resorts.
OFF Paris Seine, Paris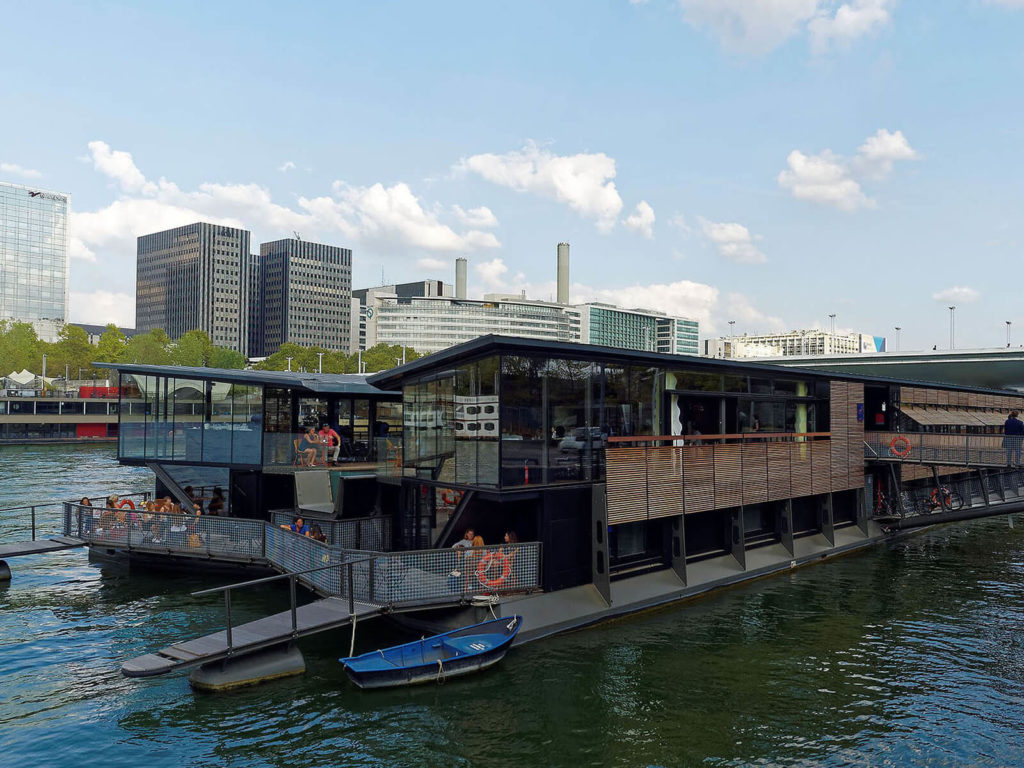 Source: evac.com
The Off Paris Seine Resort is located on the river Seine and is one of the best floating resort. You can enjoy the dock and river view from your room, plus this is the best place to stay if you are from the people who love to get soaked in the sun while having a cocktail in one hand. Its amenities include plunge pools, delicious brunches, bars/cafes, basins, bathtubs, etc. And not to forget the minimalistic decored rooms that give it a perfectly modern and contemporary look.
Address:- 86 Quai d'Austerlitz, 75013 Paris, France
Manta

Resort, Tanzania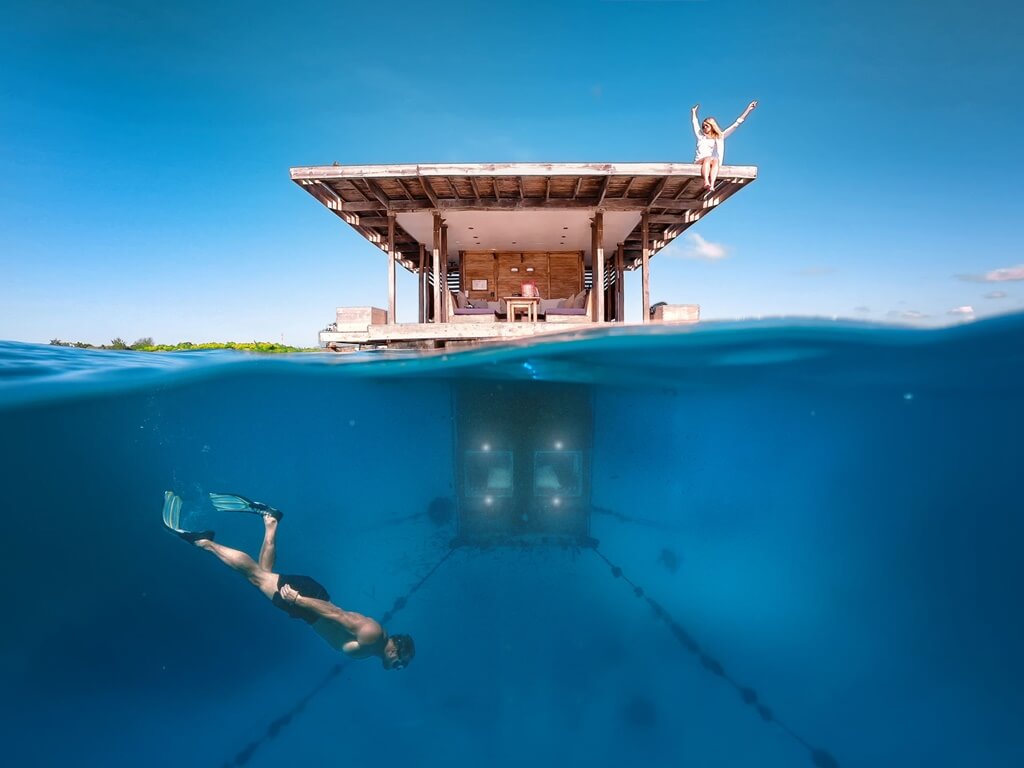 Source: wtsluxurycollection.com
The Manta Resort in Tanzania has unbelievably excellent views from its room. What is so unique in it? This resort offers the underground Bedroom with the Three-Sixty-Degree View of saline life from small fishes to giant octopuses. Its underwater room is something that should be on everyone's bucket list. The deck of this room is on sea level, and there is the bathroom. As you go one level down, you will find your place from where you are going to experience the best of nature's view.
Address:- Psv-Zanzibar Estate, Tanzania
River Kwai Jungle Rafts, Thailand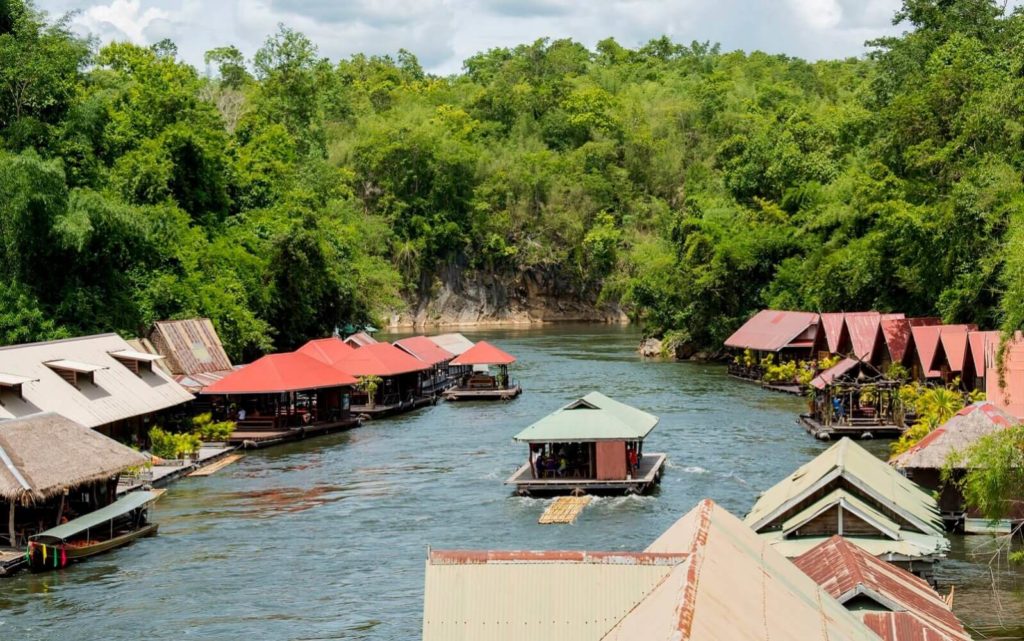 Source: mediterraholidays.com
River Kwai Jungle Rafts is located in the Kanchanaburi Thailand area and is surrounded by the lush green tropical forest. This resort is another top floating resort, which is also considered to be the perfect place to rejuvenate and stay away from the chattering of social media. An attractive point of this resort is that it is completely eco-friendly. You will find lantern lamps instead of electricity and woven bamboo instead of the brick wall and other eco-friendly elements. Carry a camera and keep some Photography Tips in mind while capturing this beauty.
Address:- Baan Tahsao, Amphur Saiyoke, Kanchanaburi, 70150 Sai Yok, Thailand
Catamarans of Serbia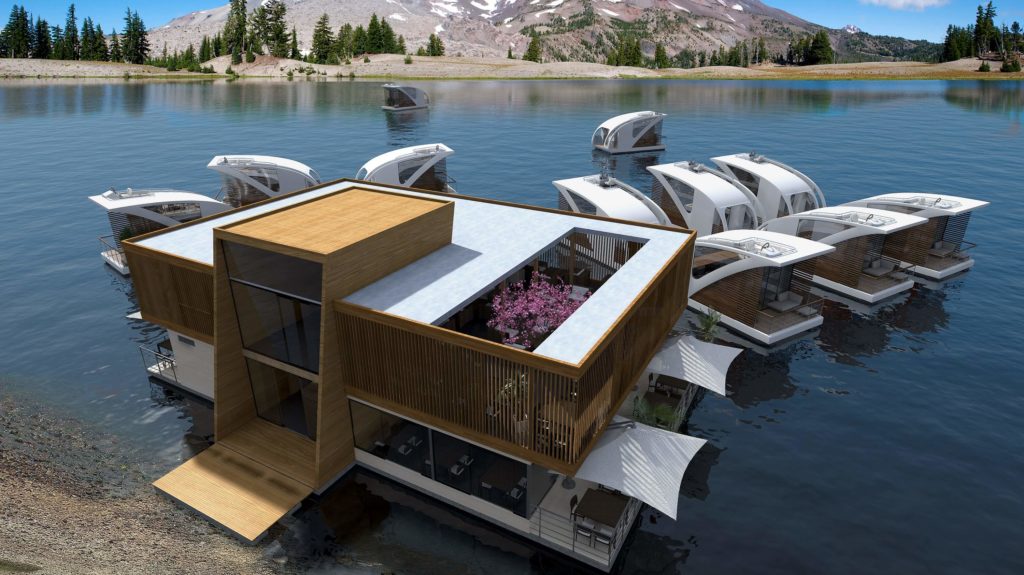 Source: hgeasy.com
The Catamarans of Serbia has a central floating construction with a path that connects undockable solo catamarans. Once you settle down in your room, you can choose to move away from the central construction and settle at the place you like. This resort is one of the futuristic floating resorts in the world. It facilitates a bathroom, salon, a hall, a sleeping area, and a beach platform that gives you access to water for swimming, fishing, sunbathing, etc.
Zambezi Queen, Africa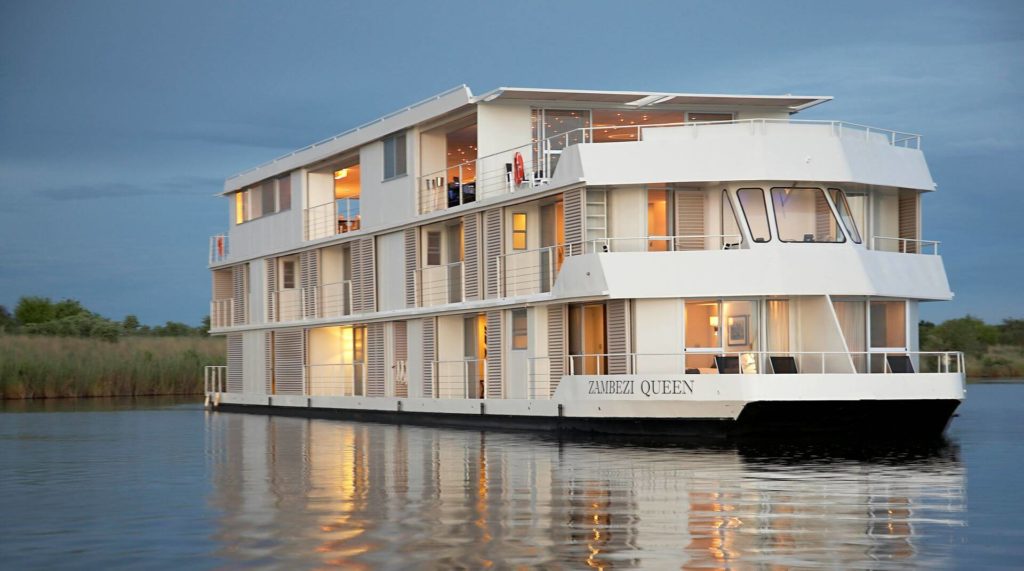 Source: amazonaws.com
The Zambezi Queen is a houseboat that operates in the Chobe River and gives you the best view of the wildlife of the river. It also offers the African safari cruise package. You can feel the breeze while sailing on this floating hotel. It has in total fourteen suites of which ten are standard, and four are the masters.
Address:- Kasika Island Zambezi Region, Namibia, Africa
These were the five best floating resorts that can make you feel your vacay with actual yay. For more ideas related to travel, visit Travelila.