Nightlife, romance, beaches, entertainment, and tourist sites have always made Goa one of India's top places. A mere mention of Goa will instantly make your party mood go wild. Goa is a popular destination with young and middle-aged people who want to party, enjoy, live a Hassle-free lifestyle, and be romantic. There are hundreds of nightlife venues in Goa, as the state is home to parties, beaches, cruises, casinos, and markets, which have never been seen before.
The Goan nightlife provides visitors with a vibrant and rocking experience that doesn't let them sleep but fills their time with fun and new experiences as the sunsets. Our list below contains the best romantic places to visit in Goa at night, and you should definitely check them out before you visit somewhere. If you wish to check reviews of Thrillophilia then you can do that from here prior to making your booking.
Anjuna Beach
Goa, on India's West Coast, boasts some of the country's most beautiful beaches. Anjuna Beach is one of them. Whether you are looking for a quiet family vacation or an adventure-filled weekend with your squad, the beach offers something for every traveller. The lively environment of this beach makes it part of some of the Goa packages for couples.
Anjuna beach is a glamorous paradise in Goa with its Goan influences, trendy nightclubs, and beachside hotels and resorts. A plethora of activities can be found at Anjuna beach, which stretches over the golden coastline. During sunrise and sunset, Anjuna beach provides some of the most beautiful views. Unbeatable views are created by the combination of the white sand and the crystal blue sea.
Tito's Street Club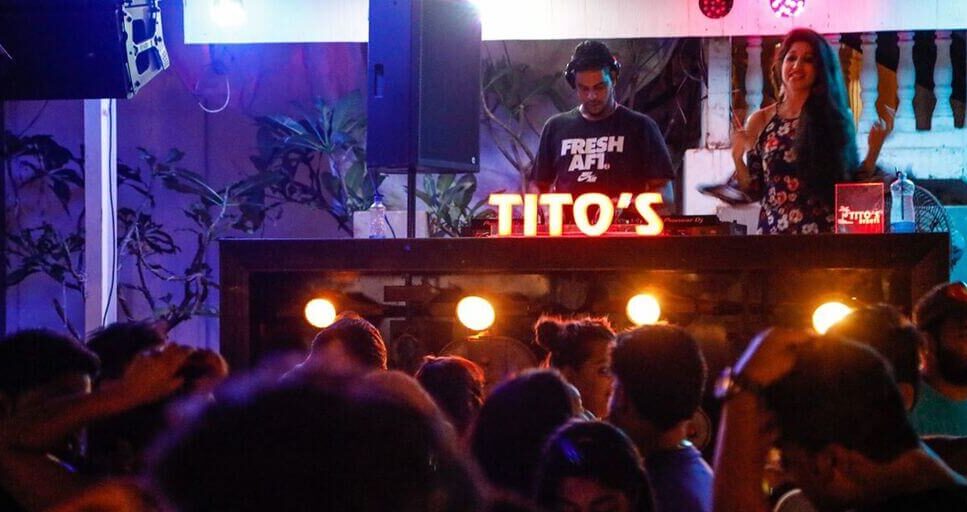 Source: thetoptours.com
It is no wonder that everyone will shout out the name 'Titos' when asked about the best party place in Goa. Due to its proximity to Baga Beach and first-class services, you will find a lot of people here. The place is also known for the insane parties you can have, the drinks you can drink and the dancing you can do to the point of exhaustion.
The Titos chain has more than 1 branch in Goa, where it combines a Bollywood disco, original classic style, cool lounging area, and delicious food to please anyone's taste buds. A good number of guests attend Tito's clubs all year round and they are always full. The place has a cosmopolitan atmosphere since many tourists come here.
Baga Beach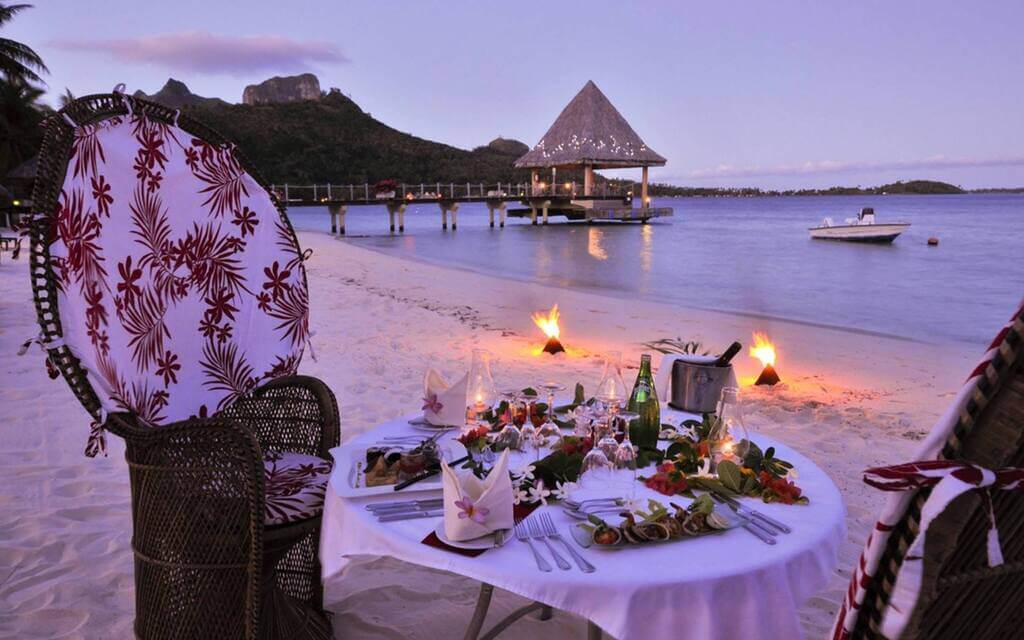 Source: goa-tours.com
Thousands of tourists and lovers of watersports flock to Baga, North Goa's famous beach destination. It shares its coast with Sinquerim, Candolim, and Baga, with Baga's shoreline being more enticing and lively. Beaches in Goa like this one keep you awake all night long. The famous summer gathering of hippies from San Francisco ignited the tourism industry in Goa's coasts in 1960.
It was then that Baga beach became popular with foreigners, and slowly new ventures, such as fishing, paddleboarding, discos, and tattoo outlets, appeared on the mainland. It is also well organized with parking facilities and is kept neat by the local authorities, as well as the fact that it attracts large crowds of travelers at night. Baga Creek in Baga is a primary tidal residuary channel that drains into the Arabian Sea.
Also Read: Romantic And Best Holiday Destinations For Couples
Anjuna Flea Market
There are an abundance of souvenirs, handicrafts, hippie clothes, and trinkets to be found at the Anjuna Flea market in Goa. In the 1960s, hippie travellers used it to barter their unique products. Originally referred to as the open-air goods exchange market by the locals, it has evolved into a popular attraction for tourists and locals alike.
The flea market that began on a small area of the beach has now spread out into the paddy fields with stalls selling tidbits from the golden shores. A trip to this flea market is the best way to get the best Tibetan and Nepalese goods. Several stalls in this market area can also do hair colouring or body piercing. The Flea Market at Baga is a great place to unwind from chilling and raving in Goa. It bustles with liveliness and Goan flavours.
Casino Royale
Source: tripsavvy.com
The casino here floats on water, which will blow your mind. The casinos in Deltin are among the most happening in the world. An area of 40,000 square feet is occupied by several floors, each with a section designed to keep people of all ages occupied. The casino has 123 gaming tables where you can enjoy different gambling games like Poker, Teen Patti, Black Jack and more. Besides gambling, you can also enjoy whiskeys and cigars in the whiskey lounge with amazing hand-rolled cigars. In addition, VIP gaming suites are available where guests can stay as well as play.