Family trips are excellent for reconnecting with your loved ones in this fast-paced world. Plan your next family trip to Seattle and spend a weekend or even an entire week exploring the sights.
From parks to children's museums and even the Space Needle, you will definitely not be fighting boredom when you visit Seattle. Whether you have young children or are bringing teens along, there is something for everyone.
When you are out exploring Seattle with your family, drop your gear at a luggage locker for safekeeping and an easier time of moving through the city without big, bulky bags. Then, check out some of these fabulous family-friendly attractions in Seattle and explore hands-free.
Seattle Children's Museum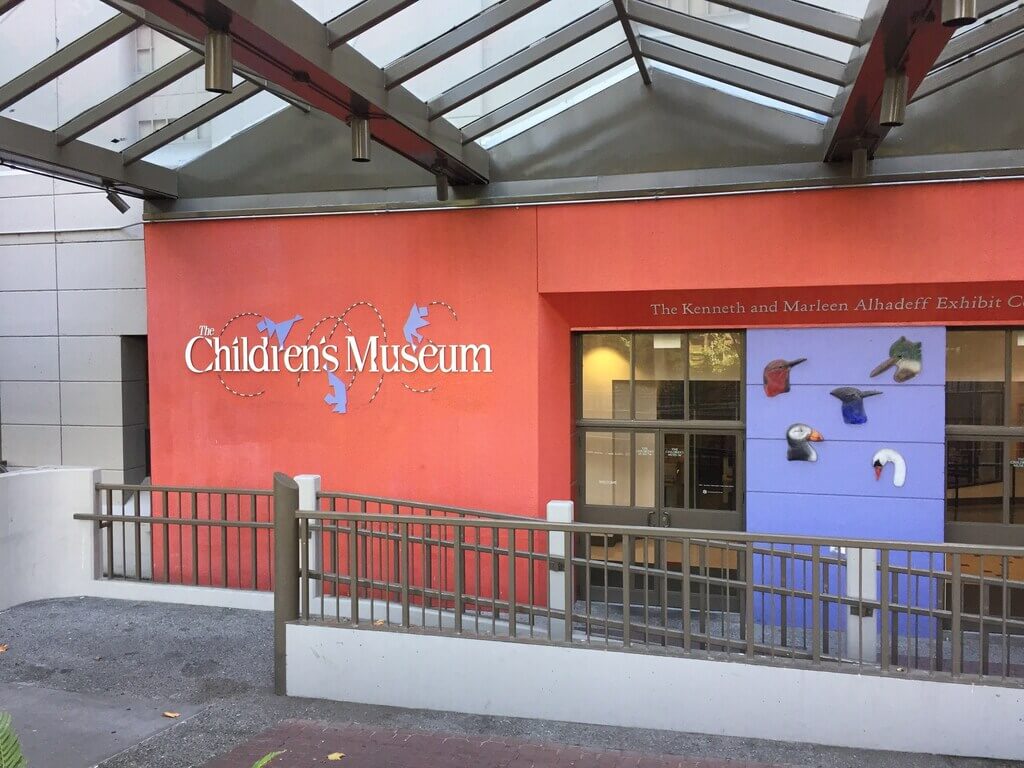 Source: pintsizepilot.com
Head over to the Seattle Center and visit the Seattle Children's Museum to keep your kids occupied for a few hours. There are 11 different exhibits for kids to discover in over 18,000 square feet, so plenty of room to run and burn energy.
These interactive exhibits promote critical thinking as well as teamwork and imagination. Check out Cog City, Construction Zone, Mountain Forest, and Story Telling Circle which is especially popular with younger kids.
Pacific Science Center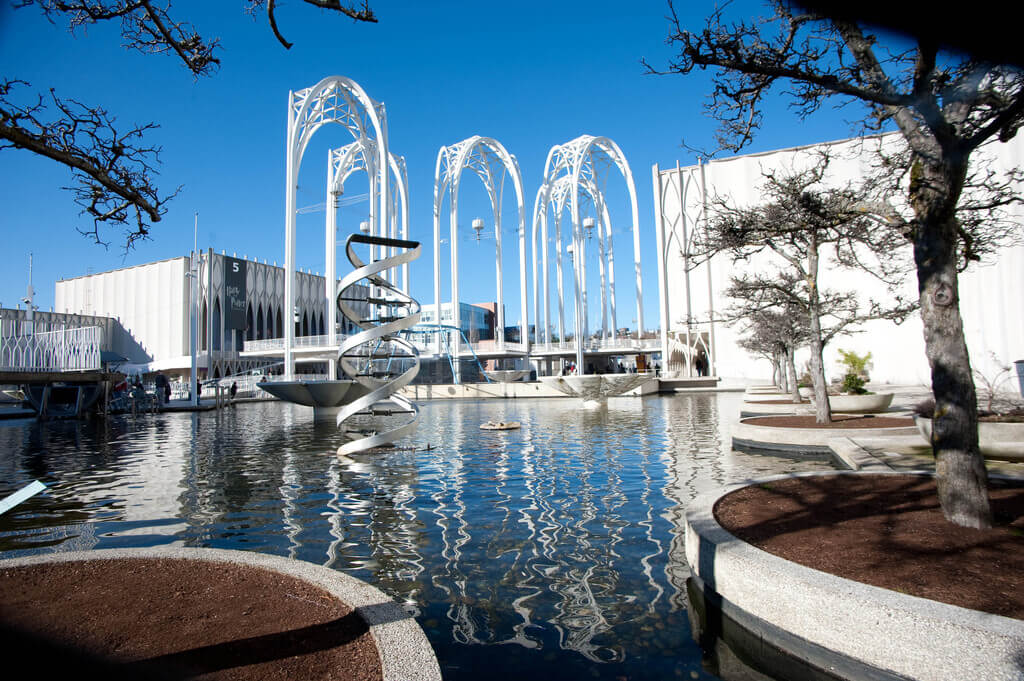 Source: thousandwonders.net
You can easily spend an entire day at the Pacific Science Center and never grow tired of being there. This amazing science center boasts two IMAX theaters for fantastic 3D experiences and several interactive exhibits that promote critical thinking.
Come see animatronic dinos, play in the Laser Dome, visit the Planetarium, and stop by the Tropical Butterfly House for an experience your kids will not forget. The Science Center is spread out over six acres, so wear comfortable shoes when you visit.
Space Needle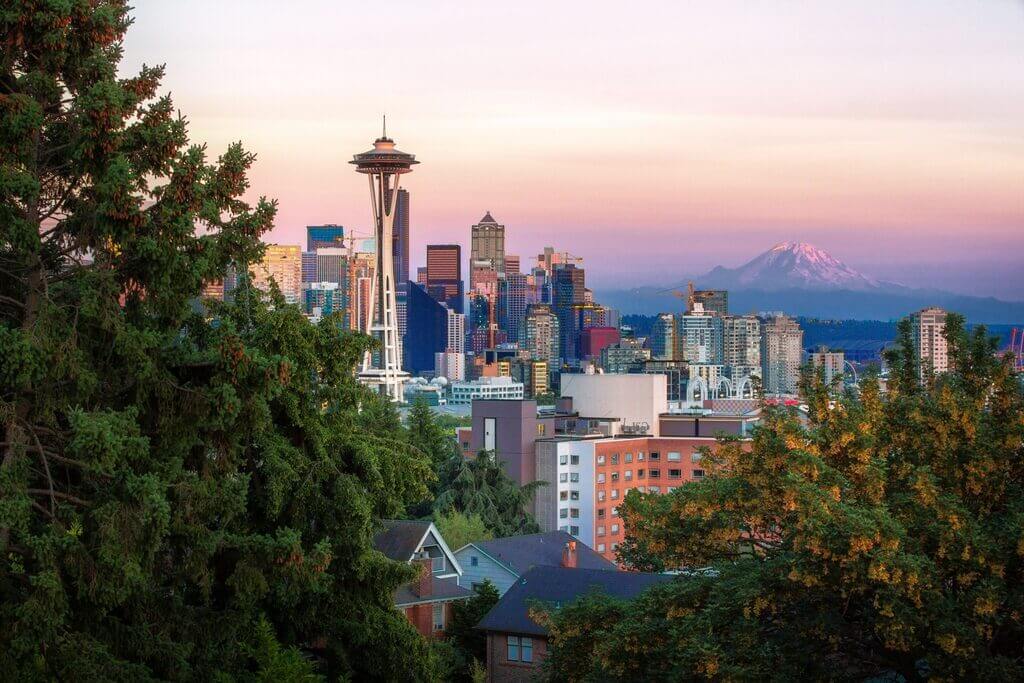 Source: booksandtravel.page
Don't visit Seattle without heading over to the iconic Space Needle. Located at the Seattle Center, this 605-foot tall landmark has a rotating restaurant that your kids will love.
Head up to the observation deck for phenomenal views of Seattle. The Cascade and Olympic Mountains, Mount Baker, and Mount Rainier are visible on clear days. It gets very windy on the outdoor observation deck so be prepared when you step outside.
Discovery Park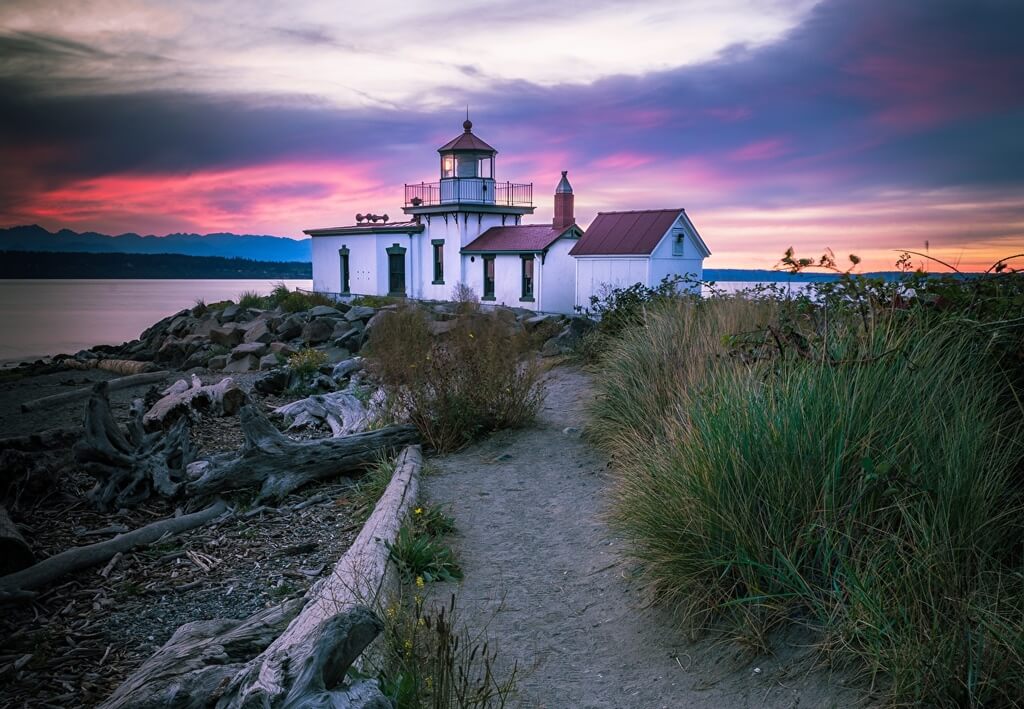 Source: 1zoom.me
Head to the shores of Puget Sound and visit Discovery Park, a 543-acre park filled with walking trails. With over 11 miles of trekking opportunities, you can wear the kids out while breathing in the fresh air and enjoying nature.
See breathtaking views of the water as well as the Cascade and Olympic Mountains. The United Indians of All Tribes has their Daybreak Star Cultural Center inside the park. Pack a picnic and spend an afternoon here.
Golden Gardens Park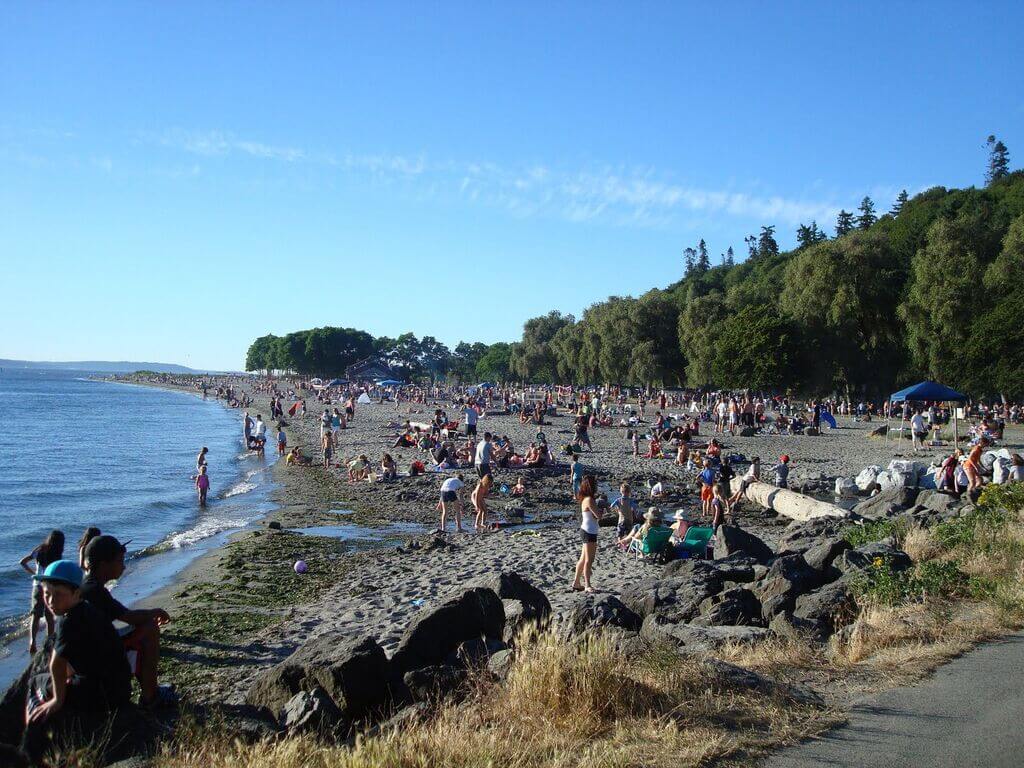 Source: pinimg.com
Spend a morning in the Ballard neighborhood and explore Golden Gardens Park. Enjoy time at the beach collecting pebbles or sea glass and then head over to the playground. Watch the crew burn energy as they play with other kids.
Hit some of the hiking trails leading past the wetlands and along the beach. You can even pack food and drinks and make a day of it at the park. Concessions are also available, as well as public fire pits on the beach. Check out the historic bathhouse while here.
Woodland Park Zoo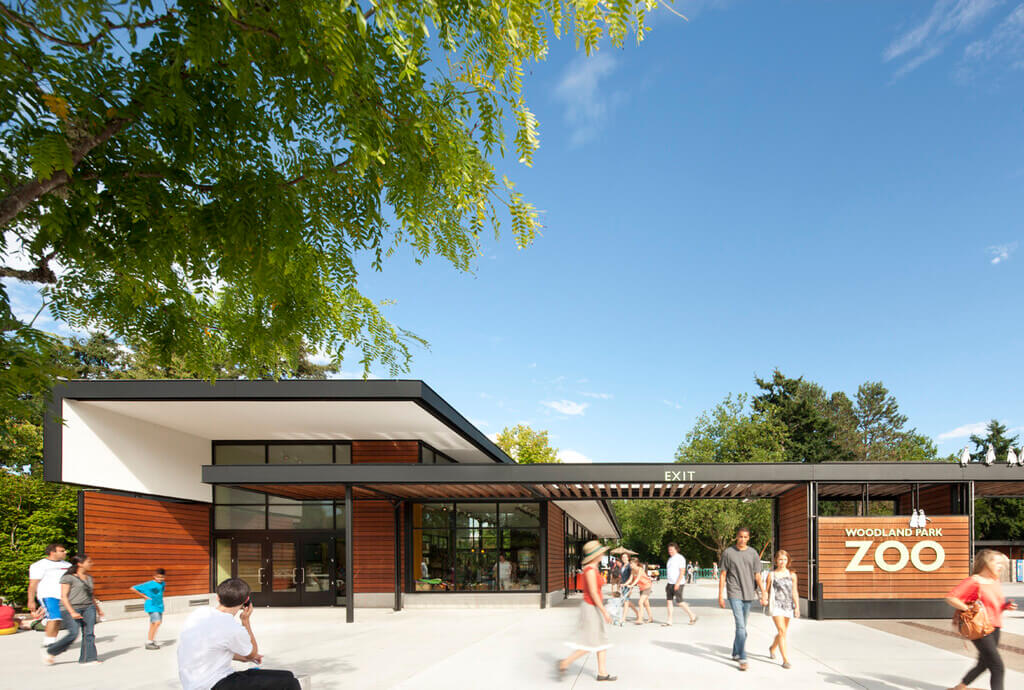 Source: adsttc.com
A family trip to Seattle will not be complete without a trip to the Woodland Park Zoo. With over 92 acres to explore, this zoo has won over 65 different awards since its opening.
With over 300 different species, over 1,100 animals total, the Woodland Park Zoo is a phenomenal place to learn more about different animals around the world. Sit in on one or two of their educational programs, watch an animal show, and visit the gift shop.
If you have little ones in tow, plan on taking breaks as you make your way through the zoo. There are benches and concessions throughout. Wear your comfortable walking shoes and enjoy a day learning about nature.
Seattle Aquarium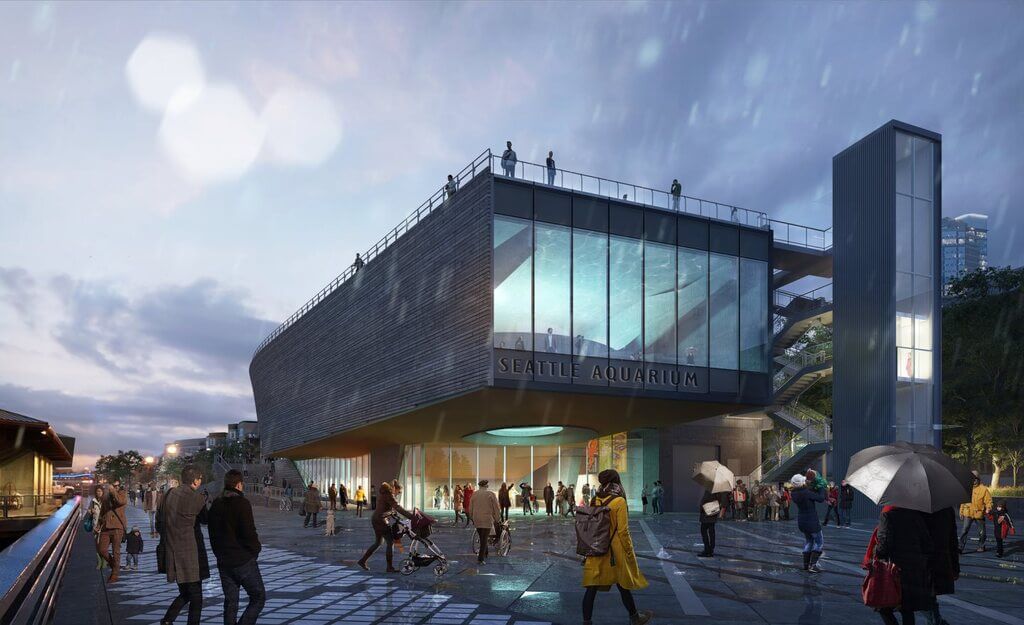 Source: lmnarchitects.com
Walk along Pier 59 on Elliott Bay and visit Seattle Aquarium, which has been open since 1977. While not an overly large aquarium when compared to the newer ones throughout the United States, it is still an intriguing place to visit with the family.
Check out the touch pools where you can reach your hand in and feel different aquatic animals. You can even shake hands with an octopus or sit down and learn more about some of the marine animals housed here.
Check out the gift shop for souvenirs and gifts. Concessions are also available at the aquarium so you can spend hours learning about what is under the sea.
Also Read: Explore the Divine and Beautiful Seattle Day Trips
Seattle Public Library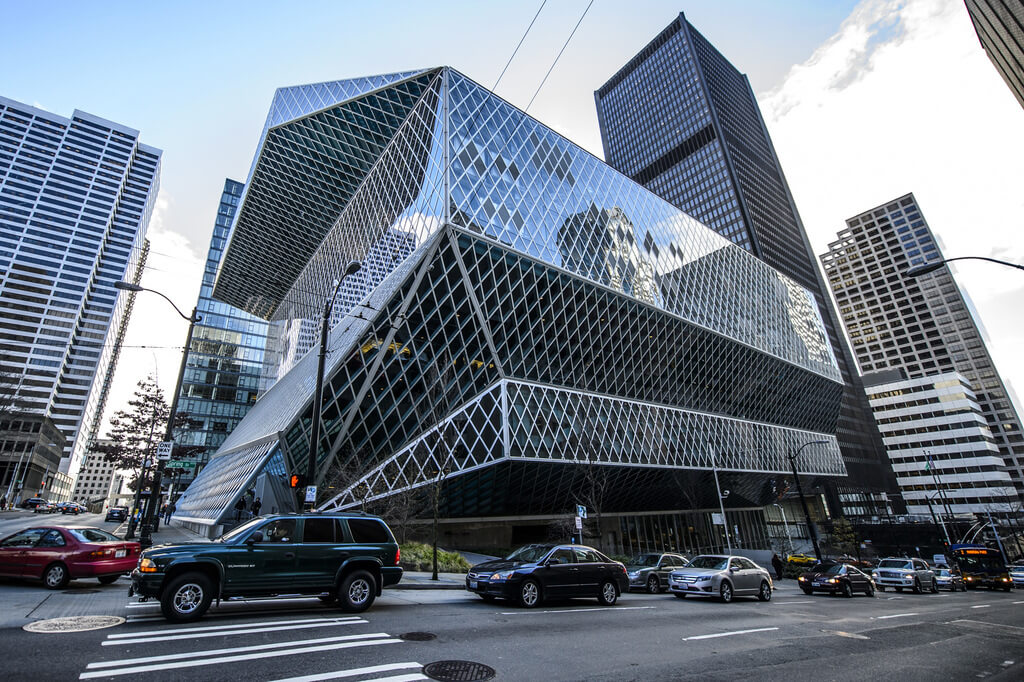 Source: demcointeriors.com
The main branch of the Seattle Public Library is located on Fourth Avenue and is a great place to spend a rainy afternoon with the kids. The library began in 1868 and the main branch is an 11 story building with 40-foot ceilings.
Head over to the Faye G. Allen Children's Center for storytime and browse through over 80,000 children's books. Many children's activities are held at the Children's Center.
Pick out a few books and spend time reading in the 12,000 square foot reading room on the 10th floor. Admission is free, but you do need a library card to check materials out of the library.
Pack your bags and plan your next family trip to Seattle. While the weather may not always be warm and sunshine, there are plenty of activities indoors that will keep you and your kids entertained.
On days that are filled with sunshine get outdoors and enjoy the parks and beaches that make Seattle a special place. Remember, every minute of your trip does not have to be filled with sightseeing. Pack a tasty picnic and spend a relaxing afternoon at a park.