Seattle is one of the most hip cities in the States. It is famous for the coffee culture that prevails among the people. The reason is that the Starbucks chain started in Seattle. But that is not all, it is also loved for the scenic view of the city with the space needle standing tall. Among the views, the people are also filled with merriment and love.
If you want to see the best of the city and the people altogether, you should visit a rooftop bar seattle downtown. You will have a place to appreciate the beauty of the city and get the niceness of people. Hence here are some bar options that you can explore in this city. Moreover, if you are looking to start a bar in a city, there are some tips that will help you.
Best Rooftop Bars in Seattle That You Must Visit
Be it for a date or just a place to chill with friends, if you are looking for an elegant place, rooftop bars in Seattle are the best. These cafes and bars are so made for the customers to experience the beauty of the city.
You will see people of Seattle always doing something or the other. They will never be bored and are always on the move. The nightlife of the city is also very happening. It is exclusively famous for the beautiful bars that host hundreds of people every night. Entertainment does not cease to exist. What is great about the city is that it hosts rooftop bars downtown with the view and drinks. Hence here are some of the most beloved bars that bring the people of the city closer.
Hard Rock Café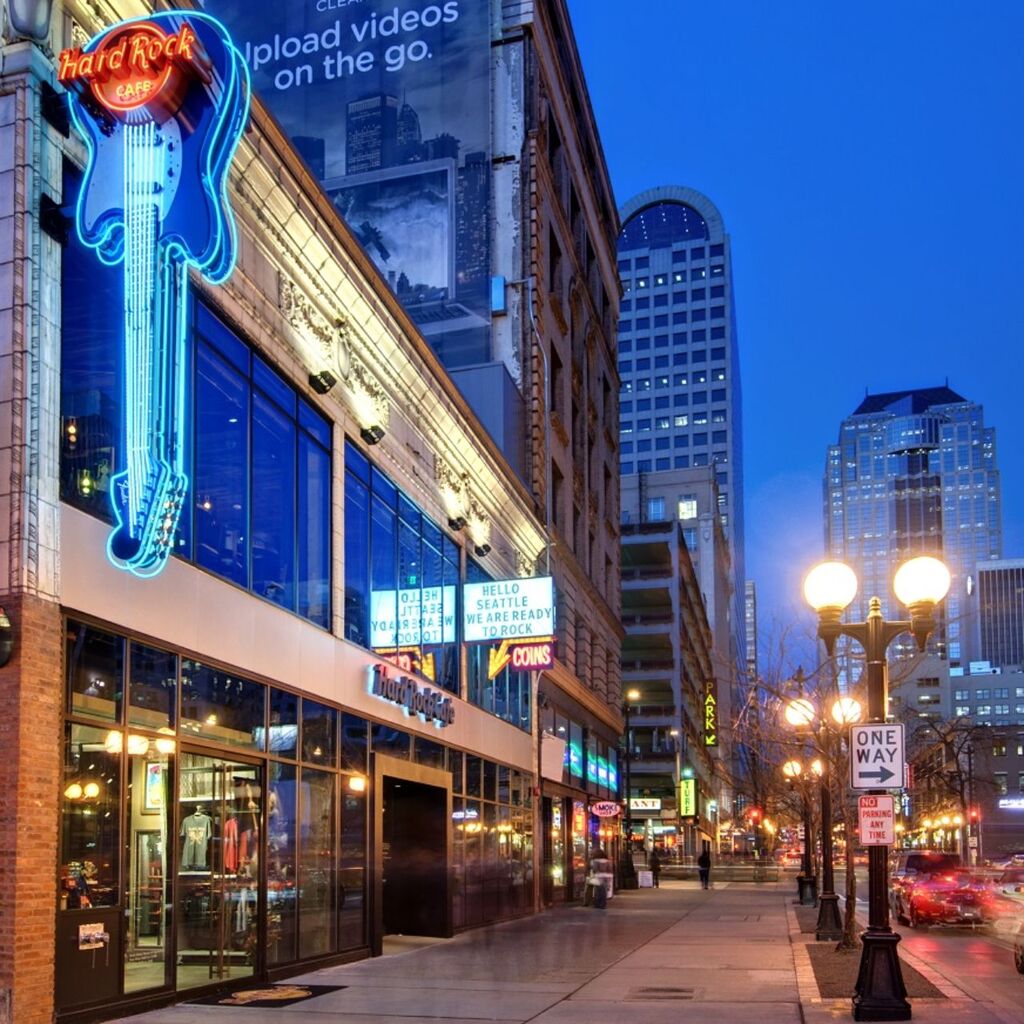 Source: Opentable.com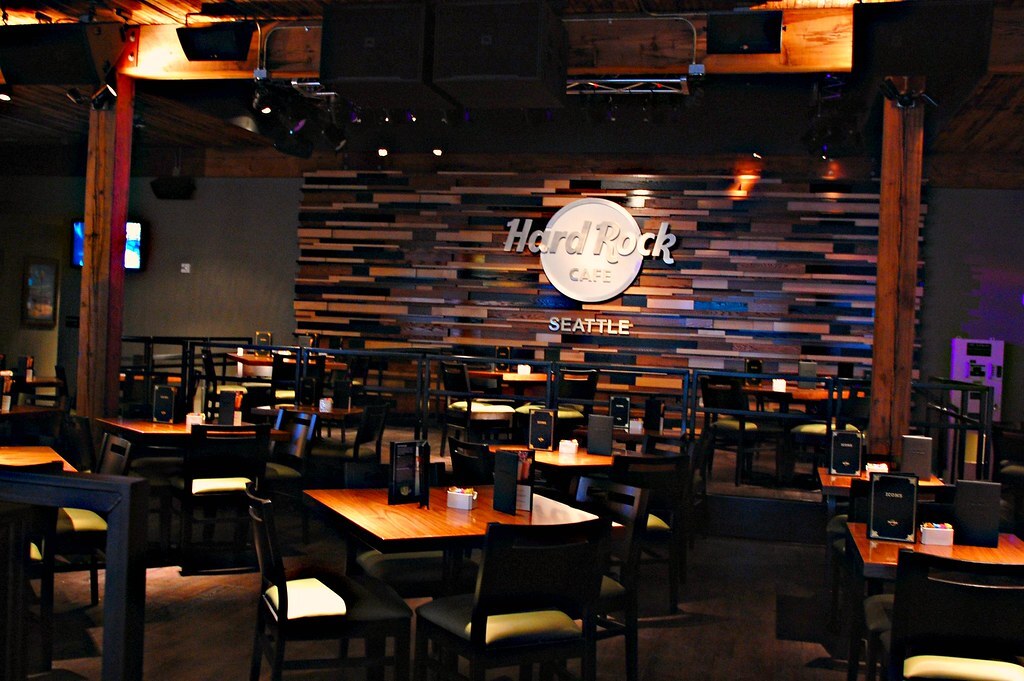 Source: Flickr.com
Everyone is aware of the chain of hard rock cafes around the world. As tourists love to explore the views and the lives of Seattle, sometimes they like to go back to something familiar. Hence hard rock café is one of the best Seattle hotel rooftop bars. It is located in the middle of Pike Place Market overlooking the entrance space.
You should particularly visit the place with your loved one and enjoy the windy ambience. If you get too chilly, you can always snuggle up to them in front of the arranged fireplace. There is also live music and lovely food and drinks that you would love.
Fog Room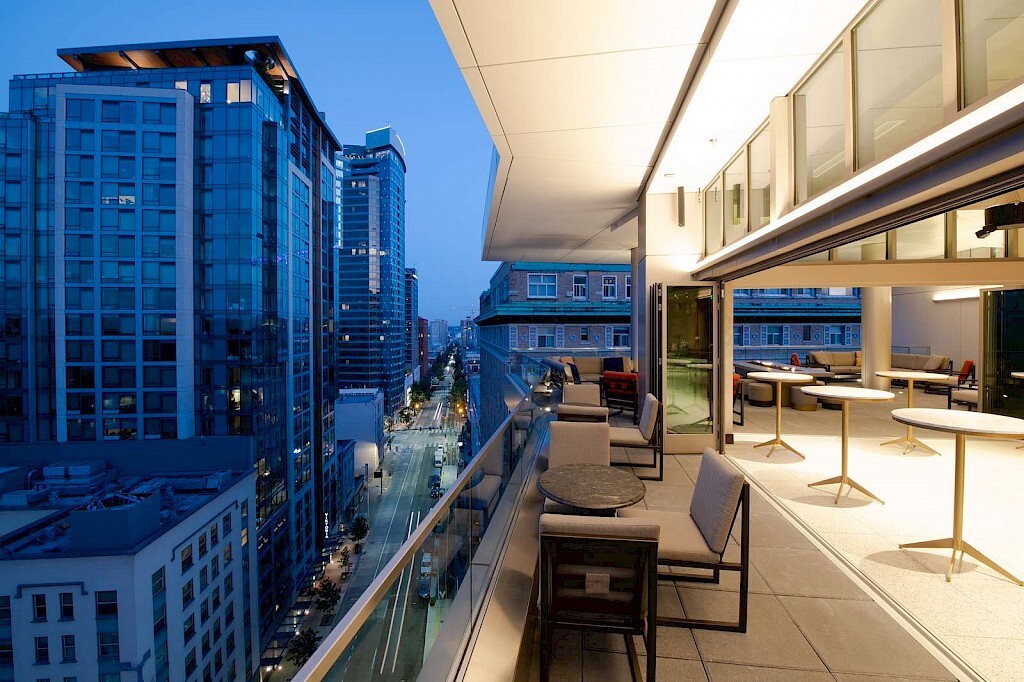 Source: hilton.com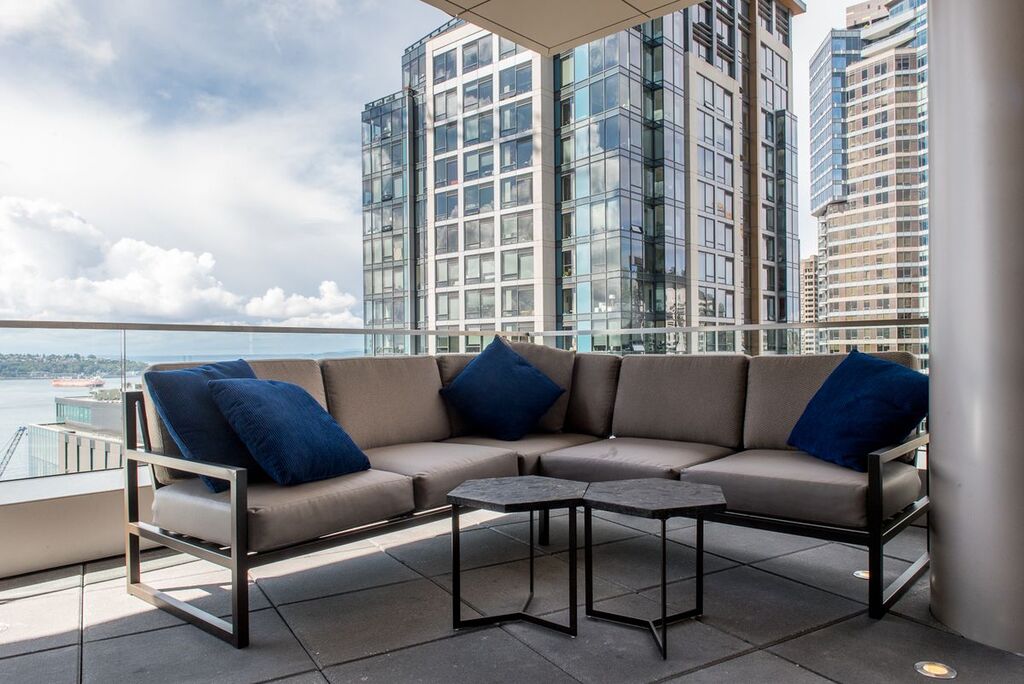 Source: eaterseattle.com
If you are tired of going to the hyped places and then getting disappointed, you must visit the fog room. This place is extremely underrated and has lovely scenery waiting for you. You will find the best views of buildings and the city collectively. Moreover, you will be pleased and impressed with the food and drinks knowledge of the staff.
Though this place is not that crowded, it is best to make reservations. Nonetheless, among all rooftop bars downtown Seattle, you will most likely get a seat here. As a bar in Seattle, they also have some mocktails to entertain those who do not drink. However, all of their cocktails are amazing, you can also try out spirits if you would like.
The Nest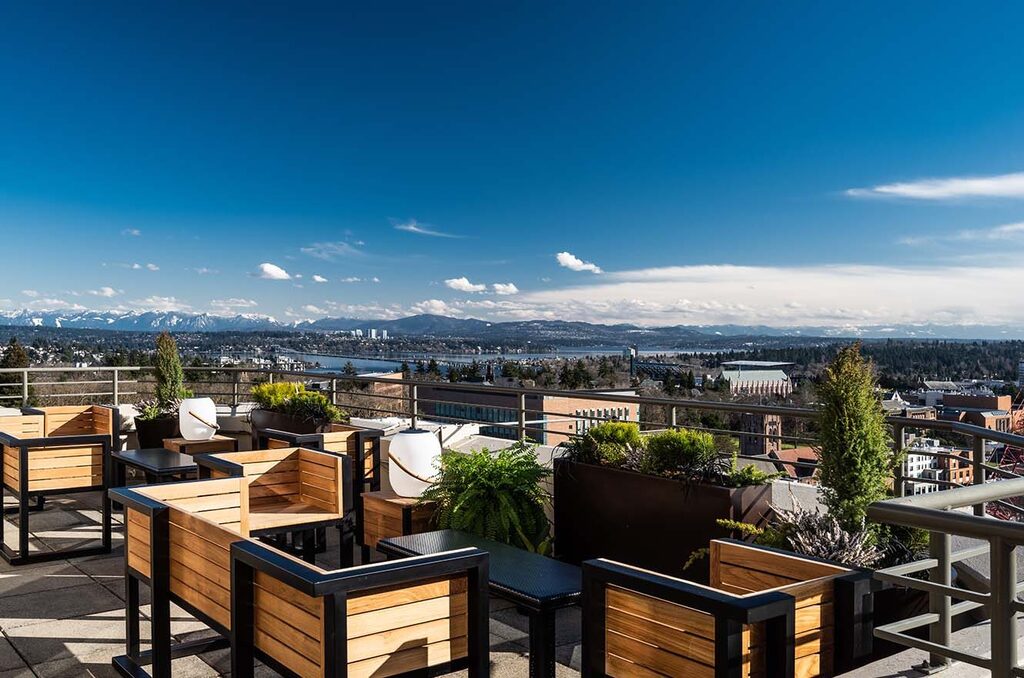 Source : seattlement.com
Source: Suzipratt.com
Within walking distance from the Pike Place Market, you will find this beautiful rooftop bar in downtown Seattle. One of the main reasons why many people go there without a second thought is because of view. When you go to the nest, you will have the view of the big wheel, a vintage sight loved by all.
Something that you should be aware of before going is that you will need to make reservations. It costs 10 dollars per person, which is non-refundable. The money is worth it considering you will have a lot of space to dance and enjoy the music. The food is also very yummy, and the drink that is a must try is 'false alarm'. It lives up to its name, for it is made with tequila but does not get you super drunk.
The Mountaineering Club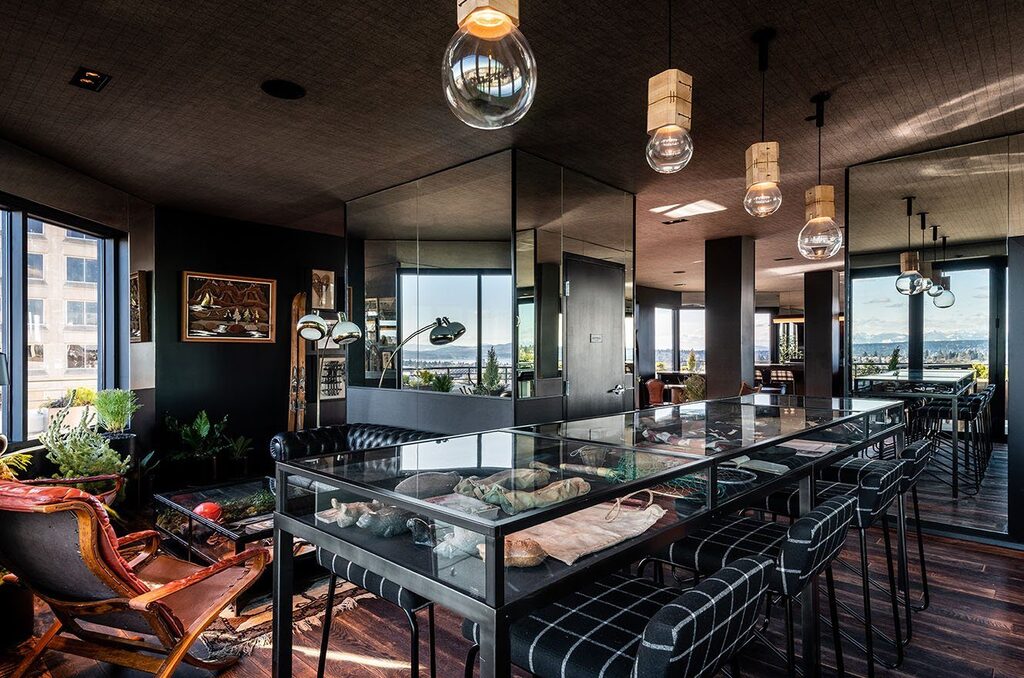 Source: twitter.com
This place is one of the most happening places to be. The club is located in Graduate, a Seattle hotel rooftop bar. The owners of the hotel started a chain for college graduates. They have different themed bars around the country closer to universities. The minute you step in, you will find a view of Lake Union and Lake Washington. Not only that the view gives you a fun vibe, but you also get to click a lot of sun-kissed pictures.
If you are going with a large group, it is recommended to make reservations beforehand. The place is big, but it may get crowded on a Saturday night. If you do not know what to order, their best drinks are 'sometimes happy, sometimes blue' and '93 miles of wonderland'.
Smith Tower
Source: pinterest.com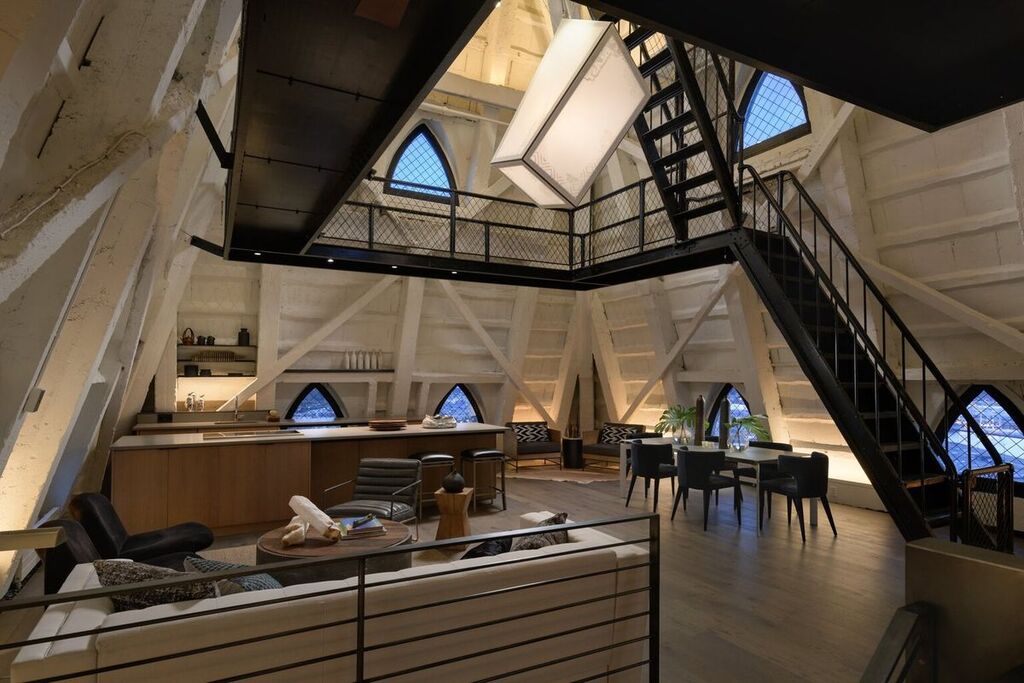 Source: spokesman.com
If you do not like the regular rooftop bar downtown and want a place to do something extra, smith tower is the one. It is famous for its skyline view, but there are some hidden gems within. First, you will find a gift shop and museum inside the building of the bar. Then you will have old vintage-looking elevators that will take you to the top.
This pace is perfect for people who want to shift back in time and experience the old-school wooden bars. If you want something to keep you warm, grab 'the great Seattle fire. You can also order your regular margarita if you want.
Over Stove Brewing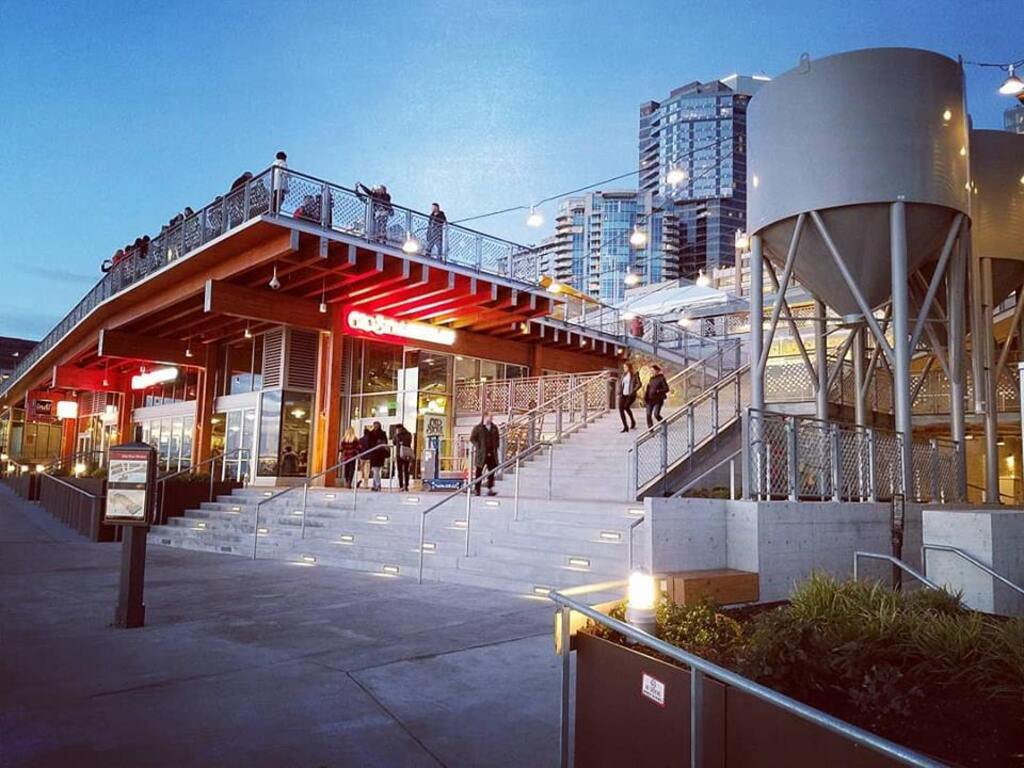 Source: induced.info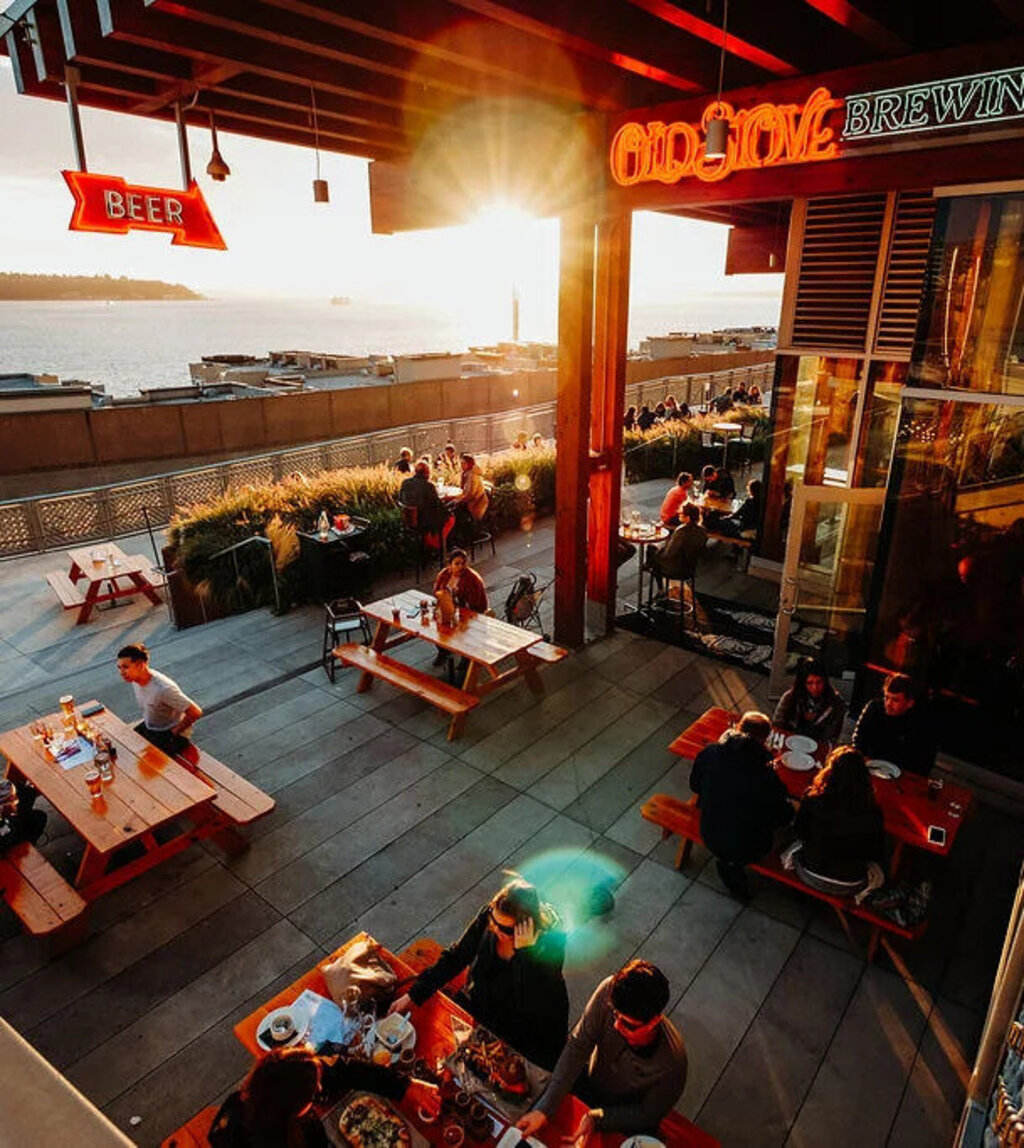 Source: oldstovebrewing.com
If you are looking for a rooftop bar in Seattle where you can have privacy with the view. Additionally, if you would want to see the people roaming about, you should visit the old stove brewing. You can enjoy the views of the water and the sound of people chattering around you.
The bar has a huge range of alcoholic beverages that includes beers and cocktails. The place is very crowded therefore you should get there at an off time and land a table. One of the most famous combinations of this bar is the fish and chips with some beers.
Also read: Things to Do in St Louis Missouri
Common Mistakes to Avoid When Running a Bar
Running a bar is not as fun as it looks. Sure the staff is friendly, and they love having you there. You may see the bartender dancing on the beats and making cool tricks in a rooftop bar seattle. But every day gets more hectic with time. The people may get drunk and overreact, followed by puking and throwing up. Nonetheless, they have to diligently come to work. Although what happens throughout the day is inevitable, what people can do is avoid the following mistakes:
Inefficient Training and Staff Management

Source: pinterest.com
The staff of a rooftop bar Seattle is nothing less than a parent. They will get you food and drinks and stop you when you are getting overboard. Nonetheless, they have to best manage and understand how to handle the clients. They should have knowledge about the food and drinks. People are generally confused about what they want to eat or drink. Hence your staff has to educate them.
Not Following Trends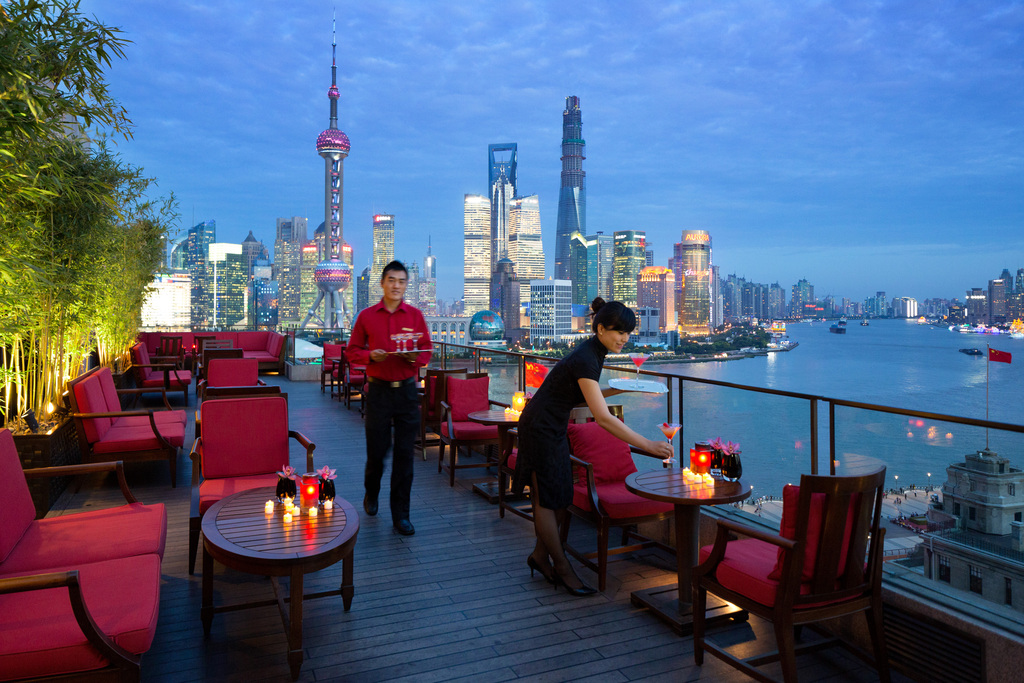 Source: outthere.travel.com
As a bar, you need to have a lot of ideas about what is going on in other bars and the world in general. If you have no idea what kind of drinks they are serving in other bars, you will not have customers come to you. The reason is that they are getting the privilege in other bars.
Inventory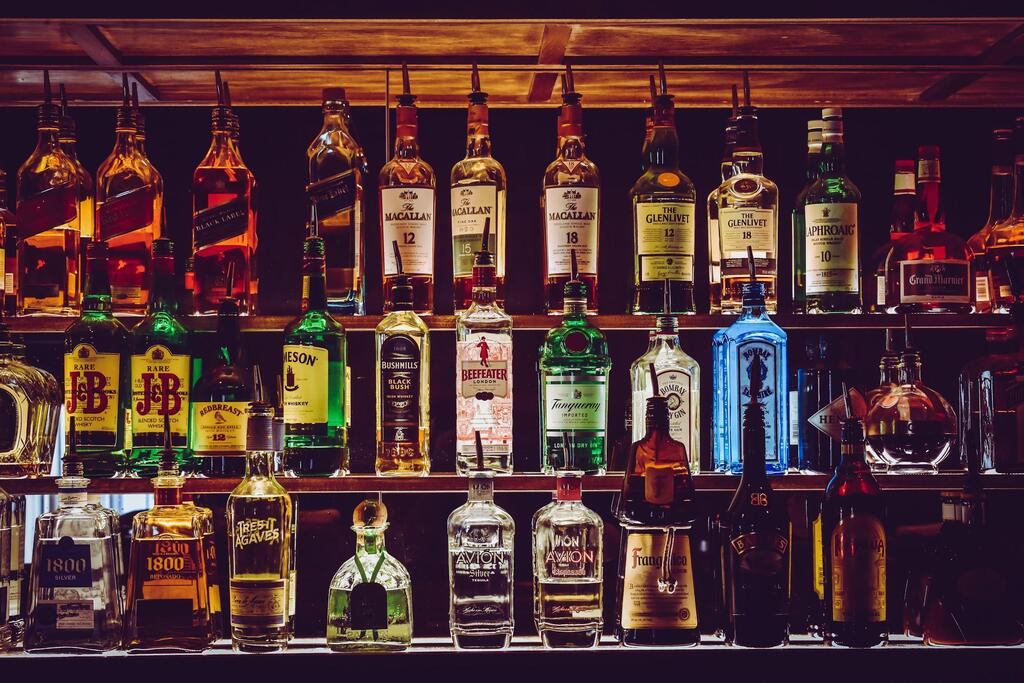 Source: medium.com
An enticing collection of liquors of a variety is the highlight for any of the customers. To experiment and expand their tastes would bring great joy. Keeping up to date with the trends and ensuring adequate availability is important because not getting what you really want is the most disappointing feeling. Let's say you have a couple of regulars, but every time they ask for something, you have one of the drinks missing every time. Eventually, you will lose credibility, and or people will stop coming.
Inappropriate Glasses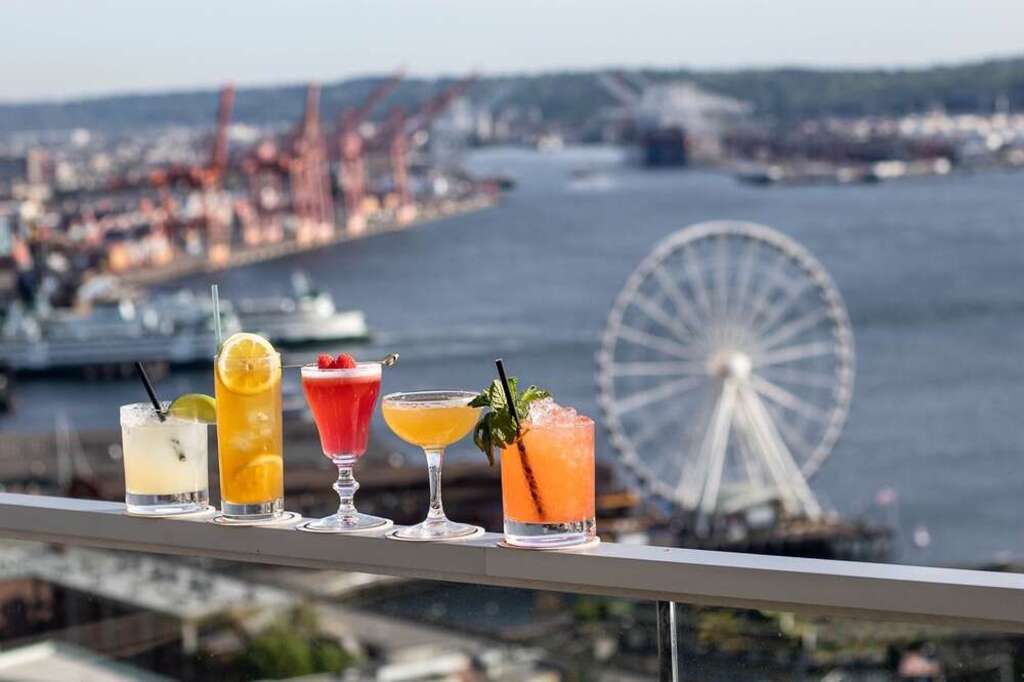 Source: trillist.com
People who drink regularly know what they are doing and how every drink should be represented. Therefore, if you serve wine in a beer glass, the customers will criticize the bar and you. The staff represent the bar, and if something goes wrong, the bar's name will get tarnished. Thus, it will hamper your sales.
Conclusion
Bars always ate at a place where people could freely be themselves. Does not matter what people lived in, bars have been constant. It is a place where people make friends and have amazing memories. They also have people come up for celebrations and heartbreaks. While there is no such thing as a perfect bar, you can always thrive on making it better.
For more updates on the tourism industry, visit Travelila.