Known for being one of the biggest cities, you can't underestimate Reno NV for this year's vacation. Reno NV offers the most stunning natural visual attractions filled with fun and entertaining recreational activities. The place is perfect for all types of tourists.
Who doesn't love to enjoy outdoor adventures and amusement parks while on vacation? If that is not on your list, Rico NV also features exciting indoor playgrounds, fascinating history, science as well as space museums. No matter if you are a lone traveler or have family and friends or couples, the place offers something for everyone.
Deciding on this year's vacation In Reno NV? For any successful travel trip, it is important to plan it right. Well! I have done all the homework to make your trip a big hit that will make good memories for all your life. Walk down through the article to find all the fun things to do in Reno NV.
The list covers all the key attractions starting from beautiful landscapes, gorgeous walkways, and also interesting museums to all other attractions of Reno.
Fun places to visit in Reno Nevada
Reno straddles the Truckee River and is endearing to all the tourists. Not only it offers an endless array of entertainment options like slot machines, poker tables, and gambling games but you will also find many things to see in reno. Here is a list of the best places to go in Reno for all those who admire nature.
Rancho San Rafael Park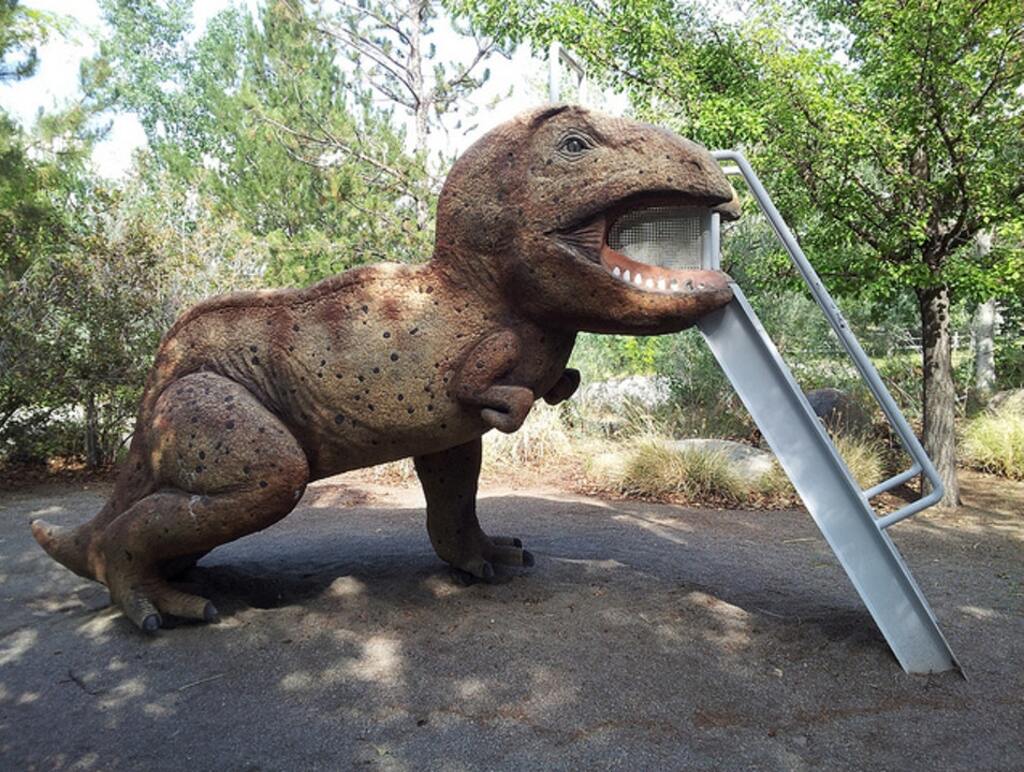 Source: Afarmagazine.com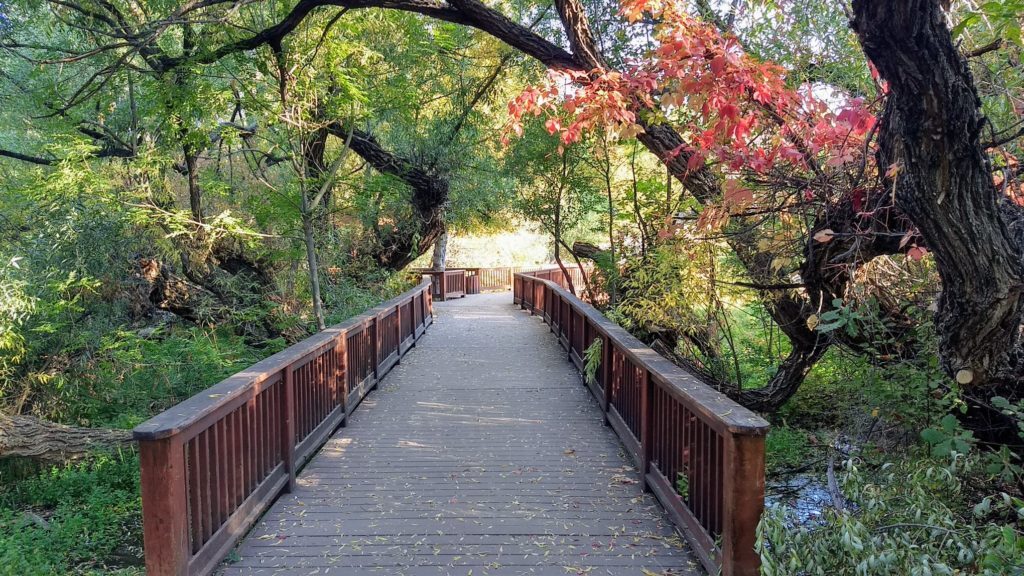 Source: Renonewsandreview.com
The Rancho San Rafael Park spans over hundreds of acres. It is one of its kind with xeriscape, mountain landscapes, desert landscapes, huge lakes, wetland habitats, and much more. Enjoy your time among trees and nature. The park first began as a cattle ranch and you can find two ranch houses on the park's grounds as a mark of its park's origin. Moreover, the place is free and won't cost you extra money.
For all the sports lovers, the park offers games like volleyball other than just to explore the surroundings. You can also go fishing, walk through the trails or have a picnic here. Looking for family activities in reno? For family people there is the Great Basin Adventure that awaits you. Moreover, the place is great for kids to visit the petting zoo, flume ride, and museum. Thanks to the expansive nature discovery center that your kids will love to visit the park.
Pyramid Lake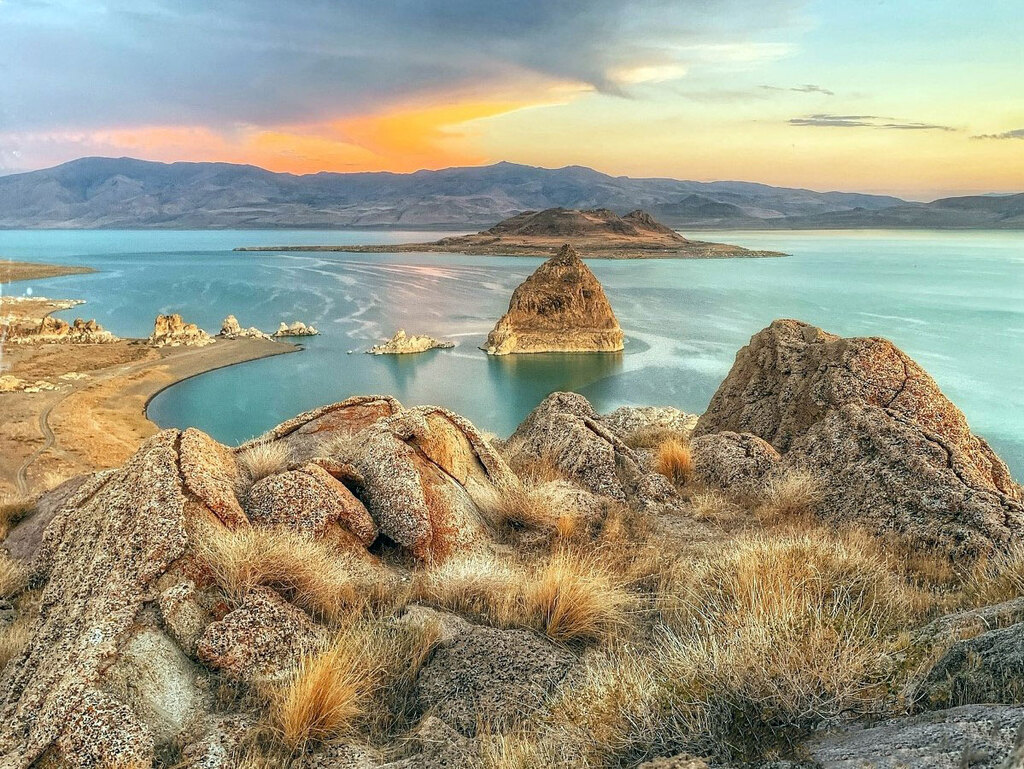 Source: thepyramidlakefishing.com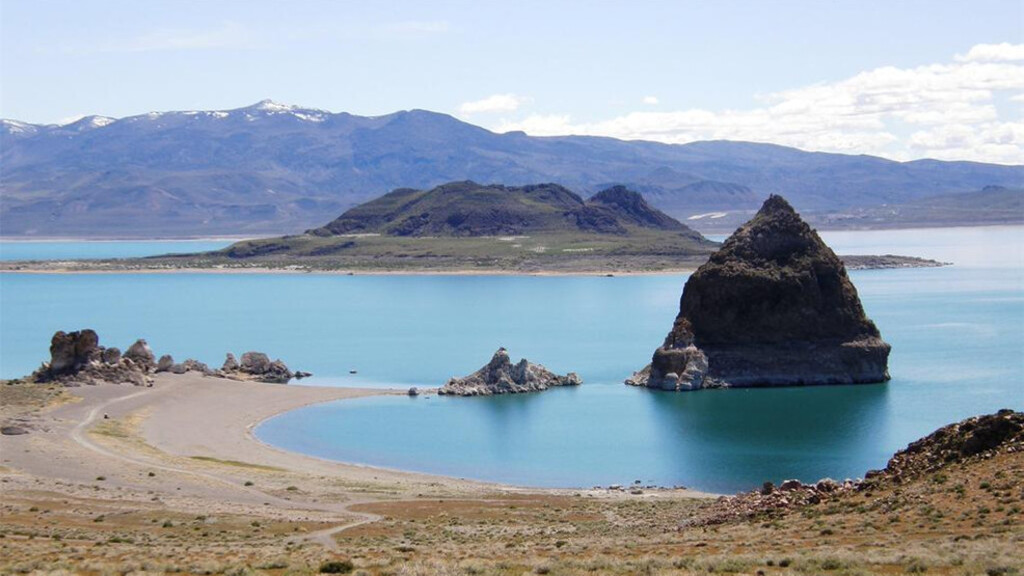 Source: krnv.com
Looking for something calm and serene? Pyramid lake is your best pick! It is one of the best reno sightseeing options to explore. The view of the area is so picturesque that the place is deemed as one of the most beautiful places among Reno attractions. You will also find pyramid-like, conical formations of rock poking out from the water and hence the place got its name- Pyramid Lake.
These rock formations are limestone tufa rocks that rise over the still and dark waters. These rocks began to show when the water of a much older lake receded over time. Moreover, you can also find a rare breed of pelican here. Get lucky to find one!
There is also a myth about the lake that says there was a man from the local tribe living close to the lake who fell in love with a woman who was a part mermaid and part serpent. However, the tribe rejected her cruelly and the woman placed a curse over the lake.
The Riverwalk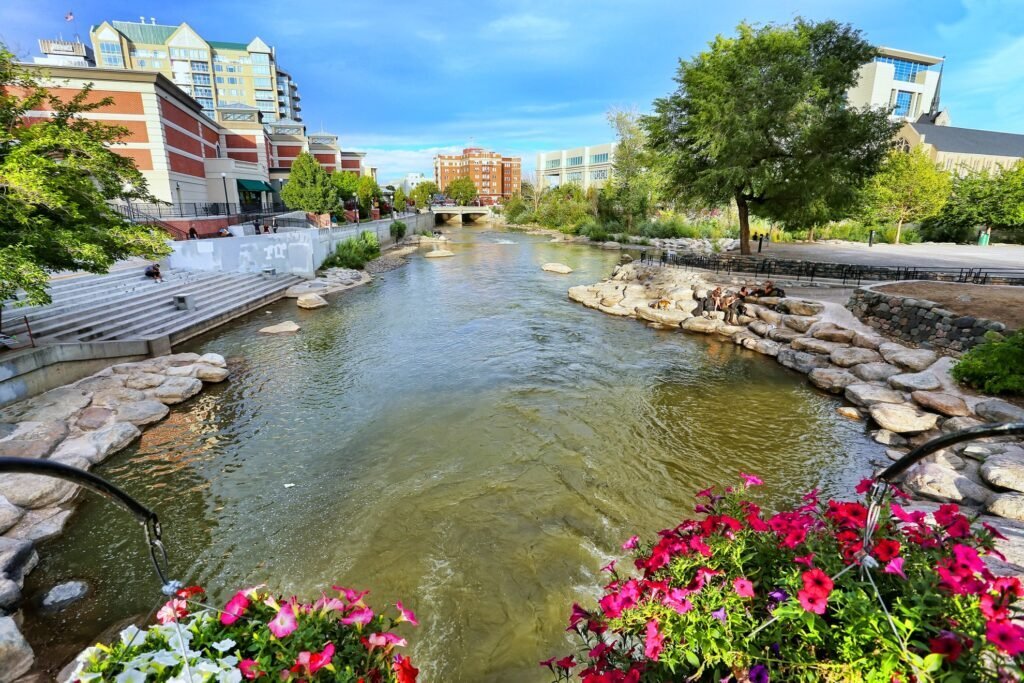 Source: travelawaits.com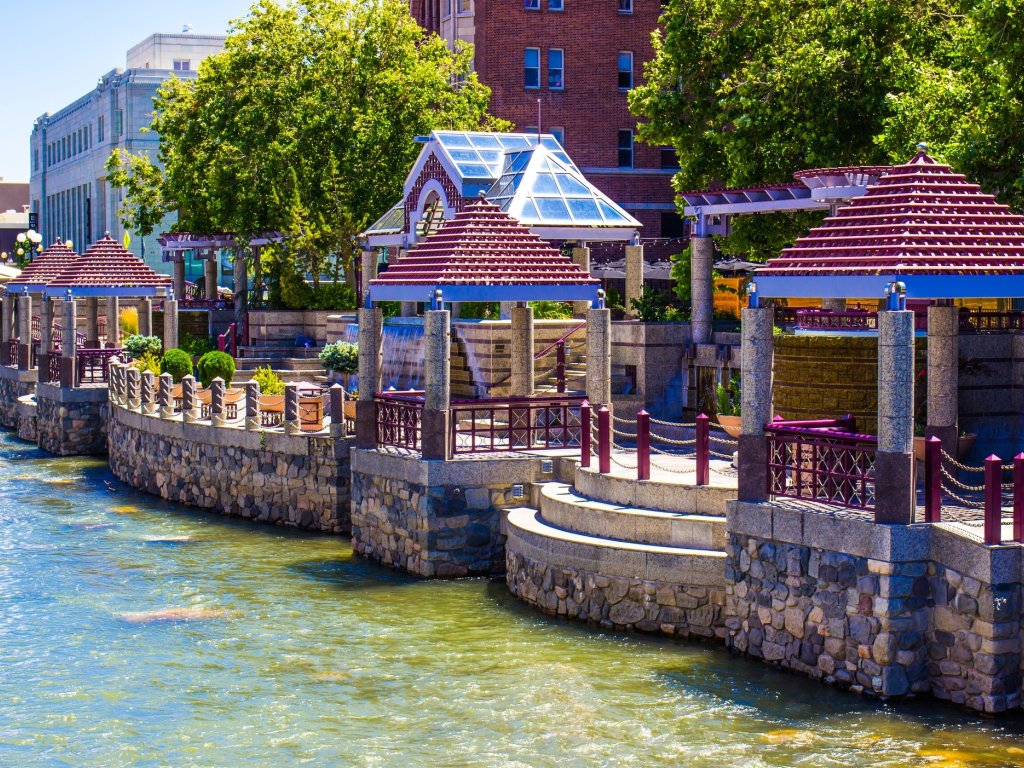 Source: Workliveplay.com
Looking for some cool things to do in Reno Nevada that are too free of cost? Pick The Riverwalk among other things to do in Reno this weekend. You will find glitches of urban renaissance in the Riverwalk District. The Place showcases a wide range of cultural sights, sounds, and exploits.
You will find exciting events occurring. The common yet attractive ones include concerts on the street, Dine the District tours, wine walks, face painting competitions, and more. You can also grab a bike or just take a long walk through this whimsical area. There are also tennis courts, water features, a bicycle trail, and river access to make its visit one of the best fun things to do in Reno Nevada.
Idlewild Park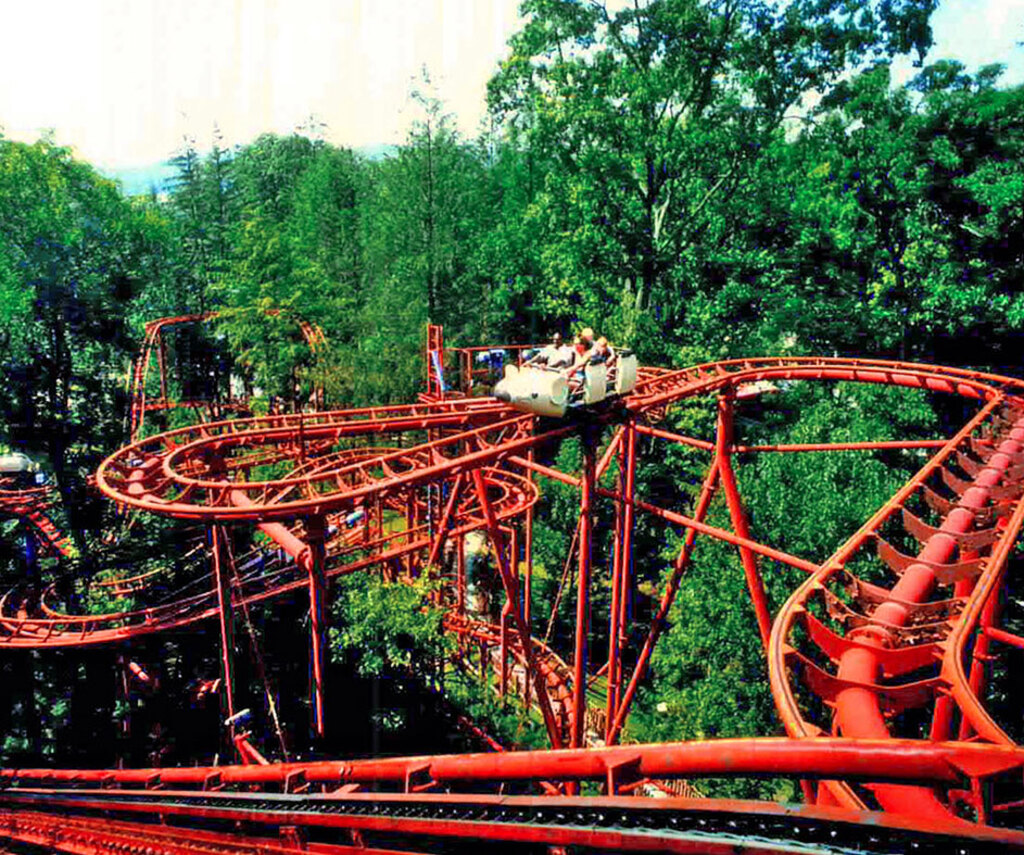 Source: Idlewild&soakzone.com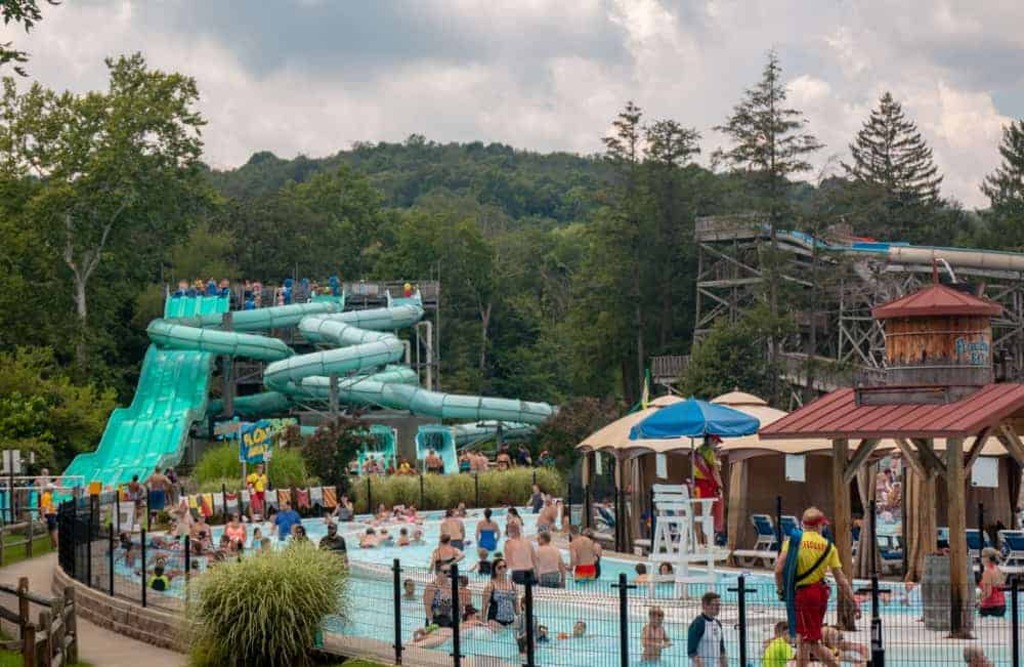 Source: UncoveringPA.com
Are you a nature lover and still looking for fun things to do in Reno? Idlewild Park is your solution! Just next to the Truckee River and covering 49 acres of land, the place offers peace to refresh your soul and mind. This reno attraction was built in 1927 and offers the stunning Rose Garden, the lap swimming pool, the duck ponds, the skate park, and much more. For kids, you will find a Lions Club park, a little train for children among other play items for them to enjoy.
Adventure and Thrill
The place has proximity to Lake Tahoe and several other ski resorts and hence becomes one of the great destinations for outdoor recreation for all those who love thrill and excitement in their life. Looking forward to top things to do in Reno for a thrill? I have made a list of Reno Nevada attractions full of thrill for you. Continue reading to find out.
Mount Rose Ski Resort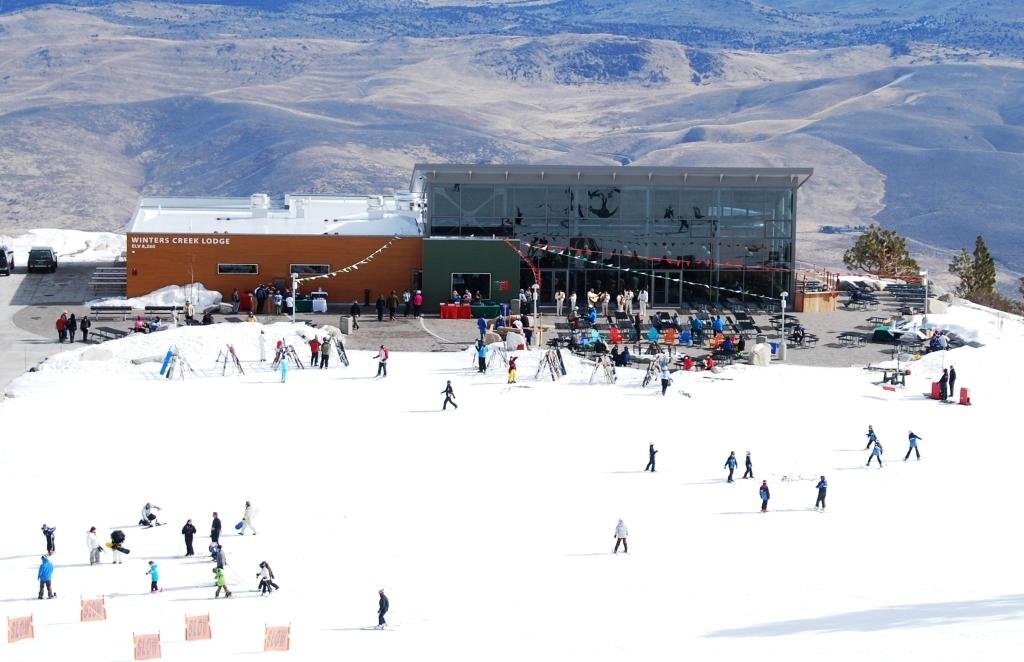 Source: Onthesnow.com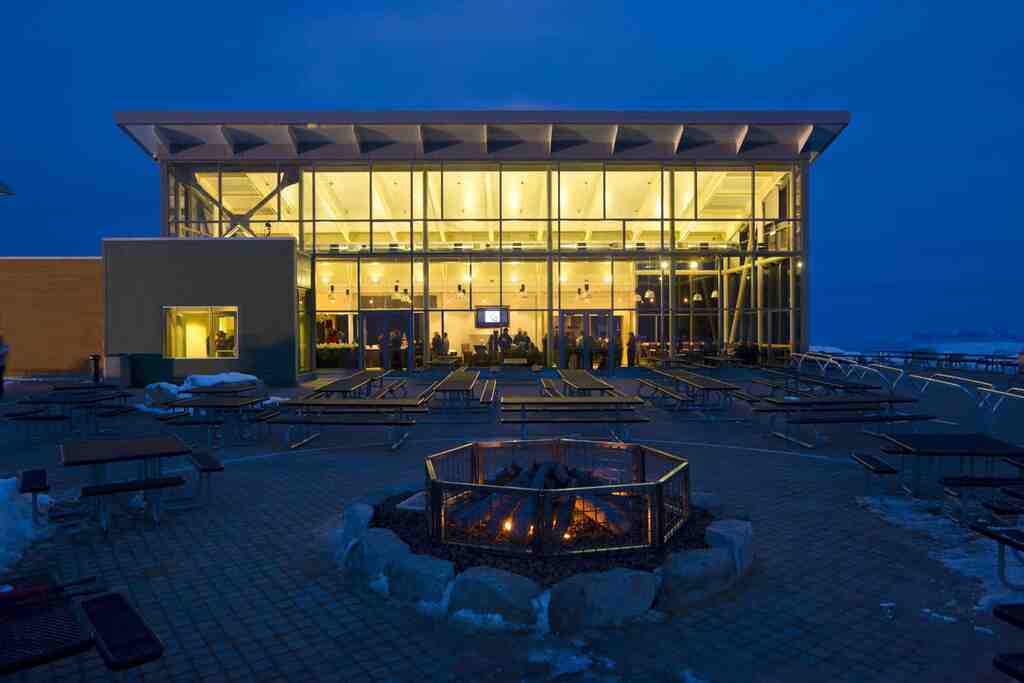 Source: Bullstockwellallen.com
Who doesn't love to enjoy the snow? This is even more fun when you get to enjoy skiing. In the center of the Toiyabe National Forest, find Mount Rose Ski Resort with the longest run that measures around 2.5 miles. There are also less intimidating slopes. All skiers starting from beginners, experienced skiers to highly skilled skiers can enjoy their time on the slopes.
The resort spans a whopping 1,200 acres and houses over sixty runs and eight lifts. It is one of the highest resorts in the area. The resort features 8,000-foot height, providing 1,800 vertical feet of terrain you can ski on. You can also choose any of the three Terrans- Double Down, the Badlands, and the Pondo Park for skiing. Choose to stay at Mount Rose Ski Resort's own Winter Creek Lodge for unlimited fun.
Reno Air Racing Association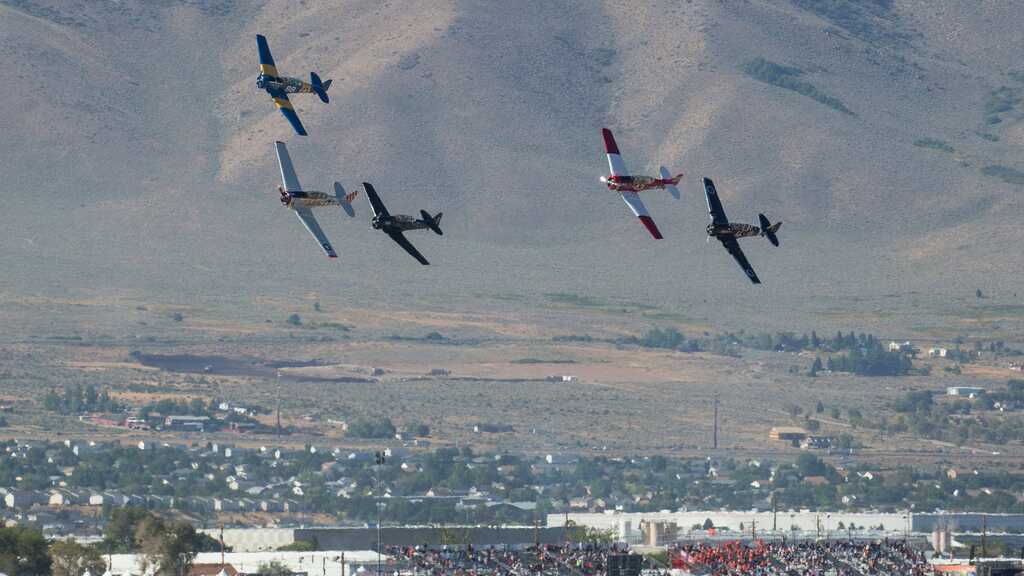 Source: Renogazette.com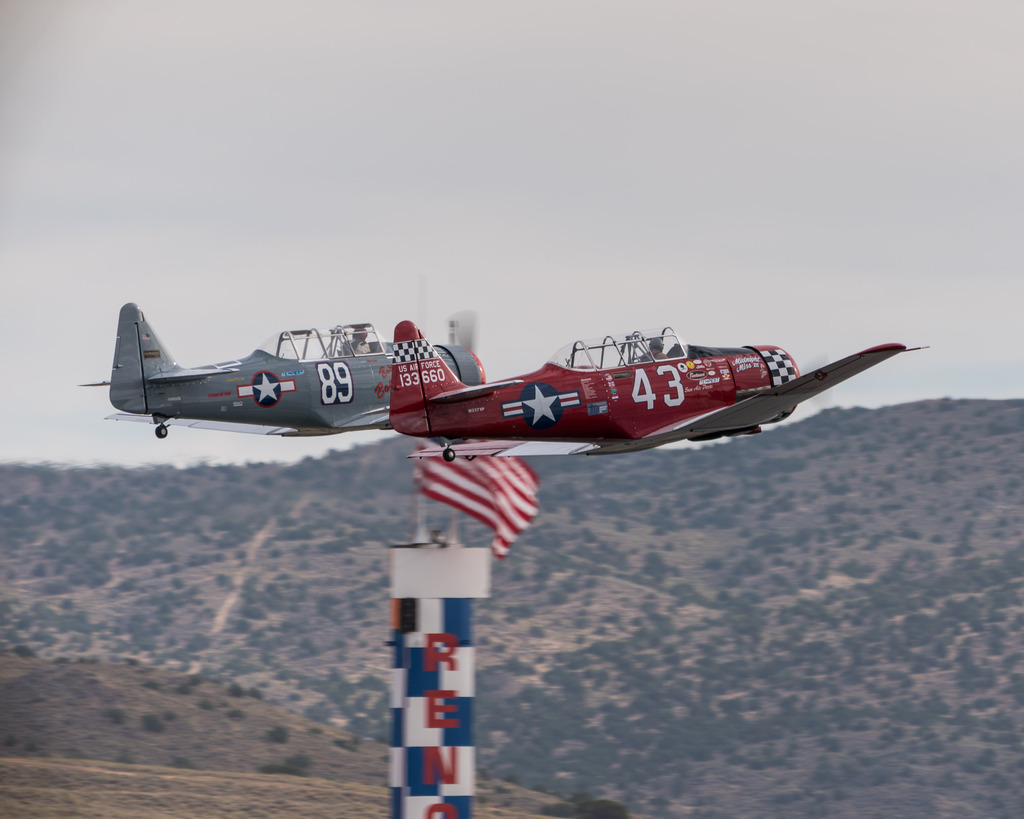 Source: Renoairraces.com
soar through new expectations and thrills with a magical experience of air racing. This is one of the amazing things to see in Reno, especially if you love racing. For Solo-travellers, Reno Air Racing Association would be among the top to do activities in reno.
There is a roar of engines, echoes of cheering, and also the looming anticipation. No doubt, you will enjoy this heart-pumping and exhilarating ride from the start until the end. Enjoy blue or sunset-tainted horizon while witnessing a live race of majestic flying planes.
Mt. Rose Ski Tahoe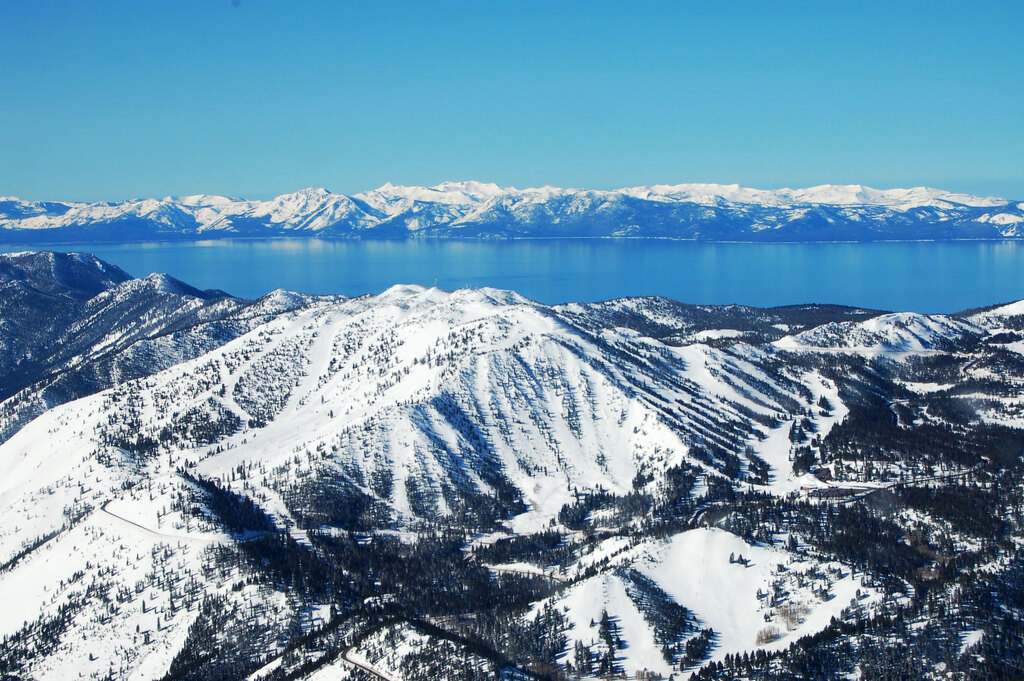 Source: skisnow.com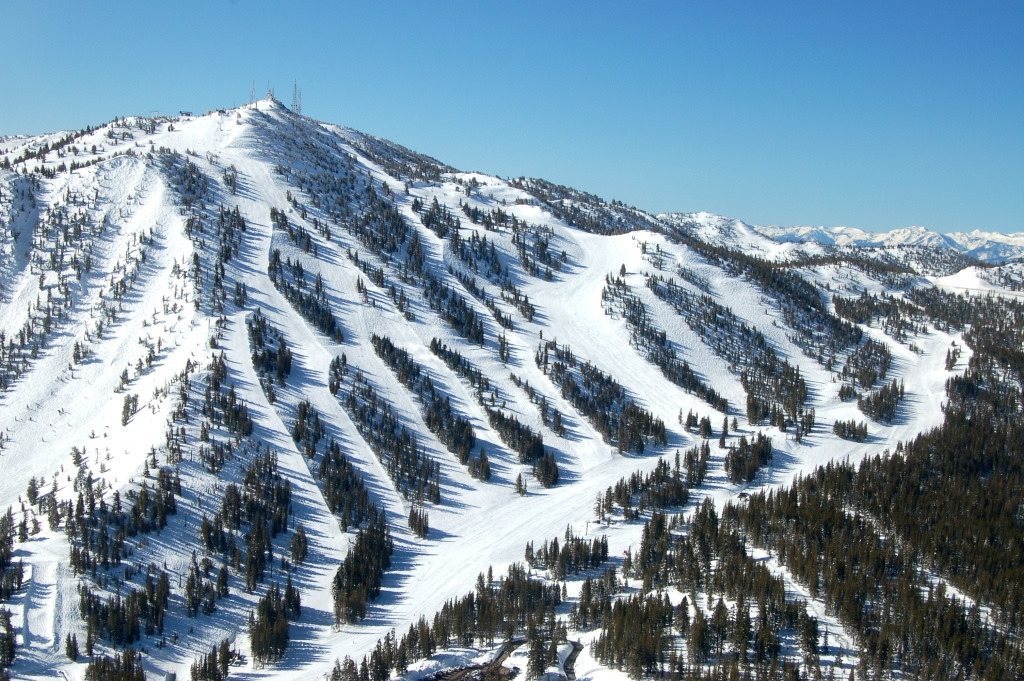 Source: onthesnow.com
Do you want to escape the rush of city life? Just about 30 miles south of the city, Mt. Rose Ski Tahoe is your destination. This is one of the best that offers beautiful landscapes and refreshing cool air. You can ski, sled, or simply stroll and walk around. Simply do whatever you like! If skiing is your thing, the place offers different slopes for all the skiers. From beginner to intermediate to advanced, you will find a slope for any mountain experience.
Reno Attractions for Adults
When you think of gambling and casinos in the United States, there is more than Las Vegas. Among other places to visit in Reno, there are also multi-star casinos and hotels. Interested to know more about this? Here is your read.
Casino at Silver Legacy Resort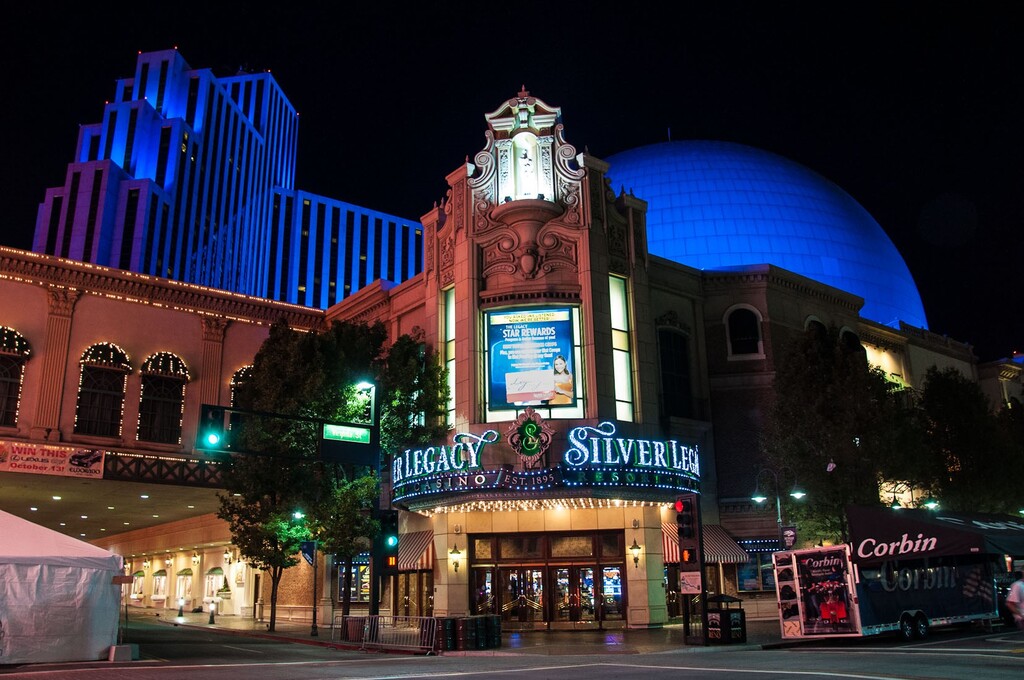 Source: silverlegacy.com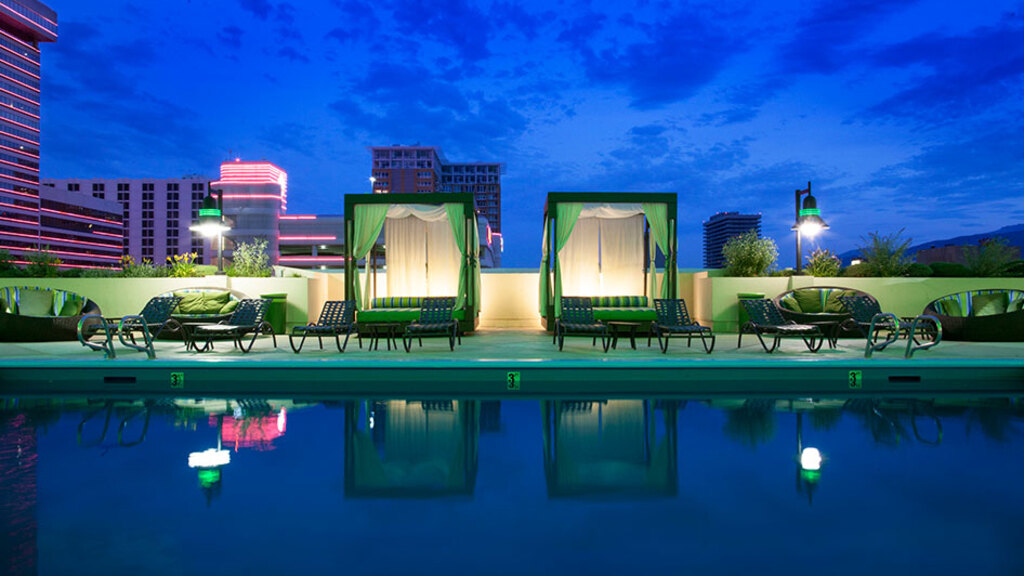 Source: thebestresorts.com
Need a spectacular vacation all in one convenient location? Casino at Silver Legacy Resort is your call! Enjoying the casino at Silver Legacy Resort is one of the best things to do in reno. The Best resort contains high-end accommodations along with six restaurants, bars, and lounges.
The place also features boutiques and shops, a spa, and a fitness center. Moreover, this place draws some of the biggest names in entertainment, including country singers, comedians, and dancers. You will find Silver Legacy casino with table games, slots, keno, and a wide array of games with progressive jackpots. The resort is perfect for guests with great time activities in reno.
Atlantis Casino- Reno Tourist attractions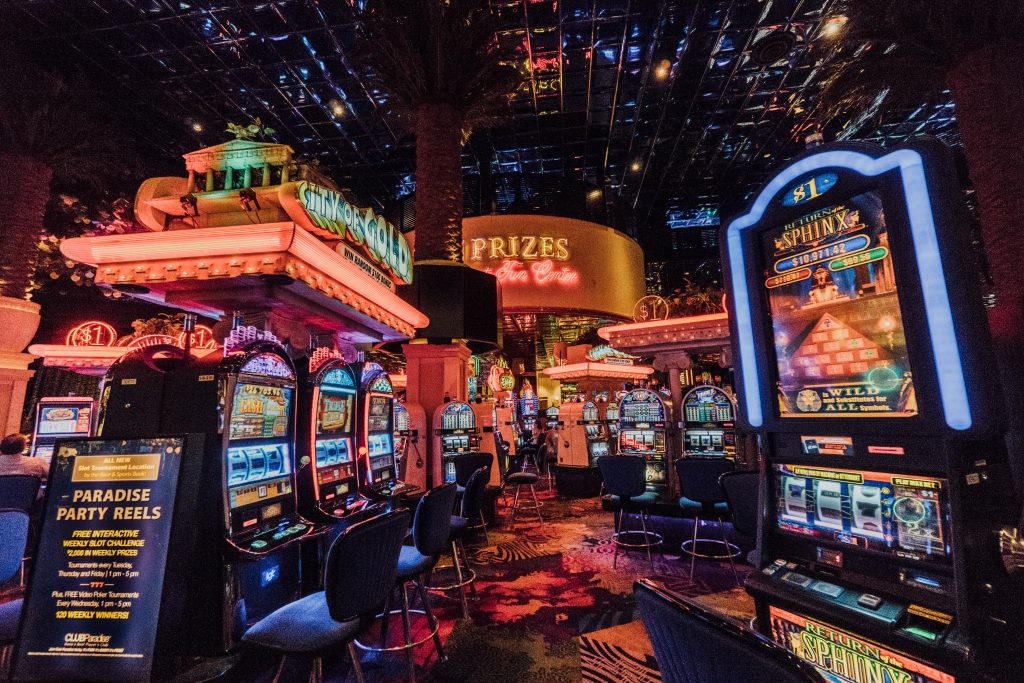 Source: Theclumsytraveler.com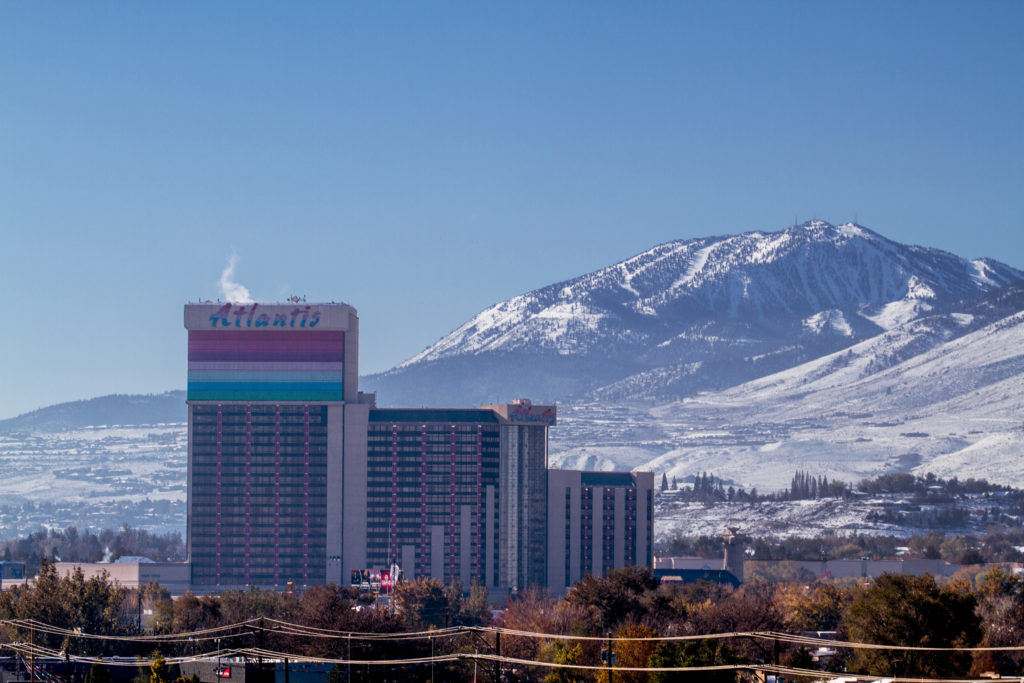 Source: atlantisresort.com
The AAA 4-Diamond Atlantis Casino Resort and Spa is ideally one of the best places to go in Reno for adults. The place features shopping, dining, and entertainment all nearby along with the high-class casino tables. There are card games, table games, progressive jackpots, and tournaments.
Moreover, there are world-class accommodations with rooms that are clean and well-organized, award-winning restaurants that Atlantis offers to its guests. You can also enjoy live entertainment such as concerts and cabaret shows. There is a 30,000 square foot luxury spa, and of course, exciting gaming action. Enjoy its outstanding service along with non-smoking sports betting and poker rooms.
Conclusion
Although many people associate Reno with glitzy resorts and casinos, the truth is that there is a lot more stuff to do in reno. For example, there is Pyramid Lake, Idlewild Park, and other beautiful places to visit in reno. Moreover, for those who love adventure, the place offers Mount Rose Ski Resort, National Championship Air Races for exciting thrills. Make a list of Reno Nevada attractions that suit your personality best.
For more updates on the tourism industry, visit Travelila.