Hurray for the merry vibes of the World's Best Christmas Destinations!
Christmas is that cozy eve when everyone wants to spend time with their loved ones, cuddle closely and cherish their existence in their lives. At the same time, Christmas is when everyone gets a long holiday and can travel the world with their favorite people!
And in this article, we look into some of the must-visit incredible places to travel during Christmas!
10 Best Christmas Destinations in the World
1. Iceland: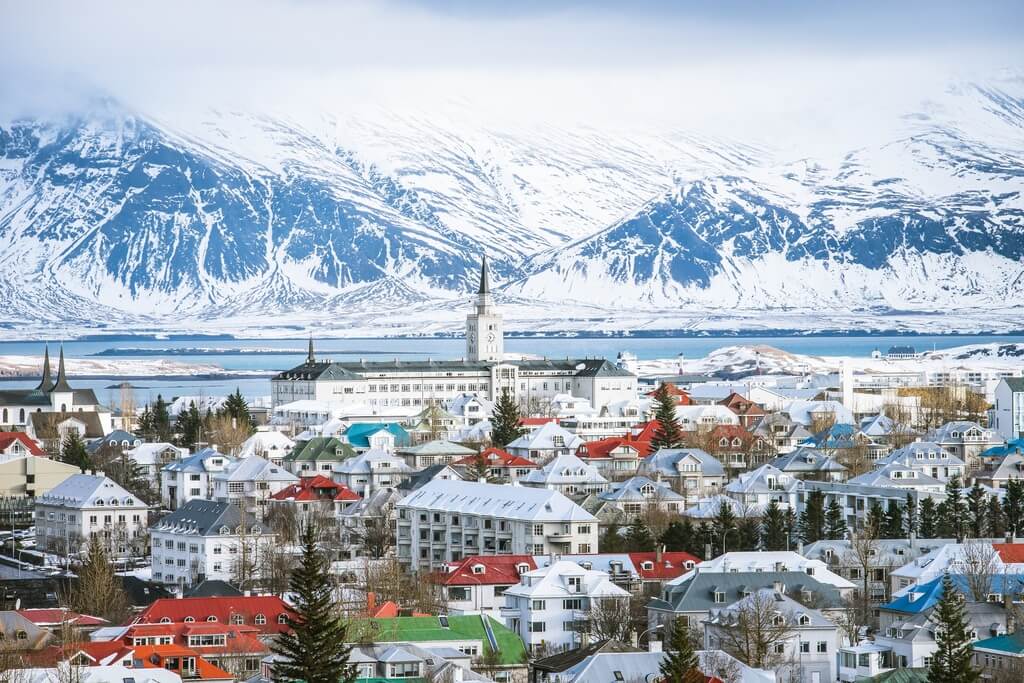 Source: home.kpmg
Christmas in Iceland can be one of the most memorable experiences of your life! The Christmas celebrations, natively known as 'Yuletide,' are a mix of various cultures and traditions that will give you a unique experience you cannot miss.
Go Christmas shopping at the various Christmas villages! Try out the Icelandic Christmas foods at the Yule buffet! You will have one of the best Christmas adventures in Iceland.
Can't miss the spots – Blue Lagoon, Northern Lights, Blue Ice Caves, Gullfoss Waterfall, Sightseeing Tour, Icelandic Music At Harpa, Whale Spotting, Dog Sledding.
What to eat – Ham smoked lamb and ptarmigan are the famous meat dishes.
Weather: 28°F (-2°C) to 49°F (4°C)

2. Prague, Czech Republic: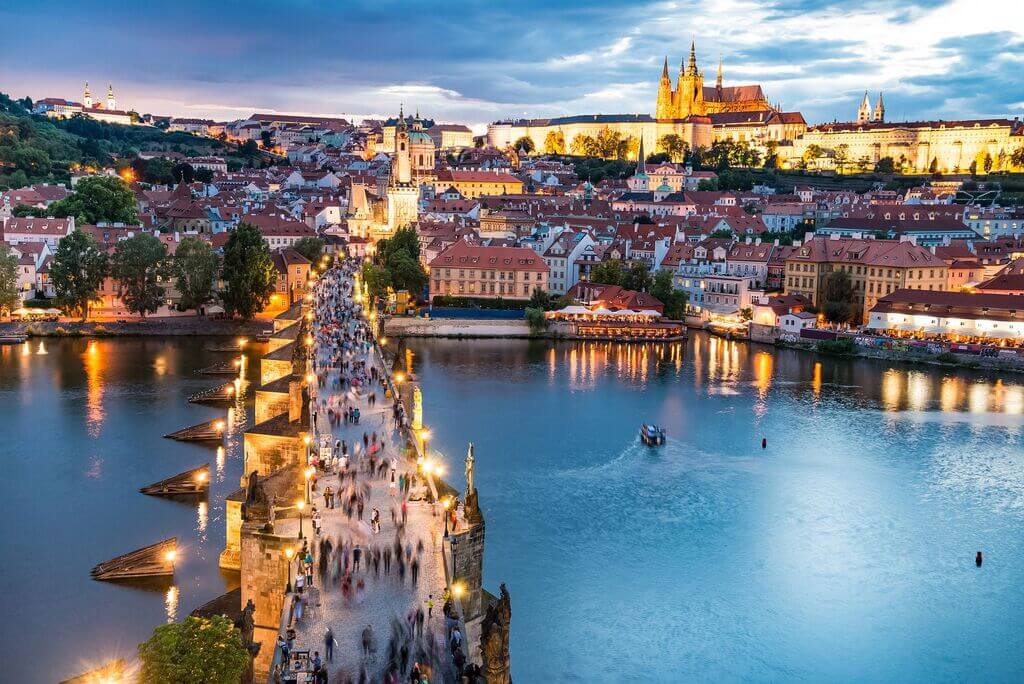 Source: travellens.co
One of the crazily popular Christmas destinations all over the world is Prague. And it has every reason to be! Whether a romantic escapade or a cozy family tour, Prague will provide you with an unforgettable trip with its vibrant culture and enchanting scenery.
From Ice skating to cruising in the Vltava river, Prague has every activity to keep your Christmas power-packed and fun-filled!
Can't miss the spots – The Old Town Square Christmas Markets, Trdelník, Vltava River at Night, Old Town Tower, Swans on the Vltava River, Charles Bridge Tower, Castle Hill's Christmas Market
Don't forget to check in at Hotel Josef, Prague's one and only designer hotel. Located close to the city's Central Square, the hotel will give you the native Prague experience of the Old Town Square, Charles Bridge, etc., even inside the hotel! Some must-try Czech delicacies include Chlebicky, Longnose, and Czech sausages, and try out the Czech wine Svarak – made from apples.
What to eat – Christmas Carp, Potato Salad, Pork Schnitzel, Christmas Cookies, Christmas Bread
Weather: -3°C at night.

3. London, England: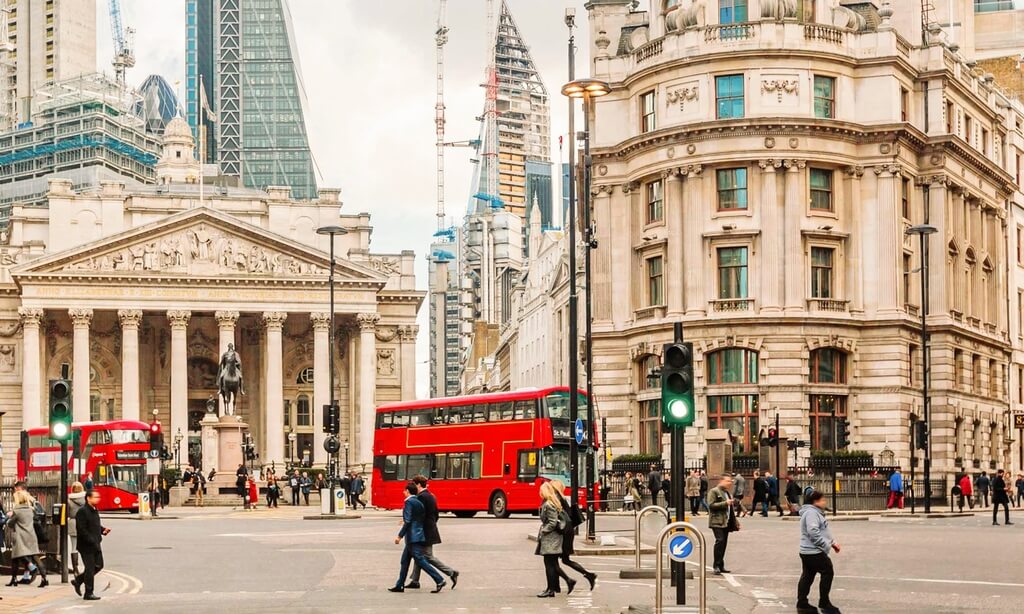 Source: contentstack.io
Being the birthplace of the Magical world of Harry Potter, London is one of the best places to make your Christmas eve magical (especially for the Harry Potter lovers out there!). Be amazed by the biggest Christmas tree in the world at Trafalgar square.
Can't miss the spots – Trafalgar Square, Westminster Abbey, London Eye, Royal Albert Hall, Hyde Park, Hogwarts In The Snow, and Ice Skating.

Witness the Carol concert at the Royal Albert hall, Kensington. And most importantly, Experience Hogwarts in the snow at Studio Tour Drive, Leavesden. One of the best hotels to spend your stay at is The Goring, Belgravia, a luxury hotel in the traditional English country style located just 10 mins from Buckingham Palace.
What to eat – Smoked salmon, Rye bread, beef wellington, Classic roast turkey, Classic Christmas pudding, Brandy butter sauce
Weather: Daytime – 6-7 (the mid-40s), Early morning – 3-4 C (upper 30's F)
4. New York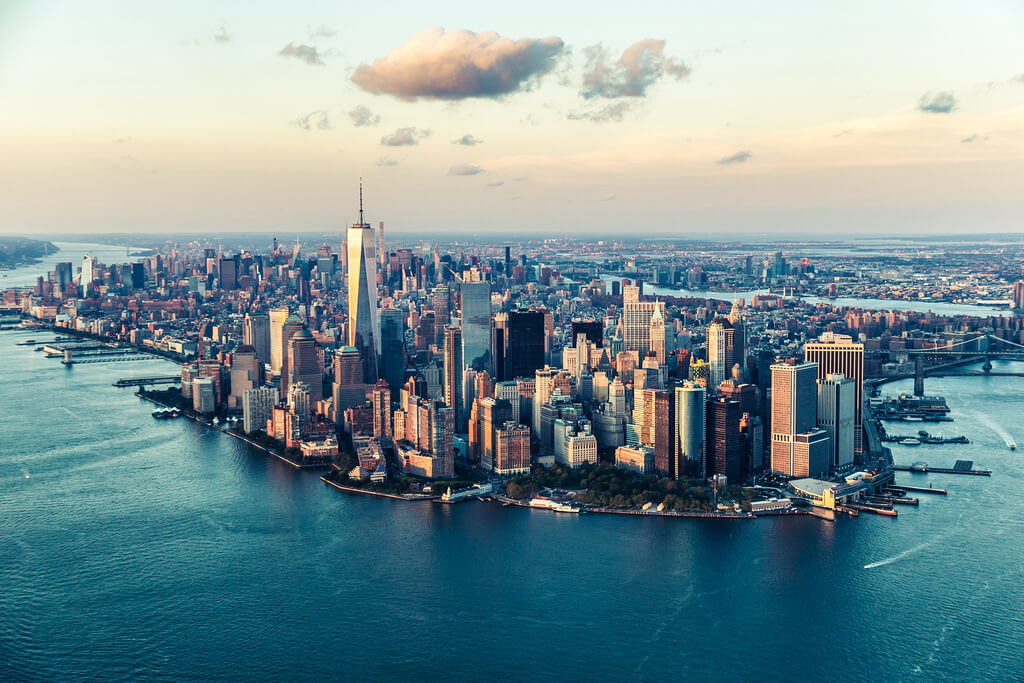 Source: dol.ny.gov
New York, the ever-lively city, is a dream destination for thousands of people worldwide. Imagine spending Christmas in this vibrant city with its winter sparkle and Christmas-y jingle!
It's NYC, baby!

Ice skate in Bryant Park, Adore the Met Christmas tree, go Christmas shopping at Fifth avenue, and try out Breads Bakery's chocolate babka and Linzer tarts.
Can't miss the spots – The Nutcracker, Christmas Markets, Bryant Park, Rockefeller Center Christmas Tree, Saks Fifth Avenue Light Show, Central Park.
Don't forget the Christmas spectacular at the Radio City Music hall! If you are feeling artsy, head to the Metropolitan Museum of Art on Fifth avenue and be astounded by its magnificent collection of early 20th-century German and Austrian art! Any kind of vibe you need, you name it, New York has it!
What to eat – Cranberry sauce, Mashed potatoes, Christmas Cornbread, Biscuits, Sweet potato casserole, Gingerbread Christmas cookies, and Apple pie
Weather: 43F (6C) in day & 32F (0C) in night
5. Berlin, Germany: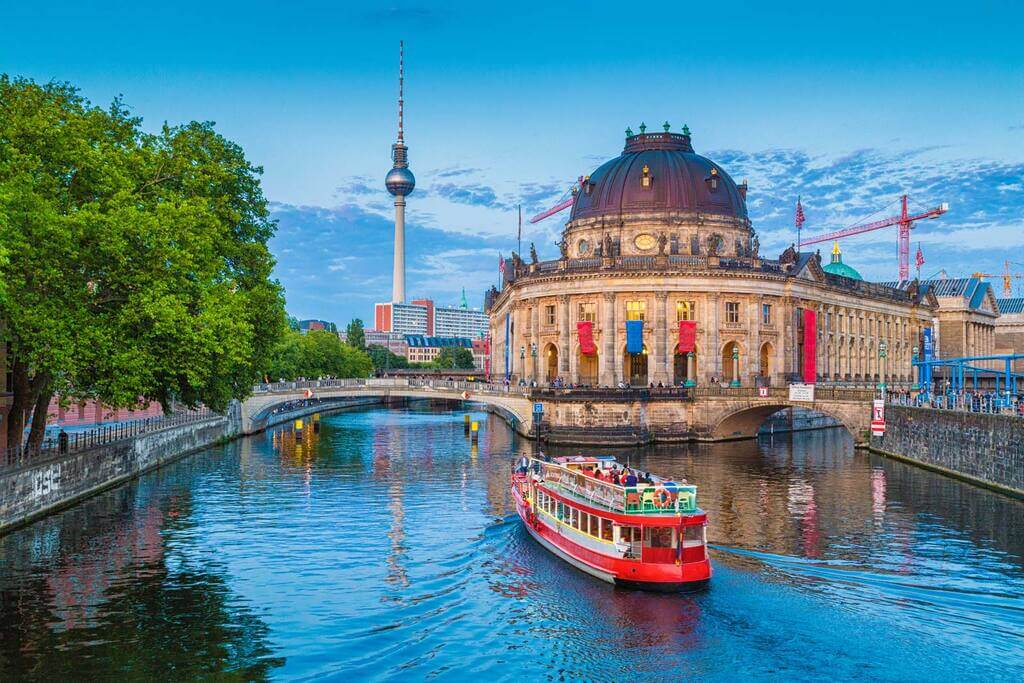 Source: theplanetd.com
Berlin is a great spot to visit anytime during the year, but if you want to see this breathtaking city while being easy on your pocket(with airline tickets), Christmas in Berlin is your way to go!
Specific to Christmas eve, the city hosts various events and shows whose tickets can also be obtained with great discounts if you buy them in advance!
Can't miss the spots – Christmas markets, Haus am Waldsee, Bertolt-Brecht-Platz, KaDeWe candy counter, and Ice skate in Potsdamer Platz.
Stroll around the Christmas circus at Tempodrom, witness the spectacular fireworks at Brandenburger Tor, ice-skate at the various skating rinks, or escape it all and hit the spas at the Vabali Spa.
What to eat – French roast goose, Roast Goose at Brecht's Restaurant, Crispy Goose at Restaurant Relish, Christmas Dinner at the Hotel Regent, Concert at the Ratskeller Köpenick
Weather: 4° / 0°
Note – Berlin is your place if you want a less crowded, calm, and peaceful Christmas getaway.
6. Strasbourg, France: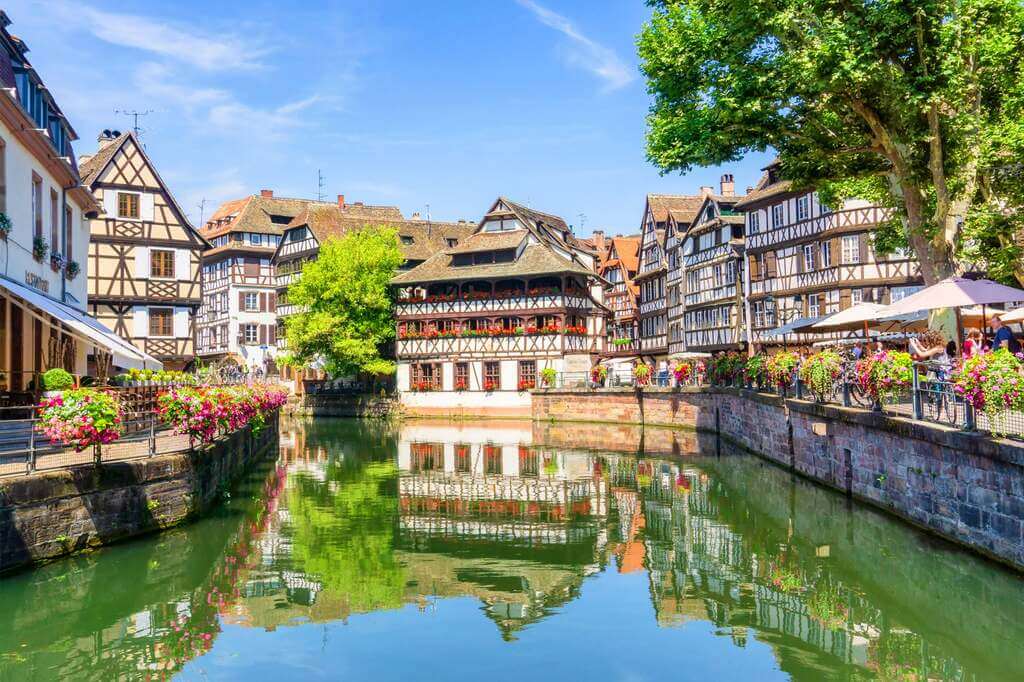 Source: cdn-hotels.com
Strasbourg is a place that has been changing hands between Germany and France for a long time.

Now a part of France, Strasbourg provides a cultural flavor mix of both German and France and can be a great place for a Christmas trip, especially if you are a history and culture lover.
Can't miss the spots – Place Broglie, Place Kléber, Place de la Cathédrale, Terrasse Rohan and Place du Vieux Marché aux Poissons, Place des Meuniers.
Let yourself be carried away with the city's sparkling lights, get a bite of the chocolate gingerbread men, spot the ornate gargoyles in the corners of the city, witness the half-timbered architecture, the iconic covered bridges, the Petite France area, and the Musee Historique de la Ville de Strasbourg!
What to eat – Bredele, Vin chaud, Baguette flambée, Mannele, Choucroute garnie, Jarret de porc braisé à la bière
Weather: High temperature is 5.5°C (41.9°F)
Average low temperature 0 is.8°C (33.4°F)
7. Vienna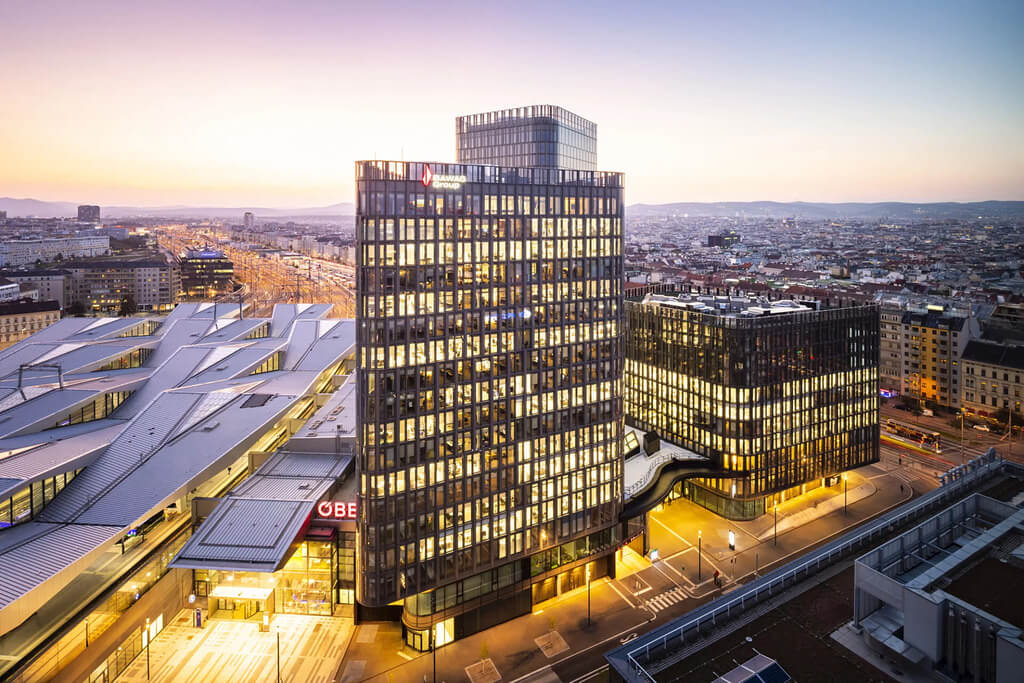 Source: cdn.dynatrace.com
Be swept away with the advent concerts, Christmas markets, and the beautiful lights of Vienna! Visit the one-of-a-kind Christmas markets of Schonbrunn Palace,
Can't miss the spots – Photography at Belvedere, Christmas market, Sips at Weihnachtspunsch, Lights on the Graben and Kärntner Straße, Walk at the Rathauspark.

Belvedere and Rathausplatz, enjoy the Christmas in Vienna Concert at Vienna Konzerthaus and watch the special Boy's choir performance with a history of more than six centuries!
What to eat – Fried carp, roast goose or turkey, baked ham, Lebkuchen and Christmas cookies, and Sacher torte.
Weather: 2°C
8. Rome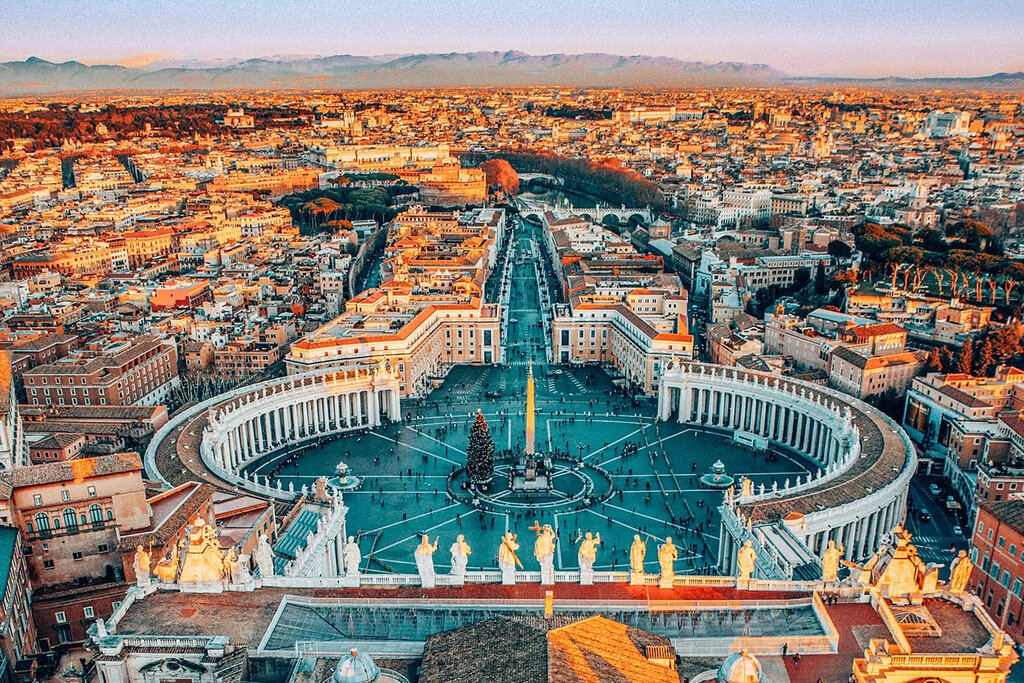 Source: thediaryofanomad.com
Rome, the city with such a fascinating history and Fantastic art, can be your Ideal Christmas escapade! In Rome, you will get to experience the traditions of both Christian and Jewish ways of Celebrating Christmas.
Explore the historical building of Castel Sant'Angelo, one of Rome's most important tourist attractions, and taste unique Italian delicacies, including the Italian desserts – Panettone and Pandoro cakes, the Italian Christmas biscuits – Tonzatti and Zanetti. You can also witness the Pope's Christmas address in person!
Can't-miss the spots – Market of Piazza Navona, 360 views of Urbi et Orbi Blessing, Christmas Lights, and the view of the Pantheon
You can visit Piazza Navona, the most famous Christmas market in the city, observe the midnight mass at St. Peter's Basilica, and Witness the Hanukkah street party, which goes for eight days involving dancing and procession.

What to eat – Pangiallo Romano, Dome-shaped panettone, candied citrus fruits, pandoro, and sponge cake with icing sugar
Weather: 13° / 4° temperature
9. Finland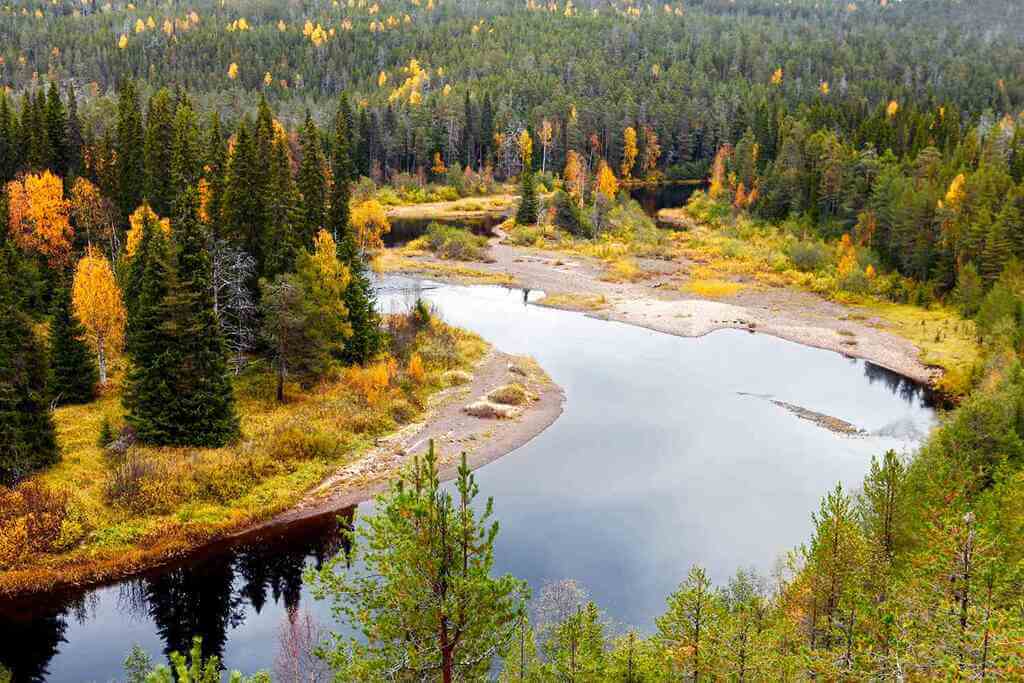 Source: tripsavvy.com
Finland is a city of snow & lively vibes during Christmas. Experience a traditional Finnish Christmas Eve in the land where Santa Klaus is said to live! Stay in Igloo hotels, explore the Santa Klaus Village, Drop in on the Winter Circus in Helsinki,
Can't miss the spots – Visit the Korkesaari zoo and watch the animals in the snow. You can also find many fun activities like skiing, fishing, snowboarding, etc. Don't miss shopping at the Christmas Markets and Aleksanterinkatu and bring back souvenirs!
What to eat – Baked ham (Kinkku), Rutabaga casserole, Christmas pastries, Rice porridge
Weather: 25°F (-4°C)
10. Scotland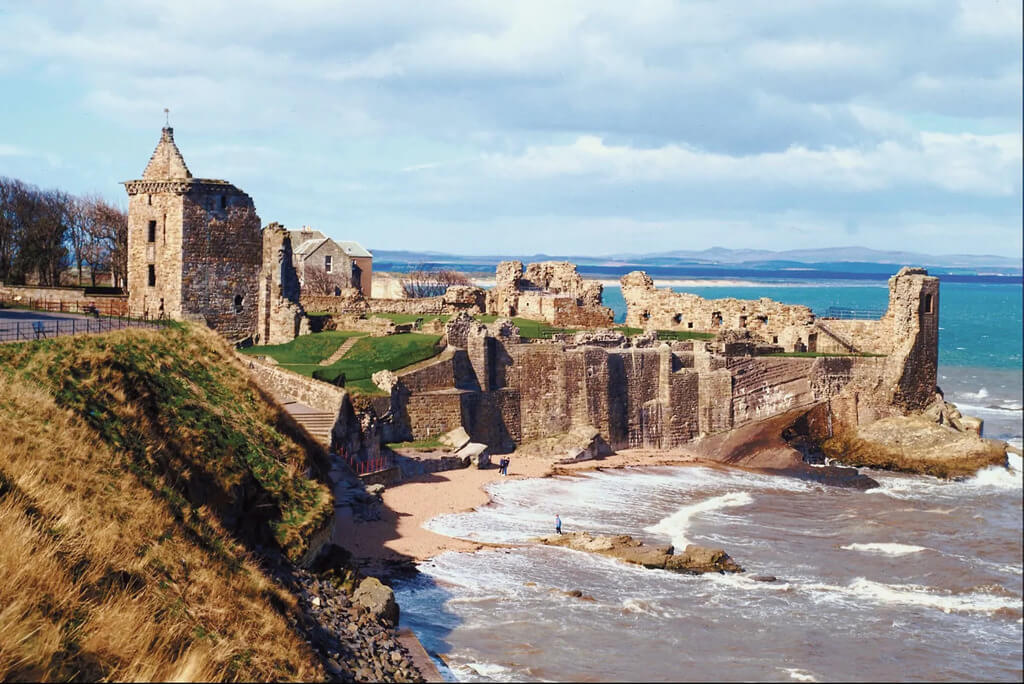 Source: britannica.com
Scotland is a scenic part of the United Kingdom. Covering the northern island of Great Britain, this country has a 96-mile border with England and is famous for its lively music, culture, and beautiful lochs across the country.
Can't miss the spots – Lastly, check out Scotland for your Christmas getaway, and this place is for all those nature lovers! With the traditions of Christian and Viking Cultures entwined.
Scotland will give you a peaceful yet fun-filled experience and leave you with a positive attitude for the upcoming year. Witness the Isle of Arran, a treat for the nature lover's eye, and finish your Christmas shopping at Glasgow, Buchanan Street.
What to eat – Get drunk in the scenic beauty of the Isle of Skye, Checkout the Cairgown's national park, and experience the natural elegance and nightlife at the capital city of Edinburgh!
Weather: 2°C and 7°C
10 Best Christmas Destinations in the USA
For those of you looking to travel within the USA for Christmas, Here are some of the best Christmas destinations in the USA!
1. Washington DC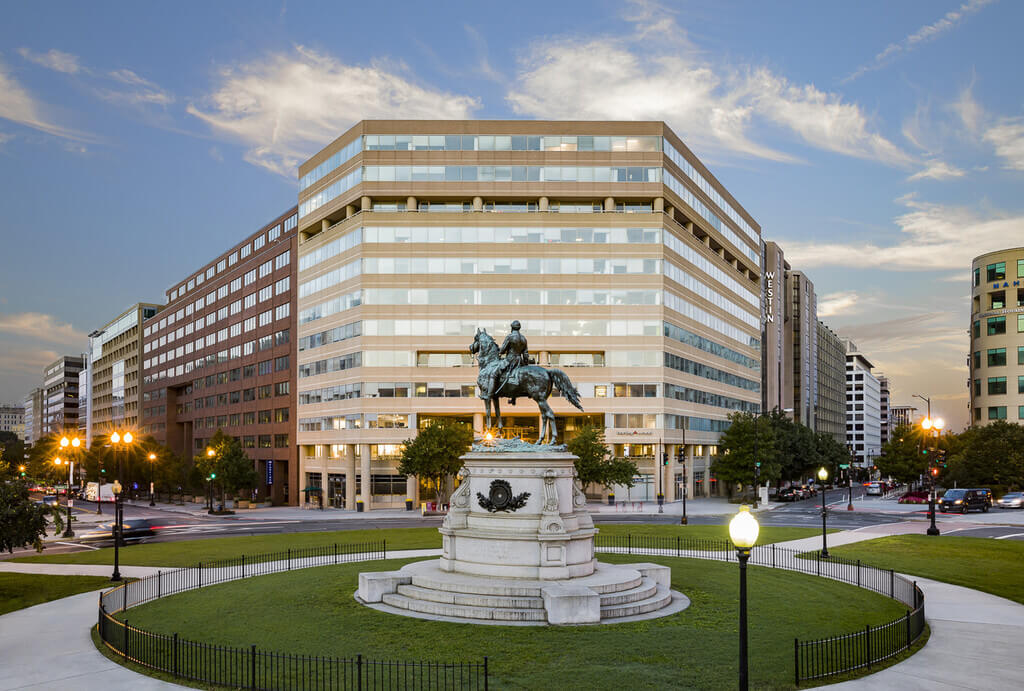 Source: oopnet.com
Washington, DC, is a dream for all Christmas lovers.
What better place to celebrate Christmas than the USA's capital, Washington DC?! Walk around the U.S. Botanical gardens leisurely. Watch the Annual holiday boat parade and wrap your holiday off by buying holiday souvenirs at the DC Downtown Holiday market!
Can't miss the spots – Witness the National Christmas tree being officially lit by the President of the USA at the President's park near the White House, Go ice skating at the National Gallery of Art's sculpture Garden, Window-shop around at CityCenter DC with some hot cocoa, Check out the Magical holiday train display at the Union stations.
What to eat – Christmas pastries, traditional bakeries, and the list are endless.

Weather: 9°C / -1°C
2. Vermont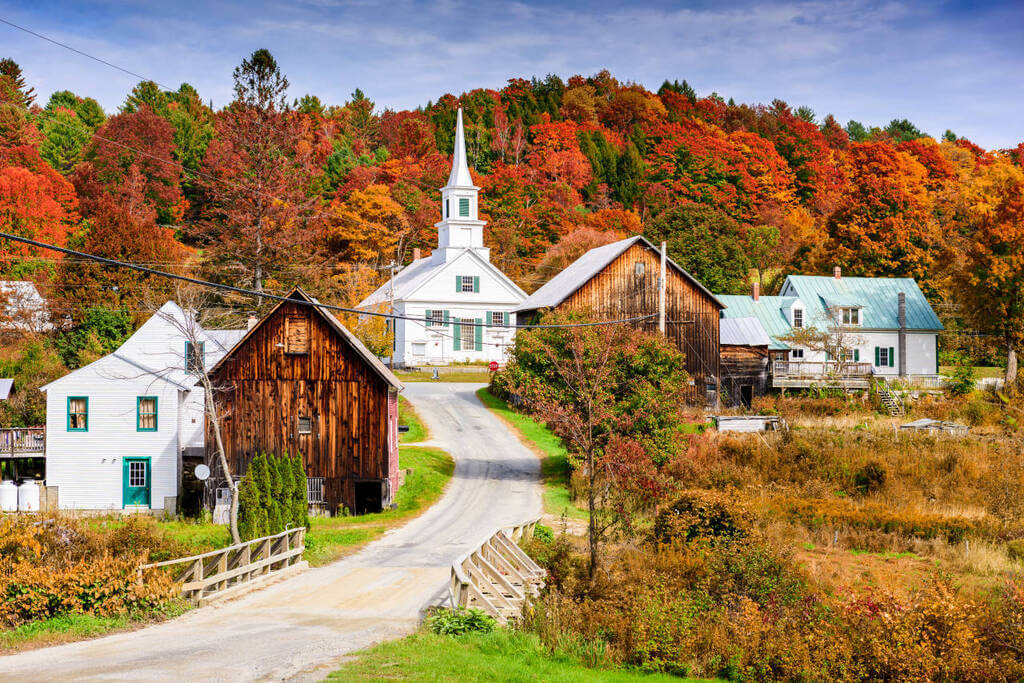 Source: rove.me
Vermont is a dream come true for Christmas lovers.
Vermont has many Christmas eve events that one simply shouldn't miss to attend at least once in a lifetime! Dog owners should bring their puppies to Vermont's one-of-a-kind Canine Christmas at Wilburton for a slumber party!
Can't miss the places – From Snowboarding to drinking the best hot apple cider, Vermont cannot become more Christmas-y than it already is!
Participate in the town-wide scavenger hunt at Middlebury. Watch A River of Light Lantern Festival. Enjoy the week-long Festival of Trees with various fun activities and events, and make sure to grab a taste of Vermont's apple cider from their local barns!
What to eat – Sweet cookies, local pastries, famous local chips, and apple pie is just a yummy choice for the merry celebration!

Weather: 39°F to 31°F
3. North Carolina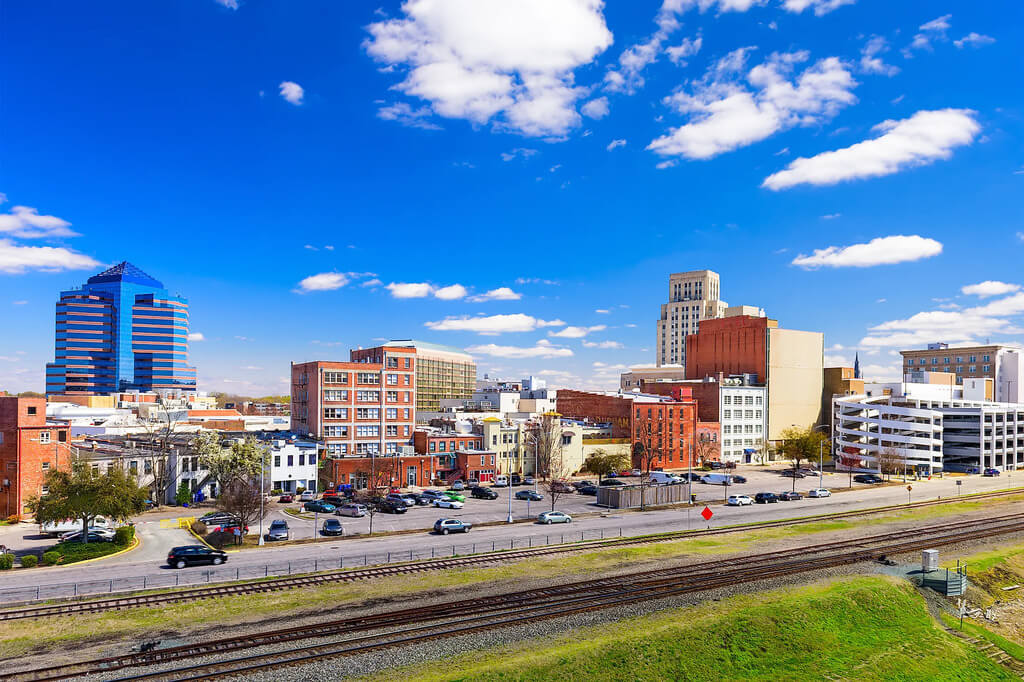 Source: theatlasheart.com
North Carolina is one happy place to spend the Christmas holidays leisurely. Visit Forest City, which has been ranked #1 to spend Christmas in western North Carolina. The town follows a tradition of hanging more than one million Christmas lights across the historic main street!

Can't-miss the places – Riding the Polar Express train, Christmas shopping at St. Nick Nack's, and Skiing at the Wolf Ridge Ski resort are some of the must-do things while spending your holiday in North Carolina.
What to eat – Sweet Potato Pie, Italian Herb Vinegar, Blackberry-Earl Grey Tea Jelly Granola, Apple Matzo Kugel, Yummy & Local Macaroons.
Weather: 58°F to 52°F.
4. California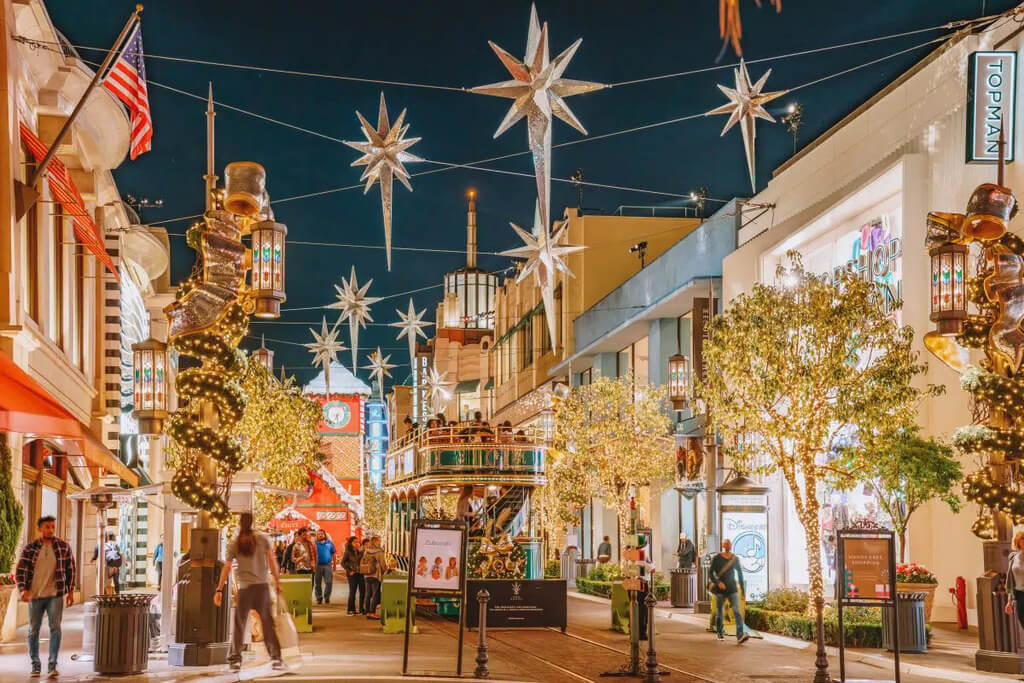 Source: theatlasheart.com
California – The Heart for all the Christmas Celebration. For those looking for winter festivities, you can visit Yosemite National Park, which is towards the colder part of the state, and enjoy a traditional white Christmas! Try to take advantage of the Bavarian Delights at Alpine Village and Torrance.
Can't miss the places – Although not a stereotypical Christmas destination, California also offers many festivities on Christmas eve. Being a largely sunny place, you can wander leisurely, attending the Hollywood Christmas parade, exploring the Cambria Christmas Market, and checking out California's national Christmas tree.
What to eat – Tamales, beef, pork, chicken, cheese, sweet (pineapple), fresh salsa, guacamole, and chips.
Weather: Mid to high – 60's to 50 degrees

5. Massachusetts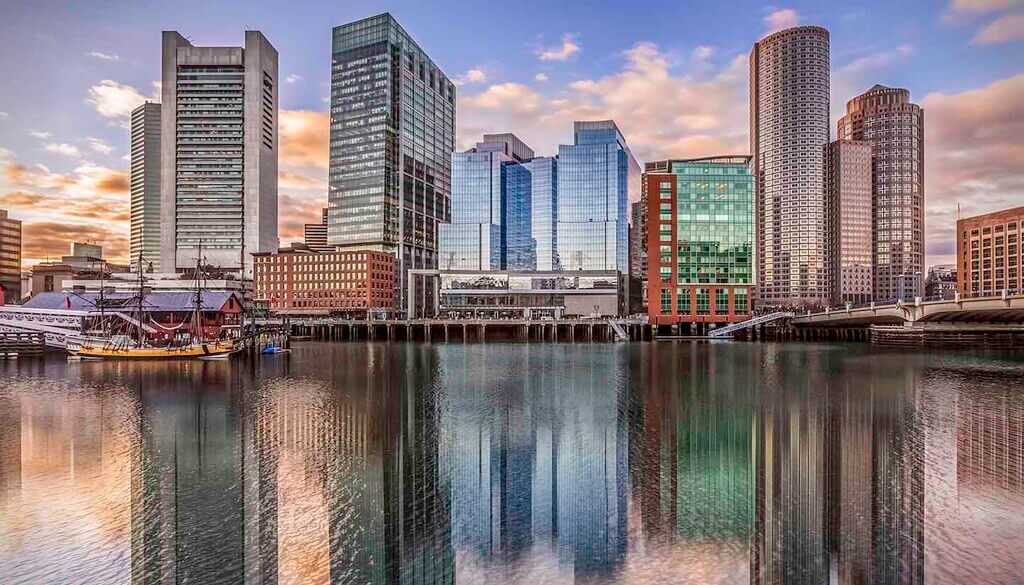 Source: worldtravelguide.net
It is the most popular state in the New England region of the United States. The country's largest metropolitan area is a global leader in many verticals. The go-to destination is all decked up in mirth & merriment of Christmases. Check out the spots & food to count on for this merry season!
Can't-miss the places – While the weather can be a bit brutal during Winter in Massachusetts. One can bulk up with layers of clothing and enjoy a festive Christmas eve in this state. Ice skate at the iconic Frog Pond in Boston.
Check out the Lobster pot Christmas tree at Princetown, visit the Norman Rockwell Museum in Stockbridge, ski at Berkshires, and enjoy the delights at Smolak Farms in Andover!
What to eat – Maple glazed rib roast with roasted acorn squash, beef roast with cranberry drizzle, and parmesan-crusted strip roast.

Weather: 46°F to 39°F
6. Las Vegas
Source: travelandleisure.com
Vegas is your next Christmas choice, baby!
With Las Vegas already being 'the happening' city, its Christmas eve leaves no stone unturned! You can skate at the Cosmopolitan Ice skating rink, drive through the Glittering Lights Las Vegas Motor Speedway with 5 million lights over a 2.5-mile course, spend an evening at Blitzen's antler attic, take fun photos at Santa's Experience at Tivoli Village.
Can't-miss the places – Visit the Mystic Falls Park Winter Wonderland! Some of the must-try eateries in Las Vegas are Bacchanal Buffet, Caesar Palace, and Bazaar Meat by Jose Andres, Sahara.
What to eat – Meals of Fogo de Chao
Farm-to-table cuisines from la Strega
Steakhouse of Lawry's prime rib
Fresco dining of Marche Bacchus

Weather: 60°F / 27°F
7. Colorado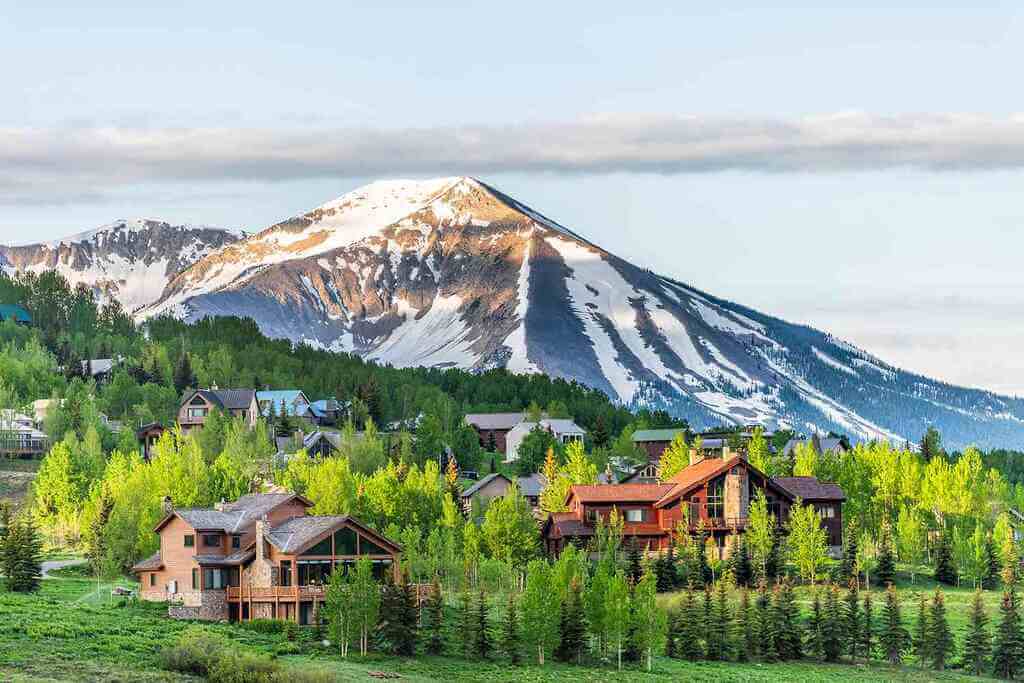 Source: travelandleisure.com
Nestled amidst the white joys of nature has a varied landscape of snow-covered rocky mountains. It is gorgeously famous for landscapes, wildlife, hiking, mountain, horse-riding, skiing, canoeing, mountains, hot springs, and dunes. Check out the spots & food dishes you can count on for this merry season!
You can't miss the spots– Colorado is another amazing place to spend your Christmas. Be awestruck by the Winter Wonderlights, music, and sound shows at Chapungu Sculpture Park, Loveland.

Witness the Parade of lights, Christmas shopping at Georgetown Christmas Market, visit the Museum of Contemporary Art in Denver and try out the hot chocolate and apple cider at Las Posadas, Morrison.
What to eat – Lobster Truffle Mushroom Bisque, Brussel Sprout, Kale & Squash Salad with Goat Cheese, Walnuts & Maple Vinaigrette, Gerry's Famous Rolls, Fig Marmalade-Glazed Duck Breast, Roasted Vegetables & Herbed Potato Gratin, and Cranberry Paris-Brest (Cream Puff) with White Chocolate Caramel.
Weather: 49°F to 45°F

8. Alaska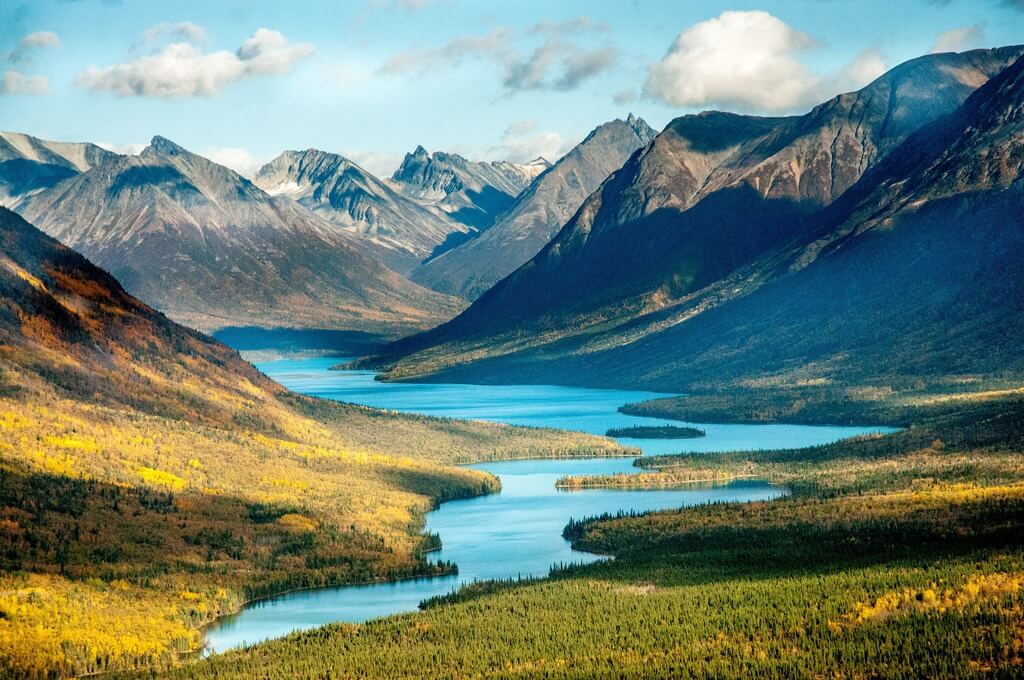 Source: imgix.net
ALAS, Alaska!
Christmas lovers gear up to explore the North Pole, where magical stories reside, white joys, and the beautiful vibe of the merry season. The festive lights, holiday cheer, and snow blankets cover the entire state with Christmas magnificence. There's a lot to do in Alaska at Christmas; check out the spots & food list.

Can't-miss the spots – If you decide to spend, visit the North Pole where Santa lives, Go on a reindeer ride, buy handmade souvenirs from local artisans from Juneau, and see the scenic beauty of Soldotna Creek park along the Kenai River.
Ride the Santa train at Tanana Valley Railroad Museum, Fairbanks, and enjoy the Festival of Lights at St.Petersburgh!
What to eat – Sweet potato mashers, sourdough apple-pear stuffing, and blueberry demi-glazed salmon, you cannot afford to miss these!
Weather: 24°/ 11°F
Also Read: Spend your Christmas in Europe – Best Christmas Markets in Europe 2022
9. Virginia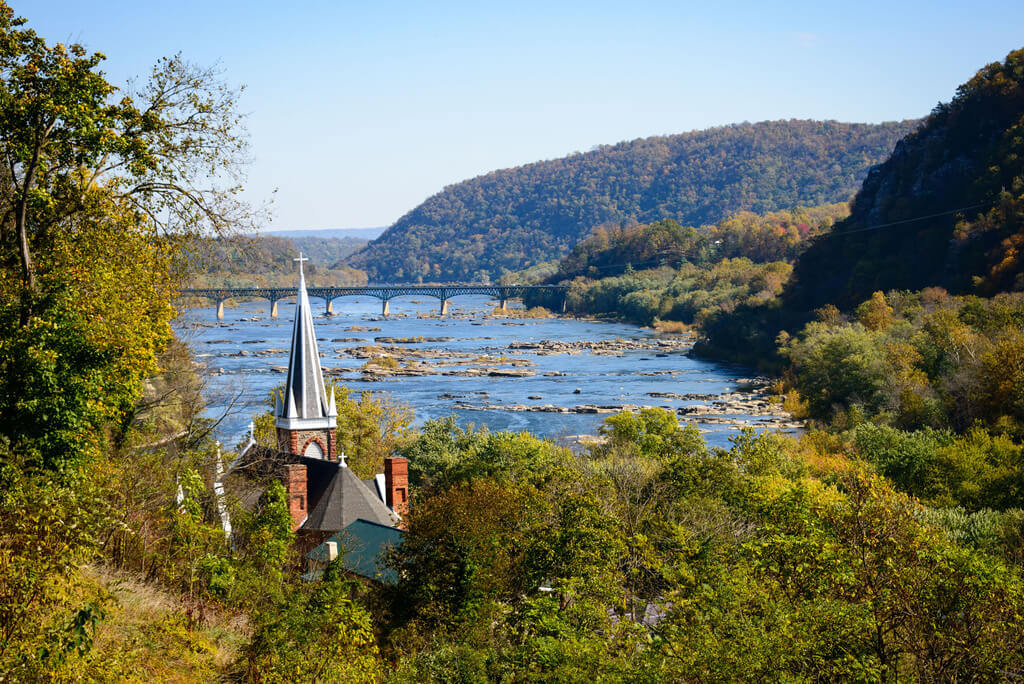 Source: theatlantic.com
Virginia is in the mid-Atlantic and southeastern regions of the United States; this is the place for Christmas lovers. From choosing a Christmas cabin in Virginia to the tacky light tours to a Virginia tree farm, Christmas has a special place here. Deck up the halls and add a little merriness to your season by taking a trip to this holiday land.
Can't-miss the spots – Virginia is another fun option to celebrate your Christmas! A Virginia Christmas consists of, Speeding through the Bristol Motor Speedway in Christmas Lights, wandering around the 'World's most beautiful Theme Park' at Busch's Gardens, cutting your very own Christmas tree at Joe's trees, snow skiing, and snowboarding at the Omni Homestead Resort.
What to eat – Venison Pasty, Venison Sauce, Capons roasted, Local pastries, etc.

Weather: 55°F to 49°F.
10. Florida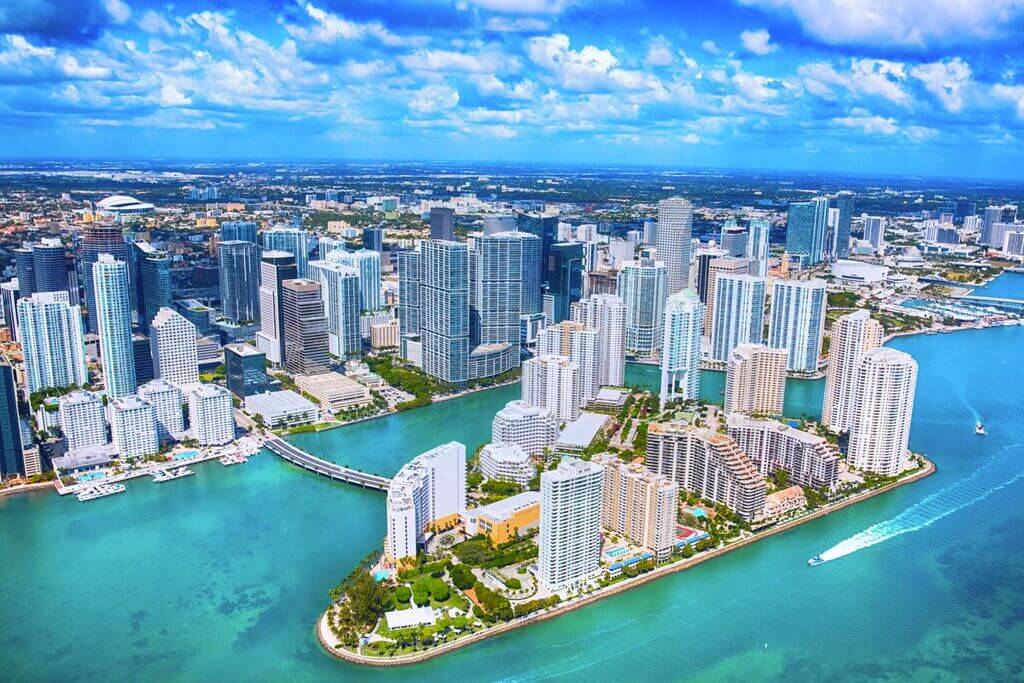 Source: traveloffpath.com
Christmas eve in Florida will have extra festive Legoland. An entire day will not be enough to explore the games and rides at Santa's Enchanted Forest. Witness the Disney Christmas events at Florida's Disneyland, and you can have a calm Night of Lights at St.Augustines.
Can't-miss the spots – Christmas in Florida has its share of fun activities and events around which you can plan your Christmas getaway. The weather is very pleasant; Florida has the best seasons, summer and winter. Experiences like gingerbread houses, holiday movies on the lawn, roasted chestnuts, eggnog, and the annual tree lighting are supremely popular there.
What to eat – Local pastries, Local bread, Roast; Lamb, Beef, and Pork.
Weather: 24°C
So delay no more & tune into the lively vibes this Christmas season. Keep watching this space for more merry updates!

Happy Holidays In Advance!
For more updates on the tourism industry, visit Travelila.