Tasmania may be Australia's smallest state, but the heritage-rich island is abundant in must-see locations that make it one of the country's top destinations. The preserved heritage sites, ancient forests, and unusual wildlife make Tasmania one of the world's most unique and captivating landscapes. As one of the few places on earth where you can see cities, beaches, and deep forests in one day, driving through Tasmania will open your eyes to many of the island's hidden gems. Starting in Hobart and ending in Hobart, discover the best 7 days in Tasmania around the heart-shaped island.
Day One: Arrive in Hobart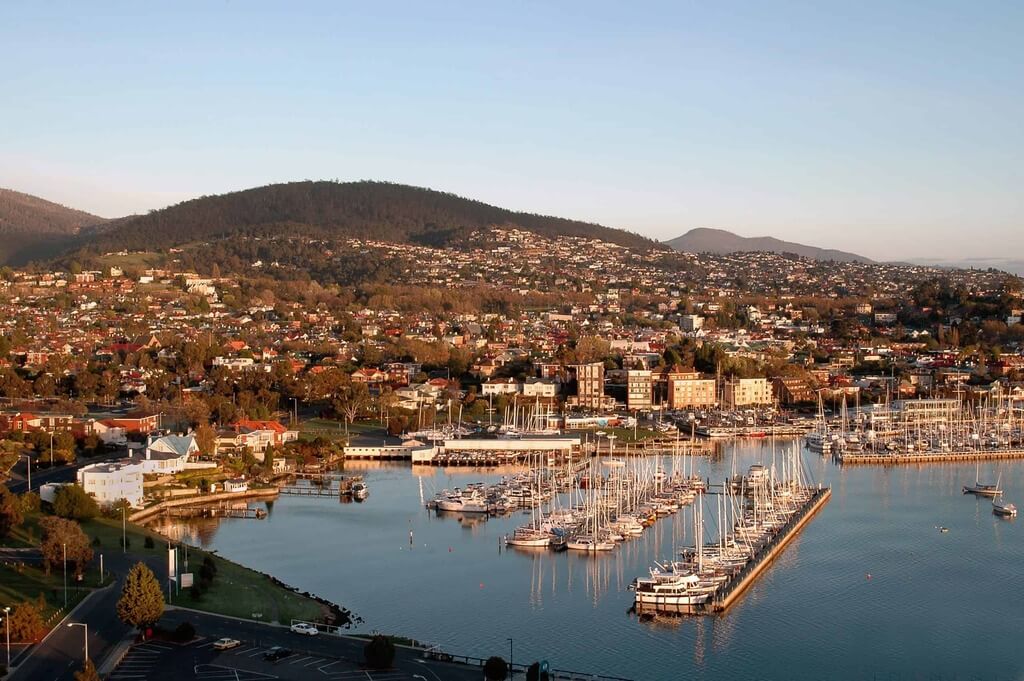 Source: odysseytraveller.com
Hobart is Tasmania's charming little capital city. With its unique Georgian architecture, boutique shopping and artisan cafes, Hobart are unlike any other Australian city.
Hobart's Dining Precinct
No doubt you'll be feeling peckish after your flight, so now is a good time to fuel up for your adventure ahead. Boasting a range of cuisines, Hobart's dining precinct is an exciting adventure in itself.
Kunanyi / Mount Wellington
Once your bellies are full, climb 20-30 minutes to the summit of Mount Wellington and take in panoramic views of the city.
Mona
Finish your day at the Museum of Old and New Art (MONA) and see the latest exhibitions from artists around the globe. Stay for dinner at The Source Restaurant or Faro Restaurant and Bar to taste some of Tasmania's best local food and wine.
Day Two: Hobart to Port Arthur (1 Hr 20 Minutes)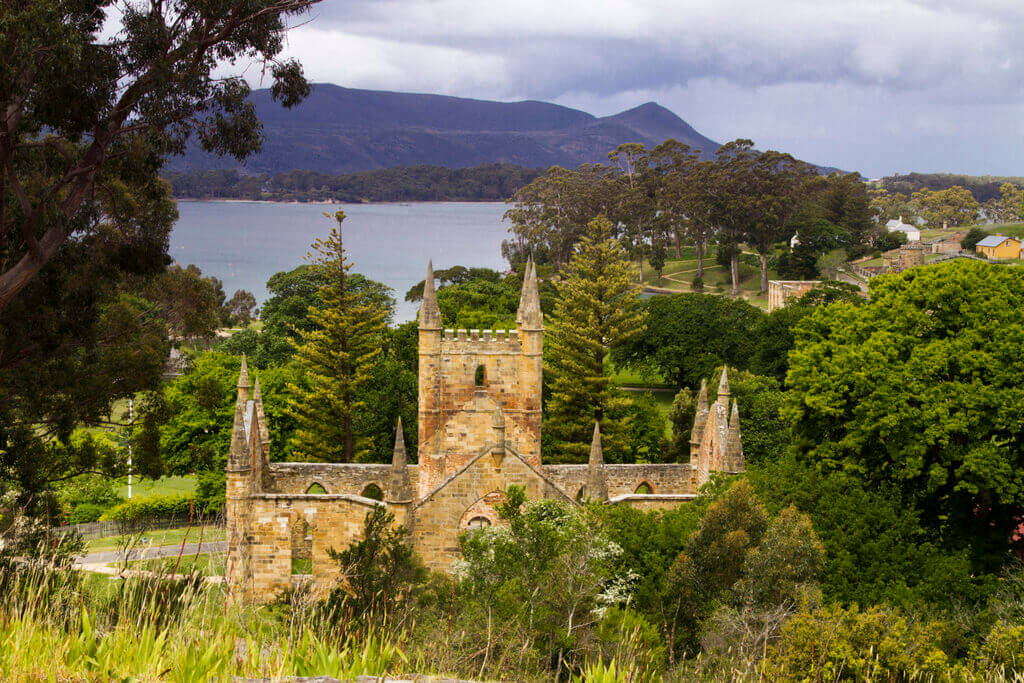 Source: quadrantaustralia.com
Wake up early for a short drive to historic Port Arthur. With its stone walls, 18th-century buildings and historic penitentiary, Port Arthur is a UNESCO World Heritage site with a fascinating past.
Tasman National Park
Take a 20-minute drive to Tasman National Park to see Australia's highest seaside cliffs. Discover dramatic natural rock formations such as the Remarkable Cave, Tasman Arch, Devil's Kitchen and Tessellated Pavement.
Port Arthur Ghost Tour
Explore the gloomy side of Port Arthur's historical landmarks on a Port Arthur Ghost Tour at night. Your guide will expose Port Arthur's deepest, darkest secrets and take you on a journey back in time to when it was the Alcatraz of Australia.
Lavender Farm
Port Arthur's stunning Lavender Farm is a feast for the senses. Stroll through the purple meadow and stay for a bite to eat at the lavender-inspired café.
Day Three: Port Arthur to Mount Field National Park (2 Hrs 30 Minutes)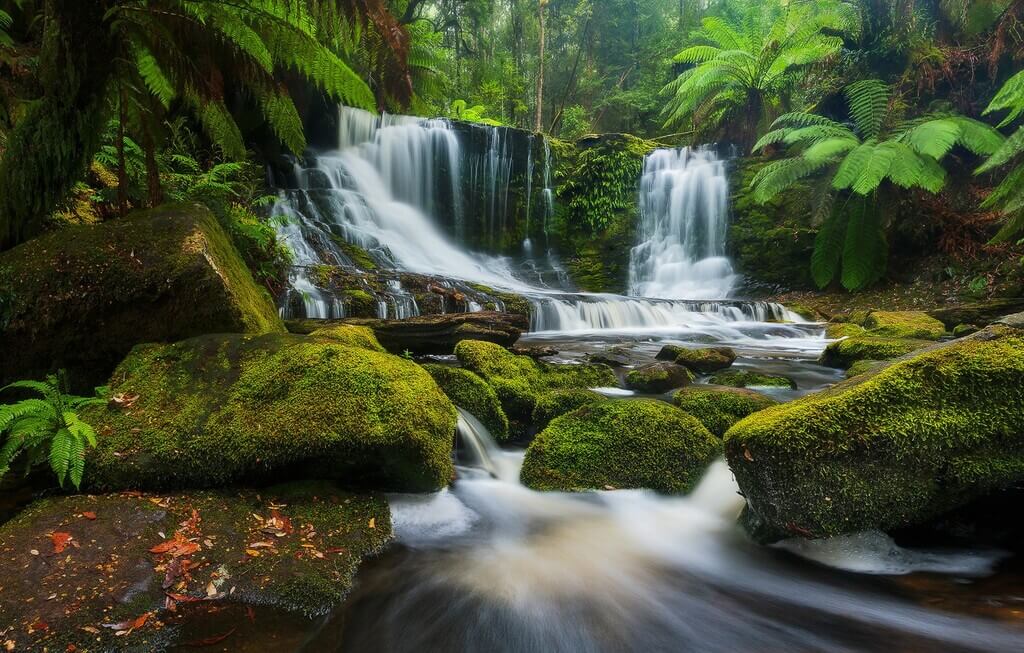 Source: goodfon.com
We're travelling inland today to discover Mount Field National Park. Get ready for a hiking adventure that explores a section of the Tasmania Wilderness World Heritage Area. As one of Tasmania's most diverse landscapes, Mount Field is home to cascading waterfalls, giant eucalyptus and rolling hills.
Russell Falls
Take the short walk to Tasmania's most impressive waterfall: Russell Falls. The waterfall cascades over multiple tiers amid a deep, mossy forest. Snap a selfie before heading on through the track to the other side of the creek, where you might spot a resident platypus at play.
Day Four: Mount Field National Park to Great Lake Conservation Area (2 Hrs 20 Minutes)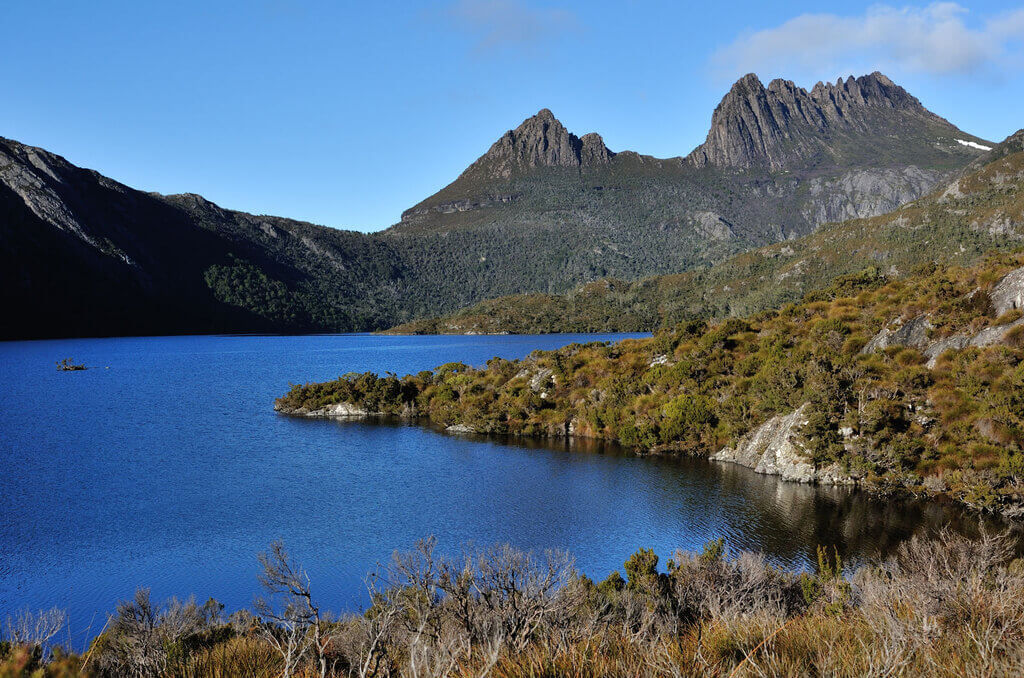 Source: britannica.com
Head to the northern edge of the Tasmania Wilderness World Heritage Area to the heart of the Central Tasmania Highlands. Here you'll enjoy yet another dramatic change of scenery on the banks of the Great Lake, Australia's largest freshwater lake.
Miena
Take a short drive to Miena, a popular lakeside town only 25 minutes from the Great Lake. As one of the coldest parts of Tasmania, Miena's landscape is often snowy white in the winter months. Miena is the perfect place for light bush strolls, trout fishing, kayaking, and birdwatching for the ultimate lakeside relaxation. Rest up in cosy lakeside accommodation before setting off on the rest of your journey.
Day Five: Great Lake Conservation Area to Launceston (1 Hr 30 Minutes)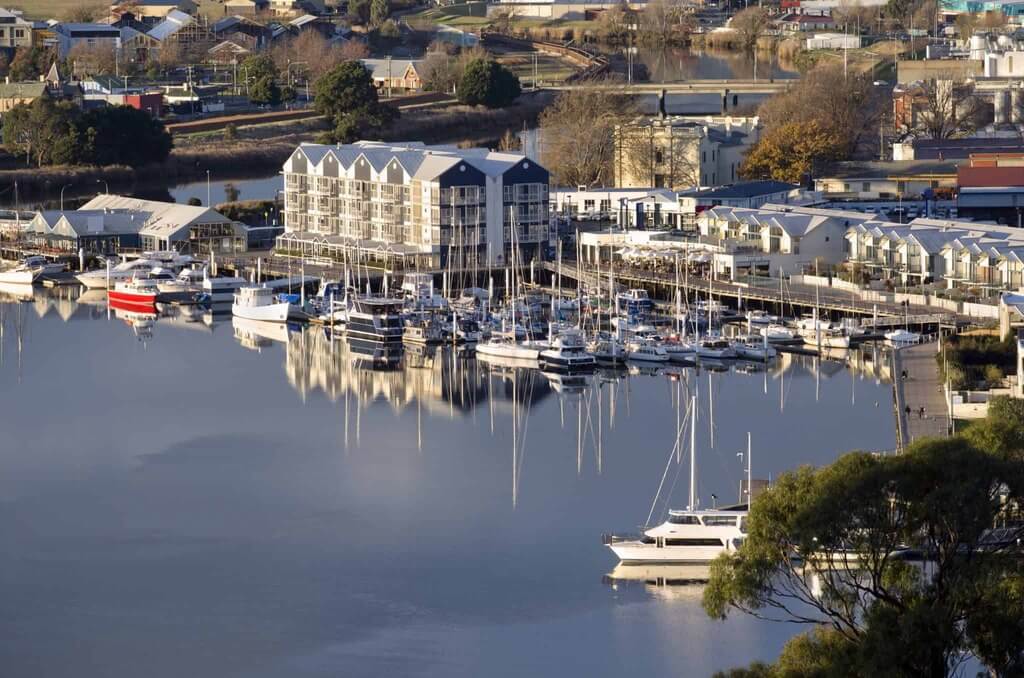 Source: odysseytraveller.com
It's time to head back to the city. Today, we're off to Launceston!
Launceston is a laid-back, riverside city in northern Tasmania that appeals to foodies, city-goers and nature lovers. Located along the Tamar River, Launceston is home to a selection of Tasmania's finest vineyards, contemporary hotel accommodation and boutique shopping.
Cataract Gorge
Although it's just 15 minutes from the city centre, the Cataract Gorge is a unique wilderness of walking tracks, gardens and wildlife. Take a ride on the world's longest single-span chairlift for a bird's eye view of this stunning destination.
Tamar Valley Wine Route
It wouldn't be a trip to Launceston without a wine tour of the Tamar Valley. Whether you're a wine enthusiast or you're just here for the experience, the Tamar Valley Wine Route showcases Launceston's stunning wine region. Producing some of Tasmania's top wines, Tamar Valley is well worth a visit on your trip to the city.
Seaport Precinct
Stroll along Launceston's beautiful waterfront promenade. The Seaport Precinct is one of the city's best public spaces, with alfresco dining and incredible waterfront views of the Tamar and North East Rivers.
Also Read: 15 Best Places Of Australia That Should Be On Your Bucket List
Day Six: Launceston to Freycinet National Park (1 Hr 50 Minutes)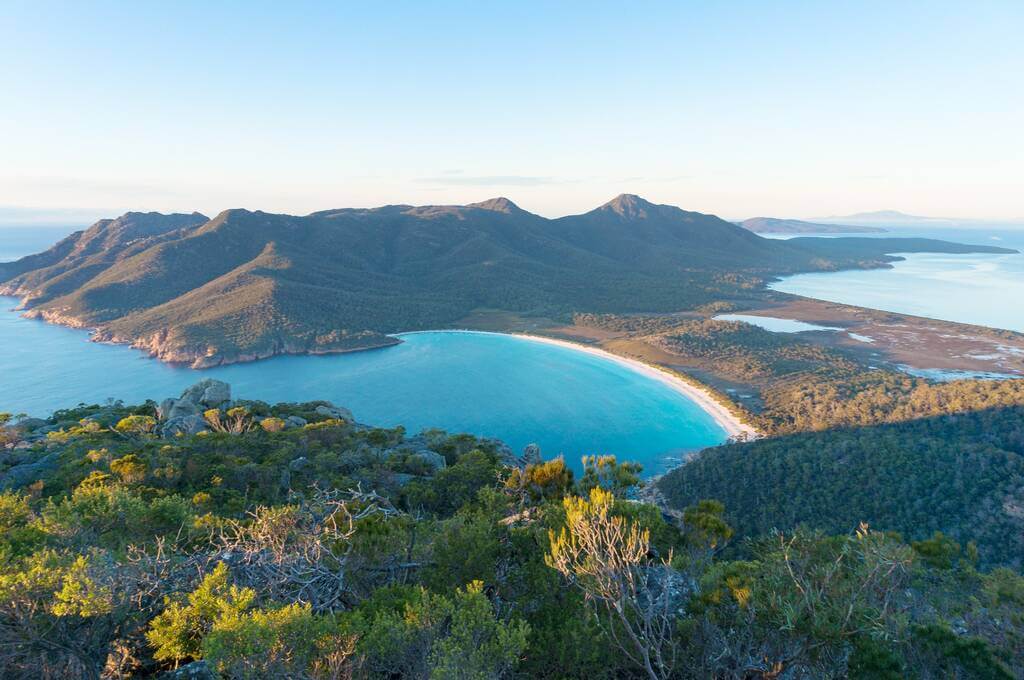 Source: cntraveler.com
We're heading back to the coast today to Tasmania's incredible Freycinet National Park. Freycinet's magical scenery is unlike any other coastal location, boasting secluded white sandy beaches, pink granite peaks and unique wildlife such as sea eagles, wallabies and Tasmania pademelons.
Wineglass Bay
Take a short walk to the famous Wineglass Bay for expansive views of crystal clear water and white sand. With ideal conditions for swimming, kayaking and fishing, Wineglass Bay is rated one of the best beaches in the world and a popular holiday destination.
Beyond Wineglass Bay is a whole other world to explore, with dramatic coastal landscapes and expansive views.
Eat and Drink
At the end of a day of exploration, enjoy fresh local produce at one of Freycinet's many eateries. From cheap and cheerful to fine dining, there's something here for everyone to enjoy.
Day Seven: Freycinet National Park to Hobart (2 Hrs 30 Minutes)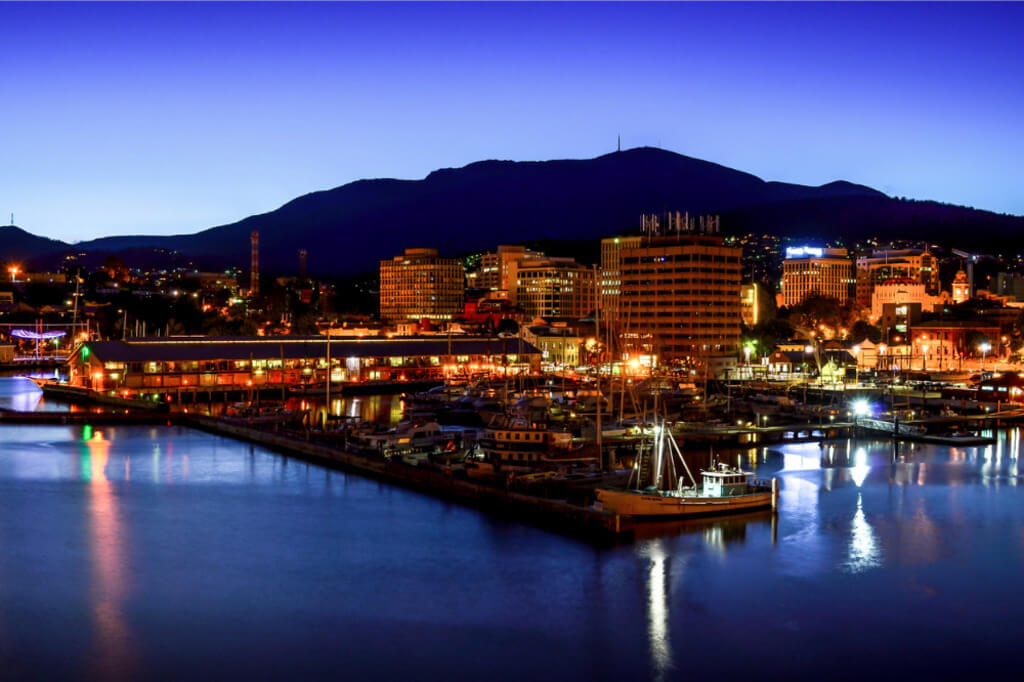 Source: keymedia.com
There's no doubt you weren't able to do all that you wanted to do when you first arrived in Hobart, so we're heading back there today! Home to Tasmania's international airport, Hobart is the best place to start and finish a trip around Australia island.
It's been a jam-packed seven days, so it's time to take it easy before you head off.
Finish up your Tasmanian adventure with a stroll through the Royal Tasmanian Botanic Gardens. See the range of native and exotic gardens, the Derwent River, the popular Japanese gardens and the stunning sub-Antarctic plant house. Stay for a bite to eat at the Succulent Restaurant or Sprout Café before heading to the airport for your flight home.
Conclusion
The small size of Tasmania means you can see the island's best locations in just one week. With such a diverse landscape, no two destinations are ever the same on a Tasmanian road trip. We highly recommend getting to as many places as possible to soak up the state's incredible scenery. Tasmania is filled with many Australian wonders and a must-see holiday destination.