Kenya is well known for its safari just like the African wildlife safari. However, very few people know that it is a great place for adventure as well as romance. The abundance of wildlife provides a great opportunity for wildlife lovers and travelers to make the most of it. There are many places to visit in Kenya for adventure on the entire planet.
Apart from the world-famous safari parks, there are a number of other activities to try out here along with exploring the tropical islands. Nairobi is a beautiful place for a perfect romantic feel. Kenya destinations are by far very popular among international tourists.
Now, let's have a look at some of the top places to visit in Kenya.
Nairobi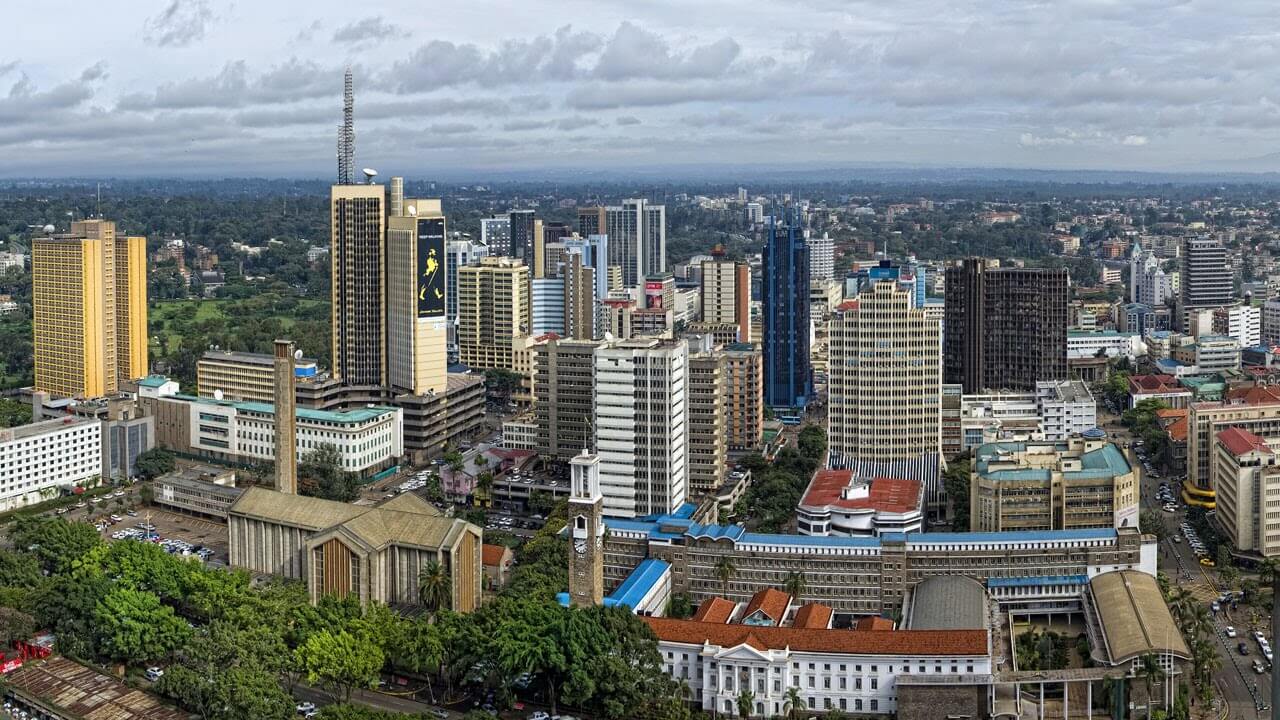 Source: ytimg.com
Nairobi is the largest city and capital of Kenya. Its wonderful colonial history along with beautiful city life is the best place for dwellers. One can visit and experience the rich heritage and culture of all the historical sites.
The Nairobi Museum is a great place to explore Kenya's history, nature, and culture. Another popular museum is the Karen Blixen. Nairobi national park is the best place to visit and experience the wildlife of the place. It is home to a diverse group of African wildlife.
Tsavo National Park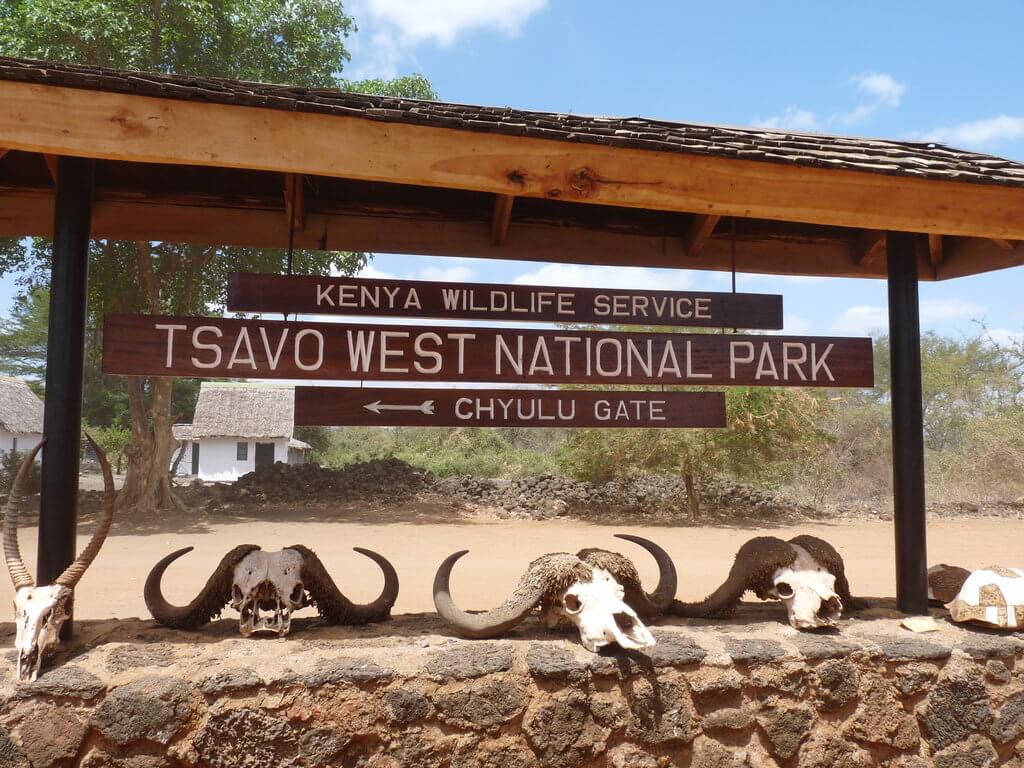 source: guidetrip.com
This is Kenya's largest national park and is divided into east and west zones. This park includes over four percent of Kenya's entire area. It includes rivers, waterfalls, hills, plateau, and many more and that's why it is perfect for solo travel.
One can see the elephant herds and enjoy nature. The galena river which passes through the park provides a great view of the plains. Other sights include the yatta plateau, mundane rock, and Lugard falls. Some of the most beautiful scenery can be seen in this place.
Maasai Mara National Reserve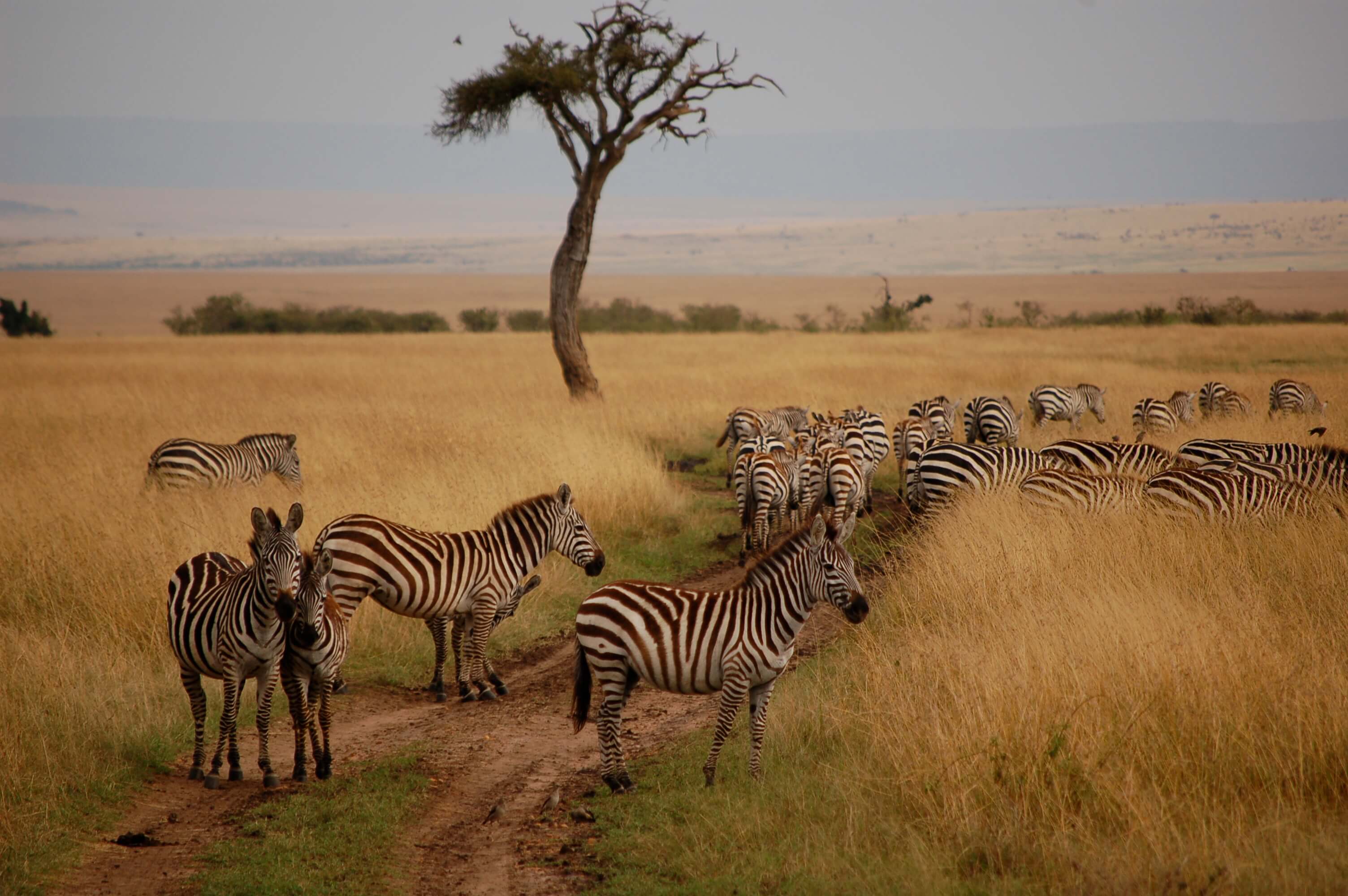 Source: thousandwonders.net
This is one of the most awesome game reserves. It is a corridor between the two countries of Tanzania and Mara. This park is inhabited by the red-cloaked Maasai people after which the park has been named. These native people have lived here for centuries and grazed their animals in these fields.
This park is also famous to view the migration of thousands of wildebeests, zebra, and gazelle that travel here and there from July till October. There is a large population of carnivores such as lions, tigers, cheetah, and leopards. The mild and gentle weather is an added benefit for tourists.
Amboseli National Reserve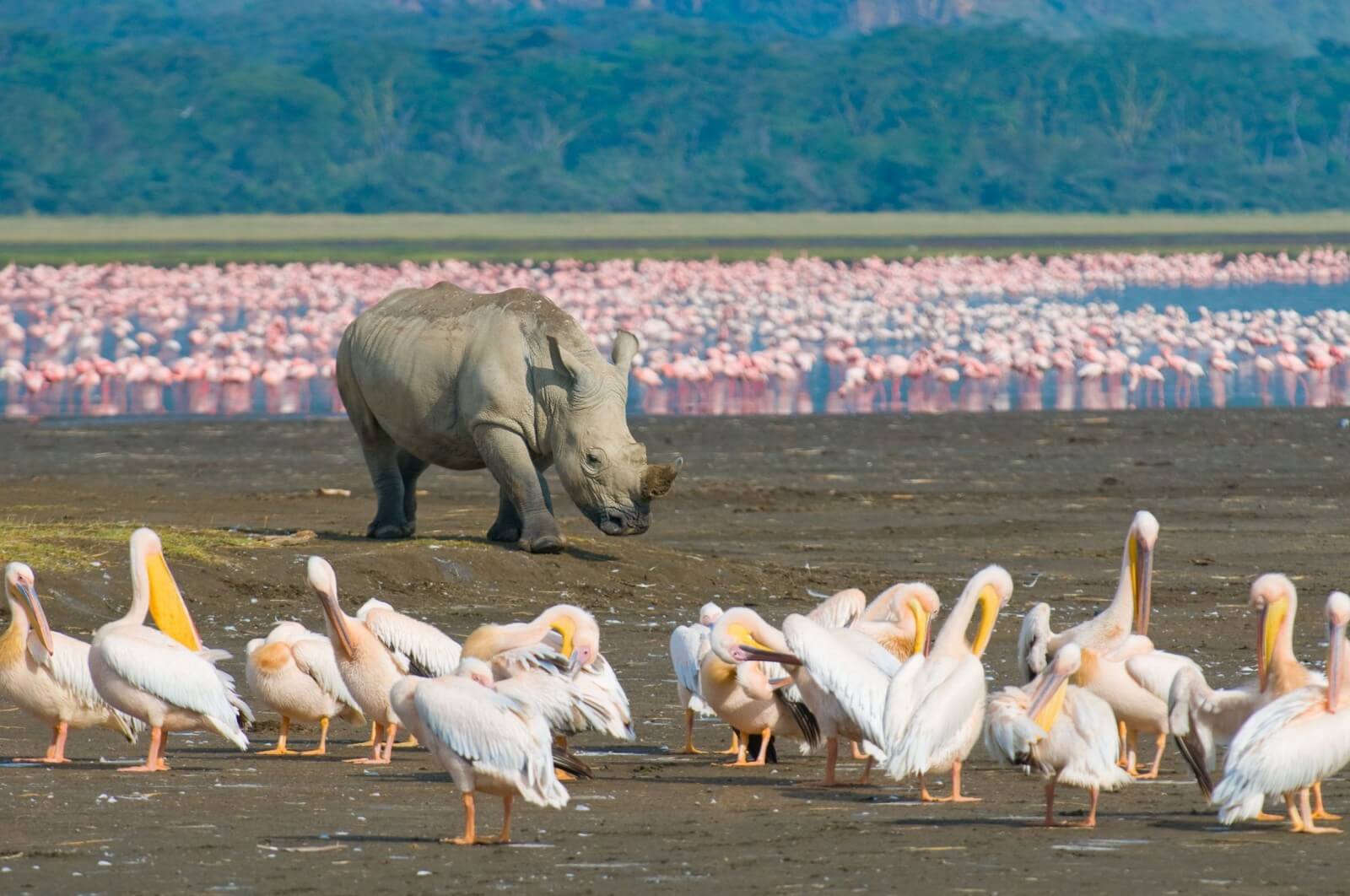 Source : keonline.co.ke
This national reserve is Kenya's most popular park. This place is famous for a large herd of elephants. Some other common wildlife seen here includes lions, giraffes, waterbuck, and more than 500 different species of birds. The best thing about this park is that visitors get to experience five different kinds of habitats such as dried-up beds, wetlands, sulfur springs, woodland, and savannah.
Samburu National Park and Shaba Reserve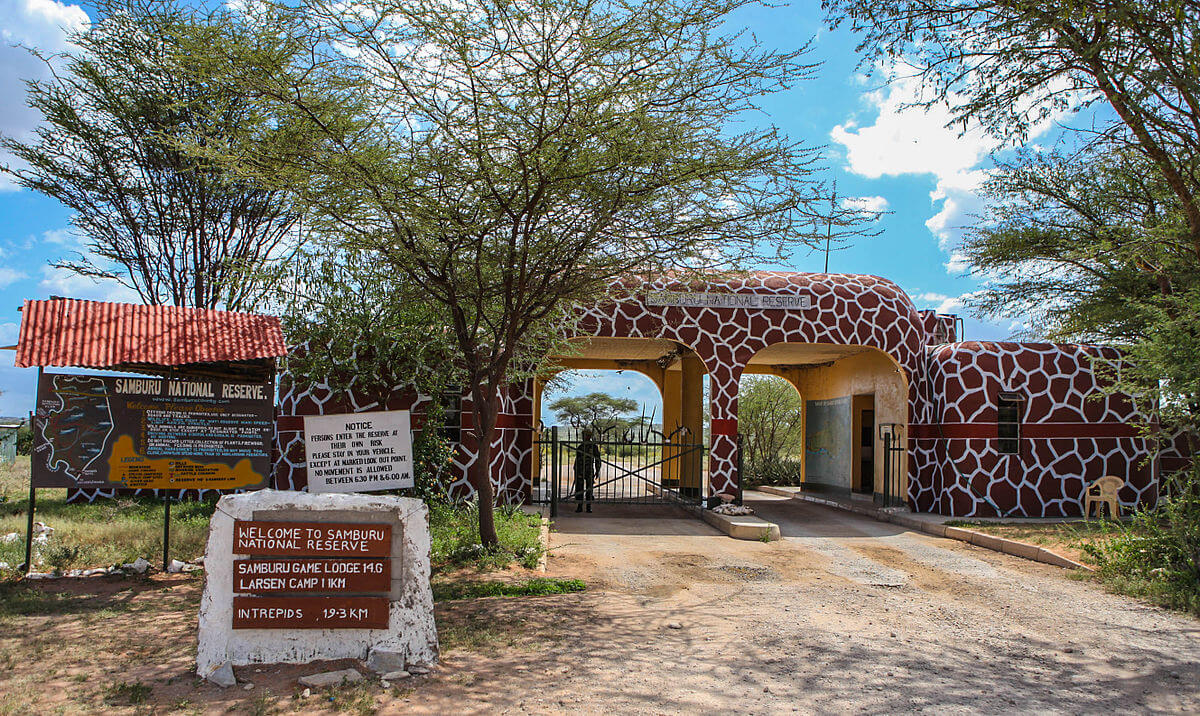 Source: wikimedia.org
This is a dry region in the extreme north of Kenya. The wildlife here depends on the water of the river and most of the species here have adapted to the dry conditions of the region. Some common animals found here include zebra, ostrich and antelope, Sahara singing wells, big cats, and wild dogs.
Lake Nakuru National Park
Source: magicalkenya.com
This national park is famous for its flock of pink flamingos. This lake has about a third of the parking area. It has a huge diversity of birds and wildlife. Some common wildlife seen here includes lions, leopards, pythons, and rhinos. The landscape has grasslands bordering rocky cliffs and woodlands. This is also home to the euphorbia candelabrum forest in Africa.
Lamu Island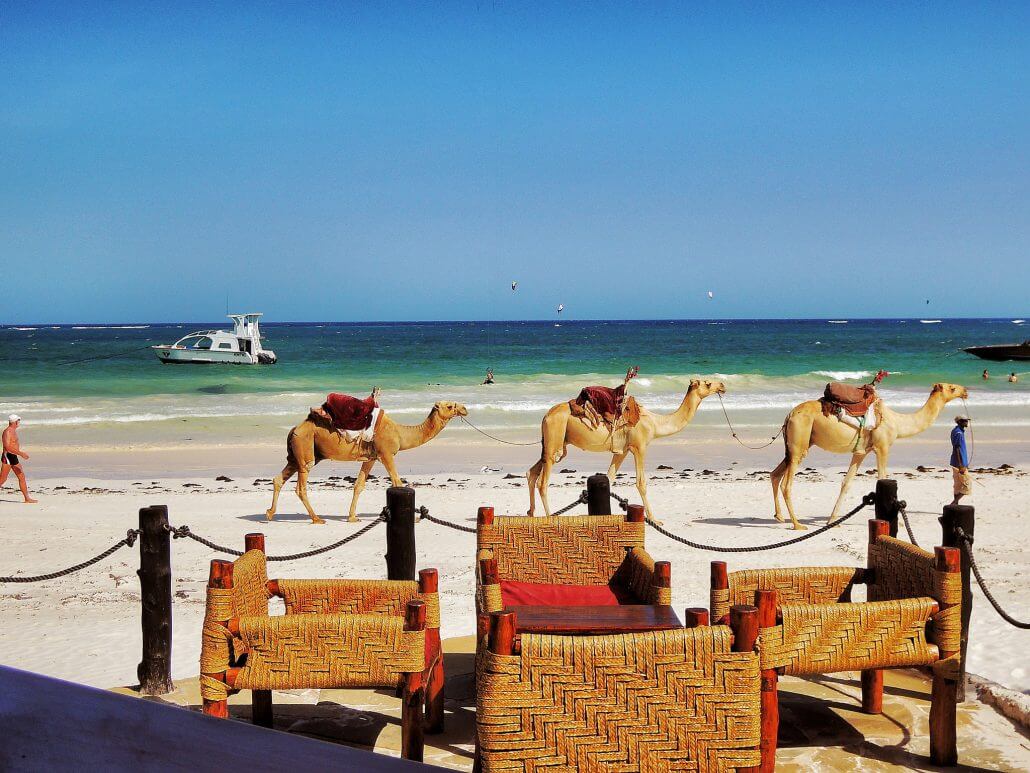 Source: martinajohnsontravels.com
Lamu Island Lamu town is a UNESCO heritage site. The rich history of the island is reflected in the buildings. The architecture of the wooden doors, stone buildings, courtyards, and rooftops are some of the common features.
The dominant population here is Muslim and the natives are usually seen dressed up in traditional attire. Some of the common attractions on this island include the Lamu museum that displays the Swahili culture, Lamu fort, donkey sanctuary, and many more. The white sand of the beach is also a great place to spend some quality time with friends and family.
Lake Naivasha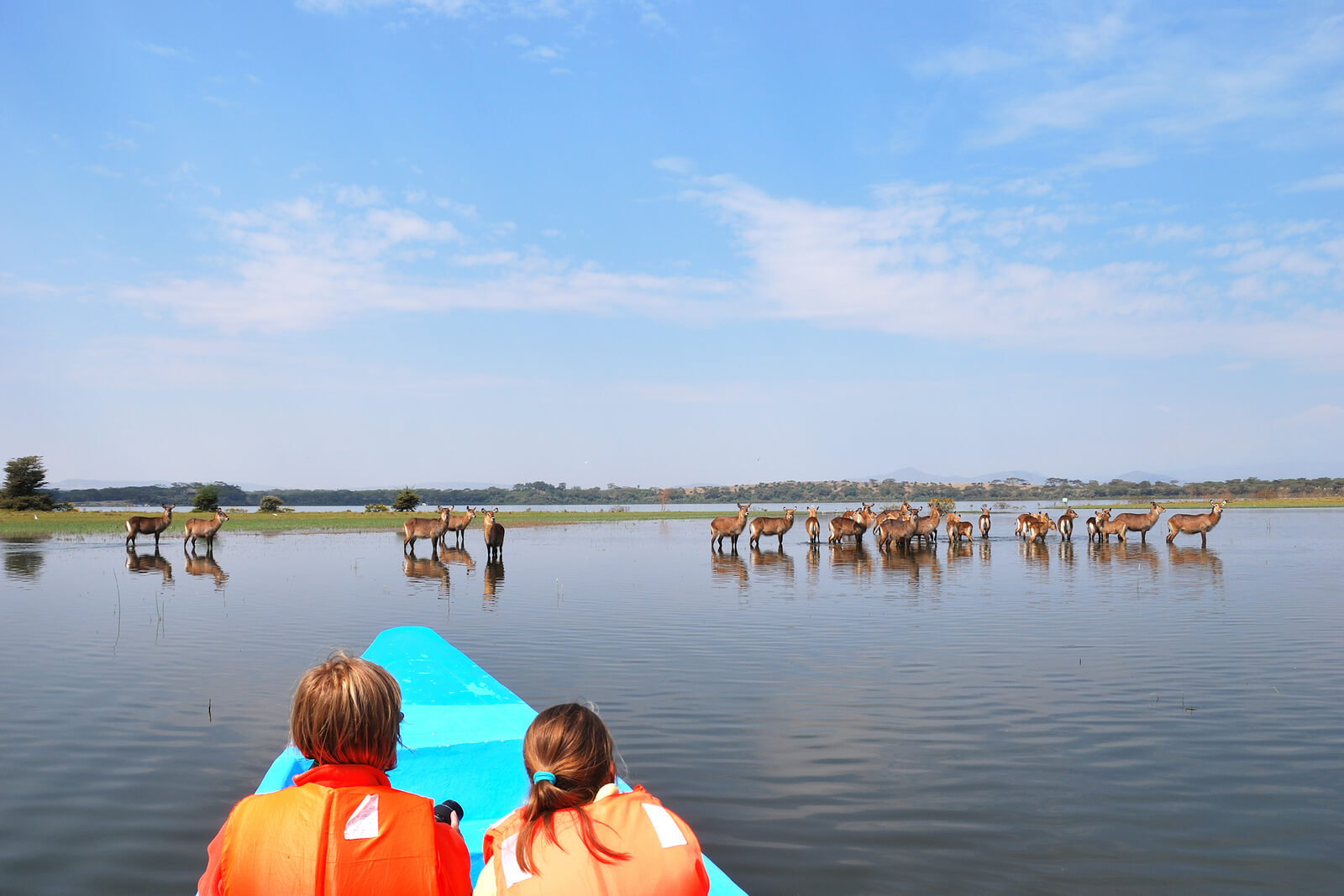 Source: goplacesholidays.com
It is one of the highest points in the Great Rift Valley. This place shrinks in times of drought. The best way to move around this place is by boat. The most common species of birds and wildlife such as giraffes, zebra, monkeys, canopies, and buffalo along with African fish eagles can be spotted here.
Nairobi National Park and David Sheldrick Wildlife Trust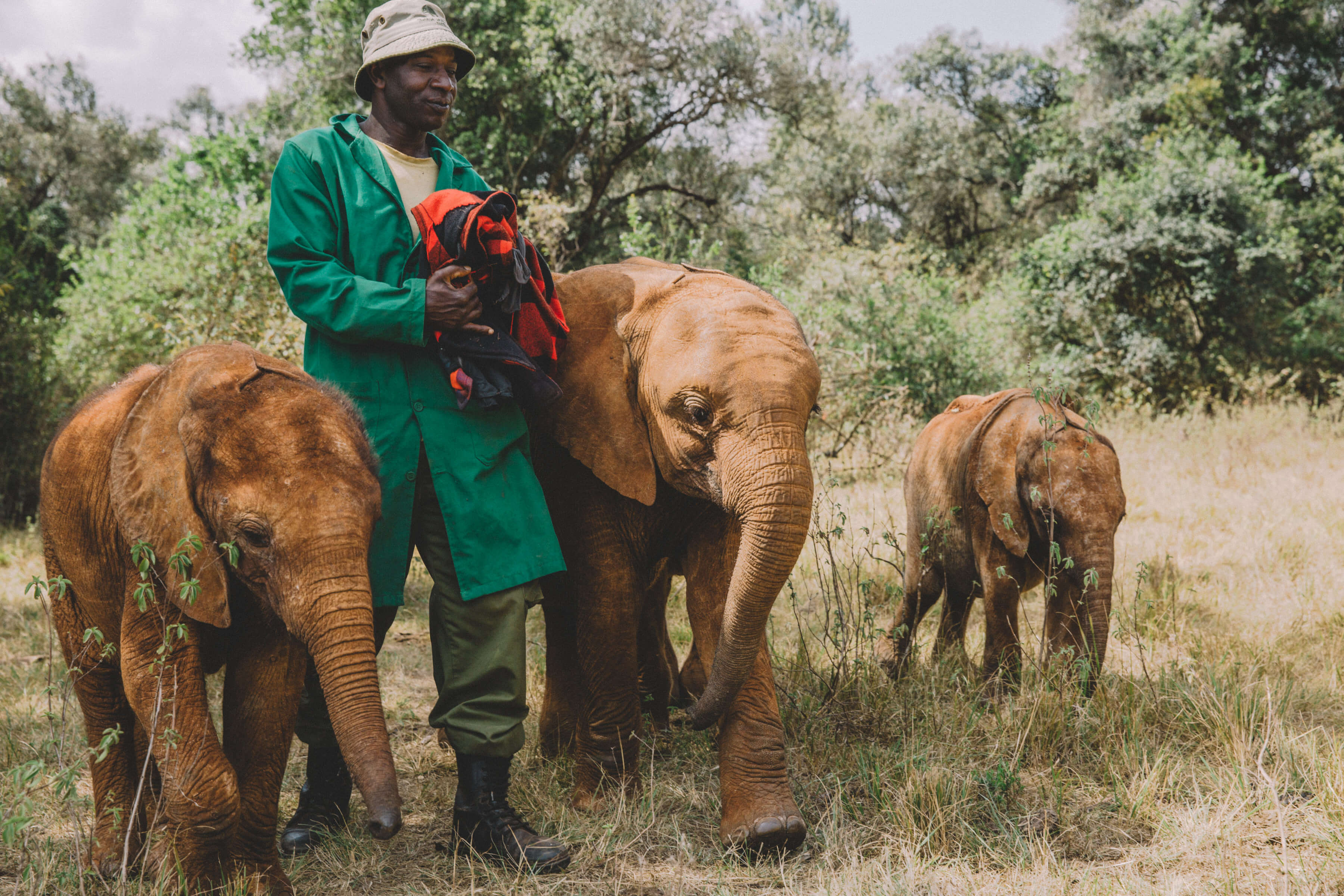 Source: safari365.com
This national park is well known for its population of lions and giraffes. If you are staying in Nairobi then you should definitely visit the Nairobi National park. Tourists can avail themselves of a number of safaris to have a look at animals such as buffalo, zebras, hippos, elephants, and other endangered species.
Some of the common endangered species here include rhinoceros. One can explore the area on foot as well. Apart from this, there are a variety of bird species and other inhabits in the park including grey crowned cranes.
Mombasa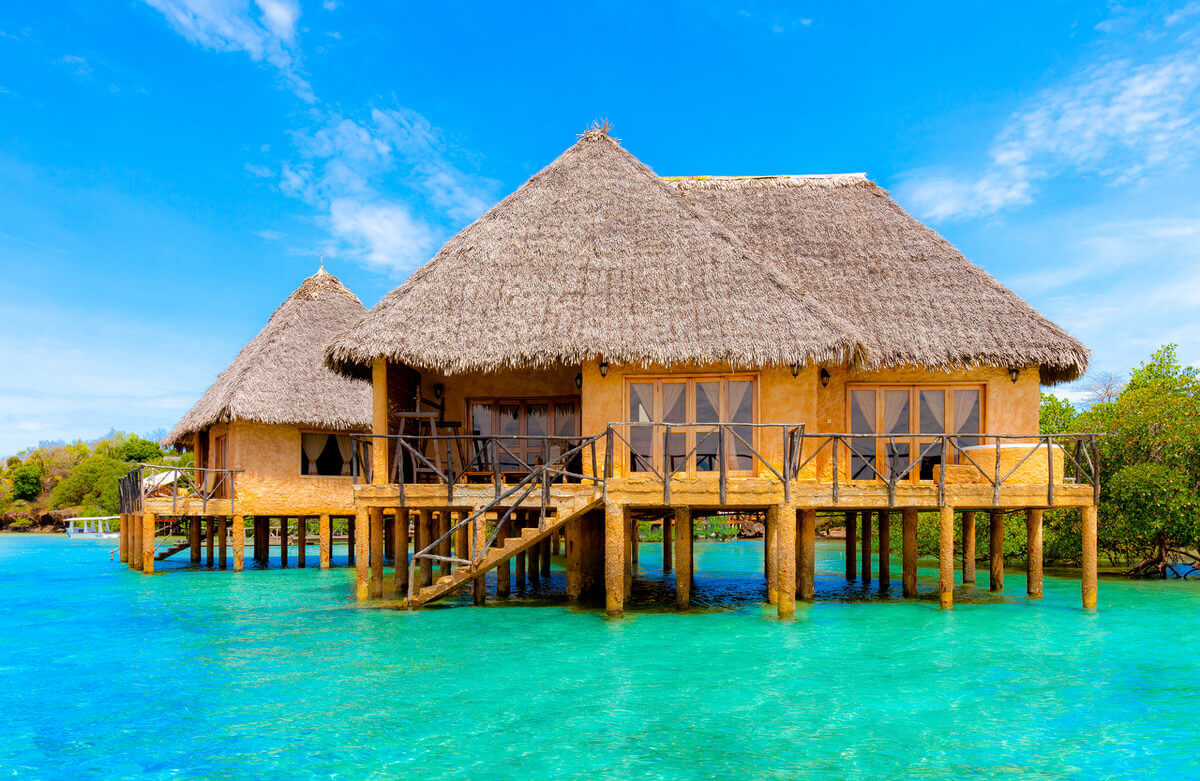 Source: bonfireadventures.com
This is Kenya's second-largest and biggest port. The place comprises inhabitants from Britain, Portugal, Arab, India, and Asia. This place is actually an island. This place has a diverse mix of culture and cuisine. The beaches, coastal areas, sports, and other activities along with narrow streets and markets are some of the local attractions and the best thing to do while visiting Kenya.
Malindi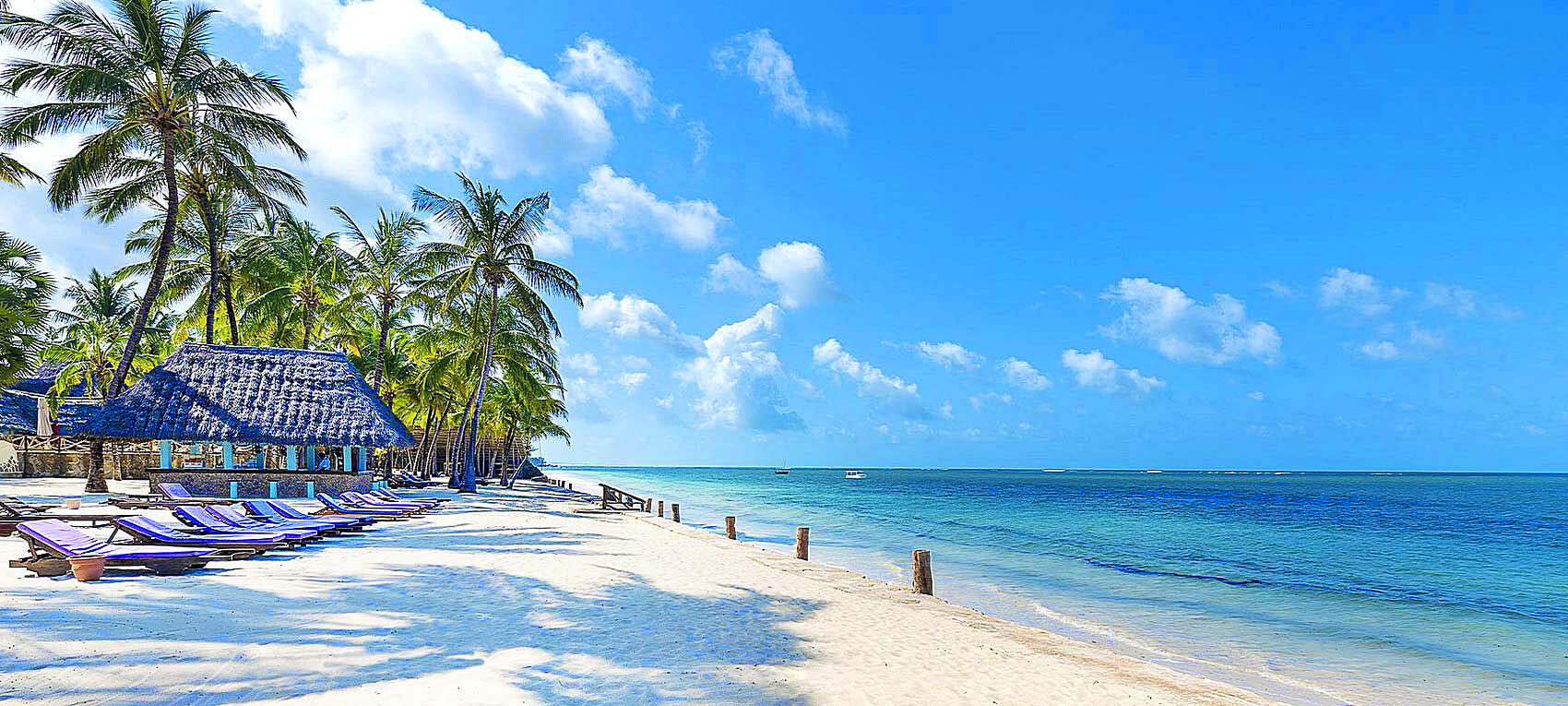 Source: water-temp.com
Malindi is a very famous place among tourists. This place is also a mix of culture and trading history along with the cuisine. The white sands of Watamu beach are another major tourist attraction here. Some other tourist attractions in this place include the Jami mosque, pillar tombs, the church of st. Francis and the famous Vasco da Gama cross. Another popular tourist attraction is the Falconry of Kenya and the Marafa Depression.
Mount Kenya National Park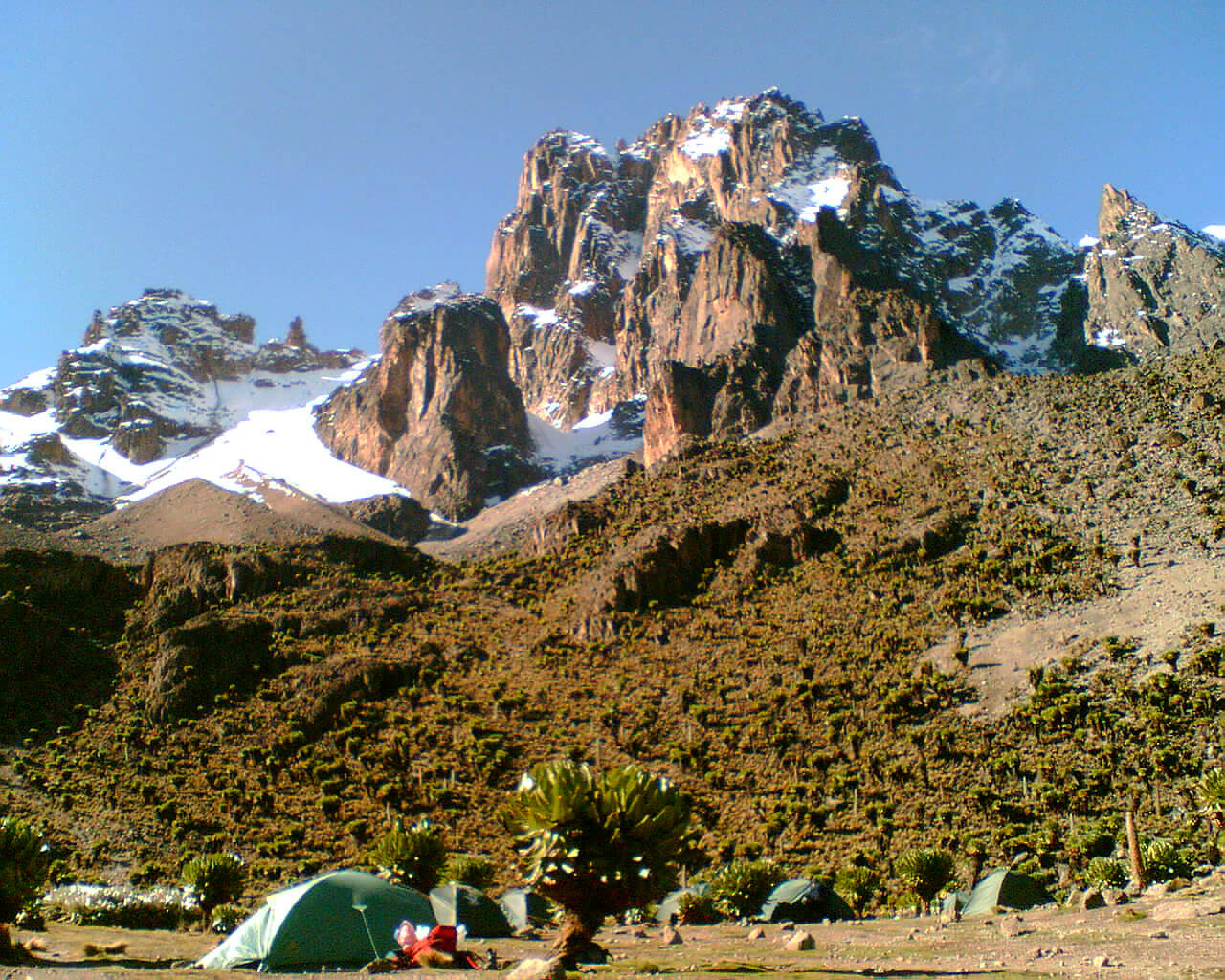 Source: day-tours-in-kenya.com
Unlike the theme park of Malaysia, this national park is a famous place as it provides a clear sight of the equatorial snow-peaked mountains. This place comprises three glacier cloaked peaks. This place is well known for its unpredictable weather and really poses a challenge for the ones who are visiting.
The best scenery in the place is the glaciers, lakes, and mineral springs along with the dense pockets of bamboo. Tourists can avail themselves of different kinds of safaris to have a view of the diverse flora and fauna of the place. Among another wildlife one can spot animals such as leopard, hyena, elephant, and buffalo.
Also Read: 10 Mesmerizing Destinations Of Dubai To Visit For A Majestic Experience
Hell's Gate National Park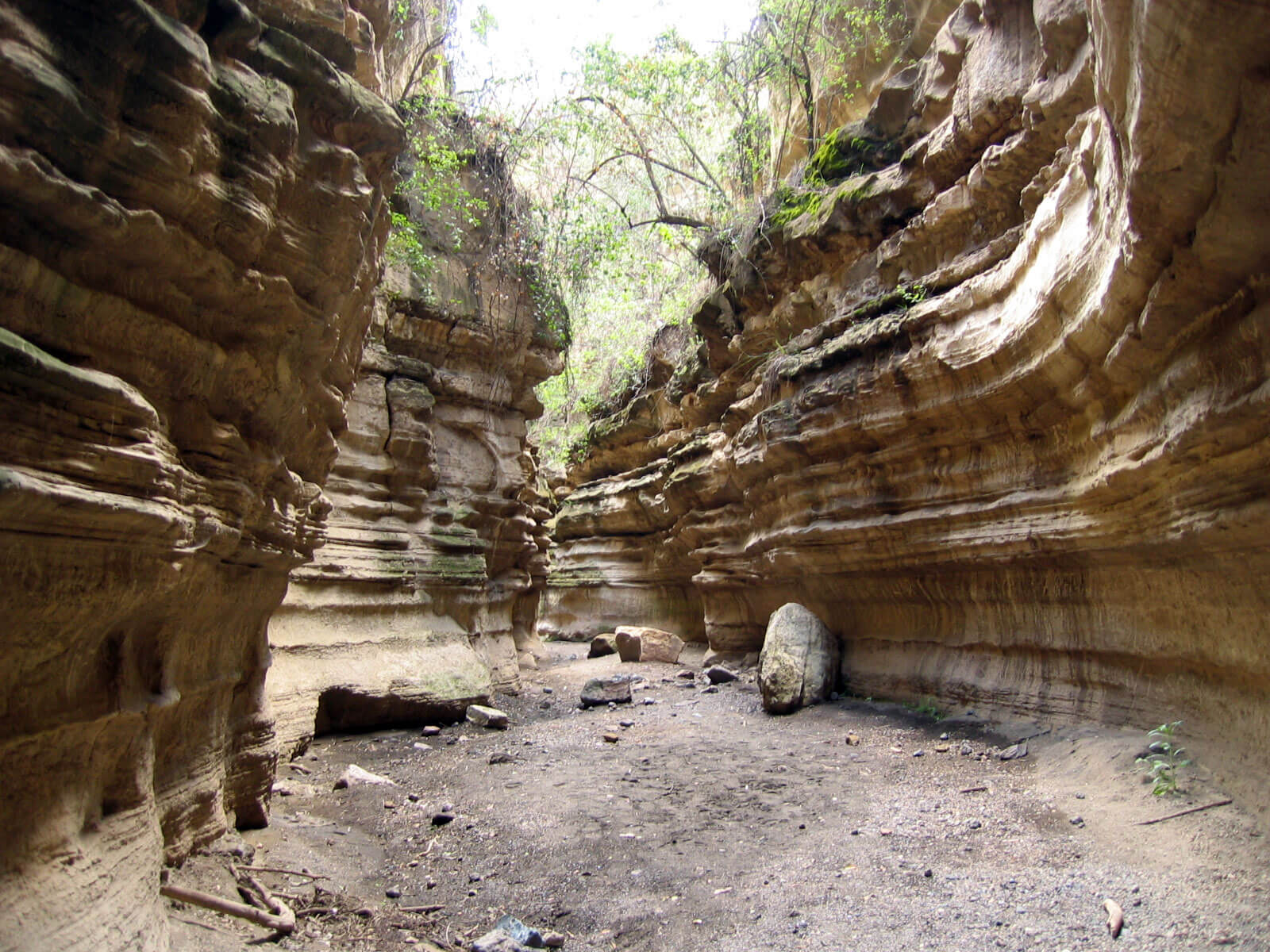 Source: sratravels.in
This particular national park is famous for camping and allows it easy to explore the region by foot or bicycle. Tourists can opt for climbing or hiking activities. Some of the major attractions include the Fischer tower, obsidian caves, and Hell's gate gorge.
Ol Pejeta Conservancy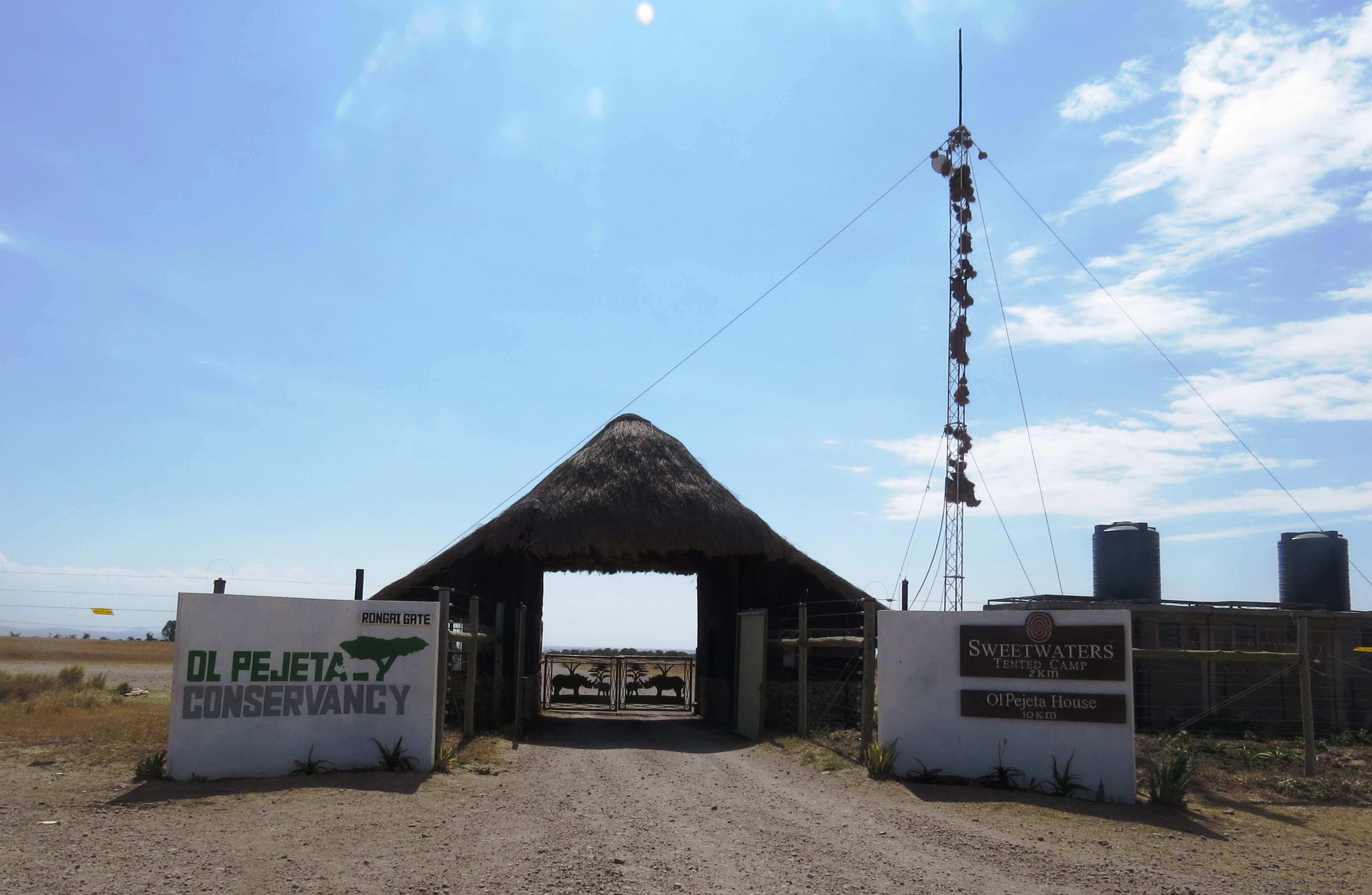 Source: wordpress.com
This is a prime place for close wildlife encounters. This place is a perfect place for the conservation of wildlife such as cheetah, hyena, zebra. The sight of the snow-capped mountain makes it a wonderful place to look at the park. Tourists also stay overnight in bush camps, safari cottages, or ranch houses to enjoy the wildlife.
Thank you for visiting Travelila. Have a happy journey!!