There are a variety of water theme parks in Dubai, a popular tourist attraction located in Dubai, United Arab Emirates, which will certainly entertain groups of families, friends, and individuals of all different ages. There are huge waves, slides, and even smaller, kid-friendly coasters. Everyone will surely enjoy their time, whether at Legoland or the water park that has the Arabian theme.
Aquaventure Waterpark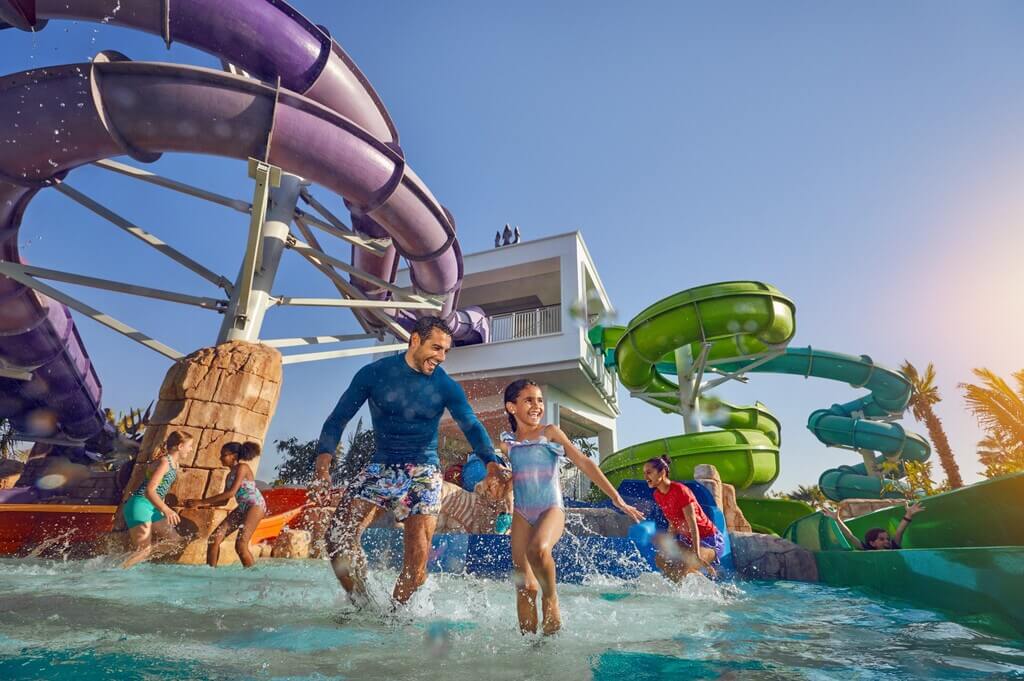 Source: presspage.com
The park is situated in The Palm Resorts; Atlantis Aquaventure Waterpark is one of the largest water parks in the Middle East and Europe. The most unforgettable experience is diving with sharks and stingrays. The Atlantis Aquaventure Waterpark ticket gives you access to many slides to choose from, including a 90-foot one that leads visitors through the water that hosts real sharks.
Aquaventure Waterpark is one of the top attractions in water parks in Dubai. The slides are built on the pyramid-like structure of an ancient building. The Poseidon's Revenge plunges 75 feet down before taking you to the most incredible double loop. Apart from the water slides and water rides, there's also the possibility of relaxing on the 700-meter beach. The park provides a variety of seating areas.
Dubai Parks and Resorts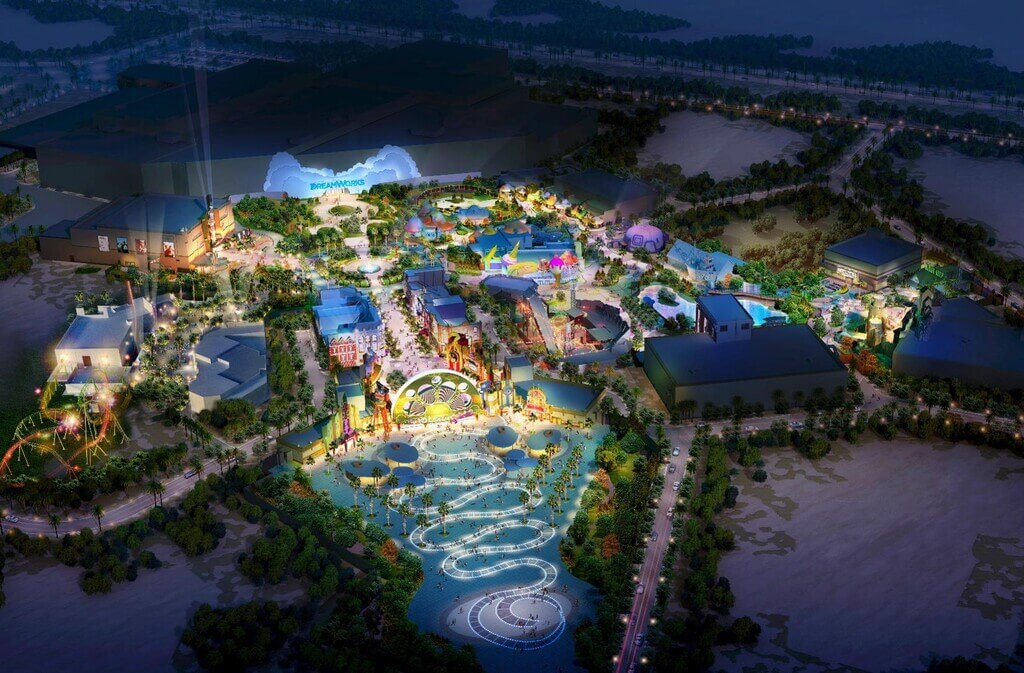 Source: uk.com
Dubai Parks and Resort tickets provide you with the opportunity to experience the best waterpark that is located in Dubai This is a location that can bring the childhood dreams you've had about Legos into the real world. It is one of the few attractions in Dubai, and the UAE is specifically made for children from 2 to 12 years old. Apart from their primary attractions, such as the Splash Safari as well as Joker Soaker, Legoland Water Park offers the opportunity to build your own boat! You can personalize your boat prior to making an excursion on the lazy river.
Yas Waterworld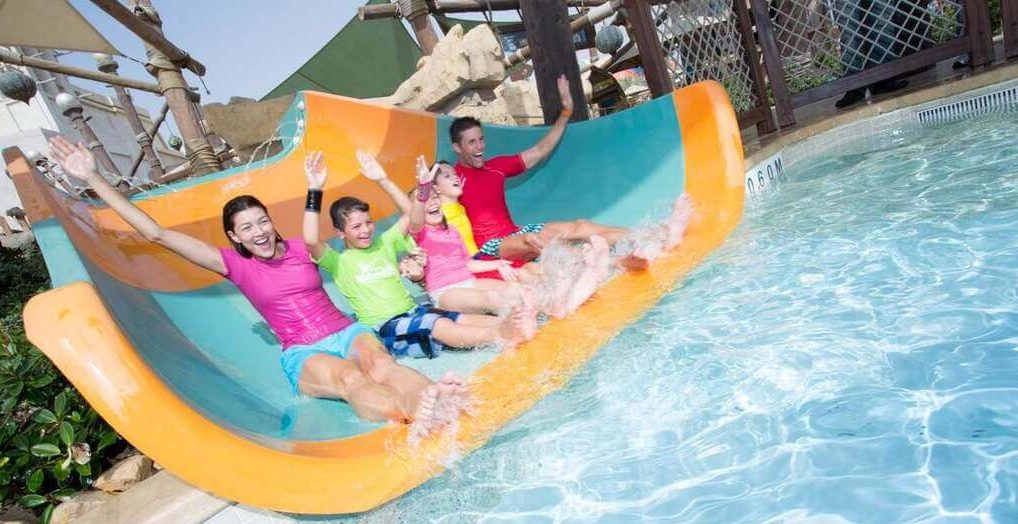 Source: klook.com
It is ranked 9th in the Top 25 Water Parks category of the Traveler's Choice award by TripAdvisor, Yas Waterworld, located on Yas Island. It is certainly an attraction that thrill seekers should visit immediately. There are over 40 thrilling rides and the majority are singular worldwide. Experience one of the largest waterparks and one of the world's top water parks!
Laguna Water Park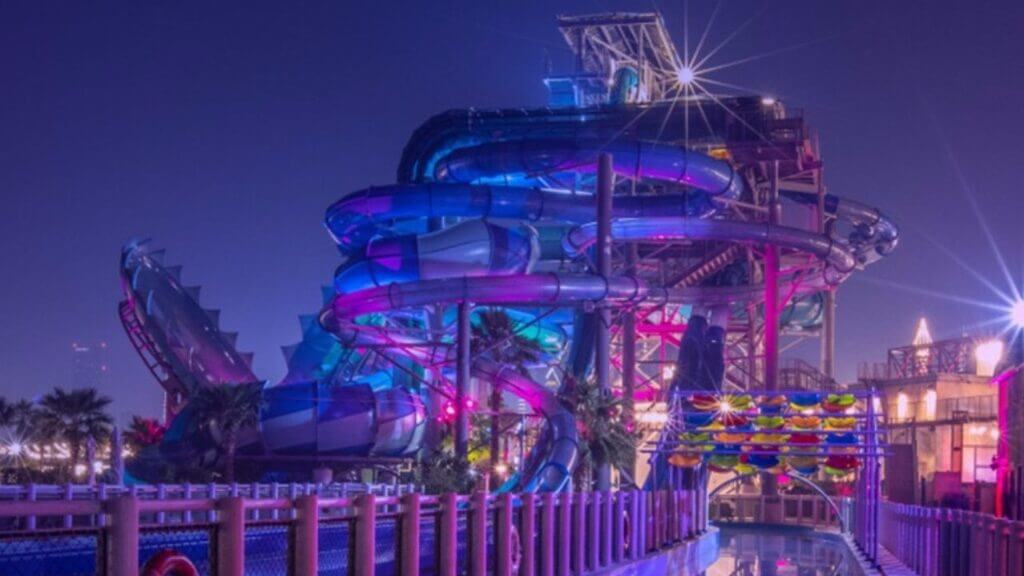 Source: curlytales.com
It is one of the latest water parks that are located in Dubai and is situated in La Mer Hotel with its beautiful promenade and beachfront. The water park is divided into 4 zones (Surf Splash, Relax Slide Splash, Slide, and Surf Relax) to provide a memorable experience for everyone. Splash) to guarantee a memorable experience for all. There are five main rides, a lounge, the lazy river, and a kids' playground.
It is most well-known for its most thrilling Surf Machine, the only three in the world. Other rides include The Aqualoop and Mad Racer. Day passes from Laguna give you access to all private areas for a reasonable price.
Wild Wadi Waterpark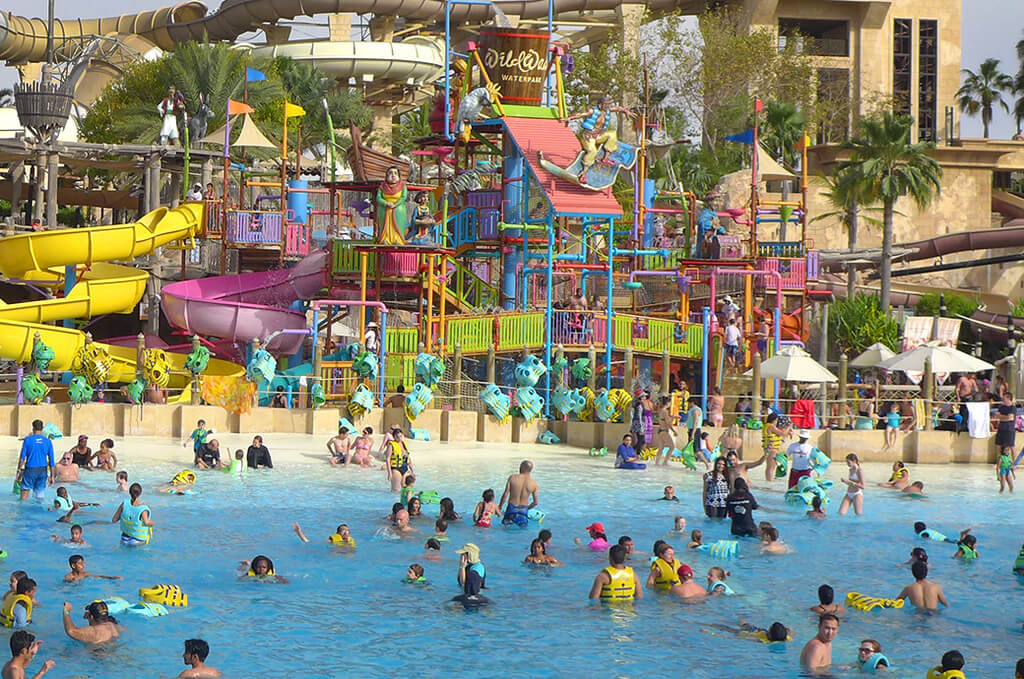 Source: whitewaterwest.com
If you're near Dubai, The Wild Wadi should be on your list of things to do. The park is located near the famous Burj Al Arab. The theme park located in Dubai offers a thrilling ride with stunning views. The park was built around the idea of an Arabian folklore character, specifically Juha. The first water park established in the Middle East, this theme park has also won the prestigious award for its quality and high-end.
The most popular attraction at The theme park is Jumeirah Sceirah, which is one of the fastest and highest (120-meter) free-falling slides that will take you down at speeds of 80 km/h (50mph). You can also take taking a dip in Breakers Bay, one of the largest wave pools in the Middle East. The variety of rides and slides for everyone makes Wild Wadi one of the most sought-after places to visit in Dubai.
Dreamland Aqua Park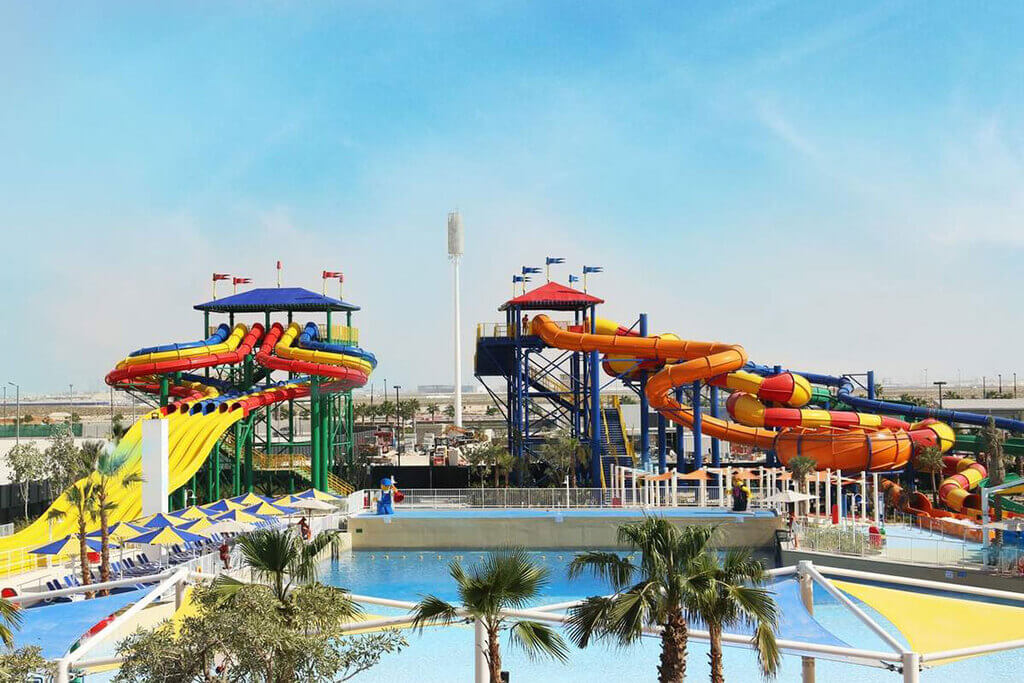 Source: ecd-me.com
Discover an exciting world of excitement and fun when you visit Dreamland Aqua Park with your family members to have an enjoyable trip in Dubai. It is one of the largest water parks in the UAE, located on Umm Al Quwain's coastline. The lush green setting with exciting rides and attractions will refresh your senses.
There are a variety of activities like rides, tennis courts, water slides, a massive video zone, a wave pool, and camping for the night on the 250,000 square meters of space. Amusement Park Complex is a great getaway place.
Motiongate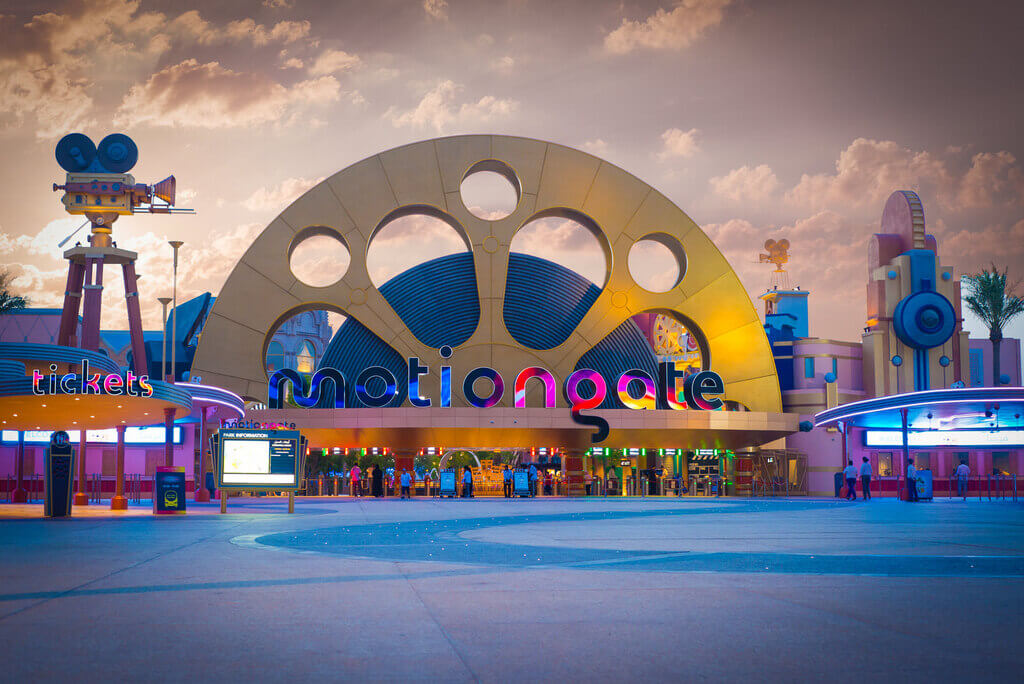 Source: amazonaws.com
If you're a huge Hollywood fan and are looking for a leisurely day trip in Dubai with your loved ones, MotionGate may be the ideal choice for you. A vast theme park inspired by Hollywood, MotionGate features various themed zones that provide an array of activities that aren't just enjoyable to go to but will also provide an unforgettable experience. A variety of modern-day rides, attractions, and movie-themed experiences are waiting for guests at the park, which is highly recommended to everyone regardless of age or interests.
From adrenaline-inducing roller coasters to adrenaline-pumping rides that offer an adrenaline rush to a variety of exciting menus and shows to enjoy. You can have a blast at MotionGate, One of the best Dubai water parks.
Also Read: Traveling to Dubai – Things to Keep in Mind
Aqua Fun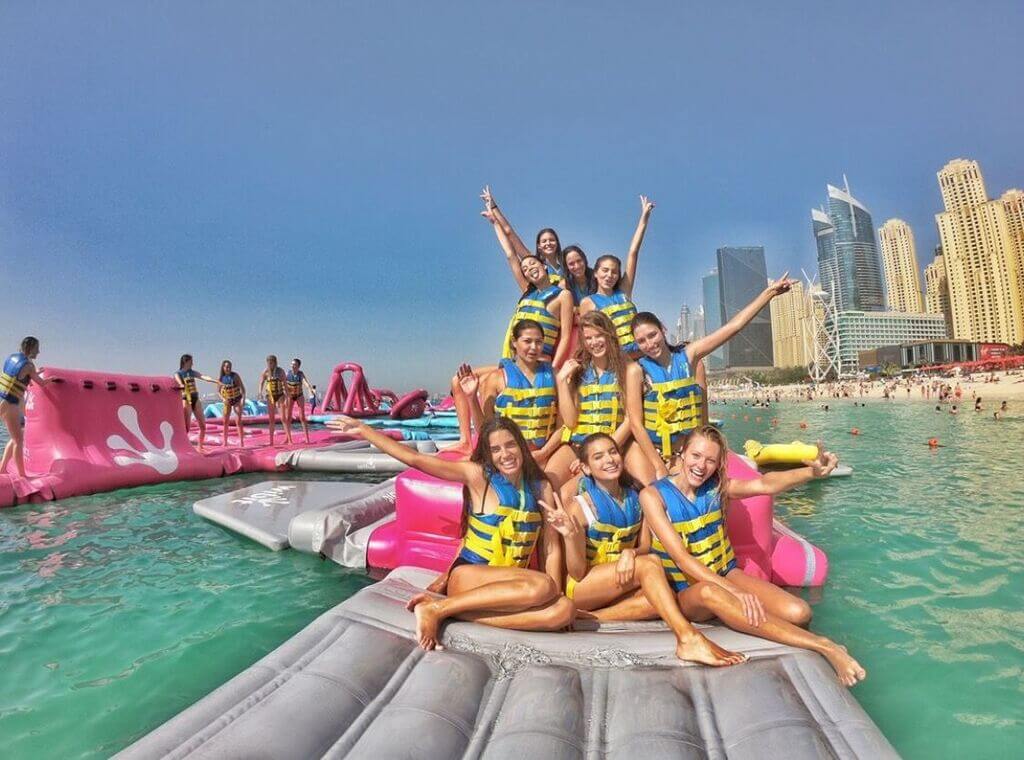 Source: pinimg.com
The world's biggest inflatable park, AquaFun, is a must-see destination for anyone who wants to experience an experience they will cherish throughout their lives. AquaFun encompasses more than 2700 square meters and features an array of activities and rides where you can jump, climb and slide. Aqua Fun is the perfect place for adults and kids to relax under the sun and be surrounded by crystal clear blue waters.