Explore The Exciting Things To Do In Tallahassee FL
As both the state capital and the county seat, Tallahassee has a lot to offer visitors of all ages. Tallahassee offers it all: lush parks, medieval villages, wacky automobiles, centuries-old houses, and fairy-tale surroundings, as well as dinosaur fossils, Civil War-era plantations, science labs, and an entire district dedicated to artists. The only issue is deciding which intriguing location to visit. Here are some of the top things to do in Tallahassee, FL to get your next trip started.
The Tallahassee Museum Zoo
Source: davidmonyhan.com
Source: tallahasseezoo.com
Tallahassee Museum Zoo is a 52-acre park in the city's southwest corner and one of the best Tallahassee tourist attractions. The zoo is part of the Tallahassee Museum, so in addition to seeing some of your favorite wild creatures, you can learn about the surrounding area and see some magnificent old buildings.
Adult tickets to the museum and zoo in Tallahassee are $12, children's tickets are $9, and children three and under are free. Every day, there are animal encounters where you may get up and personal with alligators, snakes, turtles, and more!
Address: 3945 Museum Rd, Tallahassee, FL 32310, United States
Phone: +1 850-575-8684
Tom Brown Park
Source: plc.com.qa
Source: swayfun.com
Tom Brown Park covers an area of more than 250 acres. It is considered to be one of Tallahassee's largest parks. This park is one of Tallahassee's attractions and is well worth visiting in Tallahassee, Florida.
The park features lighted night sports fields, dog-friendly areas, hiking and running routes, wide grass for disc golf, and exciting playgrounds for children. Additionally, some pavilions can accommodate big parties, open grass fields, and picnic tables where you can relax and enjoy the wind while your children play.
The park is open all year, and the entrance is free, making it one of the free things to do in Tallahassee.
Address: Tallahassee, FL 32311, United States of America 443-557 Eastwood Dr
The Florida Historic State Capitol Museum
Source: video.wucftv.com
Source: www.tallahasseearts.org
This is one of the most well-known historic Tallahassee Florida attractions, having been built in 1845. This is the place to go if you're interested in learning about the city's political history.
A tour of the whole Florida Historic State Capitol Museum is also available. The governor's office, the supreme court, the House of Representatives, and various intriguing things on display are among the highlights of this visit! There are also some excellent exhibitions about the city's history available for your enjoyment.
Address: 400 S Monroe St, Tallahassee, FL 32399, United States
Phone: +1 850-487-1902
San Luis de Apalachee Mission
Source: pinterest.com
Source: visittallahassee.com
Mission San Luis de Apalachee is a Spanish Franciscan mission founded in 1633 in what was once the province of Apalachee and is also considered the best thing to see in Tallahassee. All of the buildings in this settlement were destroyed years ago, but owing to an incredible and painstaking restoration job, you can still view some of them. The fort, a church, a convent, a Spanish house, a blockhouse, and a few other minor structures are among them.
The mission is a National Historic Site of the United States, and you can take a tour of the grounds to see how life was in the past. The structures are also brimming with antiques, some of which date back 300 years.
Address: 2100 W Tennessee St, Tallahassee, FL 32304, United States
Phone: +1 850-245-6406
Tallahassee Museum of Antique Cars

Source: awdeni.blogspot.com
Source: tacm.com
The Tallahassee Antique Car Museum is a car-themed museum located on Mahan Drive. This museum, founded in 1996, houses an extensive collection of automobiles, the majority of which were acquired through donations.
They relocated into the property they were currently using in 2007. This new site features a primary building that is around 100,000 square feet in size. It features various American-made automobiles as well as other artifacts that reflect and promote American culture.
Among the nearly 140 autos in their collection are three batmobiles and Abraham Lincoln's burial hearse.
You'll also like the museum's other collections, including the Case Knives collection, many unique North American artifacts, and an antique cash register. The museum does include several banquet spaces that may be rented for private events such as parties or business meetings.
State Park Alfred B. Maclay Gardens
Source: pinterest.com
Source: touristlink.com
If you enjoy botanical gardens, you will adore the 1,176-acre Alfred B. Maclay Gardens, State Park. Additionally, the land is designated as a United States Historic District known as the Killearn Plantation Archeological and Historic District. You'll discover various historic structures here, and the park itself dates back to 1823 when it first opened to the public. Many visitors come here to admire the stunning flora and fauna, which includes azaleas and camellias. Additionally, some Japanese maples and dogwoods give shade for late afternoon strolls, as well as the Native Plant Arboretum.
Additionally, the park offers opportunities for cycling, hiking, and fishing.
Railroad Square Art District
Source: railroadsquare.com
Source: artdistrict.com
The haven for creatives in the state capital is located in the heart of Tallahassee, between Florida State University, Florida A&M University, and FAMU. Tallahassee's arts and creativity district are the Railroad Square Art District. You can shop locally, be creative, and support the arts, all while supporting the arts.
You've undoubtedly been to Railroad Square for First Fridays if you want to check out things to do in Tallahassee for couples. Patrons can enjoy open galleries and stores, live music festivals, and the best of local food at this monthly event held on the first Friday of each month.
You'll be supporting local companies and finding things to do in Tallahassee, FL, and you won't find anyplace else in the country! Shop at thrift and vintage stores, antique stores, a non-profit theatre, and more. At Cap City Video Lounge, you can watch a cult film or play a game at Flippin' Great Pinball, which has vintage pinball machines. The Tallahassee Rock Gym features the region's largest indoor rock climbing wall, which is over 32 feet high.
Oh'Lemonade is known for its high-quality food and beverages, including hand-crafted flavored lemonades. The Railroad Square Craft House serves craft beer, wine, and cocktails in a refurbished Art Garden. The Crumbox Castgarden, the only cafe in a town built out of a real railroad caboose, is arguably the cutest!
Address: 618 McDonnell Dr, Tallahassee, FL 32310, United States
Phone: +1 850-224-1308
Tallahassee's Urban Air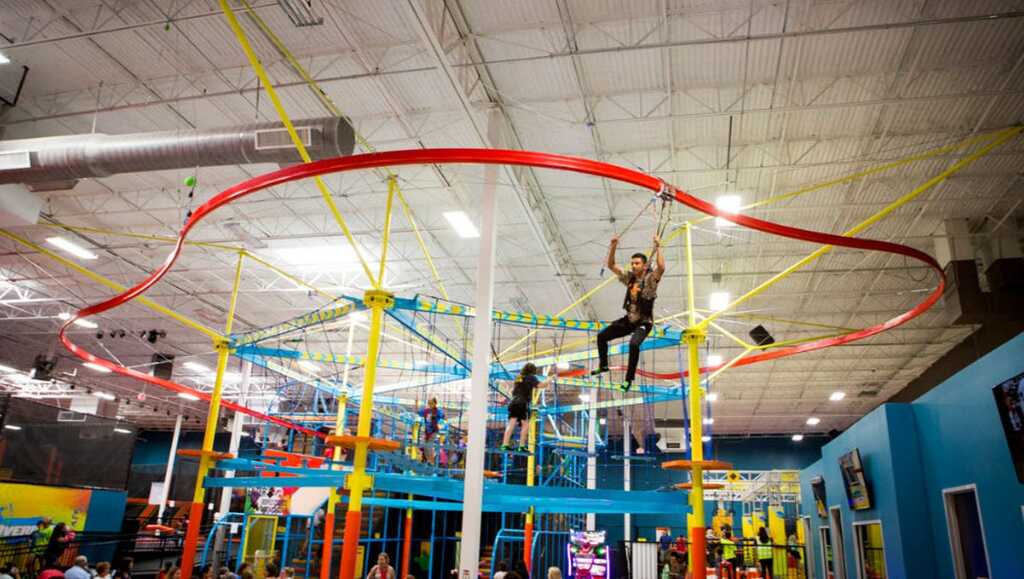 Source: 12newsnow.com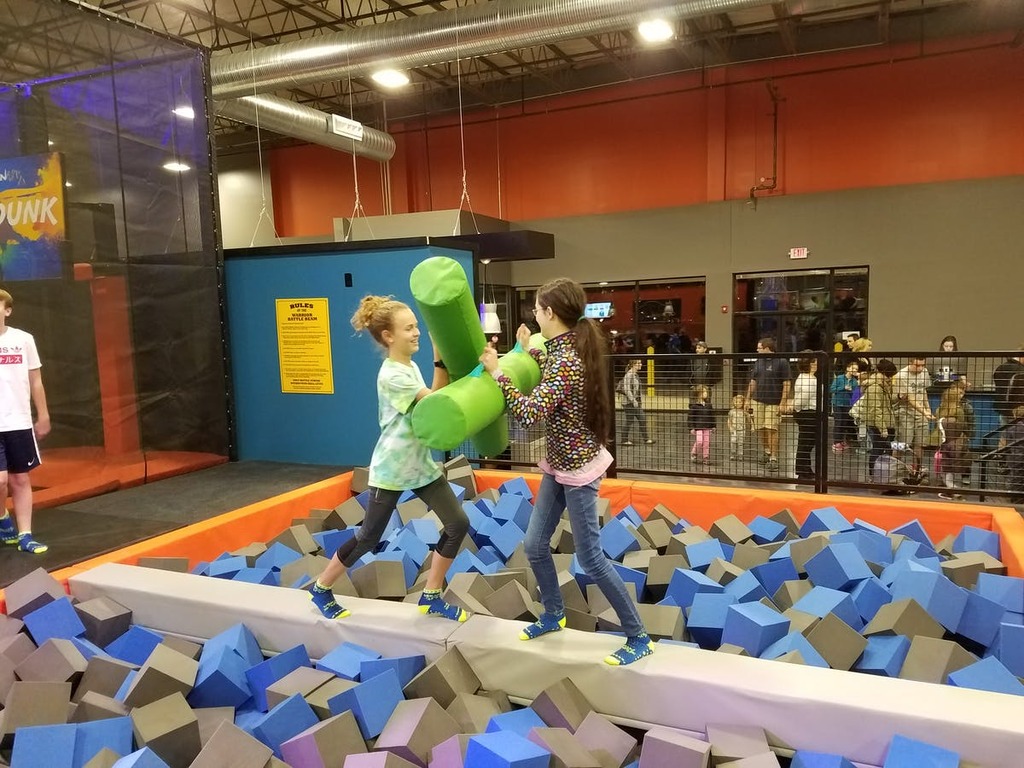 Source: jppl.org
Tallahassee's Urban Air, the best tourist attraction in Tallahassee, is located to the east. There's also a virtual reality experience, laser battles, sky coasters, a climbing wall, and a combat beam, in addition to the enormous trampoline park. It's a whole day of fun, and the greatest thing is that it'll get your kids up and moving! A full day of activities costs $29.99 per person, but lesser packages for $19.99 and $24.99 are also available, depending on what you wish to do! It's even possible to throw birthday parties in the park!
Address: 1644 Governors Square Blvd, Tallahassee, FL 32301, United States
Phone: +1 850-270-2399
State Trail Tallahassee-St. Marks Historic Railroad
Source: mapcarta.com
Source: facebook.com
The Tallahassee-St. Marks Historic Railroad State Route is Florida's oldest trail, running along the former Tallahassee-St. Marks railway line. The track is 16 miles long and is paved, allowing you to stroll, run, cycle, or even skate along with it while taking in the Florida countryside.
Along the journey, there are scenic stops to make, like the Felburn Foundation's Boundless Playground, which is sure to be a favorite with younger guests.
College Town
Source: facebook.com
Source: urbaanarea.com
Buckle up steps from Doak S. Campbell Stadium, Donald T. Tucker Civic Center, and Dick Howser Baseball Stadium. You've arrived in College Town, Tallahassee's home and community for students, locals, alumni, and visitors. Check out the Friday Night Block Parties on Fridays before home football games! Enjoy this traditional tailgate party showcasing Seminole spirit from 5 to 10 p.m. Dance to great music, shop from onsite vendors, and be ready for spectacular surprise appearances throughout the night.
After that, walk to Doak S. Campbell Stadium on game day. It's impossible to overlook! Just look for the colossal statue of a Seminole on a horse and wielding a blazing spear in the front! Put on your garnet and gold and prepare to perform the Seminole Chop to show your support for the squad! College Town is more than just a sports town! Local sellers, such as Tally + Fin, a beach store, will let you shop until you drop. Urban Outfitters, Gypsea Boutique, and Barefoot Outfitters are also located here.
There are numerous food and beverage alternatives, but Madison Social is the most well-known. This gastropub with New American small meals and sandwiches is a great place to relax and enjoy a nice beer. Sports are always broadcast on the televisions here!
At Alligator Point, You May Relax on the Beach
Source: facebook.com
Source: pinterest.com
When looking for exciting things to do in Tallahassee fl, few people consider heading to the beach. However, in Florida, this will always be a popular hobby! Alligator Point is located just outside of town. It provides a complete sensation of serenity, tranquility, and stillness.
Expect crowds because this is one of the most non-touristy things to do in Tallahassee. This is a way to spend a beautiful day in Tallahassee, with white sands and inviting waves.
St. Marks National Wildlife Refuge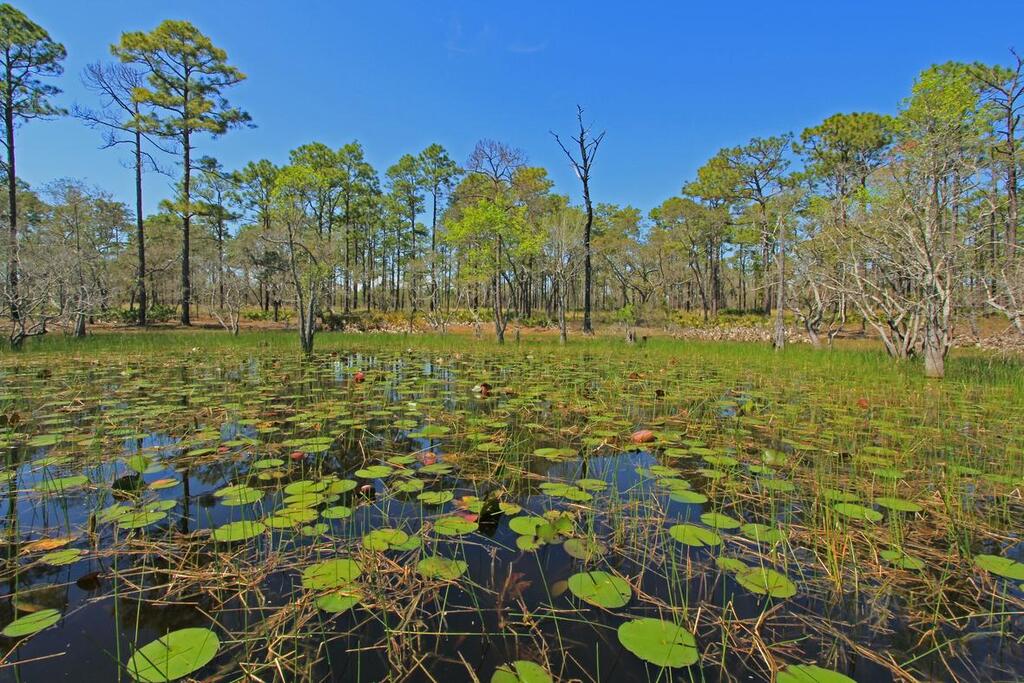 Source: trcp.org
St. Marks National Wildlife Refuge, established in 1931, is one of the country's oldest wildlife refuges and one of the greatest things to do in Tallahassee, FL. Its 68,000 acres include estuaries, islands, marshes, and tidal creeks, all of which are typical of the Gulf of Mexico's coastal habitats. In addition, the refuge contains several interesting structures, including St. Marks Lighthouse, Florida's second oldest lighthouse.
The refuge is home to alligators, black bears, bobcats, coyotes, and a variety of other creatures, including alligators, black bears, bobcats, and coyotes. The refuge is also a popular fishing spot, and a boat ramp is located near the lighthouse. Hikers and cyclists will enjoy the varied routes, while photographers and painters will come to capture the refuge's magnificence.
Address: 1255 Lighthouse Rd, St Marks, FL 32355, United States
Phone: +1 850-925-6121
Lake Talquin State Forest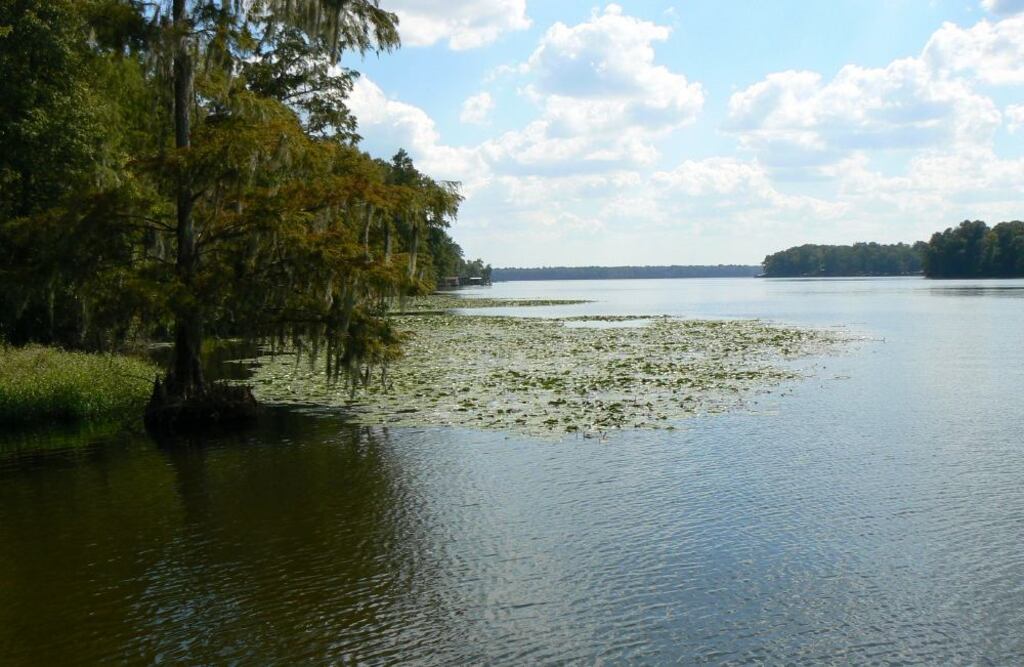 Source: pinterest.com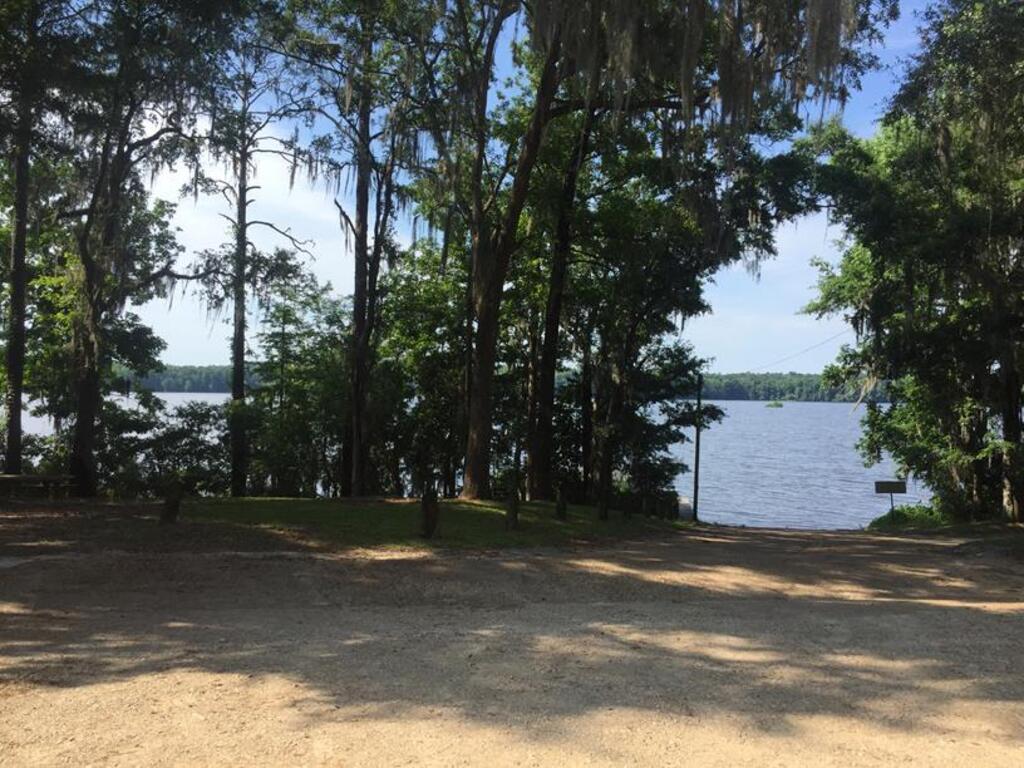 Source: patagoniasapka.com
If you enjoy the great outdoors, the Lake Talquin State Forest is the place to visit. It covers an incredible 17,000 acres of territory. As you might think, the park offers a wide range of activities such as hiking, horseback riding, and biking with family, and if you want to stay longer, you can even camp in the forest.
Many visitors come to see the area's flora and fauna, including bobcats, deer, and wild turkeys, as well as the lovely maple and oak trees.
Address: Tallahassee, FL 32304, United States
Phone: +1 850-681-5950
Mag Lab
Source: facebook.com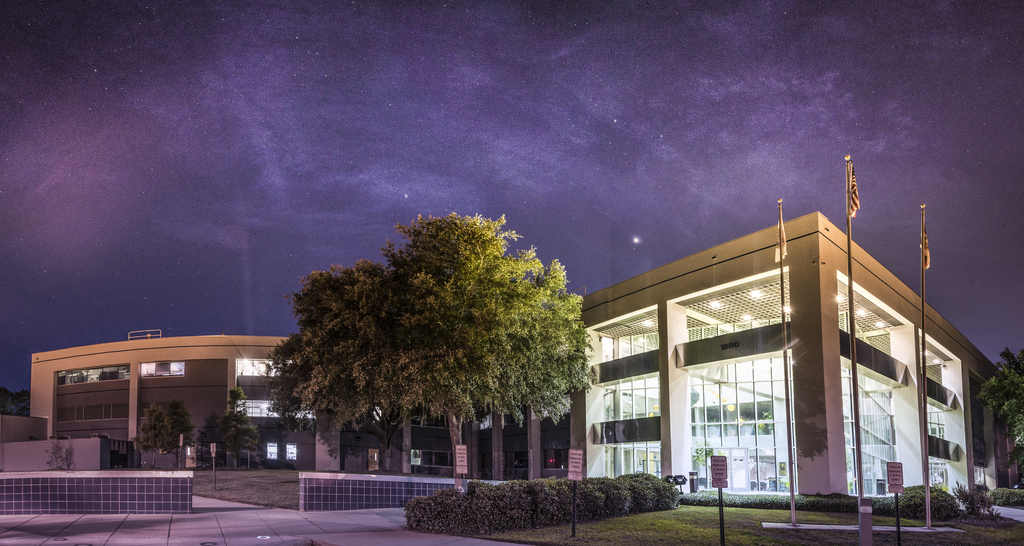 Source: pinterest.com
Mag Lab is a one-of-a-kind laboratory; it is the only one in the United States where visitors may discover how magnets are made and how they can be used, making it a popular attraction in Tallahassee, Florida.
Magnets are critical to technological advancement; they are employed in a variety of everyday activities and telephones and medical gadgets. You can have a guided tour of this facility. You will find a walk of the lab really intriguing as you will get knowledge about magnets.
This is one of the best free things to do in Tallahassee for science enthusiasts.
Address: 1800 E Paul Dirac Dr, Tallahassee, FL 32310, United States.
Tallahassee's Pinball Arcade
Source: pixabay.com
Source: pixabay.com
In 2016, the Tallahassee Pinball Arcade opened its doors. You can buy a pass by the hour ($7.99 for an adult, $4.99 for a child), by the day ($14.99 for an adult, $9.99 for a child), monthly ($69.99), or annually ($399.99) instead of paying in quarters.
The park can even be rented out for birthday celebrations! Mondays and Tuesdays are closed, but the arcade is open in the afternoons and evenings the rest of the week. There are 35 pinball and arcade games to play with throughout your visit, and there are even pinball tournaments and event nights if you're really into it!
Address: 1007 Commercial Dr, Tallahassee, FL 32310, United States
Phone: +1 850-727-0313
Lake Ella
Source: facebook.com
Source: pinterest.com
One of the Best Things to do in Tallahassee for couples is to visit Lake Ella. It is located in downtown Tallahassee, approximately north of Downtown. A walk around the lake, one of Tallahassee's tourist attractions with peaceful sights, is ideal after a day of shopping in Midtown or gallery-hopping in the Railroad Square Arts District!
Like other Tallahassee attractions, Lake Ella, formerly Bull Pond, has a long and illustrious history. Local black churches held baptisms in the lake's beautiful waters when Florida was rich with working plantations. When slaves were freed on May 20, 1865, many of them celebrated in the waves.
Lake Ella is now part of the Fred Drake Park complex. Picnic shelters and open fields can be found here. Community activities such as astronomy, exercise, and even Live Action Role Playing, or LARPing, are common. Feed the ducks, geese, and turtles, of course!
The Shops at Lake Ella have been renovated from cottages erected in the 1930s! Quarter Moon Imports, just a few hundred feet away, has interesting home furniture. As a vintage and consignment boutique, Diva's & Devil's constantly has excellent buys.
Food Truck Thursdays are held every week on Thursday nights at Lake Ella. Bring your appetite and sample a variety of cuisines from Tallahassee's top food trucks!
From 5:30 to 8:30 p.m., live music will get the party started.
Fun Station
Source: pinterest.com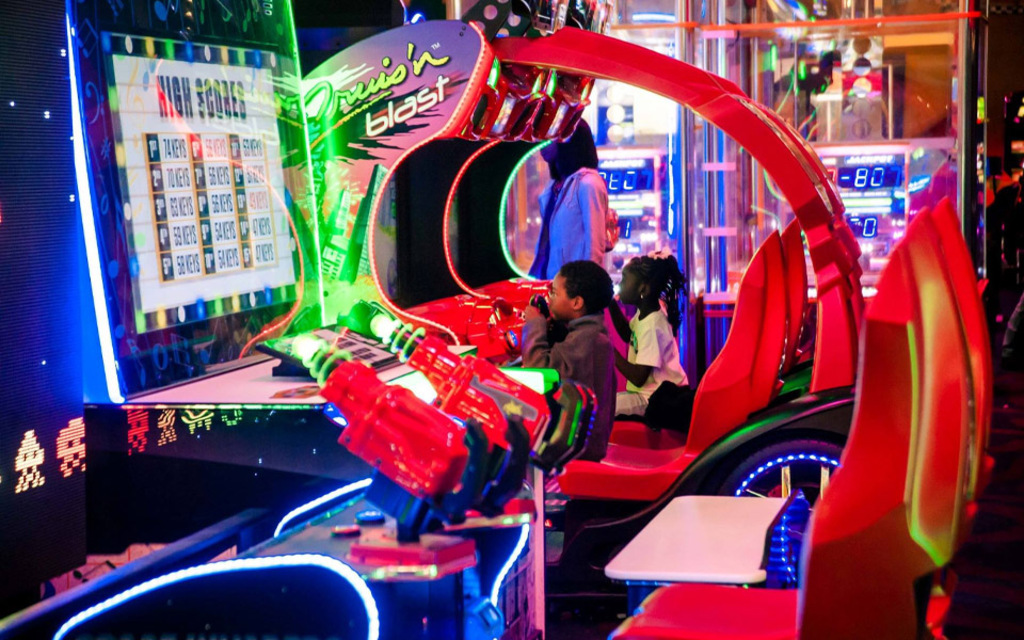 Source: prepona.info
Tallahassee's only family-owned entertainment center is Fun Station! Go-karting, laser tag, mini-golf, batting cages, and an arcade are just a few of the things available. The Fun Station is open Monday through Friday from 4 p.m. to midnight and on weekends from 9 a.m. to midnight. Sign up for a Fun Card when you arrive, and use it to pay for the activities instead of having to juggle coins! The safari train is $3, and the go-karts, mini-golf, and laser tag are all $8. Batting cages are $20 for 20 pitches. Another enjoyable activity for families in Tallahassee.
​​Address: 2821 Sharer Rd, Tallahassee, FL 32312, United States
Phone: +1 850-383-0788
Explore Downtown's Historic District
Source: pinterest.com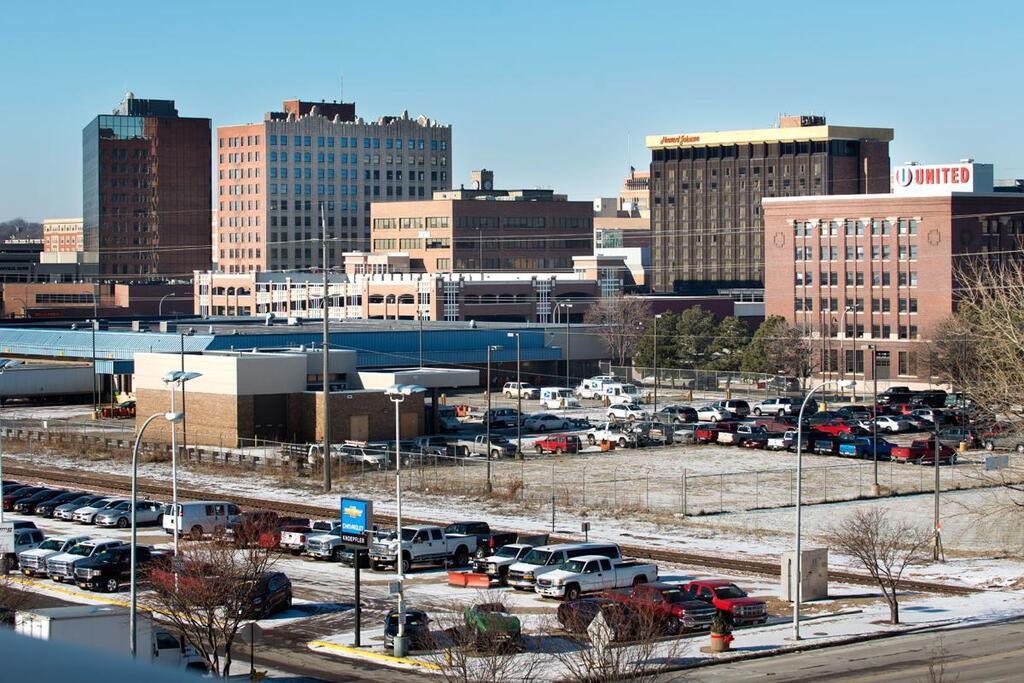 Source: zaralandclub.com
One of the most unmissable activities in Tallahassee has to be walking through the historic downtown area. This is the city's true heart and soul – and it is densely packed with amazing landmarks and monuments.
A particular topic of interest is the city's black heritage. If you're interested in learning more about the area's history, an intriguing downtown walking tour will help you do so. You'll view some of the city's more historic structures, statues, and monuments, which will leave you feeling genuinely enriched.
Lofty Pursuits
Source: theloftypursuits.com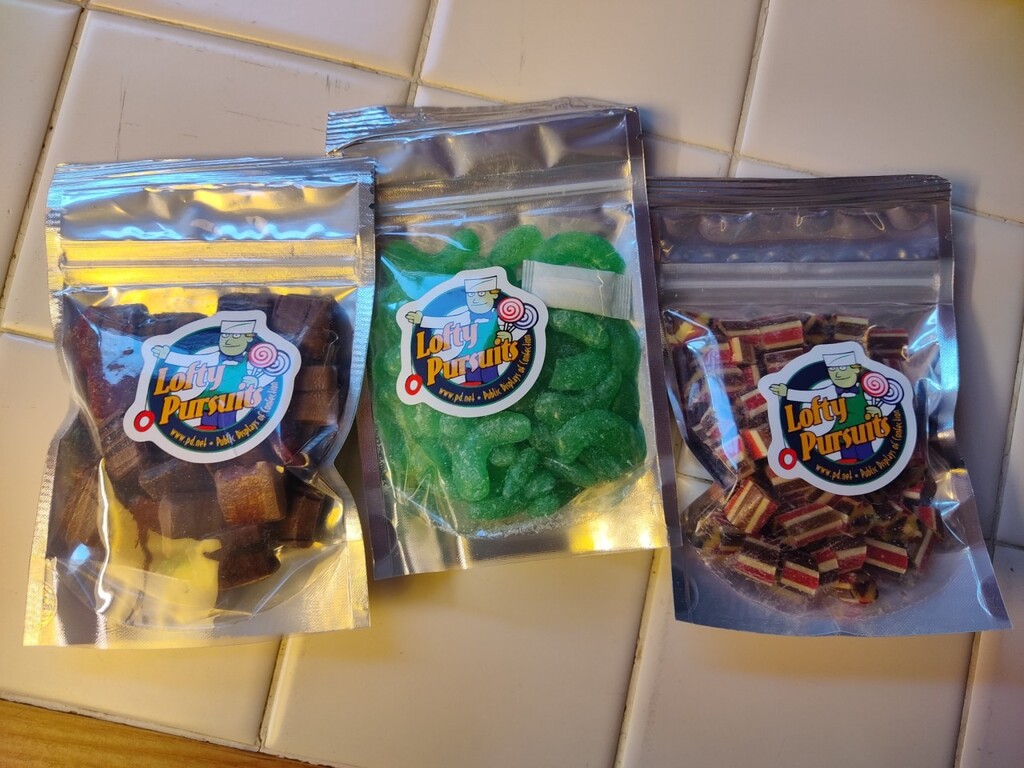 Source: theloftypusuit.com
At Tallahassee's happy spot, it's time to embrace your inner child! Lofty Pursuits had humble origins but has grown into a treasured city institution over time. What began as a vintage skill toy shop has evolved into a full-service soda fountain. Lofty Pursuits now has a full kitchen where they serve breakfast, lunch, and dinner, as well as make candy!
Lofty Pursuits is undoubtedly responsible for any viral videos you've seen about Victorian-era confectionery production. You can witness the process in action when you come, which is normally on Friday evenings and Saturday afternoons. You'll feel like a kid again as the colors are rolled together and cut! You can even make your own candy! Make your one-of-a-kind design with kiwis, watermelons, crystal roses, sunflowers, red apples, and even the Tardis in the center! You can create a personalized gift to take home: a "public display of confection," which is popular for weddings and special celebrations.
Toys and board games, as well as the soda fountain, are still available. Bring your hunger for a delicious brunch and still have room for a massive milkshake! Lofty Pursuits also offers vegan ice cream and sorbets in over 25 wonderful varieties.
Address: 1355 Market St a11, Tallahassee, FL 32312, United States
Also Read : Know The Best 11 Fun Things To Do In Columbus
Wakulla Springs is a great place to visit
Source: airbnb.com
Source: topsimage.com
Wakulla Springs State Park is south of Tallahassee, towards the Gulf of Mexico. The park is teeming with wildlife, including a variety of birds and butterflies, as well as manatees! Take a wildlife cruise or, if you're feeling courageous, wear your swimsuits and plunge in the lake for a swim to see the park from a different perspective.
Tallahassee Festival in the Spring
Source: tallahasseefestive.com
Source: prideparade.com
Tallahassee's springtime is unrivaled. It's impossible to beat with flowers in bloom and lingering winter air. "We should organize a festival in the spring when Tallahassee is so beautiful!" several locals said one day.
The Springtime Tallahassee Festival was founded the following spring. The splendor of one of Florida's best events grows each year. The events, which normally take place on a Saturday in March, have been showcasing and celebrating the capital city since 1968. The Tallahassee Festival events that take place in the spring run all year! Children get their own march and jubilee throughout the spring and summer, complete with face painting and arts and crafts. Live music festivals, cuisine, and arts and crafts are all part of Jubilee in the Park.
The Grand Parade is, of course, the biggest event. 70,000 spectators attend each year, making it one of the largest in the Southeast. Over 100 floats, marching bands, and dance troupes will be on display.
Nothing is off-limits on the floats. Everything from pirates to old horse-drawn carriages to Mario, Princess Peach, and the entire Mushroom Kingdom will be on display!
Challenger Learning Center
Source: pantagraph.com
Source: drclc.com
The Challenger Learning Center on South Duval Street is a K-12 outreach program run by Florida A&M University. This 32,000 square-foot center, established by the University's Engineering department, stimulates interest in Science, Technology, Engineering, and Mathematics (STEM).
This will be a fun activity to do in Tallahassee, Florida if you are a nerd or a science freak. A Space Mission Simulator, a Downtown Digital Dome Theatre and Planetarium, and an IMAX 3D Theatre are all located at the center. This facility also offers a variety of events and hands-on exhibits, such as camps, scouting merit badges, and free "Sky Guy" Planetarium shows, among other things.
Your children may experience what it's like to be a part of a NASA space mission by using the Space Mission Simulator.
Address: 200 S Duval St, Tallahassee, FL 32301, United States
Phone: +1 850-645-7827
Also Read : The Seven Best WaterParks In Florida
Tallahassee's Local Arts, Culture, & Entertainment District
Source: visittallahassee.com
Railroad Square Art Park is the place to learn about Tallahassee's unique and colorful local arts, culture, and entertainment scene. This neighborhood is home to more than 50 art studios, small stores, and galleries. While taking in some of Tallahassee's finest yet entertaining things to do, check what's brewing or cooking. It's a one-of-a-kind setting for a one-of-a-kind adventure.
Address: 618 McDonnell Dr, Tallahassee, FL 32310, United States
Phone: +1 850-224-1308
Southwood Golf Club is a private golf club located in Southwood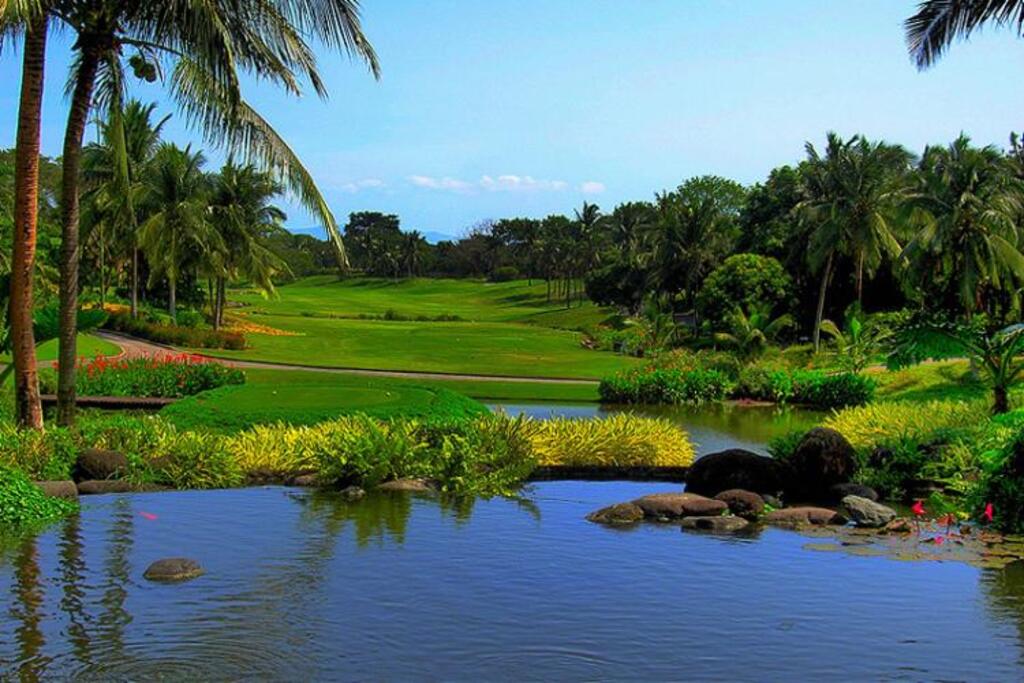 Source: howcom.tw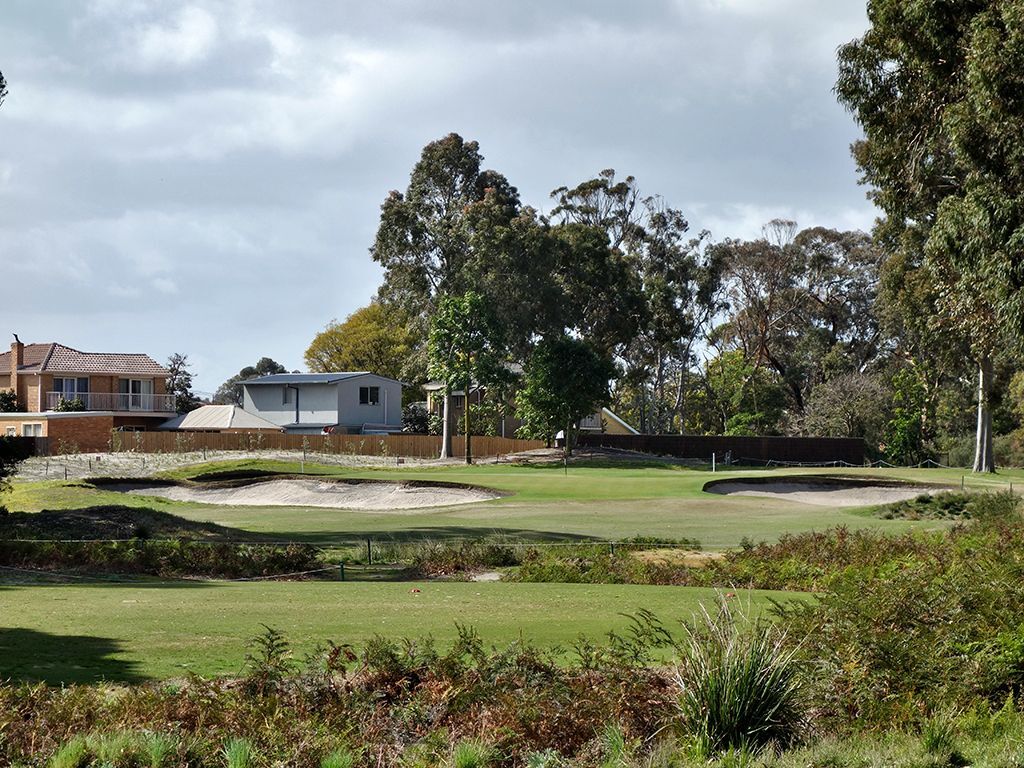 Source: pinterest.com
The SouthWood Golf Club, which is located on Grove Park Drive, is home to one of Florida's top golf courses. Gene Bates and the Feed Couples planned the course, which was built by St. Joe Company. SouthWood is a public golf course located in pastureland with undulating hills and Spanish moss-covered oak trees. Teatime reservations for groups and public reservations are accepted at the Golf Club. They host a variety of private functions, including company meetings, Christmas banquets, and other private functions.
The SouthWood Room, which can be rented for smaller events, is also available. In the oaks and trees, you'll also find the 1865 SouthWood House, which has just been renovated. If you enjoy golf, make time to participate in this enjoyable sport during your stay in Tallahassee.
Address: 3750 Grove Park Drive, Tallahassee, FL 32311, United States
Phone: +1 850-942-4653
Knott House Museum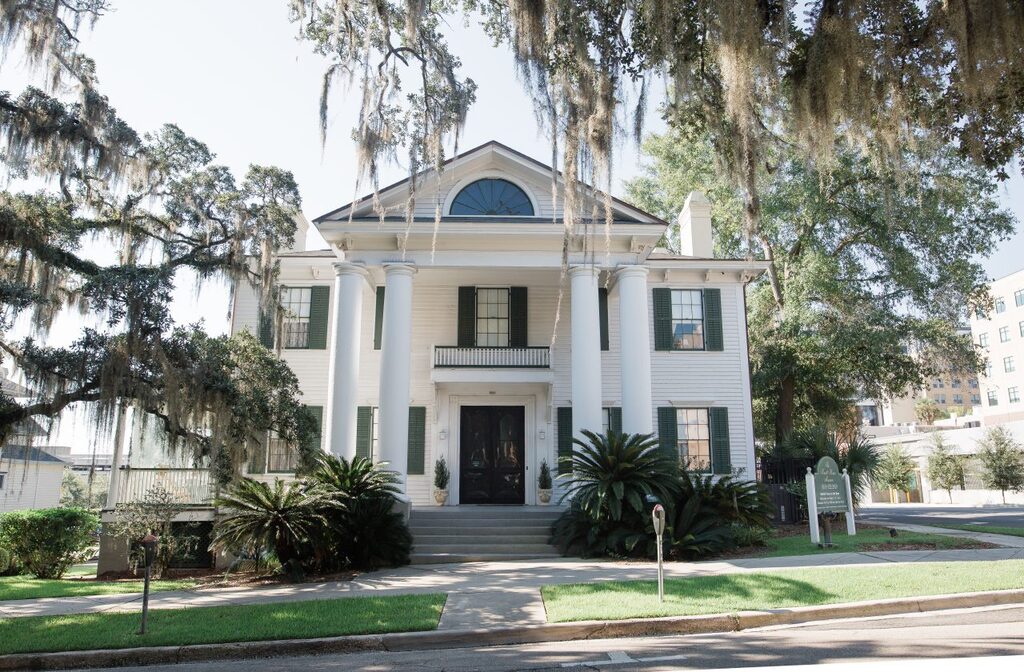 Source: meuseumoffloridahistory.com
Source: knottmeuseum.com
George Proctor built the Knott House Museum on East Park Avenue in 1834. It was the Union headquarters in 1865, and a visit here is a must-do for history buffs in Tallahassee. The Knott House is prized because Abraham Lincoln read the famous Emancipation Proclamation from its front steps. This historic house has been home to many families, including William Knott and his wife Luella, before being donated to the Historic Tallahassee Presentation Board.
The museum first opened its doors in 1992, and its interior is furnished in the style of 1928. Make a point of visiting this museum on your Tallahassee to-do list. From Wednesday to Saturday, they provide guided tours.
Address: 301 E Park Ave, Tallahassee, FL 32301, United States
Phone: +1 850-922-2459
Cocktails and Live Music are on the Menu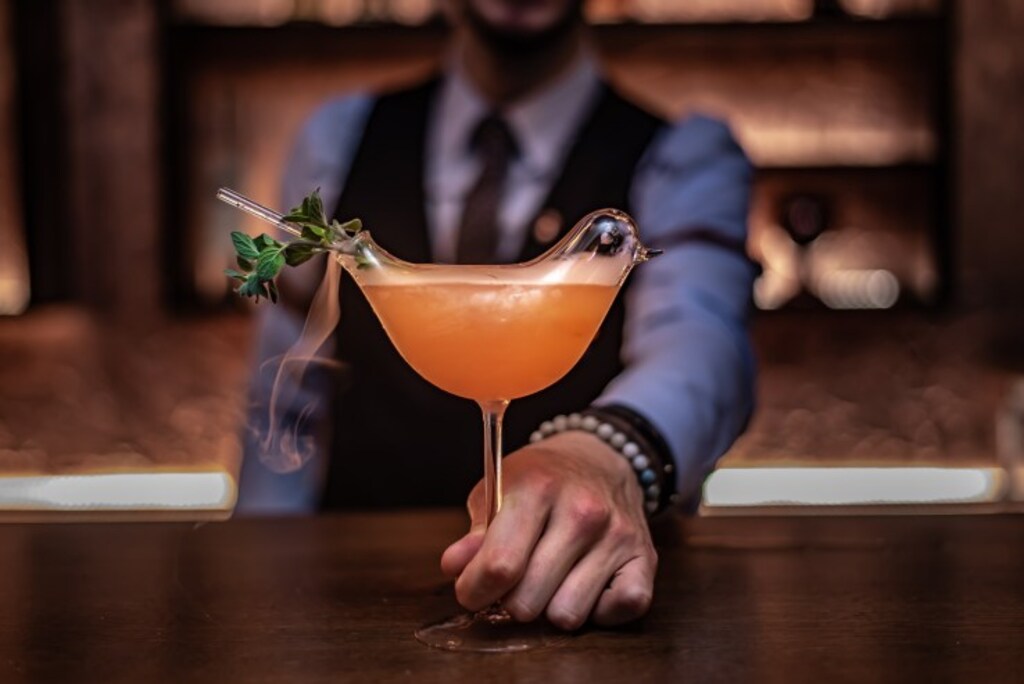 Source: pinterest.com
Source: happytime.com
Great beverages and music are one of the best things to do in Tallahassee, FL! This is located in the downtown area, which offers a plethora of fantastic bars and restaurants. You can easily get around this neighborhood on foot, stopping at some of the city's biggest attractions.
The Bradfordville Blues Club, Fifth and Thomas, and The Fox & Stag are some of our favorite hangouts.
Also Read : A Complete Guide For The Best Places To Visit In Florida
Club Downunder
Source: pixabay.com
The Oglesby Union Complex is located in the heart of Florida State University. What began as a snack bar with a jukebox and dance floor has evolved into a complex featuring lounges, offices, meeting spaces, and, most notably, Club Downunder. FSU's on-campus venue, Club Downunder, hosts touring musicians, comedians, and special events. Union Productions, which is run entirely by undergraduate students, coordinates every event!
Union Productions and Club Downunder have both presented well-known musicians. Montreal, OK Go, The Mountain Goats, Aly & AJ, Lucero, Mae, and Matt, and Kim have all performed as headliners in the past. Check out the polaroid wall for images of previous shows, some of which are even signed by the artists!
You don't have to be a student to enjoy these performances! Union Productions also arranges events throughout the city if you don't feel like attending a performance on a college campus. The Wilbury offers smoky BBQ and cold beverages. The Moon, a nightclub with bars and lounges, attracts bigger celebrities.
Address: Reubin O'D. Askew Student Life Center, Interim office location, 942 Learning Way, Tallahassee, FL 32304, United States
Phone: +1 850-644-6673
Trousdell Aquatics Center
Source: Trousdellaquaticscenter.com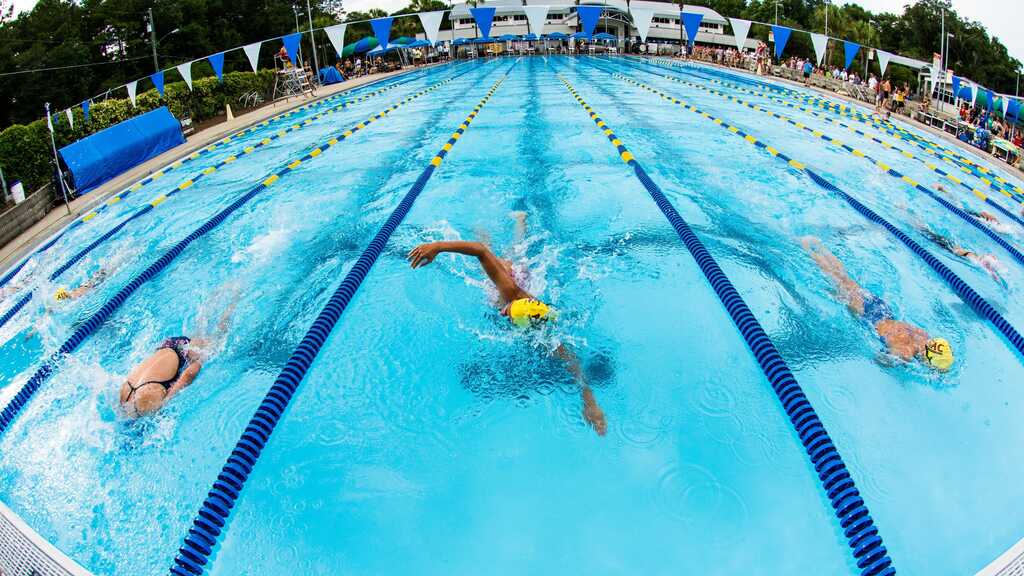 Source: bigwaterpools.com
The Trousdell Aquatics Centre is located in Tallahassee's northwestern outskirts. An activity pool is open all weekend. There's also a huge lap pool that's available seven days a week. Adults and children both pay $4 to enter. A pass is more advantageous if you plan on visiting frequently – 15 trips for $39.25 and 30 visits for $78.50. An adult annual pass costs $407.75. Swimming classes are available at the pool for children aged 6 months and above, with children aged 6 months to 3 years requiring the presence of a parent in the pool. The cost of the lessons ranges from $25 to $50, depending on the number of lessons taken.
Address: 298 John Knox Rd, Tallahassee, FL 32303, United States
Phone: +1 850-891-4901
Key Takeaways
Tallahassee is home to fantastic weather, stunning landscape, interesting landmarks, lots of shopping, serious entertainment both outside and indoors, and several schools and universities, including Florida State University, making it one of America's most popular tourist destinations. When traveling with family or friends, Tallahassee is a terrific spot to visit regardless of your budget. This year, we've compiled a list of things to do in Tallahassee. Because fun is subjective, we've compiled a list of the best things to see in Tallahassee, Florida, for just about everybody. Check it out!
For more updates on the tourism industry, visit Travelila.