Places in Vancouver To Access By Boating
The charismatic beauty of an obscured, tranquil island with sand-laden pristine beaches is every nature lovers' paradise. Want to enjoy such untouched natural beauties in and around Vancouver?
You've just landed at the correct place. Vancouver is bestowed with a remarkable array of waterways. In this article, we've curated spectacular beaches, islands and coves that are accessible only by boating.
Wondering how to get your watercraft? Charter a yacht Vancouver from online rental venues.
Get ready with your notepad. We're about to reveal the bucket-list-worthy boat-only travel destinations.
Online rental venues for boat and canoe rental Vancouver hosts an extensive listing of watercraft. Choose a water ride that fits within your budget.
Before we reveal the travel destinations, let us briefly describe how an online boat rental venue works.
Booking Your Ride Through Online Rental Venues
Login or Signup on the online venue for fishing boats, canoe, or

jetski rental Vancouver

.

Browse through the extensive listing of the watercraft.

Choose a watercraft that suits your budget and post an inquiry.

The owner can either accept, decline, or modify your request.

Upon discussion and deal finalization with the owner using the build-in messenger app, you can confirm the booking the securely paying online.

And that's it. With just a few clicks, your perfect ride is ready for the ultimate water experience.
Here are the top places in and around Vancouver Island that you can access only by boat.
Places in Vancouver To Access By Boating
Snake Island
Source: wikimedia.org
Book a kayak from online venues for kayak and canoe rental Vancouver and head out to the snake islands.
An excellent kayaking and canoeing destination, Snake Island, is located about 6 km from Nanaimo's Departure Bay.
Snake Island boasts a large population of harbour seals, a little lighthouse, and beautiful sandstone overhangs. You can go for fantastic diving experiences or birdwatching excursions.
Clayoquot Wilderness Resort
Source: vanityfair.com
Want to experience the luxurious hospitality of the 5-star hotels in the lap of nature?
Consider spending a night or two on land at the seasonally-operated Clayoquot Wilderness Resort.
An all-inclusive eco-safari resort can be accessed by boat within from Tofino.
What to expect in this magnificent wilderness retreat?
A lavish stay at grand white canvas prospector-style residences, exquisitely arranged along the edge of the pristine water and on the tranquil hillside overlooking the estuary.
You can opt for ensuite tents, deluxe tents or deluxe family tents. You'll surely get smitten by the mesmerizing views, coastal gourmet cuisine, a spa and more.
Sandy Island
Swimming and sunbathing are the best summer relaxation escape from the daily hectic work schedule. Want to spend a relaxing summer lying on a pristine, tranquil beach?
Select a fishing charter Vancouver or canoe and head out to the Sandy Island Marine Park. Locally known as Tree Island, this island offers fantastic birdwatching opportunities as well. Located on Denman Island's northern point, you can access this natural beauty either by boat or foot during a low tide. Why waste the opportunity to ride your way to the island?
Ahousaht
Serene waters are the best for enjoying a traditional boat ride. Ahousaht, a part of the small ay located on the east side of Flores Island in Clayoquot Sound.
You can enjoy a tranquil ride, resplendent with the beauties of nature, enriching ecosystem and a rare ancient temperate rain forest.
Ditch the life at sea and enjoy the enticing wonders of the tranquil waters. Book your ride through online venues for canoe and jetski rental Vancouver.
For a budget-friendly trip, book your stay at the Lone Cone Hostel and Campground or Aauuknuk Lodge on Meares Island.
Broken Island Group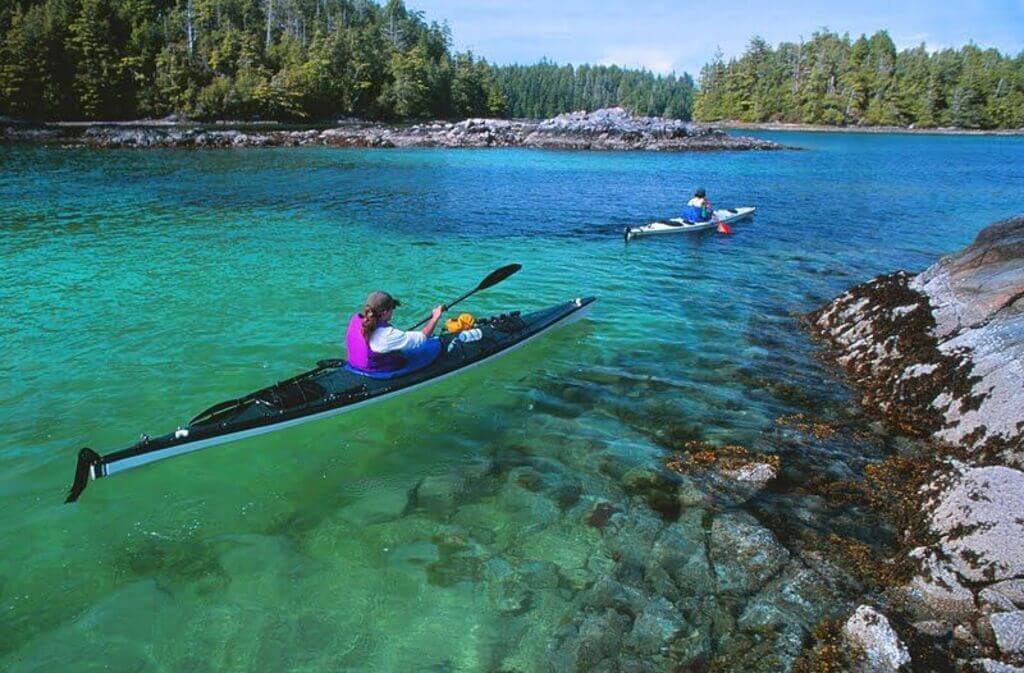 Source: pinimg.com
Want to enjoy an authentic water experience with your family or loved one? Broken Island Group is your perfect spot.
Situated nearby Pacific Rim National Park, the Broken Islands Group is ensconced in the Alberni Inlet. You can maneuver through the waters, explore the islands and enjoy several days of boating. The islands stretch around 50 km of fine-grained sand beaches.
Go for fishing charters Vancouver to indulge in fun activities like catching a salmon.
Rugged Point Marine Park
Source: blogspot.com
Do you love an adventure-packed holiday? Rugged Point Marine Park should top your bucket list.
Pick your ride through online venues for fishing charters and jetski rental Vancouver to visit Rugged Point, situated on the west coast of northern Vancouver Island. You can enjoy various activities, including hiking, windsurfing, hiking, camping and fishing.
You can anchor your boat at several secured locations at Rugged Point itself or in nearby Dixie Cove. The perfect getaway to a waterful day!
Vargas Island Provincial Park
Source: pinimg.com
Vargas Island Provincial Park, located in Clayoquot Sound, on the west coast of Vancouver Island, immediately northwest of Tofino and west of Meares Island.
This park is a perfect escape into the natural wonders of Vancouver. If you're lucky, you may encounter the magnificent Gray whales around Ahous Bay in the spring. You can enjoy camping, paddling, and wildlife viewing.
What else? This park will never fail to mesmerize you.
On the Vargas Island shorelines, you can view an exposed rocky coast, explore sheltered channels and bays, enjoy the sandy beaches, discover an intertidal lagoon and ancient sand berms (crescent-shaped sand mound rows reminiscent of historical sea levels).
Fascinating, isn't it? Grab your ride through online platforms for canoe rental Vancouver.
Hot Springs Cove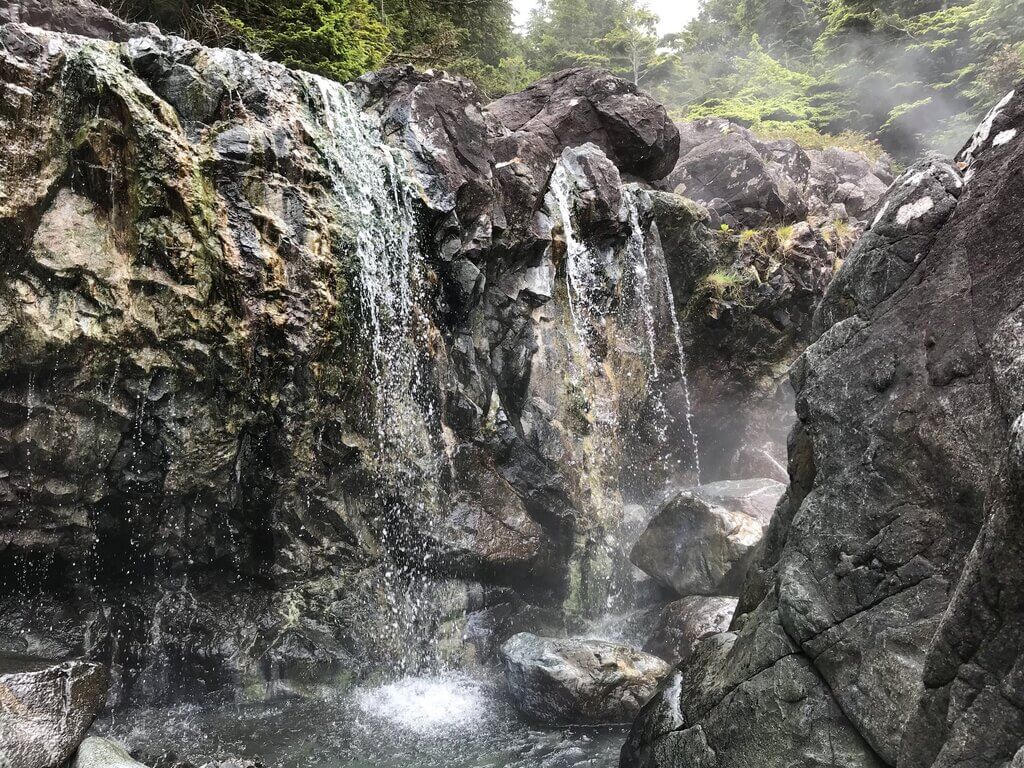 Source: squarespace-cdn.com
Entitled as a UNESCO Biosphere Reserve, Hot Springs Cove is situated in Maquinna Provincial Park, northwest of Tofino in Clayoquot Sound. The geothermal hot springs are blessed, enticing scenic wonders.
Anchor your boat, take a stroll through the verdant rainforest, wooden stairs and clean boardwalks to reach the hot springs. Enjoy a calming, revitalizing soak in the heavenly waters.
Also Read: Beautiful Places In The World 2021
Grant Bay
Source: tripadvisor.com
Situated near Poat Hardy on the northwest coast of Vancouver Island, Grant Bay is a natural, obscured white sand beach. You can reach this destination y driving or hiking. But a boat ride is resplendent with enchanting sceneries.
What else? The area is renowned for whales and sea otters. Book your ride through an online venue for fishing charter Vancouver and journey through exploring the natural route to the bay.
Protection Island
Want to enjoy a unique party experience? Grab your friends, charter a yacht Vancouver through an online rental venue and set out to Protection Island. A 20-minute journey from Nanaimo, the island boasts Canada's only floating pub- Dinghy Dock pub.
Golf carts are the primary mode of transit within the island. You can also voyage through the waters to explore the beaches and wildlife in the area.
Vancouver is sprinkled with pristine bays, natural coves, white sand beaches, enriching wildlife and magnificent islands. Quench your wanderlust thirst and start your water experience today.