Oklahoma City has the best mix of entertainment, food, nature, and history. It is one of the cities that one must visit in the USA. The welcoming locals of the city will never make you feel new to the town.
The place is only a few hours from Dallas, Tulsa, and Kansas City. You can quickly plan a day or weekend trip to the city. There are many amazing and interesting things to do Oklahoma City which can make your holiday memorable.
Families can visit theme parks; sports fan has the option to enjoy the live-action and sports-focused museums, while the foodies can explore the culinary landscape. Apart from this, people interested in history can see the museums and art galleries. Nature lovers can explore the parks and lakes in the city.
So, there are a lot of things to do in Oklahoma city for all people. So, one thing is for sure that you won't be bored when you visit this wonderful town.
20 Interesting Things to Do in Oklahoma City
1. Science Museum Oklahoma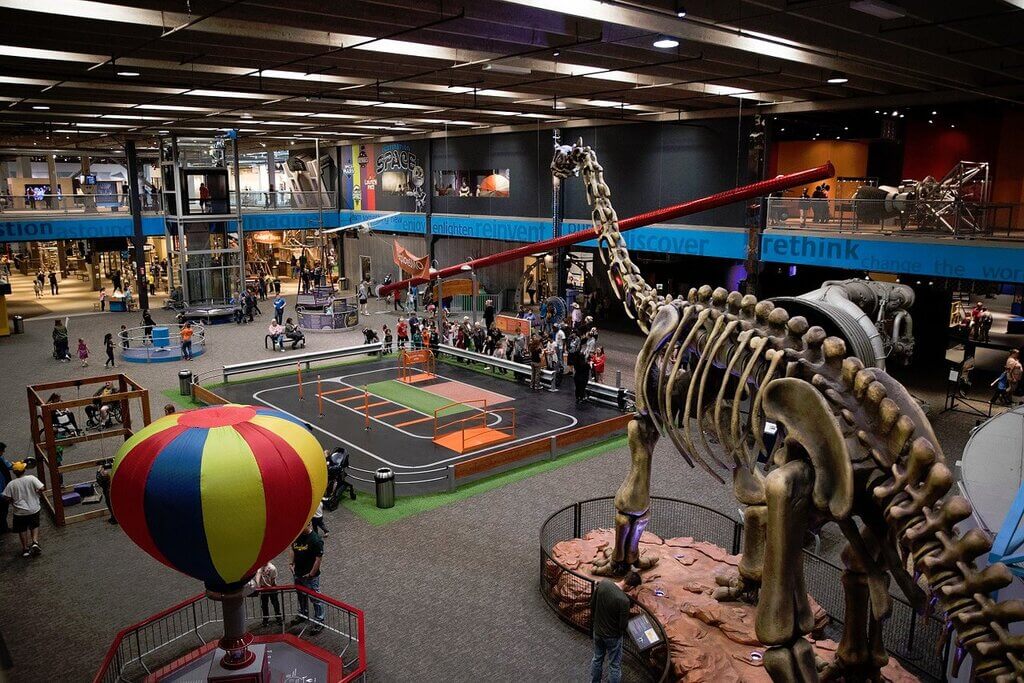 Source: tripadvisor.com
The place has unique & entertaining exhibits that can help you to use your time wisely.
Reasons to Visit This Place
The museum is popular and one of the best places in the world for enjoyment with family. Over 8 acres of interactive science exhibits are housed there, along with thousands of objects from space, aviation, and various cultures displayed in multiple models.
Things to Enjoy
This museum is perfect for a family outing. You can enjoy many scientifical exposures over here.
View this post on Instagram
2. Bricktown Entertainment District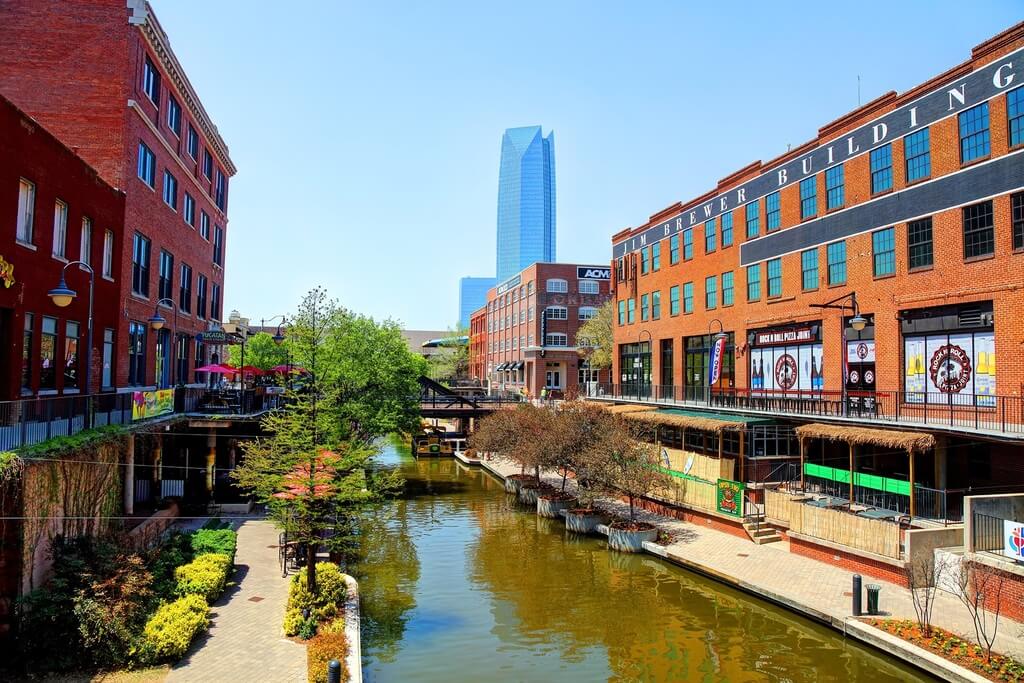 Source: brightspotcdn.com
It is one of the finest places to visit as it has some of the best things to do. The place ensures that you do not get bored. You must visit this place if you want some interesting things to do in OKC.
Reasons to Visit This Place
You can enjoy the amazing cruise along the canal or have a meal at some of the finest restaurants in the city. It is popular amongst the people who come to the city for a holiday. You will find things for entertainment in every corner of the town.
Things to Enjoy
Participate in an exciting tour of the Bricktown entertainment district's converted warehouses, which has an industrial-chic vibe. The place is home to the finest eateries, lounges, and bars. Apart from it, you can enjoy shopping at this place.
View this post on Instagram
3. Chickasaw Bricktown Ballpark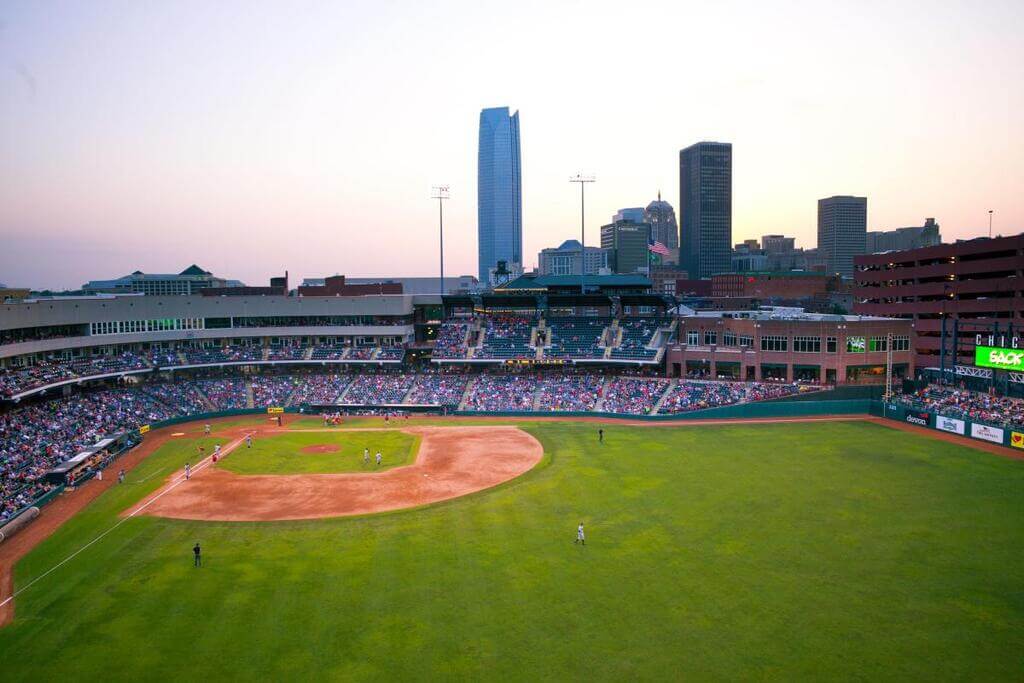 Source: simpleviewinc.com
It takes place as one of the most popular sports grounds that was opened in 1988 and is located in the city's downtown. So, if you are interested in sports and know more about things related to sports, then it is the ideal place to explore for you.
Reasons to Visit This Place
It has the city dodgers, the triple-A affiliate of the LA Dodgers major league baseball team. You are prepared for an exciting experience with the city's sports scene by the beautiful stadium.
Things to Enjoy at This Place
Book a ticket and enjoy an amazing time at the stadium as you cheer and motivate your team. The stadium is close to the city's finest restaurants so you can have some good delicious food at these restaurants.
View this post on Instagram
4. Bricktown Brewery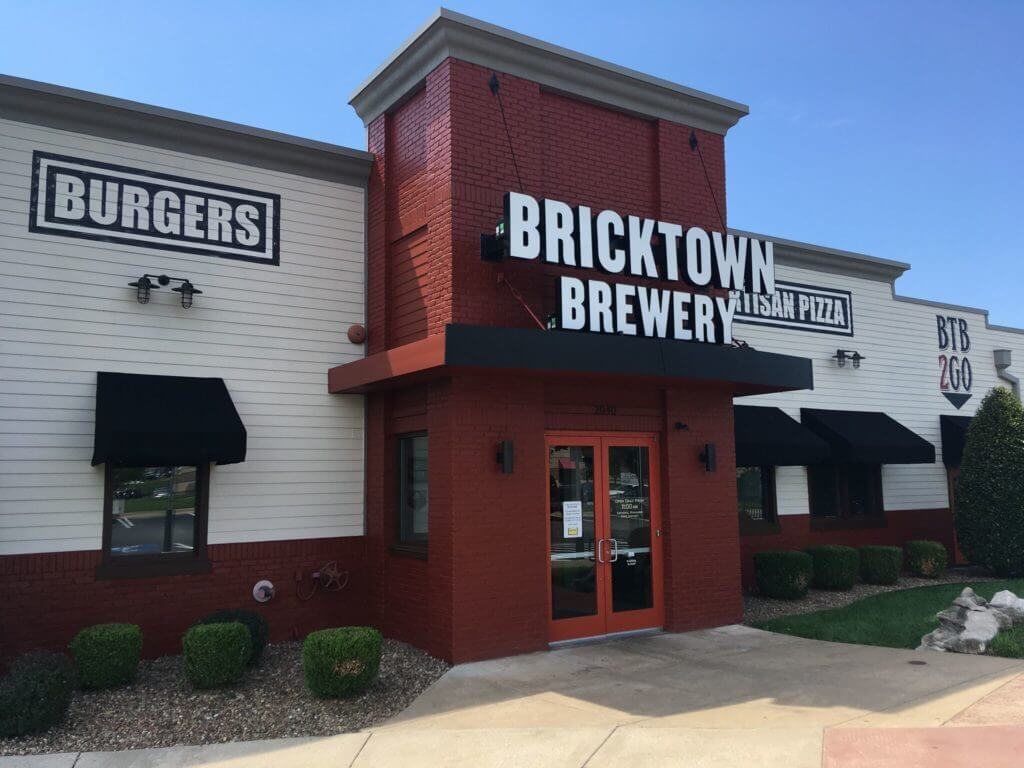 Source: bricktownbrewery.com
Bricktown Brewery is a well-known place in the city, founded in 1992. You can have burgers, pizzas, and beer in this brick-walled space.
Reasons to Visit This Place
From its food to its ambiance, the place is quite popular now in the city. Every year a lot of people visit this place in the city.
Things to Enjoy
If you are traveling to Oklahoma City as a couple, you can enjoy a romantic dinner there.
View this post on Instagram
Hashtags: #bricktownbrewery #brewery #beers #foodies #pizza #burgers #lawtonfoodies #lawton #wichitaks #burger #visitwichita #fanfriday #travelok #edmondok #brews #mothersday #wichitafoodies #myadventureroad #shawnee #edmond #visitedmond #visitshawnee #visittulsa #tulsaok #wichitakansas #tulsafoodies #wichita #wichitafalls #remingtonpark #tulsa
5. Hefner Lake and Park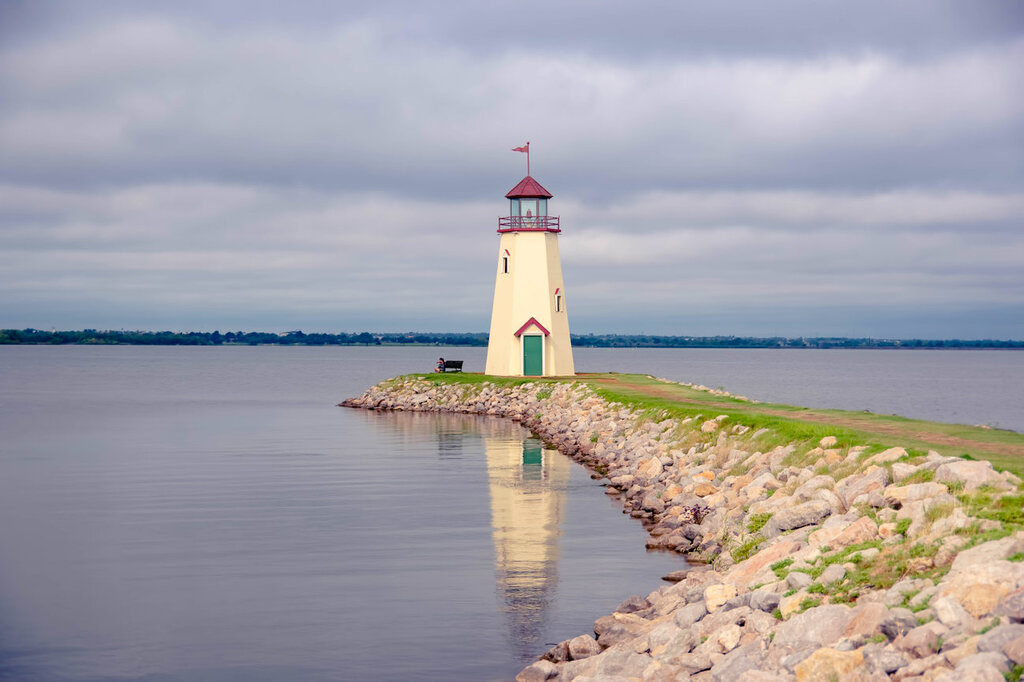 Source: photobiz.com
It is a waterfront park having a baseball field, tennis court, playgrounds, and a golf course. If you are exploring fun things to do in Oklahoma City, it is a must-visit place for you.
Reasons to Visit This Place
The place offers fantastic bird-watching sights. Bird lovers around the world consider this place one of the best in central Oklahoma. It is also amongst the varied open places, offering many chances for leisurely pursuits.
Things to Enjoy
Here, you can see many different types of waterbirds, which during their yearly travels via America's primary flyway, halt at the 17-mile seashore.
View this post on Instagram
6. Scissortail Park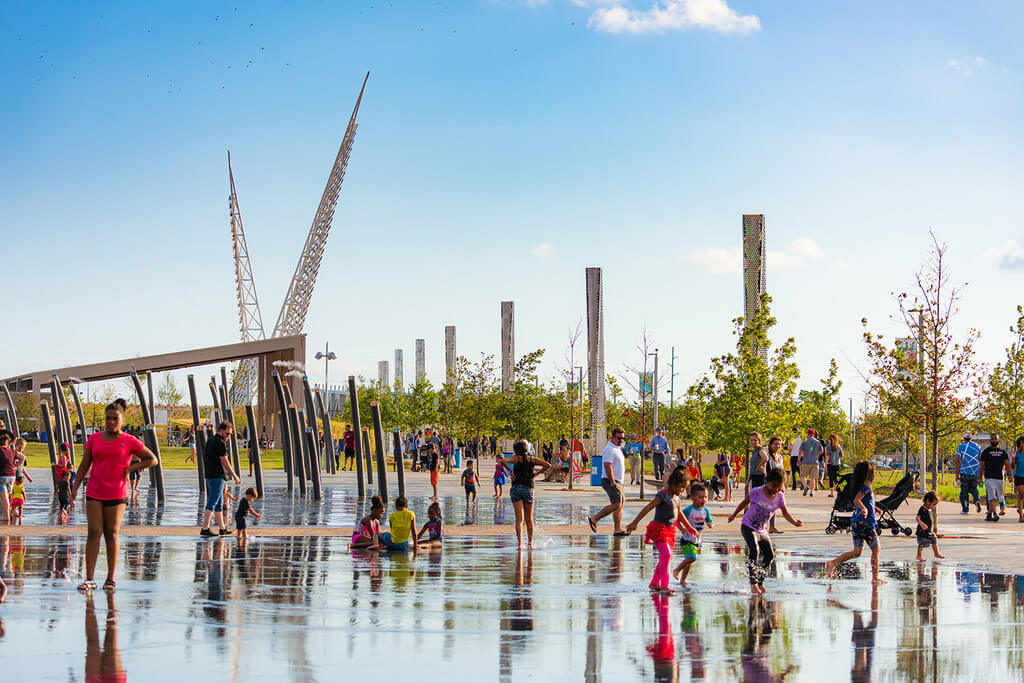 Source: greateroklahomacity.com
The park is a large, open 70-acre area with spacious sections that are ideal for various leisure pursuits.
Reasons to Visit This Place
Scissortail Park is a very attractive place. To date, renovations keep happening at the park for its improvement. It has scenic scenery, public art displays, and many other fantastic kinds of stuff.
Things to Enjoy
You can enjoy a lot of fun activities at this park. It offers a lot of engaging experiences for people. In addition to a lovely garden, the park also has a 3.7-acre lake, a playground, a temporary skating rink, dog parks, and much more.
View this post on Instagram
Hashtags: #scissortailpark #okc #downtownokc #oklahomacity #oklahoma #raw #urbanparks #seeokc #iii #rollerskating #skyrink #visitokc #downtown #nightmarket #travelphotography #art #bbq #sonya #okcthunder #okcblogger #travel #christmas #foodtruck #oklahomabbq #okcfoodtrucks #traeger #chocolatecrunchpudding #bananawaferpudding #smokedchocolatechipcookies #smokedbologna
7. State Fair Park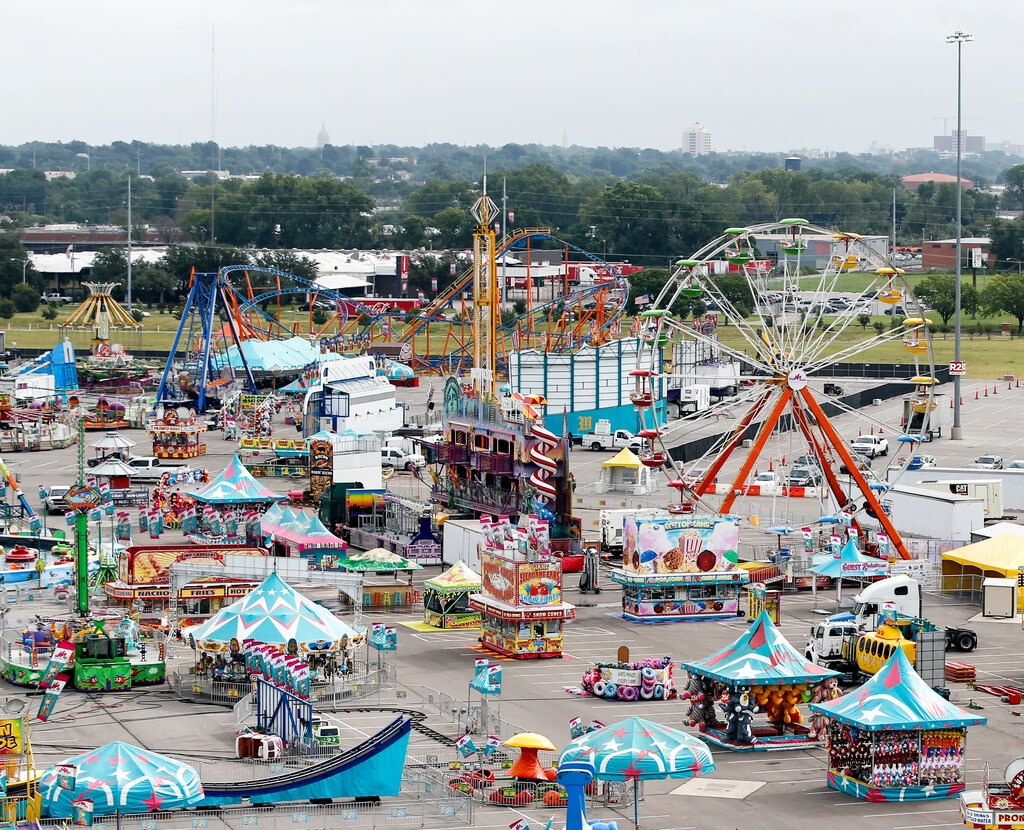 Source: gannett-cdn.com
The city has many sightseeing options, including the Oklahoma state fair. Every year, the fair occurs in the middle of September.
Reasons to Visit This Place
Visiting this place is a golden opportunity for many people. Millions of people visit the state fair park every year.
Things to Enjoy
Here you can enjoy equestrian events and education exhibitions. If you are a food lover, you can also have some fried treats. It is among the finest occasions that display and boast the entire state of Oklahoma's farming, manufacturing, and business in the city.
View this post on Instagram
8. Hurricane Harbor Oklahoma City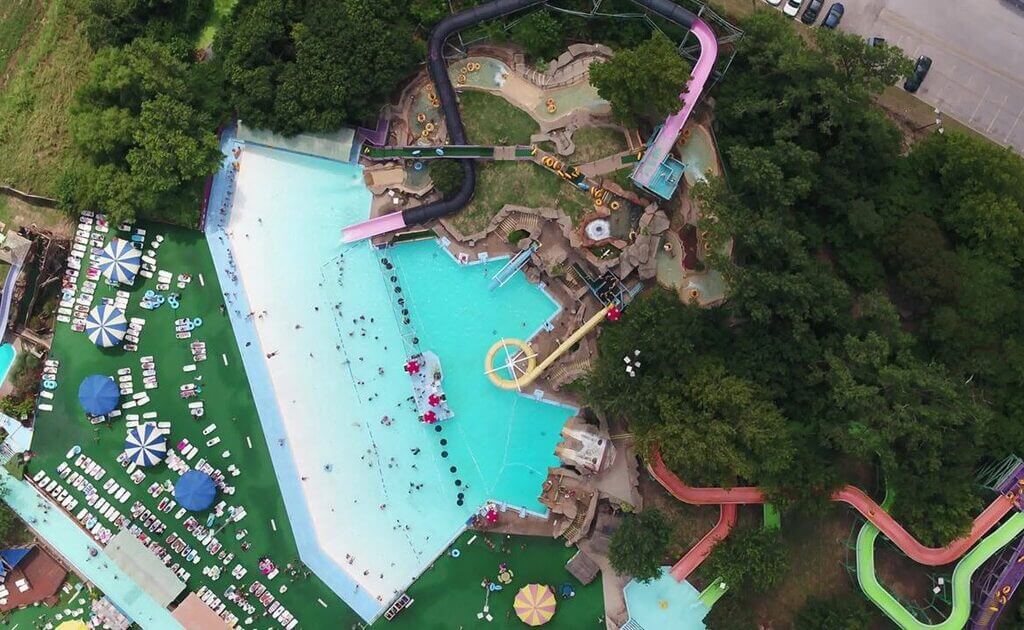 Source: goodsam.com
A well-known water theme park in the city is called Hurricane Harbor Oklahoma City. The Herschend family entertainment company constructed it in 1981.
Reasons to Visit This Place
The place is perfect for solo visitors, friends, and even families looking for the right gateway in Oklahoma City.
Things to Enjoy
Dive into the water park; it has twenty-five acres of swimming pools and some amazing slides. Just jump into this to have never forgetting experience.
View this post on Instagram
Hashtags: #hurricaneharbor #sixflags #hurricaneirma #rollercoaster #sixflagsgreatamerica #sfgam #hurricaneseason #illinois #gurnee #hurricane #hurricanemaria #hurricaneharvey #hurricanesandy #waterpark #hurricanes #hurricanerelief #hurricaneprep #hurricaneridge #sfga #amusementpark #themepark #chicago #sixflagshurricaneharbor #gurneeil #ride #hurricanedorian #hurricanelaura #hurricaneflorence #hurricanelane #sterlingva
9. Ludivine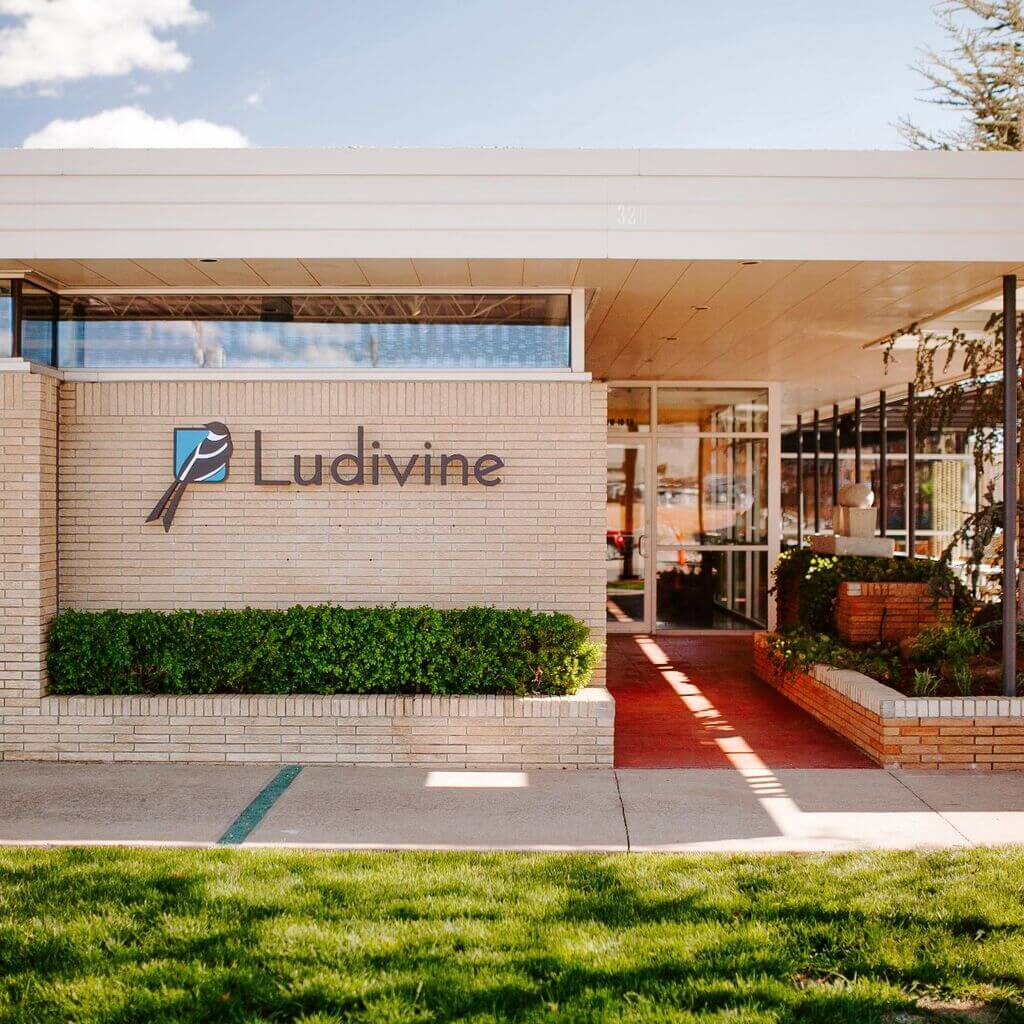 Source: otstatic.com
Ludivine is a restaurant you can visit here at the time of your visit to Oklahoma. It is a popular restaurant presenting American cuisine and handmade cocktails with contemporary décor.
Reasons to Visit This Place
The restaurant offers a seasonal culinary experience by preparing dishes from scratch using common materials.
Things to Enjoy
If you want to enjoy some interesting Oklahoma City things to do and also want to have some good food, then this place is right for you. You can enjoy their dishes made with natural ingredients and even try their beverages.
View this post on Instagram
10. Frontier City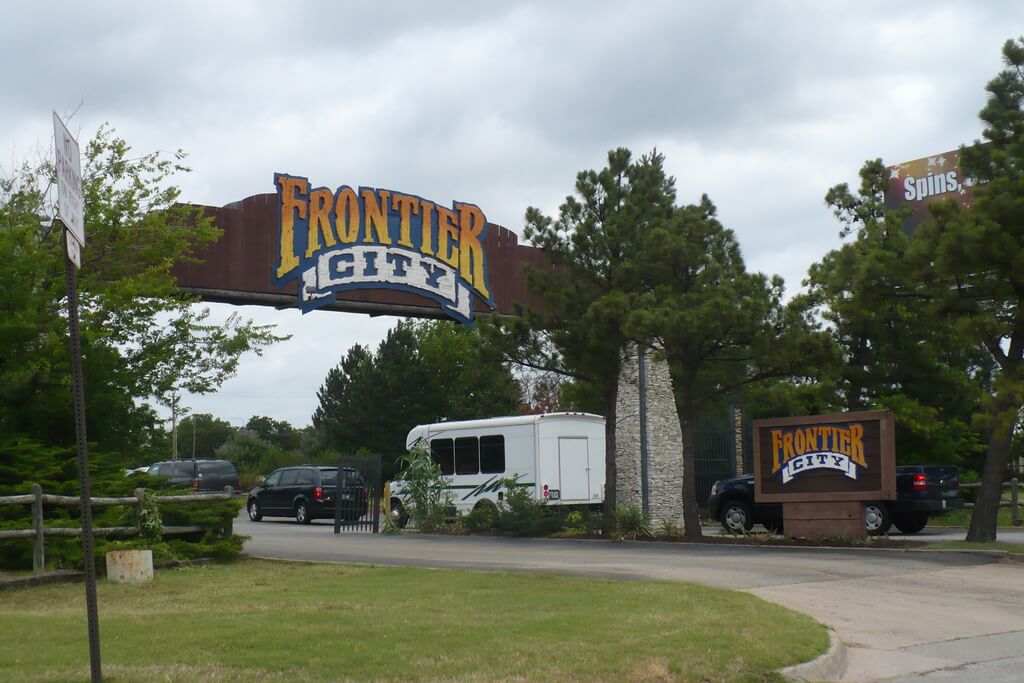 Source: rcdb.com
The place is a theme park in Oklahoma City with a western theme that is owned by EPR and run by the six flags entertainment organization.
Reasons to Visit This Place
Opened in 1958, it has some amazing things to do in Oklahoma City. It has many interesting things to do. The rides here are spread over 40 acres and include roller coasters, family rides, and some adventurous activities for all people.
Things to Enjoy
Enjoy the rides here and have an exhilarating moment. One thing is guaranteed; here, you can have a breathtaking experience.
Hashtags: #frontiercity #sixflags #sixflagsgreatadventure #sixflagsovertexas #sixflagsfiestatexas #sixflagsovergeorgia #sixflagsstlouis #sixflagsamerica #sixflagsdiscoverykingdom #themeparklife #sixflagsnewengland #themeparks #rollercoasters #sixflagsgreatamerica #laronde #sixflagsmagicmountain #sixflagsmexico #instaacn #greatescape #instatpr #amusementparks #coastercuzzies #podcast #darienlake #x #tapachula #chiapas #like #amusementpark #nissanfrontier
View this post on Instagram
11. Oklahoma City Zoo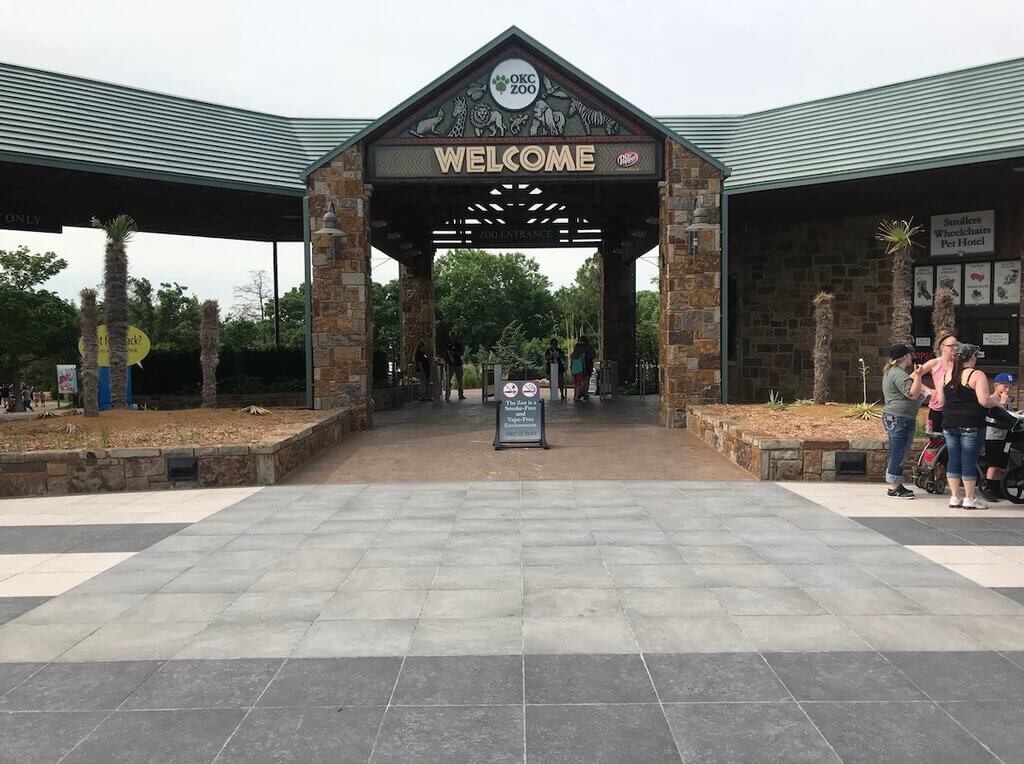 Source:twimg.com
It is a zoo & botanical garden in the adventure district located in the northeastern part of the city.
Reasons to Visit This Place
It is spread over 119 acres; the place has a unique and thrilling experience at this place. There are close to around 2000 animals. If you are going with the family, the area becomes more interesting as kids would enjoy seeing these animals a lot.
Things to Enjoy
Here, you can encounter a unique experience with some of the fascinating animals.
View this post on Instagram
Hashtags: #oklahomacityzoo #okcphotography #oklahomacityrealestate #oklahomafitness #oklahomastate #oklahomahunting #oklahomafootball #oklahomalife #oklahomagirl #oklahomaboutique #oklahomaskies #oklahomaweather #oklahomasooners #oklahomacityhair #okcthunder #okcblogger #oklahomacitymarathon #oklahomacitythunder #okcat #okcballet #okchomes #okcwedding #okcmetro #okcstylist #okccomputer #okcrealestate #okcfoodie #oklahomafamily #okczoo #oklahomamodels
12. Civic Center Music Hall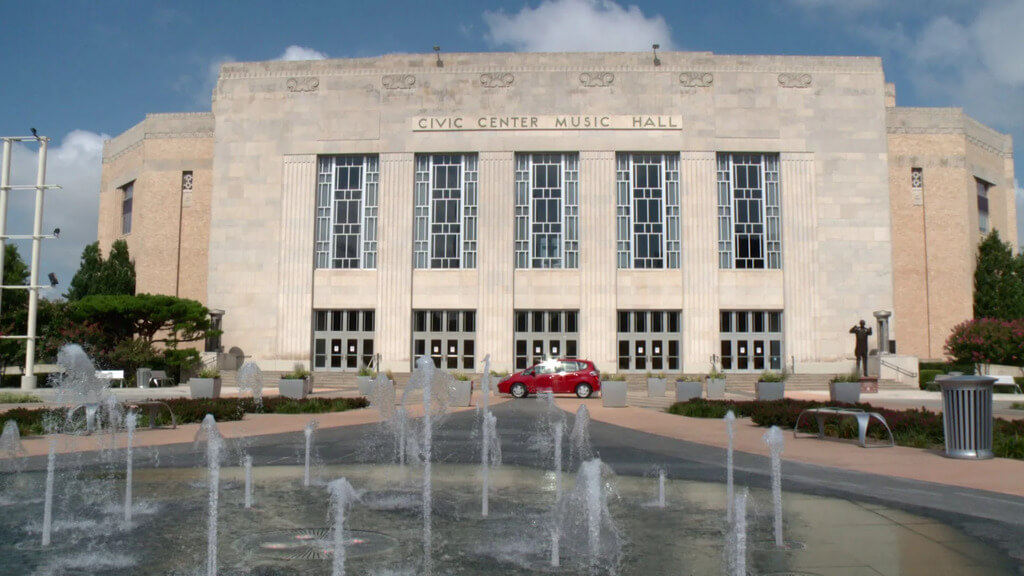 Source: kfor.com
The civic center music hall is a performing art situated in Oklahoma City. It was made in 1the year 1937 as a municipal auditorium.
Reasons to Visit This Place
The place is best for entertainment purposes. Here, the entertainment stuff keeps happening all around the year. The place has the best theatres, ballets, orchestras, and more. Thus, it is a sure-shot place for all your entertainment needs.
Things to Enjoy
Get a ticket for yourself and the people along with you. You can enjoy the best performances of some of the best artists.
View this post on Instagram
13. Oklahoma City National Memorial and Museum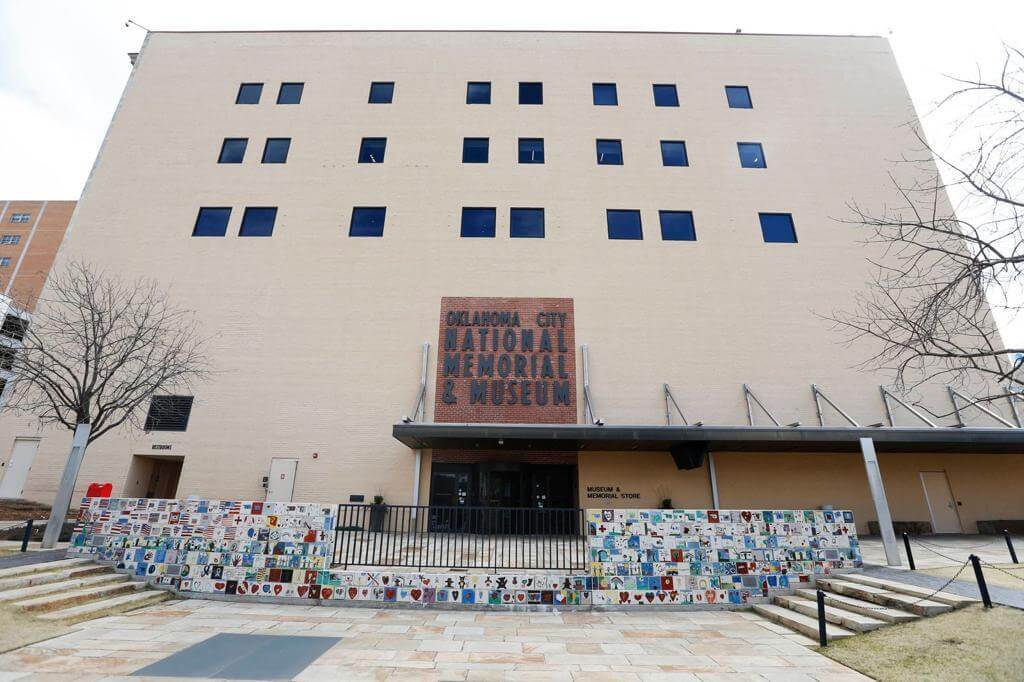 Source: townnews.com
It is a peaceful place in the city. The memorial honors victims and survivors that were involved in the Oklahoma bombing of 1995.
Reasons to Visit This Place
Modern exhibits and interactive displays at the Oklahoma City National Memorial Museum immerse you in the terrible and devastating moments in history when a routine day turned into an unanticipated calamity.
Things to Do
Explore those unsettling moments when a day that first seems typical ends up being filled with turmoil and confusion.
View this post on Instagram
Hashtags: #oklahomacitynationalmemorialandmuseum #oklahoma #oklahomacity #okc #weremember #oklahomacitybombing #oklahomastandard #okcbombing #april #terrynichols #bricktown #diamondd #rvlife #boondocking #murrahbombing #murrahmemorial #okcmemorial #visitoklahoma #thesoonerstate #bricktowncanal #timothymcveigh #warrenspahn #johnnybench #mickeymantle #neverforget #okcdodgers #vivalosdoyers #alfredpmurrahfederalbuilding #oklahomawaterresourcesboard #chickasawbricktownstadium
14. Oklahoma State Capital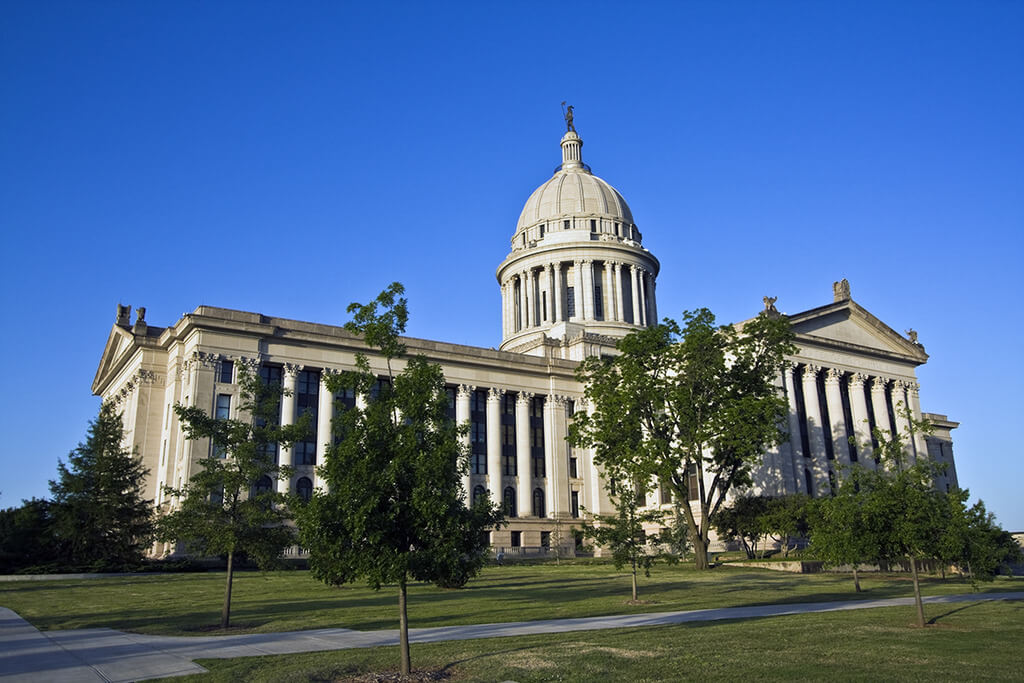 Source: wp.com
The place is a house of government officers and a segment of Oklahoma as a whole.
Reasons to Visit This Place
If you are an admirer of history or an art lover, this place is a must-visit. It is one of the most cost-effective and interesting places to visit in Oklahoma.
Things to Do
Witness the historic adventure in this place which contains paintings of the city's history showing the scenes from the 1st world war, the 2nd world war, the Korea war, and the Vietnam war.
View this post on Instagram
Hashtags: #oklahomastate #oklahoma #osu #football #okstate #gopokes #collegefootball #big #stillwater #oklahomastateuniversity #ohiostate #georgia #iowastate #westvirginia #lu #baylor #kansasstate #ncstate #nfl #oklahomastatecowboys #michiganstate #sports #oklahomacity #oklahomastatefootball #louisianastate #alabamastate #tennesseestate #kentuckystate #indianastate #illinoisstate
15. Henry Overholser Mansion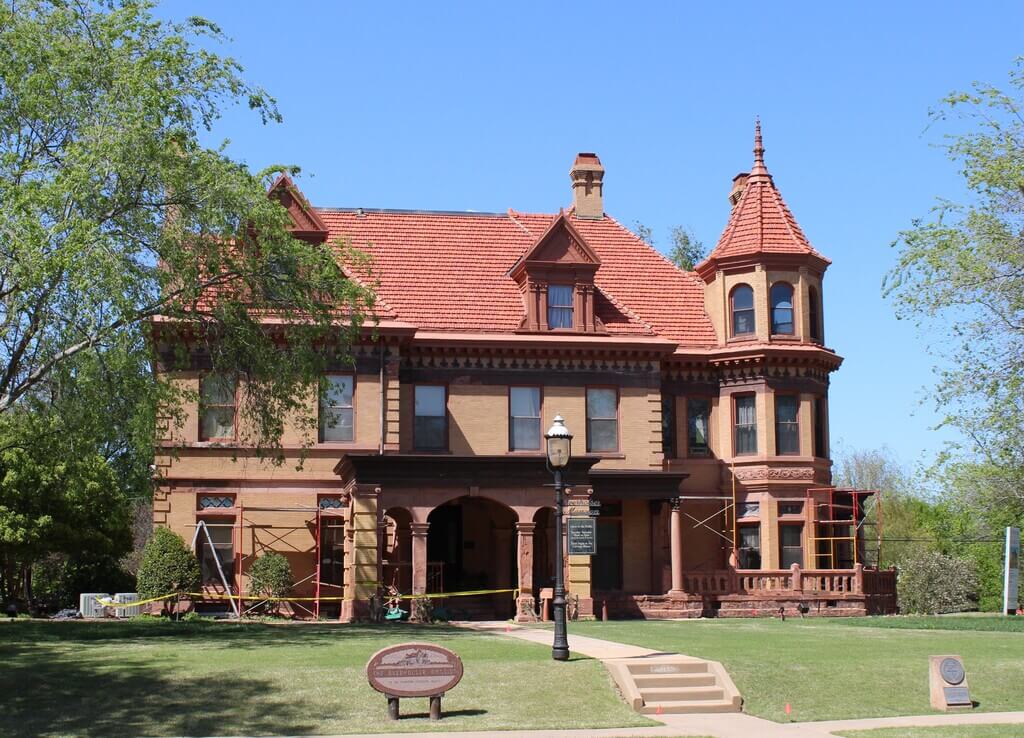 Source: wikimedia.org
The Overholser Mansion, a historic building in Oklahoma City's Heritage Hills area, was built far back in 1903.
Reasons to Visit This Place
The place was built by a reputed businessman Henry Overholser and is said to be the 1st mansion in the town. Thus, you must visit this place as it is remarkable and connects with the town's history.
Things to Do
Here, you can explore all the 3 storeys of the mansion; it still retains its original fixtures and furnishings. Go back in time to experience the Mansion through the eyes of the Overholser family.
View this post on Instagram
16. Oklahoma History Centre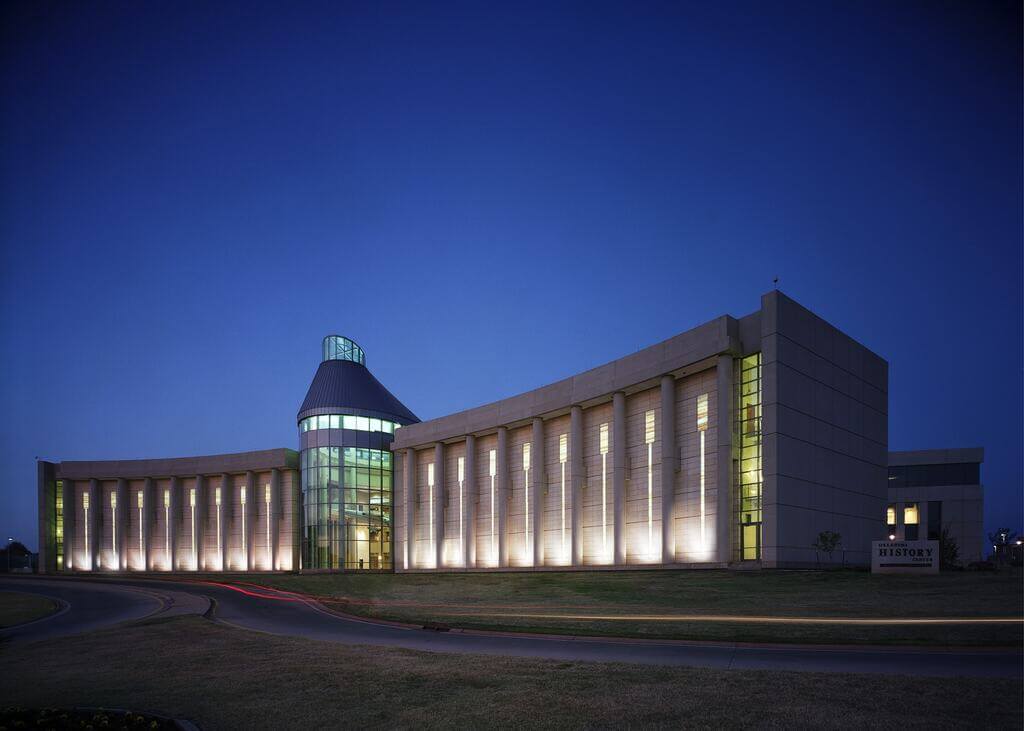 Source: wallace.design
On an 18-acre site just in front of the city's acting governor's residence, the Oklahoma History Center, the state's history museum, is situated.
Reasons to Visit This Place
The place is accredited by the American alliance of museums and is spread over 215,000 square foot learning center. You can learn about the history of geology, transportation, heritage, culture, etc.
Things to Do
It is a very rich place in terms of exploring history. You can learn many things about history. If you are someone who loves to explore such things, then this place is a must-visit for you.
View this post on Instagram
17. Riversport Adventures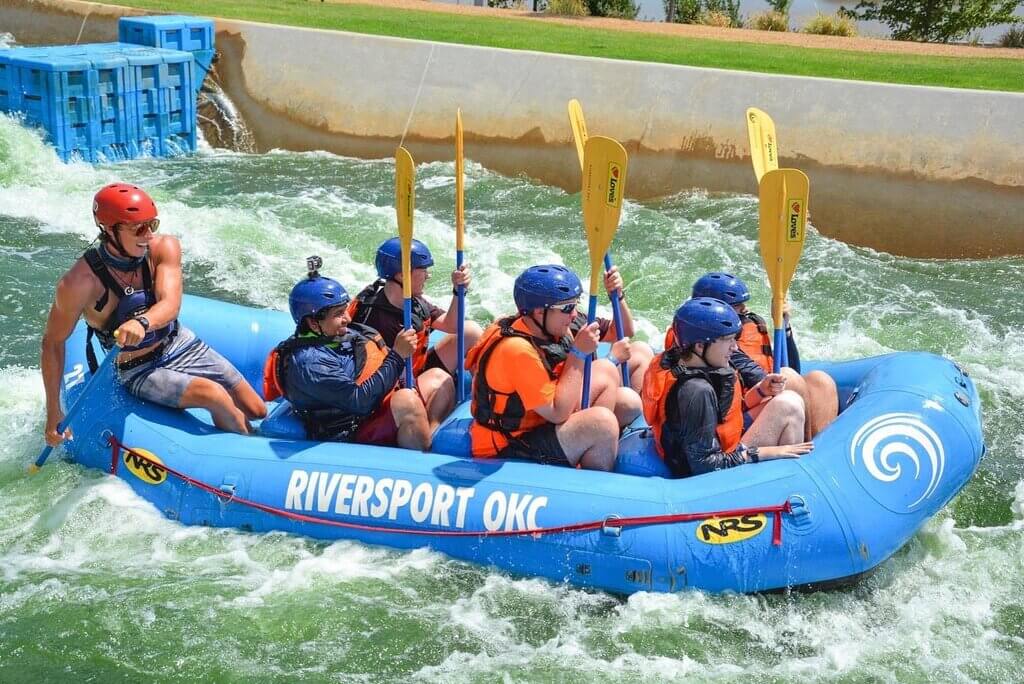 Source: twimg.com
This place is perfect for you if you are with your friends or family and want to do some fun activities. There are many fun and adventurous things to do over here.
Reasons to Visit This Place
The place is perfect for fun activities, and you will not get bored over here, irrespective of the time you spend there. Enjoy the ride through the waters for a thrilling experience.
Things to Do
Enjoy rafting & tubing, or maybe catch the wave with the Surf OKC surfing experience, or, if you're feeling very daring, soar 700 feet over Oklahoma River on the 80-foot SandRidge Sky Trail.
View this post on Instagram
18. Myriad Botanical Gardens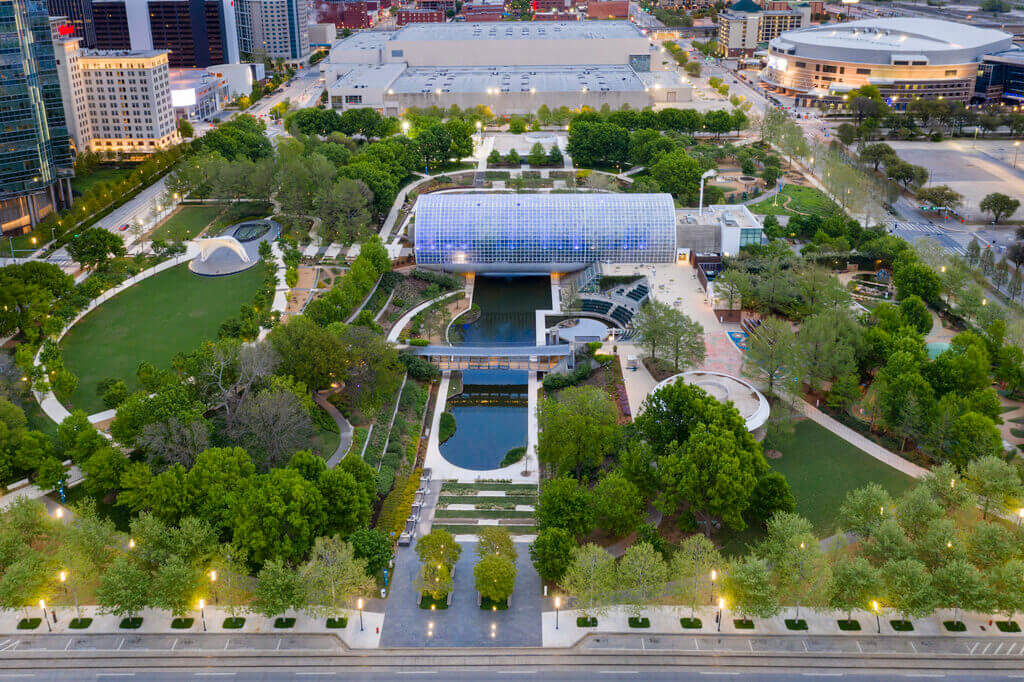 Source: ojb.com
Located in Oklahoma City, the 17-acre Myriad Botanical Gardens is a botanical garden and interactive urban park.
Reasons to Visit This Place
One of Oklahoma City's most adored public venues is, without a doubt, the Myriad Botanical Gardens, with its vibrant landscapes and alluring open spaces.
Things to Do
This park has many things, including a children's garden, an off-leash dog park, splash fountains, and several walks and walkways that are perfect for walking, strolling, jogging, or simply marveling at.
View this post on Instagram
Hashtags: #myriadbotanicalgardens #oklahoma #okc #oklahomacity #myriadgardens #oklahomaartist #perceptualart #perfectionism #differentangles #paulsvalley #botanicalgardens #thevault #artbyjasonwilson #acrylic #quiltpainting #acrylicpainting #convergence #moments #kids #portrait #quilt #quaintok #quaint #acrylicartist #downtownokc #nature #visitokc #okcphotographer #botanicalgarden #geesbendpainting
Also Read: Explore the Best Things to Do in Tulsa That You Must Visit
19. Centennial Land Run Movement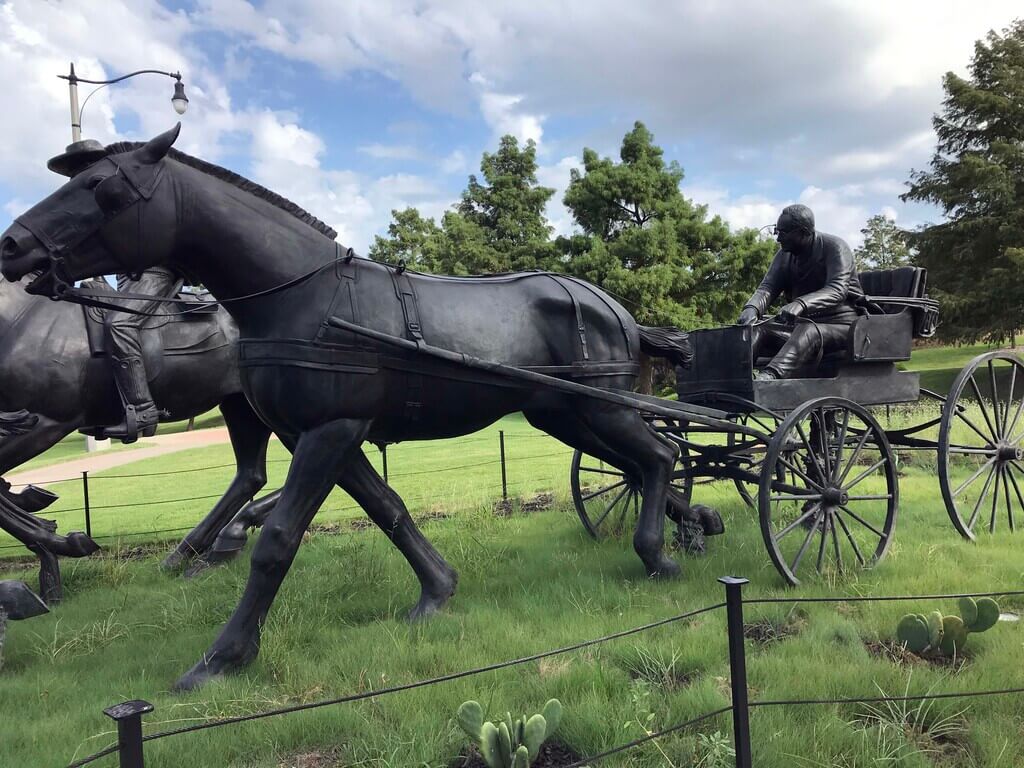 Source: wordpress.com
The Centennial Land Run Monument is a well-known art piece located in Oklahoma City that local artist Paul Moore expertly made.
Reasons to Visit the Place
One of the biggest bronze sculptures in the whole world, the Centennial Land Run Monument honors the Land Run of 1889, which marked the beginning of the Unassigned Land in Oklahoma Territory.
Things to Do
The place has 45 heroic figures of land-run participants. Visit this historical site to see how it depicts a crucial period in Oklahoma City's past.
View this post on Instagram
20. Orr Family Farm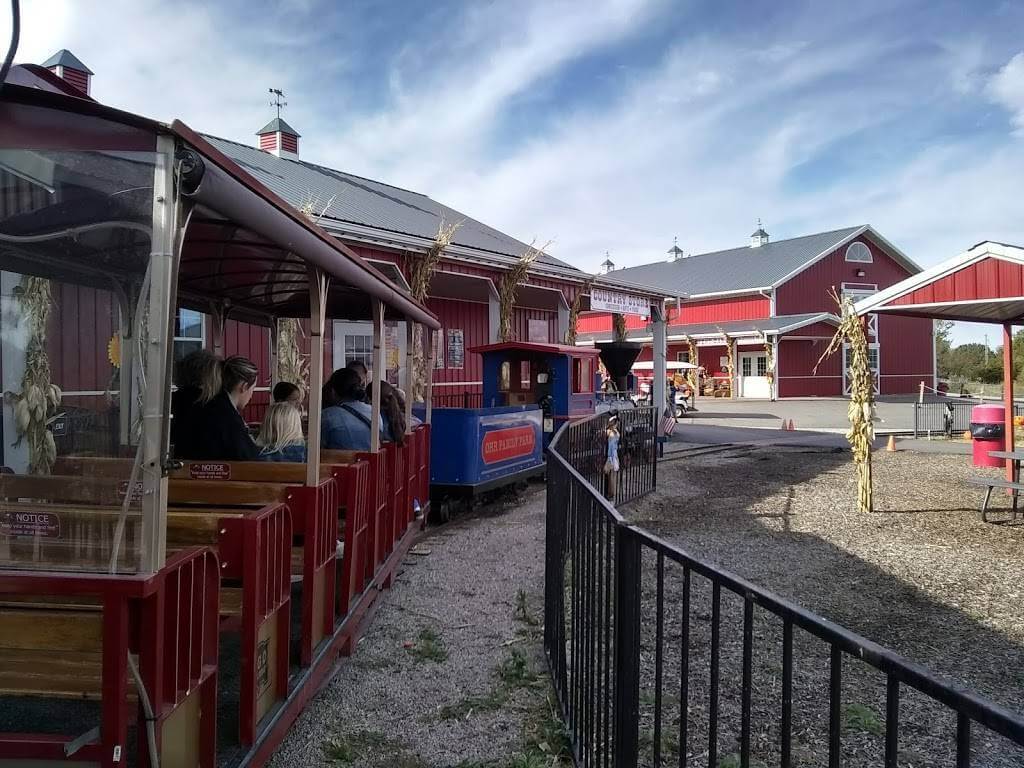 Source: businessyab.com
If you are in Oklahoma City with your kids, then we strongly suggest you visit this place.
It provides a friendly & educational atmosphere for children. Dr. Glenn and his family build this particular place.
Reasons to Visit the Place
The place is the best combination of entertainment & education. It included various rides, activities, and educational opportunities.
Things to Do
When you enter the Farm, you'll notice a fully restored and still-operating carousel from the year 1974. An attraction that is ideal for families taking children on vacation.
View this post on Instagram
Final Thoughts
At last, we would say that Oklahoma is one of the world's best cities. The city has something for everyone. Whether you are a nature lover, food lover, or like to explore historical places, you will find everything over here.
For more updates on the tourism industry, visit Travelila.