You've been to Paris, the Maldives, even Florida, and all other
romantic destinations around the world
; but have you ever been to Abu Dhabi?
While it may not be one of the most sought-after
destinations for couples
, the fact remains that the United Arab Emirates capital is a hidden utopia for romance. Here, you can enjoy activities that range from old-school dates-and-duets to more adventurous activities like race car driving.
Planning a romantic getaway with your beloved in the UAE? Here are the
seven most romantic activities you should try in Abu Dhabi
:
1. Sing a Duet in Stars 'N' Bars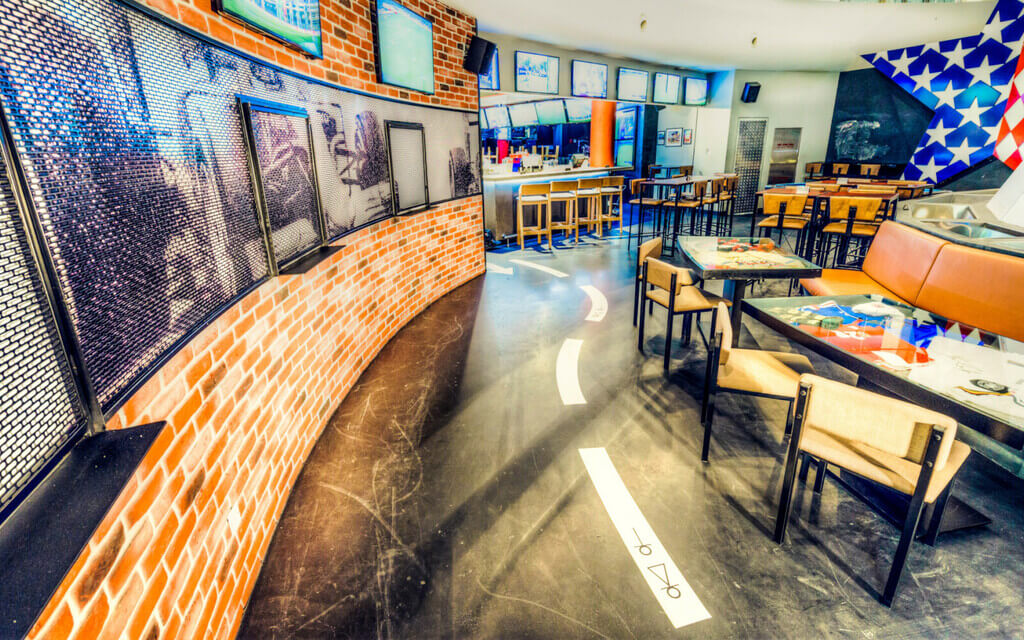 Source: yasmarina.ae
Express your love through music at one of Yas Marina's famous dining places: Stars 'N' Bars. This family-style restaurant popular for its unusual sports bar concept has more than athleticism and good food to offer – it also has a delightful open mic session every Sunday night.
Recreate the most memorable songs in a karaoke session on stage. From R&B and pop tunes made popular by Beyoncé and Jay-Z to soulful melodies from Kenny Rogers and Dolly Parton, sing the greatest love songs of all time in a duet filled with passion with your significant other.
You might even get to wow the crowd and get your special someone a delightful memory of how a talent scout approached you because of your performance on that evening.
Who knows? Anything is possible.
2. Experience an Adrenaline-Pumping Adventure at Ferrari World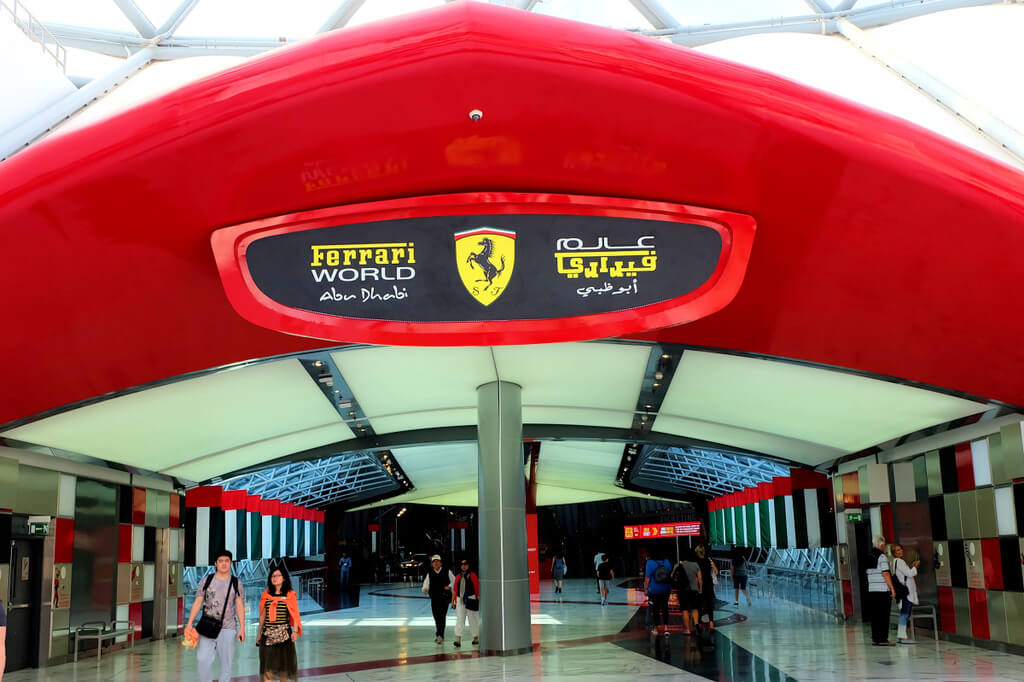 Source: wordpress.com
Another popular attraction on Yas Island goes beyond the excitement of facing an audience together. At the Ferrari World, you and your date can both reveal your daredevil side by sharing a tandem-seat at the world's fastest roller coaster.
The Formula Rossa is the world record holder for the fastest roller coaster as of 2020, with top speeds reaching a whopping 194 miles per hour. Take note that, while the ride lasts less than 2 minutes, the experience will definitely be one of the most exciting moments of your life.
Aside from the Formula Rossa, several other rides in the Ferrari World will allow you to step out of your comfort zone and be each other's cheerleader and source of courage.
3. Explore the World Under the Sea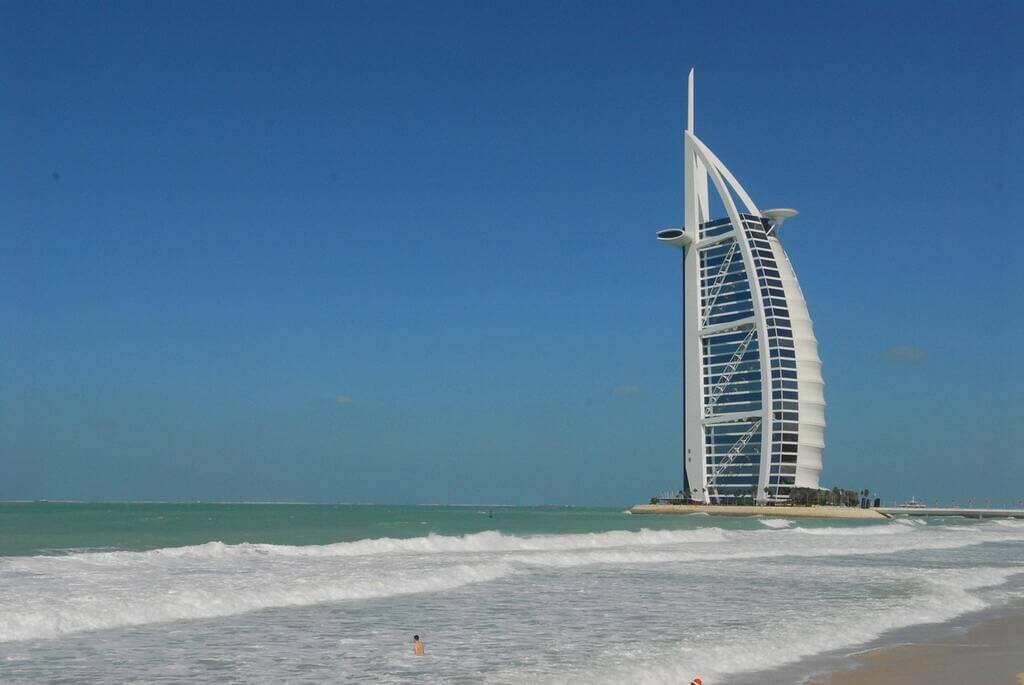 Source: magazinesworld.org
Looking for a refreshing activity that's sure to give you and your date a spectacular time in Abu Dhabi? Look no further than the beaches of the emirate.
Explore the magical underwater world of scuba diving and snorkelling with your beloved in the UAE capital's top diving spots:
Yas Island

Saadiyat Reef

Dalma Islands

The Old Cement Barge
Don't worry if you're new to the whole activity; expert divers are ready to train and help you both have an unforgettable experience under the sea.
Are you planning on making this a new hobby you can do together? Get in touch with Al Mahara Diving Centre, Freediving UAE, Sea Hawk Water Sports and Adventures, Ocean Dive Centre, and other diving institutes to make the experience much more enjoyable.
4. Go on a Luxurious Seawings Seaplane Tour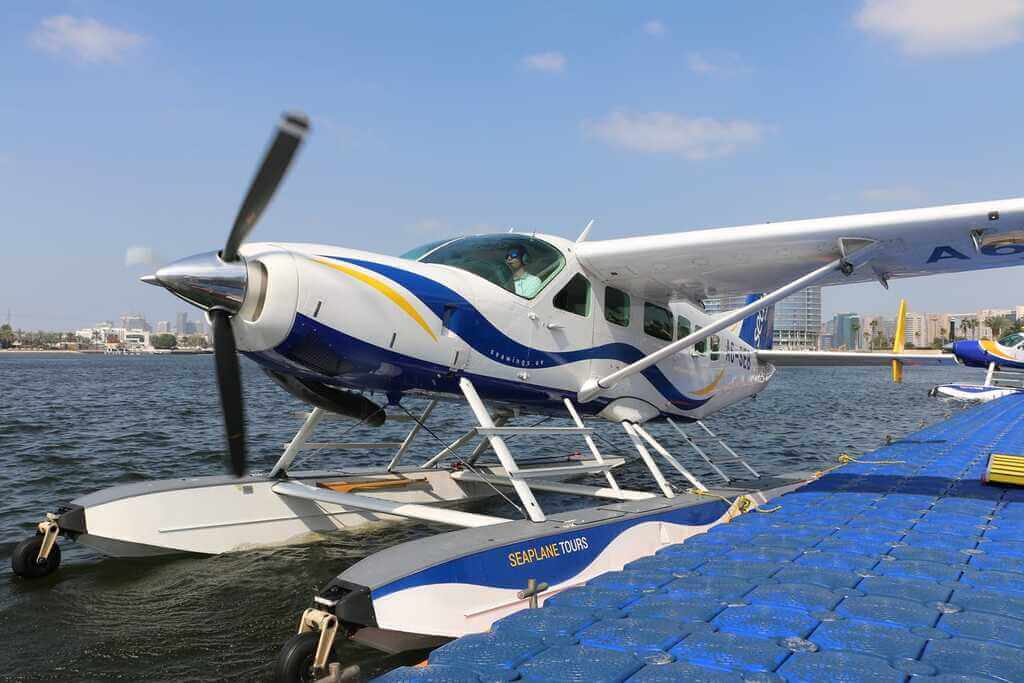 Source: curlytales.com
Whether you're spending Valentine's Day in Abu Dhabi or commemorating your wedding anniversary, you can make the day extra special with a private seaplane tour to Abu Dhabi.
You can kick off your luxurious getaway with a mesmerising water take-off and landing with the Seawings Bespoke private tour. In this tour, you get to enjoy experiences specifically designed to help you and you're beloved get in the mood as you witness the stunning skyline of the UAE.
This is arguably the most breath-taking way to travel across the country. Not only can you ride on a private jet, but you also get to view spectacular scenery, including vibrant cityscapes, glittering deserts, stunning coastlines, and rugged mountains as they appear one after the other on your passenger window.
5. Take a Romantic Retreat to the Abu Dhabi Desert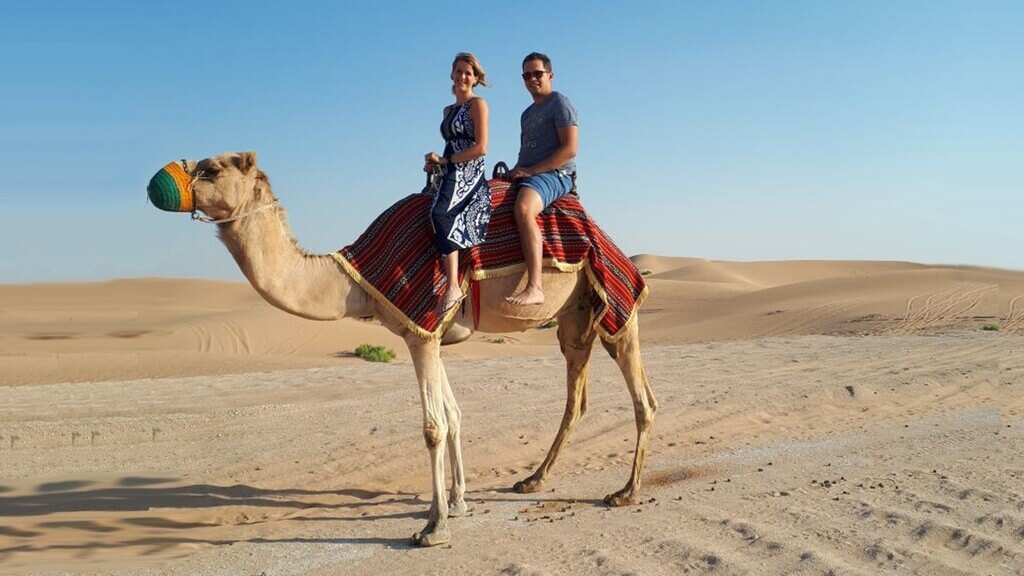 Source: travelabudhabi.ae
If you're looking for a more genuine date in the emirates, a romantic retreat to the Abu Dhabi desert is what you need.
The Abu Dhabi Desert Safari can help you achieve the most romantic getaway ever as you explore the heart of the desert. There are many activities you can do here to embrace the Bedouin lifestyle, like:
Riding a camel

Dune-bashing

Exploring the shisha experience

Getting henna tattoos

Watching Arabian belly dancers

Relaxing under the stars
If you and your beloved like exploring local culture, this desert safari is the perfect activity for you. It allows you to witness how people lived in the emirate before the time of high-rise buildings and skyscrapers.
6. Show Off Your Mad Driving Skills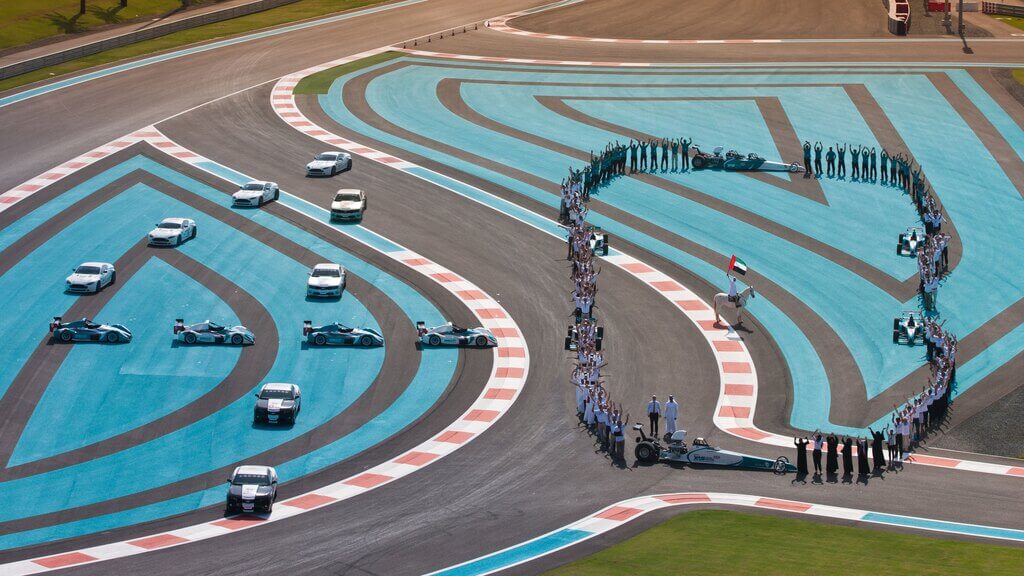 Source: circuitprodigital.com
Want to show off your driving skills on a legitimate racetrack? The Yas Marina Circuit is the perfect venue for that.
Hosting the Abu Dhabi Grand Prix held every year in November, the Yas Marina Circuit lets you take the driver's seat and test your racing skills on a world-famous racetrack.
Of course, this isn't just for showing off. It can also encourage healthy competition with your partner in a race to see who has the highest potential on the racetrack while driving some of the most iconic race cars, including a Mercedes-AMG GTS and Ferrari 458 GT.
The best part is, you can immortalise the memory with a video you can take home as a souvenir for the thrilling date you had.
7. Try Skydiving (Safely) at Spacewalk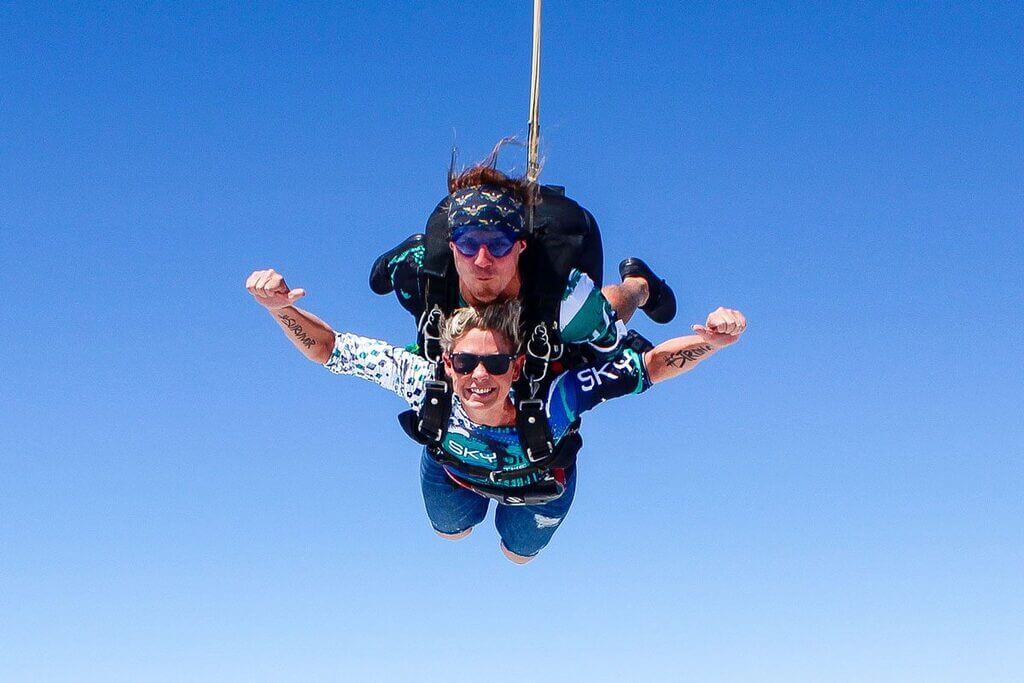 Source: skydivingstl.com
Still haven't had enough of the exciting activities for your date? In Abu Dhabi, there are plenty more bucket-list-worthy things you can try, and that includes skydiving.
Visit the Abu Dhabi Country Club where Spacewalk – the only indoor skydiving venue in the emirate – is located to try free-falling safely. Here, you won't have to worry about jumping off a plane thousands of feet from the ground. You can even try jumping as a pair with Spacewalk's tandem jump.
Take note: You don't need prior experience for this activity. Training lessons and flight equipment are also included in the package. You'll be in the safe hands of Spacewalk's highly trained instructors, so there's no need to worry about your safety.
Also Read: Romantic And Best Holiday Destinations For Couples
Romance in Abu Dhabi
When you visit Abu Dhabi with your better half, you are bound to experience romance like never before.
Start with the activities listed in this article and explore many others during your stay at the UAE capital.
AUTHOR BIO
Karan Mahesh Chimnani is the Head of eCommerce at Yas Island Abu Dhabi, a leisure and entertainment destination like nowhere else. Surrounded by crystal clear waters and natural mangroves, Yas Island offers an incredible collection of world-leading, award-winning and record-breaking attractions, catered for everyone.