Snuggled in the northern region of the United States, Michigan resides in the center of the Great Lakes. Most importantly, each zone of this Midwest state has distinctive and multiple varieties of landscapes. The number of lakes in Michigan is more than 12,000, which defines that it's one of the wealthiest states in the world based on waterways. There are towering dunes, large peninsulas, Detroit's urban extremities. Also, various picturesque and private islands enhance the state's beauty and are popular as the best places to visit in Michigan.
Along with its spectacular beaches, the state is covered with numerous greeneries and wilderness. In addition, the scenic diversity allows the travelers to enjoy several outdoor activities like sailing, camping, swimming, hiking, etc. Moreover, any undaunted traveler won't contemplate twice about tripping to Michigan vacation spots.
Great Destinations of Michigan

– From Charming to Idyllic to Enthralling
Above all, Michigan offers a diversified traveling experience that suits the interest of every visitor. From its countless outdoor escapades such as snowboarding and skiing to its captivating ethnic appeals, the list of places to visit in Michigan never ends.
To come across the best places to visit in Michigan, think about some of the following extraordinary places.
1. Isle Royale National Park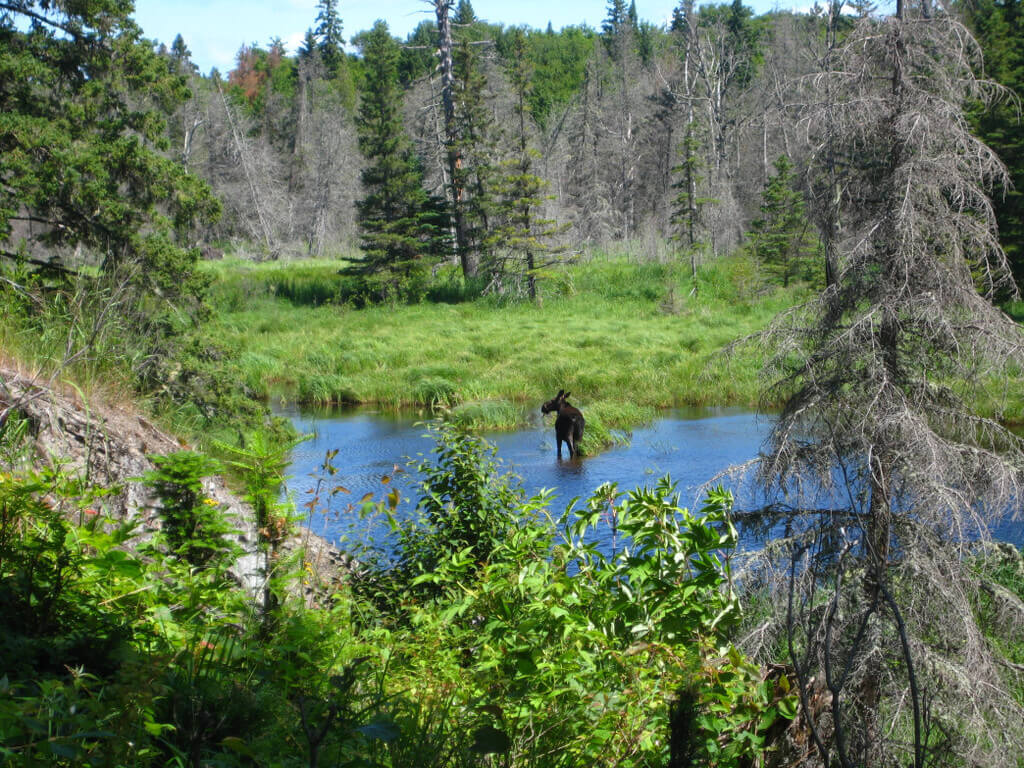 Source: rootsrated.com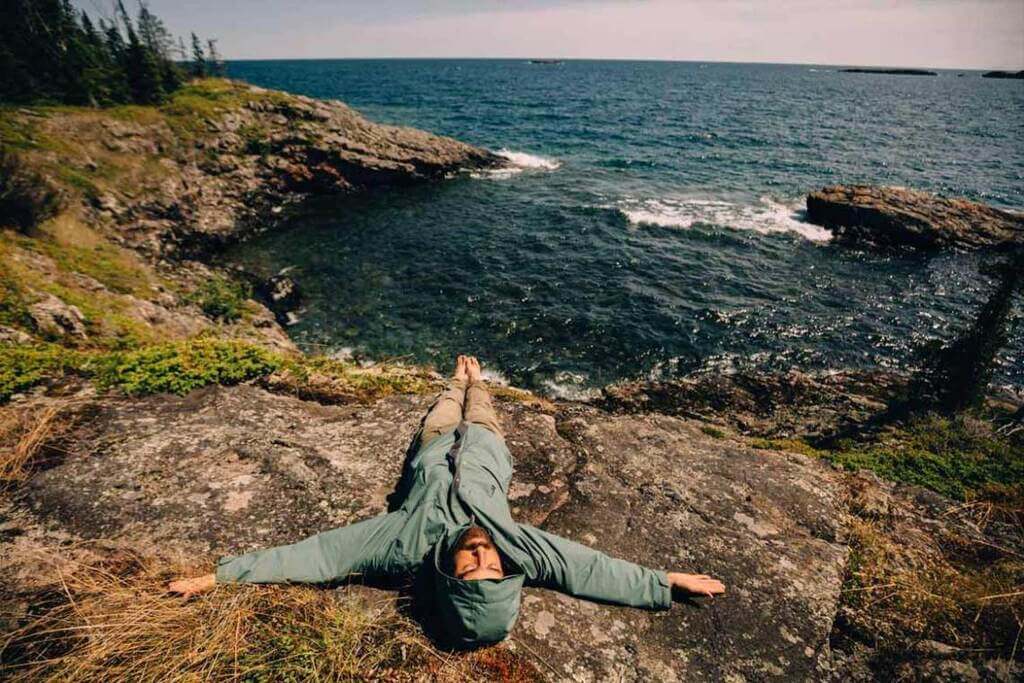 Source: wp.com
Isle Royale, the excellently wild national park in Michigan, is surely one of Michigan's best places to visit. It is situated in the Northwest region of Lake Superior, exactly on Canada's border area. It surrounds hundreds of mini islets, including Isle Royale.
Since 1940, Isle Royale National Park safeguards a great number of exalted scenery and is specifically popular as one of the compulsory places to visit in Michigan for its substantial varieties of timber wolves, moose, rugged ridges, unspoiled floras, and faunas, with uninterrupted wildlife sightings.
2. Charlevoix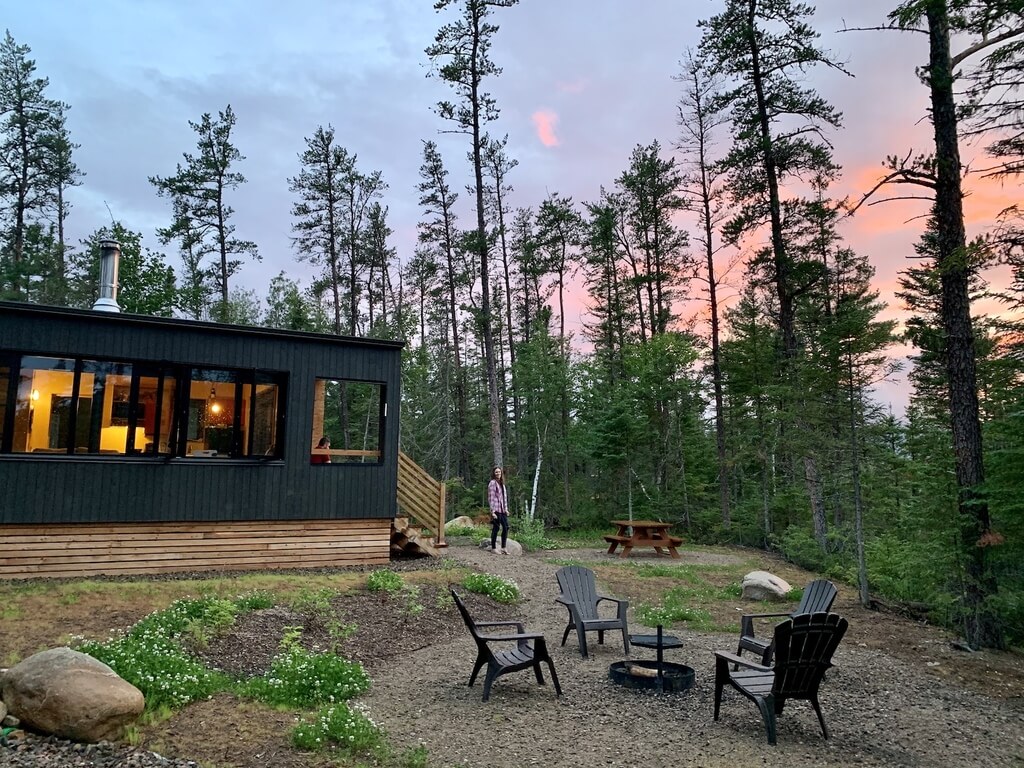 Source: raxcdn.com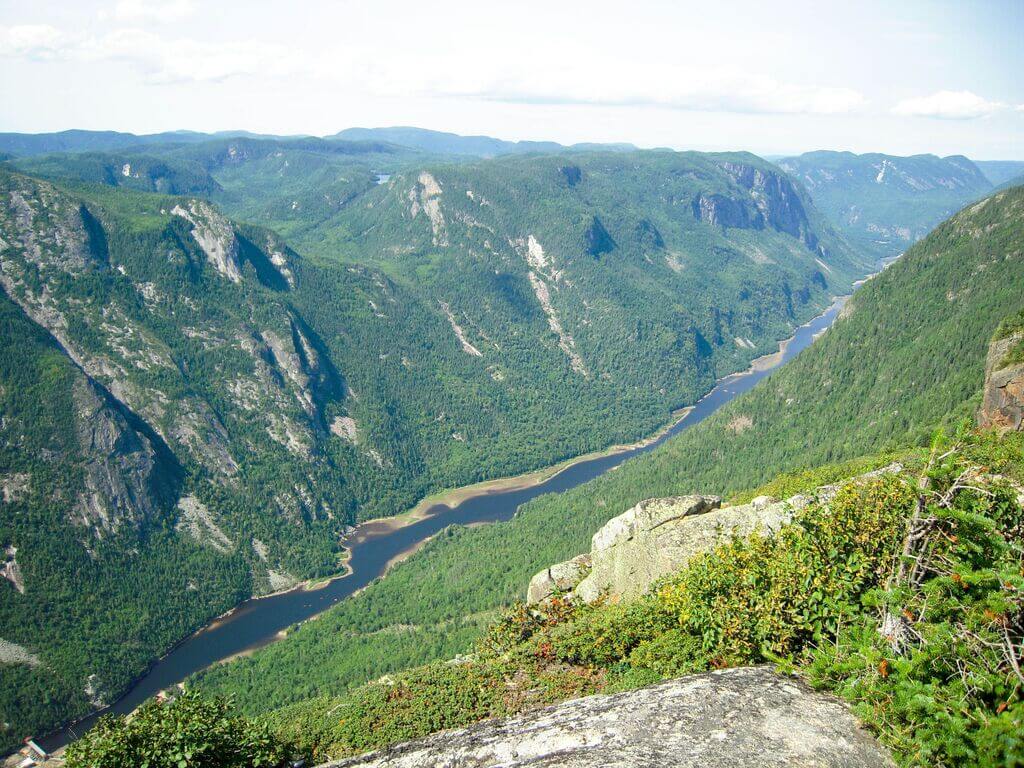 Source: pinimg.com
Situated in the Northern part of Michigan, Charlevoix is one of the best Michigan vacation spots, especially because of its dark starry eyes. Firstly, the specialty of Charlevoix is that it's a chief spot to catch sight of the meteor showers and northern lights. Secondly, the lower number of lights and extensive nature preserve make this region to be one of the mandatory places to visit in Michigan.
The best season for traveling to Charlevoix is in winter. The reason is that during this season, one can easily spot the beauty of aurora borealis from Mt. McSauba and Fisherman's Island State Park. This distinctive natural occurrence makes Charlevoix one of the best places to visit in Michigan.
After that, the towns of Charlevoix have a good combination of art galleries, antique stores, beaches, and farmers' markets. The local merchants of this cultural corridor of Michigan often offer cooking or art classes to the visitors.
3. Holland
Source: kilbournegroup.com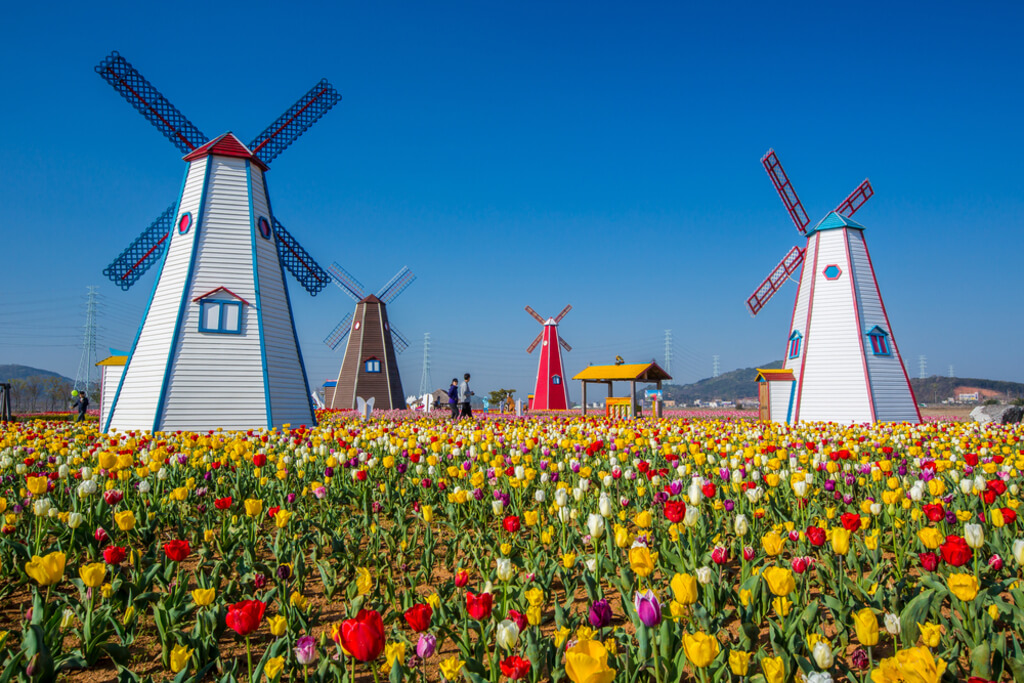 Source: urbanmatter.com
One of the best places to visit in Michigan is Holland, distinctive from other places because of its Dutch atmosphere. During a walking tour around the city in spring, the visitors can experience the enchanting beauty of the tulips.
Holland consists of a lot of beaches that assure its prominence as one of the most relaxing Michigan vacation spots. Likewise, travelers can enjoy paddle boating, kayaking, and sailing.
Besides, Holland is one of the most romantic places to visit in Michigan. You can go to the local art museums like Kruizenza Art Museum or Holland Art Museum for the historical and architectural heritage.
The musical presentations of the Holland Symphony Orchestra and Holland Chorale can be absolutely delightful experiences for music lovers. The Behm Blueberry Farm and the Critter Barn petting zoo can be appropriate Michigan visiting spots for the children.
4. Detroit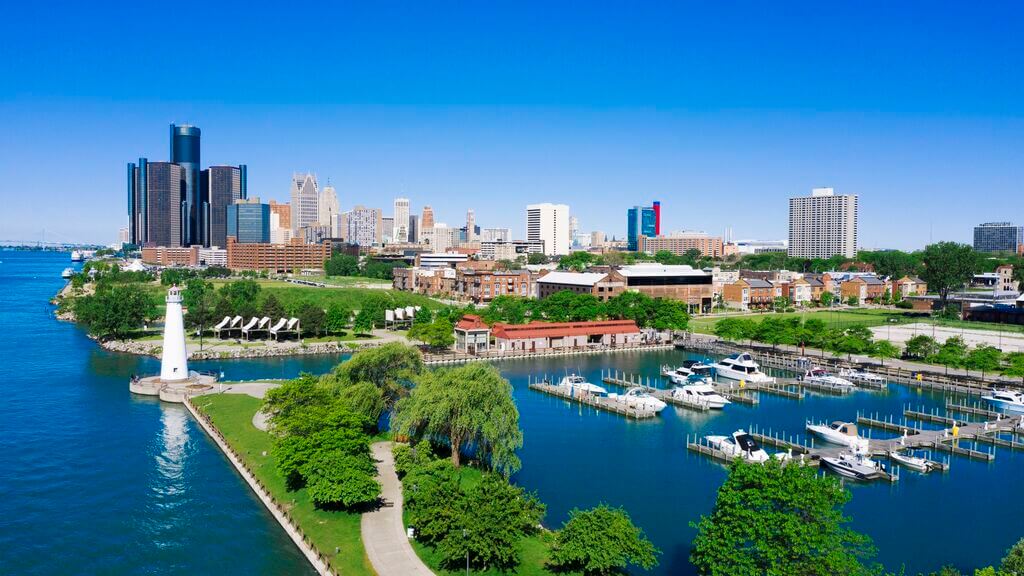 Source: tripsavvy.com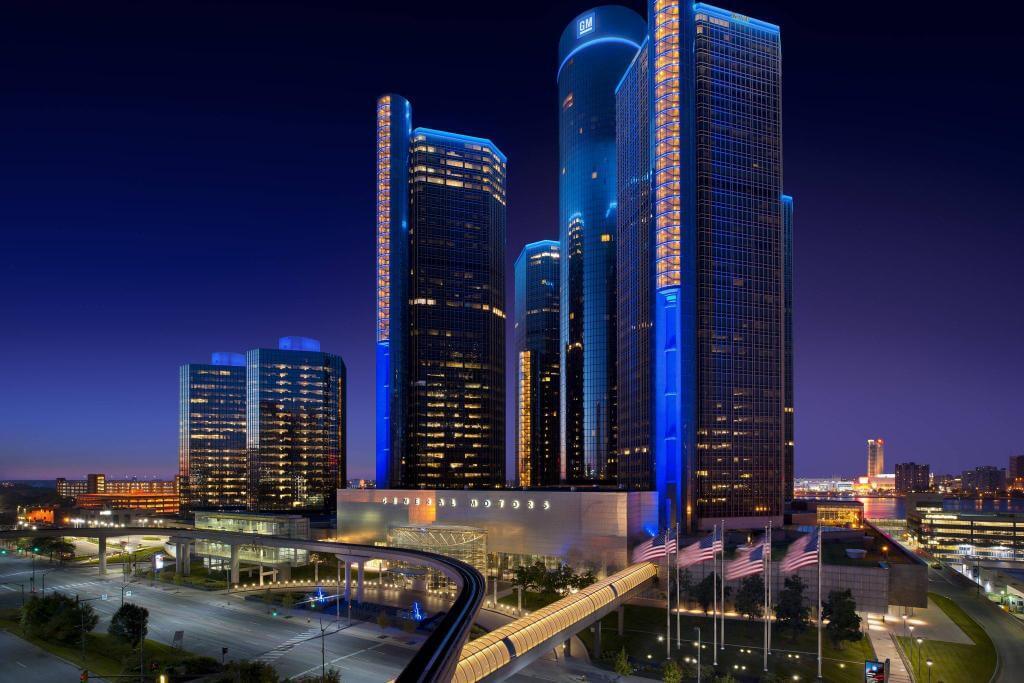 Source: agoda.net
Well known in the world for its cultural heritage, Detroit, the second-largest Midwest City, is emerging as a modernist development. It is one of the best places to visit in Michigan for its enormous contribution to Michigan's architectural, musical and cultural richness. The skyscraper-dotted roads of this city enhance its urban look.
All the derelict buildings have been converted and designed as coffee shops, art galleries, hotels, and offices. The astounding waterfront, the wonderful theater district, and the lively architecture make Detroit one of Michigan's finest places to visit.
Detroit offers both day and night-enjoyment options. The first-rate museums, the excellent street arts, the energetic musical presentations. These are some Michigan visiting spots that travelers can't afford to miss on.
5. Great Lakes Bay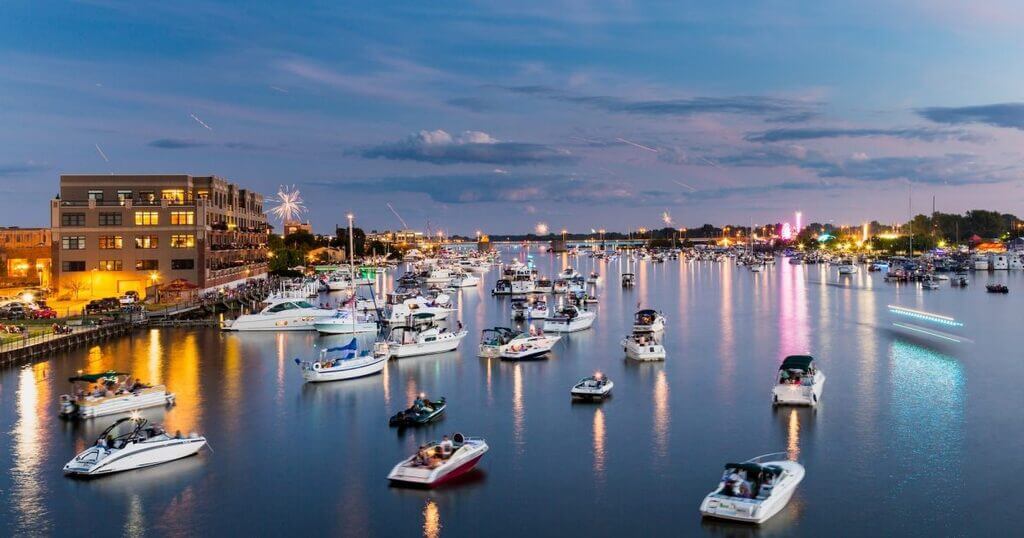 Source: amazonaws.com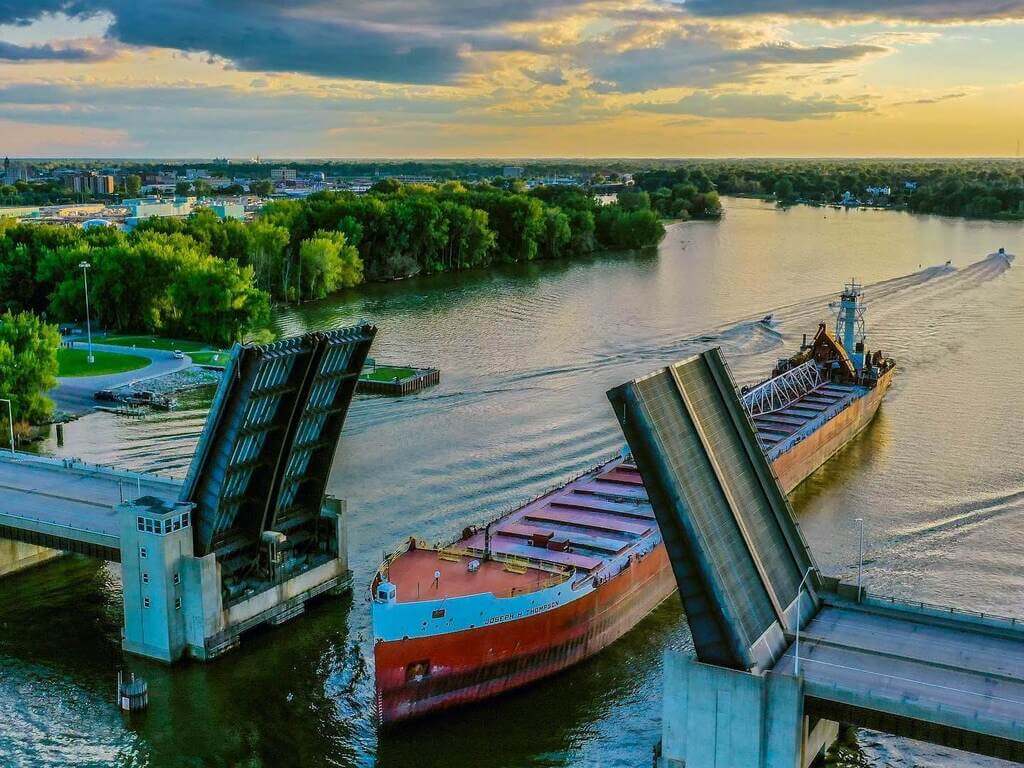 Source: amazonaws.com
Great Lakes Bay is one of the popular places to visit in Michigan, especially when one is traveling with family members. This agricultural region in the heart of Michigan has diversified communities, farmer markets, art galleries, outdoor recreations, antique stores. It's also famous for birding, hiking, scenic walks, etc.
In Midland's Whiting Forest, travelers must visit the longest Canopy walk of the U.S. This unique Great Lakes Bay region is one of the best places to visit in Michigan. Besides, Saginaw is famous for its art museums, public markets, eco-tours, children's zoos, etc. The Shiawassee National Wildlife Refuge is one of the most adventurous Michigan vacation spots.
Also, Frankenmuth is another popular tourist town that was established to create a replica of trivial Bavarian villages. The distinctive offerings of this town include its restaurants, festivals, lodges, and the Christmas Wonderland. These are some well-known Christmas stores around the world.
The Bay City situated near Lake Huron is another of the popular Michigan vacation spots. It is a great destination where travelers can experience a walking tour or can simply book a private cruise to spend an entire day on the water. Hence, Great Lakes Bay being the massive antique core of Michigan is surely one of Michigan's finest places to visit.
6. Mackinac Island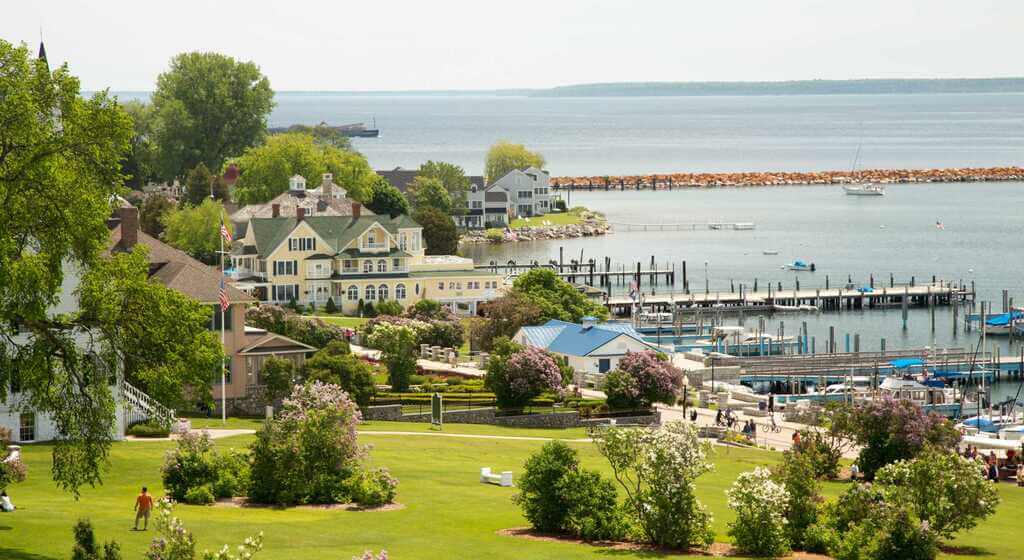 Source: visittheusa.com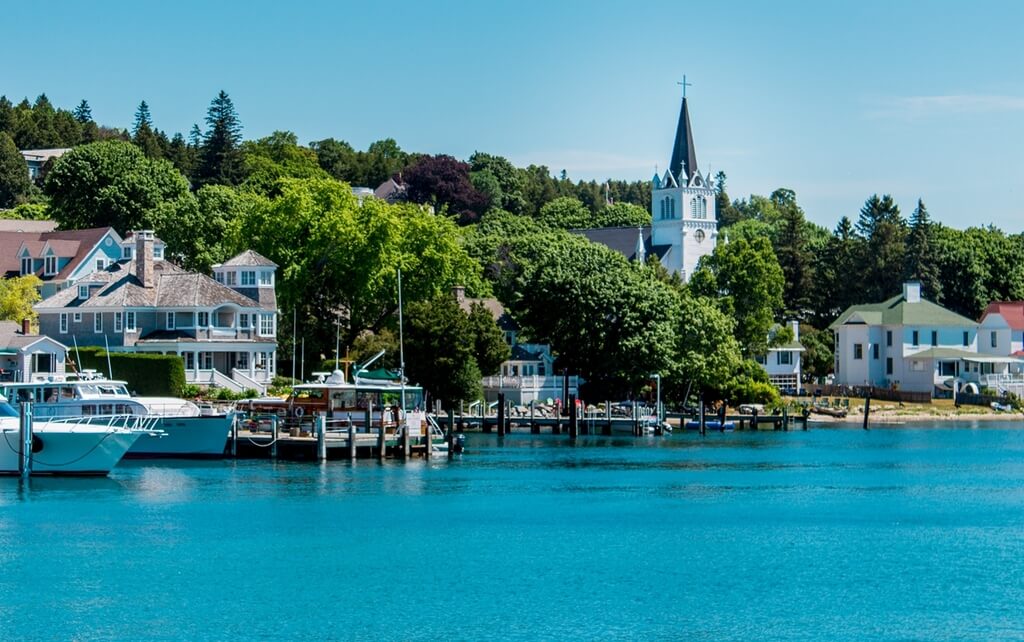 Source: bastillepost.com
The separator of Lake Huron and Lake Michigan, Mackinac Island, is one of the best places to visit in Michigan. The city's main attractions are some ancient Victorian-era buildings such as the Grand Hotel, historic restaurants, and old shops.
All these offerings ensure the travelers that Mackinac Island is one of the most alluring Michigan vacation spots. Besides, fudge is one of Mackinac Island's must-try delicacies. Moreover, this scenically beautiful spot is appropriate for buggy rides, biking, and hiking.
7. The Upper Peninsula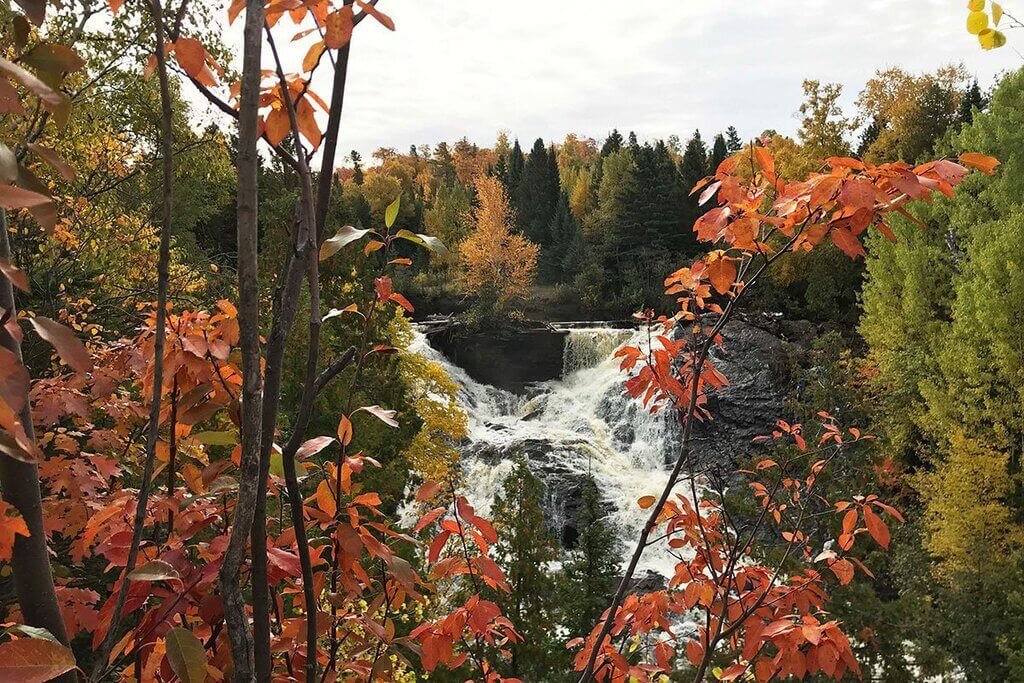 Source: amazonaws.com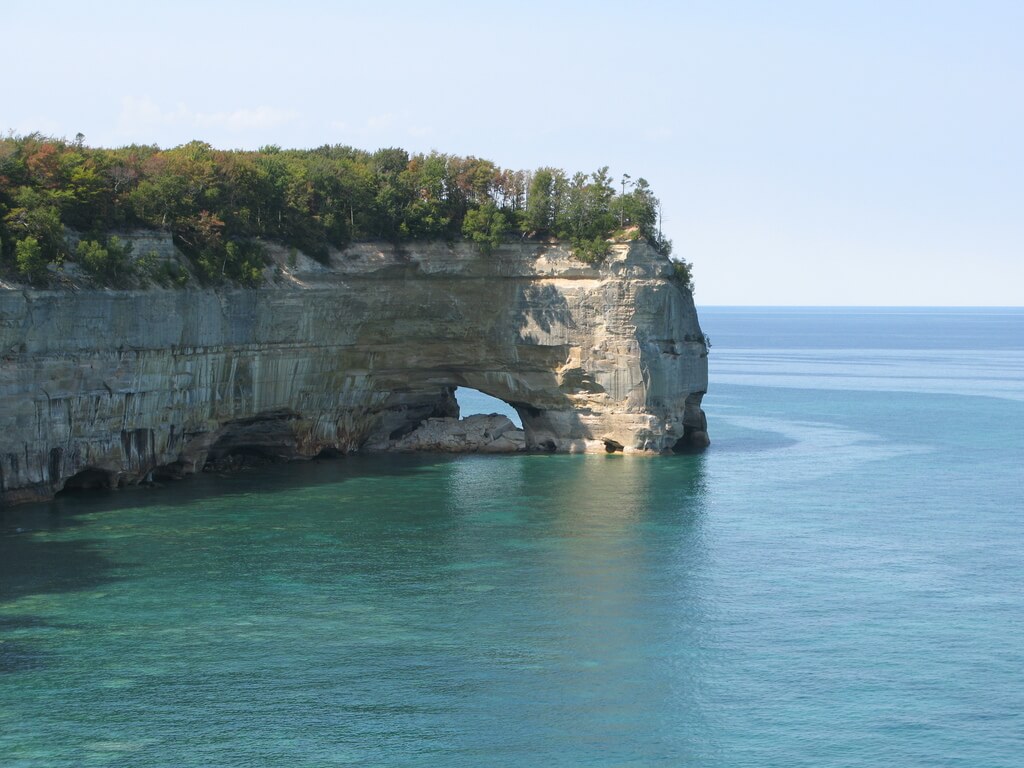 Source: wegowithkids.com
Being one of the most alluring places to visit in Michigan during winter. The Upper Peninsula experiences more than 200 inches of yearly snowfall. This northern region of Michigan offers ski resorts and ski trails. The second one is especially amazing because of its cross-country trail through the forests of the Upper Peninsula.
For travelers who're looking for an adventurous dog sledding, ice climbing, or snowshoeing experience, the Upper Peninsula can be one of the most attractive places to visit in Michigan.
The winter festivals, beautiful scenic view, the frozen waterfalls, cliffs and structures made of ice, cozy lodging are the major enticing factors of Michigan.
8. Grand Rapids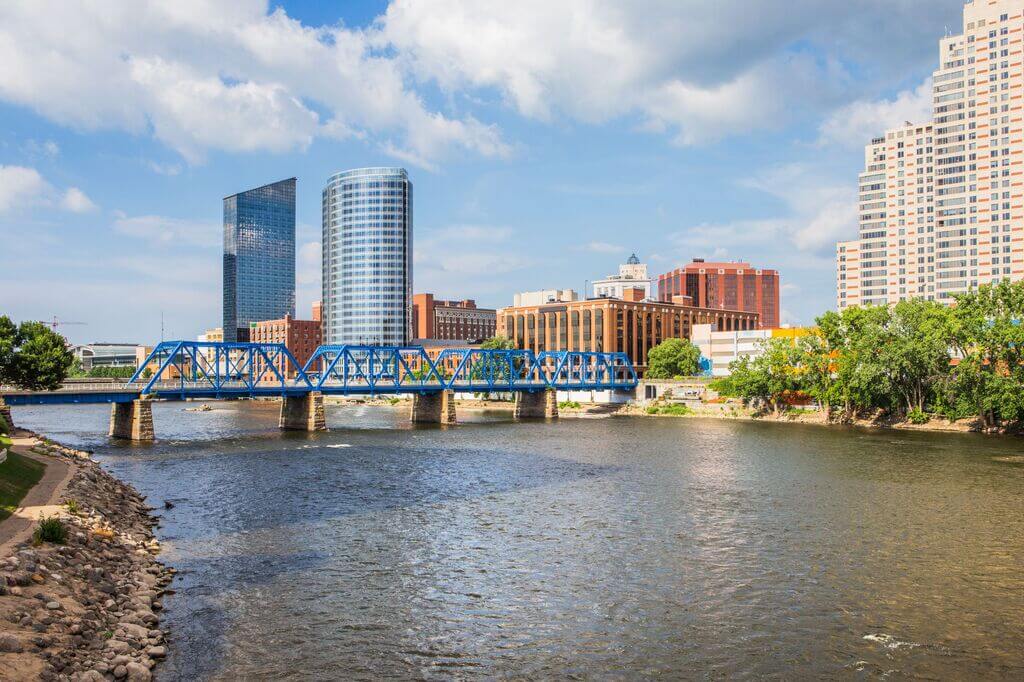 Source: xylem.com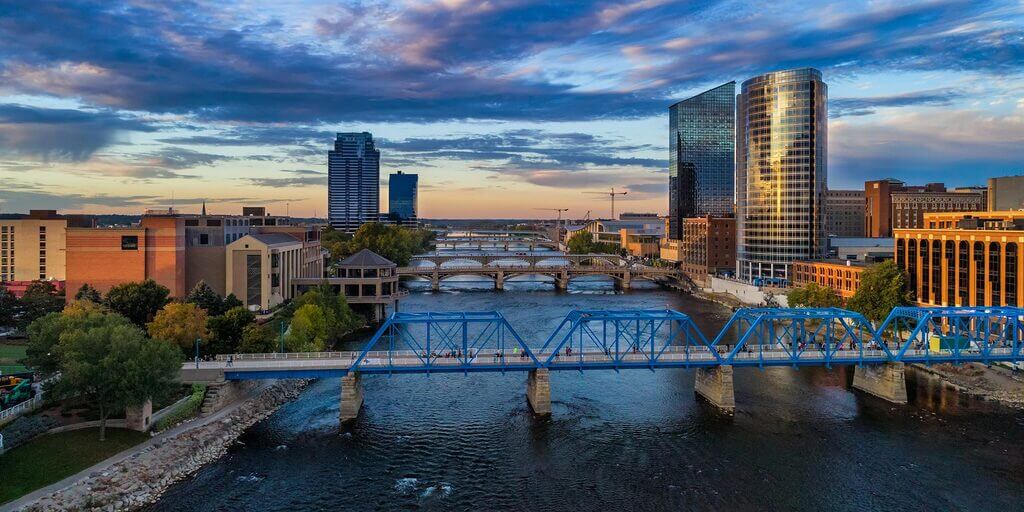 Source: mercyhealth.com
Grand Rapids is the second largest town of Michigan which is situated near the Grand River. For a long time, it's been the heart of the furniture-making industry and is currently popular for its rapidly increasing craftsmanship.
The uniqueness of Grand Rapids lies in its exquisite breweries, restaurants, eateries, public artworks, exhibitions, installations, and museums such as the R. Ford Presidential Museum. Besides, the innumerable architectural designs make this historic town to be one of the most fascinating places to visit in Michigan.
Also Read: Feel Like Summer at These 5 Best Indoor Water Park in The United States!
9. Pictured Rocks National Lakeshore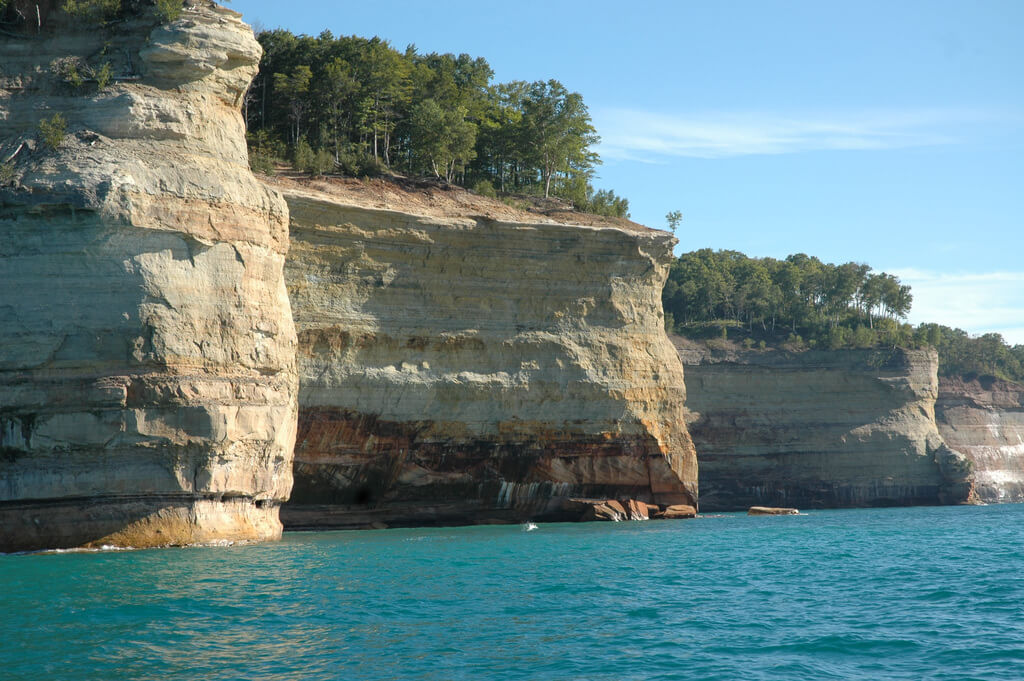 Source: nps.gov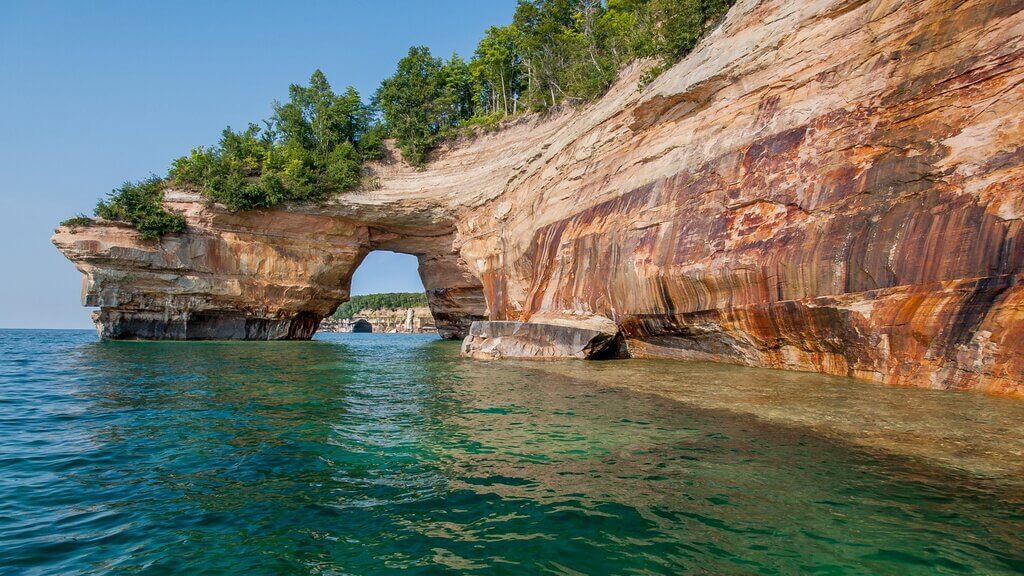 Source: hdnicewallpapers.com
This is the very first National Lakeshore established in the United States and consists of waterfalls, colorful sandstone, caves, and rock formations. The craggy cliffs of this lakeshore have a height of at least 60 meters which ensures a picturesque view out over the lakeshore.
Besides, there are multiple rock arches, landscapes, stunning waterfalls like Sable Falls and Munising Falls, beautiful sea caves, kaleidoscopic cliffs, etc. All these scenic adventure spots ensure the wonderful experiences of skiing, scuba diving, and snowmobiling.
10. Tahquamenon Falls State Park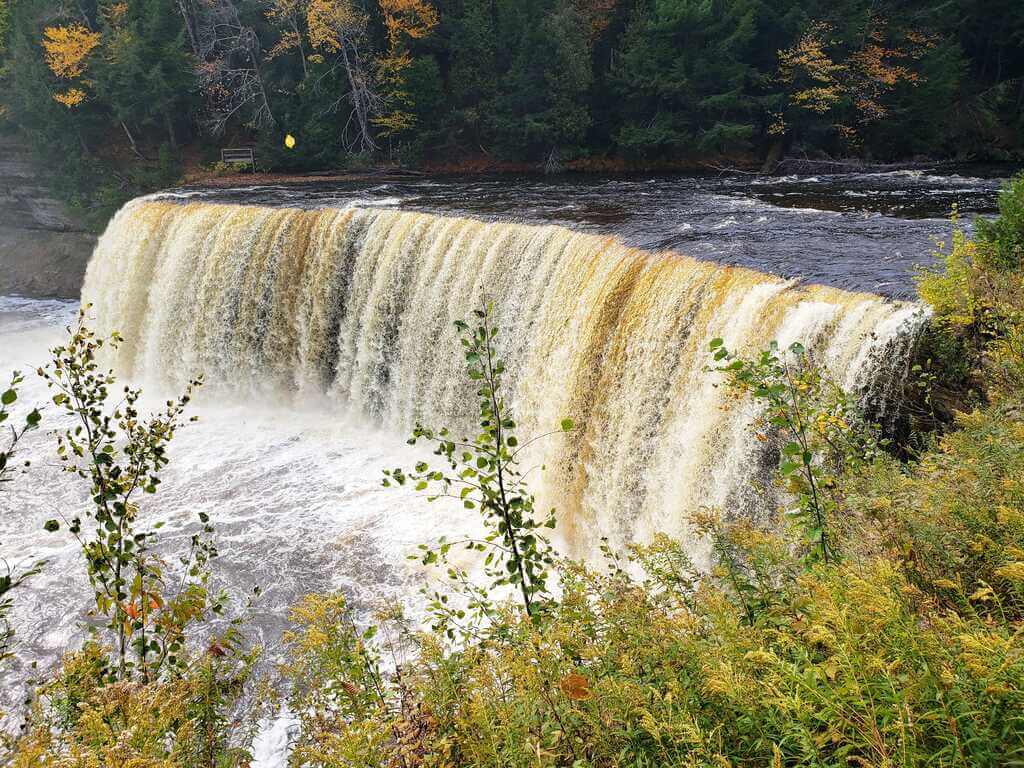 Source: gannett-cdn.com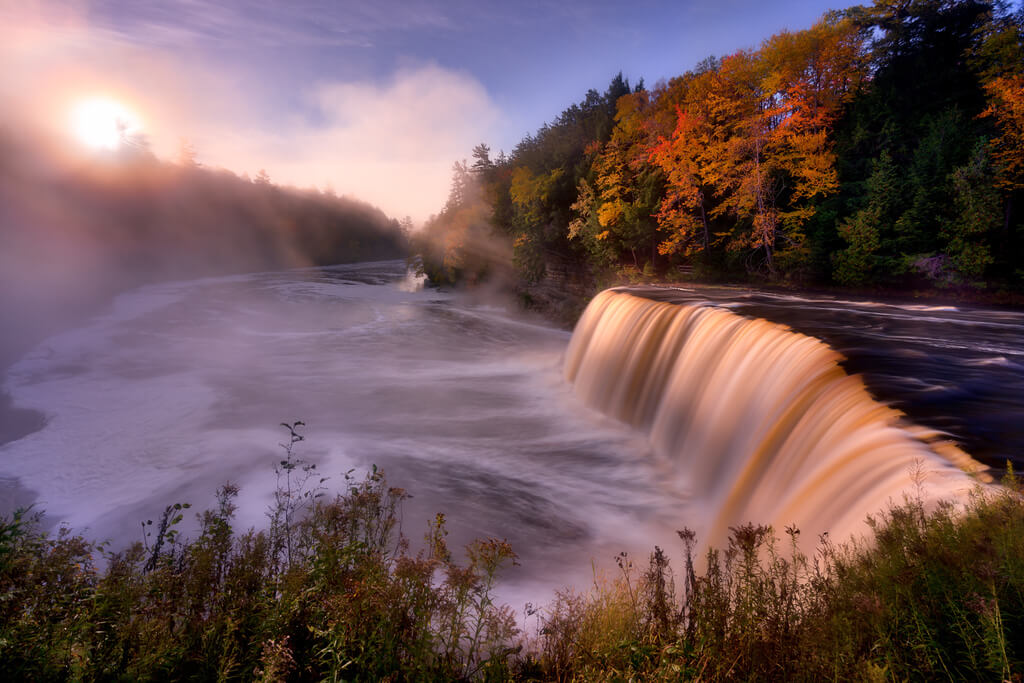 Source: nealgrosskopf.com
This region is situated in the Upper Peninsula region of Michigan. The various woodlands, forests, and sparkling waters enhance the alluring look of this park. Hiking, canoeing, and fishing are some of the great activities that travelers can perform.
Moreover, scopes of camping and noticing the bald eagles and the black bears from proximity. This is another reason why this state park is one of the most adventurous places to visit in Michigan.
11. The Detroit Institute of Arts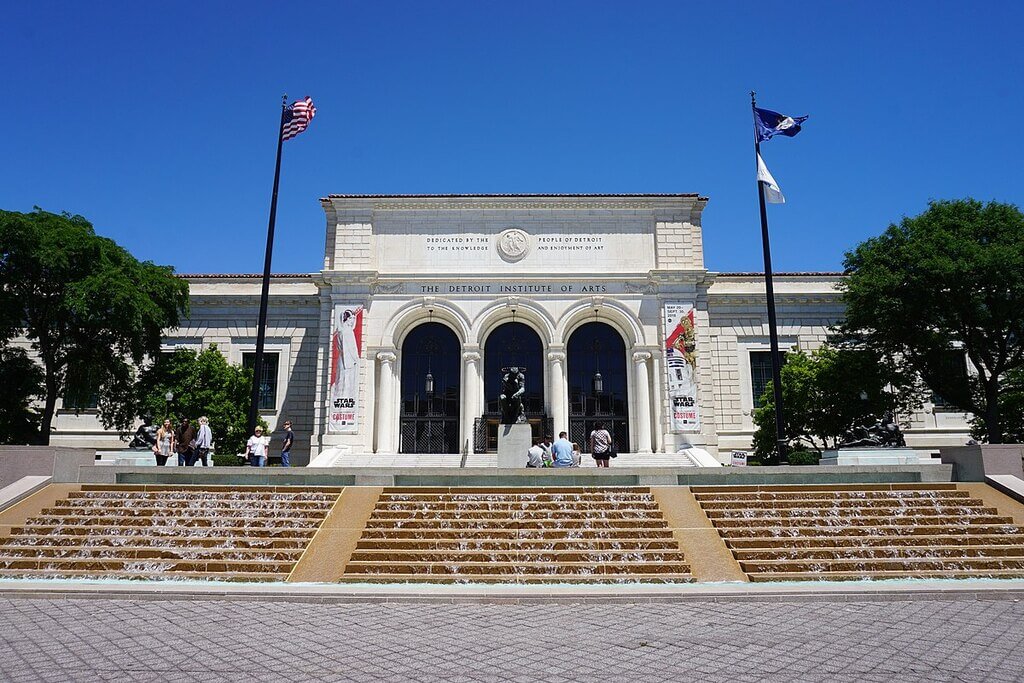 Source: wikimedia.org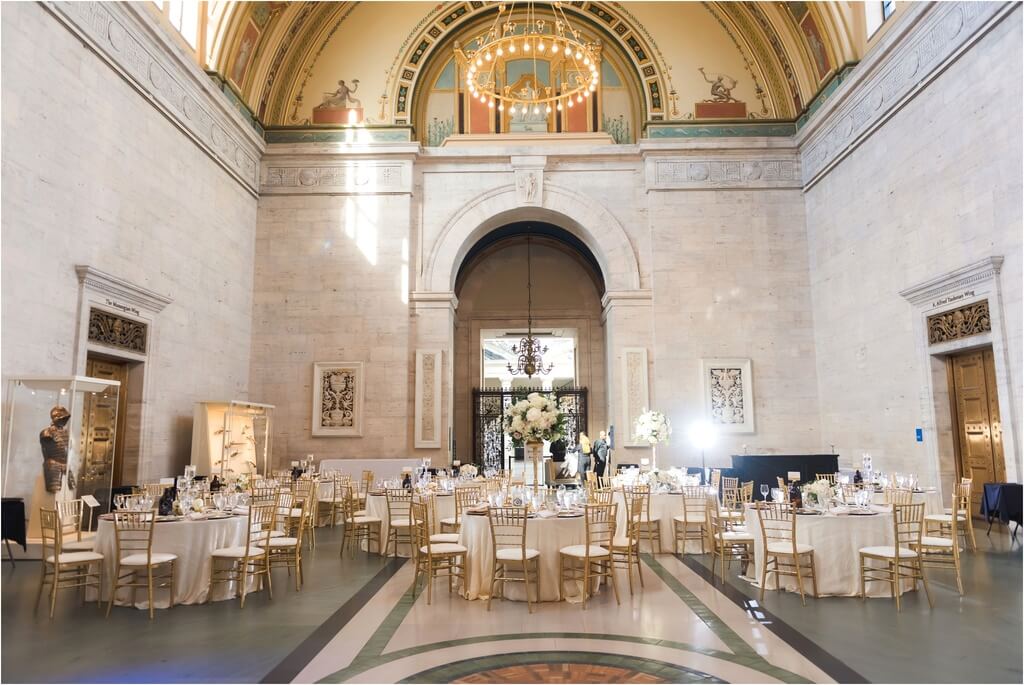 Source: erinschmidtphoto.com
This is one of the U.S.'s most famous Art Institutes. The collection of this Institution includes elements from Africa, America, Europe, Oceania, and Asia. All the incredible eras of history are prominently visible through these vast collections.
Admission to this Institution is complementary to the residents in Oakland, Macomb county, or Wayne and also to the children who're five years old or younger.
Conclusion
Therefore, if a traveler is looking for grand resorts, fabulous beaches, historic architecture, orchards, malls, breweries, romantic escapes, or even wedding venues, Michigan would satisfy all their requirements. However, as there are various must-visit destinations in Michigan, it's often tough to select the best 10 among them. Hence, one can consider the above-described places while planning their tour to Michigan.
For more updates on the tourism industry, visit Travelila.