Grand Canyon is one of the most popular national parks in the U.S., and it attracts numerous viewers around the world every year. Those who choose to see the mild-deep, immense canyon that expands for at least 227 miles along the northern region of Arizona, should decide whether they want to do camping, hiking, or whitewater rafting because all of these depends on weather and are only suitable at certain seasons. Besides considering the best time to visit Grand Canyon, the travelers should also check their health conditions, and the rules, and restrictions of the local government.
There are various ways and vantage points to experience the extensive beauty of Grand Canyon National Park that can be explored numerous times before you start to absorb its scope and alluring sights. However, it's possible to be not able to afford such luxury of multiple visits. Hence, this article would help you to select the best time to go to Grand Canyon.
What's the Best Time to Visit Grand Canyon
To visit Grand Canyon, the first thing you would have to remember that it's still under a phase of reopening. The majority of visitors travel to this place between April and June because this is indeed the best time to go to Grand Canyon.
During this time the temperatures are moderate and average rainfall is also low. This national park becomes severely crowded when school closes for a summer vacation in June, hence if you're considering visiting this place, plan your trip before then.
Also, check the website of this national park for the current information. Certain portions of the national park remain closed depending on the weather requirements or the natural changes. Following is a thorough discussion that would help you to decide the best time to visit Grand Canyon.
Best Season for Sightseeing at Grand Canyon
If sightseeing is your main purpose, it's ideal to stay at either North Rim or South Rim. Following are the climate and weather you should take into account when deciding the best time to go to Grand Canyon's northern and southern regions.
Best Time to Explore the North Rim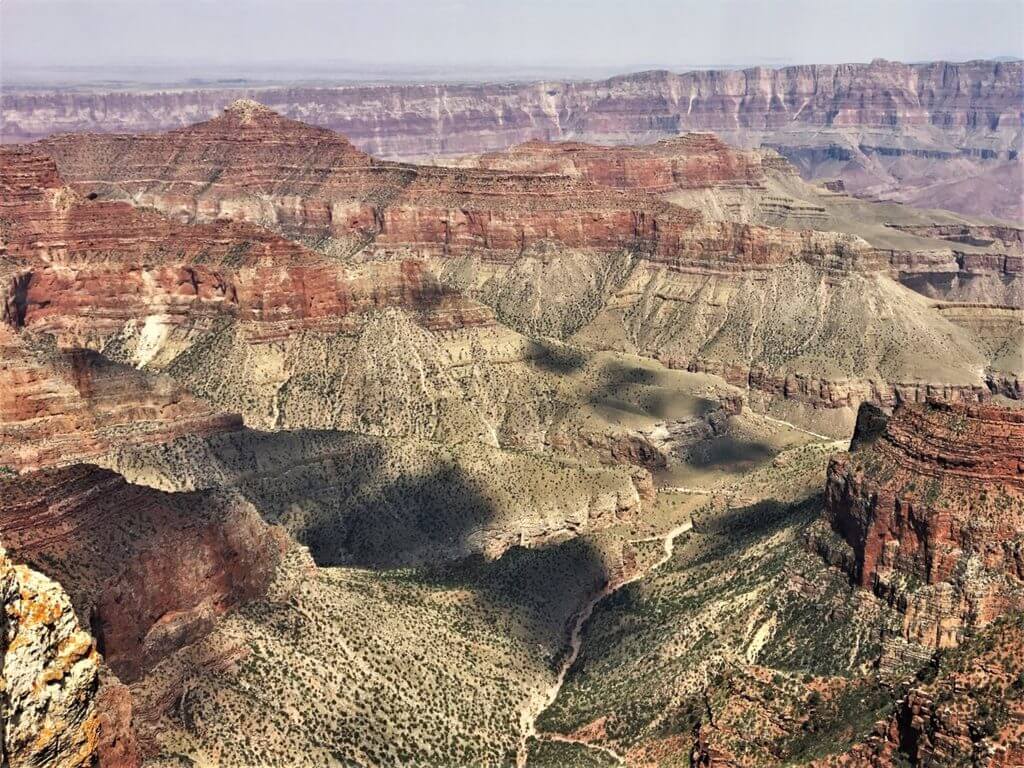 Source: tipsforfamilytrips.com
The early summer is the busiest time of the year to visit one of the U.S.'s most well-known national parks, Grand Canyon because this is the best time to go to Grand Canyon's North Rim. A good factor about North Rim is that it's much more isolated than Grand Canyon's southern portion, which makes it to be a perfect destination during the early summer.
The variation of temperature is quite wide in this national park. Between June and August, it can vary from 40 degrees to 80 degrees. However, North Rim is the coolest portion of the Grand Canyon, and a visit to this spot is completely restricted during winter. Only cross-country skiing and backcountry camping are allowed then. Hence, the best time to visit Grand Canyon can be between May and October, because during these months you can access all the restaurants and lodgings of North Rim.
Best Time to Explore the South Rim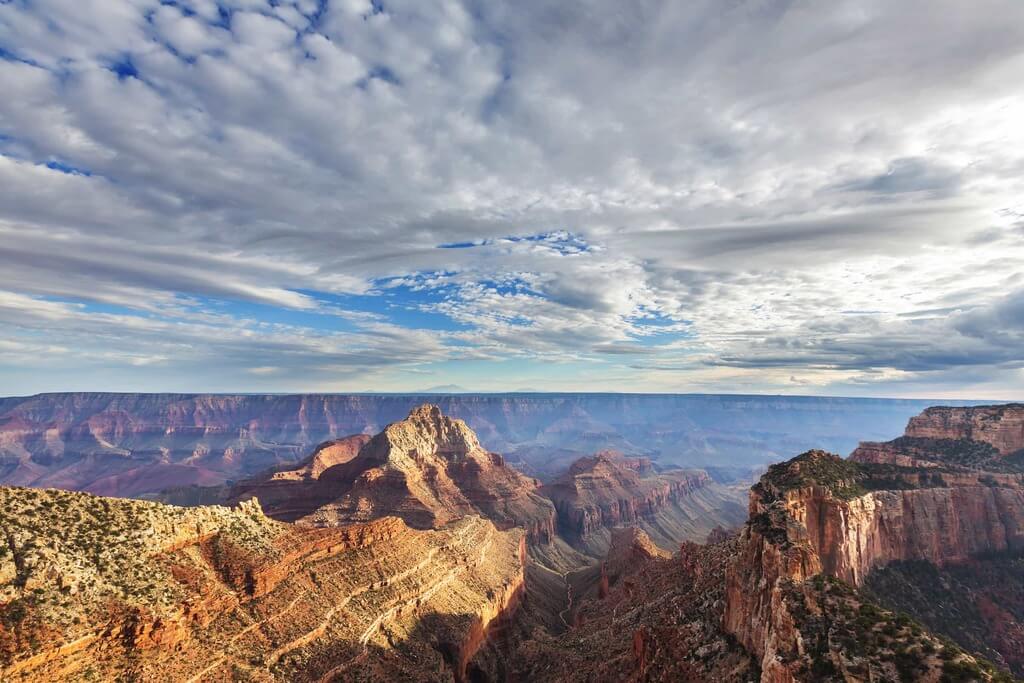 Source: hotelsneargrandcanyon.com
South Rim is one of the two entrances of Grand Canyon, a visit to which remains unrestricted all year. Therefore, it's the most popular area of this national park as well. However, fall is the best time to go to Grand Canyon's South Rim if you want to balance between the inevitable crowds and great weather. The temperature during this season can fall below freezing. Hence, make sure that you're carrying warm dresses, especially if you're planning to visit this place in early September.
Best Time to Explore the West Rim
Source: thetravelbunny.com
West Rim is not a portion that belongs to the Grand Canyon National Park system, but it offers various accessible attractions throughout the year. Spring is the best time to visit Grand Canyon's West Rim for people who're fascinated with whitewater rafting.
The glass floors of this region extend over 4,000 feet covering the canyon and offer a unique experience of skywalk to the viewers. Winter is not a popular season to roam in this area, thus you can avoid the crowd. This Western portion of the Grand Canyon is open every day. Hence, to enjoy all its beauty you would have to plan the trip in a way so that you can arrive early.
Best Time to Explore the Grand Canyon in Terms of Affordability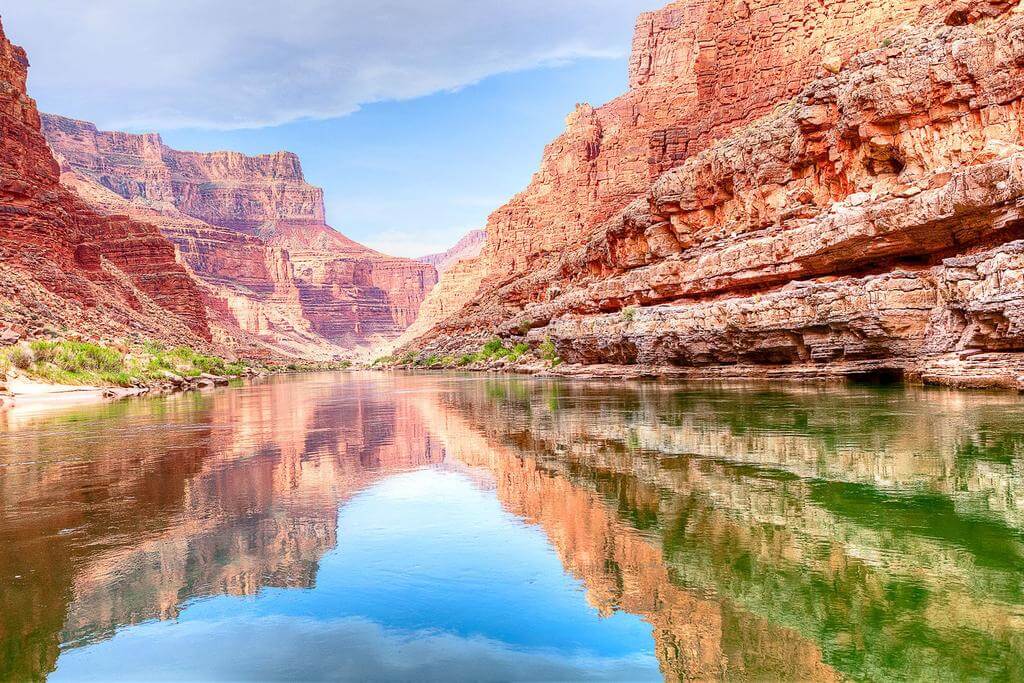 Source: fodors.com
November to February seems to be not an ideal time for visiting Grand Canyon, and especially the North Rim region. Hence, during this low season, the cost of lodging and flights tends to dip. The average permit cost of the Grand Canyon vehicle is $35 during the best time to visit Grand Canyon, i.e. from April to June.
However, during these low seasons sometimes the national park offers free vehicle services. But, many roads, accommodations, and restaurants remain closed during this time. Hence, if cost efficiency is your priority you should check information about all these.
The Best Things to Do While Visiting Grand Canyon
The world-famous national park offers a diversified traveling experience to each of the visitors. Starting from its massively expanding rock formations, ridges, and gorges, etc the list of things to do in Grand Canyon never end. While considering the best time to visit Grand Canyon you should also think about some of these enjoyable activities. To complete the experience of visiting the Grand Canyon these activities can make your wish fulfilled:
Bright Angel Trail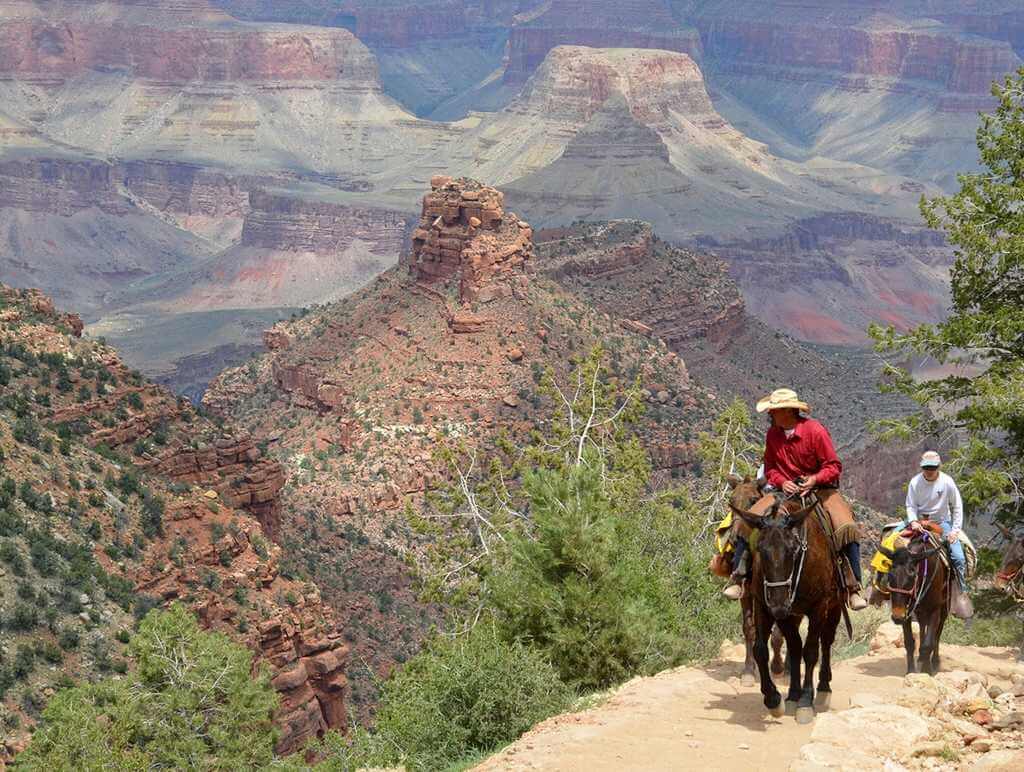 Source: gannett-cdn.com
This steep trail starts at the west of Bright Angel Lodge, which is situated in the Grand Canyon Village and ends at Plateau point. From this point, you can witness a mind-altering view of the river. However, you must remember that hiking to the river and back may take more than one day. Hence, confirm to pack your camping gear according to that. The best time to go to Grand Canyon for the Bright angel trip is May to September.
Rim Trail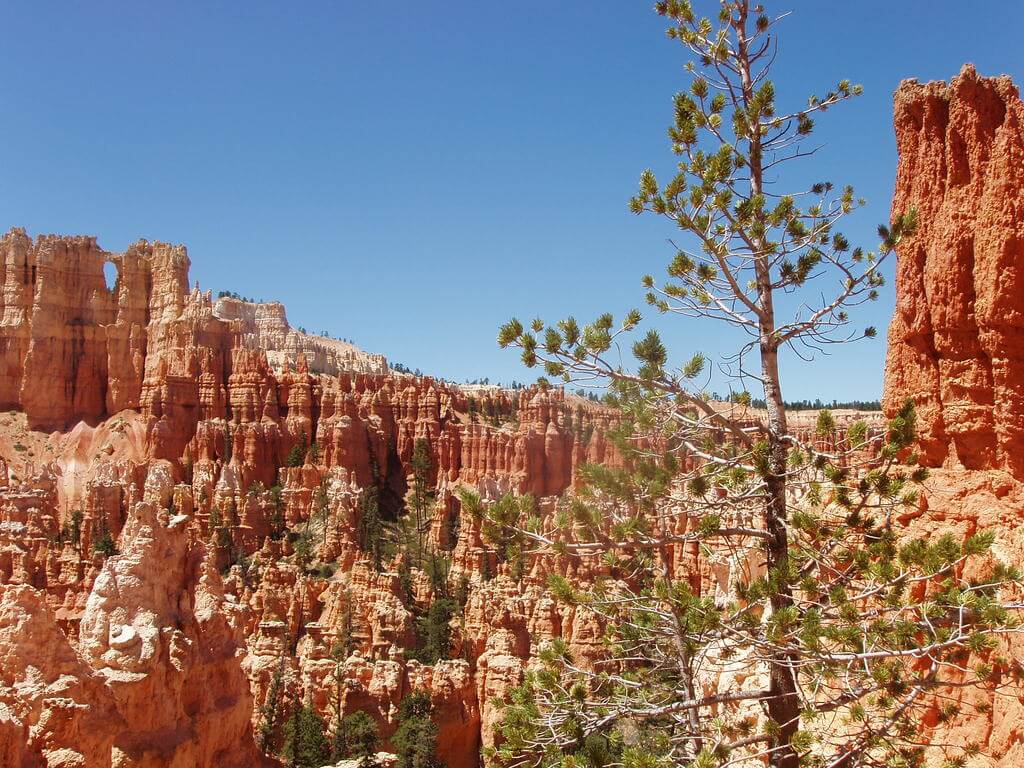 Source: wikimedia.org
South rim is one of the most beautiful portions of the Grand Canyon and the rim trail is one of the most comprehensive trails. Besides, it is the best way to witness the popular viewpoints and attraction of the south rim. This easy walking path has it's stopping off at popular lookout points; such as Hopi point and Maricopa point. Since South Rim is open throughout the year; the best time to visit Grand Canyon for Rim Trail can be any month of the year.
North Kaibab Trail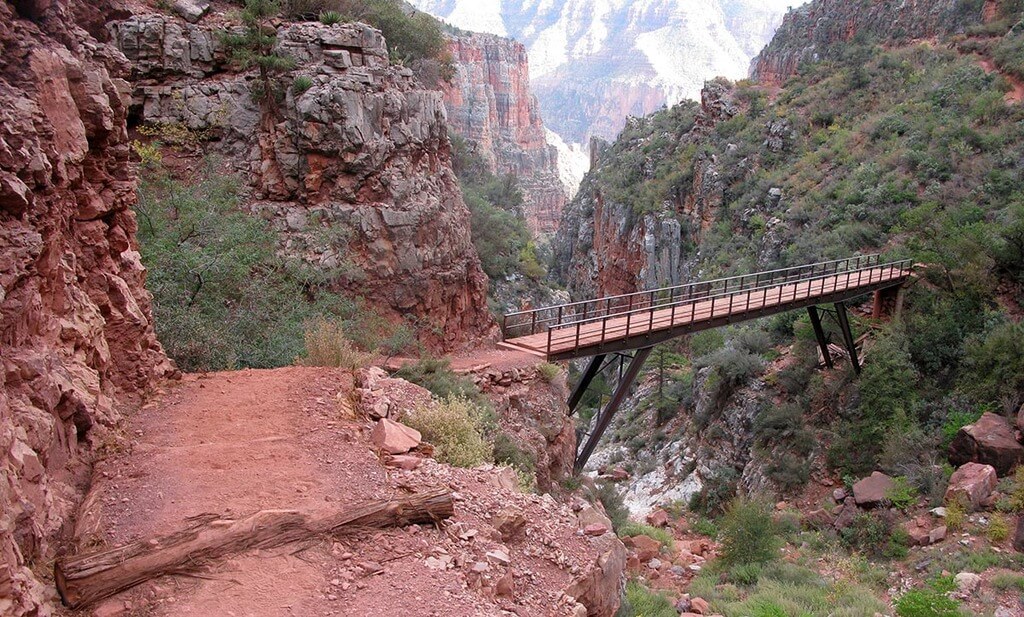 Source: ellingtoncms.com
The premiere hike of the north rim region of the Grand Canyon is the North Kaibab Trail. This trail traces to the Colorado River. If you are a hiking enthusiast you should visit this place during spring or fall and you will be allowed to enjoy the best views of the National Park. If you are thinking of exploring the North Kaibab Trail the best time to go to Grand Canyon will be spring.
Colorado River Rafting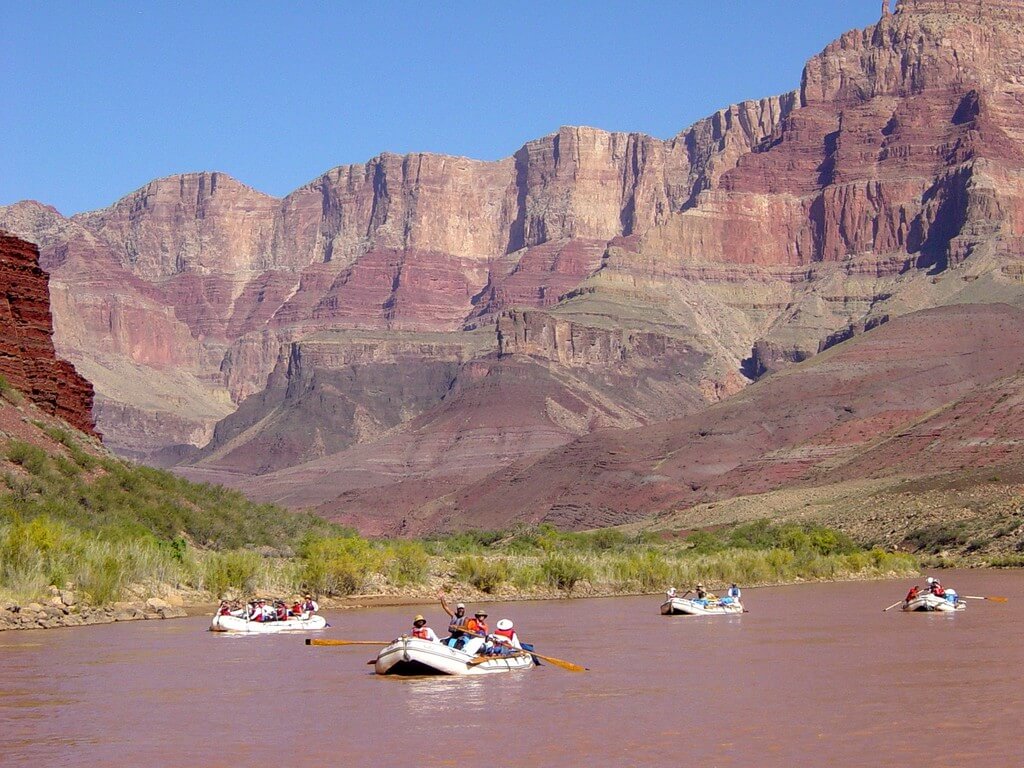 Source: medium.com
To visit a distinctive view of the Grand Canyon a rafting trip at the Colorado River can be a great choice. If you are up for an adventurous experience of White Water Rafting, you can consider a full-day trip in the river.
Grand Canyon Sky Walk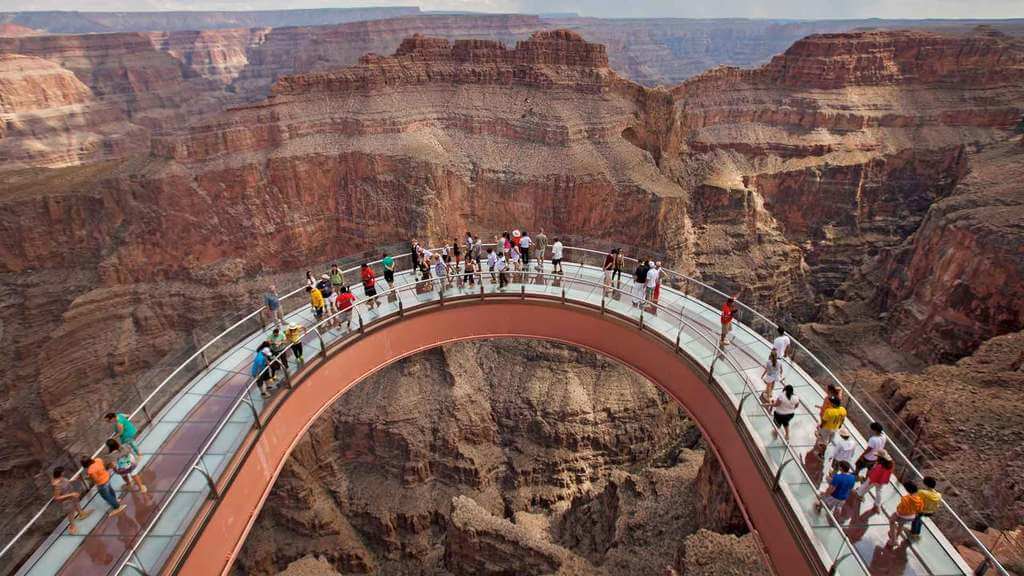 Source: grandcanyontourcoach.com
This skywalk is a semi-circular huge bridge that is designed with transparent glass floors. Tourists are allowed to walk 70 feet over the Grand Canyon and view the depth from 4000 feet above. The skywalk is situated near Hualapai Indian Tribe. To enjoy the Grand Canyon skywalk the best time to visit Grand Canyon is July to September.
Also Read: Things to Do in Glacier National Park: Check Out the List
Additional Tips for Visiting Grand Canyon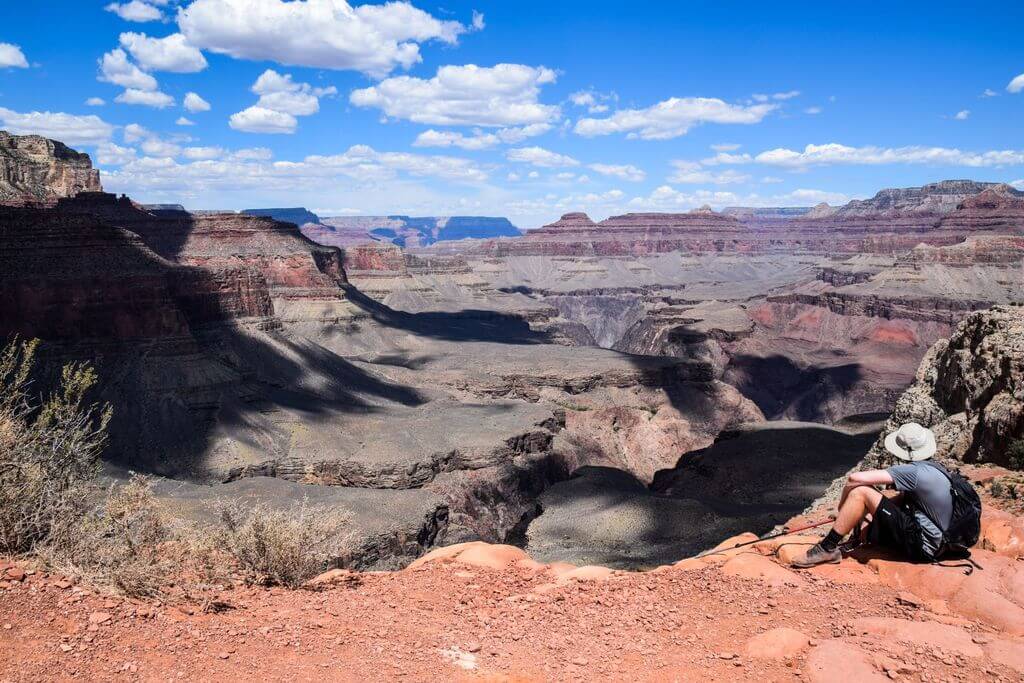 Source: wildlandtrekking.com
As previously mentioned the best time to visit Grand Canyon is May to September. However, for some portions, November can be an appropriate month. Because during this early winter season the crowds are thin and the daytime temperature is also cool.
If you conclude to visit Grand Canyon during the peak season i.e. summer, you must be prepare for the crowd of tourists and very limit availability of lodging. On the other hand, hotels are readily available during the winter but major portions of the park (especially the entire North Rim region) remain close after the first fall of the season. But, the South Rim region is open throughout the year.
There are various grand hotels, lodges, express hotels, suites, inns, and motels to serve you during your visit to this famous national park. These hotels are rank base on user ratings and industry awards. Thus, while choosing one consider all these factors.
Conclusion
Therefore, from the above discussion, it is evident that if you as a traveler are looking for the best time to go to Grand Canyon to enjoy its fabulous adventurous places, fun activities, and grand restaurants you would have to visit this place between May and November. However, this massive chasm is truly wondrous during spring and fall. So, consider your preferences of site seeing and activities and plan your trip according to that.
For more updates on the tourism industry, visit Travelila.