"New York"is the city that never sleeps.! The city of New York is one of the world's most visited tourist destinations. There is no shortage of things to do and see every day and night. Fortunately, several vital sites provide extended hours to enjoy the city at its peak. There's also a pristine charm to the nightlife in Newyork, it has a beauty of its own. New York at night is truly a spectacle to cherish. But what are some of the city's best nighttime activities?
According to what you may have heard, New York City comes to life at nighttime. Take a look at our picks for the best experience of New York at night and add them to your itinerary if you want to make the most of your time there.
Top 20 Things to Do in New York City at Night
1. Visit the Empire State Building at Night
Source: franks-travelbox.com
Visiting the Empire State Building at night is one of the most opted choices to witness New York city at night. Until 1:15 a.m. on Sundays, you can still go up to the Empire State Building for spectacular city views. The 82nd and 102nd floors are both accessible from where you can see the city's principal landmarks from both perspectives.
2. Experience the New York City Skyline at Night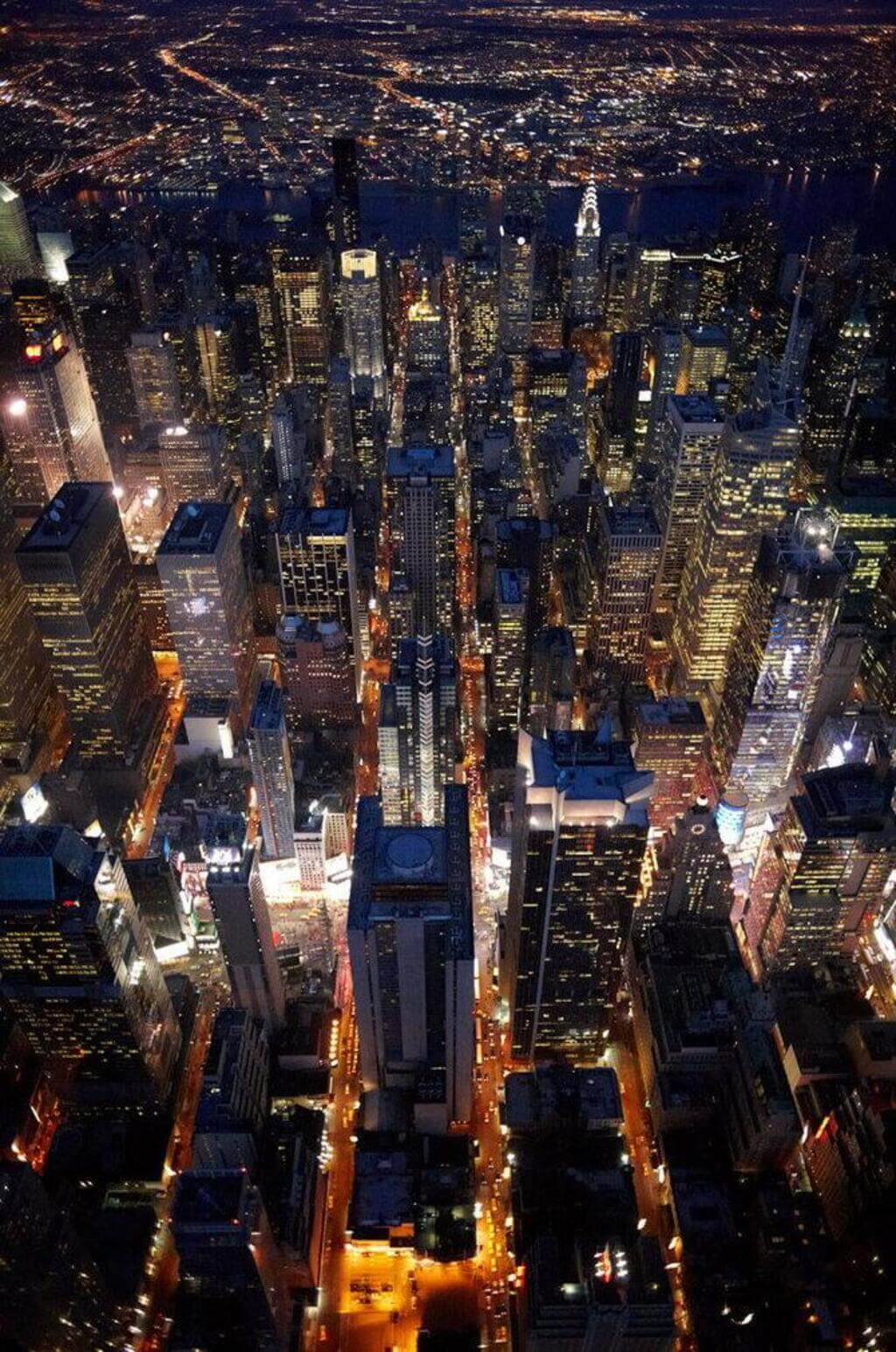 Source: squarespace-cdn.com
Have you ever taken an aerial tour of New York City at night? As a result, you should secure a seat on the Helicopter Flight Services at the "City Lights Skyline Experience" helicopter trip in New York. Visitors may see the Statue of Liberty, the Empire State Building, and much more from above, all illuminated at night. It's an unforgettable experience.
3. New York at Night in a Motorcoach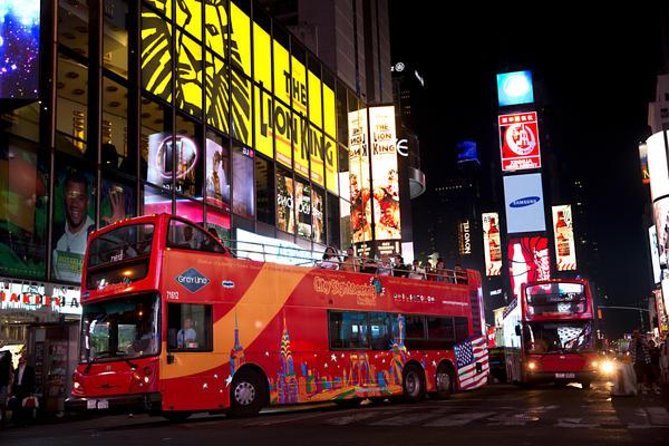 Source: cutewallpaper.org
This "city never sleeps" can be experienced during nighttime bus tours. People love New York City at night when everything is illuminated and takes on an entirely new appearance. You'll see the greatest of the area's attractions on this tour, narrated by a guide. At night, you'll see Times Square and other well-known landmarks as well.
4. Dinner Cruises Overlooking the New York Skyline at Night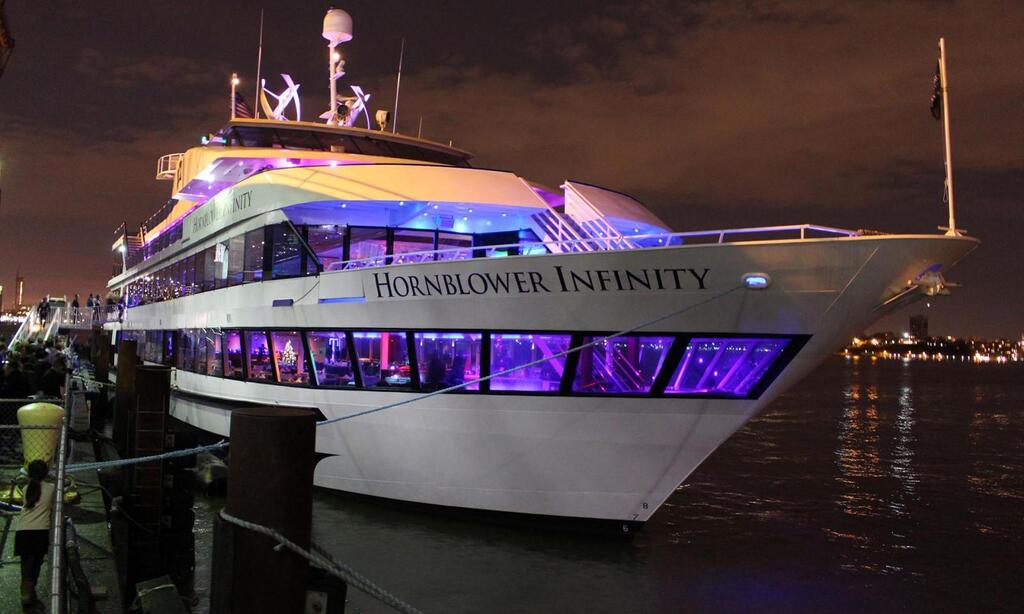 Source: loving-newyork.com
One of the newest fads is to lounge on a boat while taking in the New York skyline at night and sampling various delectable cuisine. New York's proximity to two rivers makes it an excellent location for dinner cruises. Whether for a special occasion or not, an NYC dinner cruise is a fantastic experience because it combines spectacular views of New York at night with delectable cuisine and a calm ambiance complemented by music.
5. Enjoy a Sporting Event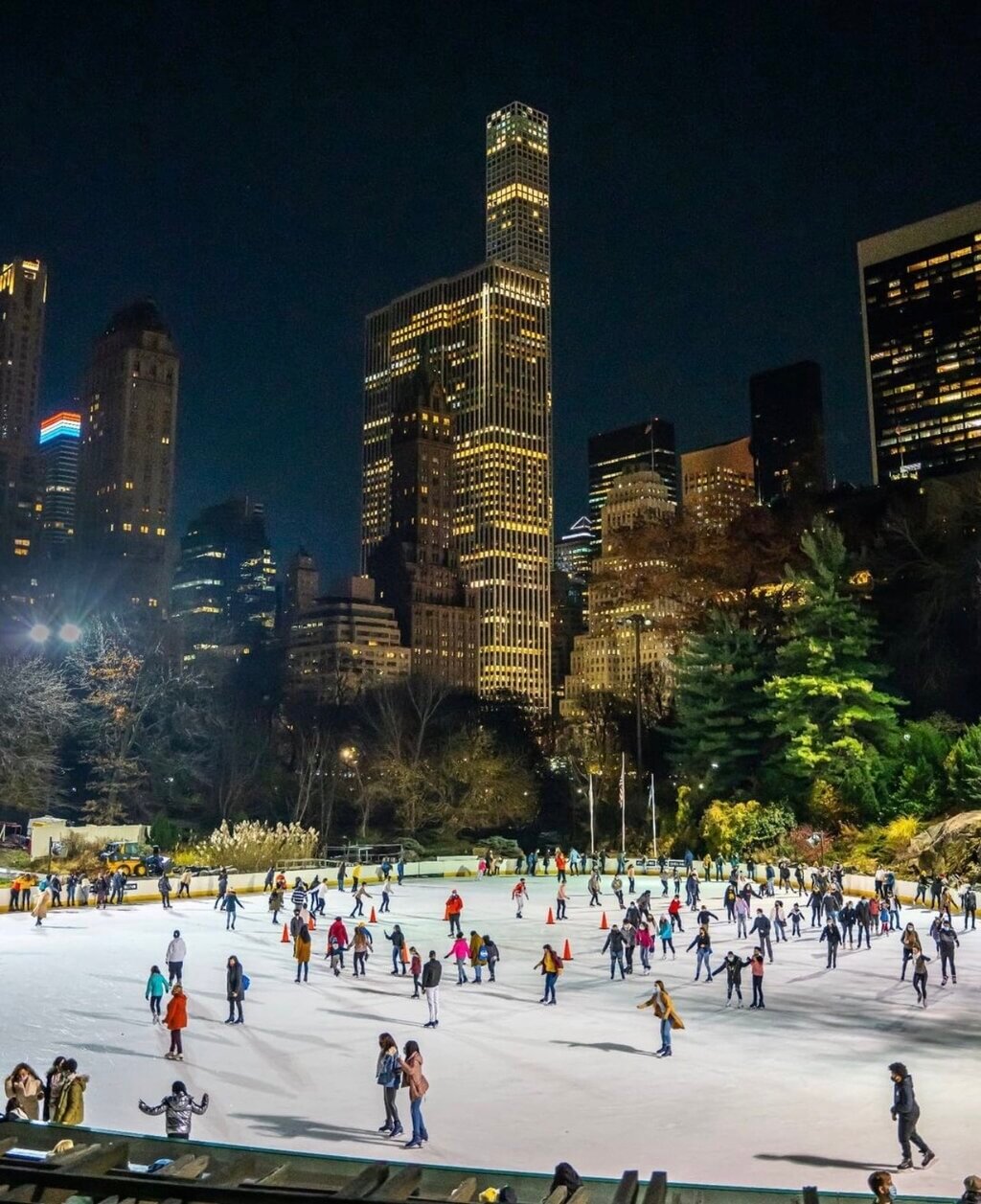 Source: pbs.twimg.com
New York City has many sporting events for sports fans of all stripes to choose from. Catching a basketball, baseball, or hockey game is one of the favorite activities in New York City at night. Since there are ten significant sports teams in five different sports, all located in the city, there is always a game going on throughout your visit.
6. New York City's Times Square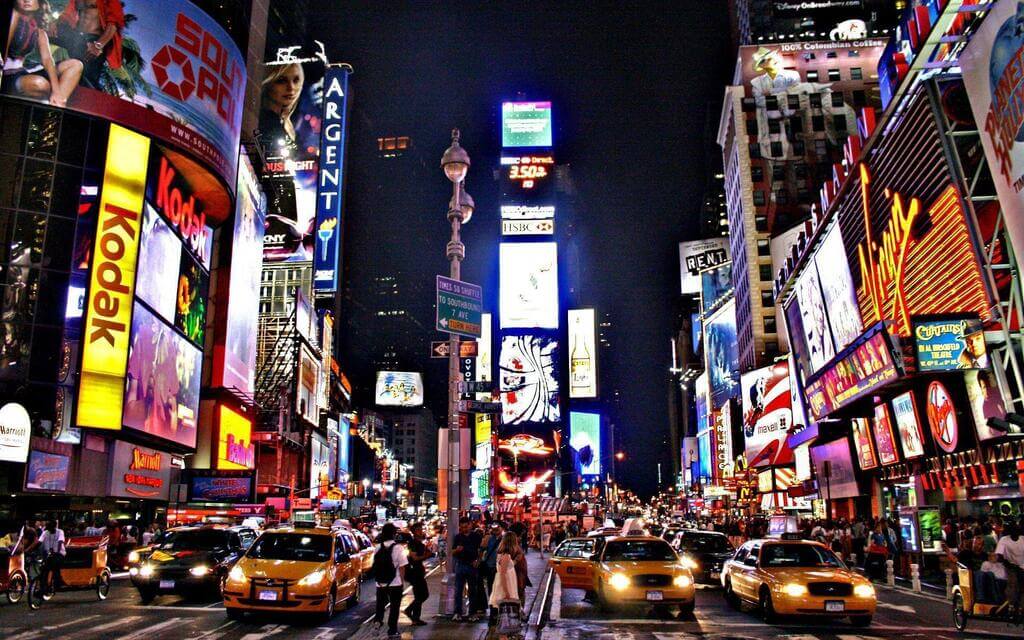 Source: wallpaperaccess.com
Time Square in New York City at night is an unforgettable experience. Don't miss out on what they call "the crossroads of the globe" if you're looking for nightlife in New York City. Giant billboards, crowds, and people dressed as Spider-Man or Mickey Mouse are all part of the festivities. There is a lot to see and do in Times Square. During the night, this location takes on a magical quality. Why not make the most of your time in New York by visiting Times Square at night?
7. See a Show on Broadway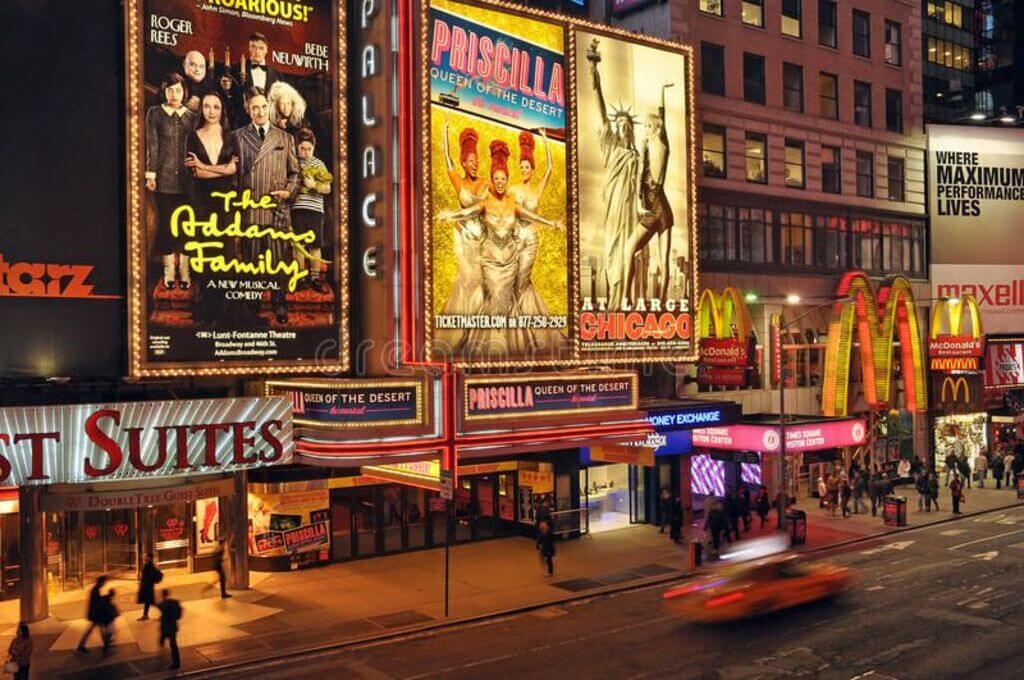 Source: pinimg.com
There are many entertaining things to do in New York City at night, such as seeing a Broadway show. Broadway in New York City is the place to go if you want to see some of the top musicals and performances in the world. It's a brilliant concept for a fun night out in a fun part of town.
Following your visit to Times Square, be sure to see one of the numerous Broadway shows. Consider booking your tickets via Broadway Rush or Lottery tickets for last-minute tickets at an exclusive low price.
8. Hang Out on Lower East Side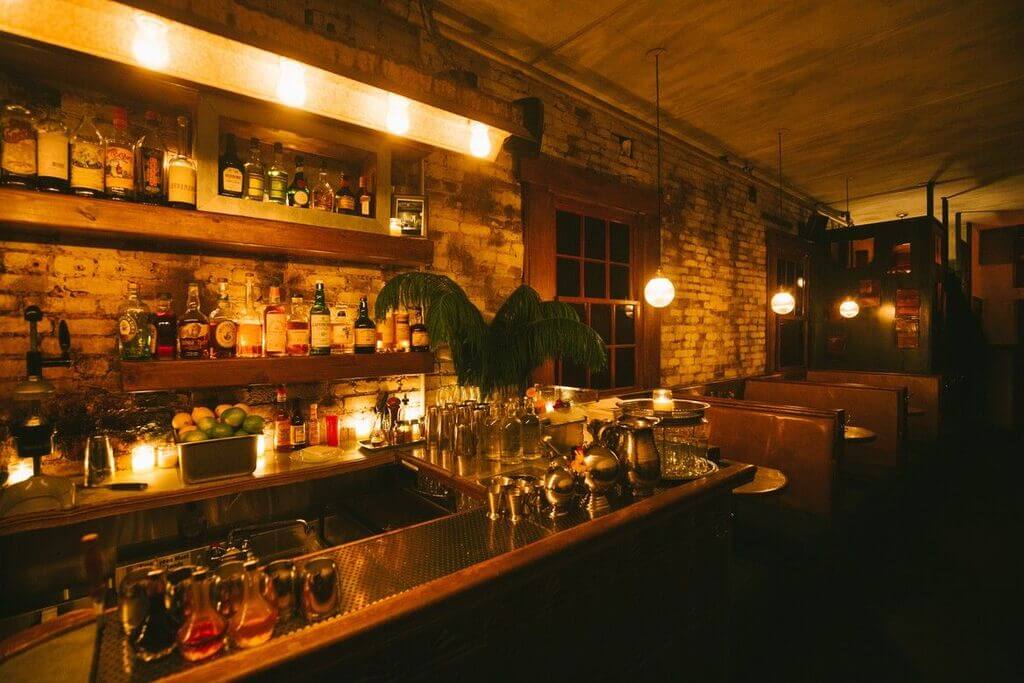 Source: pinimg.com
If you're looking for fantastic bars and restaurants in NYC, spending a night out on the Lower East Side is a great shot and one of the favorite fun activities in New York at night when it comes to going out to dance or for drinks. After a particular hour, most places change into a club and will give a very exclusive, local vibe. It's also one of the cheaper spots to go out dancing and have a drink, a great thing to do at night.
9. Visit Honorable William Wall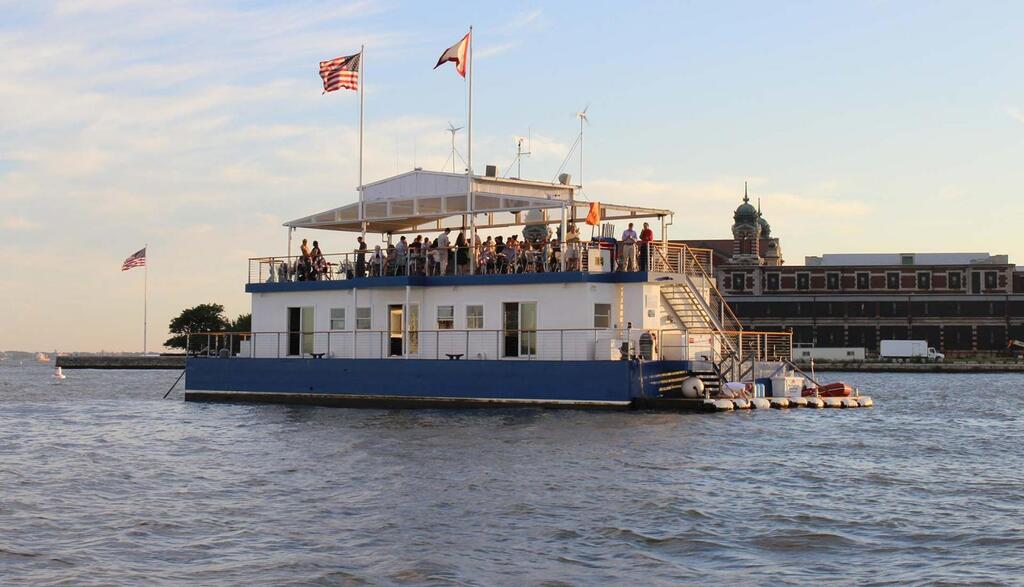 Source: lovingnewyork.de
The Honorable William Wall, affectionately called "Willy Wall," is the floating clubhouse of the Manhattan Yacht Club. The lodge is stationed in New York Harbor north of Ellis Island from May through October. What is so special about it? It's an insider's spot, which provides you with a magnificent view of Ellis Island and the Statue of Liberty – you can also watch the sunset from here, considered as one of the places to visit in New York at night.
10. Enjoy the Speakeasy Bars in New York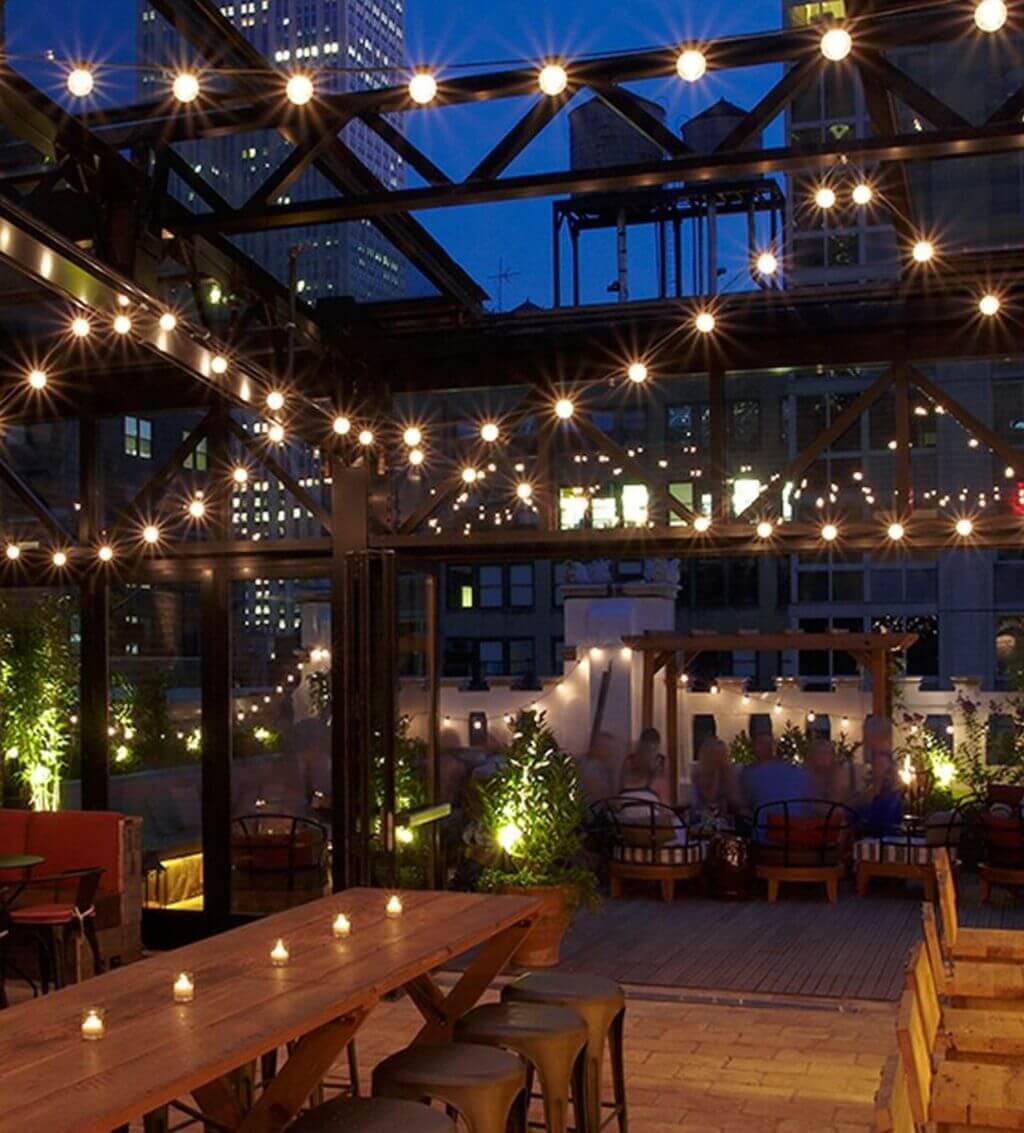 Source: pinimg.com
Do you want to dig into the 20s and 30s of New York? Then, for example, the pub "Employees Only" in the West Village is the place to be in New York City at night! And not only the décor is unique: the Speakeasy Bar Employees Only ranked in the TOP 20 of the best bars in the world. Don't be surprised by its appearance from the outside—you have to enter the pub through the neon-gray "Psychic" sign door.
11. Visit Rooftop Bars in New York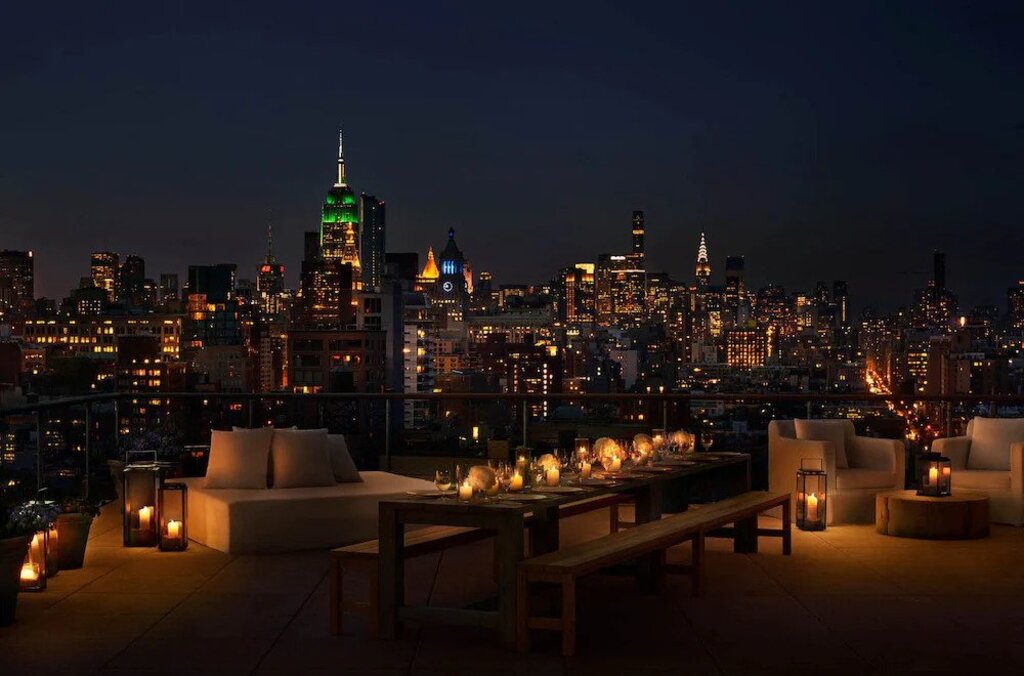 Source: travelapi.com
New York's rooftop bars are one of the highlights, and they could not be missed from the list of the Best Fun Things to Do in New York at night. Think about it – what could be better than enjoying breathtaking views of the city while slurping great cocktails? For that reason, the definitive Rooftop Bars are for you to go out and visit the best bars in New York City. Cheers!
12. House of Yes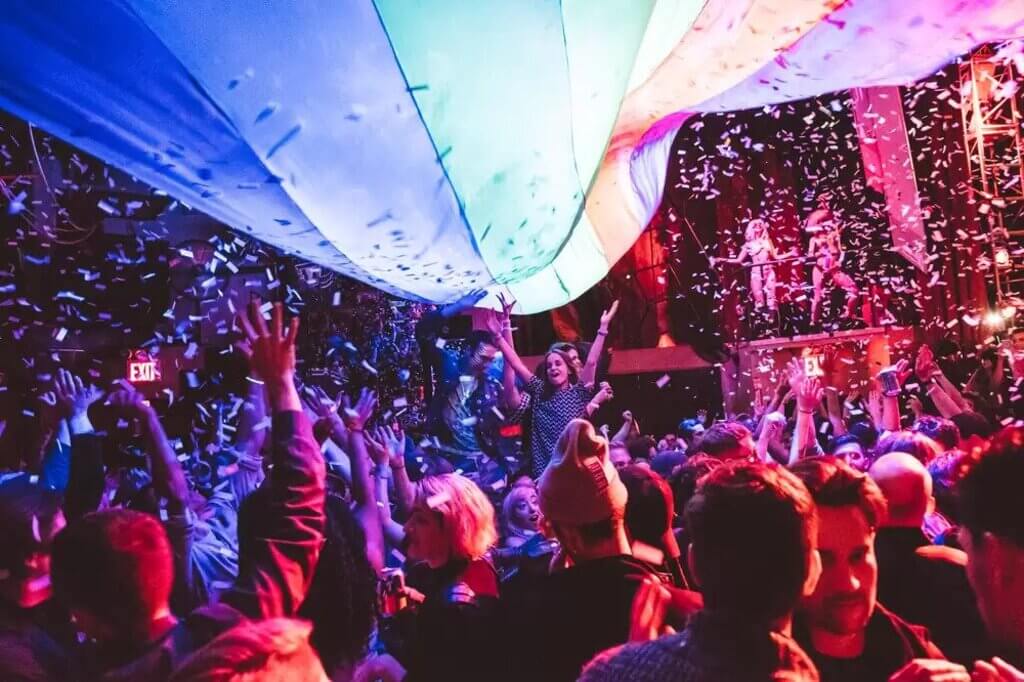 Source: thrillist.com
House of Yes is the wildest and most enjoyable activity in New York at night. There is everything from circus spectacles, immersive movies, burlesque and cabaret shows, aerial extravaganzas, nightlife parties, morning raves, BBQs, and bubble baths. Spending a night out at House of Yes in Bushwick is like entering a whole new world full of enjoyment. The transformative themed setups feel like a playground.
13. Go to the Bars in New York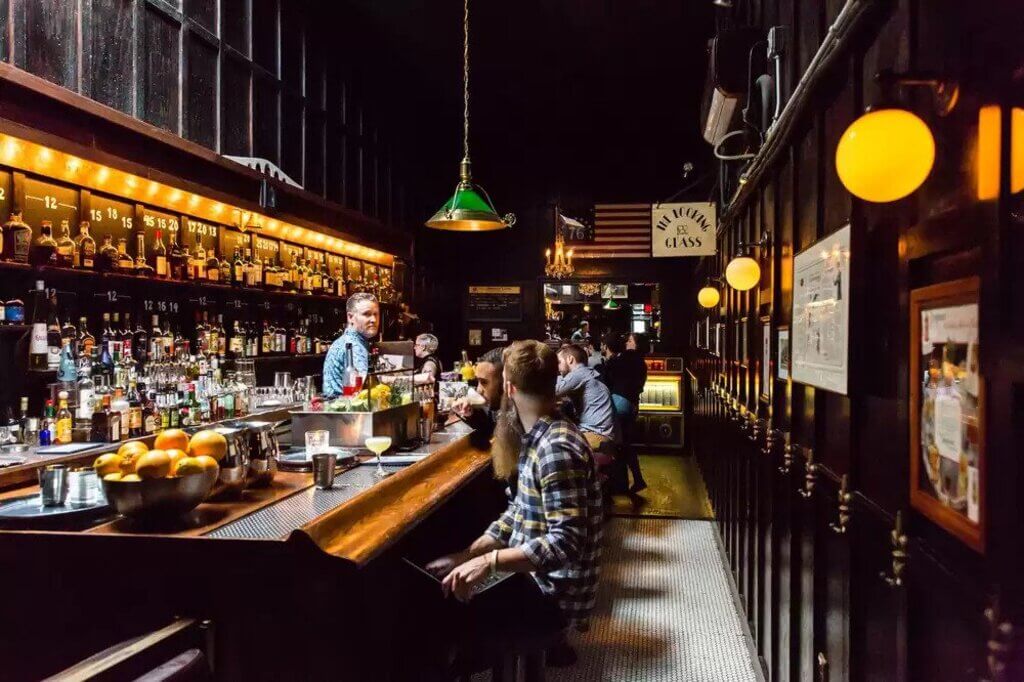 Source: thrillist.com
It's the weekend, you just had a nice dinner, and now you're wondering where you could go out in New York City at night!
You can always visit a bar, which is always gorgeous from the inside. It's excellent to surround yourself with the locals, sip sophisticated cocktails or have a delicious glass of wine.
14. Hangout at Greenwich Village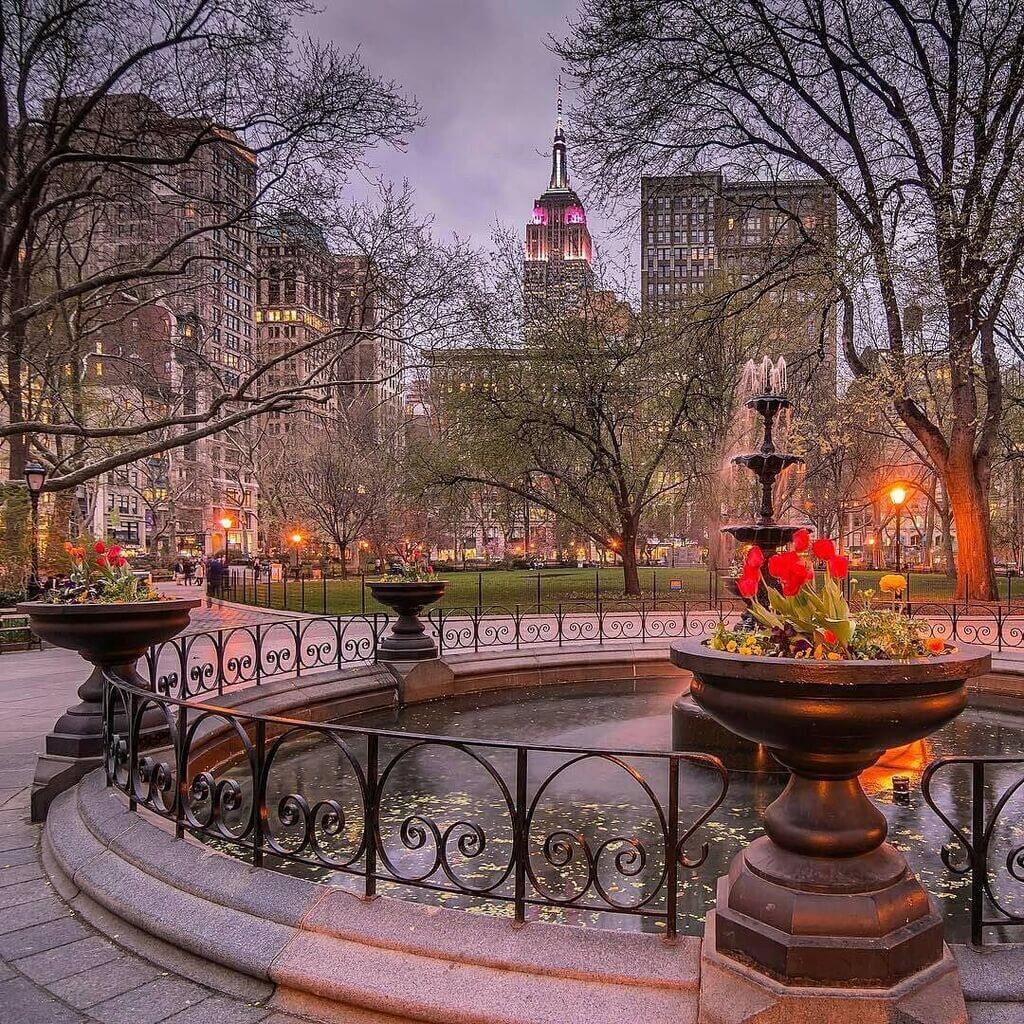 Source: pinimg.com
This Village is unquestionably a 24-hour community in New York at night. Washington Square Park which is in Greenwich Village is the most delicate area to people watch because it includes hundreds of affordable pubs and restaurants and lovely green side lanes. The park is well-lit at night, making it a safe place to walk about and relax. Even if you're only in the park for one hour at night, you'll see anything from impromptu performances by 20-30 people to acrobats and classical musicians playing in the open air.
15. Take a Carriage Ride in Central Park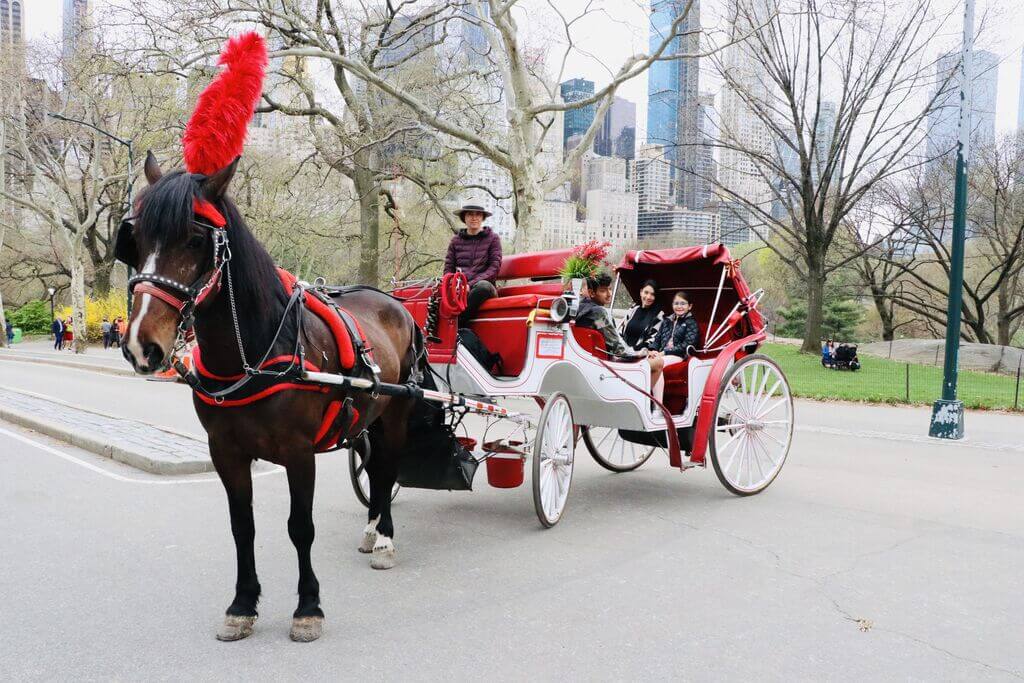 Source: expedia.com
It's safe to say that Central Park is one of the most well-known green spaces in New York City at night. Nearly 843 acres, it is one of Manhattan's largest parks and draws thousands of people each day. A journey in a horse-drawn carriage across the park at night is a memorable experience. You'll walk around Central Park's most beautiful areas at night, admiring the illuminated trails and surrounding buildings.
16. Explore the City of Art in the Metropolitan Museum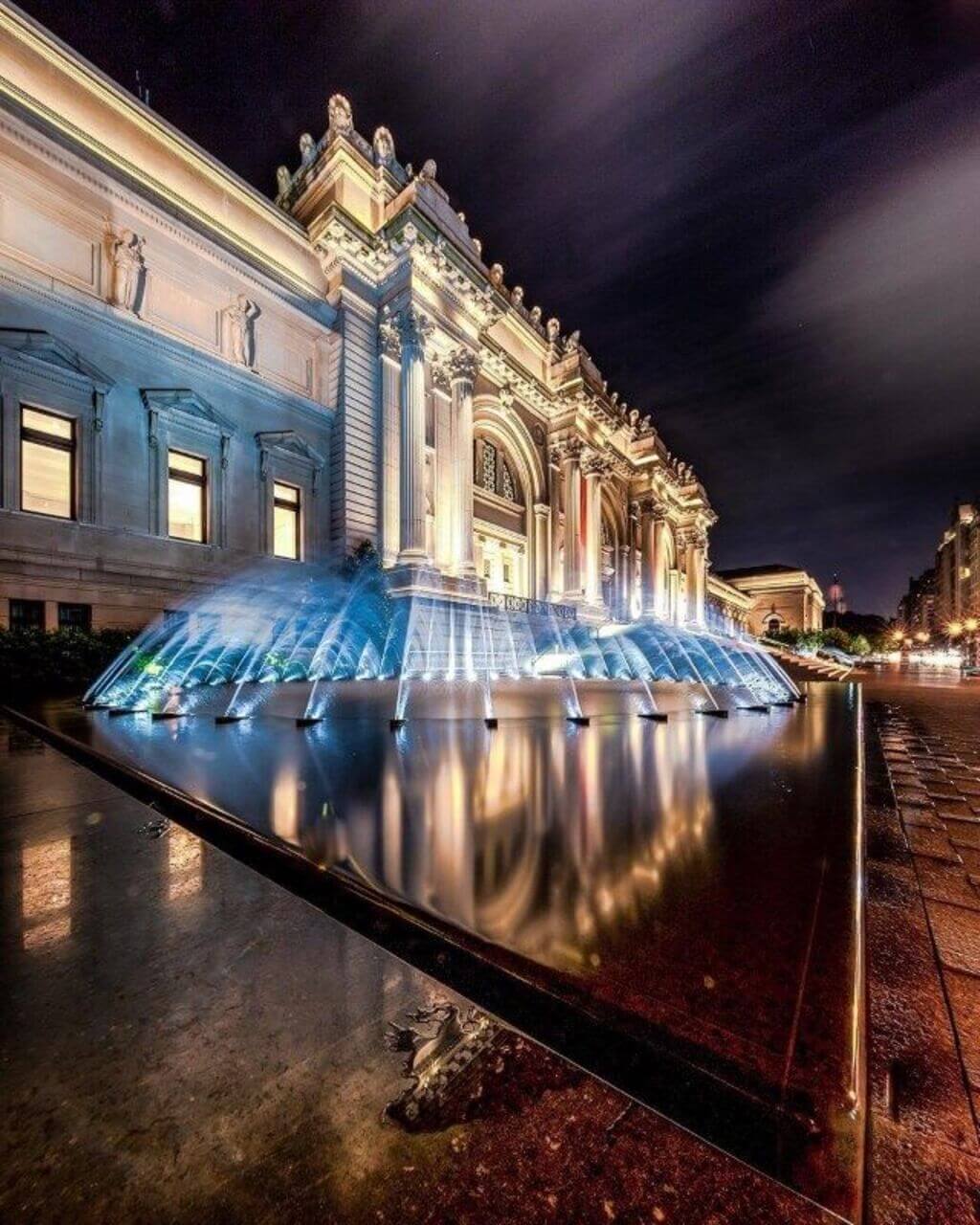 Source: pinimg.com
North America's most famous art museum, the Metropolitan Museum, is in Manhattan. Met Gala and other high-profile events have made it a popular destination. It's necessary to see the museum in Manhattan, but why not visit it at night instead?
The Metropolitan Museum of Art is open until 9 p.m. on Fridays and Saturdays, allowing visitors to see a late-night show as well.
17. Have a Meal at the One World Observatory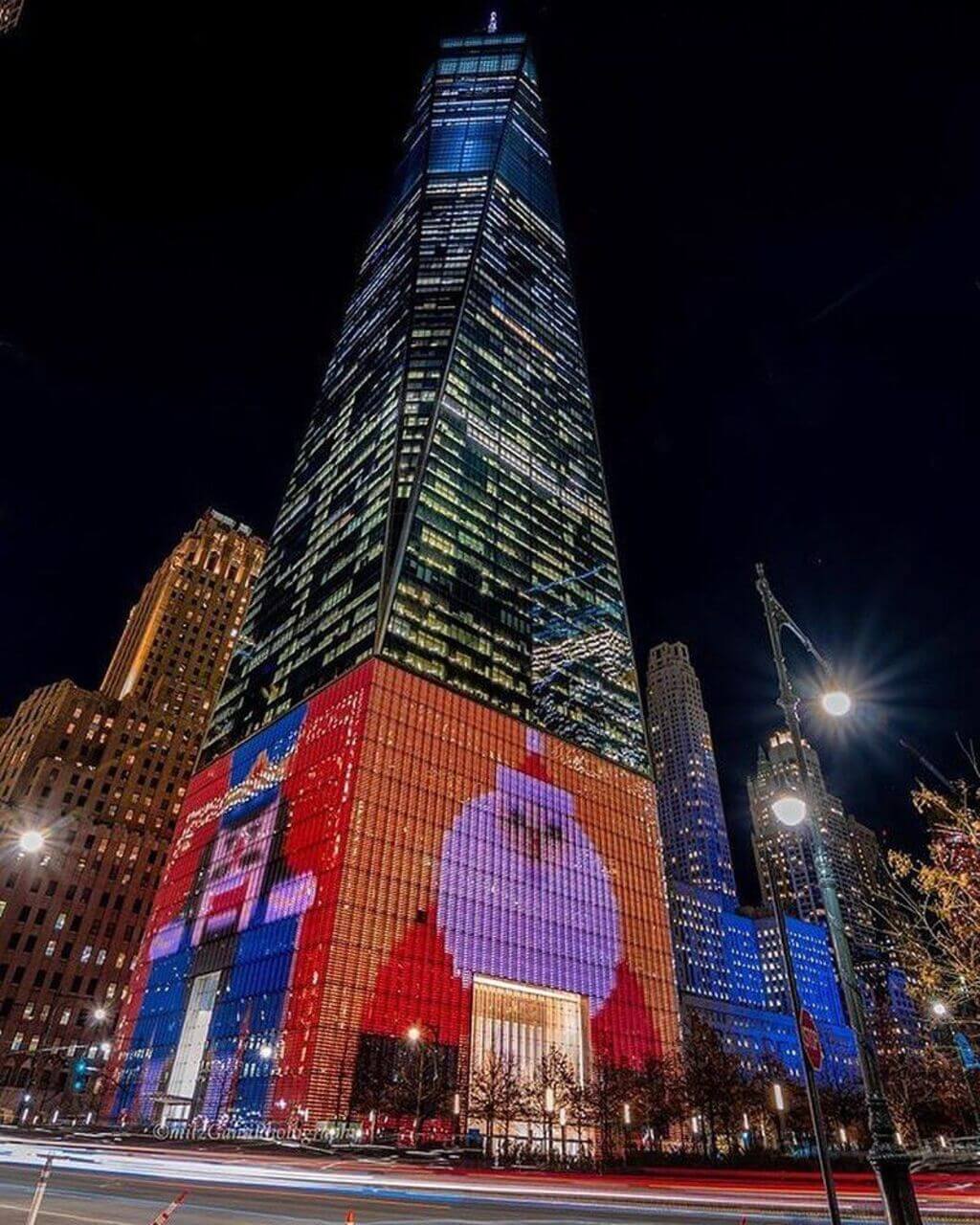 Source: pinimg.com
The One World Observatory is located on One World Trade Center's 100th, 101st, and 102nd floors. These floors have a restaurant and an observation deck. Being able to eat dinner while taking in New York skylines at night from an observation deck is an unforgettable experience.
One of the most romantic things to do in New York at night is to dine at One World Observatory. Entrees include burgers, lobster rolls, filet mignon, and New York strip steak. Craft beers, superb wines, and elegant cocktails are all available to enjoy your meal.
18. Take a Harbor Boat to enjoy New York Skyline at Night
Source: expedia.com
When the sun sets over New York City and the city lights come on, it's breathtaking. The Harbor Lights Night Cruise is an excellent opportunity to see the scenery transform from day to the night.
You'll get a bird's-eye view of the New York City skyline at night as you sail along the Hudson River on the sightseeing tour. The Statue of Liberty and the Brooklyn Bridge are just two of the numerous sights you'll see on this journey.
Also Read: 6 Things To Do In New York In January 2023: Make Your Trip Memorable
19. You May Hear Jazz Music in Harlem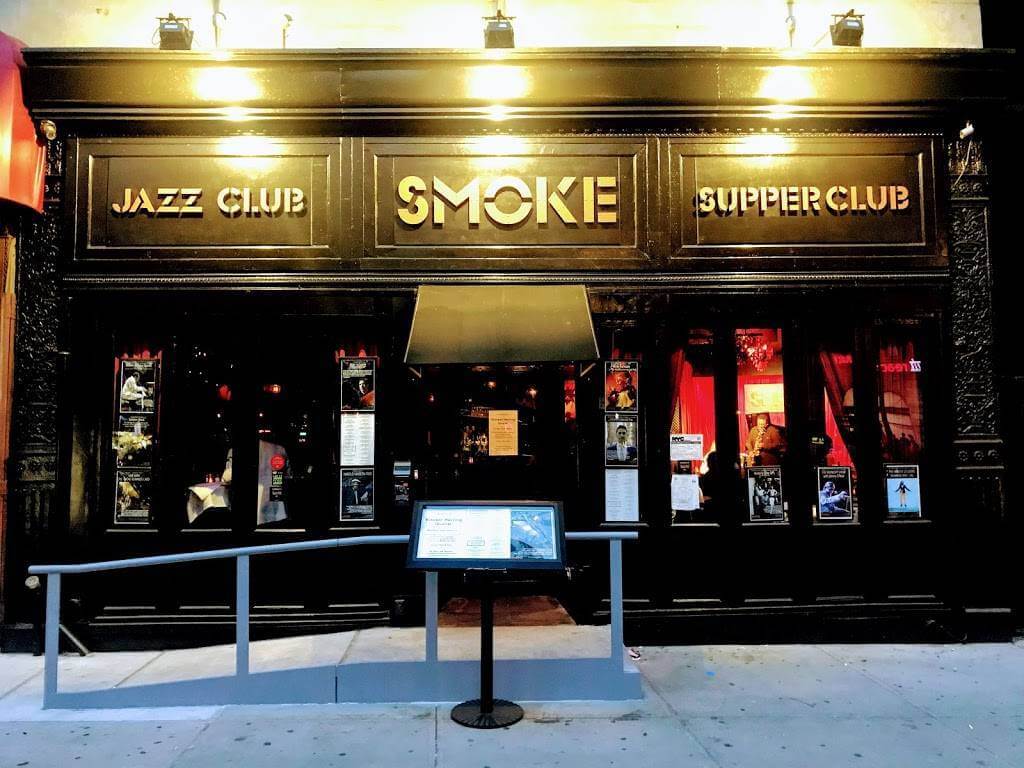 Source: cdn.usarestaurants.info
Located on Manhattan's Upper East Side, Harlem is one of the city's most dynamic areas. There are several jazz clubs in the neighborhood that are well-known. Jazz clubs in New York City at night are a unique and unforgettable experience while visiting the city for the first time. Take a Harlem jazz tour to visit all the most significant locations in the evening.
20. Explore New York City's Scary Side on a Ghost Tour
Source: scene7.com
Some of New York City's past isn't all that pleasant. A ghost tour of New York at night is an intriguing experience at night.
Many excursions are available, including gangster and ghost tours, haunted parks, restaurants, university campuses, and tours of the city's most haunted landmarks. It doesn't matter whatever tour you take; you'll learn something new about New York and may perhaps see some creepy paranormal activity.
Have Fun in New York at Night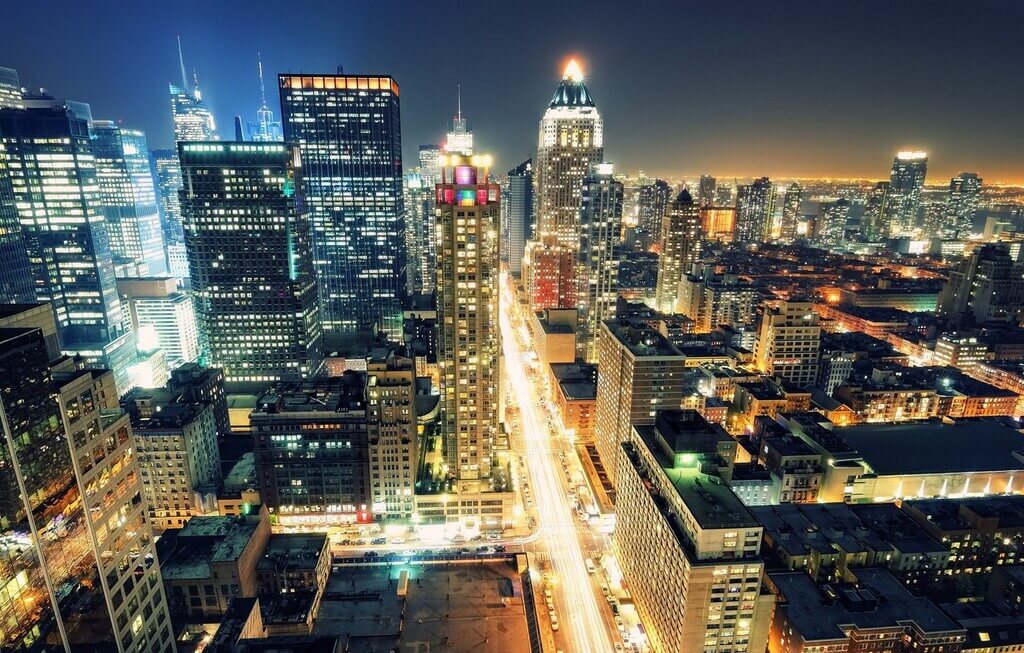 Source: goodfon.com
Everyone should make a trip to New York City at least once. There are many things to see and do in the pulsating metropolis. New York at night offers a diverse selection of activities and sights to visit. Regardless of your hobbies, you'll have an amazing time in New York City!
FAQs
1. How Safe is it to Walk in New York at Night?
Indeed, you can take a stroll down the street without a problem. The hour of supper in New York City is 10 p.m., which is by no means "late." If you go at that time, you might be shocked at how packed the sidewalks are.
In addition, the subway is a simple mode of transportation, and you should feel at ease utilizing it. Walking a mile and a half is less likely to get you lost than taking the subway, but you're still unlikely to go lost. Have a wonderful vacation!
2. How Much will it Cost to Visit Times Square?
The streets of Times Square are open 24 hours a day, seven days a week. The Midnight activities and people-watching are two fantastic free nighttime activities. Several of the most popular attractions in the area, like Madame Tussauds, are open far into the night.
3. Is the City of New York Available to Visitors?
International visitors will once again be able to enter the United States to visit New York City on November 8, 2023. A complete set of immunizations is required for all passengers over 18.
4. Is Central Park lit Up at Night?
Generally, it lit up beautifully after dusk. But last time central park's winter light program ran from November 24, 2022 – January 8, 2023, from 4:30 p.m. to 9:30 p.m. every night.
For more updates on the tourism industry, visit Travelila.