Without Aquas Calientes, it's almost impossible to access the well-known Machu Picchu. We all have heard about Machu Picchu at least in our lifetime. It has its famous legends and stories. Just 30 kilometers down the mountain, in the shadow of the famous Machu Picchu, is a settlement older than this historic place.
It is a little town with a population of 3,500 people and an average of 1,500 tourists every day, where you can see the confluence of the urban and commercial settings. Aguas Calientes is the city's equivalent of an airport: beautifully built of cement and corrugated metal to shelter and house the visitors heading to Machu Picchu.
So, what to do in Aguas Calientes?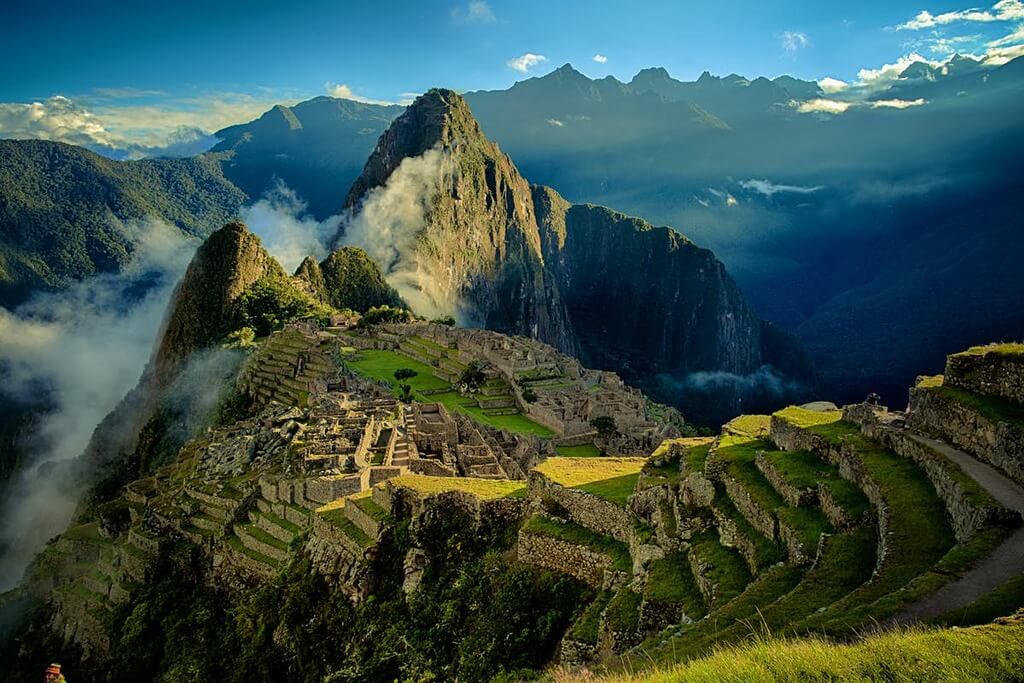 Source: imgix.net
From basic lodging to expensive Aguas Calientes hotels, the place has created a significant tourist and attraction infrastructure.
Top 8 Things to Do in Aguas Calientes
1. Enjoy the Hot Springs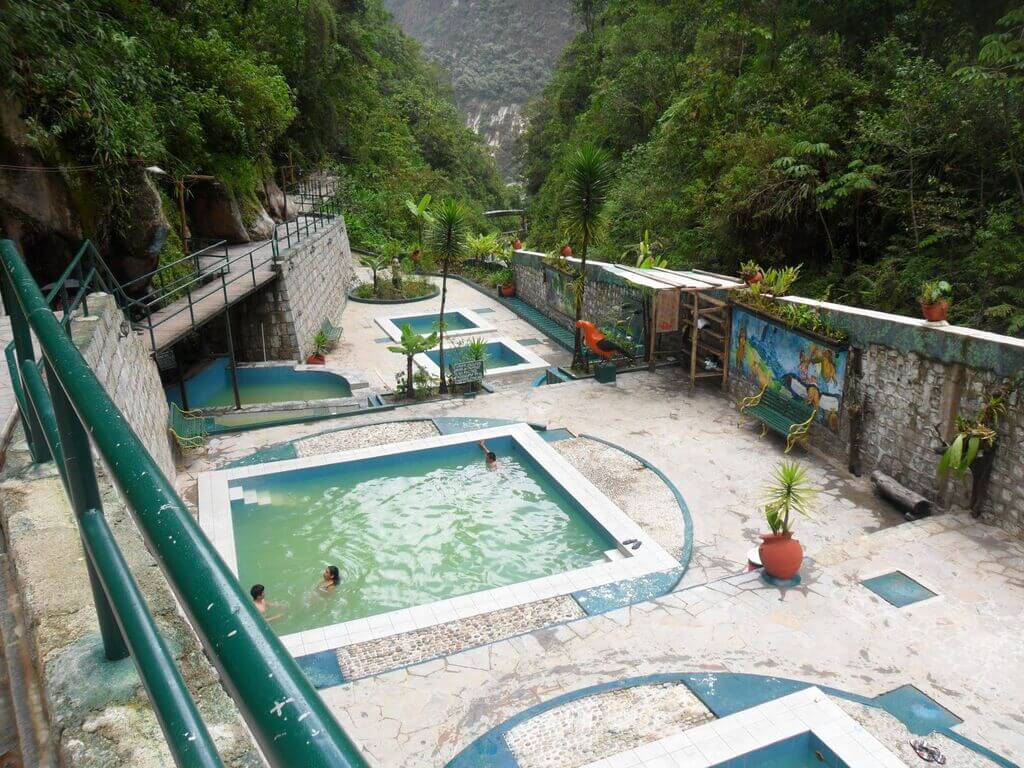 Source: pinimg.com
Interestingly the name Aguas Calientes receives its name from its famous hot springs that run through it. You can experience the beautiful amalgamation of five pools with temperatures ranging from 36 to 47 degrees Celsius which is less than a kilometer away from the village, making it easily walkable. The evident sulfur presence is visible because of its yellowish hue.
Although one might think it's unhygienic due to its color, the waters of Aguas Calientes' hot springs are natural, coming directly from several volcanic sources. Researchers have also studied that the water content possesses a wide range of medicinal characteristics.
If you wish to bathe in this hot spring of Aguas Calientes, there are amenities to cater to your showering experience like lockers and showers available for washing before entering. There are certain things you might have to carry on your own like towels, and other showering items, as they will not be available on the spot.
Availability: Aguas Calientes's hot spring baths are available Monday through Sunday from 5 a.m. to 8 p.m.
Entry ticket price: PEN S/. 10.00.
2. Visit Mandor Gardens Near Aguas Calientes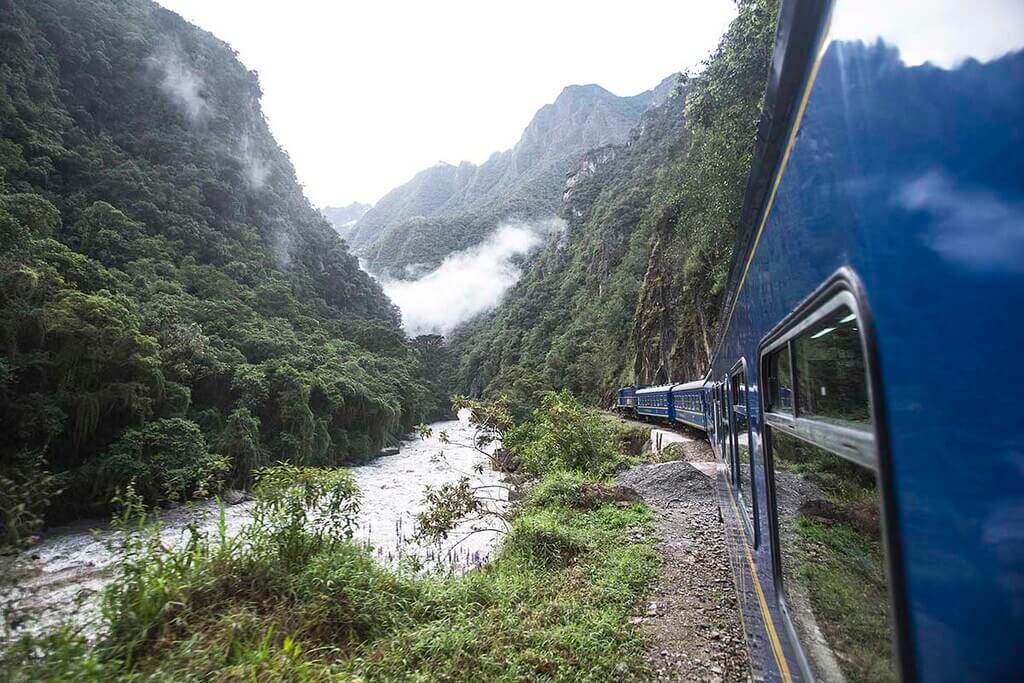 Source: peruforless.com
The Mandor Gardens is not that popular so you can easily enjoy some time away from the hustle-bustle of the crowd. Hence, It is considered by many to be one of the best-kept secrets on the Machupicchu trek. Mandor Gardens are close to the Aguas Calientes town and Machu Picchu.
This natural garden is a genuine paradise for anyone who loves walking around the forest and admiring the untamed flora-fauna and animals. One needs to walk for about an hour to 45mins to get to the location to get treated to a lush environment topped by a 30-meter waterfall.
3. Delve into the Interactive Streetlife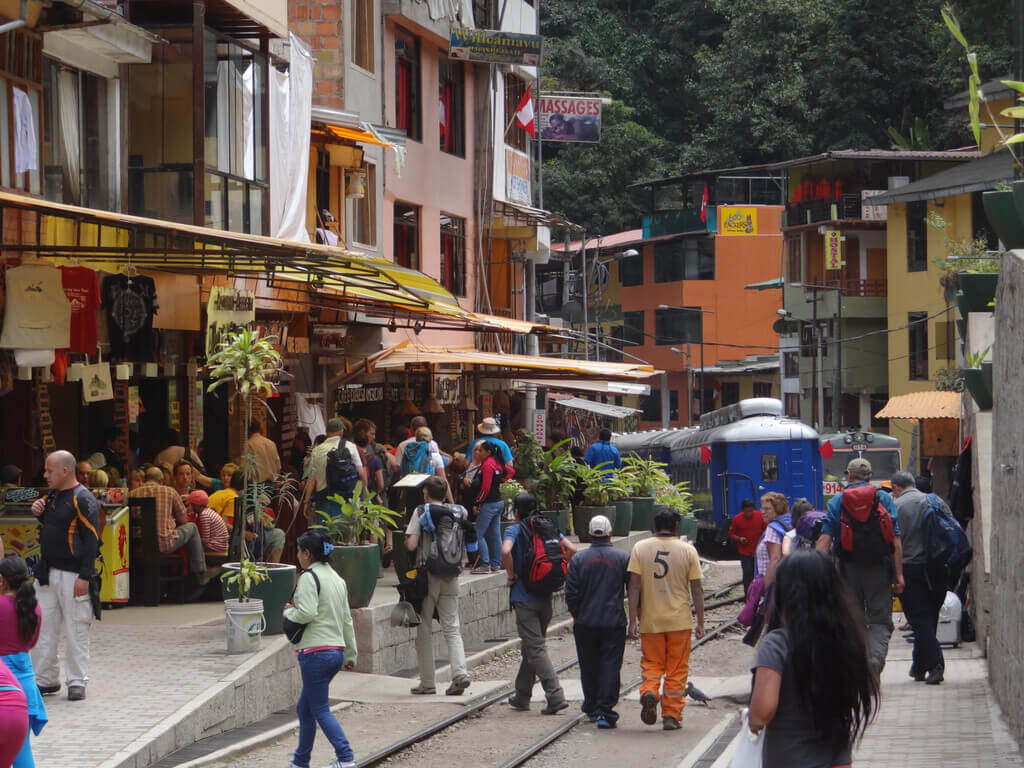 Source: ticket-machupicchu.com
Usually, a lot of tourists halt before visiting Machu Picchu to enjoy the offering of the interactive streets of Aguas Calientes. You can visit the modest church of the Virgen del Carmen and walk around Manco Cápac's main square.
Here, you can also get some shopping done, but note that Aguas Calientes handicrafts are more expensive than those marketed elsewhere around the country, for the best rates, go to the local artisans' market. Additionally, you can stop at the Mercado de Abastos to eat and enjoy the unique experience.
4. Stop by Mariposario de Machupicchu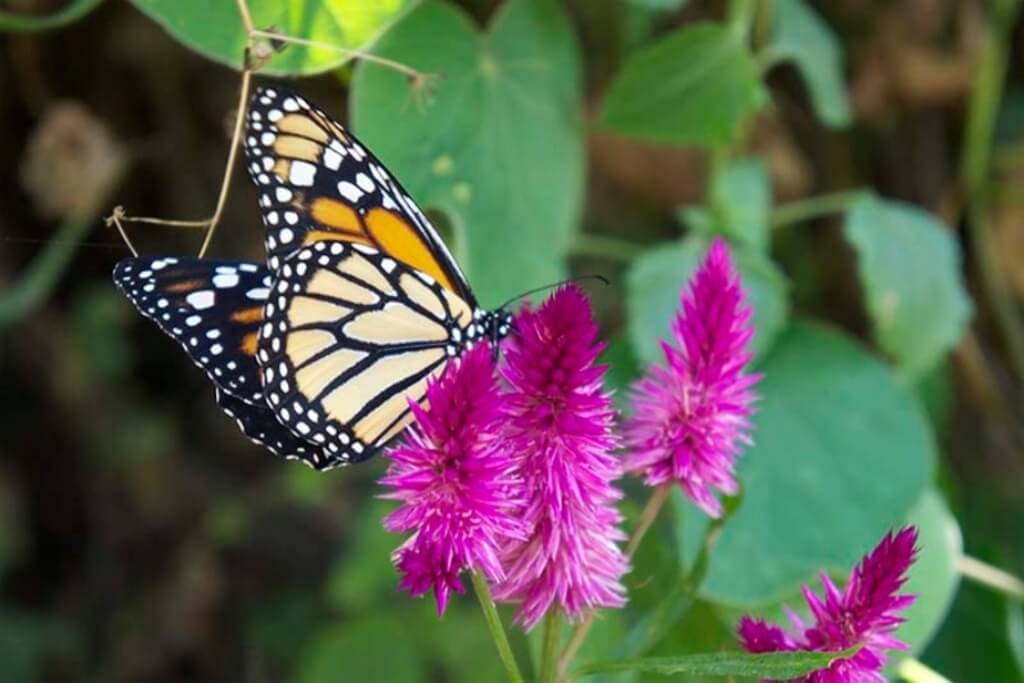 Source: lcperu.pe
At the Mariposario de Machupicchu, a butterfly farm where you can witness an interesting multitude of butterflies. This diversity also lets you notice various stages of growth of beautiful butterflies.
The park is operated entirely by anyone and everyone who loves butterflies. to protect and habituate the 370 species of butterflies that live in the area. The park is a 25-minute walk from Aguas Calientes, before the "Puente Ruinas" taking the bus route to Machu Picchu.
5. Adventure: Climb to the Top of Huayna Picchu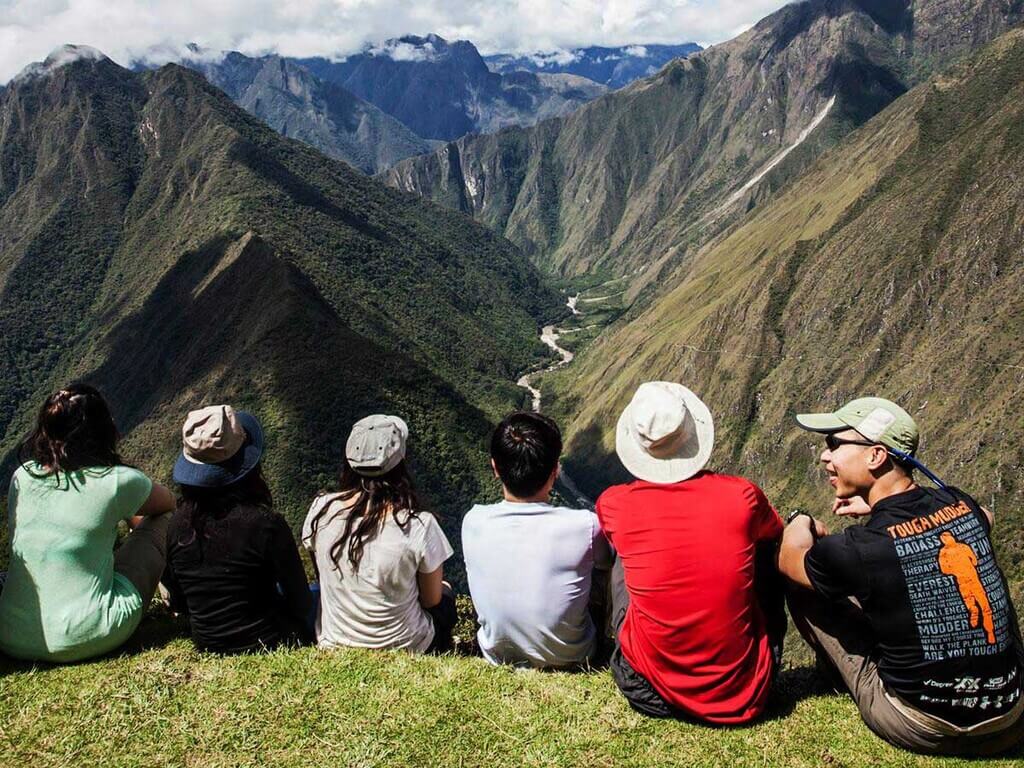 Source: tierrasvivas.com
Just near Aguas Calientes, Huayna Picchu, Quechua for "young mountain," is the renowned peak that might be visible to you in all circulated popular Machu Picchu pictures on social media. It's so popular that you can't just show up and start climbing, you have to reserve tickets months in advance, as the access is extremely limited. The climb is short that takes from 1.30 – 2 hours round trip, but steep. As you search at the top of Huayna Picchu you can experience a spectacular perspective of the area and surroundings of Aguas Calientes
6. Must-Visit Manuel Chávez Ballón Site Museum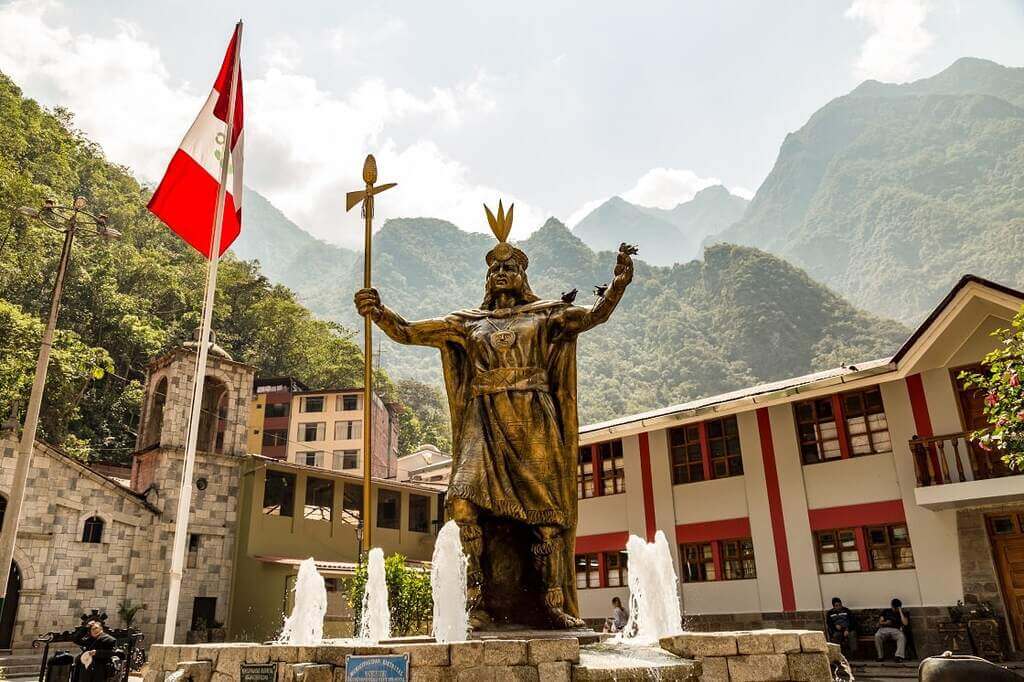 Source: cloudinary.com
On the Hiram Bingham road leading to Machu Picchu, Manuel Chávez is located at 112 kilometer. From the town of Aguas Calientes, it will take you around 20 minutes to walk there.
Manuel Chávez Balló museum houses around 250 artifacts, including ceramics, bronze and copper tools, skeletons, and other Machu Picchu-related items. These exhibition pieces display Inca construction artifacts, explaining how the fortress was constructed.
Entry Tickets: You can get a 'Machu Picchu + Museum' ticket together to get in, This also includes admission to Inca City.
7. Shop at the Handmade Market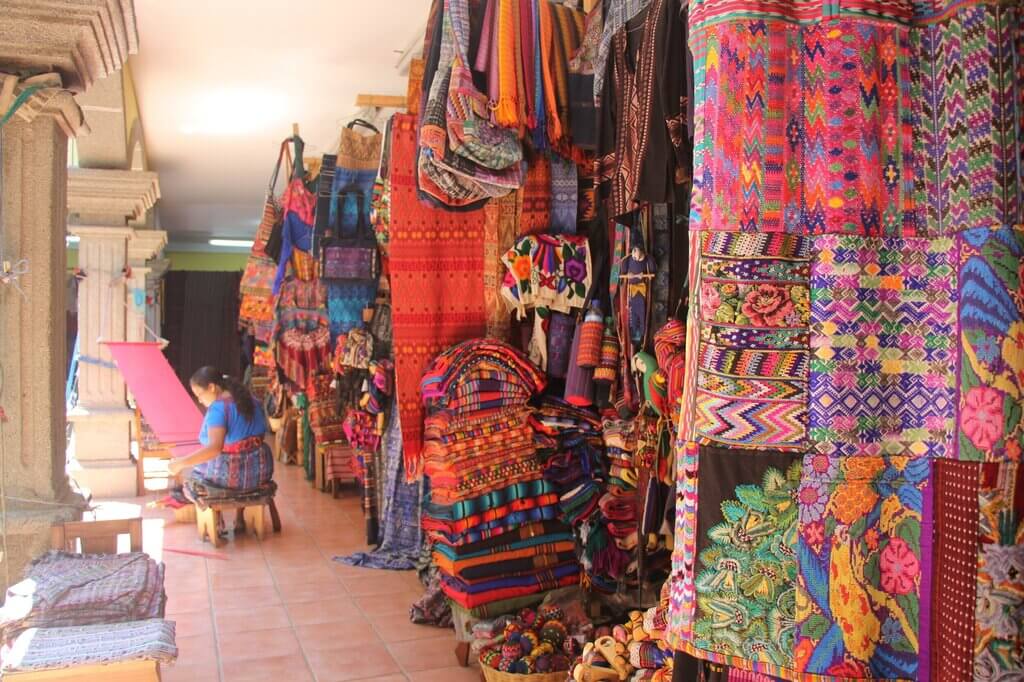 Source: squarespace-cdn.com
After viewing Machu Picchu and before you board the train you can choose to shop at the artisan market. To the right of the train station of Aguas Calientes lies this handmade market. On both sides of the railway, many trading posts are constructed, giving an impression of a long retail street. There is a wide range of handicrafts and kitchenware available, including alpaca clothing, paintings, wood sculptures, stone, musical instruments, masks, gold jewelry, silver, etc.
8. Experience the Calm Nightlife Aguas Calientes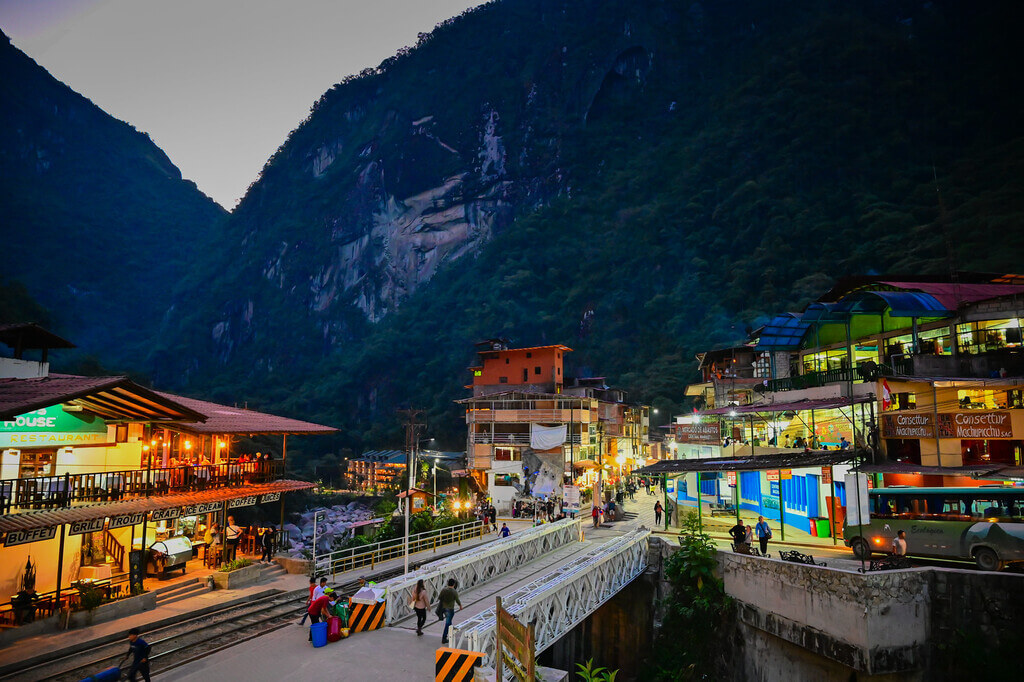 Source: staticflickr.com
Unlike other tourist destinations, the nightlife in Aguas Calientes is calm. Away from the busy nights visitors enjoy the chill drinking in and around the local eateries. There are also traditional dances performed to live music, which you can enjoy almost every evening.
Ready to Explore Aguas Calientes?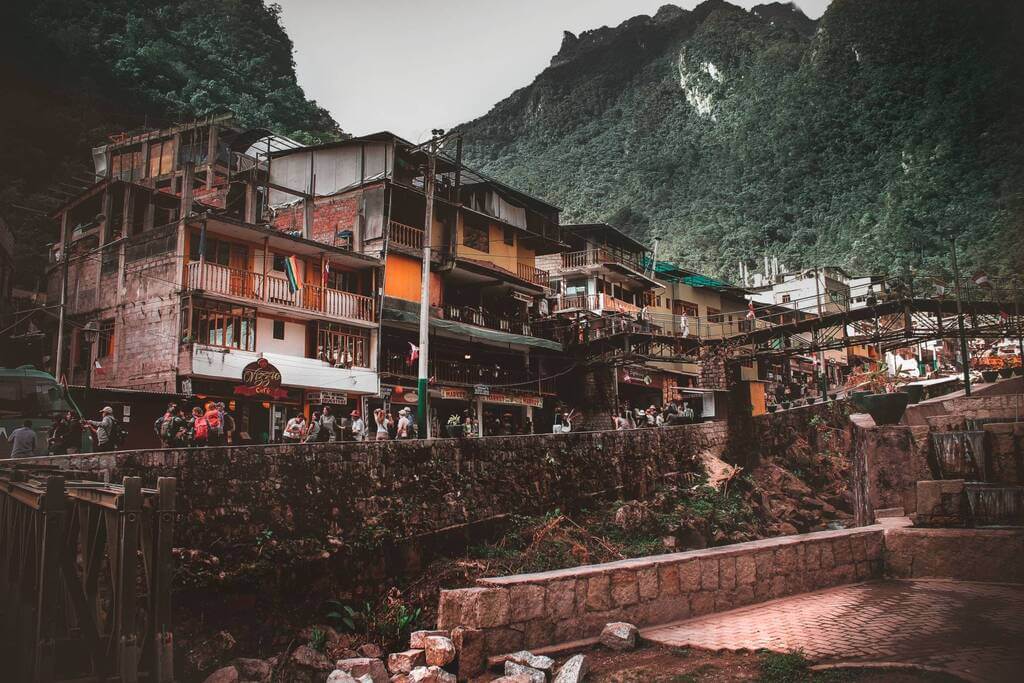 Source: traveldudes.com
Aguas Calientes is a destination that no one lists as a priority to visit, as It's not a stand-alone location. Everyone is at Aguas Calientes for one reason and that is to check off a bucket list item by visiting the popular Machu Picchu site. As there are no famous spots, postcards, or eateries, Aguas Calientes is etched into people's hearts for their traveling time around Machu Picchu.
FAQ's
1. What Is the Weather in Aguas Calientes?
The weather in Machu Picchu and Aguas Calientes is different from its surroundings due to the lower elevation and cloud forest environs. One can also notice that there is no clear distinction between the rainy season from November to March and the dry season from April to October. Hence, rain can fall at any time of year in the Aguas Calientes region.
Clear blue skies, on the other hand, are not unusual after a rainstorm, even during the rainy season. Days in Aguas Calientes are generally humid and pleasant. The average temperature ranges from 68°F to 80°F. Whereas the nights are colder in Aguas Calientes.
2. Where is Aguas Calientes?
Aguas Calientes is a small cosmopolitan city located just below Machu Picchu. It is known as Machu Picchu town due to its proximity to Inca City. It is the capital of the homonymous district, where the District Municipality is based.
It is the main access road to the Sanctuary of Machu Picchu. Aguas Calientes is located 112 km northwest of the city of Cuzco, in the Urubamba Valley, in the lower part of the Sacred Valley of the Incas. It is 6 kilometers away, about 1h 30'walk, from the archaeological zone.
3. How to Get to Aguas Calientes?
Whether you're on your way to or from Machu Picchu's most famous site, you'll need to stop in town at some point. Because there are no paved roads between the Valley and Cusco, you will be unable to rent a cab, drive your car, or take a bus to Aguas Calientes. The nature of Machu Picchu regions restricts access to this remote Aguas Calientes. Hence, you are only limited to travel to Machu Picchu by train or walking.
The majority of visitors arrive in Aguas Calientes by train, which takes them through breathtaking surroundings. The journey takes between 3 and 2 hours from Cusco and 1.5 hours from the Sacred Valley. The picturesque train ride to Machu Picchu and the enjoyable onboard entertainment highlight many train travelers.
4. What Is the Best Time to Visit Aguas Calientes?
Aguas Calientes and other nearby attractions are busiest in June, July, and August. Peruvians on vacation combine with a larger number of foreign guests to increase the total number of visitors. Hotels, train tickets, and other services in Aguas Calientes sell out rapidly. That is why make a reservation with you as far ahead as possible.
The low season runs from December to February. A benefit of visiting Aguas Calientes during these months is that it is less crowded. But note the Inca Trail is closed for the whole month of February. Additionally, you can also travel throughout April, May, September, and October for fewer tourists and typically better weather.
In the end, the optimum time to visit Aguas Calientes is determined by your weather preferences, crowd levels, and trek preferences.
5. Where to Stay in Aguas Calientes?
If you are visiting Machu Picchu stay in Aguas Calientes hotels, as majorly people do this. Note that only one hotel is located near Machu Picchu's main entrance, buses stop running after 5 pm, and there is no transportation between Aguas Calientes.
For more updates on the tourism industry, visit Travelila.