Malaga: A Gastronomical Experience
Málaga has a rich history of gastronomy dating back to the eighth century BC when the Phoenicians settled there. Over the last 20 years, the city's officials have worked hard to offer tourists more than just beautiful beaches. They've created a diverse array of food and cultural experiences. You'll also find numerous excellent restaurants and bars.

Like many places in southern Spain, locals and visitors alike flock to tapas bars, where they share a variety of dishes, from Russian salad to plates of cold prawns and glasses of Málaga and Moscatel wines poured directly from the barrel at ILUNION MALAGA. Whether you're starting your day with a sumptuous breakfast, indulging in local and international cuisine for lunch or dinner, or enjoying a snack or drink in between, ILUNION MALAGA ensures that your taste buds are well taken care of during your stay.

Everywhere you go in Málaga, you'll notice a strong sense of pride in their culinary culture, thanks to its status as a cultural hub. As a result, the city's food offerings continue to improve.
Malaga's tapas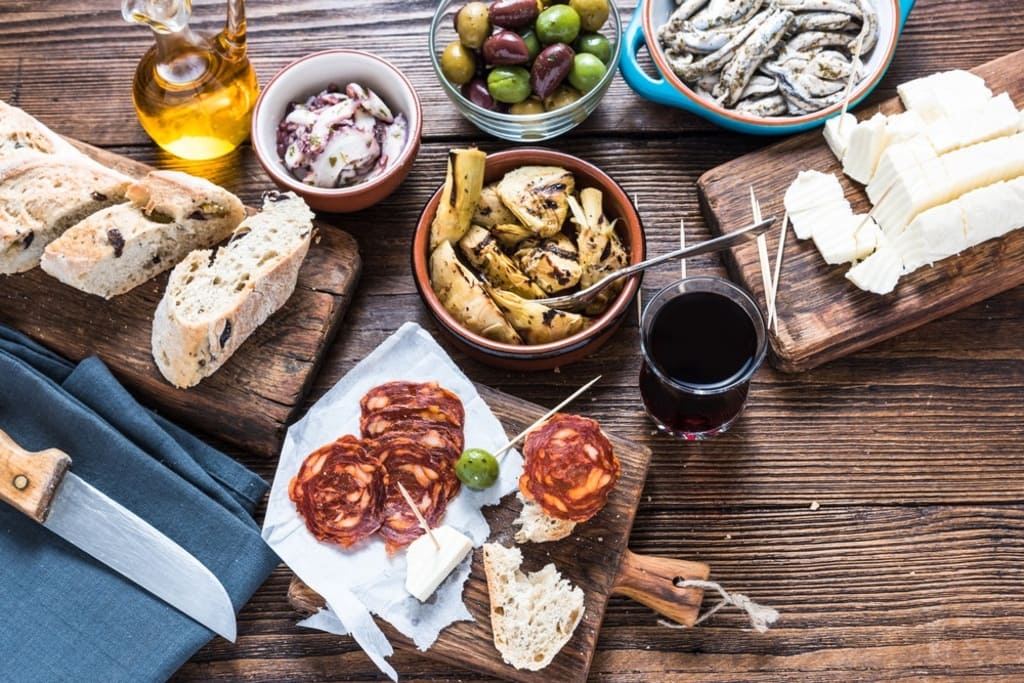 In Málaga, tapas are like bite-sized versions of the region's favorite dishes. One of the most popular tapas in the city's bars is fried anchovies, known as "boquerones fritos." But you'll also find a variety of other tasty options from the sea, like squid (calamares and calamaritos), cuttlefish (choquitos or puntillitas), red mullet (salmonetes), and dogfish (cazón).
Fresh fish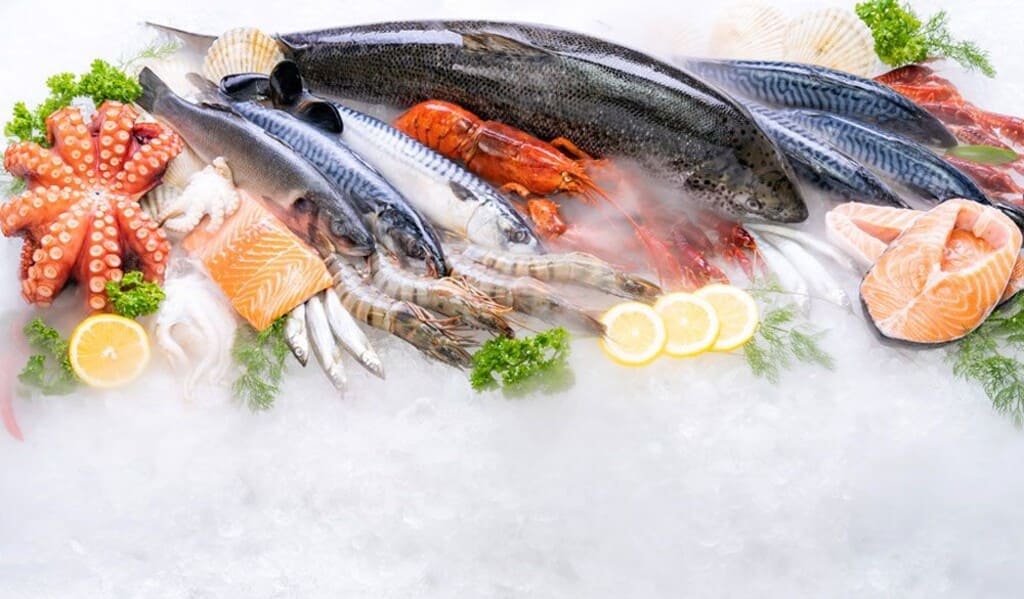 If you're a seafood lover, Spain has a lot to offer, and Málaga, Andalusia, is no exception. Here, you'll find some beloved dishes like deep-fried anchovies called "Boquerónes" and authentic sardine skewers known as "Espetos de sardinas," which are grilled over an open wood fire right on the beach. Given that Spain is surrounded by water on three sides, it's no surprise that seafood is a big deal in Spanish cuisine.
For the best seafood experience in Málaga, we recommend seafood from the Costa del Sol. And if you ever find yourself unsure about what to order, our fish dictionary below will come in handy. Enjoy your culinary adventures!
Extra virgin olive oil
Olives make for a perfect appetizer in any Spanish city, but in Malaga, they're in a league of their own. Here, you can discover olives that are sliced and seasoned, and some of them are so uniquely flavored that they become quite addictive.
If you happen to be in Malaga, the best way to dive into the local cuisine is by eating food made in extra virgin olive oil. It's a chance to soak in the true Andalusian vibe and savor the delights of Malaga's culinary scene.
Fried fish
If you find yourself at a beachside restaurant and can't decide which fish dish to choose, consider asking for a "Pescaíto frito or fritura Malaguena," which is a delightful mix of fried fish. This platter typically includes red mullet, sardines, cuttlefish, small squids, anchovies, cusk-eel, horse mackerel, dogfish, prawns, and more as its main ingredients.
When it comes to fried fish, it's essential not to overlook the significance of anchovies in Malaga's cuisine. These small fish are a staple in the region and a typical dish of the province. People typically bread them in flour and serve them with a squeeze of lemon to create a delicious flavor.
Wines
Málaga's history closely intertwines with its wine production. Understanding these wines can be as intricate as learning the winemaking methods and classification system. Traditionally, Málaga wines have earned a reputation for their sweetness, deep color, and richness, which has made them a perfect match for desserts. While these sweet wines still enjoy popularity today, it's worth noting that dry wines are gaining ground as well. These dry wines fall under the regulation of the DO Sierras de Málaga and feature grape varieties like Merlot, Syrah, and Chardonnay, adding diversity to the region's wine production.
Salad
Malaga salad is the region's classic salad, and it's one of the healthiest and freshest dishes you can find in Malaga's cuisine. People mainly make it with cooked potatoes, oranges, olives, and cod. It might sound like an unusual combination, but the blend of flavors fits perfectly with Mediterranean cuisine, a part of a delightful treat.
The great thing about this dish is that it comes in various versions. Some variations skip the boiled eggs, while others add green peppers to the mix. In certain recipes, you don't roast the cod. So, you can enjoy this salad in different ways, all equally delicious.
Porra antequerana
This region has its own specialty of cold soup called "Porra antequerana." Vinegar, olive oil, tomatoes, bread, green peppers, salt, and garlic make up the ingredients for this dish. People often enjoy it with cured Serrano ham and boiled eggs. If you've seen salmorejo or gazpacho, this might look similar, but it's a bit thicker in texture.
The name "Porra antequerana" comes from the town of Antequera, which is about 45 km away from Malaga. In Antequera, this dish is a significant part of the local food experience.
Ajoblanco
It is another refreshing cold soup that's a must-try during the hot Malaga summers. The dish consists of bread, ground almonds, olive oil, and garlic. People typically serve it with sweet muscatel grapes.
Ajoblanco is a specialty of the region Axarquía. They hold special celebrations in its honor every September. That's when they harvest both almonds and grapes, the key ingredients that make this dish so delightful.
Conclusion
Málaga is a food lover's paradise. The vibrant sights, colorful displays, and enticing aromas of food make it a sensory delight for travelers. One fantastic thing about dining here is the option to order small tapas plates. This is a real treat because it allows you to sample a wide variety of delicious dishes in a short amount of time.
Explore Further: