Los Angeles has a beautiful stretch of desert which you might forget while driving through the urban stretch. If you are feeling adventurous and want to evade the beauty of this beautiful piece of land, then in this article we are giving you a list of places near Los Angeles, California where you will find amazing desert spots which will give you an experience of a lifetime. The unusual plants, jagged mountains, sand dunes, and volcanic crates along with beautiful wildflowers are some of the gifts of nature whose beauty you can engulf while exploring the Mojave Desert. The adventure can come to a halt in Southern California's Palm Springs. After this adventure on the deserts, you can go for a pleasant breeze of the mountains by traveling to the elite of San Jacinto Mountain.
Los Angeles Desert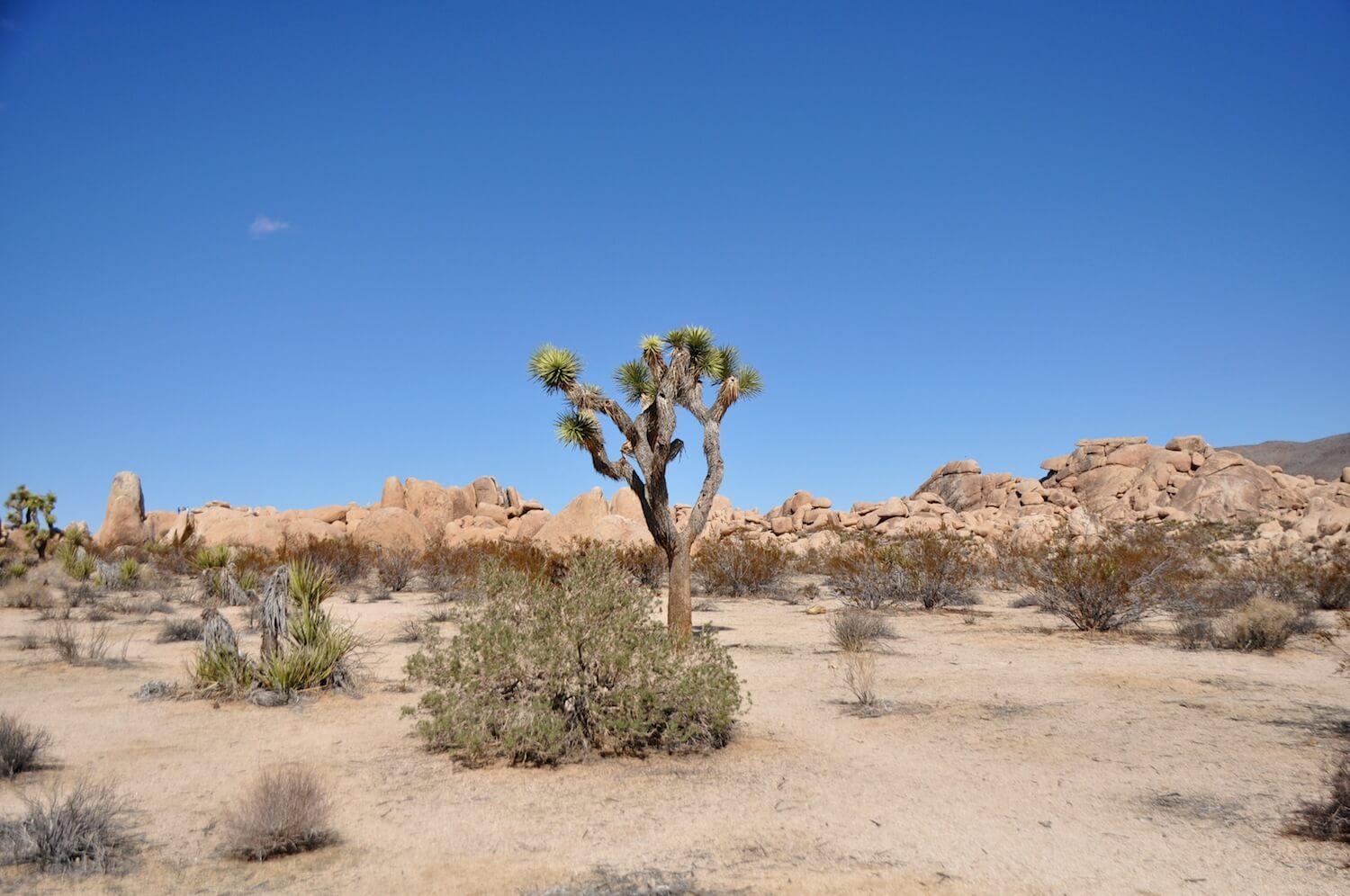 Source : amodernwayfarer.com
The Los Angeles desert has Kelso Desert which has the singing sand, covers about an area of 45 square miles. The composition of the dunes has about five different sections with each referring to a different time period. The Kelso Dunes will capture your attention much before you physically reach there because of the stunning view they offer you with, which you would be able to enjoy during the 3 km hike. The dunes are both large and steep which you should keep in mind before starting the journey. You will also be able to see varieties of insects and reptiles throughout your journey in the Kelso Dunes.
Desert parks in Los Angeles
Now that you can visualize about the scenery that you are going to witness while traveling on the Los Angeles desert, we are providing you a list of four-nation parks in Los Angeles that you should definitely visit to experience this wonderful adventure.
Death Valley National Park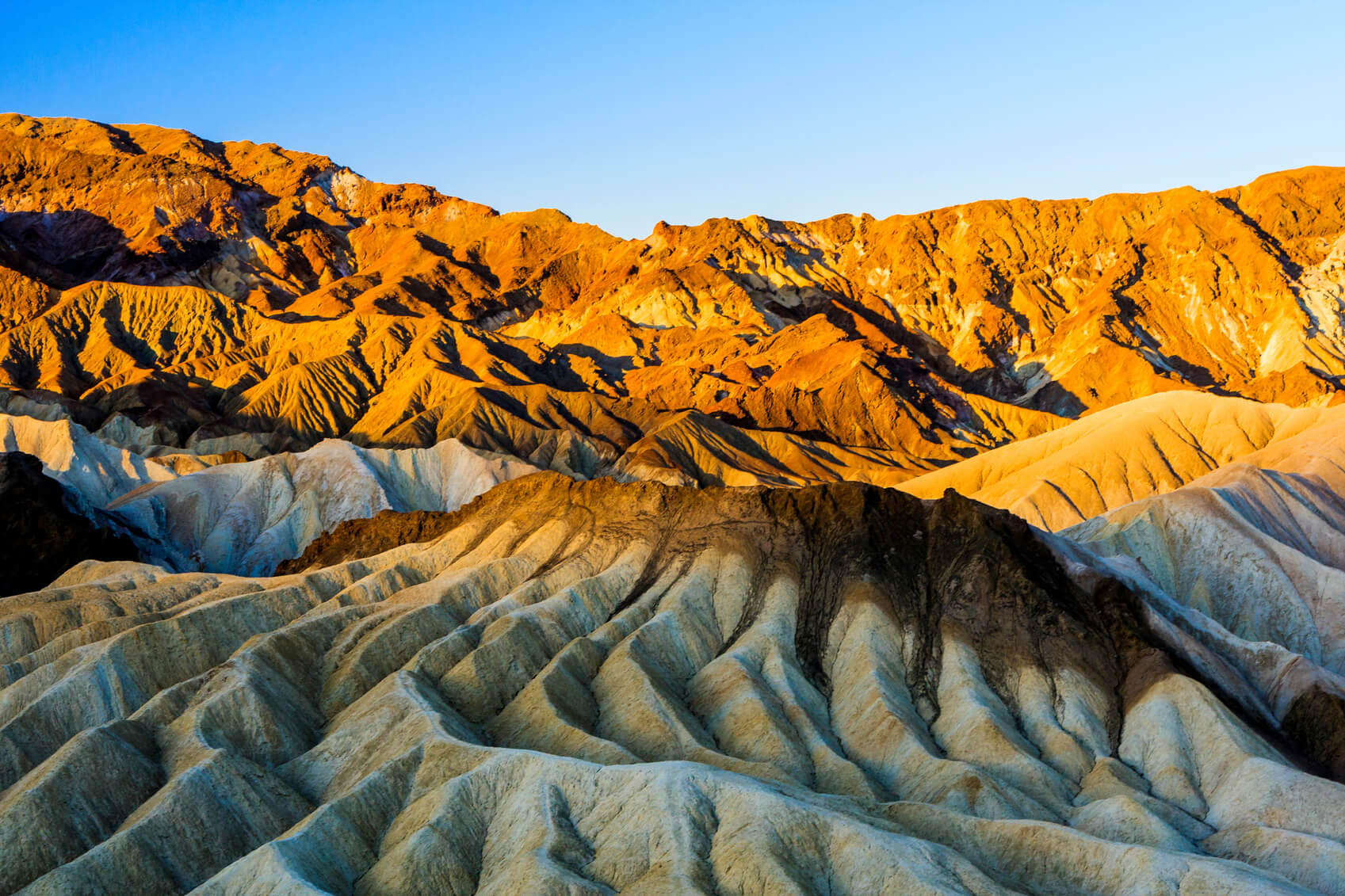 Source : tcsbus.com
Though the name seems to be quite scary in relevance to witness the beauty of nature, this park is going to provide you with an eventful experience in the Los Angeles desert world. This place has a very unique landscape which is waiting to be explored by you. The unique name of this place catches the attention of many people who come here with huge expectations and undoubtedly, the amazing natural beauty of the place exceeds the expectation. This place will provide you with the best view for the nightlife with glittering silver like stars.
With a stretch of greater than 3 million acres, this is the largest National Park outside Alaska which is also the lowest point in North America, about 282 feet below the sea level. This place also has the record of having the highest temperature ever, which is around 56.7 degree Celsius. There is no doubt about the fact that Death Valley National park is a land of extremes.
Though the above facts might scare you and you might give a second thought about visiting this land of extremes, however, do not worry. There is a resort located few minutes from this Desert park which is equipped with all the luxuries as well starting from swimming pool, golf course, dining room, sports courts, spa centers and everything that you would need.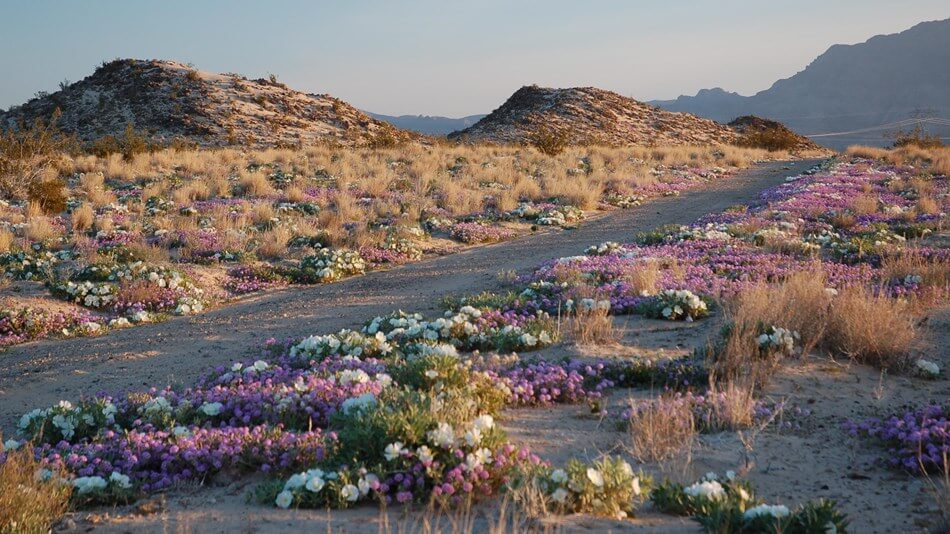 Source : nps.gov
From pinyon-pine mountain peaks to creosote bushes, this valley teams up with the most amazing contribution of nature. This Los Angeles desert preserve would definitely question your perception about the sandy piece of land. This place is quite green compared to the Death Valley National Park. This dessert would give you amazing views of animals throughout the day. The Mojave Desert is equipped beautifully with the Joshua tree, a nearby forest along with Teutonia Park. The train lovers can avail a stop at the history enriched Kelso Depot. If you are driving through southern California, you will get a glimpse of this wonderful piece of beauty.
San Jacinto and San Rosa Mountains National Park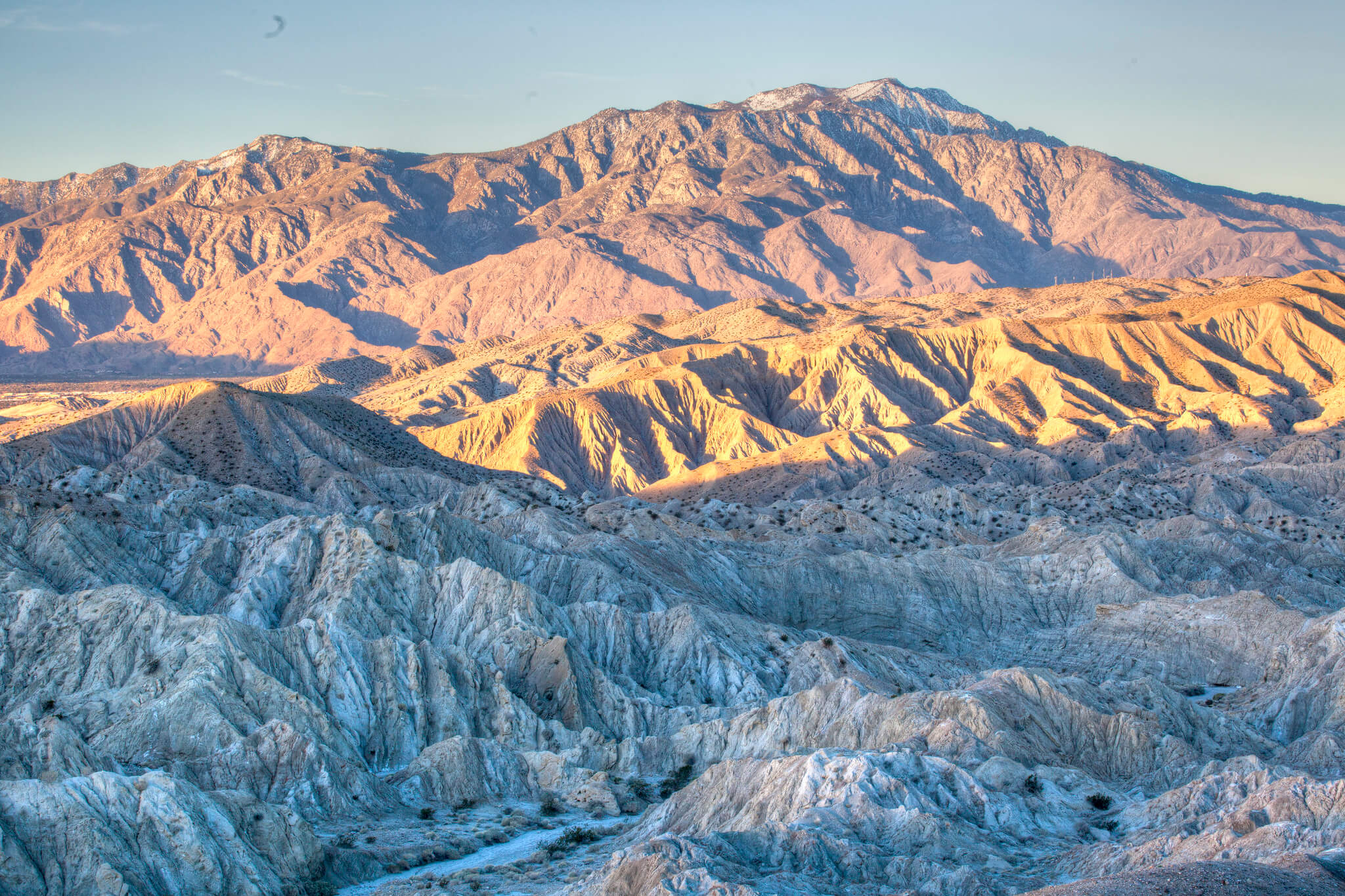 Source : upload.wikimedia.org
This alpine forest with a huge array of Alpine trees is located at a few minutes distance from the Palm Springs. This place is squat much above the Coachella Valley. This place has a pleasant weather with summer temperature reaching barely 80F. This place is undoubtedly an escape from the summer temperature among the oasis of trees. With the advent of winter, this place gets changed completely and people visit here for snowshoe exploring or sledding. This place is also the home to the largest rotating tram cars called the Palm Springs aerial tramways which would give you a breathtaking overview of the place. An ascending of 2.5 miles is performed by the trams in order to reach the San Jacinto and San Rosa Monument. This place has a luxurious fine dining place where you can sit with ones and enjoy the spell bounding scenic beauty during the sunset.
Joshua Tree National Park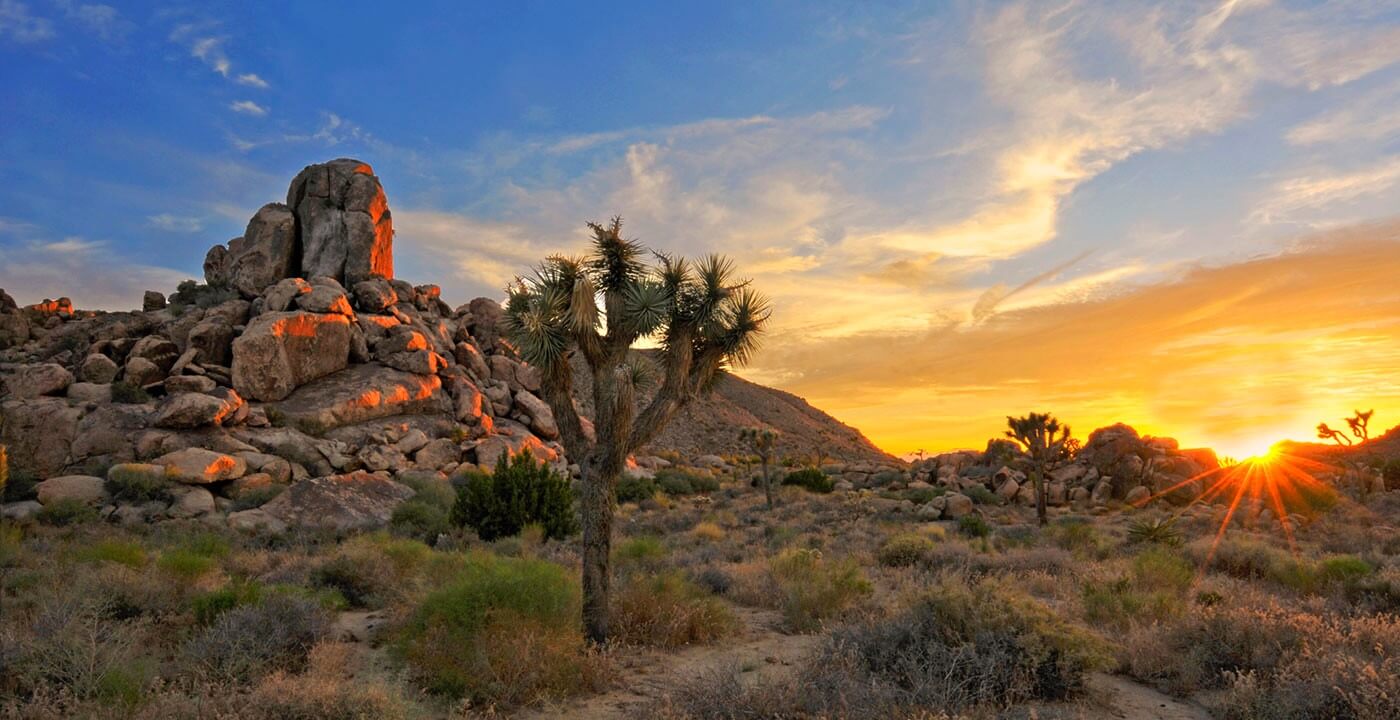 Source : greatoutdoorsla.org
An iconic album released in the 80s by an Irish rock band changed this South California, Los Angeles desert. Joshua trees became a sudden favorite among everyone at that point in time. If you just go out of the Palm Springs, you will be able to see the Joshua Tree National Park which would give you a glimpse of ecosystems which have two different varieties. If nothing else, you would immensely enjoy the beautify scenic drive all across the park. You can also go for a short hike in the Keys View Trail or the Bajada Trail.
Some tips to make your visit more pleasant

Source : google.co.in
Lodging and tour reservations should be made beforehand.
The luxurious Inn at the Death Valley National Park does not remain open throughout the year, it is opened only between November and June.
You should always carry extra water with yourself.
As food services are limited in this area, so pack it with yourself.
Always carry a map or take a guide as technology might not work here.
Do not wander near the wild animals and feeding them anything can also be dangerous.