Check out The Best Colorado Springs Restaurants
Colorado Springs has many restaurants that vary from typical German cuisine to modern cafes. Whether you are a tourist or a local, you will be amazed by the varieties offered by these restaurants. Also, these restaurants are easier on the pocket than you think. To some, Colorado Springs restaurants are adopting the culinary skills of Denver, its flourishing neighbor.
The restaurants in this Front Range site are trying out various cuisines and at the same time, conserving the conventional dining traditions of this scenic town located on the base of Rockies.
There are a lot of options when it comes to dining out, in this ever-bustling hill town: Cherish the food at the Pepper Tree with its table-clothed service to the excellent dining experience at the award-winning The Broadmoor restaurant. Some newcomers are managed by ingenious chefs or the ones like Food Network stars that cater to the young, fashionable, and free-thinking people.
Other restaurants you can visit are family-owned, economical ranch-to-table stores, and a craft cocktail heaven. A mixed supper and-a-film setting and a veggie lover so-great a-non vegetarian would-love-it foundation, and you have a cutting-edge gourmet sanctuary that mirrors the advancement—just as the celebrated history—of the West. Some of the best restaurants in Colorado Springs are as follows:
Lake Terrace Dining Room and Summit at the Broadmoor
source: broadmoor.com
At the few cafes, restaurants, and eateries at The Broadmoor (the Springs' historic, picturesque golf and spa resort), a Sunday brunch at the Lake Terrace Dining Room is revered by locals, tourists and resort guests alike. Select from the many self-indulgent items, like made-to-order eggs and pancakes or the legendary Bananas pudding. Relish your meal at Summit that serves contemporary cuisine prepared from locally available ingredients with a beautiful view of the splendid Rocky mountains.
Caspian Cafe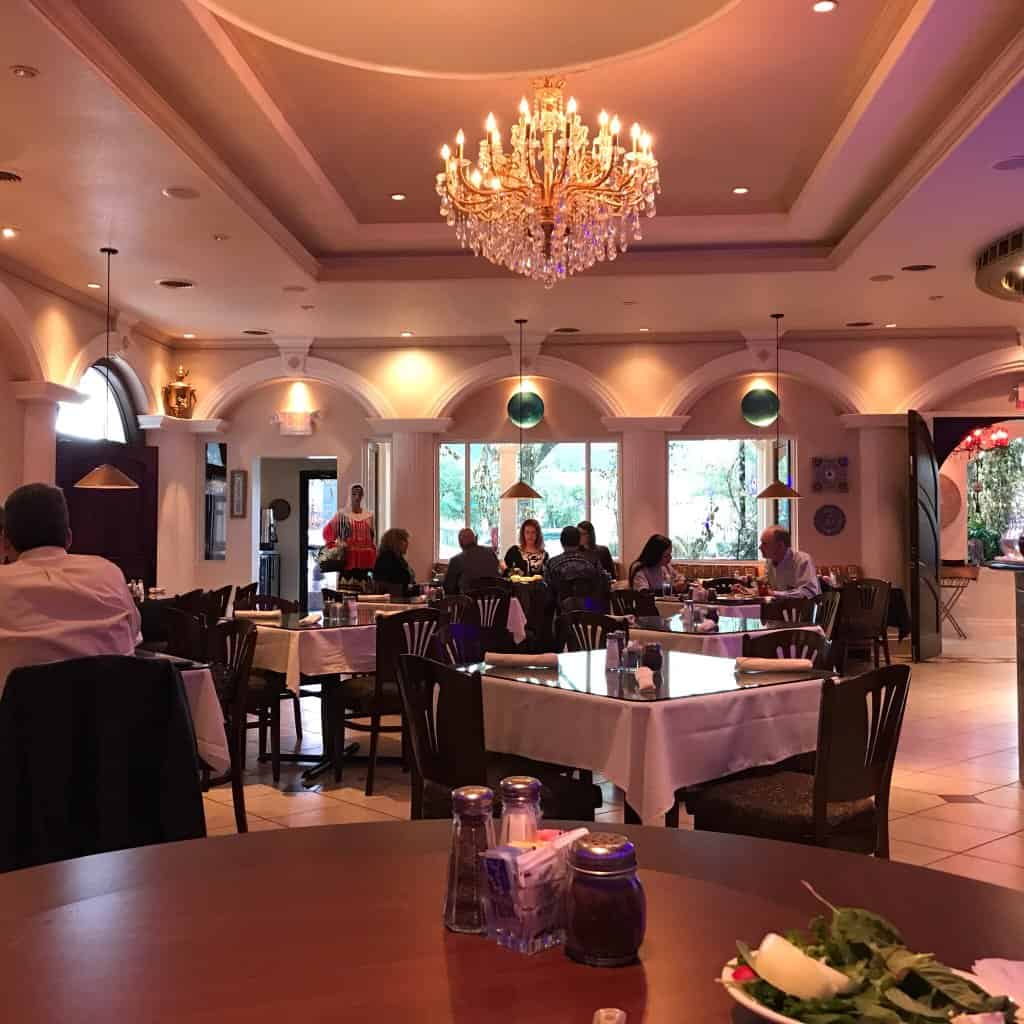 source: gazette.com
The Caspian Cafe is one of the best places to eat in Colorado Springs and offers delicious Mediterranean cuisine. One must try the different starters on offer and share amongst you. Few in house dishes are falafel, baba ghnouj, hummus, and tzatziki. Other exciting dishes to savor are the Mediterranean styled pizzas and feta chips. Do not miss out on the happy hours for attractive offers on appetizers and discounts on martinis.
Bird Dog BBQ
source: wordpress.com
Bird Dog BBQ is an authentic, greater part barbecue eatery where it is a pleasure to dine. A large variety of food includes brisket, sausage ribs, pulled pork, turkey or chicken, and much more that you will surely cherish for a long time. Doghouse is the right dish if you want to eat it out because this open-faced sandwich is stuffed with your preferred meat, garnished with both sausages, spread with cheese and beans.
Carlos' Bistro
source: carlosbistrocos.com
Carlos' Bistro is a restaurant in Colorado Springs that offers a regular menu that suits everyone's needs. This is the spot if you are planning for a special event or want to go out on a romantic dinner. Not only do they offer marked dishes like Paella that will amaze and charm you, but the chef also provides an exemplary high-end food menu like Filet Mignon and caviar. Try the Creamsicle Cocktail as a dessert or the Vail Old Fashion that are exceptionally good cocktails.
Edelweiss German Restaurant
source: discovercos.com
There is nothing that can beat a delicious German food at Edelweiss on a pleasant night in Colorado Springs. You can add the mouth-watering beers to your meal for a luxurious experience. Some of the famous dishes at Edelweiss are Bratwurst, Wiener schnitzel, and Hungarian Goulash. The beer options are all from Germany, and you can order different options available.
Kohnami Sushi
source: postmates.com
Kohmani is an incredible spot for supper (request a few rolls and offer), yet they likewise have a fantastic lunch on offer. The simple furnishings and surroundings are making up with unique rolls and fresh fish. Sushi from Kohnami Sushi comes with conventional basic Japanese Food with the energy and imagination Americans cherish in their sushi rolls.
Paravicini's Italian Bistro
source: zmtcdn.com
Paravicini's Italian Bistro is one of the best restaurants in Colorado Springs that serves excellent Italian dishes that cannot be prepared at home. The Rigatoni Carmella or the prosciutto-wrapped cod are must-try dishes, and you will know them better after tasting them. The fantastic idea is to try out the family service if you are six or more rather than ordering your feast. Paravicini's is the right place for dining out with the family, and the dessert is a must dish to be ordered.
Piglatin Cocina
source: fox21news.com
You may have possibly come across the food truck version of this restaurant on Food Network's "Diners, Drive-Ins, and Dives." In the same way, the physical store of Piglatin Cocina is gaining immense popularity. This small place in the north provides moderate Latin American pork in different combinations offered in a food-truck style in simple boxes. You must try the Piglatin Plate of rice and beans, citrus-garlic pork, as well as pineapple pulled-pork arepa sliders.
Pepper Tree
source: peppertreecs.com
The Colorado Springs restaurant has so many things to offer like a fantastic hilltop view, fine-dine experience, ambiance, and, most importantly, the table-side meal preparation. Prepairing famous dishes on mobile carts table with gas burners wheeled right next to your table covered with bright cloth. Remember to try the Pepper Steak, filet cut in center flamed on brandy topped with mango chutney.
The dishes here are not cooked of crazy flavors with a different menu. Most of the meals are favorites that have been without any preparation over a long time, depending upon the feedback of the customers. Conventional, at times, is unbeaten.
Also Read: Top Things To Do In Colorado That You Should Not Miss
Uchenna Ethiopian Restaurant
source: zagat.com
For a change of taste, this is a must-visit Colorado Springs Restaurant. The cuisine is somewhat new; however, it is one of the best restaurants in the vicinity. The cuisine is offering here is both Ethiopian and Mediterranean, and it is suggested to go for the Ethiopian. Twelve Ethiopian spices use to marinate the meat. Serving along with Misser Wat, which is a delicious spicy lentil soup.
The Blue Star
source: foodandwine.com
It is one of the most fashionable Colorado Springs restaurants that serve as a tapas cafe as well as an American bar and grill. It would help if you tried tapas with a cocktail and then proceed for other dishes. The Corner Post Pork Belly is a tapas that has an American touch that comes simmering over crispy sushi rice.
IvyWild School
source: perfectvenue.com
The IvyWild School has a marketplace-styled joint that consists of a sandwich. A bakery shop known as the Old School Bakery and a cocktail and espresso bar at the Principal's Office. It also has the Axe and Oak Whiskey distillery, Yobel Market that is an artisan outlet. Also the favorite Bristol Brewery Pub. The IvyWild School was constructed in 1916, and in 2009 it closed down.
We have seen numerous options for dining out on a day you wish to relish your choice of cuisine. Not only do the restaurants serve different cuisine, but they also offer a fantastic ambiance. Dining experience to both conventional and in fashion clients. A lot of Colorado Springs restaurants serve food that is well budgeted than we have ever thought. for more information visit Travelila.