Women want to look stylish and decent on every occasion, whether a wedding reception or a hiking episode. So, irrespective of whether it is a casual hike or you want to go deep into the woods, there are several womens hiking clothes options for you to look trendy and sporty. If you have not chosen one of them yet and are still looking for 'what to wear hiking' on Google, you are missing it!
You would like to look good for a pic after you have reached your destination after hours of strenuous hiking. Right? Like how the top of a mountain or a breathtaking view deserves to be clicked, so are you. Hence, buy some cute hiking outfits for yourself, and you will surely look perfect!
There are many attractive and useful options available in the brick and mortars and online stores with huge discounts. Especially, when the weather is perfect for hiking and people are more likely to go hiking, you can find many lucrative offers on womens hiking clothes.
This blog will discuss some of the best hiking gear for women or camping clothes that will surely help you hike comfortably and, of course, in style.
Let's start what to wear hiking
1) Quick Drying Hiking Shirts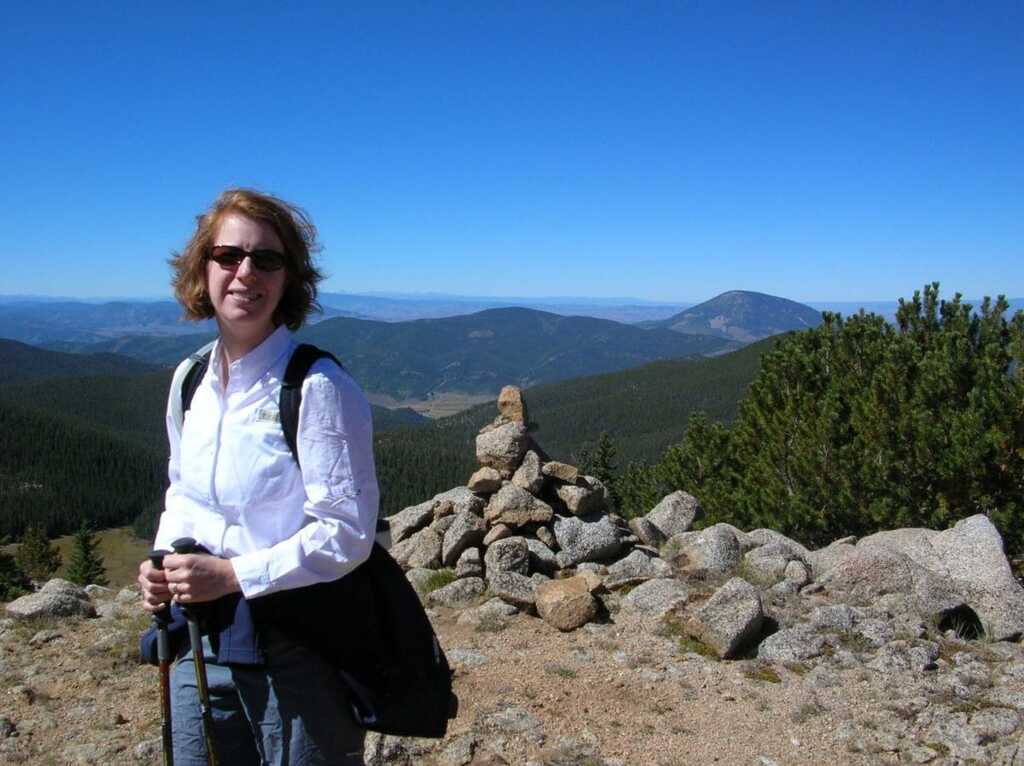 Source: ottsworld.com
When you are about to purchase a hiking shirt or the base layer, moisture-wicking and quick-drying are the two crucial factors that you should consider. They are very important when you are up on the hill, and there is a scorching sun above your head!
If you want to go for an even better option, go for odor-resistant hiking shirts. They will be a more sustainable choice for summer hiking outfits.
In the case of hiking apparel, cotton clothes are not at all preferred. You should rather go for wool, nylon, and polyester. They are far better choices when it comes to hiking clothes.
You can club hiking shirts with either leggings or pants. Both ways, they will look amazing and perfect! So, you will be able to maintain your style statement wearing these shirts while feeling comfortable during hiking.
2) Full-Sleeve Mid Layer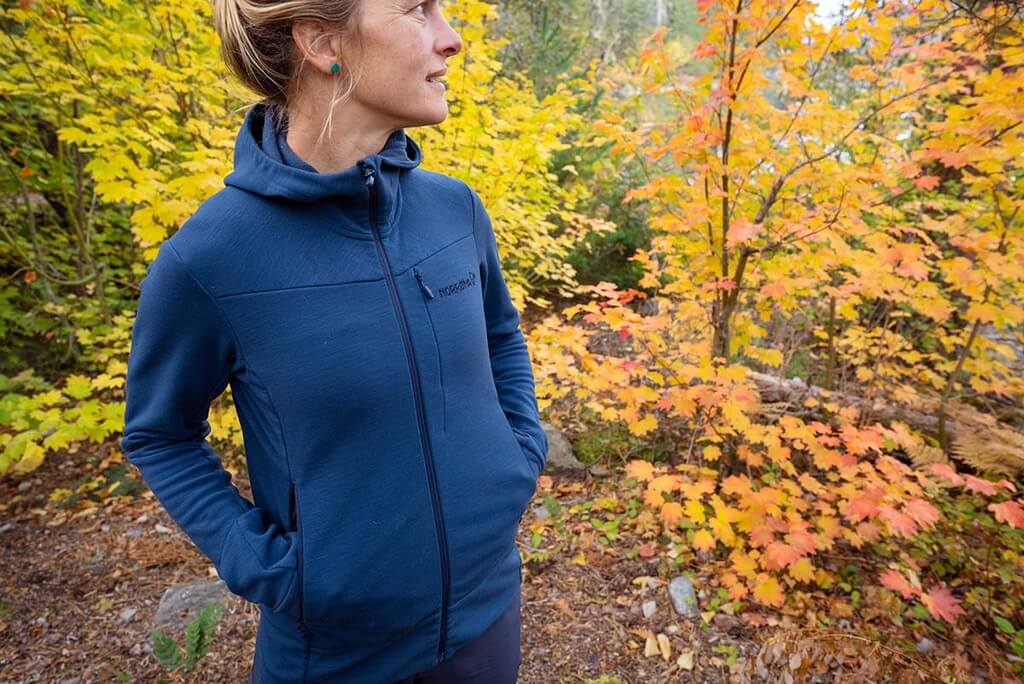 Source: switchbacktravel.com
Buying long sleeve mid-layer clothing while hiking is very important. So, if you have been wondering what to wear on a hike, this is one of the most comfortable options. A full-sleeve mid-layer hiking outfit can serve as an insulating layer for warm weather hiking and act as a layering piece under a heavy jacket during the cooler months. Moreover, if you want to go super lightweight, some excellent options too!
3) Rain Jacket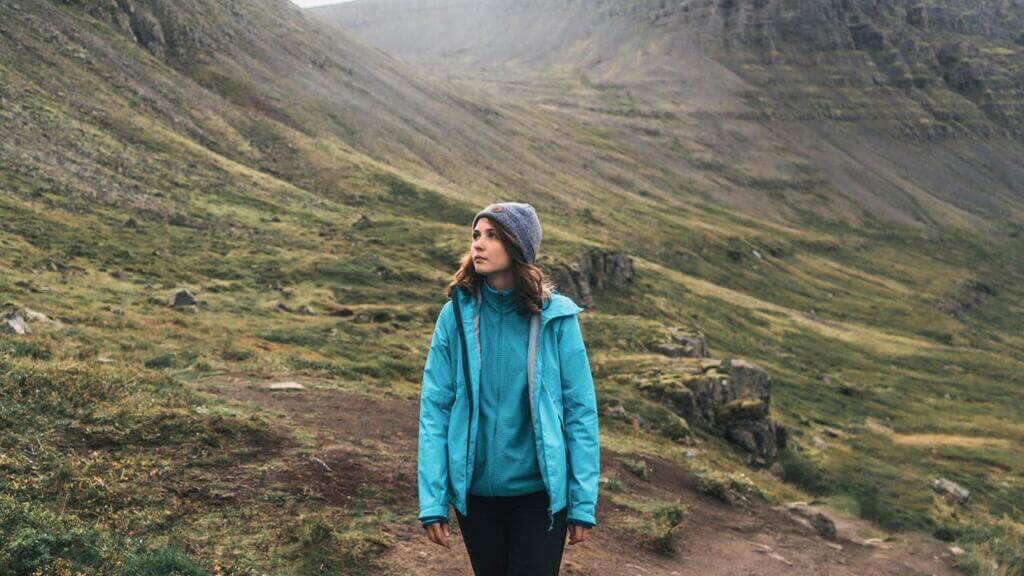 Source: content.api.news
You need a rain jacket only when it's raining, or you might feel hot and sticky. But it's necessary to carry one for uncertain showers at any time. Because you can't predict the weather!
If you are expecting a super rainy climate at your hiking destination, you should go for a heavier rain jacket. However, hikers mostly prefer lightweight rain jackets as they are lightweight and can be packed easily. Also, they help hikers to stay dry during heavy downpours.
4) Hiking Shorts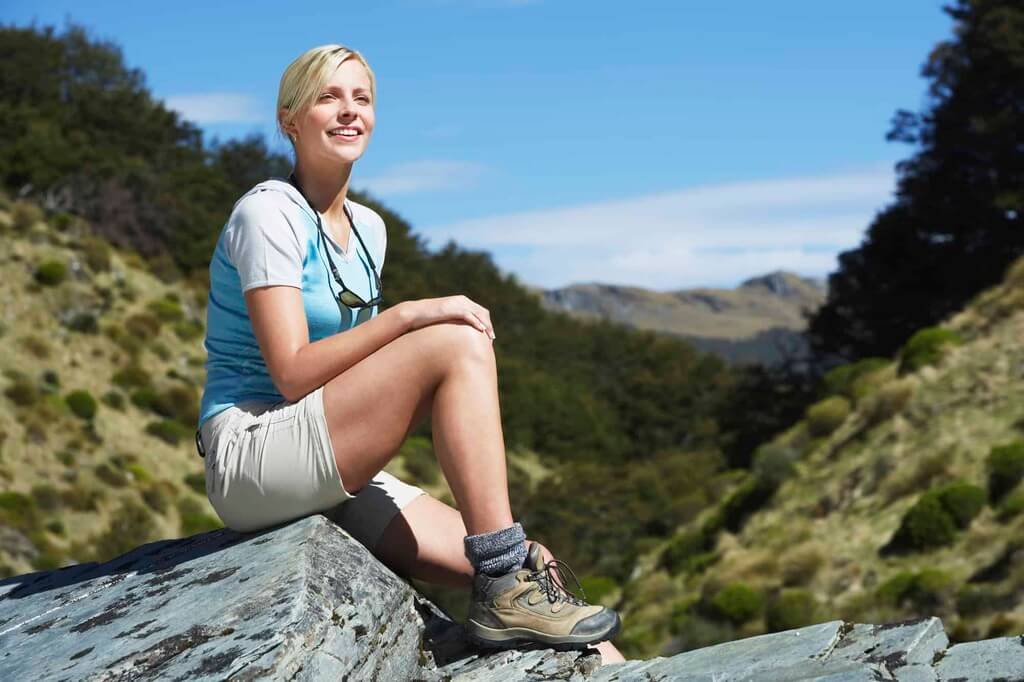 Source: walkingtheparks.com
When it comes to what you should wear during hiking, make sure you explore high-end fashion label stores like Theory Clothing. They have a collection of different types of stylish hiking clothes available.
Moreover, when it comes to hiking clothes, you need to keep in mind that what you are wearing is comfortable to your body type and most suitable to the weather conditions of your hiking destination.
And one of the best ones among them is hiking shorts. They are an incredible choice if you are planning to hike in hot climates or if you don't like a lot of fabric covering your legs. There are several options for lightweight hiking shorts available today. All you need to do is choose the right one for yourself.
5) Hiking Pants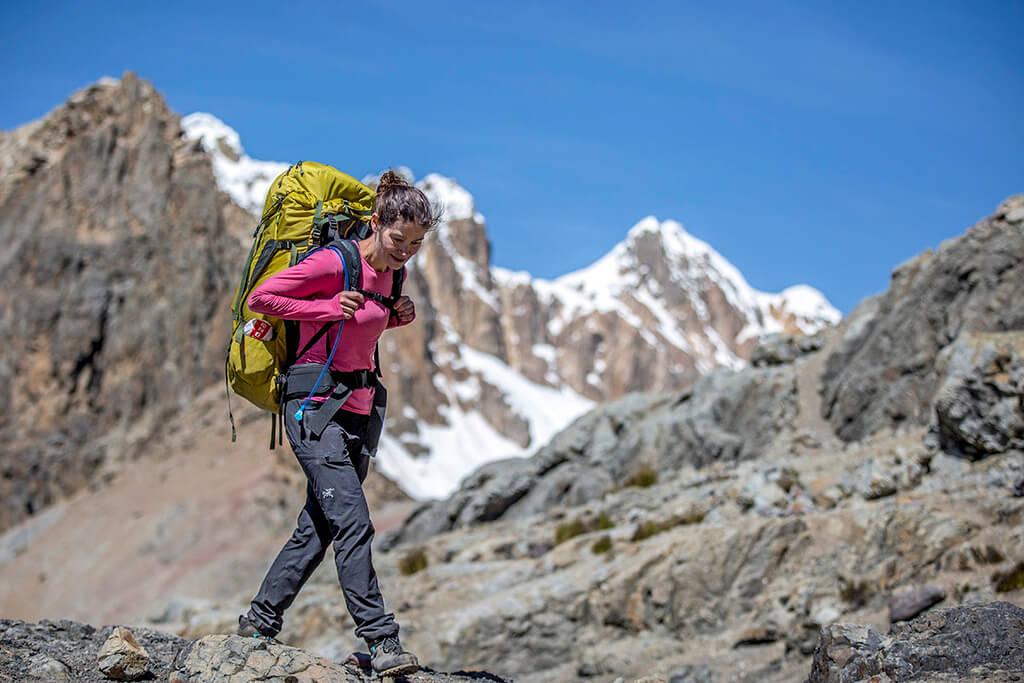 Source: switchbacktravel.com
Hiking pants are essential outfits that you should wear during hiking, especially if you don't like a lot of sun exposure. Hiking pants are comfortable and useful when it comes to hiking clothes. They can prevent your legs from scratching by bushes/trees and mosquito bites.
Specifically, if you are going for long hikes, you should wear hiking leggings or yoga pants. But when it comes to long walks, the environment is expected to be brushy. You need to wear durable pants.
So, if you are someone who doesn't like an obstacle in your body during your hiking route, go for hiking pants, and they can surely help you.
6) Wool Hiking Socks
Source: squarespace-cdn.com
What kind of hiking socks you want for yourself depends on the type of shoe you are wearing, the weather conditions when you are planning your hike, and what are your preferences for cushioning?
Whatever option you choose, the wool hiking socks are all-time popular. They are best for hiking because these socks are the most breathable ones and have extraordinary moisture-wicking and odor-resistant properties, which also help prevent blisters.
If you plan your hiking session during winter, opt for thicker woolen socks. They will protect your feet from the extreme cold.
7) Bike Shorts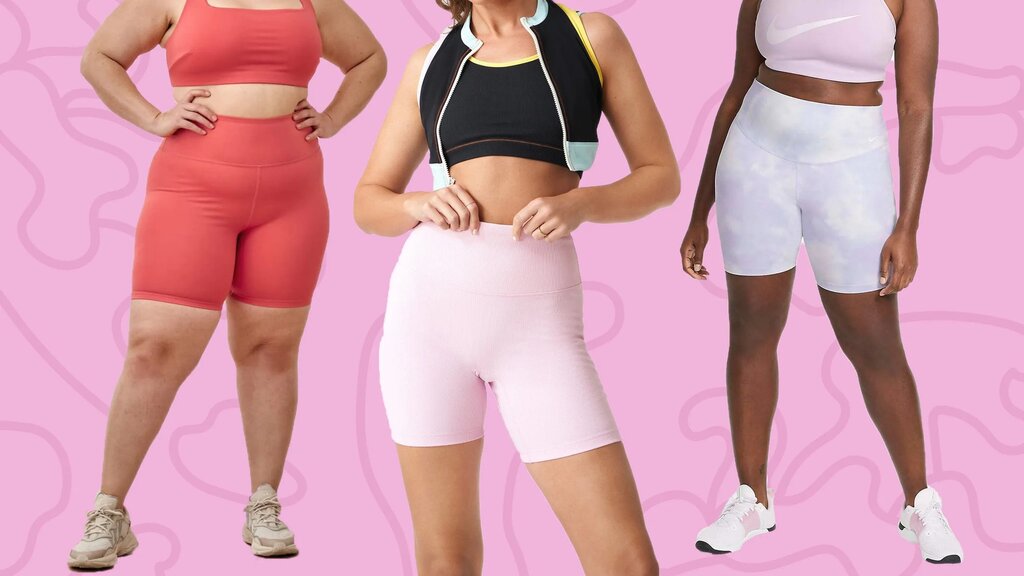 Source: glamour.com
A pair of short bike shorts is one of the most comfortable hiking clothes. It gives you an all-day comfort level while still looking stylish when you are on a hot trail. You can pair it with a cropped pullover and a contrasting baseball cap to ensure you have an edgy look.
If you wear short bike shorts, it will give you comfort on even the hottest trail for the entire day.
8) Refuge Hybrid Jacket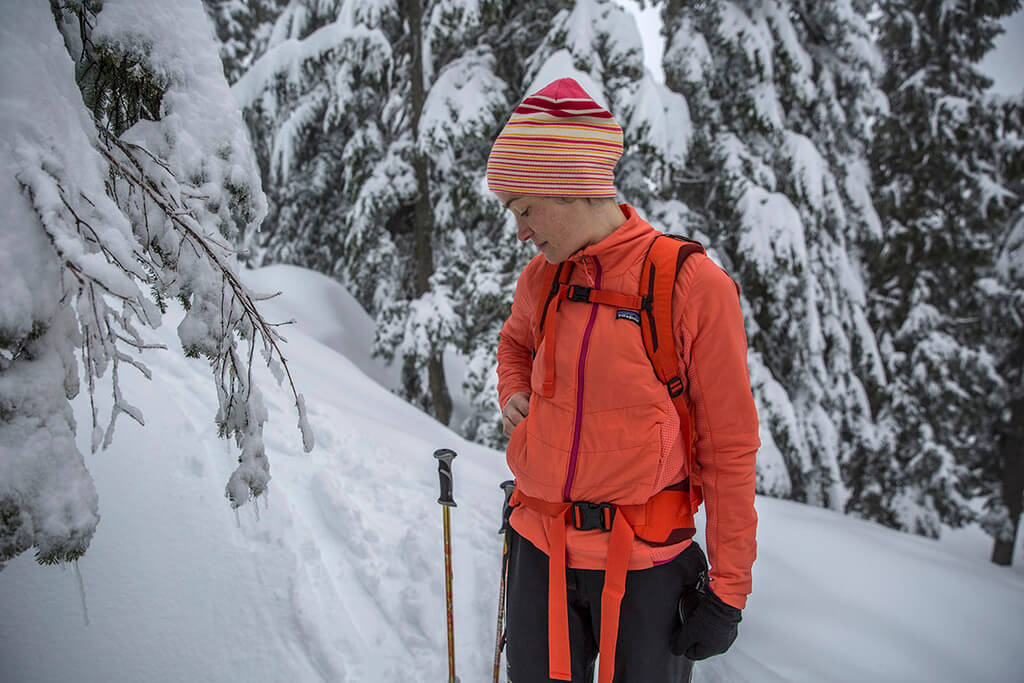 Source: switchbacktravel.com
Having a mid-layer is very important for hiking outfits. Why? Well, it serves as a layer between your base and your jacket. If the temperatures are too hot outside, you can remove the soft layer between your base and the coat; you will feel comfortable. So, having a refuge hybrid jacket on your body during hiking is very convenient. It can keep your body warm when the temperatures are cold but can easily be removed when it's hot outside.
Make sure you are wearing the mid-layer with a hood. It should be a comfortable, lightweight, and quick-drying one resistant to water and weather. Also, aim to wear a breathable hybrid jacket as your mid-layer, which will help you do convenient hiking. For example, fleece jackets are among the best hybrid jackets you can wear while hiking. They are perfect for this purpose!
9) Cerium Down Jacket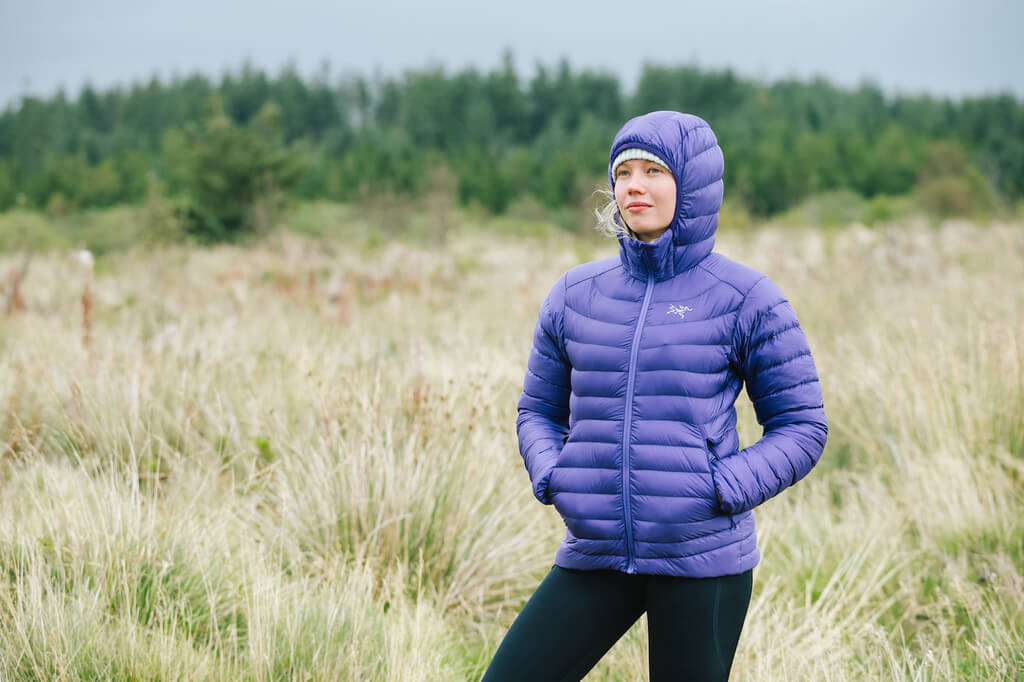 Source: coresites-cdn-adm.imgix.net
Having a women's down jacket with you while hiking is essential. It is typically a normal jacket, but you need to wear this when it's cold and windy outside while you go hiking. Moreover, you can carry down jackets very conveniently too, and they are light and small. So, there is no doubt why you must have one in your hiking backpack.
There are several lightweight, comfortable, and warm options available in the market today when it comes to cerium down jackets. These jackets can save your life during bad environmental conditions during hiking. So, if you are heading for your next hiking episode, make sure you have packed cerium down jackets with you.
10) Hiking Socks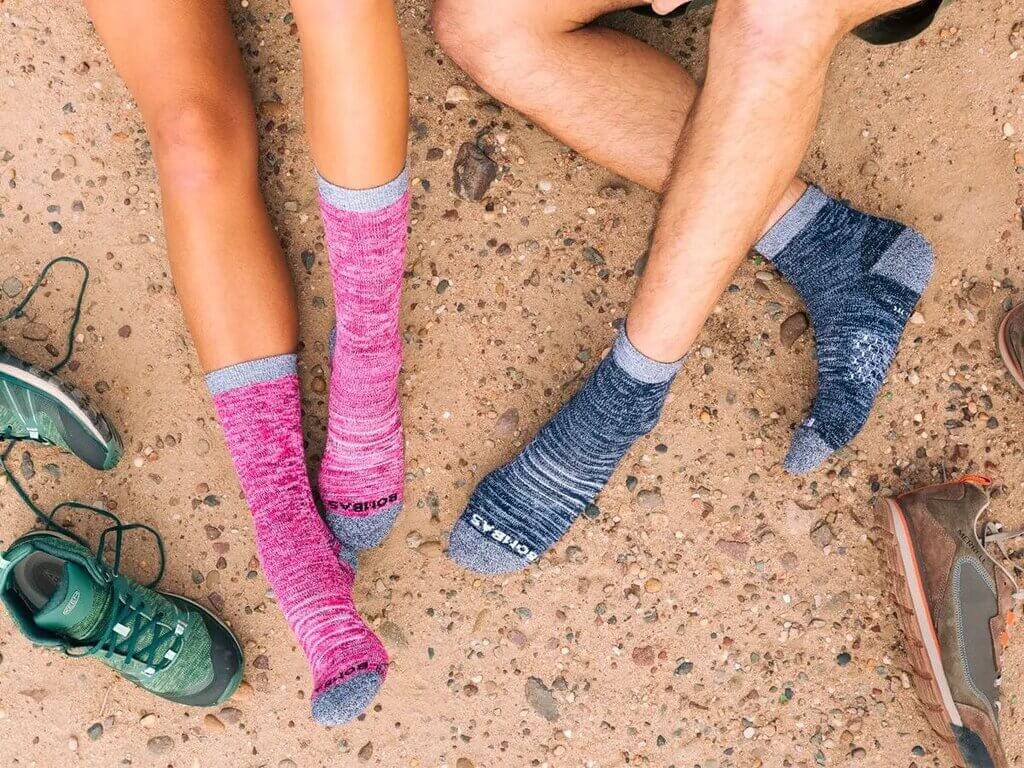 Source: insider.com
One of the most important clothing essentials for women during hiking is hiking socks. You will love your feet while walking if you have a pair of woolen socks. Your feet will be away from dust, scratches, and anything else that can create a hassle for you while you walk around the mountains.
11) Sports Bra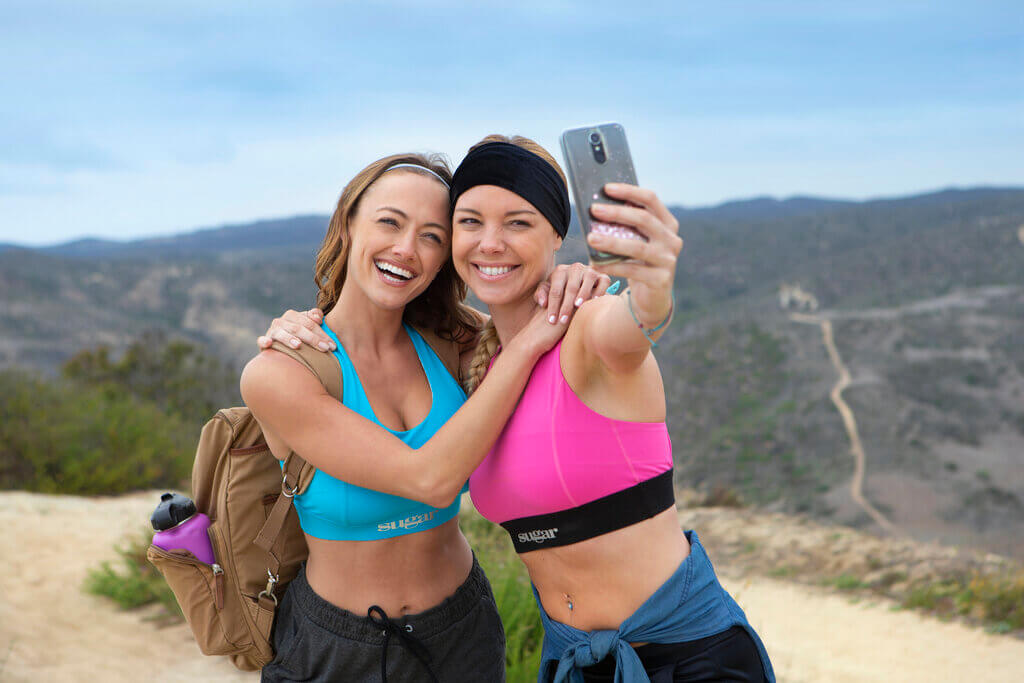 Source: squarespace-cdn.com
Yes! Sports Bras are one of the essential innerwear for women while hiking. It's completely up to you whether you choose sports bras or not while you climb up the mountains.
However, you need to ensure that the sports bras you are buying should be light, non-constricting, moisture-wicking, and also, they can hold your boobs tight when you are hiking. This can help you stay comfortable and look great while hiking the mountains.
12) Hiking Boots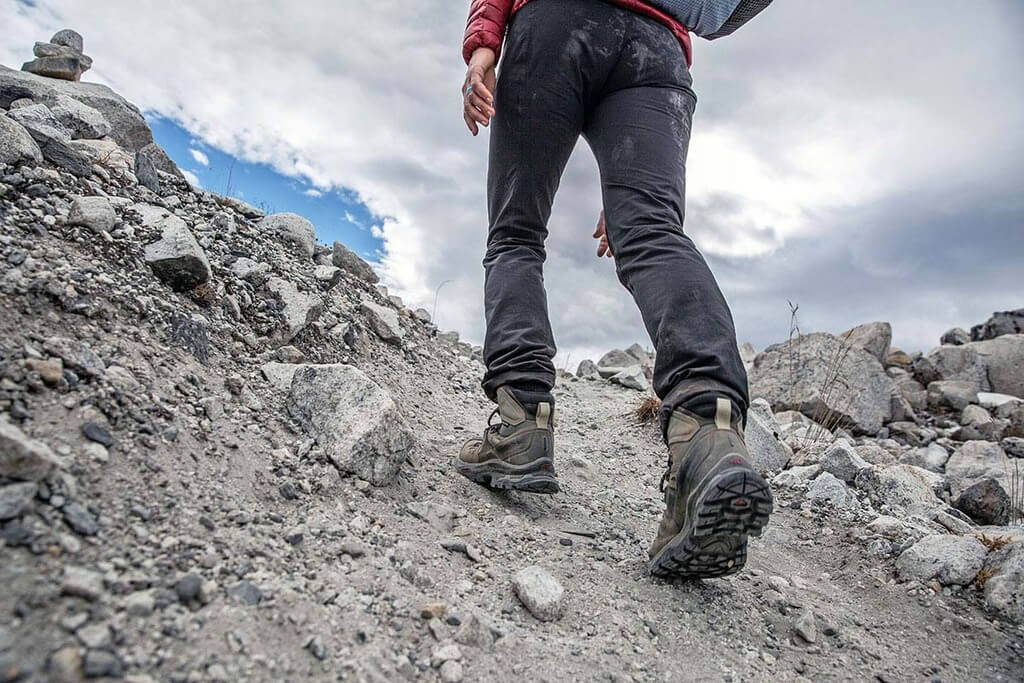 Source: switchbacktravel.com
Hiking boots are one of the most crucial hiking essentials. If you think that wearing any shoe will suffice your needs during hiking, that's not correct. The proper ankle boots provide you with the right ankle support. Also, they look super cute in pictures, which is crucial for women, making sure you look stylish and attractive.
If you are hiking for one week or so, you should take extra care of your boots. They should be extra strong to protect your feet from dust and heat. As you will be in the mountains for a long time, you need more protection.
13) Hiking Belts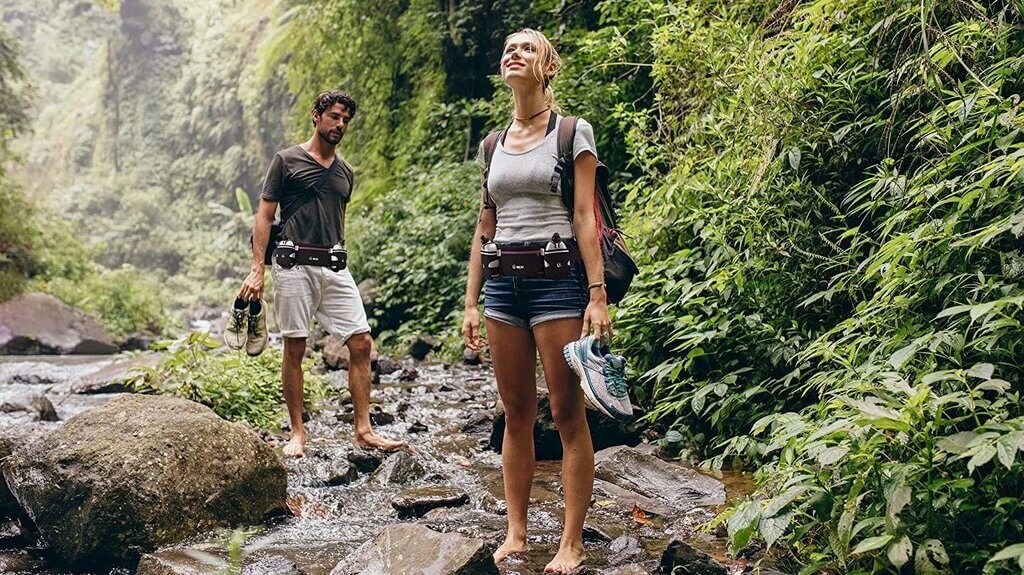 Source: bgr.com
If you are not wearing hiking leggings and going for hiking pants instead, have a hiking belt. Securing your pants is important while hiking as you walk along the craggy hills. And despite the jerks and harsh movements of your body, you can still walk steadily with hiking belts on your waist.
Also Read: Camping Packing List: 19 Essentials To Take On Camping

14) Hiking Gloves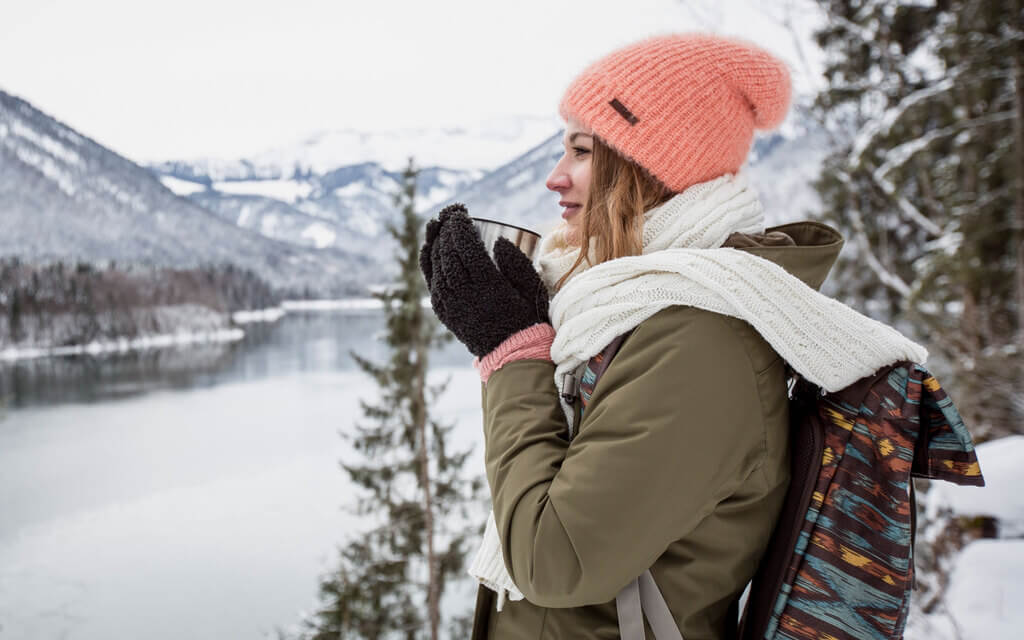 Source: static.onecms.io
Having hiking gloves in your hand while climbing the mountains is important. You have to bear harsh weather conditions while hiking, so it is important to keep your hands protected. So, if you are walking on some dangerous destinations like the jagged terrain of the Rocky Mountains, make sure you are wearing comfortable hiking gloves in your hand. You will not want to end your hike with bloody hands. Right? So, wearing hiking gloves is critical.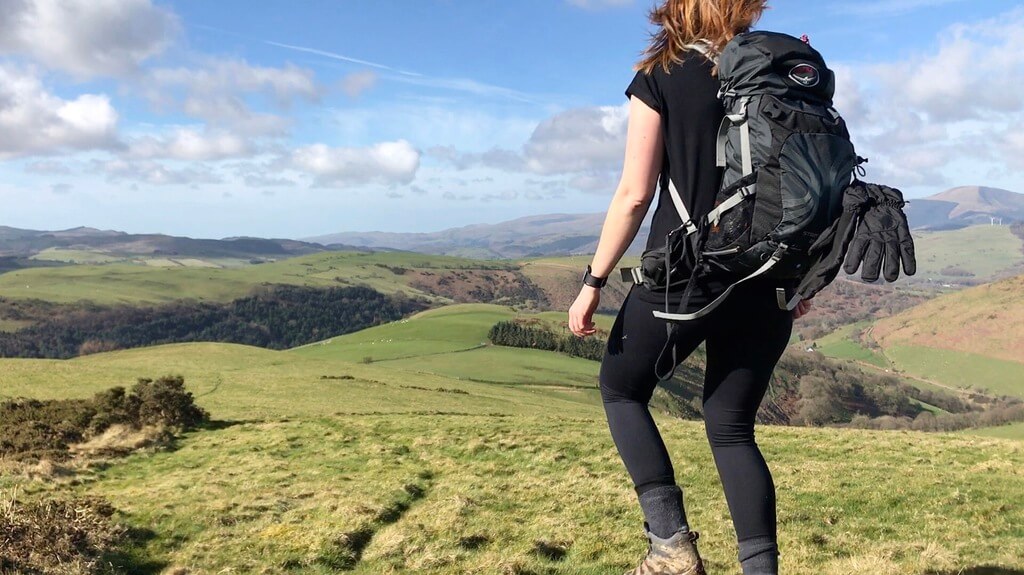 Source: steppingoutside.co.uk
The Bottom Line
When are you planning your next hiking session? You need to ensure that you are wearing the right clothes. All you need to do is choose the best ones that suit your style and designs. And of course, the best factor is comfortability! This is one of the most important aspects that you should take care of as you walk through the hiking trails and jungles.
When are you planning your next hike, and where?
Make sure you are wearing the right clothes and making the most out of your adventure!
Happy Hiking!
For more updates on the tourism industry, visit Travelila.