You don't need to travel to foreign shores to enjoy a great trip along the coast. The UK Coast Trails offer a vast network of paths stretching from North to South and East to West, covering the country's impressive 7,723-mile-long coastline.. This means that if you want to have a walking holiday in the UK, you're probably within easy reach of some suitably awe-inspiring coastline – perfect for a long or short hike.
Among the many options, however, a few stand out as especially worthy of consideration. If you're planning a long walk beside the sea and surrounded by nature, these are worth making a trip for.
Cornwall
Source: fullsuitcase.com
The southwest corner of the UK is synonymous with a coastal idyll. In this part of the country, you'll be able to spend your time walking along long sandy beaches, rugged clifftops, and rolling farmland before enjoying some of the famous Cornish cuisines.
Cornwall hosts 630 miles of coastal path, 300 miles of which also belong to the South West Coast Path National Trail. This ensures a great variety of sceneries, with many harbors, beaches, cliffs and estuaries ready to be explored. Thanks to this natural heterogeneity, people never tire of travelling to Cornwall to explore this land on foot.
While it's difficult to narrow the search down to a particular part of the county, the coastal path running between Padstow and Perranporth provides a worthy blend of natural spectacle and great food.
Jurassic Coast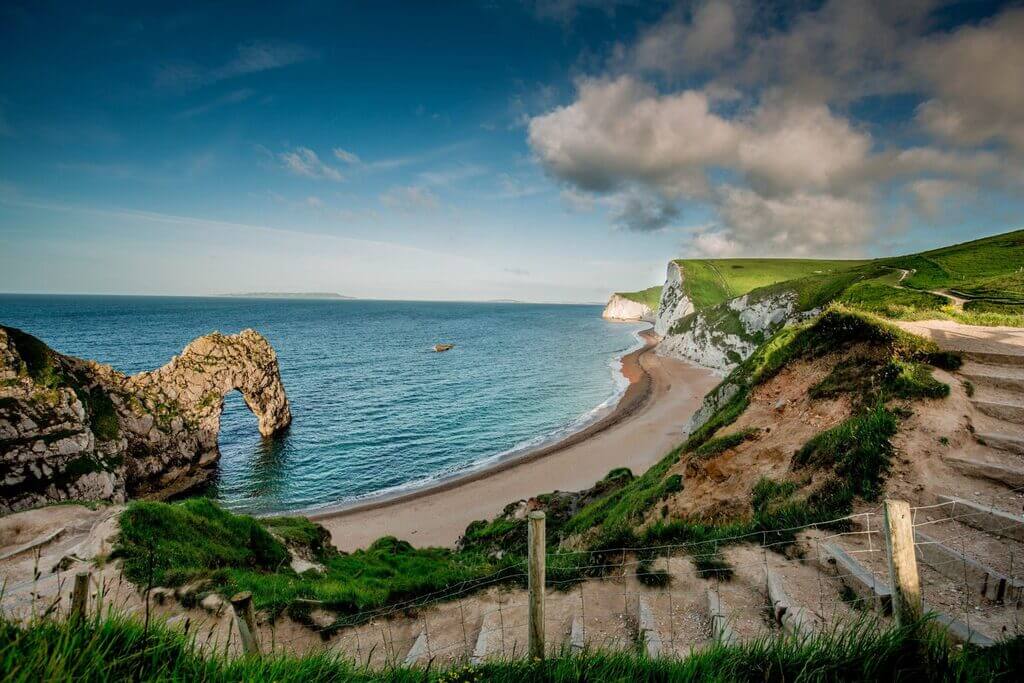 Source: dorsettravelguide.com
This ninety-five-mile stretch of coastline runs between Dorset and Devon. It owes its name and UNESCO World Heritage Site status to its impressive wealth of fossils and untouched rock formations. As such, this is a perfect destination if you're looking for a chance to see Britain at its wildest.
Exploring on foot is probably the best way to appreciate the spectacular scenery that the Jurassic Coast has to offer, with its intricate rock formations and sharp cliff edges. This path is part of the bigger South West Coast Path, which is walkable all year round but especially popular during the warmest season. Part of the popularity of this trail is also due to fossil hunting, the opportunity to search for fossils in specific locations like Lyme Regis.
If you want to walk the Jurassic Coast, you could start your trip in Exmouth and make your way east. This way you will have the chance to visit picturesque towns, the famous cliffs of Dover, and some of the best beaches you can find in the UK!
Northern Ireland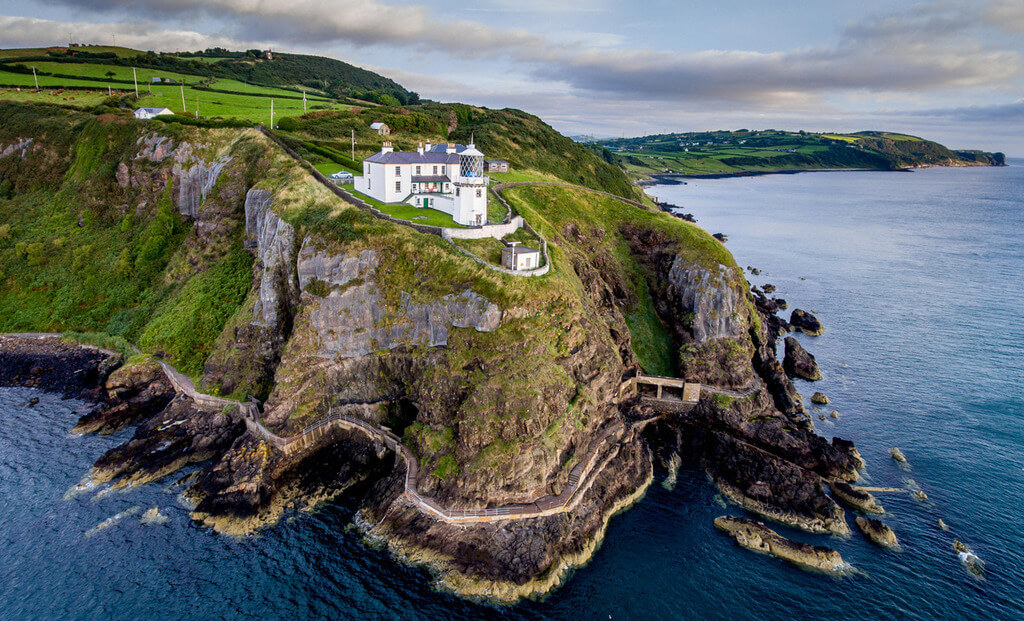 Source: ireland.com
Northern Ireland is a little less popular with British tourists since getting there involves hopping on a plane (or a ferry). Still, there are natural wonders here that make the trip worthwhile for anyone who likes the outdoors, as well as castles and other historical sites for people with a historical interest.
Perhaps the best examples of these are found in the Antrim Way, which runs through the hills of County Antrim and is fairly easily reached from Scotland and the northwest of England. The section of Antrim Way that goes from Black Hill to Mullaghsandall Road hosts magnificent coastal cliffs that originated during the last ice age.
Note that you won't be able to take a dog along this particular trail, even if it's kept on a lead.
Gower Peninsula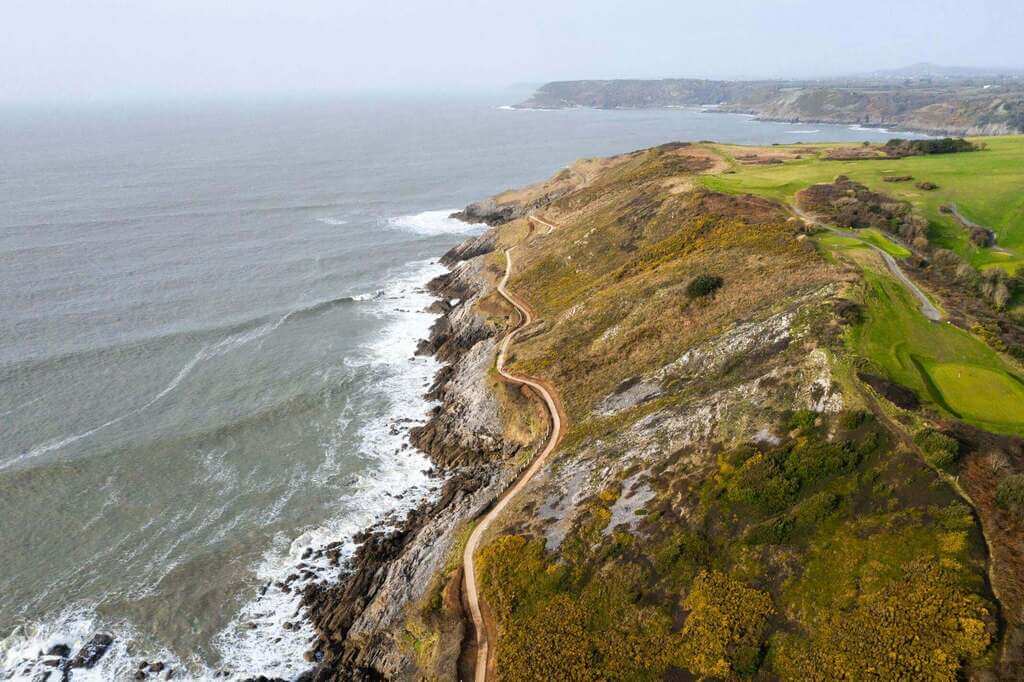 Source: weareglobaltravellers.com
Finally, we come to this perfect little patch of the beautiful Welsh countryside. The Coast Path here is adjoined to a much larger one, which stretches along the entire coast of Wales. There are a few better ways to soak in the culture, heritage, and landscape of Wales. Experienced hikers might try to conquer the thirty-nine miles in a couple of days; the rest of us might prefer to take our time and plan a few rest stops along the way.
The path here was launched in 2012. However, the Gower Peninsula was already declared the UK's first Area of Outstanding Natural Beauty in 1956, and the wide diversity of marine life here will have you reaching for your camera or a pair of binoculars.
Bear in mind here that a lot of the paths involve walking along challenging clifftops and beaches where the tide can be a bit unpredictable. This is also part of the reason why locations such as Llangennith and Rhossili Bay have become extremely popular among surfers.
This trail offers over 1200 archaeological sites from periods of time. From medieval castles and churches to Iron Age forts, this trail can take people back in time.