Traveling is an exciting activity for everyone because it allows exploring a new place. With traveling, people get rid of stress and anxiety as they become busy with new experiences. However, learning as much as possible about the desired location is crucial to avoid unanticipated issues and problems.
This article will help you know about things you should consider before traveling to Harare, Zimbabwe, before booking the flight and will educate you about things that can be seen before flights. The first element which always gets priority in traveling is the flight cost. Now, this issue can be catered to easily as the number 1 experienced and expert traveling operator of the United Kingdom (UK), "Emenac Travel", is here to help you. We are providing cheap flights to Harare from the UK. Emenac Travel does not impose any extra costs or levies. All that is charged is what you see.
We're committed to helping you locate affordable travel options to this country. We know you would like to spend your hard-earned money on seeing the attractions rather than flying to this amazing place. To ensure that your travel plans to Zimbabwe are within your budget, we offer you an unrivaled selection of inexpensive plane tickets, including roundtrip and one-way reservations.
Introduction of Harare, Zimbabwe: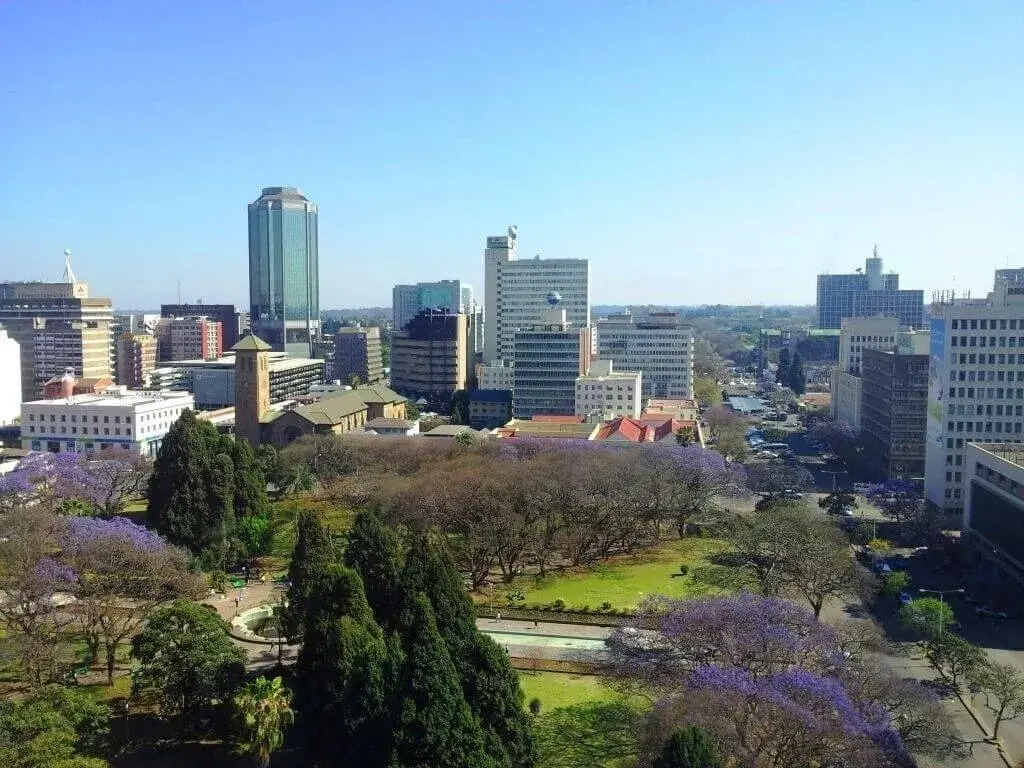 Source: pinimg.com
With South Africa to the south, Botswana to the southwest, Zambia to the northwest, and Mozambique to the east and north, Zimbabwe is a landlocked nation in Southern Africa. The Zambezi River, which forms a natural border with Zambia, and the enormous Victoria Falls, which often form the world's most dramatic water curtain from February to April, make this nation extremely stunning and a prominent tourist destination.
What Does Harare, Zimbabwe, Have for Tourists?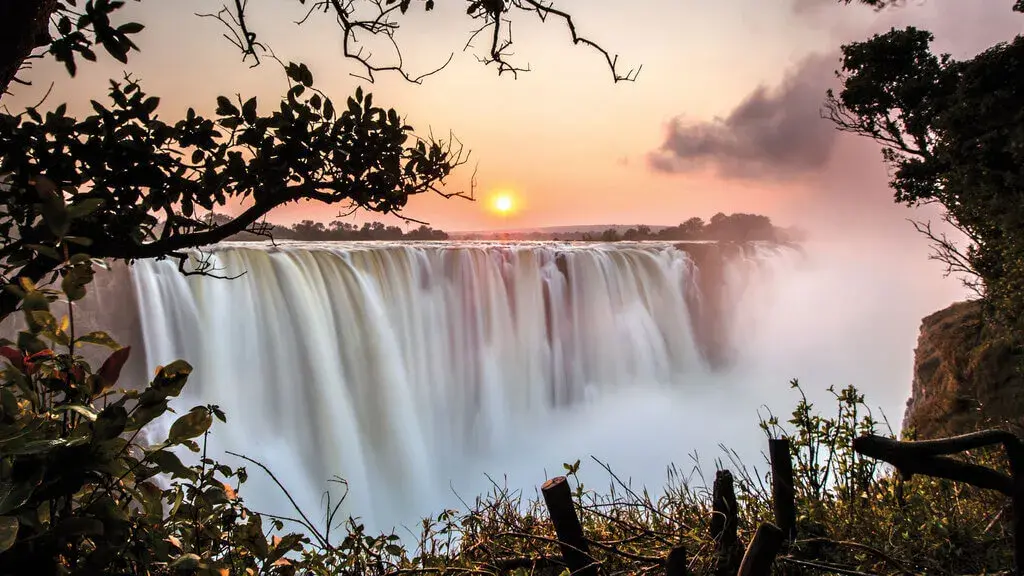 Source: andbeyond.com
In Zimbabwe, there are numerous activities to do. Play a round of golf on a beautiful course in the Eastern Highlands, or try your hand at catching your first trout fish. The stunning scenery is perfect for motorcycling, mountain riding, and hiking. Learn about the wonder of Zambezi tiger fishing, or just unwind and observe the wildlife as the sun sets.

Zimbabwe is a country where tourism thrives because Victoria Falls is a top tourist destination and one of the world's greatest natural wonders.

Two significant cities—Harare and Bulawayo—as well as the Great Zimbabwe Ruins and the breathtaking Lake Kariba- are present.

The so-called Eastern Highlands, a region perfect for modest pleasures like great walking and fishing, are found as you travel farther east.

There are times of the year when the wind is so strong that the grass gets a frosty morning cut.

You can find the Matopos National Park, noted for its remarkable jumble of granite boulders, by moving away and heading to the west.

If you want to see a real Hollywood movie scene in front of your eyes, go to various areas of Johannesburg, South Africa, and if you do, be grateful that you're still alive.
When Are the Most Affordable Time and Seasons of the Year to Book Flights to Zimbabwe?
Source: flickonclick.com
Emenac Travel is the best place to get cheap flights. The cost of the tickets can be unpredictable while looking for flights to Zimbabwe during the student summer holiday in July, during the Christmas season in December, or during March. When making travel reservations to Zimbabwe, most loyal customers normally like to do it at least four months in advance to get a cheap quote.
However, we suggest reserving your flights in advance rather than waiting if you frequently travel during busy times like Easter, summer vacations, or Christmas. The spring season, which lasts from September through December, is the ideal time to visit Harare. Visitors should go to Harare in the spring to easily and cheerfully explore the entire region, even if the city has cool weather all year.
Also Read: Most Beautiful Countries in the World
Is Harare, Zimbabwe, Fairly Friendly or Violent?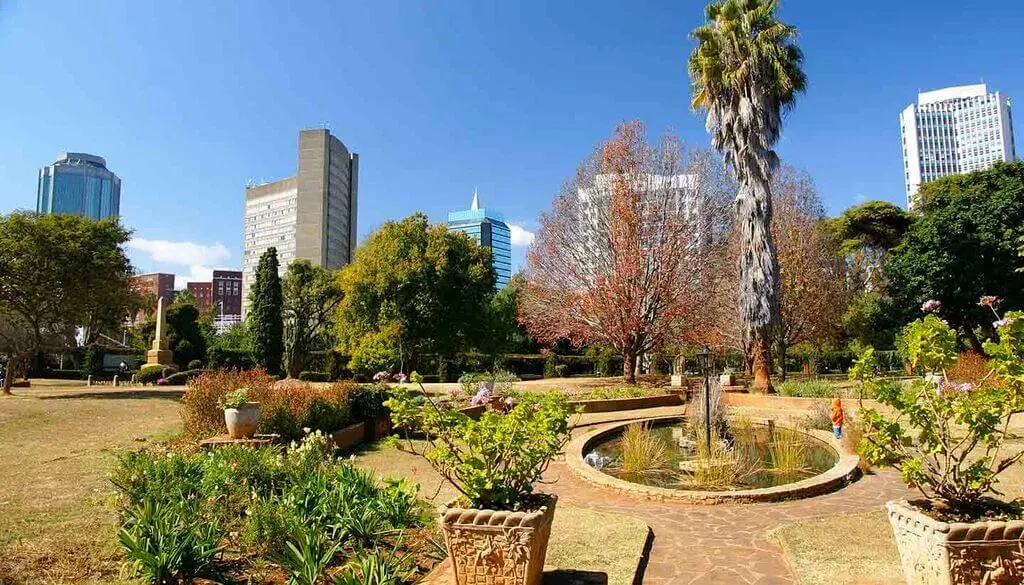 Source: worldtravelguide.net
There aren't many violent crimes in Zimbabwe, and criminals hardly ever carry guns or other weapons. In general, Zimbabweans are fairly friendly and non-violent. They tend to be extremely intellectual, hardworking, and well-educated. Thus they deal with the country's current economic difficulties with reason rather than force.
Tips for Traveling Safely in Harare, Zimbabwe?

Source: tripadvisor.com
It has encountered difficulties recently and during the past few decades, and these issues are still present. To cope with these issues, the following tips can prove helpful:
Always travel with a large group, ideally, with a scheduled tour group, it is advised.

Avoid going for a night-time stroll because you can attract robbers.

Poor traveling conditions are a further concern.

The roads are where a lot of crimes take place.

You must drive with your windows up and your doors locked because auto thefts happen frequently.

Also, avoid carrying showy jewelry while driving because thieves frequently target stopped automobiles at junctions.
The information mentioned earlier will surely help you book your flight to Harare, Zimbabwe, beforehand.