Explore the various tourist spots of Tampa which is located in Florida. There is no doubt that Tampa is counted among the top tourist destinations in the world. People from around the globe come here to visit the beauty of this place. Vacations are something which is always required to be exciting and happening. The vacations can only be exciting when you choose the right place to go to. There are so many popular localities in the world that provide a great tourist experience and Tampa is one of them. An individual must know about the things to do in Tampa Florida. It has great places to explore with a variety of niches.
People here always come with excellent reviews and make sure to share their words of experience. But, one thing which they often complain about is the large geographical area of Tampa. It is a big city and contains so many exciting places that are why tourists often get confused about where to go and where to not.
Fun Things To Do In Tampa
Well, if you also have this thought in your mind about the diverse places of Tampa, then we are here to help you. Here you can find some of the best things to do in Tampa which will add colors to your vacations. If you also wish to know about the fun things to do in Tampa, then the following places would make increase your excitement to visit Tampa:
1. Florida Aquarium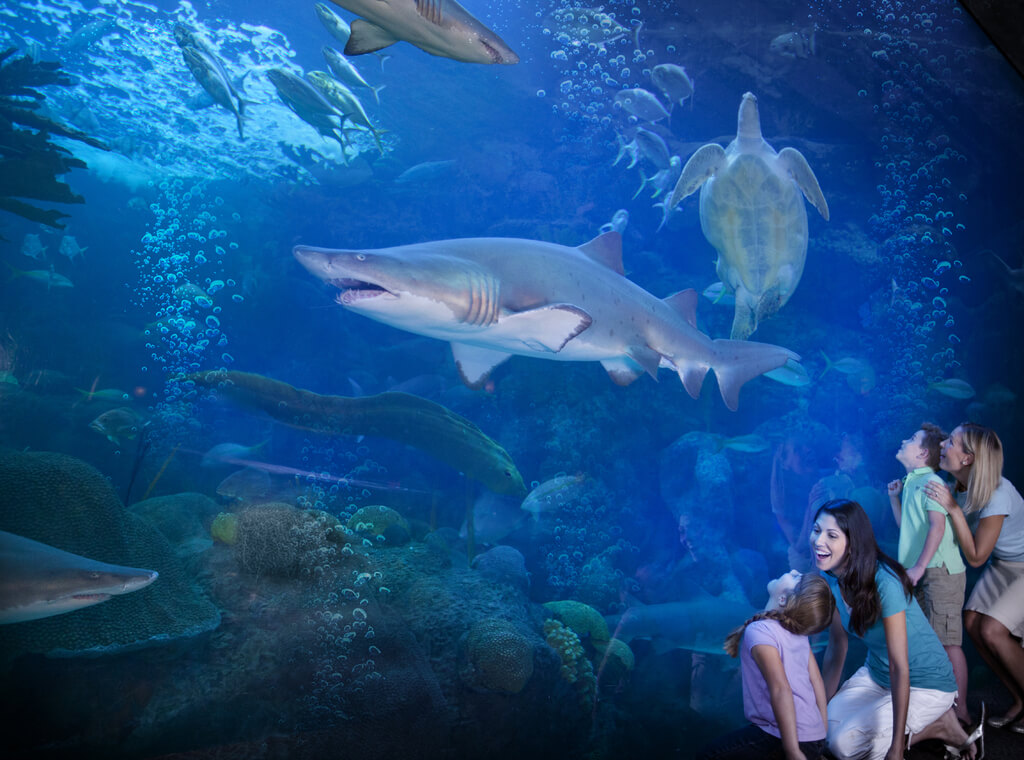 Source: wheretraveler.com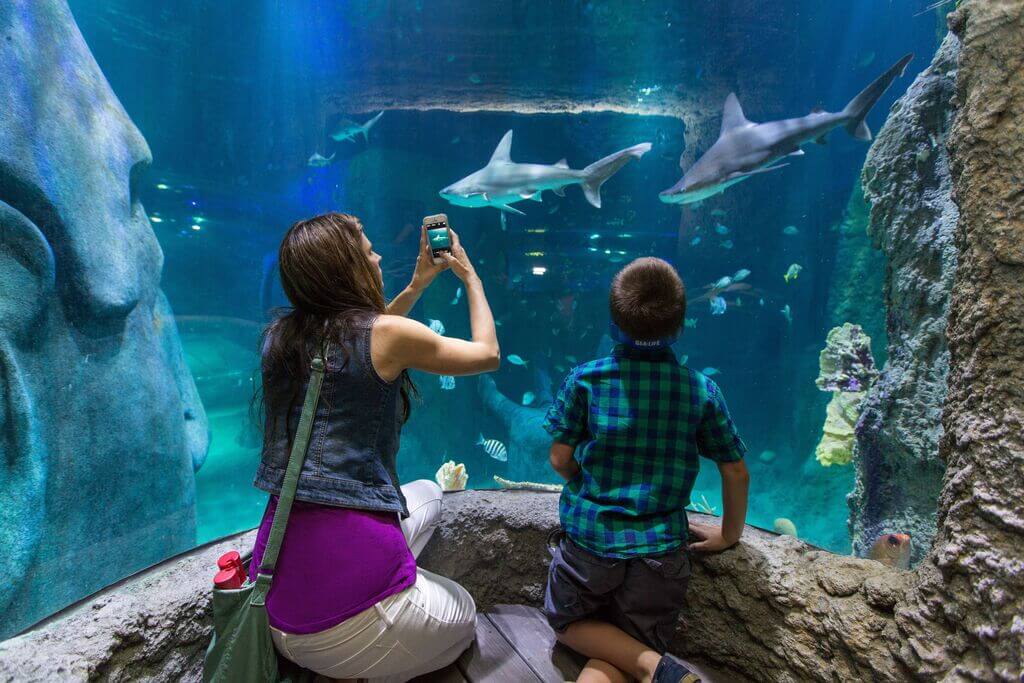 Source: tripsavvy.com
There is no doubt that this world is a perfect place to experience a large variety of flora and fauna. If you also wish to explore the beauty of these animals, then visiting Florida Aquarium in Tampa could be the best possible thing for you. It has 20,000 animal species that are totally different from each other and this beautiful Aquarium in Tampa. It could be one of the best things to do in Tampa.
2. Tampa Theater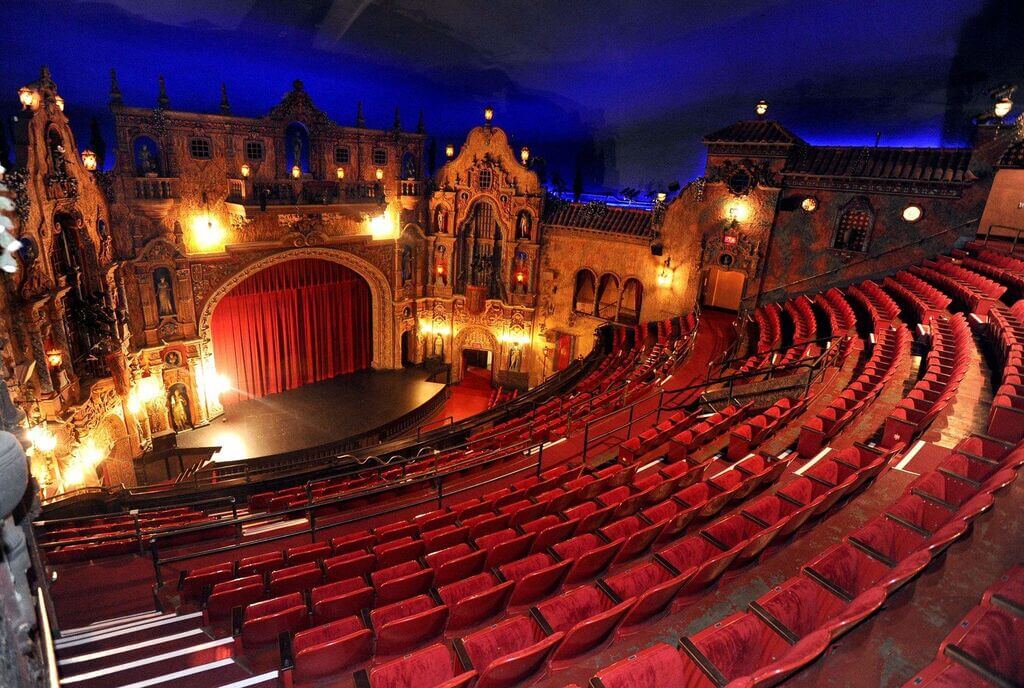 Source: pinimg.com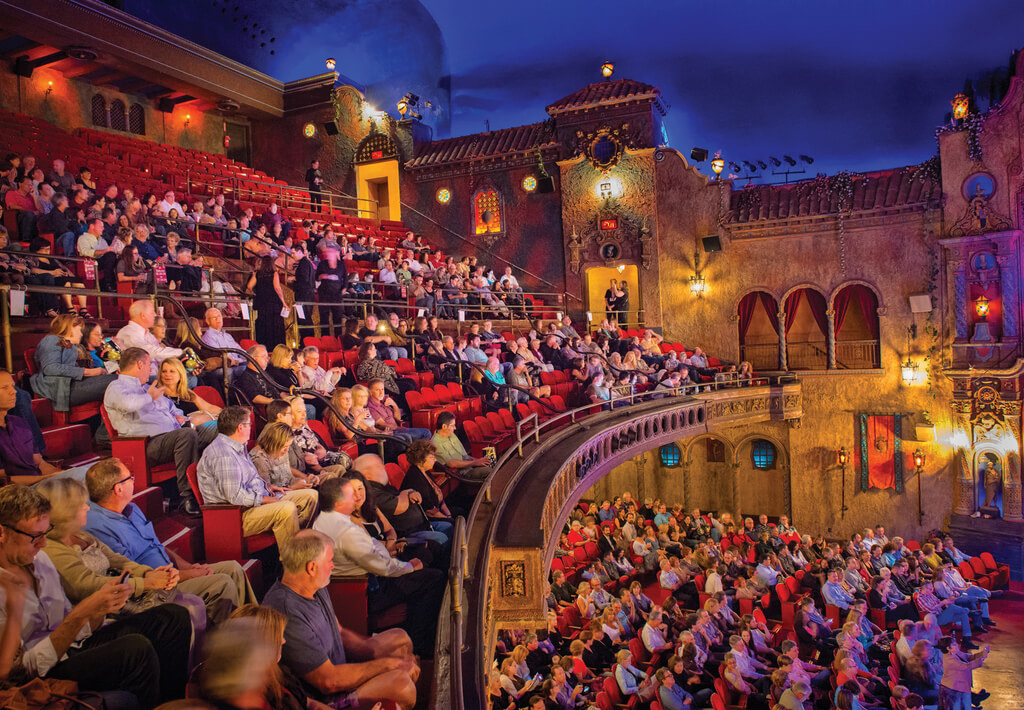 Source: gulfshorelife.com
Historically enriched, Tampa theatre is one of the oldest theatres of Florida. It was built in 1926 and still considered as its own of the best architecture of Florida. If you are a movie enthusiast, then going to the Tampa theatre can be the best thing to do in Tampa, Florida. It will give you a luxurious experience while watching the film. The comfort and satisfaction at this theatre would be of another level.
3. Tampa Bay Downs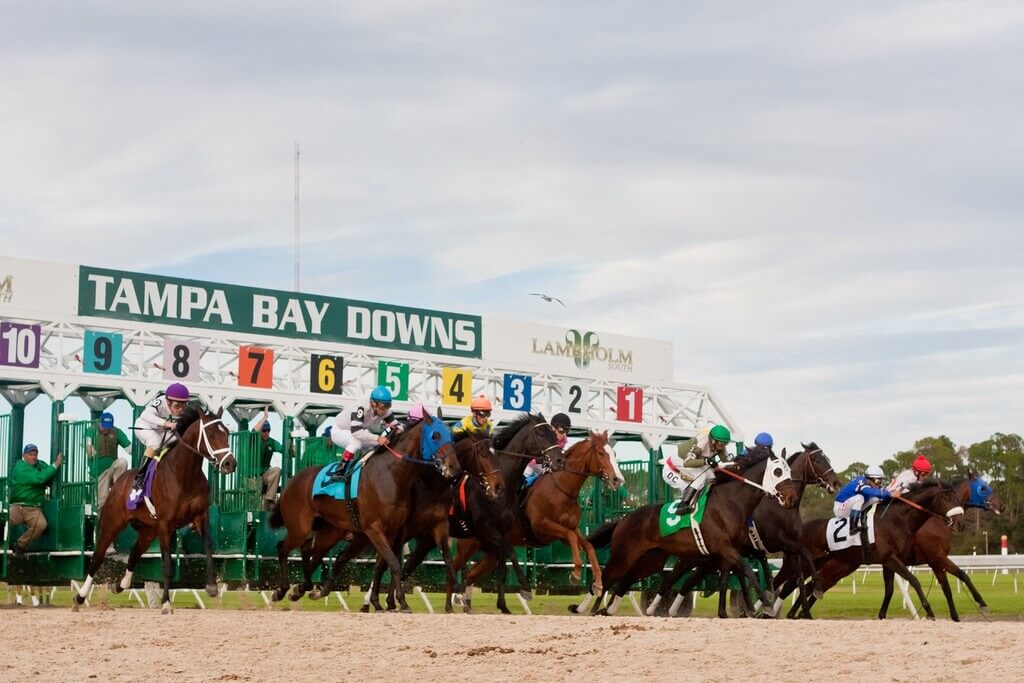 Source: squarespace-cdn.com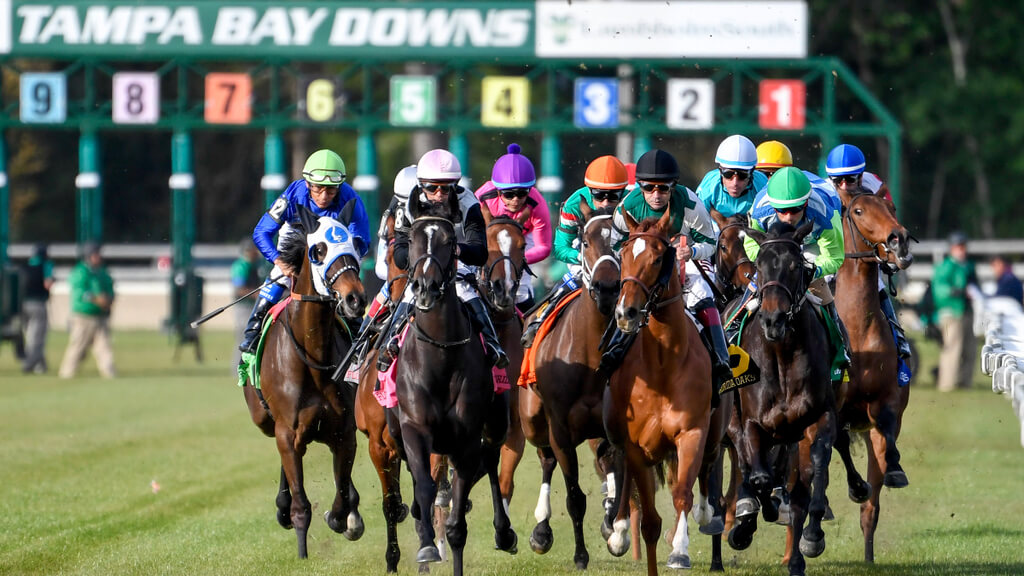 Source: actionnetwork.com
Known for the exciting and adventurous horse ridings, Tampa Bay down is another one of the fun things to do in Tampa. It has horse-racing establishments which will make you feel thrilled in the atmosphere of Tampa.
Very well trained staff is employed here to take proper care of the visitors. These guides will help you and make you learn the skill of horse riding and enhance your level of enjoyment. It is located on the west coast of Florida and counted among the best places to visit in Tampa.
4. Tampa Museum of Art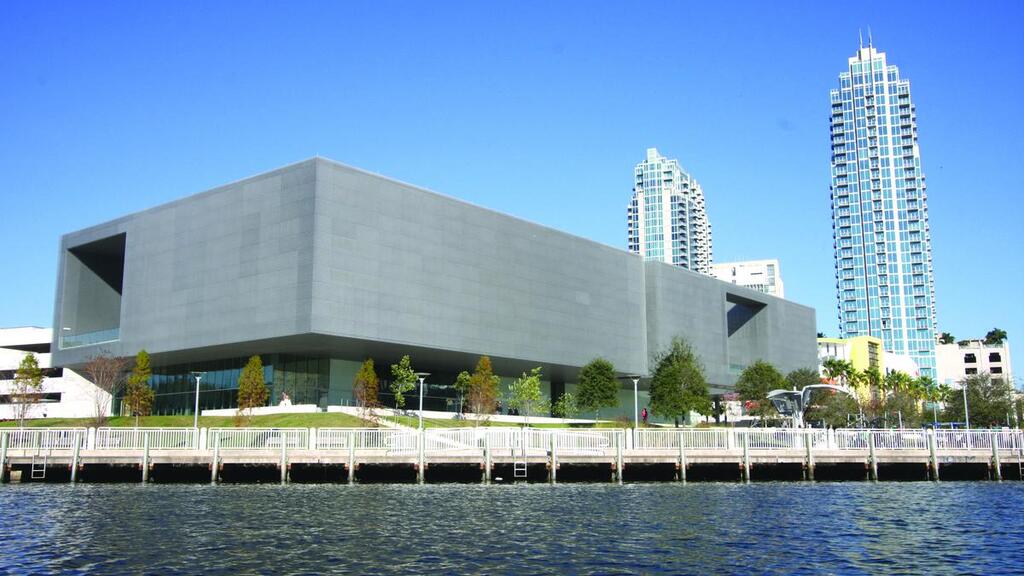 Source: media.bizj.us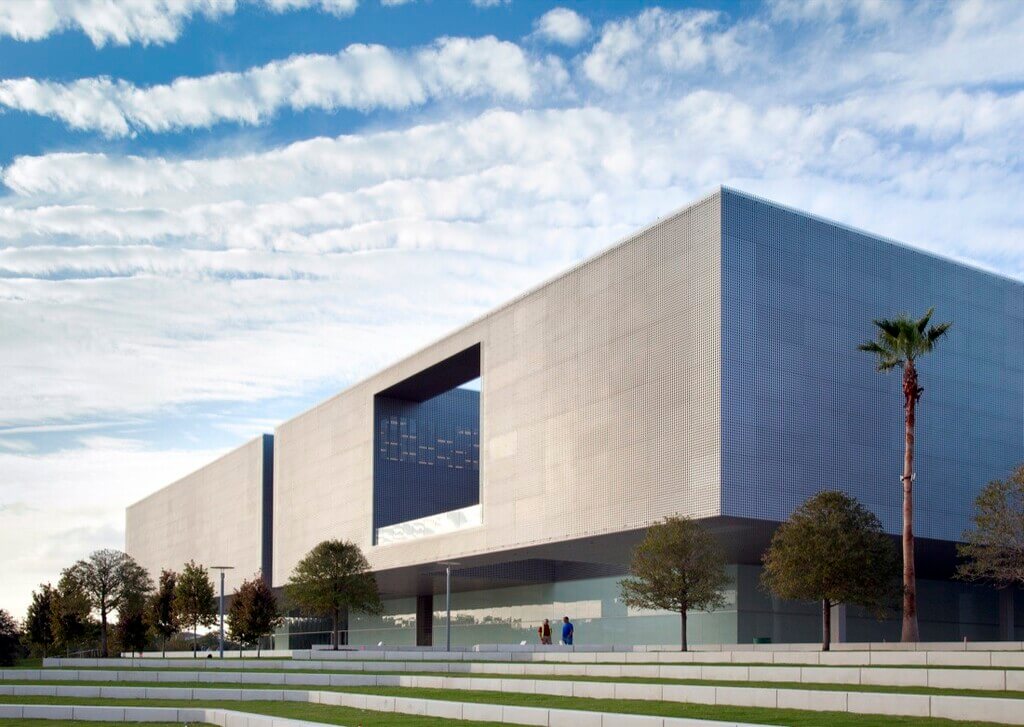 Source: adsttc.com
If you are an art enthusiast or you like to know about ancient art and culture, the Tampa Museum of Art is the perfect place for you. Visit the Tampa art museum and know the variety of art forms exhibited there. It is one of the most popular art museums in the world and is very popular in Florida. It could be one of the best things to do in Tampa and if you also want to explore this place, then get your tickets right now. Forget about those boring museums and reach out to the Tampa Museum of art installed with great architecture and an elegant royal look.
There are exhibits and art galleries with lecture halls and display rooms that make an individual feel the royalty of the art. Learn about the history of the area, one of the oldest European-settled cities in North America, at the Tampa Bay History Center. See a real decommissioned Navy ship at the American Victory, which fought in World War II, Korea, and Vietnam. Let the kids loose to have fun in the Glazer Children's Museum. So go and visit this museum as it is a fun thing to do in Tampa.
5. Downtown Tampa
Source: amazonaws.com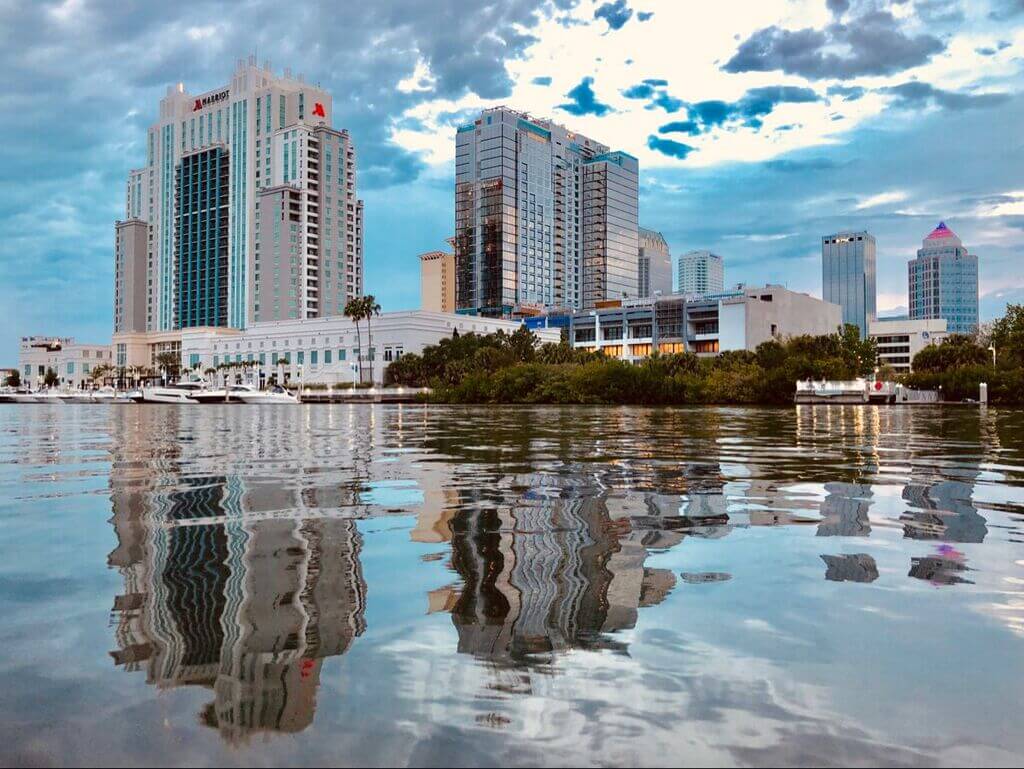 Source: wikimedia.org
Spend a week shuffling between museums, theaters, and outdoor spaces that have turned Downtown into an exciting place. Stroll along the Riverwalk to investigate Tampa's Downtown attractions. From bars and bistros to museums and movie theaters, downtown Tampa is brimming with opportunity.
It could definitely be one of the fun things to do in Tampa which will make your vacation worth memorable. Appreciate culture and air conditioning in Tampa's thriving museum scene. Explore historical and contemporary art at the Tampa Museum of Art or look at focused exhibits at the Florida Museum of the Photographic Arts.
6. Tampa Bay Food Tours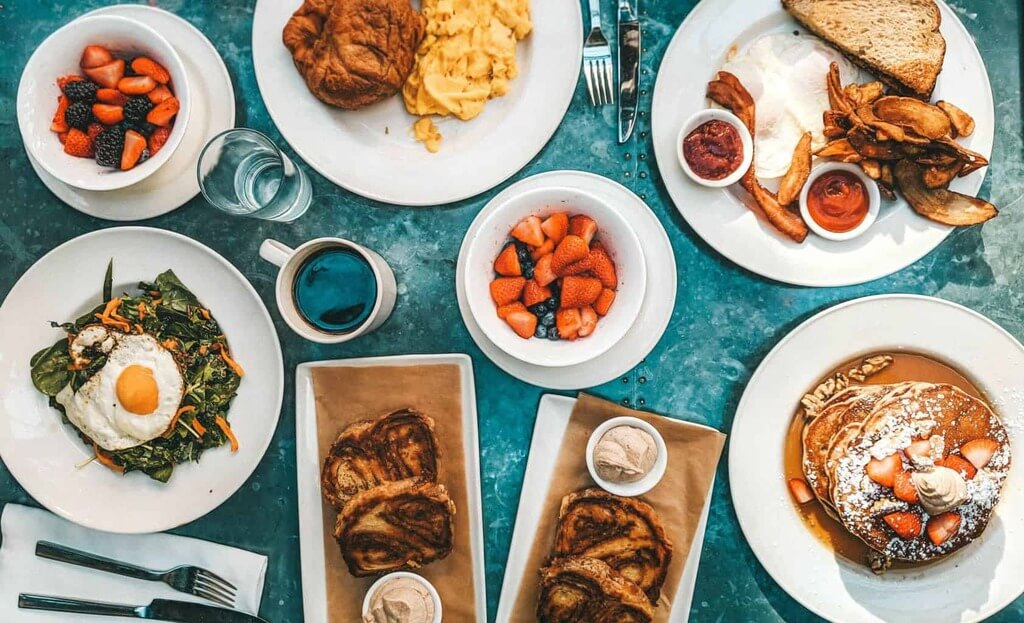 Source: thecutlerychronicles.com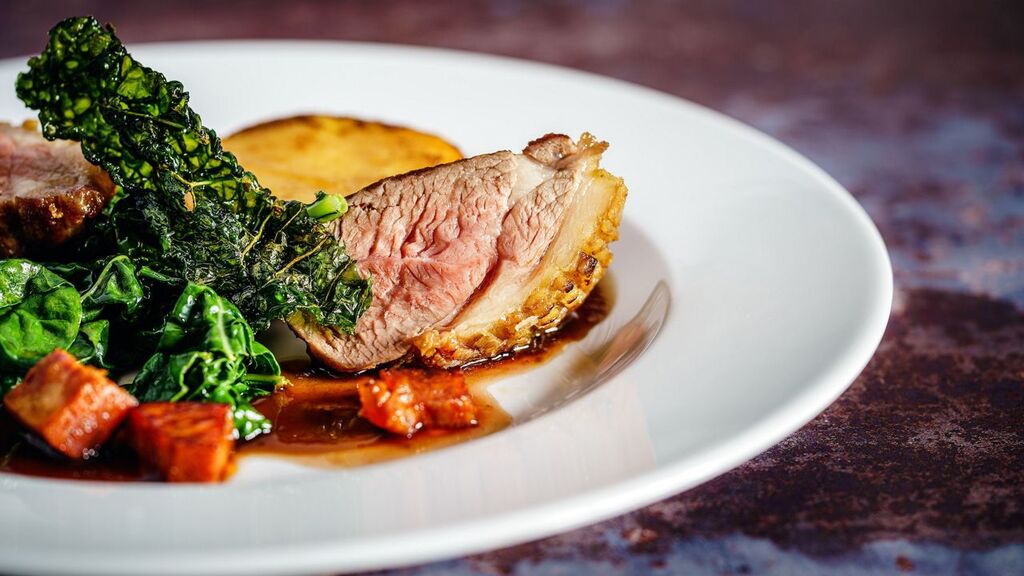 Source: scene7.com
Taste the delicious cuisine of Tampa and give some peace to your craving taste buds. If you want to do something exciting, then tasting the traditional food of Tampa could be one of the best things to do in Tampa. This food tour would not only be about food but also make you aware of the history Of Tampa.
With beaches and exciting natural beauty, it would enhance your experience throughout your vacation in Tampa. The only true constant of Tampa Bay Food Tours is that it will fill your belly with the best foods of Florida, so you should look them up if you're seeking things to do in the area that can fill out your weekend schedule.
7. Busch Gardens Tampa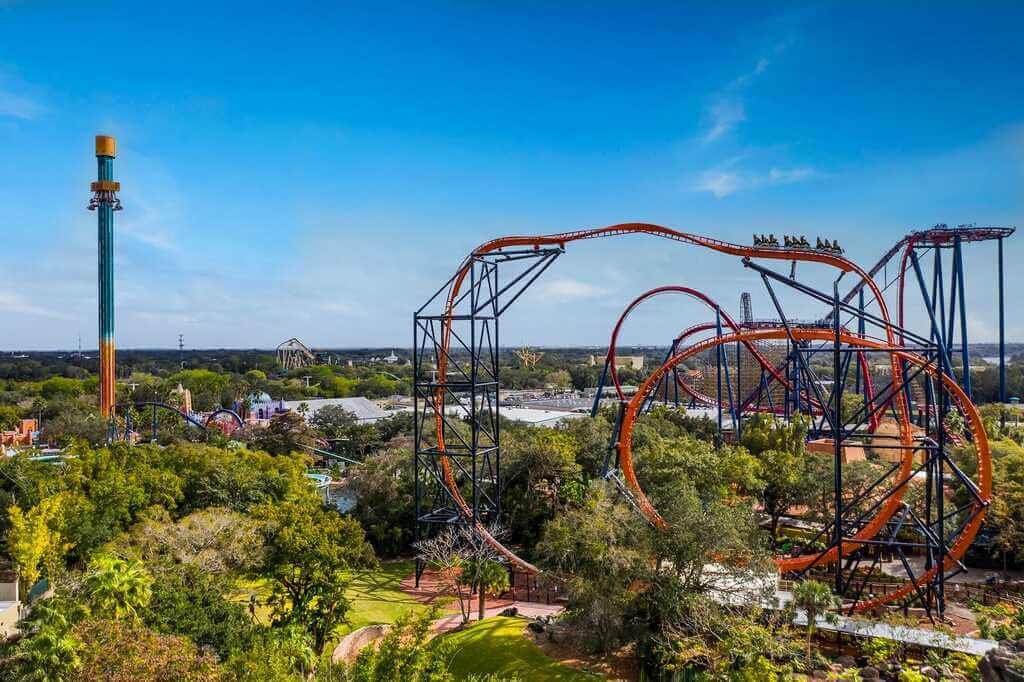 Source: 10bestmedia.com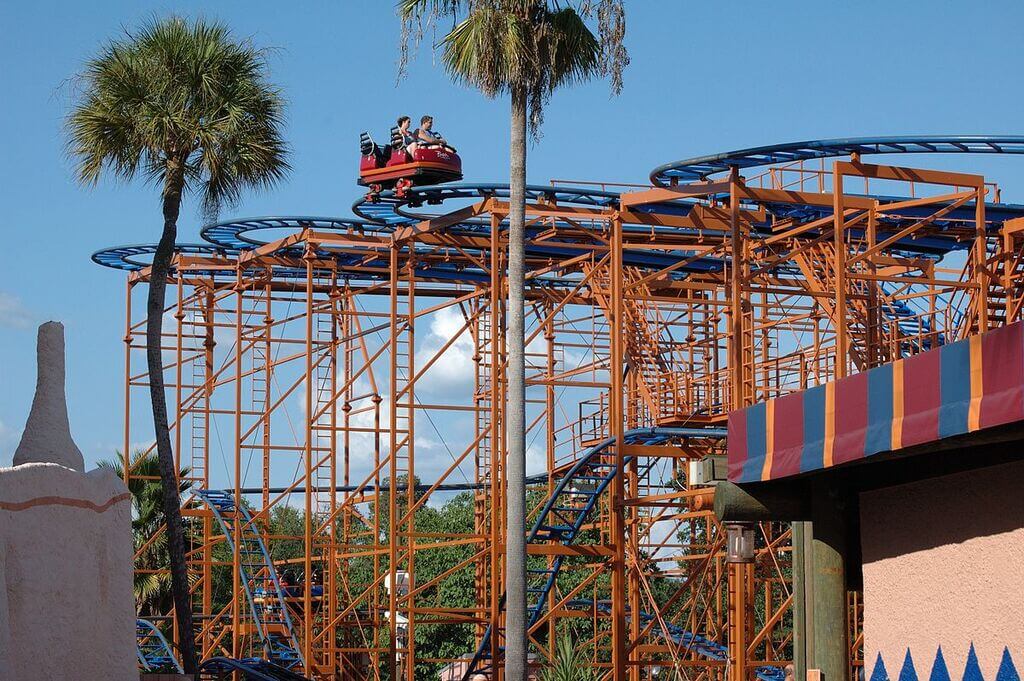 Source: wikimedia.org
Visit the Busch Gardens of Tampa which are worth visiting. It is considered among the top things to do in Tampa, Florida. It's partly a zoo and partly an amusement park, bird gardens, water slides, and elephant enclosures.
Challenge a 335-foot drop tower, Falcon's Fury, or race like a cheetah on Cheetah Hunt. Busch Gardens' newest attraction, Cobra's Curse puts a spin on family thrills with this one-of-a-kind spin coaster. There are food stalls, gift shops, movie theaters, play parks, and concert stages. Go with your family and friends to Busch Gardens Tampa, and enjoy the adventure of the place.
8. The Hindu Temple of Florida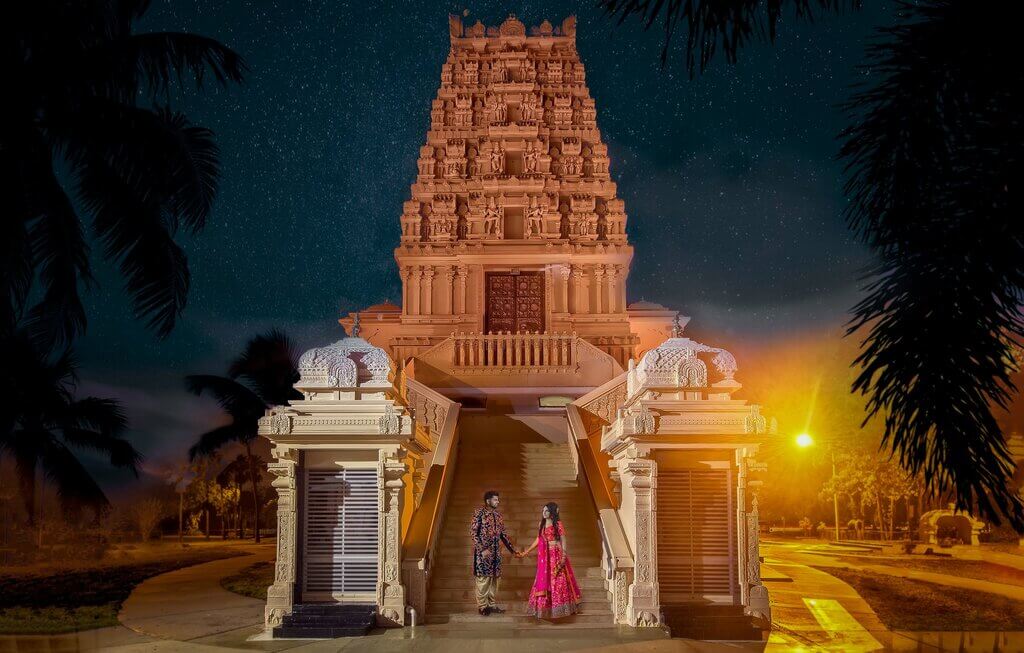 Source: haringphotography.com
The Hindu Temple of Florida is located just north of Tampa International Airport. The building was constructed between 1989 and 1996, and its ornate carvings were added from 2000 to 2006. It is the tallest Hindu Temple in the United States and offers tours on weekends, which can be scheduled on the temple's website.
It could be one of the best things to do in Tampa, Florida. The temple has a full-service canteen serving traditional vegetarian food to members. They also provide many types of classes to families including Sunday school, art, music, and language, meant to instill a sense of cultural awareness in their children
9. Weedon Island Preserve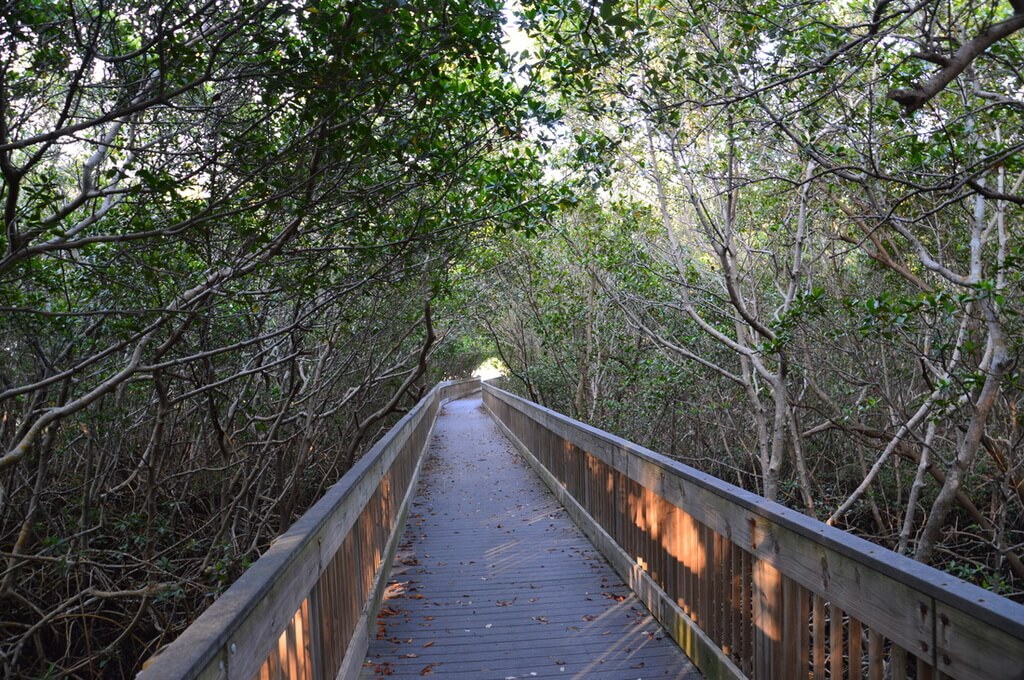 Source: hikingtheappalachians.com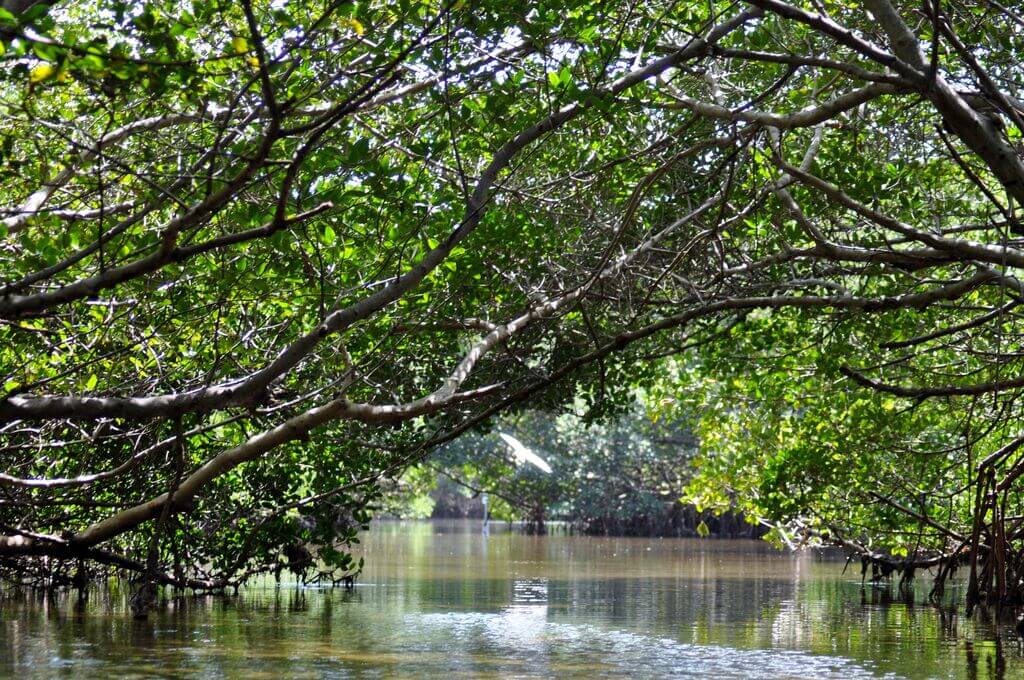 Source: pinimg.com
If you want to know exciting things to do in Tampa, then visiting Weedon island preserve could be the one for you. The preserve also includes a nature experience with a four-mile canoe trail and three-mile hiking trail along with a fishing pier and waterfront picnic sites. Weedon Island Preserve is an expansive 3,000-acre region on Tampa Bay in north St. Petersburg that comprises mostly marine habitats with some uplands.
You would get to see various beautiful forests and saltwater ponds. Weedon Island Preserve combines a wonderful nature experience on a site with fascinating historical significance. The Cultural and Natural History Center features classrooms and exhibit areas designed by anthropologists, historians, and Native Americans to reflect the art and history of the area's first people.
Also Read: The Seven Best WaterParks In Florida
10. Empower Adventures Tampa Bay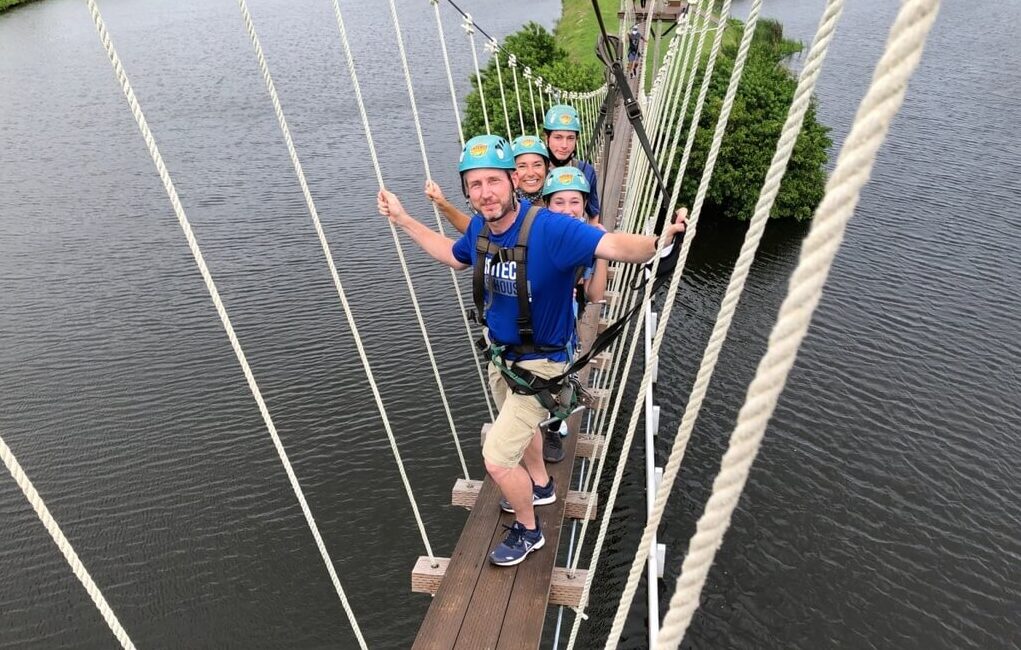 Source: foodwinesunshine.com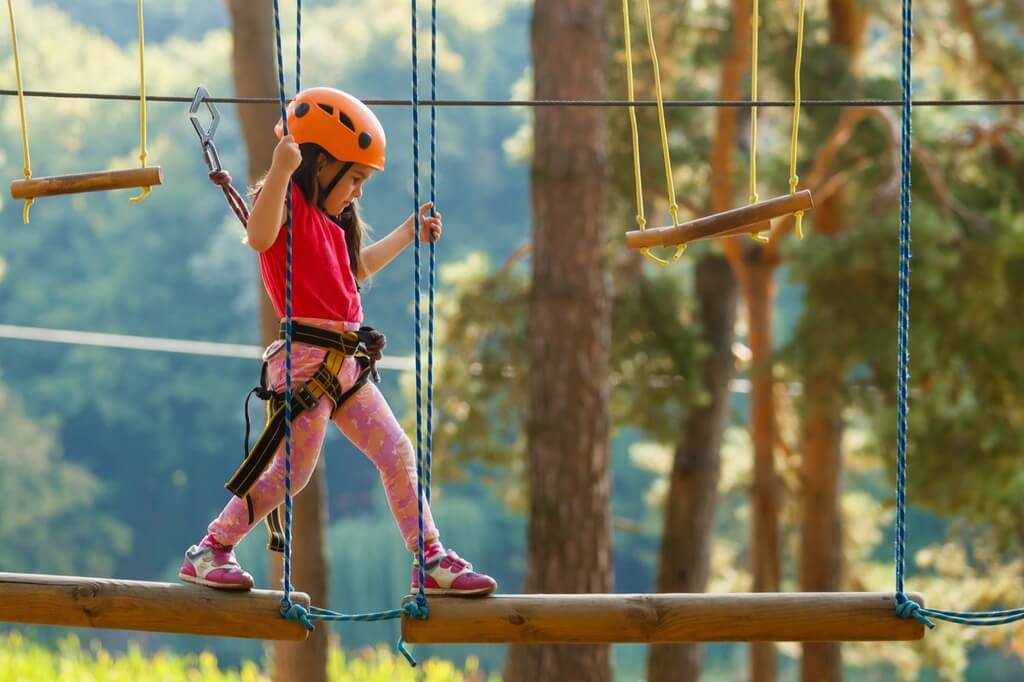 Source: netdna-ssl.com
Visiting Empower Adventures Tampa Bay could be the best experience of yours in Tampa. If you really want to know exciting places in Tampa, then this adventure could be the best thing to do in Tampa. Awaken your spirit of adventure on Tampa Bay's first zip line tour. Empower Adventures offers families and groups an unforgettable experience.
Gain a new perspective on the fun with a 55-foot-tall stark tower, five zip lines of varying lengths, a 200-foot suspension bridge as well as an adventure park with log bridges, catwalk bridges, steps, tires, and poles.
We have views across Tampa Bay and are centrally located just minutes from Tampa, Clearwater, and St. Pete. Reservations are required. They have prepared to re-open safely under the recommendations of the CDC and local, state & national guidelines. Standup paddleboarding and team building are also available. So experience these fun things to do in Tampa.
Wrap Up
So above were some of the best things to do in Tampa. If you are going ahead with this tour guide then nobody can stop you from having a memorable vacation in Tampa. Your days in Tampa would be absolutely stunning as it is really a good place for a holiday with friends and family. Even if you are going alone, your solo trip would be equally happening in Tampa. Above were some of the most exciting fun things to do in Tampa that would wake your spirit with lots of thriller and adventure.
For more updates on the tourism industry, visit Travelila.