The Miami to Key West road trip is one of Florida's most popular picturesque drives. If you want to see the Everglades, Coral Reef State Park, Seven Mile Bridge and Key West, this 166-mile journey is a must-do for everyone visiting Florida. This Miami to Key West drive may be done in a single day, but I strongly recommend taking your time.
To get the most out of this journey, I recommend spending at least three days on it, though some people take a week or more to see everything this section of Florida offers. This guide ensures that you don't miss any of the greatest spots along the famed key west to Miami.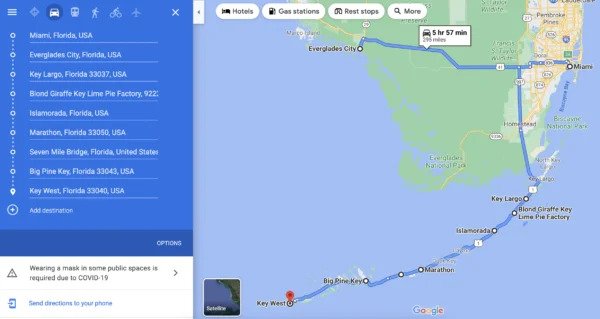 Source: vickyflipfloptravels.com
Fun Things to Do in Miami
Stop in for Lunch at Alabama Jack's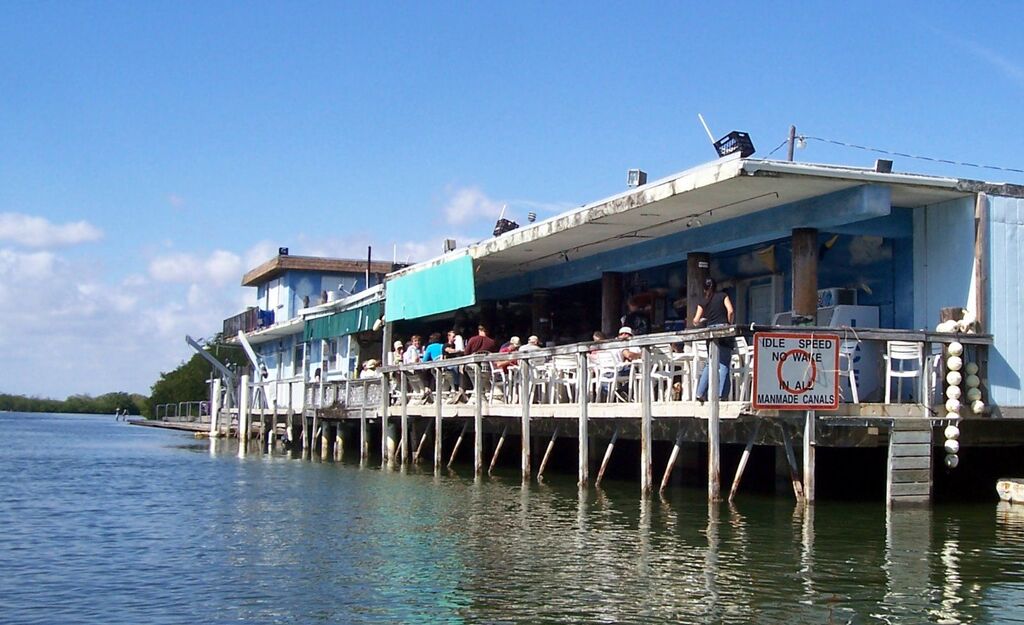 Source: pinimg.com
Before setting out on your Miami to Key west bus trip, make a pit stop at Key Largo's Alabama Jack's, a locals and bikers favourite dive bar. With a laid-back Keys feel, this pub is a terrific way to taste Florida Keys drinking culture. In addition to Conch fritters, they feature a complete bar and a large cuisine.
A small detour from Overseas Highway is required for Alabama Jack's. Card Sound Road is where the bar is located. Shack on the ocean, surrounded by mangroves, can't be missed.
Key Largo's 58000 Card Sound Road
Coral Castle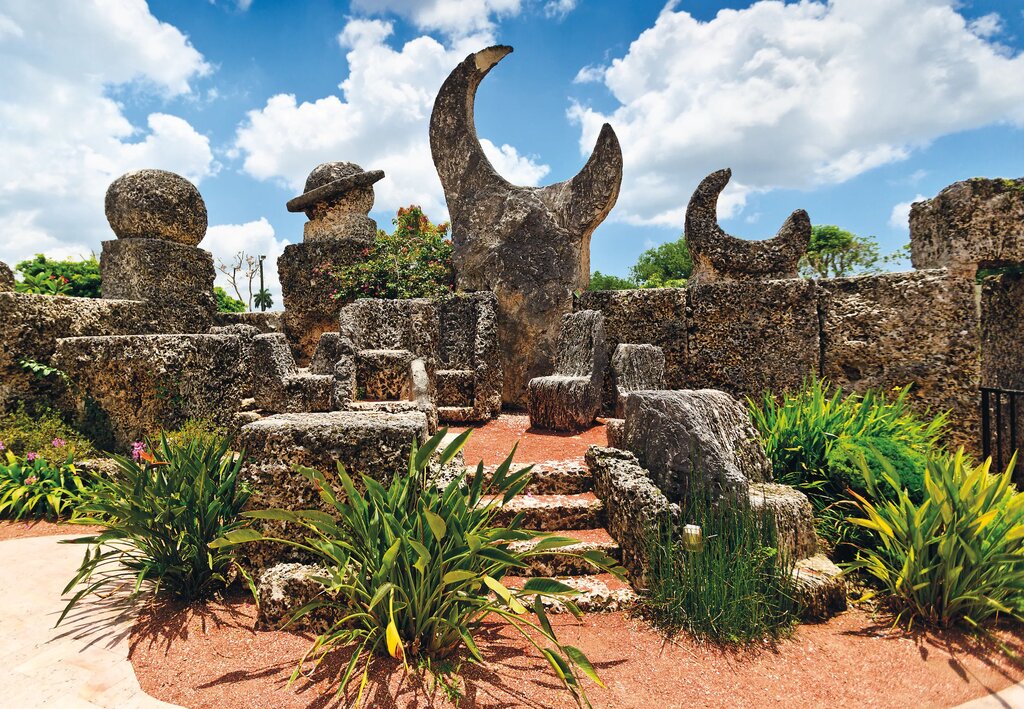 Source: telegraph.co.uk
A must-see attraction from Miami to Key West road trip, the Coral Castle Museum. Some say it resembles a sculpture garden, while others say it's reminiscent of a fortress. However, the narrative behind the construction of Coral Castle Museum is the museum's greatest asset.
A guy named Edward Leedskalin spent over three decades creating this one-of-a-kind building. Many have questioned how he could lift these big limestone blocks to create the Coral Castle Museum at a weight of just 100 pounds and a height of 5 feet. Indeed, the project has been likened to the Pyramids of Giza and Stonehenge because it looks so implausible.
Visit the State Park of John Pennekamp Coral Reef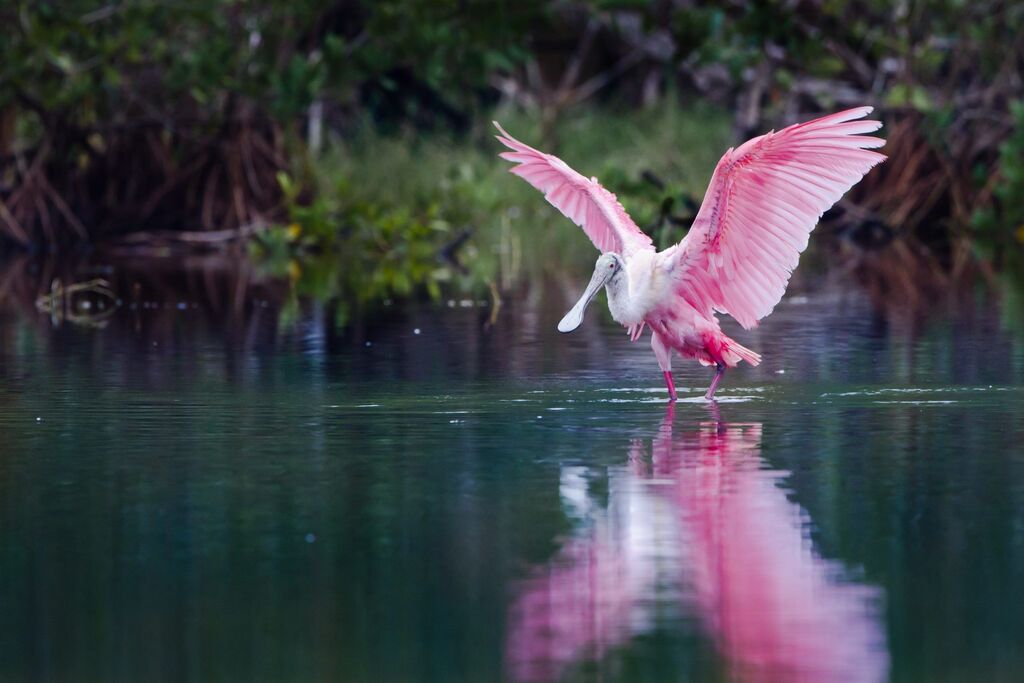 Source: recuerdosdemimochila.com
John Pennekamp, the first underwater park in the United States, was established in 1963 and covered 70 nautical square miles. It's possible to make a brief stop there to break up the travel, but if you're staying in the region, it's ideal for spending a whole day there. Swimming, snorkelling/diving, kayaking, and hiking are just a few of the activities available in the park.
For divers and snorkelers, John Pennekamp Coral Reef State Park is one of the greatest places in the world to visit. It's possible to see a wide variety of marine life in various gorgeous reefs. You can take a day trip to go snorkelling or a longer excursion to do scuba diving.
There is an $8 charge to get into the park on the Overseas Highway (MM 102.5). ( per vehicle )
Wynwood and Little Havana Have a Thriving Arts and Culture Scene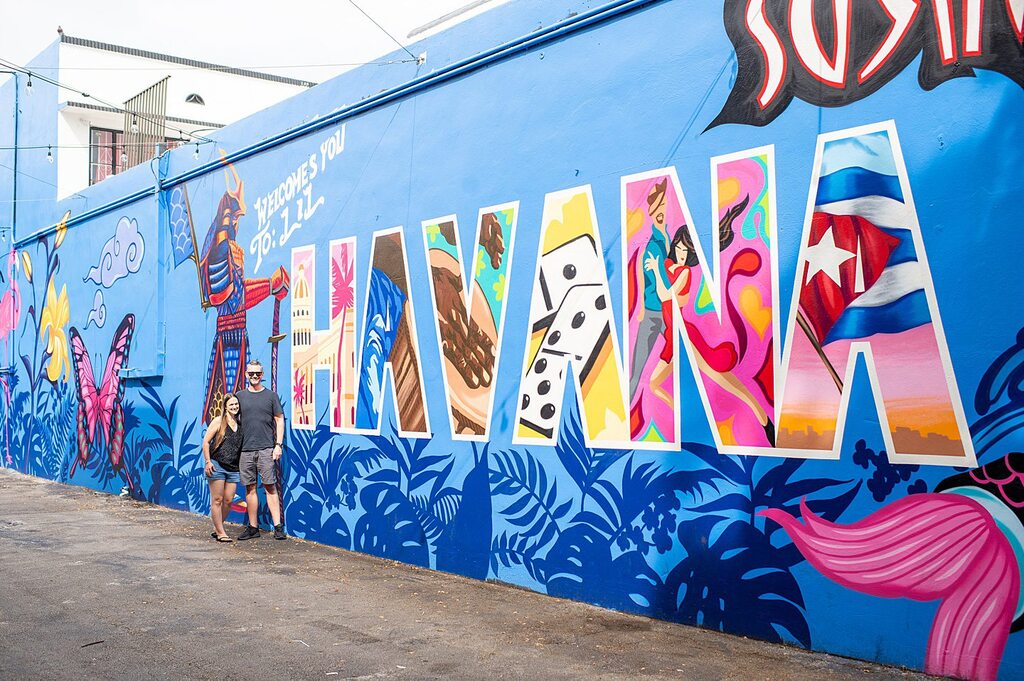 Source: sometimeshome.com
Visiting Little Havana is a terrific way to learn more about Florida's Cuban heritage. The area may be the city's genuine beating heart. You may get a flavour of the old Cuba at Little Havana, home to many Cuban exiles. It's a great site to stop before embarking on the journey from Miami To Key west ferry. You may eat Latin American food, listen to live music and watch a game of outdoor dominoes in the area.
Wynwood is another Miami to Key West road trip neighbourhood that has a lot of heart. Once upon a time, Wynwood was known for its murals. However, street art and strolling are becoming the primary reasons people visit a neighbourhood. They want the ideal photo for their social media profiles. Wynwood is a great site for a stroll and a snap as a prelude to the Miami-to-Key West road journey.
Enjoying Some Quiet Time on the Canals with the African Queen Is Always a Treat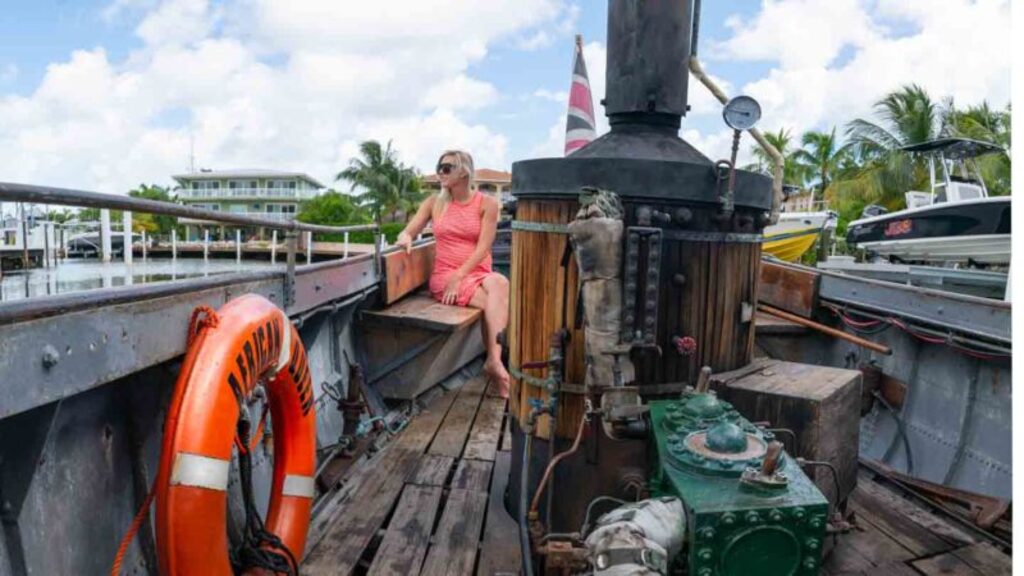 Source: gettingstamped.com
Taking a canal cruise aboard, the African Queen from Miami to Key West is a fun opportunity to see the Florida Keys and learn about its film heritage. Katherine Hepburn and Humphrey Bogart were among the stars who starred in the 1951 film adaptation of the story.
If you've watched the film, the ride on the African Queen canal boat will be fascinating. However, you can still enjoy the boat tour even if you've already seen it. The tranquility of the Key Largo canals cannot be overstated.
One of the Best Beaches on the Way to Miami for the Key West Road Trip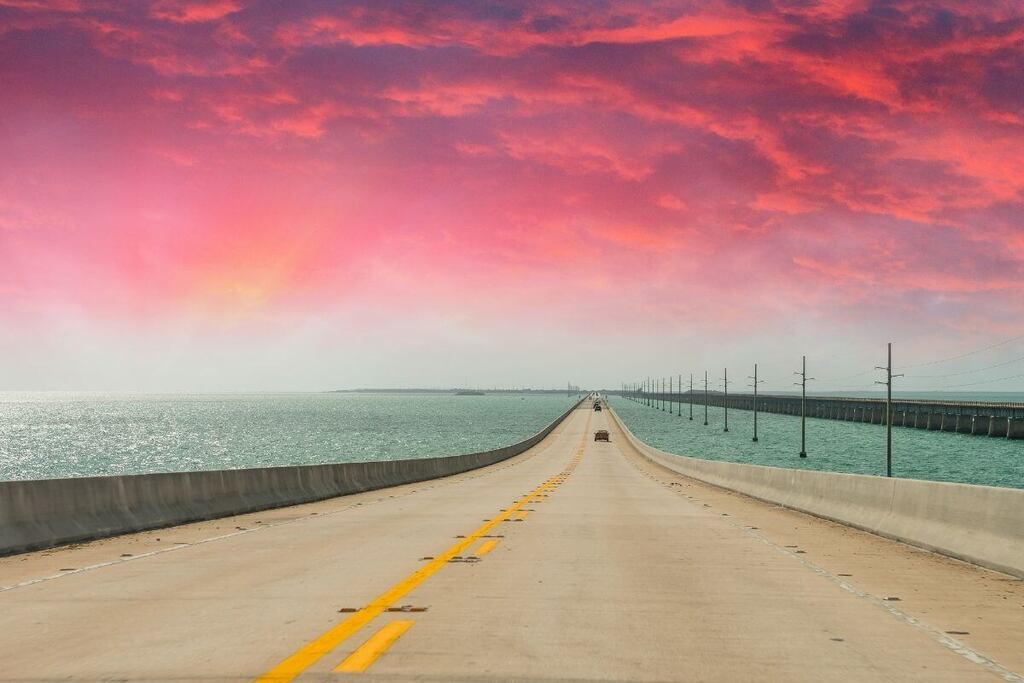 Source: vickyflipfloptravels.com
Relaxation and sightseeing go hand in hand in the Miami to Key West road trip. Sombrero Beach, located further up, is frequently cited as one of the top Florida Keys beaches. Bahia Honda Beach in the Lower Keys is another must-see beach on the Miami to Key West road journey.
The beach at Bahia Honda State Park is ideal for lazy days in the sun. It's a wonderful beach with clean water and many beaches to explore. It's a great pit break for families travelling from Miami to Key West because of the shallow sea.
Schnebly Redland's Winery & Brewery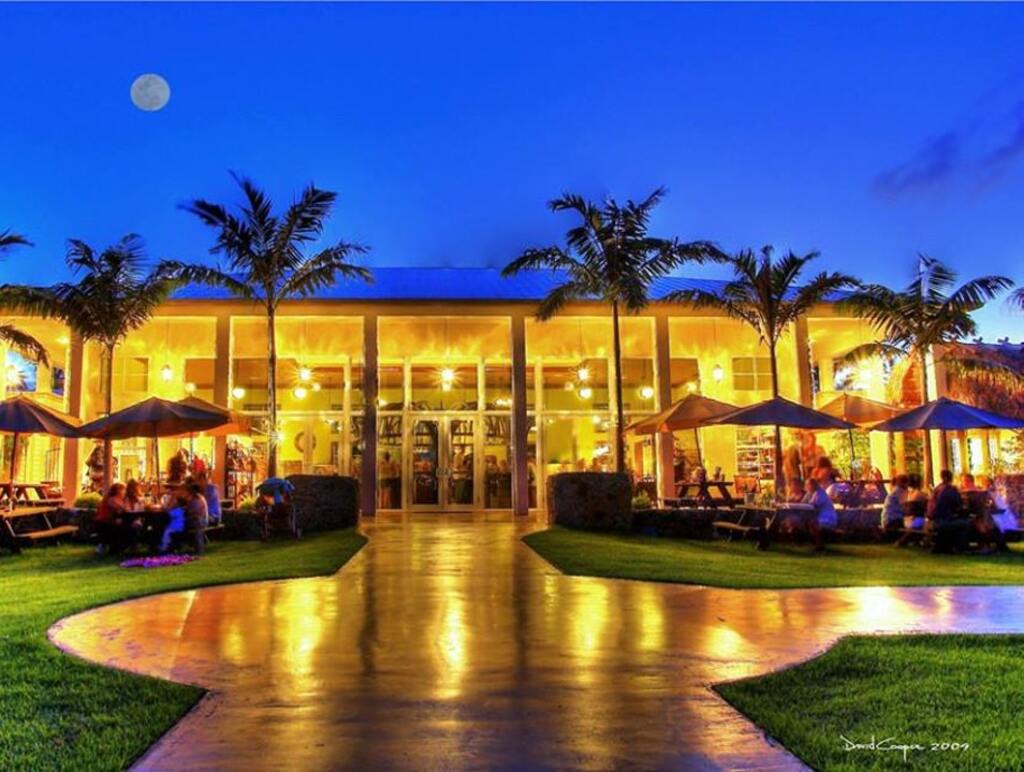 Source: afar-production.imgix.net
It wasn't until my second journey from Miami to Key West that I came into this hidden treasure. Tropical fruit wines are the specialty at Schnebly Redland's Winery & Brewery, the country's southernmost winery.
The surroundings, including a lush courtyard and attractive waterfalls, are incredibly stunning. There are a variety of sparkling wines to choose from and various varieties of Rosé.
Make a reservation for a wine tasting and estate tour. If you're not a fan of wine, you can participate in the beer tasting instead. Finally, dine in style in the hotel's restaurant. All of the ingredients come from local farmers' markets.
Feed Tarpons at Robbie's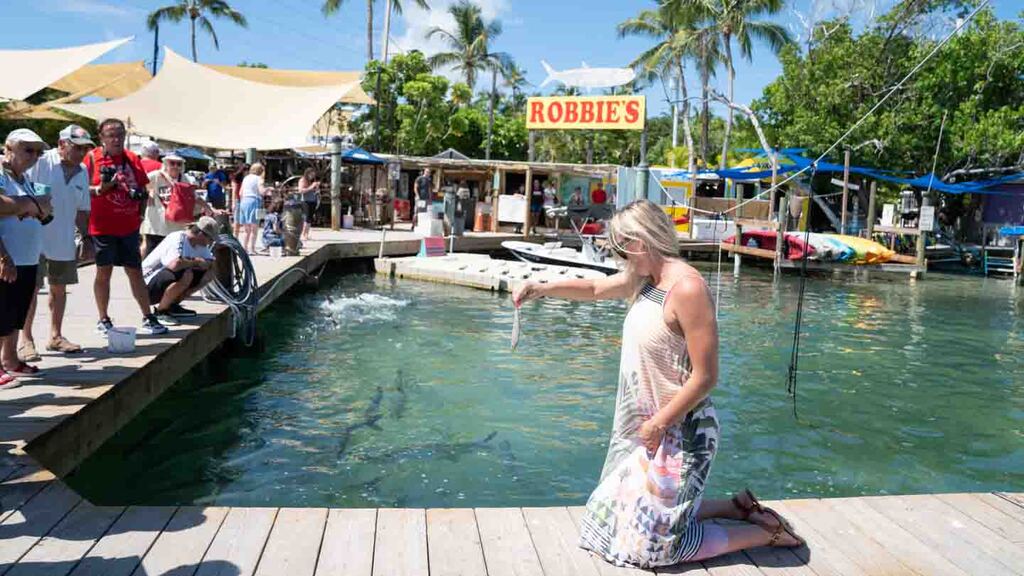 Source: gettingstamped.com
Robbie's, a Florida Keys institution, is a definite must-see. It's a bustling marina with various water sports, but the tarpons are the most popular draw. You may buy a bucket of fish for a few bucks and then hang it down the pier for hungry tarpons to catch. Even though it's a bit of a tourist trap, it's still a lot of fun and doesn't cost much.
It is possible to eat at the Hungry Tarpon restaurant while watching other visitors feed the tarpon.
Stop in Islamorada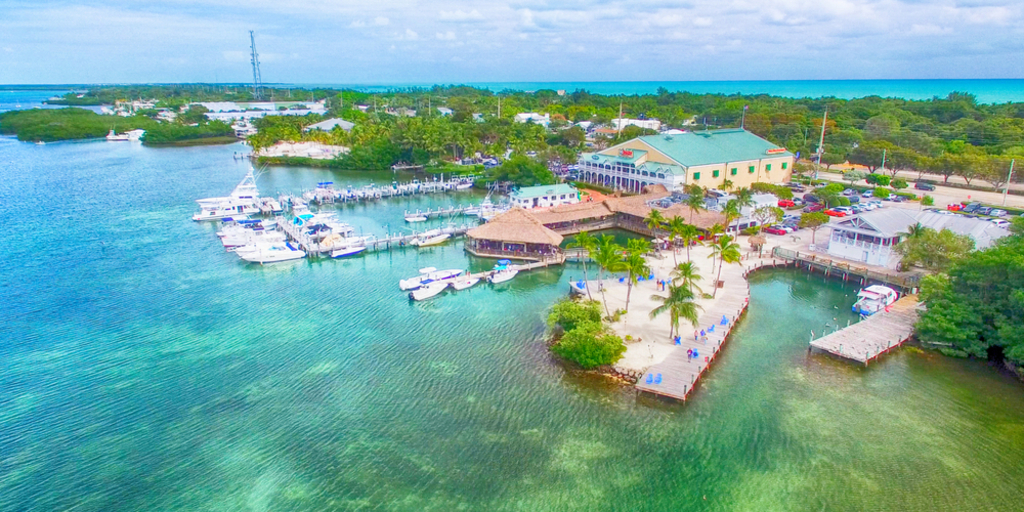 Source: floridatrippers.com
The Middle Keys town of Islamorada sits exactly midway between Miami and Key West. It has earned the nickname "Sportfishing Capital of the World" for its abundance of professional fishing excursions led by knowledgeable captains. Shopping, dining, attractions, and eco-experiences abound in Islamorada, as do many resorts, from budget to luxury.
John Pennekamp State Park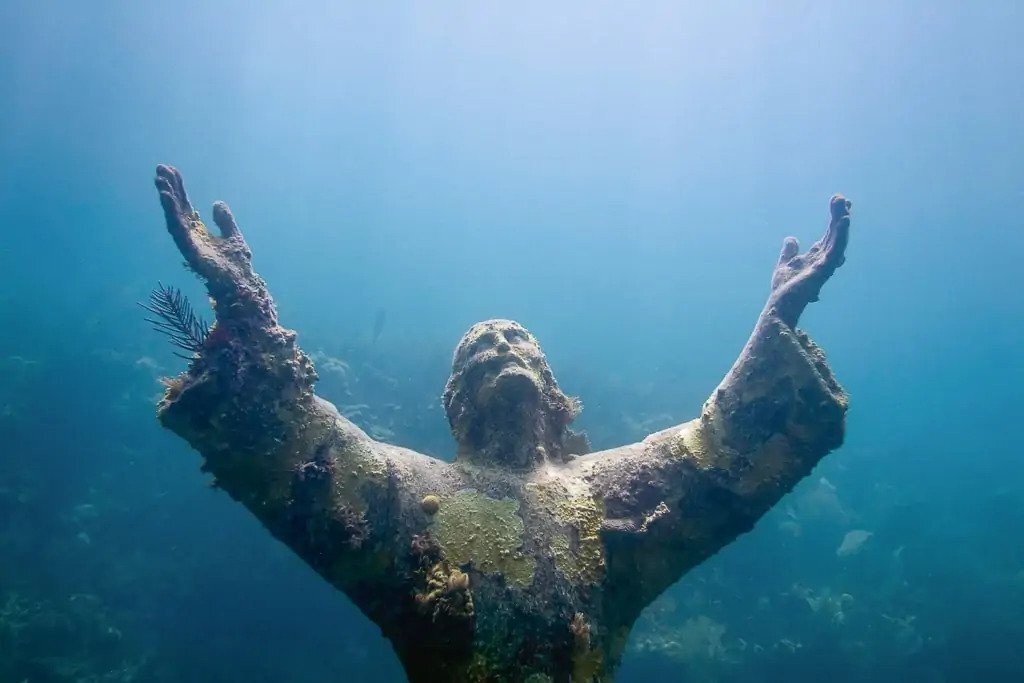 Source: thewholeworldisaplayground.com
While in Key Largo, we spent most of our time exploring this magnificent natural region.
A boat ride took us to the only live coral reef in America, where we spent two hours snorkelling in the sea. Scuba diving and snorkelling trips to John Pennekamp State Park may be scheduled.
The reef in this area was robust and gorgeous, even though we've had the opportunity to snorkel and dive on some of the world's top reefs.
It's well worth visiting this area because of the abundance of brightly coloured fish.
When we got back to land, we took a walk through the park's trails for a couple of hours. In addition to stunning views of the ocean and mangrove woods, the paths are well-maintained and accessible.
The John Pennekamp State Park is open from 8 a.m. until sunset and charges $8USD per car (2-8 people).
Seven Mile Bridge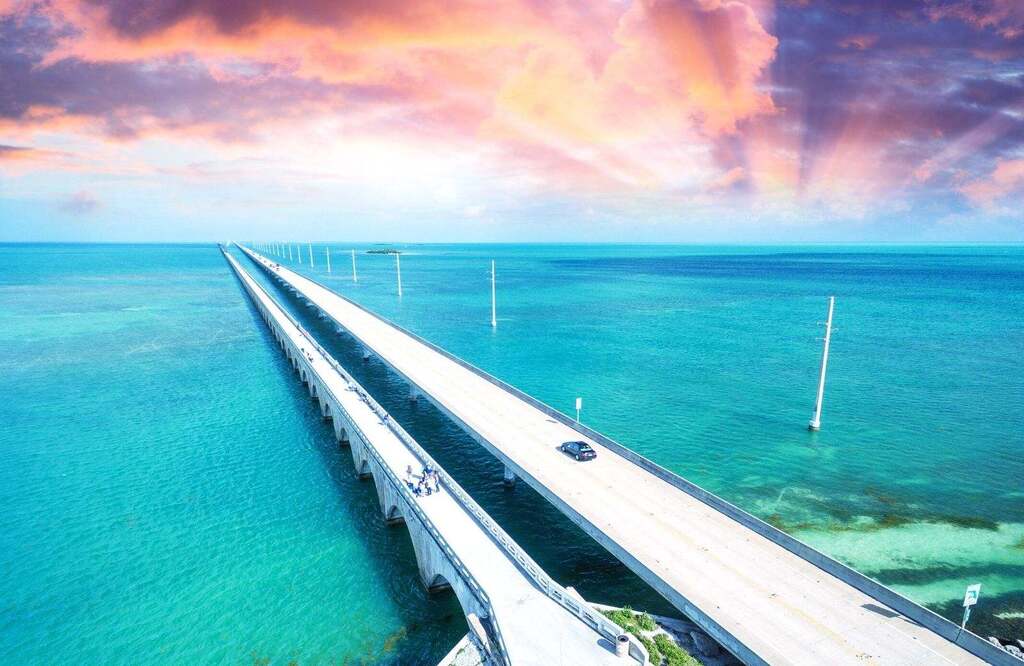 Source: dishadiscovers.com
As the longest and tallest bridge in the Keys, Seven Mile Bridge links Marathon to the Lower Keys. It's a sight to behold. Driving across its hump at a leisurely 45 mph is an exhilarating experience (the speed limit for most of US 1). The lake and the so-called 'parallel bridge,' the remnants of the railroad line erected to connect the Keys to the mainland at the turn of the past century, are magnificently visible. You can see distance from miami to key west.
There are still some half-submerged, gap-toothed piles and arches from the railroad that look nearly classical, like the Roman aqueducts you may see in southern France. The railroad was wrecked in 1935 by a hurricane. Pigeon Key is a small island located near the far end of the Seven Mile Bridge, where a separate iron bridge has been dismantled. Even though it is difficult to tell how it connected to the stone-made parallel bridge on the opposite side of the highway, this was originally a component of the railroad. It seems abandoned and sad, like the Eiffel Tower lying face down in a puddle of water.
Also Read: The Seven Best WaterParks In Florida
The Big Pine Kayak Adventures (Big Pine Key)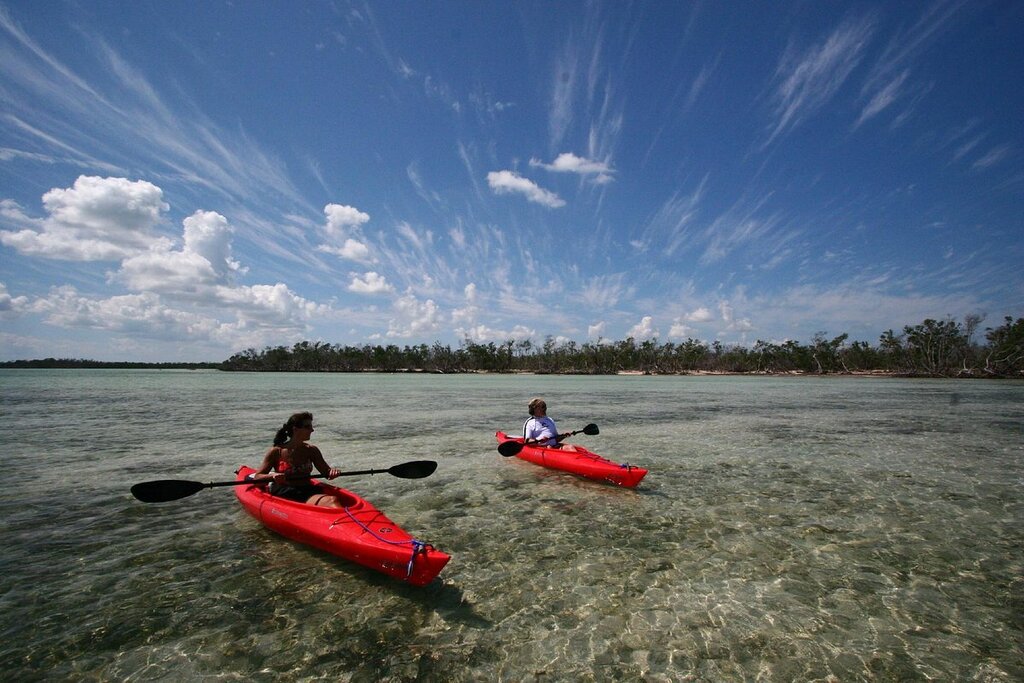 Source: tripadvisor.com
Big Pine Kayak Adventures hires kayaks and arranges kayaking eco-tours, fishing boats, kayak fishing expeditions, and more under the direction of the renowned paddler and author Bill Keogh. So if you want to understand how crab traps operate, or if you want to learn about animals, take a dip in the ocean. (A three-hour kayaking excursion with a group costs from USD50 per person.)
Conclusion
We hope you have found this Miami to Key West road trip guide useful to make the most of your journey along the Overseas Highway. If not, there are many other things to do and places to eat along the way. Please share your thoughts in the comments section below if you have any further ideas to add to the list.
For more updates on the tourism industry, visit Travelila.