There are certain holiday destinations that just stick with you forever. In fact, the memory of them makes them so appealing that you end up returning again and again. Sometimes it's the sights to see, or the things to do, or the general atmosphere of the place, and sometimes it's a combination of all of these factors that keeps you coming back for more. Whatever the factor is, Palm Cove has it got it in spades.
Located along the coastline of Tropical North Queensland, Palm Cove is an idyllic slice of paradise. This sleepy seaside community is hiding a big secret – because not only it is a gorgeous destination to relax and reinvigorate yourself, but it also happens to be located halfway between two activity filled cities – Port Douglas and Cairns – as well as sandwiched in between two stunning natural attractions – the Wet Tropics rainforest and the Great Barrier Reef.
With such an ideal and convenient destination, it's pretty obvious that there is a lot that will keep you occupied during your time in Palm Cove. Keep reading to discover some of the amazing things you can see and do when you visit!
Marvel at the Many Waterfalls of the Rainforest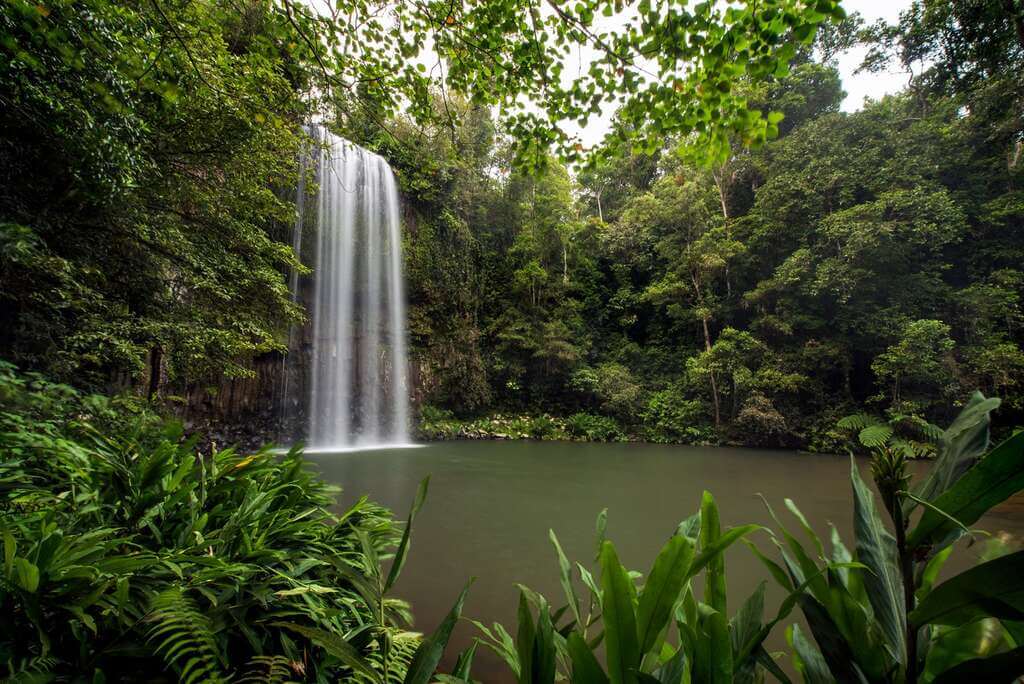 Source: australiangeographic.com
Queensland is one of the luckiest and mot beautiful parts of Australia. Home to all sorts of natural attractions – think beaches, turquoise waters, year-round warm sunny weather, and leafy green rainforests that offer opportunities of exploration to name just a few.
In those gorgeous rainforests there is just so much to see, native flora and fauna that is so diverse, you won't find it anywhere. And of course, waterfalls.
Chasing beautiful waterfalls is a favourite past time of the locals of the area, and its for good reason. Not only are they incredible to watch, but there are also just so many of them tucked away inside the tropical rainforests that you will keep stumbling across new ones.
The Wet Tropics is home to hundreds and hundreds of waterfalls, from tiny trickle to thunderous tumbling cascades, and each one is impressive in its own way. From Palm Cove, you can see lots of these waterfalls in many different ways. You can enjoy a scenic train ride where you spot waterfalls as you wind through the hills, you can take part in waterfall spotting tours, or you can opt for a self-guided tour of any of the Wet Tropics 5 precincts and hunt them out for yourself!
Meet the Native Wildlife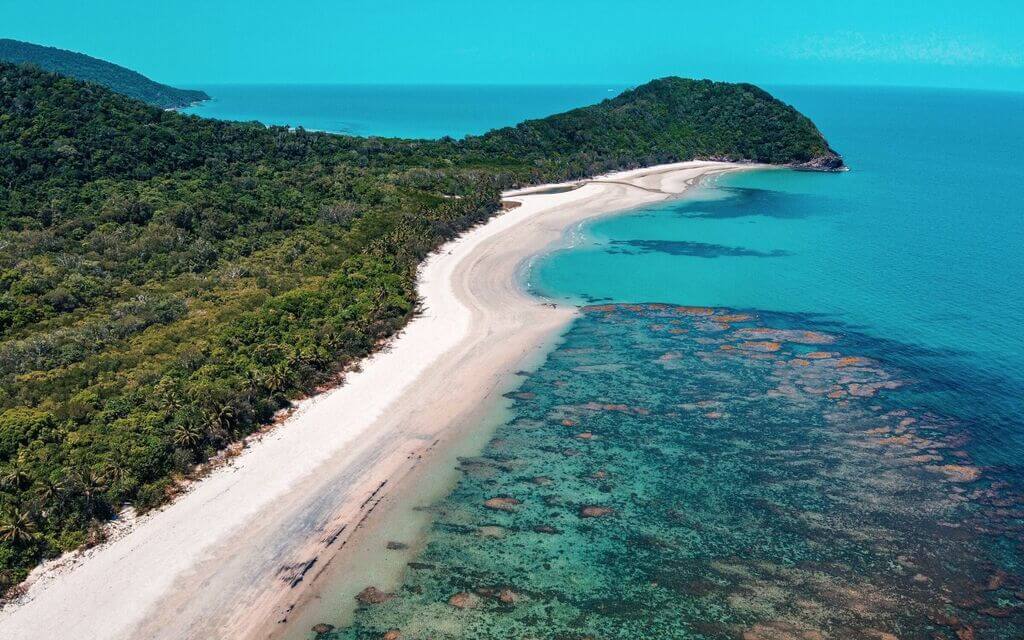 Source: cloudfront.net
Australia is definitely known for having a vast array of animals, and when you're in Queensland, you've got the opportunity to spot some pretty unique ones.
Tropical North Queensland is home to a number of wildlife parks and sanctuaries where you can see some of the more dangerous or scary animals in safe environments, you can feed some of the animals, and you can learn a whole lot about them too.
In close proximity to Palm Cove, you have the chance to visit Koala Gardens, Birdworld and Hartley's Crocodile Farm – where you can meet the furry, the feathery and scaly pals. You can even take a day trip to a tropical island where you can meet the residents of the Cairns Turtle Rehabilitation Centre.
You can also try your luck at meeting a wildlife companion out in the wild too – just make sure you watch your step!
Sail High Above the Rainforest Canopy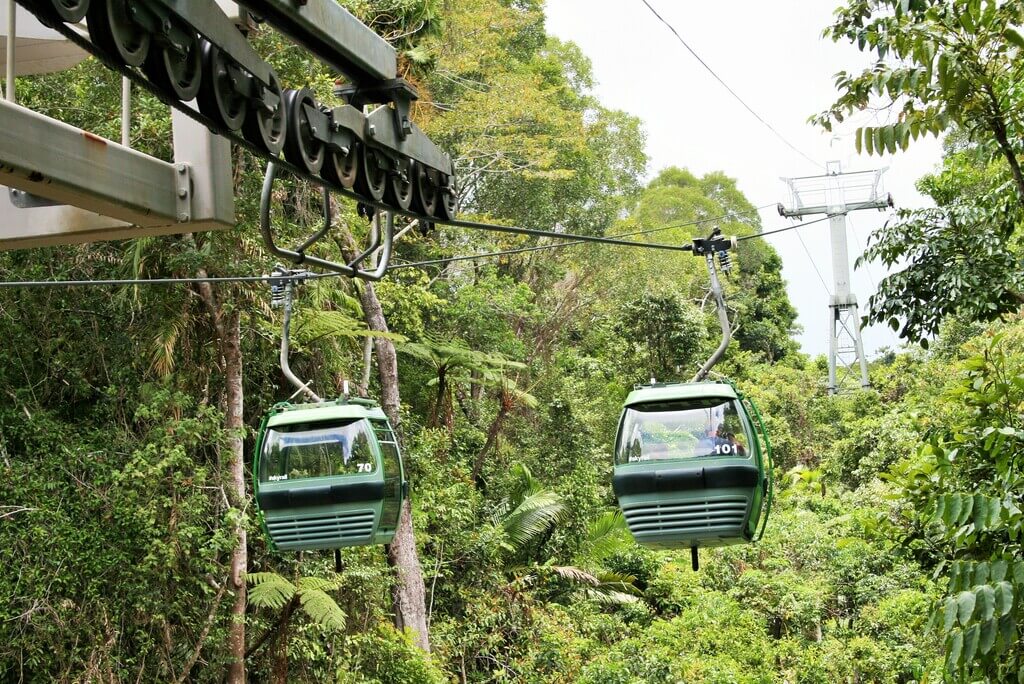 Source: weekendnotes.com
If you want a unique way to discover the natural beauty of the Wet Tropics, why not do so from above? No, we're not talking about helicopters or plane rides – though these are both great options – we're talking about the Skyrail Cableway.
You can soar above the rainforest canopy in the comfort of a gondola where you can marvel at the world below you. For the truly brave, you can opt for the glass-bottomed gondola, and watch the Barron Falls Waterfall tumbling below.
You can pair the ride with the Kuranda Scenic Railway journey – where you can take the 100+ year old train journey from Cairns to Kuranda. Kuranda is a rainforest village nestled high in the mountains, not too far from Palm Cove. You can then make your way from Kuranda onboard one of the Cableway's gondolas – a pretty spectacular commute!
See Just How Great the Great Barrier Reef Is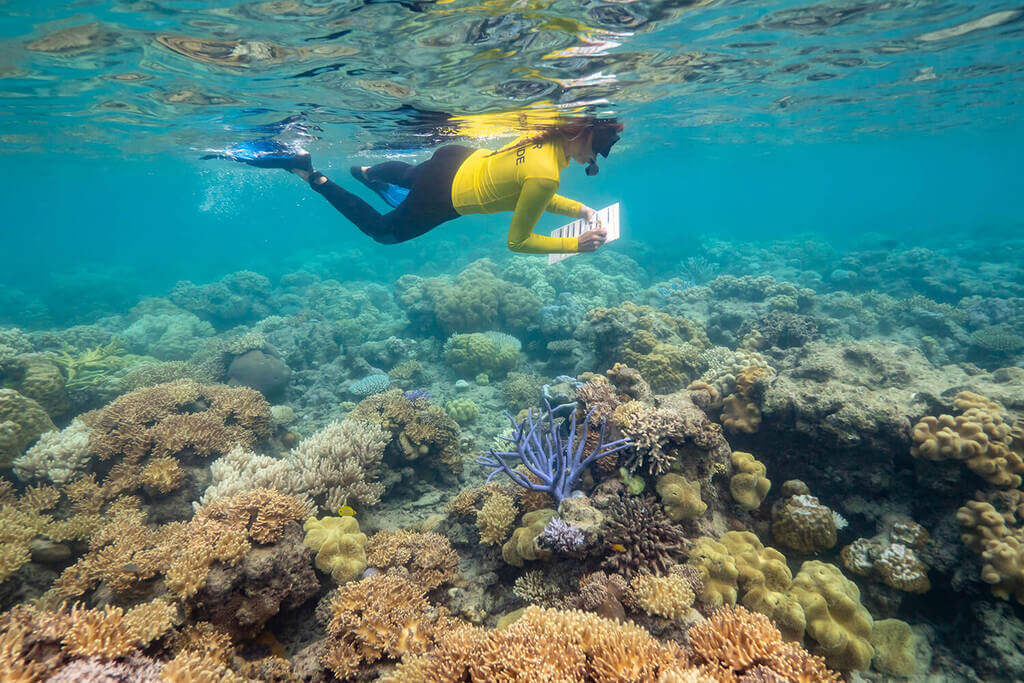 Source: tropicalnorthqueensland.org
If you know of any tourist attractions in Queensland, it's most likely going to be the Great Barrier Reef – and that's for good reason. The Great Barrier Reef is the world's largest reef system and is visible from space.
When you're in Palm Cove, it's so easy to visit the Reef. You can choose snorkelling trips, scuba diving tours, a whole host of water sports from the shores of the Palm Cove beach, day trips to tropical islands, scenic flights, and helicopter rides above, sunset sailing atop, and so many other ways.
The options are truly almost endless, and you'll probably find yourself doing more than one of them because there is so much to see. Palm Cove is the ideal place to base yourself if you want to see the Reef because you're halfway between Port Douglas and Cairns which both offer a huge variety of tours and entry points.
And if you're looking for Great Barrier Reef accommodation Palm Cove, then look no further than the next entry on our list!
Also Read: 8 Beguiling Natural Wonders of US That You Will Regret Not Visiting
Rejuvenation at the Reef House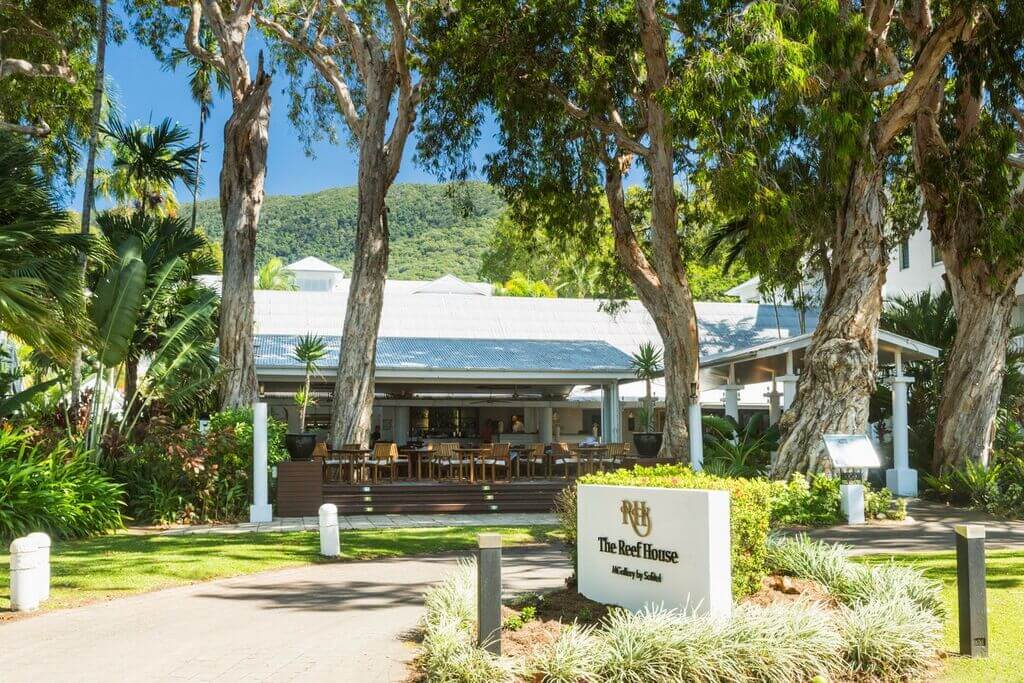 Source: delicious.com
The Reef House is the ideal accommodation whether you're in the area for action and adventure at the Reef or just looking for the perfect tropical holiday escape.
A legendary location of Palm Cove, the Reef House is the perfect mix of old-fashioned hospitality and modern luxuries. The beachfront, colonial style property features not only stunning accommodation for you to indulge in, but also boasts a restaurant that offers delectable dishes featuring the local produce, an award-winning day spa that it a destination in itself, and a whole host signature inclusions that will make your visit memorable.
When you stay in Palm Cove, there is no other choice for you to rest your head, the Reef House is the best of the best and will turn your already amazing holiday into an unforgettable one.