If you've always fantasised about an amazing locations for a destination wedding, have we got a treat for you. We've put together a list of incredible destinations that are not only idyllic for a wedding, but great for a holiday too.
Keep reading to find out about some of our favourite holiday destinations here.
Cancun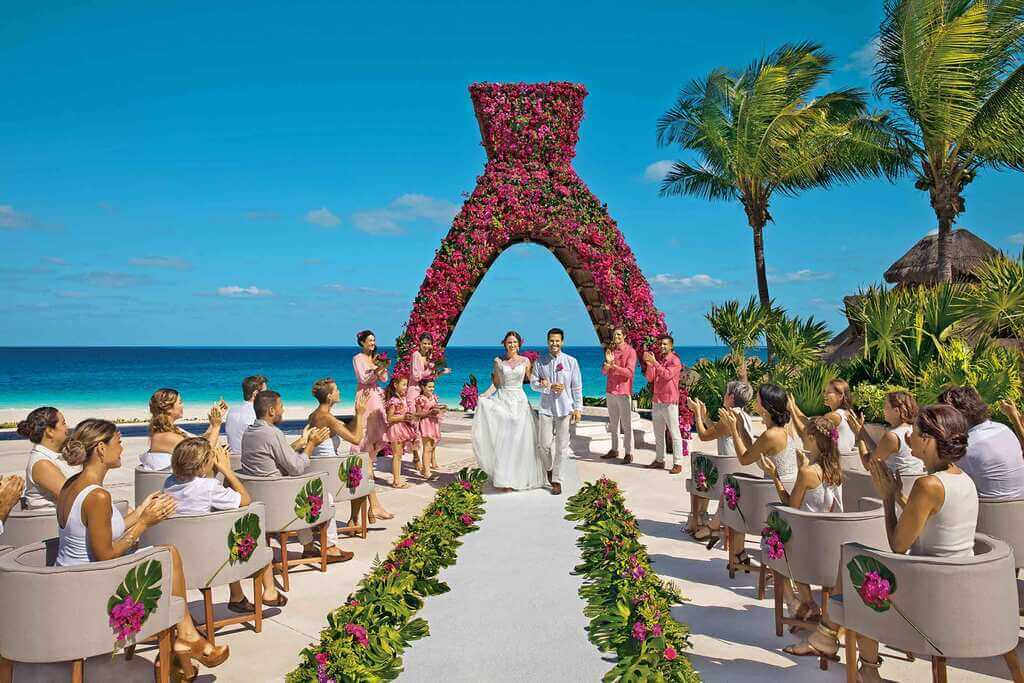 Source: resortscancun.com
Sun, sand, and a whole lot of fun – that's exactly what you're in store for at Cancun. The Caribbean Sea lines the shoreline of this gorgeous holiday destination, with the stunning turquoise waters visible at every turn.
Planning your wedding in Cancun, will be one of the best decisions that you will make, as the crystal-clear water, white-sandy beaches, and sunny weather create the exact atmosphere for a dreamy wedding.
Cancun is a popular honeymoon destination, but why not do the whole shebang there? Delicious food, along with fresh cocktails and entertainment galore – what more do you need?
Cancun isn't only about the beaches. You can enjoy the rich Mexican history by taking a day trip out to Chichen Itza, where you can see the ancient Mayan ruins, which also includes a pyramid. You can also take a dip in a cenote, which is essentially an underground cave with permanent fresh water – a truly amazing and unique experience.
Lake Como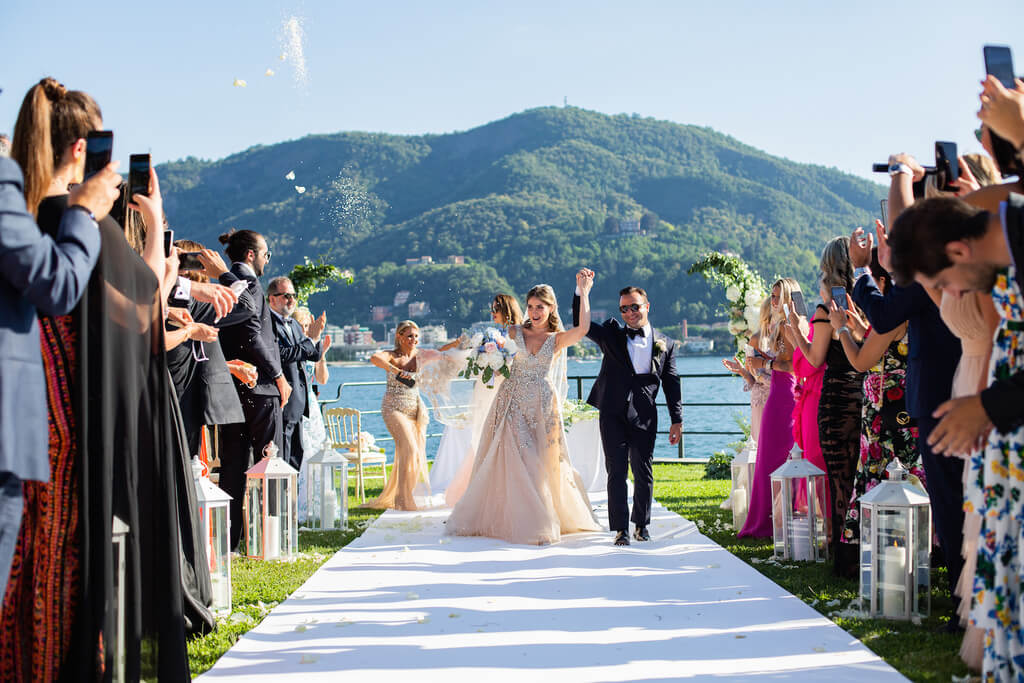 Source: arabiaweddings.com
If your idea of a dream wedding and holiday destination is one that just screams luxury, then Lake Como is the place for you. Less than two hours from Milan by train, Lake Como is literally dripping in luxury.
At the foot of the Alps, Lake Como is Italy's third largest lake and potentially one of the most picturesque places you will every lay eyes on. Gorgeous colourful buildings line the lakes edge, while the water playfully laps and the sun glimmers off the water's surface.
The towns that surround Lake Como are mainly luxury resort style towns with hotels and villas aplenty, so once you're ready to move on from the breathtaking views – if that is possible – then you can always continue your luxurious journey via any of these decadent resorts.
Sequoia Lodge, Adelaide Hills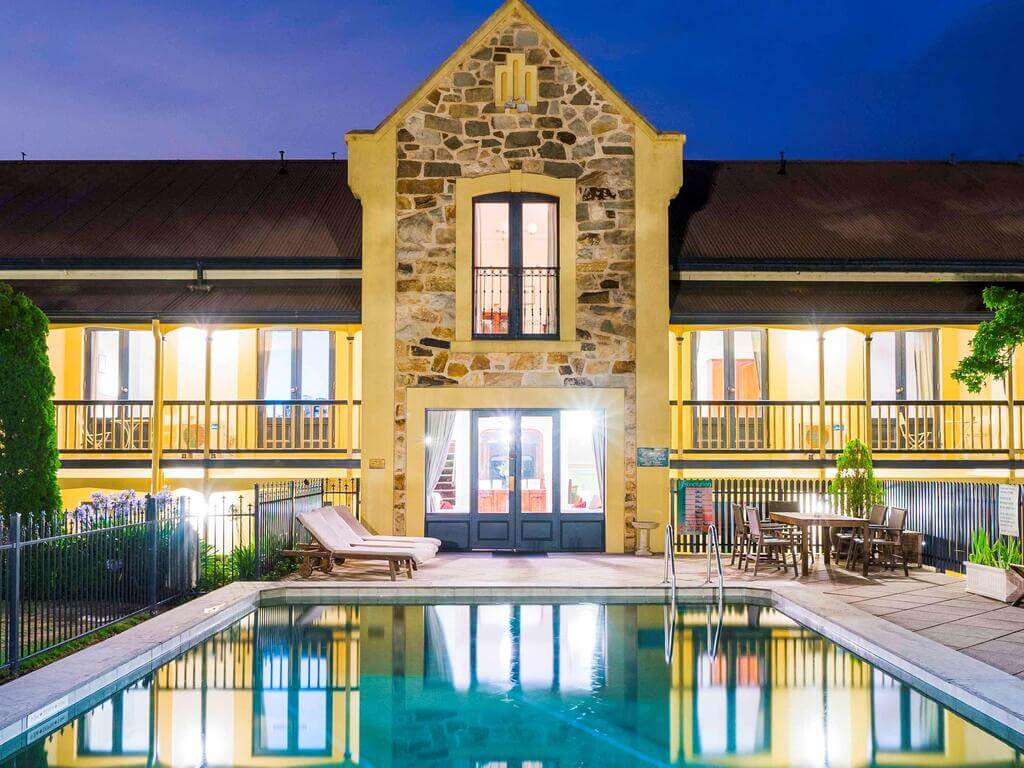 Source: hotelscombined.com
Speaking of luxury, nestled away on the Mount Lofty Estate in the Adelaide Hills, you'll find one of Australia's premier luxury lodges – Sequoia Lodge.
At this overwhelmingly tranquil destination, you'll find it hard to believe that you're only a half hour away from the Adelaide CBD.
At Sequoia, you get to see a side of Australia that you never knew existed, with curated onsite and offsite experiences that are only available to guests of Sequoia. You can meet the local wildlife, learn about the rich indigenous history of the region and of course, become very familiar with the Adelaide Hills wine region.
You'll also be more than happy to never leave your private suite. With only 14 suites on site, you can enjoy the spectacular panoramic views of the Piccadilly Valley below from literally every area of your suite – the luxurious private day bed on your balcony, from in front of the fireplace in your sunken lounge, from your king-sized bed, and even from your large bathtub.
The private luxury of Sequoia Lodge makes it an ideal honeymoon destination.
London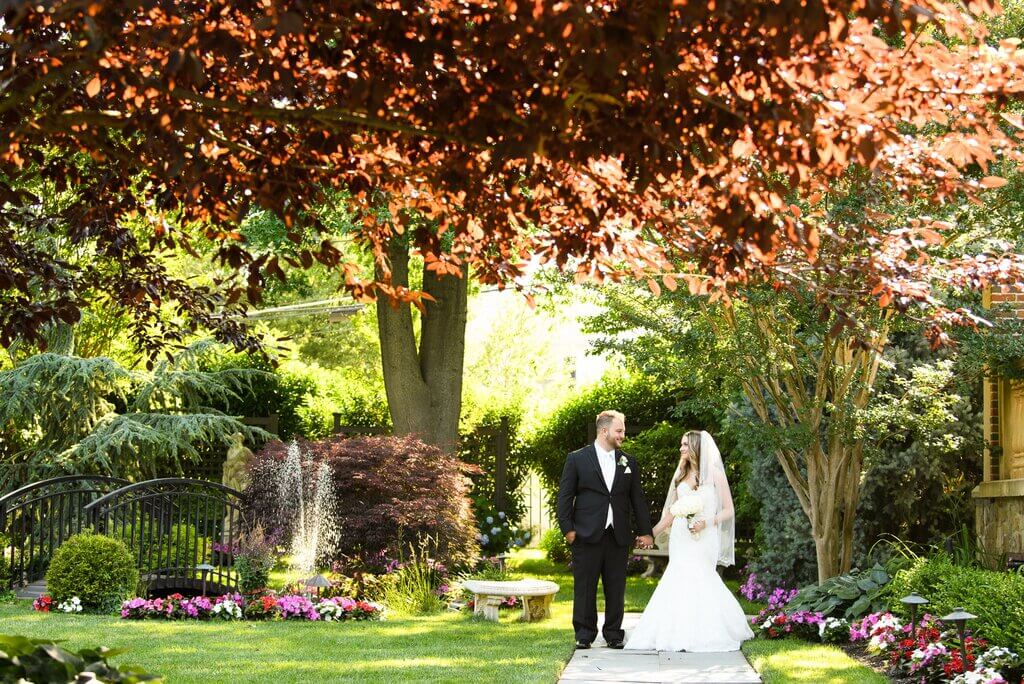 Source: hubspot.net
London is one of those truly iconic destinations. Imagery of this bustling city are everywhere in pop culture, and it's certainly something you should see for yourself.
From double decker buses to the beautiful Hyde Park, the colourful houses of Notting Hill to the Tower Bridge, Buckingham Palace to Covent Garden, there is just so much to see and do – and many of these places make great wedding photo opportunities.
Whatever your interests are, there is something for you to see and do in London. And one of the great things about London is that if you're wanting to travel to other destinations, it's the perfect launching pad to do so from!
For a great experience, you should also check out the beautiful Montcalm Hotel Marble Arch.
Paris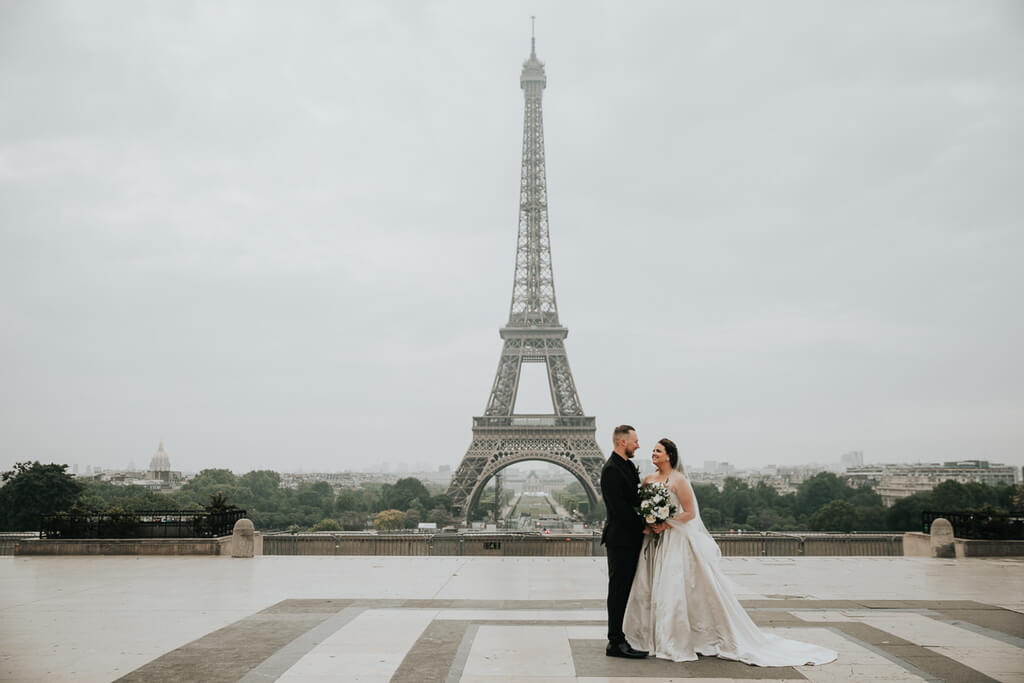 Source: nataliejweddings.com
Is there a city that is considered to be more romantic than Paris? Of course not, it's not called the city of love for nothing.
Paris is a picture-perfect destination, with beautiful architecture, cobbled streets, the gorgeous River Seine and of course the Eiffel Tower for you to marvel at.
No matter the time of year, the time of day, or the weather, Paris is always beautiful and has this air of sophisticated romance that you can't find just anywhere.
Besides being a beautiful place for you to tie the knot, it's also a great honeymoon destination, with shopping galore, decadent food and always something to do at any hour keeping you entertained.
Isle of Skye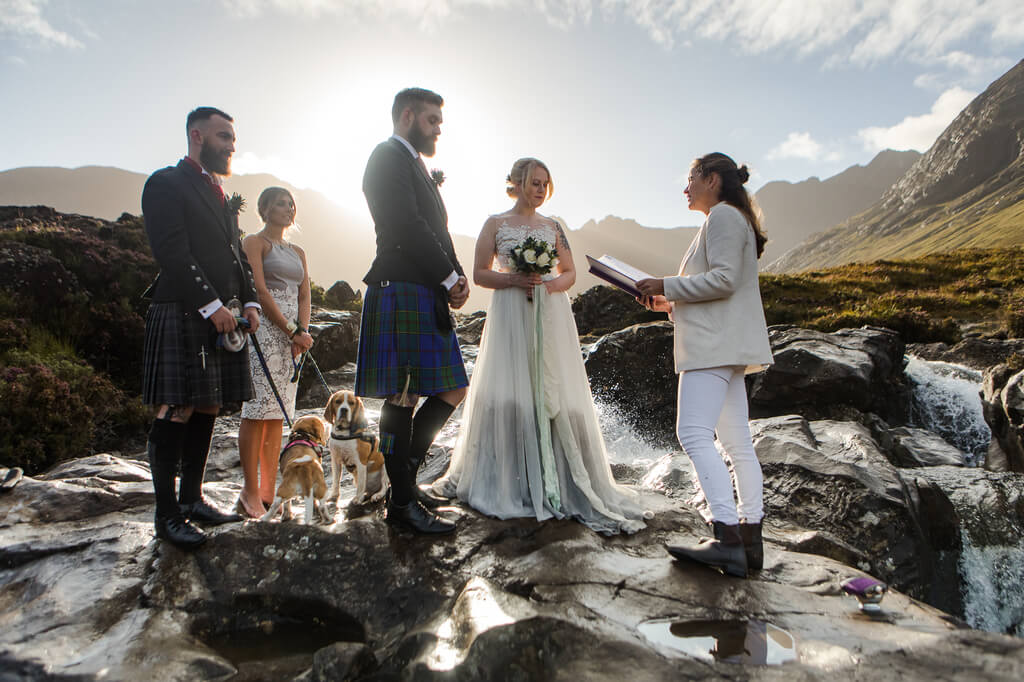 Source: loveskyephotography.co.uk
The Isle of Skye almost doesn't feel real, the natural landscapes, jagged peaks and towering sea cliffs look almost mythical, but it's real, and it also happens to be Scotland's second largest island.
In Old Norse, it's called 'cloud island' and this is partially because it really does look otherworldly. We recommend you hire a car on this trip because there is just so much picturesque beauty to feast your eyes on.
If you've ever dreamt of having a Game of Thrones-esque wedding or an adventurous honeymoon, this is the place for you.
Fitzroy Island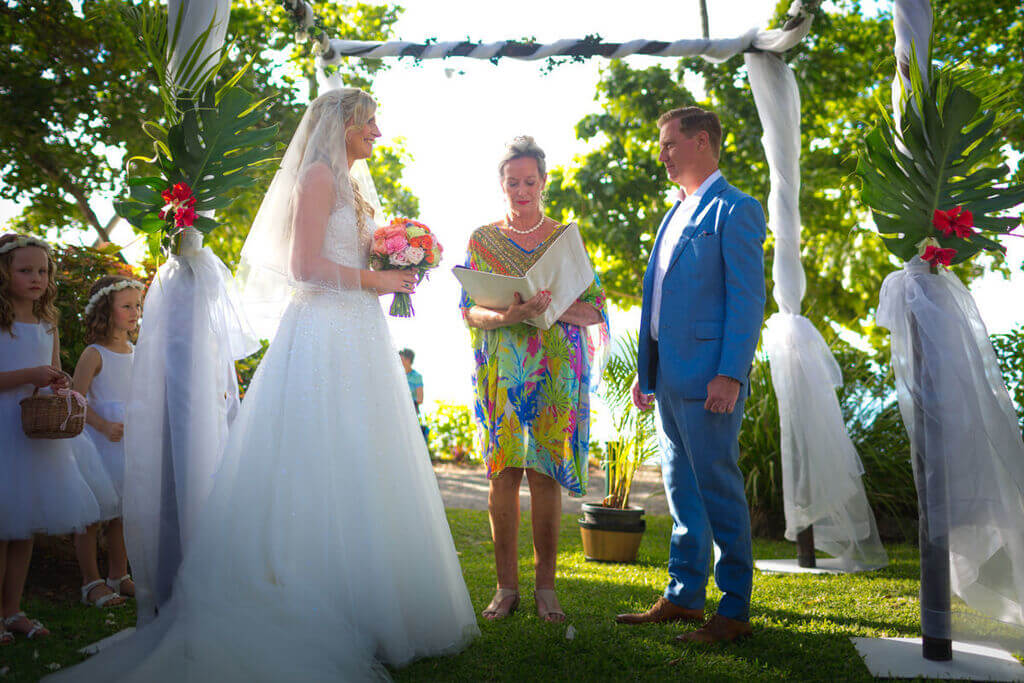 Source: blueskyphotography.net
While we're on islands, let's jump back to sunny down under. Off the East Coast of Australia, about 45 minutes by boat, you will find what is easily the most incredible of all Cairns' wedding ceremony venues – Fitzroy Island.
97% of this island is covered by National Park, with varying landscapes that of course includes a rainforest – in fact, Fitzroy Island is often referred to as the place where the rainforest meets the reef. And why is that?
Well, Fitzroy Island also happens to be nestled in the same waters that the Great Barrier Reef calls home. The Great Barrier Reef is one of the most incredible natural attractions in the world and has long been a popular and dreamy honeymoon destination for newlyweds. Which is for good reason, there are so many ways to explore it and so much to see.
When you're on Fitzroy Island, you can even discover some of the coral gardens of the Reef only metres from the island's shore. Fitzroy Island also happens to be home to the beach that was named Australia's best in 2018 – Nudey Beach.
There is a lot to see and do on the island – you can hike to the summit, you can try out essentially any water sport you've ever wanted to, you can visit the Turtle Rehabilitation Centre and meet the sea turtle residents there, you can enjoy the resort's amazing facilities and of course, just enjoy island living for a while.
Hvar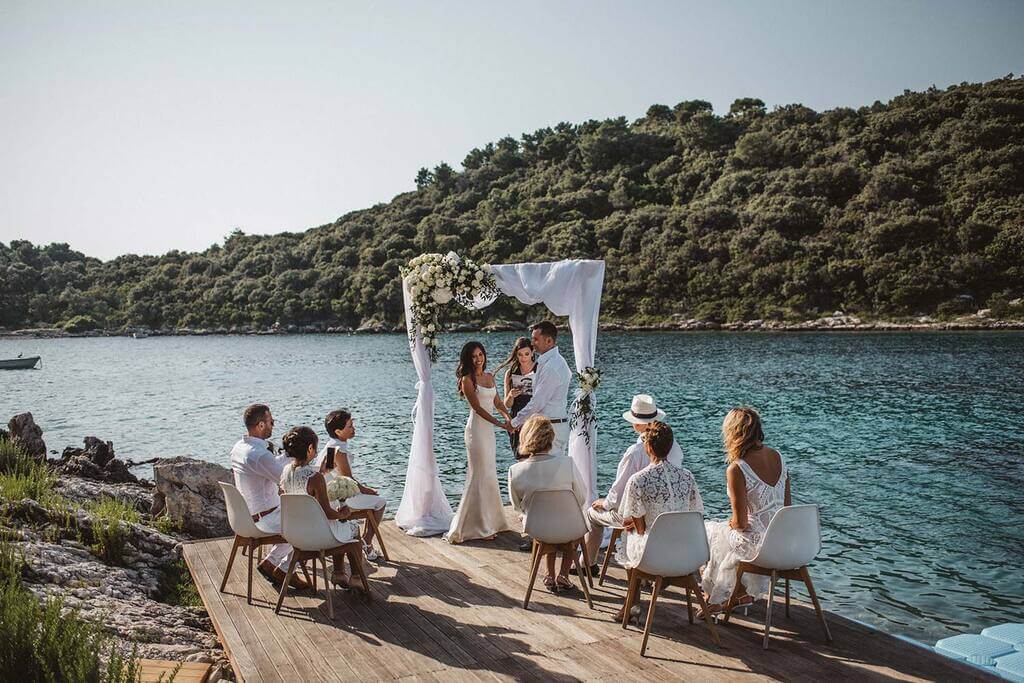 Source: katjasimon.com
Croatia is a hugely popular tourist destination, but one that we don't often see on wedding and honeymoon destination lists. This is strange because it has everything you could want for you honeymoon.
With interesting historical sites, amazing views of the Adriatic Sea at every turn, and of course beaches to soak up that European sun on, what more do you want?
The other bonus of Hvar is that it is a very affordable holiday destination as well, so perhaps you'll be able to spend a little longer taking in all the island has to offer.
Mykonos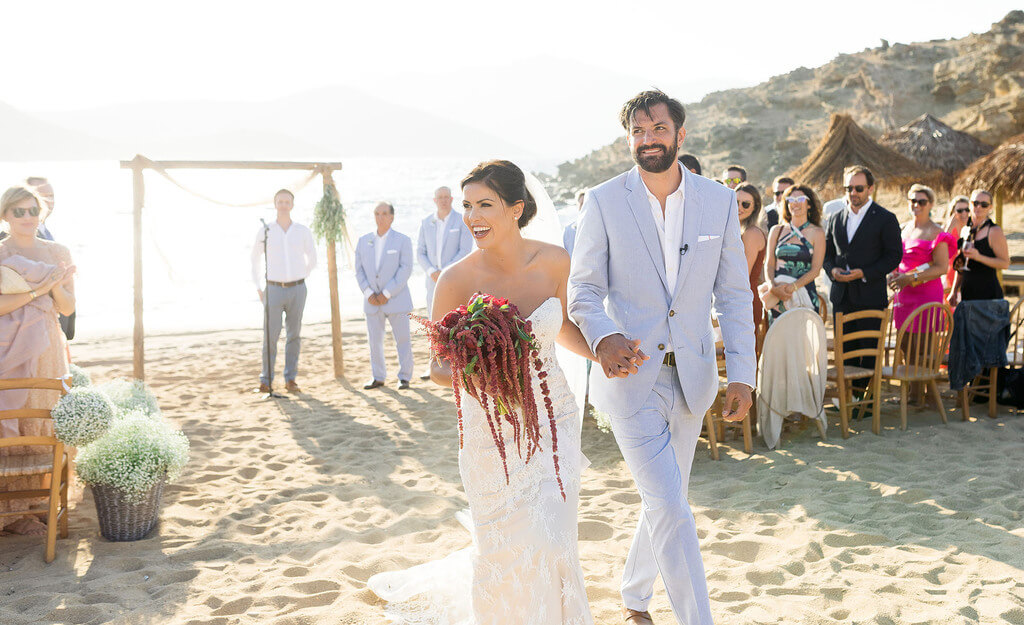 Source: vasiliskouroupis.com
You'd be hard-pressed to find someone who hasn't fantasised about a Greek island honeymoon. From luxurious hotels to the whitewashed houses towering along the island's coast, Mykonos is an iconic and oh-so idyllic holiday destination.
You'll find yourself getting lost (in a good way) in the winding narrow streets, discovering the beautiful history of the Greeks.
And let's not forget about the food – fresh Mediterranean food, unlike anything you've had before, you're going to eat well. Delicious, and unlike the sweet treats and decadent delights of other holiday destinations, you might come back from Mykonos a little healthier than when you got there.
Also Read: Top 10 Vacation Spots for Couples to Spend a Romantic Holiday
Seville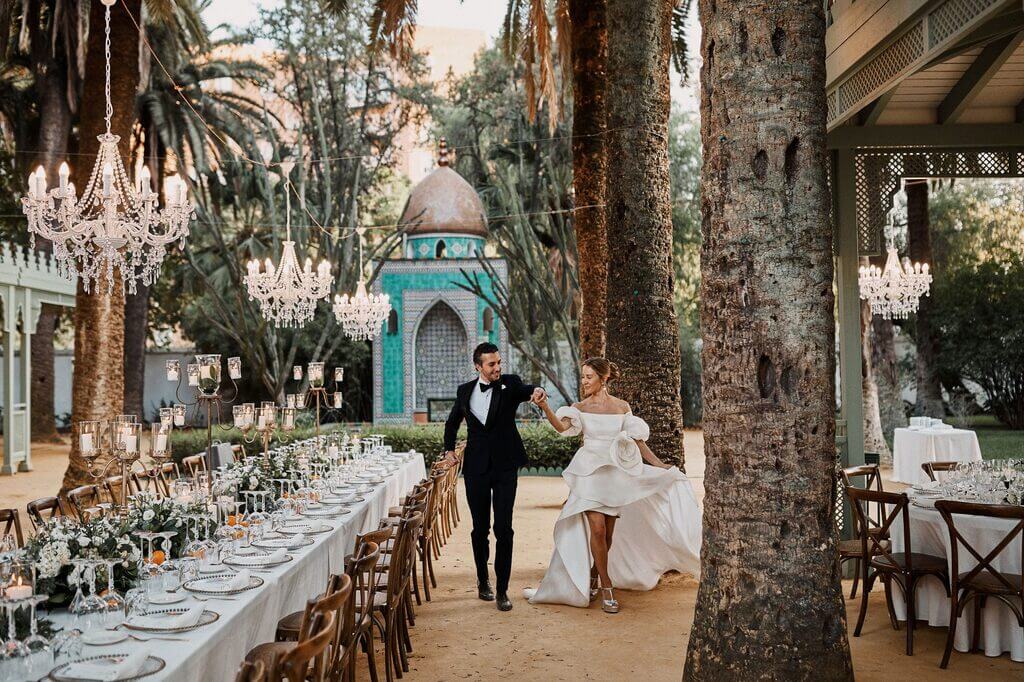 Source: meredithcorp.io
If Spain has been calling your name, then skip past the cliché Barcelona (though it is a gorgeous city), and head to Seville. Afterall, if this if for your wedding or honeymoon, Seville has romance and atmosphere to boot.
Sophisticated architecture, elegant boutique hotels, flamenco dancing in town squares after dark – the place just screams love.
You can enjoy romance at every turn, from candlelit dinners, horse-drawn carriage rides through the plazas and even boat rides on the canal – you're going to love every second of your time in this stunningly colourful and picturesque destination.