Going on a summer road adventure is delightful! With the sun ever shining, nothing feels more exciting, liberating, and hopeful than knowing that the road is all yours to explore. It is a fact though, that summer months have the hottest days of the year. With temperatures reaching their peak during summer seasons, air can sometimes get too warm to bear. This becomes an issue to maintain cool caravan temperature for owners and guests.
If you're on a summer caravan and you don't know how to properly handle the summer's heat, you'd be up for a very rough and sticky road adventure. What you thought would be fun would easily turn into a nightmare.
It's a good thing that you can do something about it. Today's developments in research and technology now allow caravaners to devise ways to keep their van cool. If you're about to go on a summer road trip, do take note of these important tips to ensure that you'd truly have the best road trip ever.
1. Focus on Air Flow
Knowing how to manage airflow will save you from having a nasty, sticky, and sweaty summer road trip adventure. Manage airflow by opening your van's doors and windows to ensure that hot air and heat are not trapped inside. If you have a pop-top caravan, pop it out and open the vents to allow hot air to escape. Popping it out will in turn allow cool air to come in. To ensure that you'd avoid the entry of insects, install mosquito netting.
2. Your Blinds and Curtains Should Always Be Down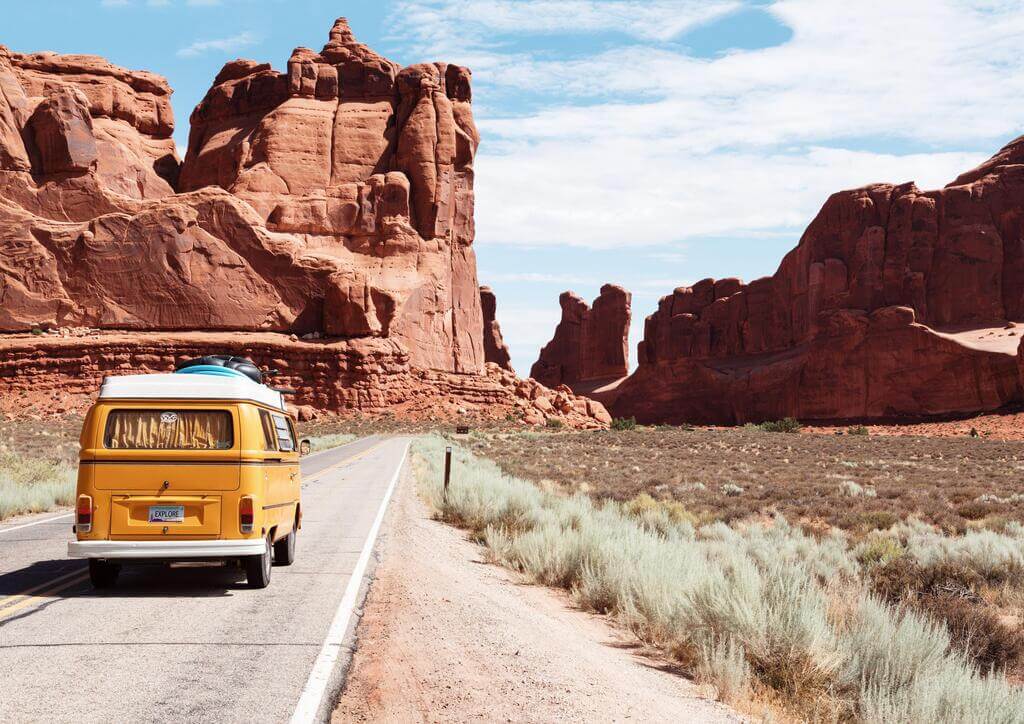 Source: metronieuws.nl
This is basic but it does wonders. Sun rays can instantly make the inside of your caravan hot. Ensure that you keep them out by always putting your curtains and blinds down. This is very simple but you'd be amazed as to how much it helps.
3. Insulation is Key
The benefits of insulation are not solely experienced during winter. People with proper caravan insulation also greatly reap benefits during summer. This is because insulation helps in keeping cool air inside during summer.
Insulation shouldn't be a concern for you if you have a modern caravan as today's caravans are built with proper insulation. If you have an old van though, it's time to check if it is properly insulated. If you're planning to have a custom-built caravan, you should ensure that it's duly insulated on its walls and its roof.
4. Know Where to Cook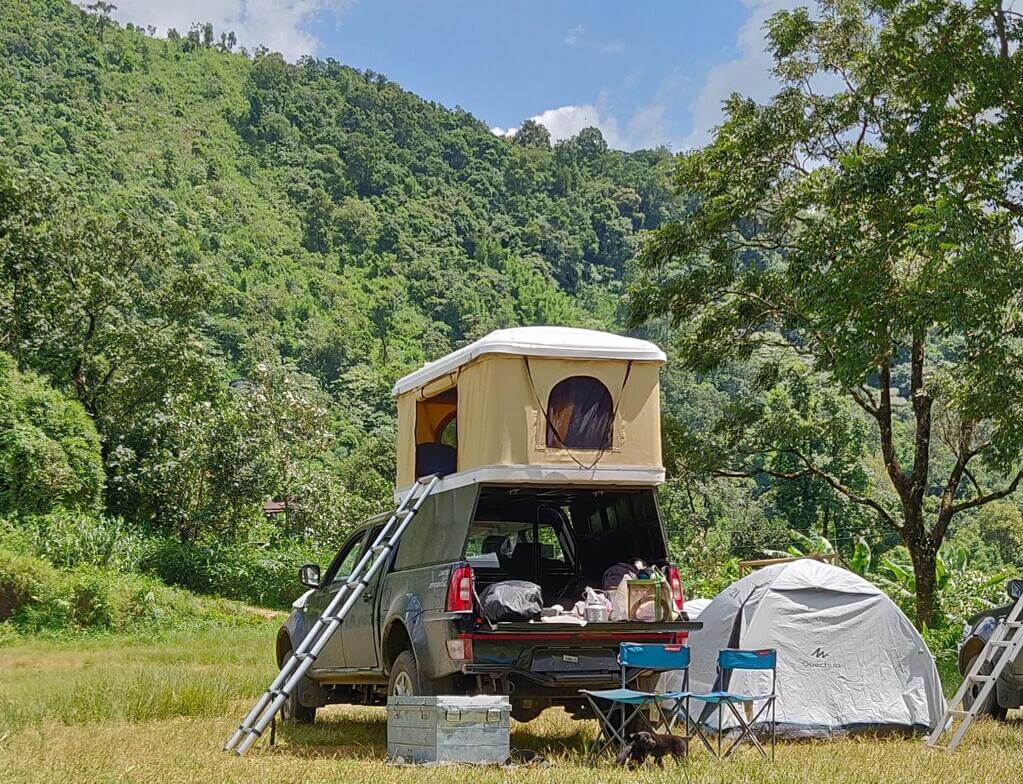 Source: team-bhp.com
If you can cook outside, always do so. Cooking inside can make your van feel stuffy. This is all the more felt during summer. Invest in outdoor grills and tools for mobile barbeques. If cooking inside can't be avoided, just make it a point to open all windows and doors. This is to secure that heat won't be trapped inside.
5. Customize Your Lighting
Using the wrong lighting greatly contributes to having unnecessary excessive heat. You should customize the lighting you use depending on the season.
If it's winter season, you should use incandescent and halogen lights. They generate much heat and it will get warmer when you use them.
During summer though, it's a totally different ball game as halogen and incandescent lights should never be used. They generate much heat that would make your caravan all the hotter. And you don't want this during summer. To remove unnecessary heat, use LED or fluorescent lighting. Such lightings are equally efficient and significantly generates less heat.
6. Look for Trees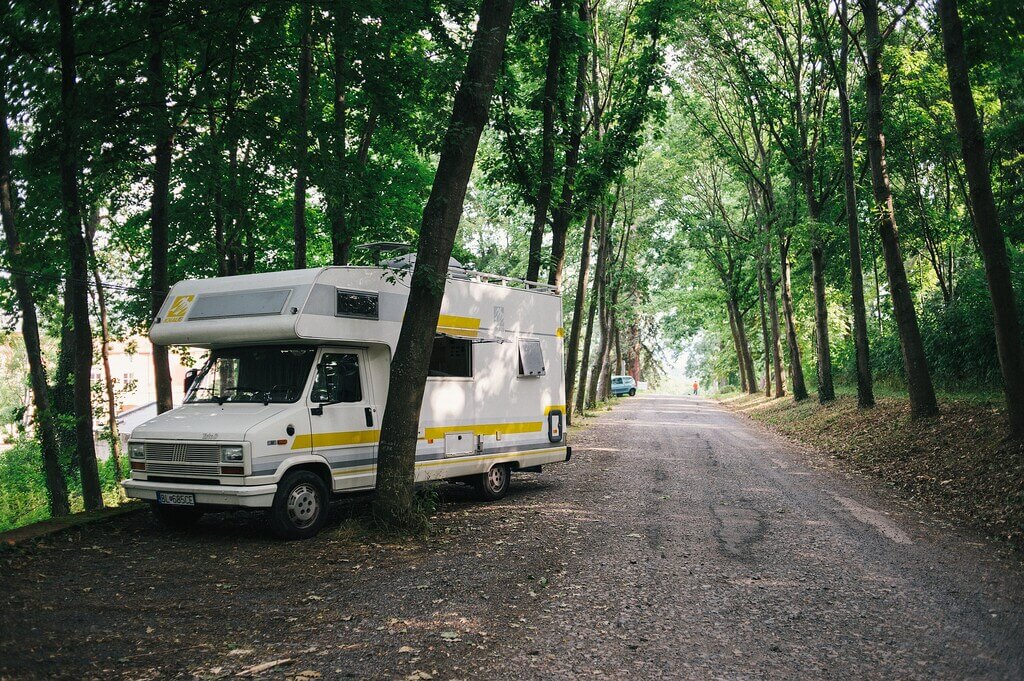 Source: townsquare.media
Work with nature at all times. As everything is hotter during summer, always make it a point to camp near trees that are large and shady. Go near the presence of cooling trees as they will provide top-notch shades during the day. Look for trees on your western side as they will provide the best shade when it's the hottest during the day.
Also Read: 8 Best Places To Go In Summer: Enlighten Your Vacation Mood
7. Have Cooling Machines
If you've duly applied all tips and you feel that it is still significantly hot inside your caravan, then you should opt to invest in mobile fans or air conditioners.
Buy ones that were specially made for caravans. Air conditioners and mobile fans are 100% effective in making your summer road trip cooler, comfortable, and extremely enjoyable. When looking for caravan and RV air conditioning, prioritize products that are eco-friendly and consume less electricity. Use the following tips when looking for a good cooling machine:
Decide if you want a roof-top air conditioner or built-in air conditioner. A roof-top air-con will not take much off from your living space. Built-in air conditioners are best for pop-top caravans.

Decide if you want an air conditioner that uses a reverse cycle or heat exchange mechanism in cooling.

Take note of its cooling capacity and heating capacity.

Know your van size and the size of the air conditioner that it can conveniently allow.

Take note of an air conditioner's power consumption.

Check the accessories that come with it.

Take note of the needs for installation.

When buying a fan, choose one that is not too big and not too loud. Desk fans are great.
Stay Cool
You can stay cool and feel cool all summer if you'd apply the tips that we shared. The more prepared you are, the more enjoyable your summer road trip would be. So get on it and have fun!