How long can you hold your breath underwater? The answer would be anything less than 24 minutes and 3 seconds because it is the world record for holding breath underwater. Seriously, but how cool would it be if you could live like a mermaid? What if we say you can live this dream and that too under human control? How amazing would the feeling be when you look out the window and see fishes instead of birds? Jules Undersea Lodge is located in Key Largo, Florida. Exciting to know more about this marvelous and dreamlike hotel?
Beautiful Jules Undersea Lodge
Keep diving into further reading…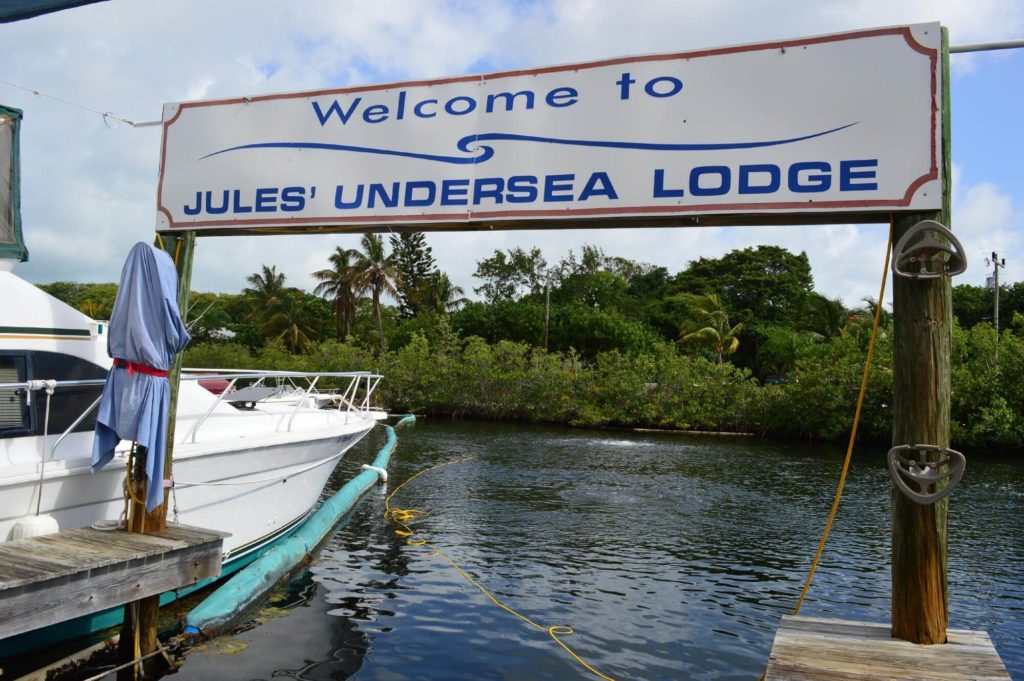 Source: cloudfront.net
It was constructed in the 1970s as a marine laboratory for an Ocean researcher, Ian Koblick. Once the purpose of the laboratory was served it was opened for the visitors in 1986. It is located 30 feet deep in the ocean, and to get here, guests have to do scuba dive to get into the lodge. Isn't it exciting? The lodge is named after the famous novelist Julies Verne.
The main door of the lodge is 21 feet below the ocean surface. Don't be so excited as we are not going to cast you in any part of "Pirates of Caribbean," but we are telling you that there is a hotel which can accomplish your dream and the hotel is called Jules undersea lodge.
Experience of this Beautiful Lodge
What about those who don't know diving? For those guests who don't know diving them special diving lessons are arranged. Once you enter the hotel, what do you expect? Boredom and uncomfortable experience? Surprise! Surprise! Once you enter the hotel, you will find two bedrooms, a modest living room, a fridge stuffed with snacks, rooms full of ambiance, a comfortable bathroom, and beauty wherever your eyes go.
Its underwater factor doesn't make it less comfortable; in fact, you can ask for hot and yummy pizza, order flowers, and AC just like you are in other hotels on land. But does your land hotel have a "mer-chef", chef who will swim down to prepare a delicious meal for you? Are you feeling special, right? Well, well. The fun and special treatment are not over yet.
For all the underwater lovers, it's a paradise as the visitor can dive throughout the tank limitlessly. Soak the lifetime experience of a tranquil view of fishes through the large window of your room. The artificial reef of the hotel attracts marine animals like sea horses, blue tangs, parrotfish, manatees, barracuda, snapper, and sergeant majors.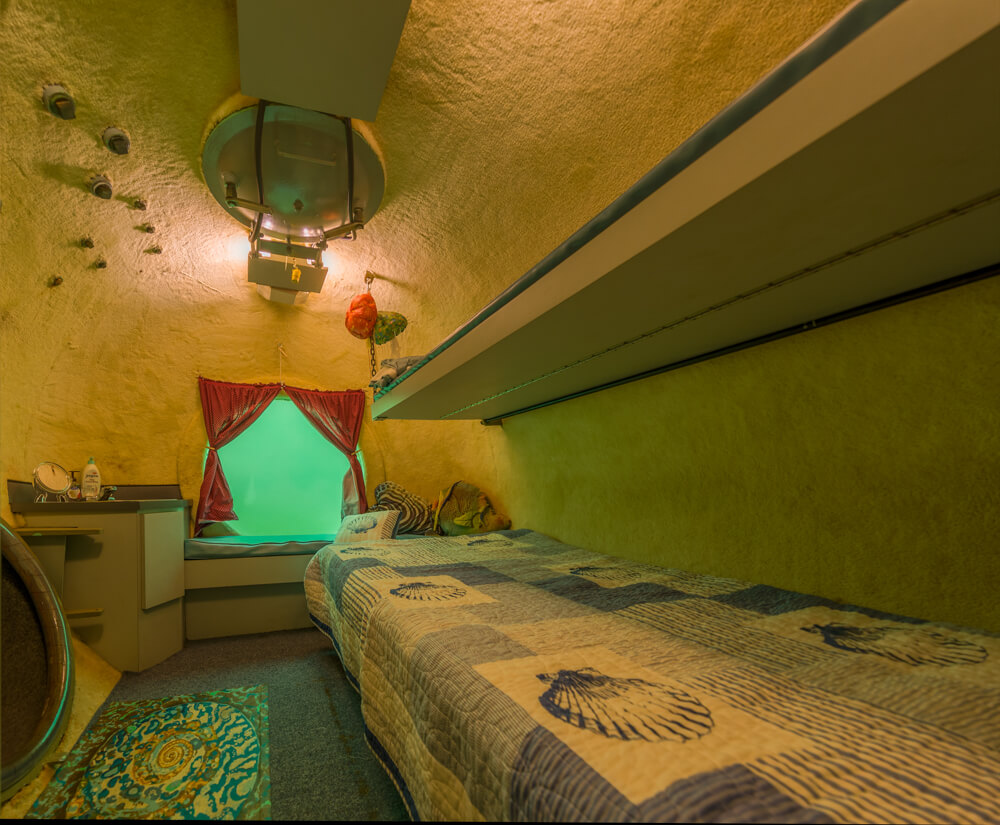 Source: floridaphotomatt.com
What are the Rates for the Room?
There is no specific Jules undersea lodge price for the room; there are different ranges of packages like 3 hours stay, a package for two, a package for a group, a romantic gateway package, and a single occupancy package. It is not even fair to compare the rate with any normal hotel on the land with Jules as it offers a unique experience.
Let's have a look at the underwater activity and rental charges of Jules Undersea Lodge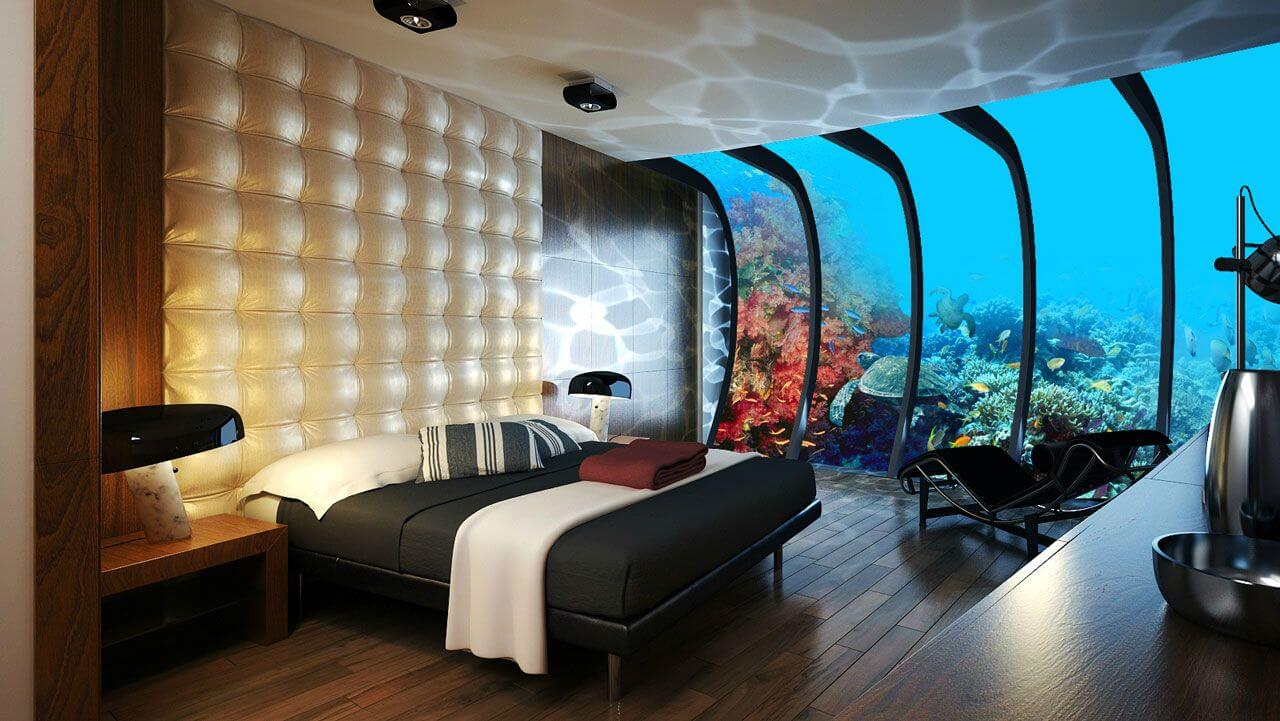 Source: pinimg.com
Snorkel
An individual can snorkel at $15 per person, and with an instructor, it is $35 and special night snorkeling at the rate of $40 per person. Along with that following are the charges for the equipment related to such activities:
Air fill: $15

BCD: $15

Fins: $5

Gear pack: $40

Mask and snorkel: $5

Tank: $8

Wetsuit: $10

Weights and belt: $5
Cancellation Policy Of Jules Undersea Lodge
Jules Undersea is a unique and special hotel, and its cancelation policy is strict. To cancel the reservation, you have to give 30 days or more notice; otherwise, no refund request is entertained. With 30 or more days' notice, one is eligible for only 50% of your deposit. Even if you are not arriving by check-in time, your booking is canceled, and no refund can be made.
Underwater Wedding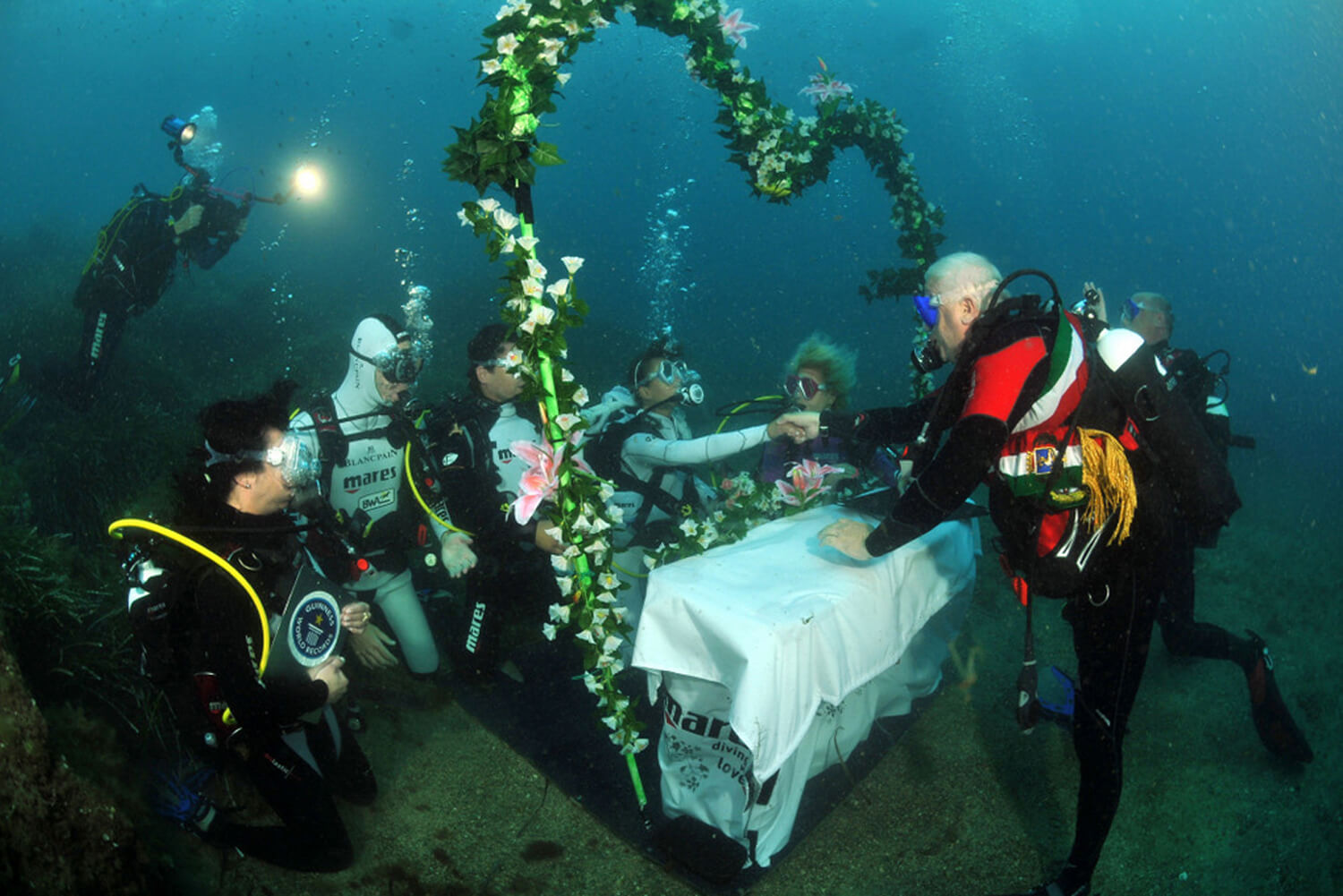 Source: s-nbcnews.com
If you are planning to tie a knot, how about an underwater wedding? In Jules underwater Lodge it's possible. The lodge will take care of arrangements like fresh flowers, wedding cake, music, while mer-chef will prepare a delicious dinner with dessert and cocktail. The ceremony will cost under $2000; however, you can invite the whole city to the party but keep in mind that each additional guest will cost $175 per person.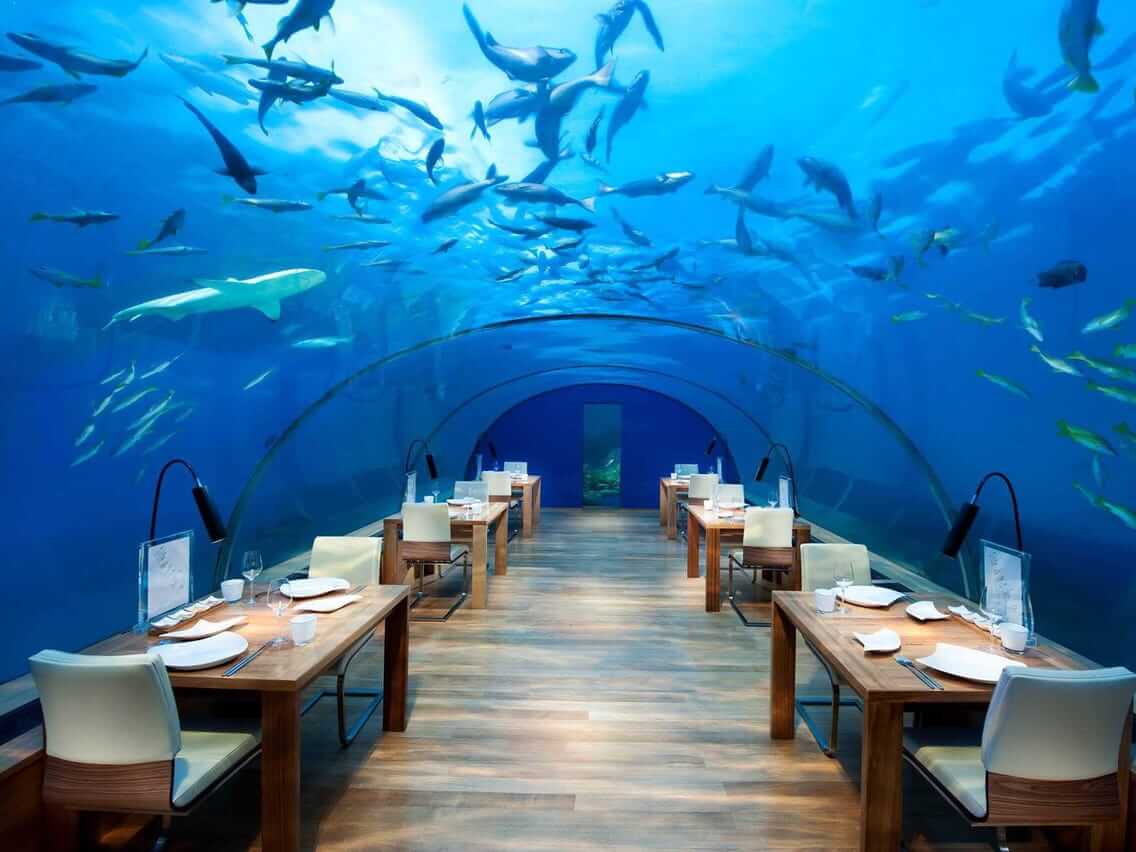 Source: businessinsider.com
Gift Shop
While in this hotel, make sure to buy something for the loved one from the Jules Undersea Lodge's gift shop. This hotel offers more than any normal hotel as here you will find different kinds of items. It sounds so cool, right?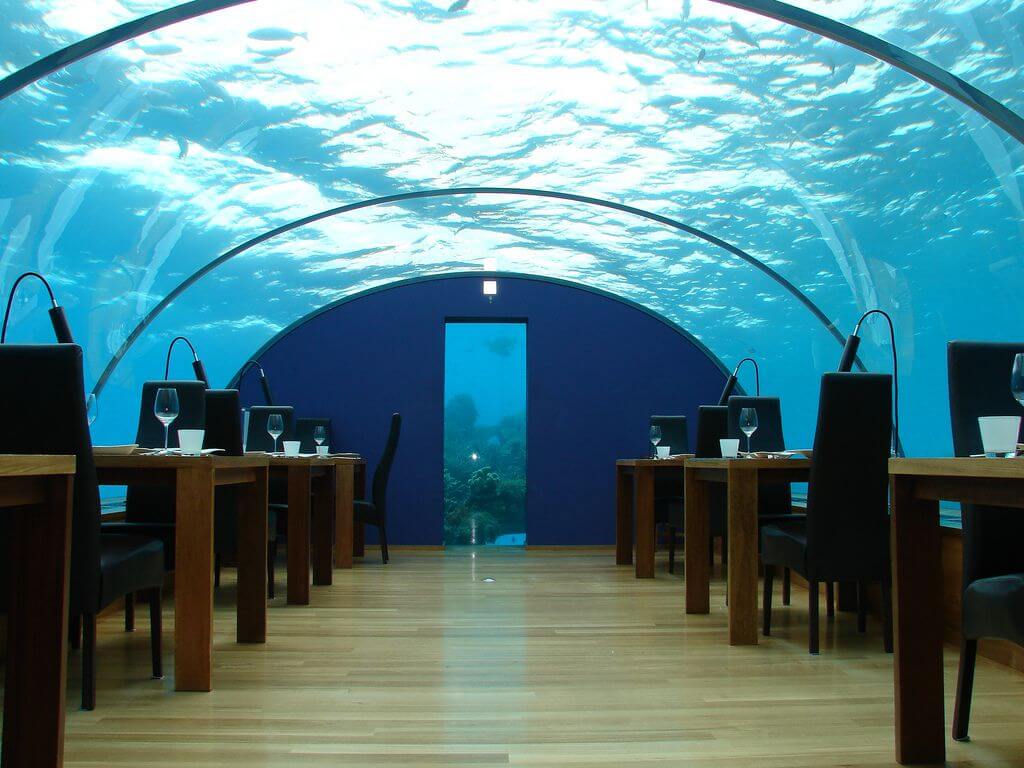 Source: pinimg.com
Know about these amazing 5 floating resorts.
Experience The Adventure Of Jules Undersea Lodge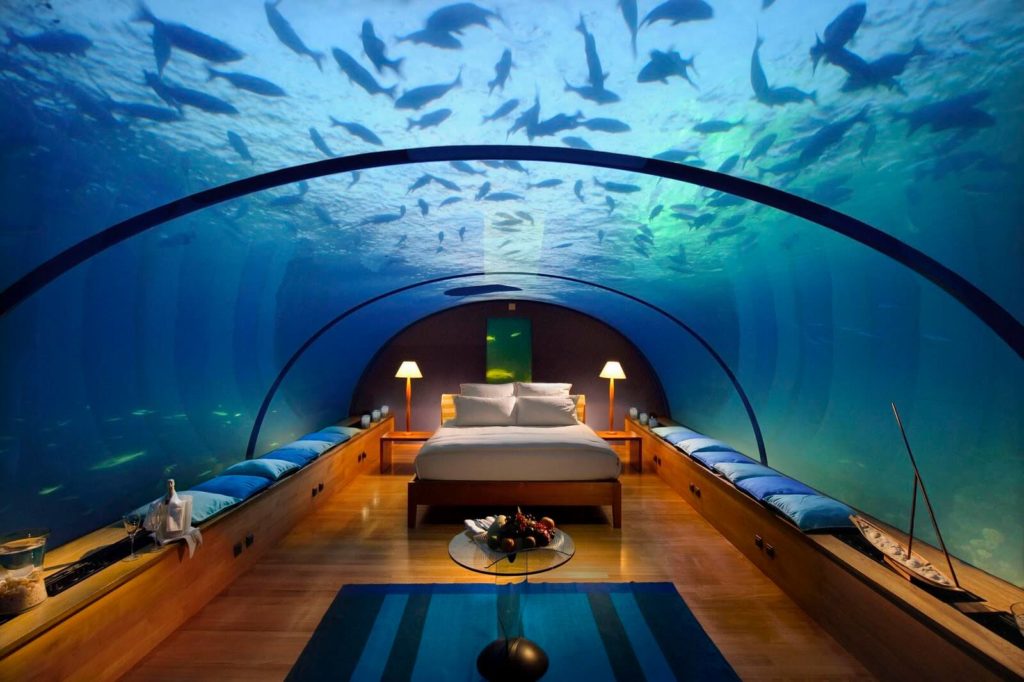 Source: uniworldnews.org
No matter if you are an experienced scuba diver or keen to learn, Jules Undersea Lodge is a once-in-a-lifetime experience. It is the perfect blend of beauty, adventure, and history, serving you the platter full of adventure. Imagine: How amazing would be your experience when you get the chance to wake up with a stunning view of sea creatures? It is one of its kind way to spend a day underwater and discovering the beauty and life of marvelous water creatures.
Get more information about hotels and resorts from Travelila.