Faro is an exciting city in Portugal and an excellent vacation spot!

Faro enjoys year-round sunshine on the country's southern coast, perfect for beach visits. The Mediterranean climate makes this destination a great choice all through summer and spring or winter months. It offers the perfect blend of old-world charm and modern amenities, attracting hundreds of thousands of tourists all year round. This Faro travel guide will help you plan your visit.
Key Things About Faro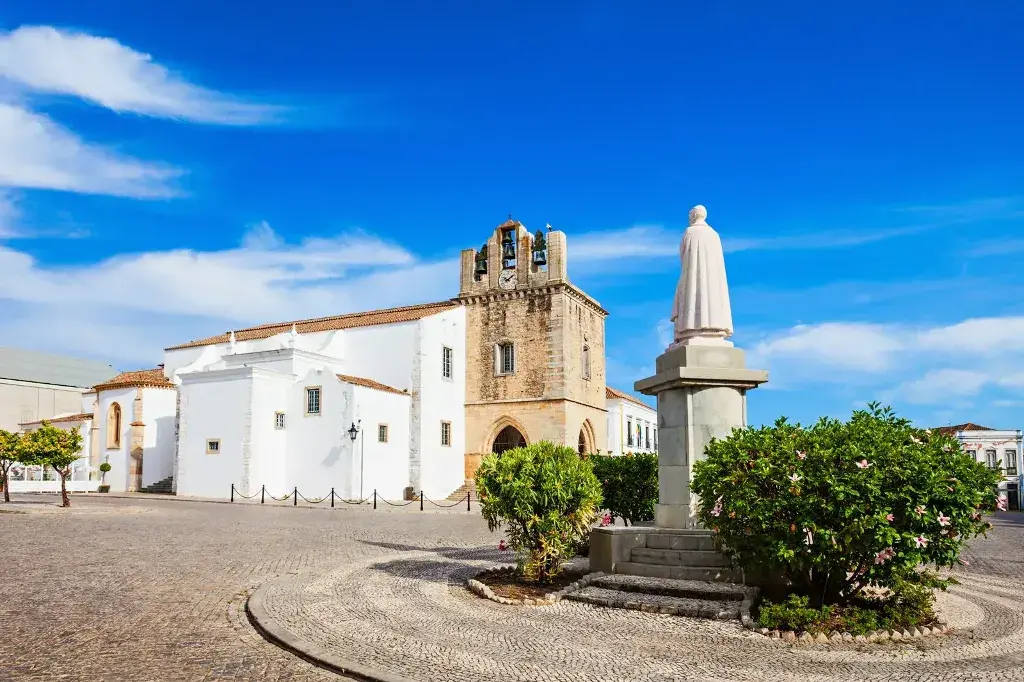 Source: cdn-hotels.com
Faro is located on the southern coast of Portugal, roughly an hour away from Seville and two hours east of Lisbon. With a Mediterranean climate, Faro enjoys hot summers and mild winters, making it an ideal year-round destination. It is the capital of the Algarve region which offers spectacular landscapes and beautiful beaches with its golden sand shoreline.
The city is known for its charming old town filled with local cafes, restaurants, and lively nightlife. Visitors can participate in activities such as dolphin-watching trips or day cruises around neighboring islands. Other attractions include a delightful museum, beautiful churches, and historical sites that will delight any tourist's eye.
Faro, Portugal also has plenty of exciting shopping opportunities – be it luxe designer outlets at marina malls or enjoying bargain-hunting traditional markets with handmade artisan souvenirs. Here you might get blown away by the sights and sounds! A great experience awaits all travelers coming here!
The city is easily accessible from many other European cities. The main international airport, Faro Airport, offers a wide range of direct flights from the UK and elsewhere in Europe; alternative airports, including Seville or Lisbon, can also be used to get there by train or bus.
Best Time to Visit Faro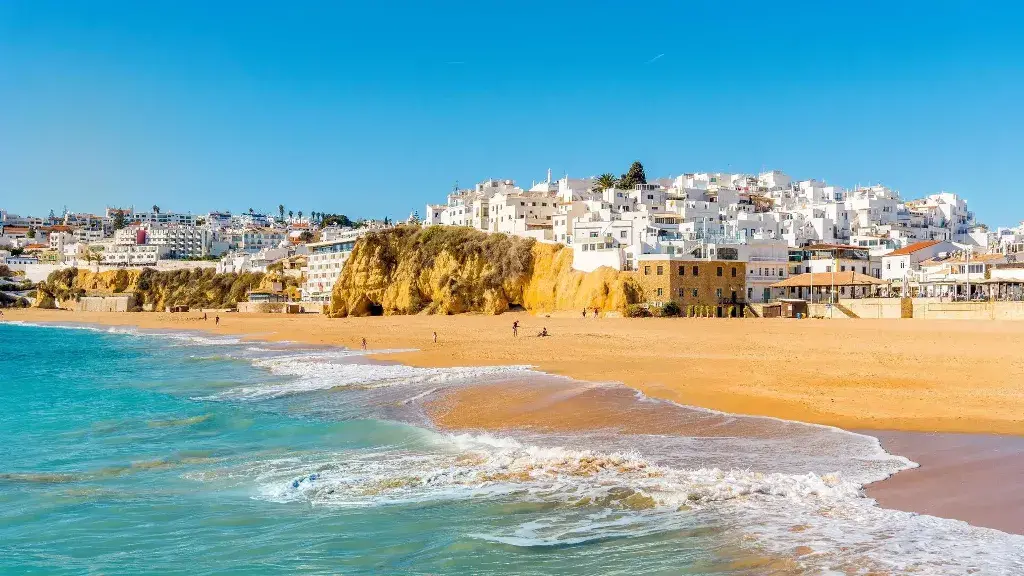 Source: planetofhotels.com
Faro is blessed with summer sunshine throughout the year, yet most tourists come between April and October. Summer months from June till September offer a variety of events, such as music concerts along its coastline or traditional festivals in neighboring villages! The winter season still offers great mild temperatures suitable for outdoor activities like bike rides – pack your warm gear if you plan to visit Faro during December.
No matter when you decide to visit, grab a chance at indulging in this beautiful city while taking advantage of award-winning Portuguese hospitality that guides people through many attractions here.
Where to Stay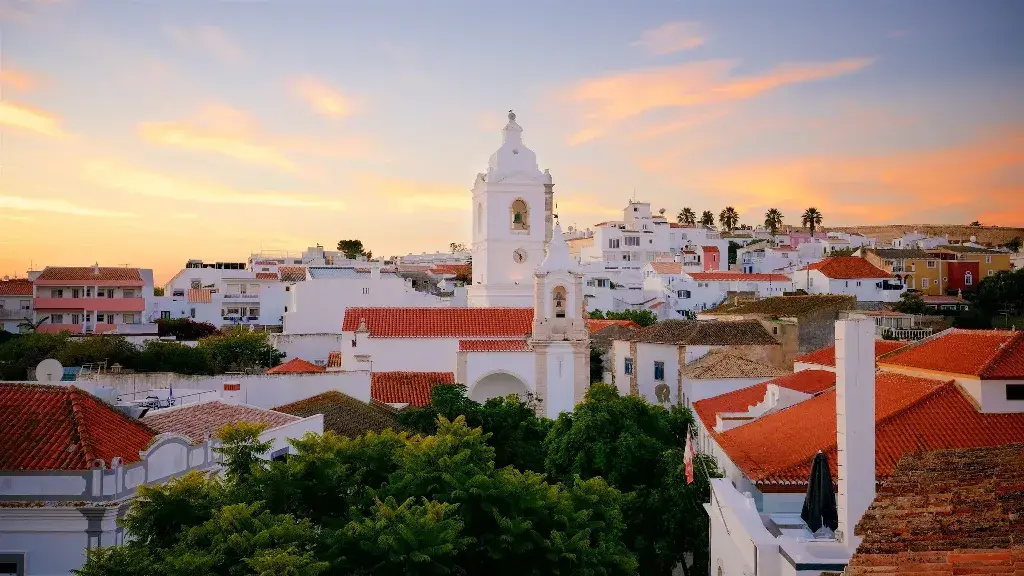 Source: travel-assets.com
There is no shortage of great accommodations in Faro. You can choose from luxury resorts to budget-friendly hotels, offering a wide range of amenities for every type of traveler – be it family trips or romantic getaways as couples.
For visitors on more modest budgets, there are plenty of good hostels and guesthouses near the center where you'll find all types of international cuisines! There are usually private Airbnb apartments in the city as well if you'd like a bit more privacy than hostels.
As for camping, Faro has many lush landscapes for the more adventurous travelers – perhaps giving campers a chance to explore untouched nature sites around Algarve.
Things to Do and See in Faro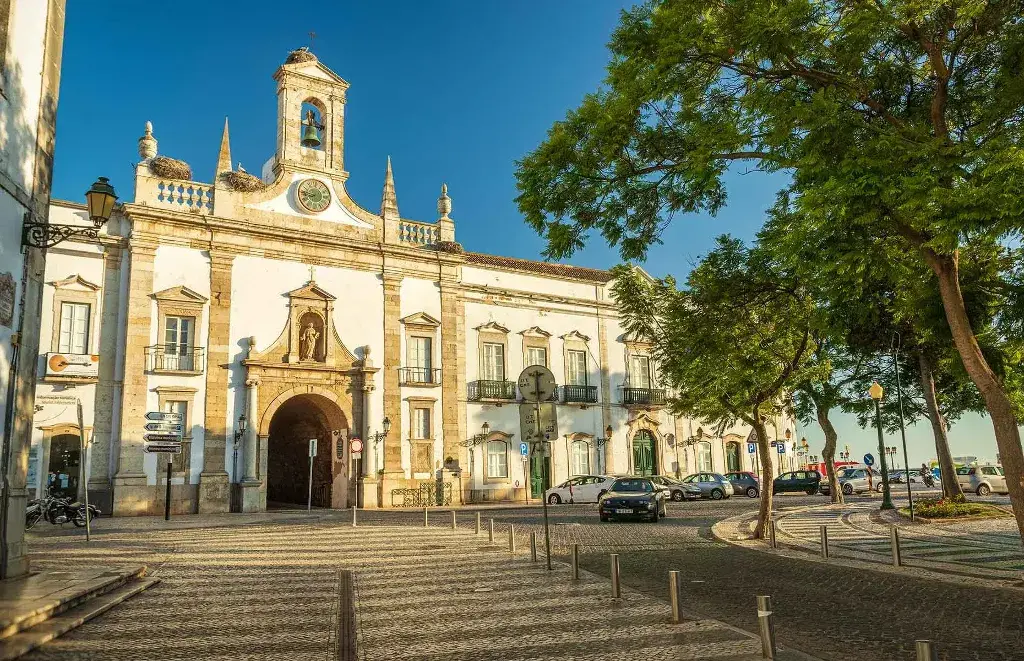 Source: windows.net
Faro offers plenty of activities to keep visitors entertained during their stay! With its awe-inspiring beaches, you can spend your days sunning or partaking in water sports such as diving and windsurfing. Here is a complete list of some other things you can do while in Faro:
Explore Faro's Old Town. take a stroll through the old cobbled streets and see landmarks such as palaces or churches. The old city is a great place to have lunch or dinner at one of the many restaurants. If you want to take in some culture, visit the art galleries or museums – such as the Faro Archaeological Museum, which showcases local discoveries from prehistoric and Roman times.

Museu Municipal de Faro. This museum showcases the history of Faro and its surrounding areas. The interactive displays provide insight into Portugal's past culture and people as they visit this fascinating place. With five floors, you can discover different topics, such as galleries about Fernando Pessoa and the history of Faro's Jewish community.

Visit lovely beaches. The Algarve has a wealth of incredible coastlines to discover! Whether you're looking for family-friendly or lively beaches with sunbeds/water sports – there is something here for everyone – each beach offers different experiences.

Enjoy cruises around the river or to neighboring cities. Grab some snacks and head out on a boat ride across Faro's beautiful coastline regions, such as Ilha Deserta (or desert island), before cruising outward towards other nearby destinations.

Cuevas de Benagil. On a clear day, Cuevas de Benagil can be seen from the beach of Benagil, and due to its amazing rock formations, it is considered one of Portugal's most impressive caves. It's best seen by boat with guided tours available, allowing you access into the cave for some picturesque moments (and memories!).

Birdwatching at Ria Formosa Nature Park. Located just outside Faro, this nature reserve has a collection of saltwater marshes and lagoons that shelter various bird species. The best time to spot these hidden birds is early morning or late afternoon.

Shopping at marina malls and traditional markets. Faro has multiple shopping centers which offer a taste of international luxury products, perfect for those seeking souvenirs from the coast or modern outlets alike! Alternatively, shop around charming local markets to find handmade trinkets as gifts, such as pottery artworks made by skilled craftspeople in town – great finds awaits everyone here.

Indulge in Faro cuisine: The city has many restaurants serving up freshly made seafood dishes as well as regional cuisines such as "Cataplana", – which combines ingredients like fish, pork, or chicken along with shellfish, potatoes, and onions.

Enjoy the nightlife. Whether you're looking for a quiet evening with drinks, live music, or even nightclubs to dance the night away – Faro is a great place to experience Portugal's vibrant entertainment scene. As the city has options for all tastes, you'll find something that suits your particular preferences.
With these activities and more – such as attending art festivals, street markets, or exploring the picturesque walkways of Faro's Ria Formosa Nature Park – you will be spoilt for choice during your vacation in this sunny Mediterranean location.
Also Read: Most Beautiful Countries in the World
What to Know Before You Go
Source: travel-assets.com
Before planning your trip to Faro, here are a few tips and pointers:
Pack for the climate. It can be quite hot during summer, so make sure you have some lightweight clothing, such as cotton shirts or shorts, available. For colder winter days, warm layers like fleeces/jackets will help keep you cozy during chilly afternoons!

Foreign currency is not widely accepted in Portugal – cards are preferred, but cash may still come in handy at times; therefore, consider taking both before leaving on your vacation if possible (in addition to any other credit card providers).

Learn a few phrases in Portuguese. Besides the friendly locals, Portugal has an interesting culture and learning some basic language skills can help make your visit more enjoyable!

Don't forget to try world-famous Portuguese sweets like little custard tarts known as "Pastéis de Nata" – you will definitely want seconds upon tasting these delicious treats.

If you plan to explore further afield – renting a car can be useful for longer distances. Remember, Portugal is known for their roundabouts which make navigating the roads slightly more challenging, so familiarize yourself with different road signs before driving off!

Familiarize yourself with Portuguese customs and etiquette. Portugal is known for its hospitality; be prepared to embrace the country's culture, respect local traditions and follow social cues while in Faro and its surrounding areas.
These are just a few things you need to consider before planning your vacation in Faro, Portugal. Make sure you read up on all you need to have a safe and enjoyable holiday there.
Conclusion
Faro is an exciting destination full of sunny beaches, cultural attractions, delicious food, and plenty more. Its Mediterranean climate makes it desirable all year round – providing countless options for your vacation!

With the right planning, you can ensure that Faro's museums, galleries, and breathtaking nature parks become part of a magical visit with unforgettable moments. Now that you have all this information in one place – what are you waiting for? Let Faro be at the top of your list when looking into planning a vacation!