If you have chosen Chicago as your holiday destination then you might be wondering about the best ever places to be in Chicago. 2019 is knocking at the doors and as the New Year would arrive it would come up with lots of holidays as well so you need to be ready to hit places and get a successful as well as enjoyable holiday. Chicago is not at all a small place and the place have many different things to offer you with a single visit you definitely cannot cover each and every place of Chicago so you just need to make sure that you do not miss the best of best places of Chicago and to help you a bit here are some of the best Chicago holidays 2019 which you can consider visiting in the coming year 2019:
Millennium Park: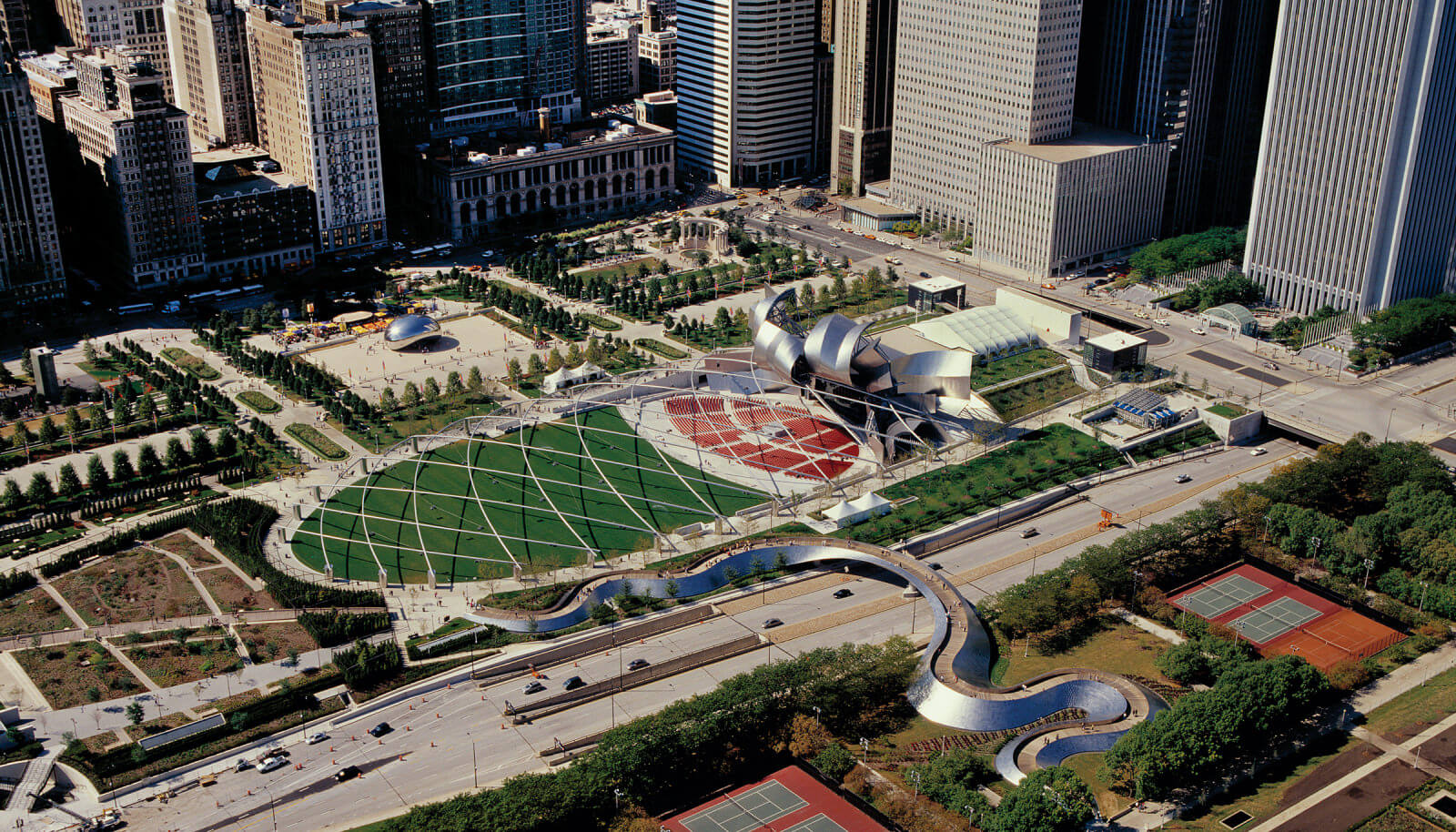 Source : som.com
If you are the one who gets excited about concerts as well as programs then this place would definitely please you with programs that are being hosted in this place. You would be amazed to know that this place is one of the most visited as well as famous place of Chicago. This park is of 25 acre which is a huge area and here you would be able contemporary installation as well as interesting sculptures. Make sure to visit in the place in between 6am to 11pm and enjoy your visit.
Also Read => Trip To Sau Paulo: 10 Things To Know Before Planning A Trip
Art Institute: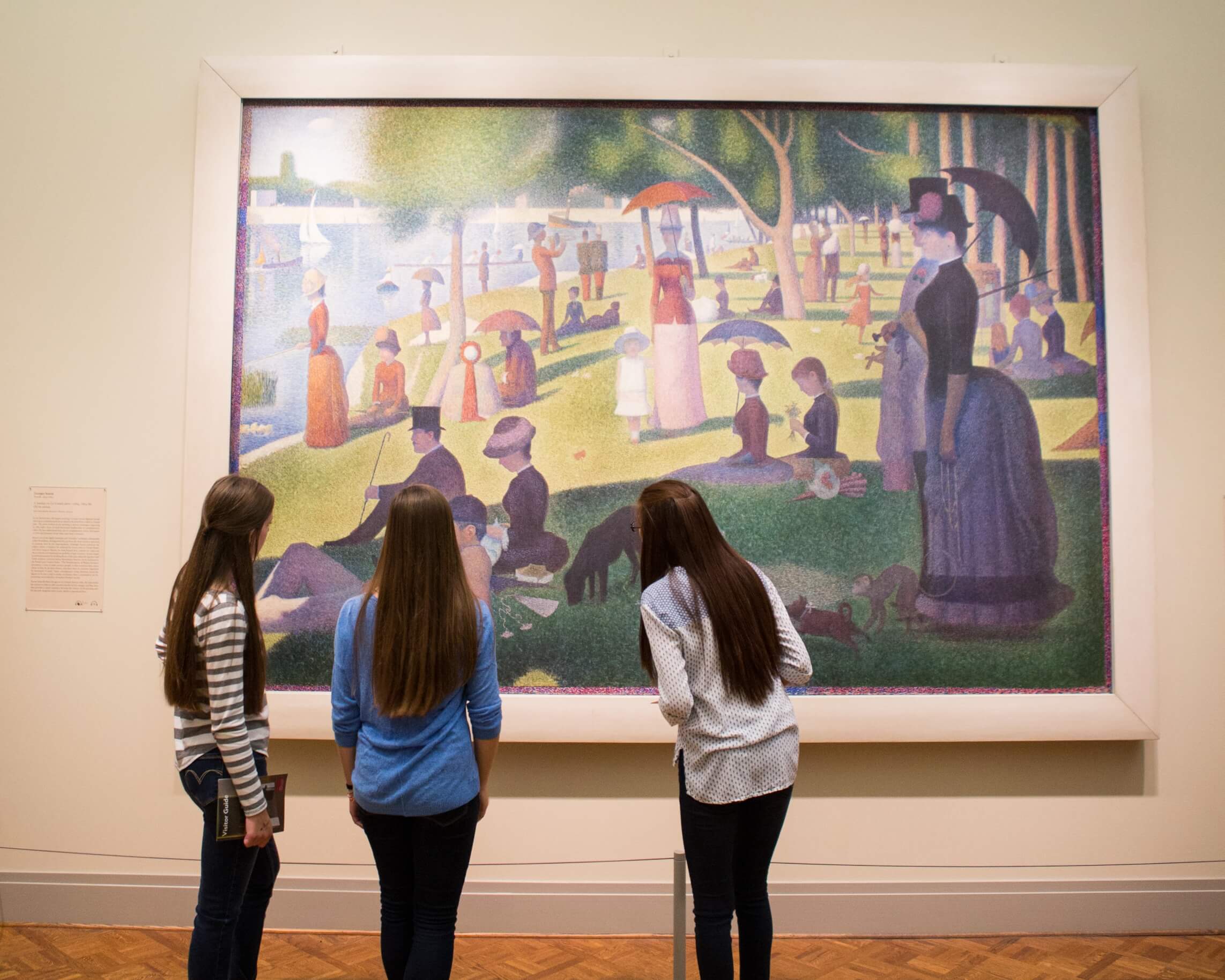 Source : res.cloudinary.com
If you are an art lover then missing this place while you are in Chicago might prove to be the worst ever decision of yours. This place is consist of about 300,000 artwork pieces which is enough to mesmerize any art lover and in case you are not so fond of art then also the Japanese prints, Greek sculptures, stained glass and many more would amazed while you pass through them. It is so amazing to have food in between those arts and the Terzo Piano offers you with amazing food and is situated in between the art institute. Do not forget to click lots of pictures while you are here surrounded by appreciable art works. Consider visiting there from 10am to 5pm as this is the time when this place remains opened.
Riverwalk: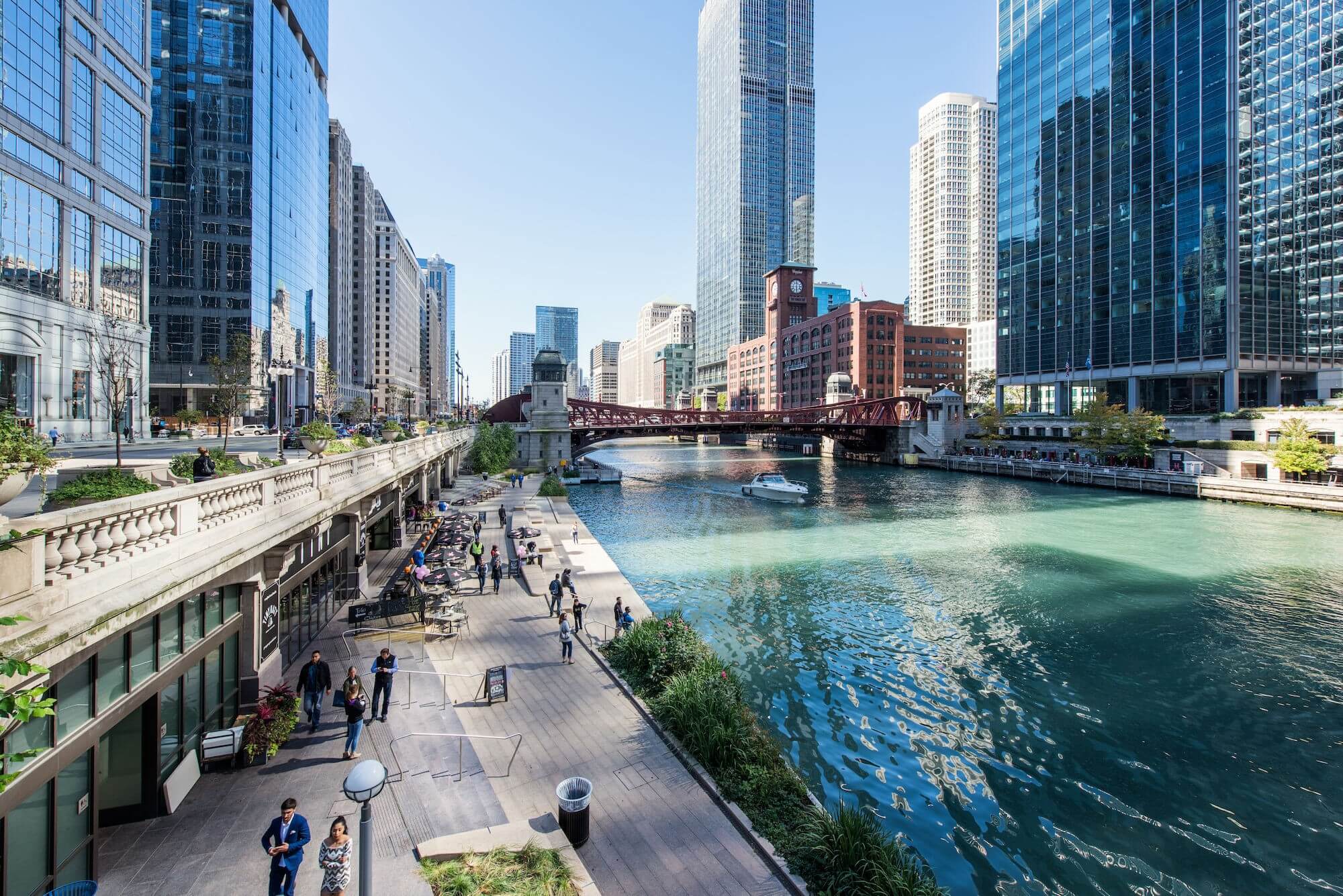 Source : s3.amazonaws.com
Sightseeing has to be the top to do things when you are in Chicago and when it is about sightseeing then this place is considered to be the best place. To enjoy the views you need to walk alongside of the riverwalk and in this way your eyes would be able witness some amazing scene of the city. The night time of the city is so beautiful as well as bright and you can get yourself mesmerized by the night time and while enjoying the city view you can have amazing food as well as drinks in the restaurants and bars which are situated nearby. Here you can ride a water taxi while exploring some new places which are around riverwalk and the best time to be there is between 6am to 11pm.
Navy Pier: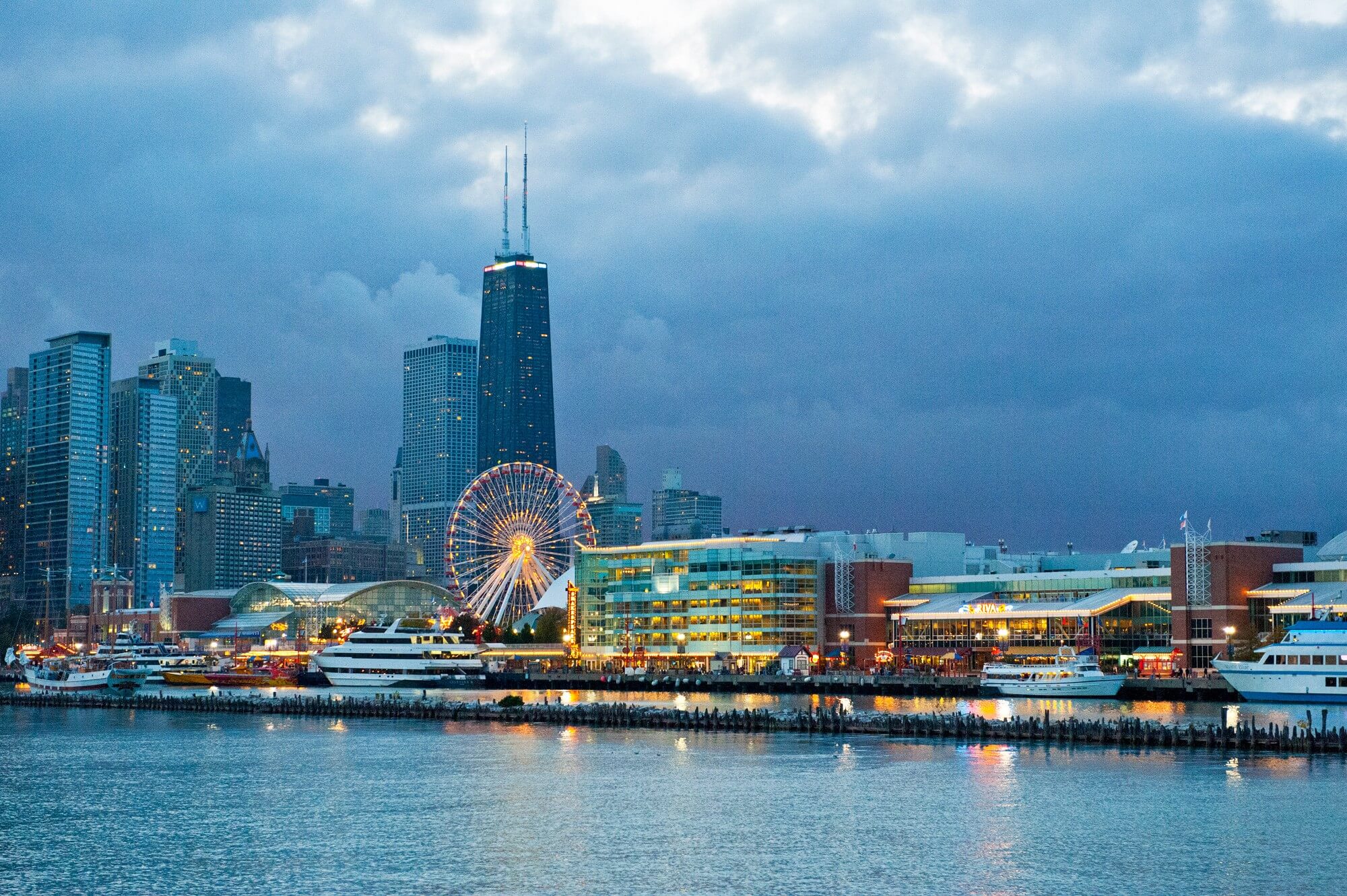 Source : s3.amazonaws.com
Holidays are usually for getting some relaxation and this place might serve you with that much needed relaxation. You can enjoy riding the giant wheel and get some adventure on and you can even go to the beer garden as well as live entertainment. Here in the pier you would be able to enjoy live music which takes place in the Chicago Shakespeare theatre. This place offers with some amazing restaurants which would serve you with some local delicacies that you can enjoy. While you are in Chicago you can definitely make a visit to this place and enjoy some amazing moments. The best time of being in this place has to be from 10am to 7pm when everything remains open. The lighting of the place makes it amazing at the night time as well just like the morning time and you would never regret being in this place for sure.
John Hancock Observatory: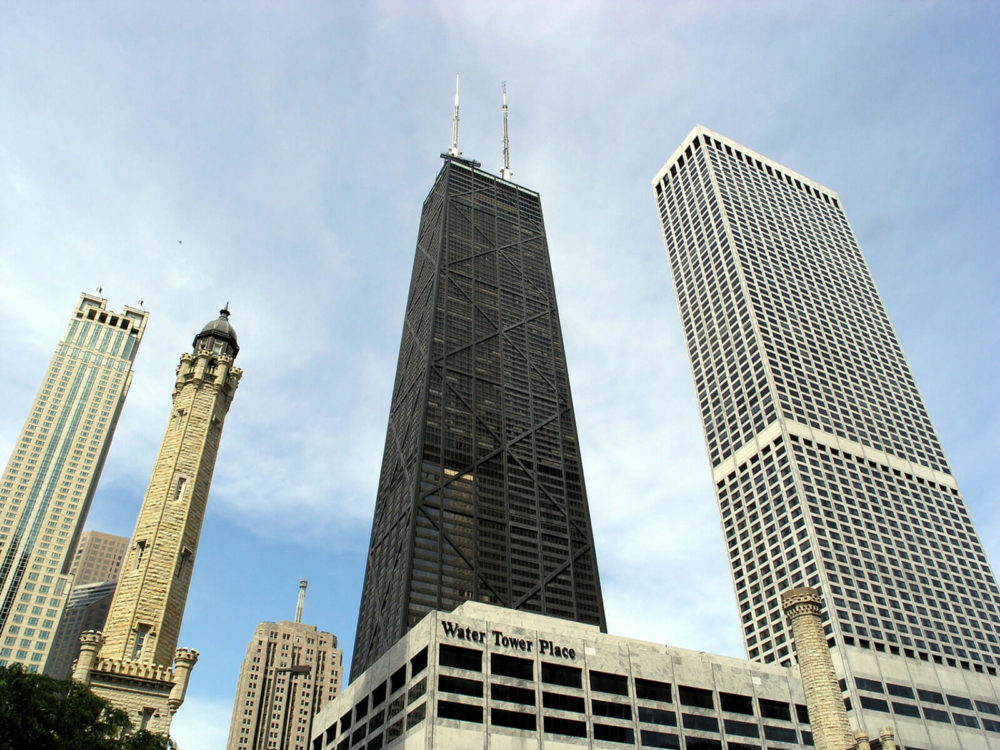 Source : britannica.com
Ask any local resident of Chicago about their favorite place in Chicago then you would definitely be directed to this place. This place is known as 360 Chicago and this place has a lot to offer you with and the most amazing thing about this place is that by standing on a height of almost 1000 feet you would be able to view the entire city. Isn't it amazing that from the place you would be able to see almost five different states of Chicago along with Lake Michigan. Consider visiting in this place between 9am to 11pm and enjoy the views and do not forget to click pictures while you are here in this beautiful place.
These were some best holiday places of Chicago which you can check out as well as you can also visit these places in your 2019 Chicago holiday.