Travelling has been adventurous, whether it is with friends, family, or solo trips. To take a break from the hectic day-to-day life, people go on vacations or travel to their favorite places. Many people take traveling and visiting unknown places as their hobby and passion. One such beautiful place in Ireland. Here will discuss the best time to visit Ireland.
Ireland is an island in the North Atlantic separated from Great Britain to its east by the North Channel, Saint George's Channel, and the Irish Sea. It is the twentieth-largest island on earth, the third-largest in Europe, and the second-largest island of the British ages. Ireland aka Emerald Isle is a country where you can enjoy any season.
The Climatic Condition of Ireland
No matter when you choose to visit Ireland has mild temperatures with plenty of rain where-
Summer is warmest with long days perfect for the village to village walks and road trips

We will fill spring with wildflowers growing from the cracks in glacier limestone that decorate the national park in dazzling foliage.

A chilly winter offering fewer options, but travelers love the cheerful holiday festivals in Dublin
With mild temperatures, rarely dipping below freezing or climbing past 70 Fahrenheit, Ireland provides travelers yearning for a comfortable and quiet getaway during winter while summer brings warmth with 17 hours of daylight best for hiking, driving, and exploring countryside life.
They balance the rainfall in Ireland throughout the country where you will certainly encounter rain on your trip regardless of region or season. The weather pattern may vary throughout the country slightly as the southeast gets the most sunshine and is the driest while the Western region is the mountain near Galway and Kerry sees more precipitation.
Visiting Ireland In Summer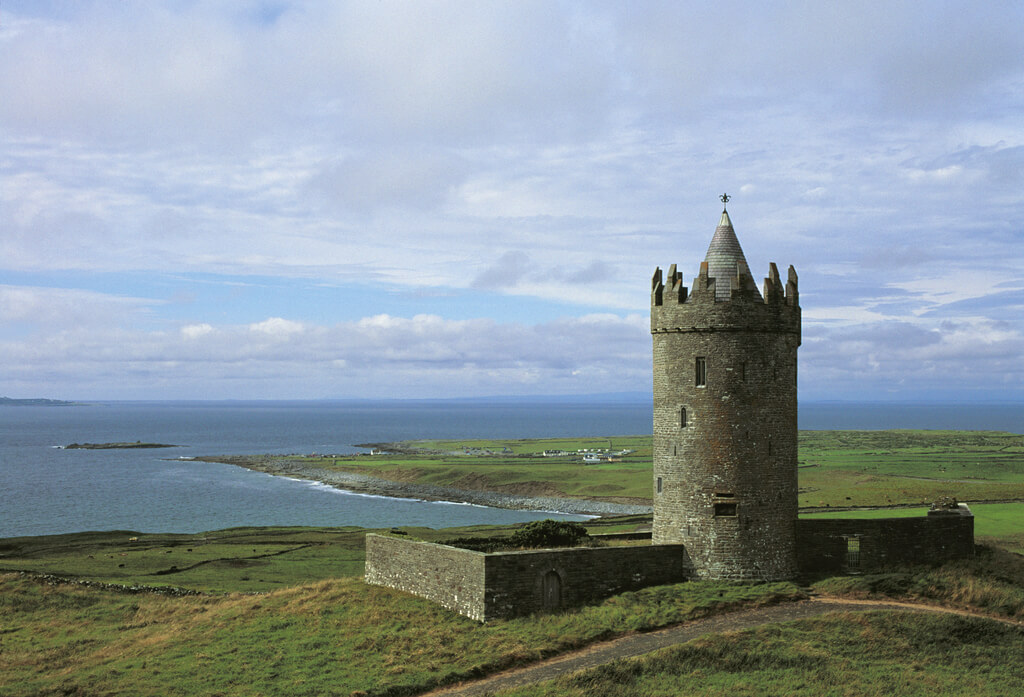 Source: screenireland.ie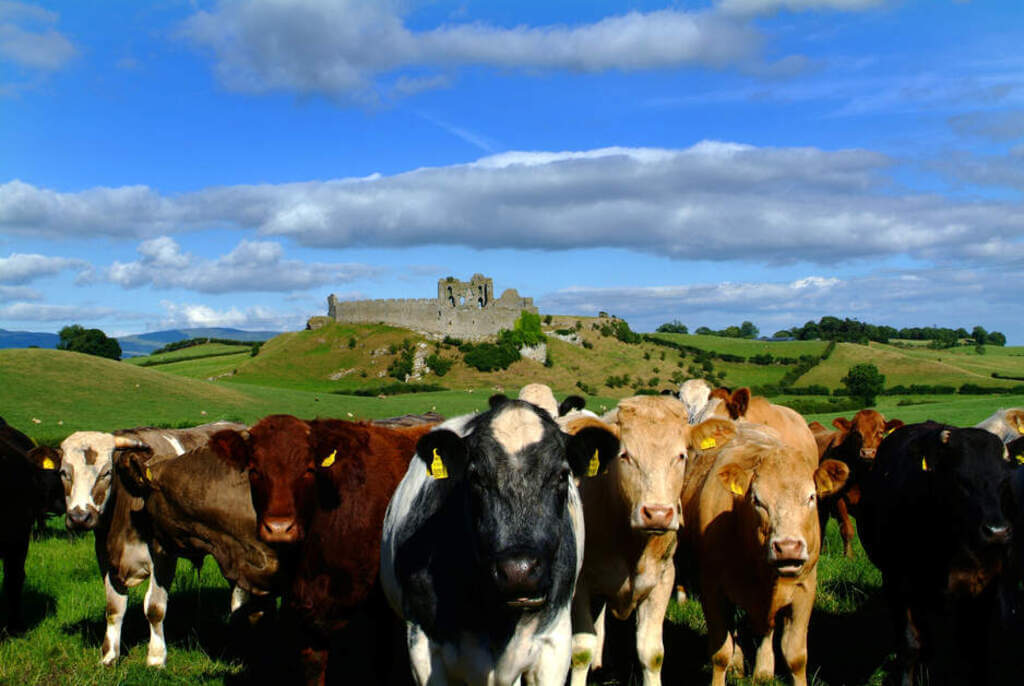 Source: phoenixtravelrepresentation.com
Summer in Ireland lasts from June to August. The month of summer is one of the best times to visit Ireland with warmth and sunshine excellent for countryside driving and visiting the coastal areas and mountains.
Pros
It is the best weather of the year.

You will get long daylight hour, which is perfect for multi-day excursions
Cons
There will be a tourist rush because of the best weather, so it will have high season crowds and cost.
Things to Do
You can do any outdoor activities, enjoy cultural festivals, music, and road trips.

You can visit anywhere, and scaling islands are accessible during those months.

If you visit there on June 16th, then you will take part in Blooms Day celebrated in

Dublin

.

Enjoy Dingle Regatta during August.

You can take part in a leading European art festival gallery International Arts Festival in July that celebrates theatre, dance, comedy, music, and visual arts.

Attend music festivals like sea sessions, surf and music festivals in Donegal, West port folk and bluegrass festivals in Sligo, and longitude in Dublin.
Visiting Ireland During Fall Season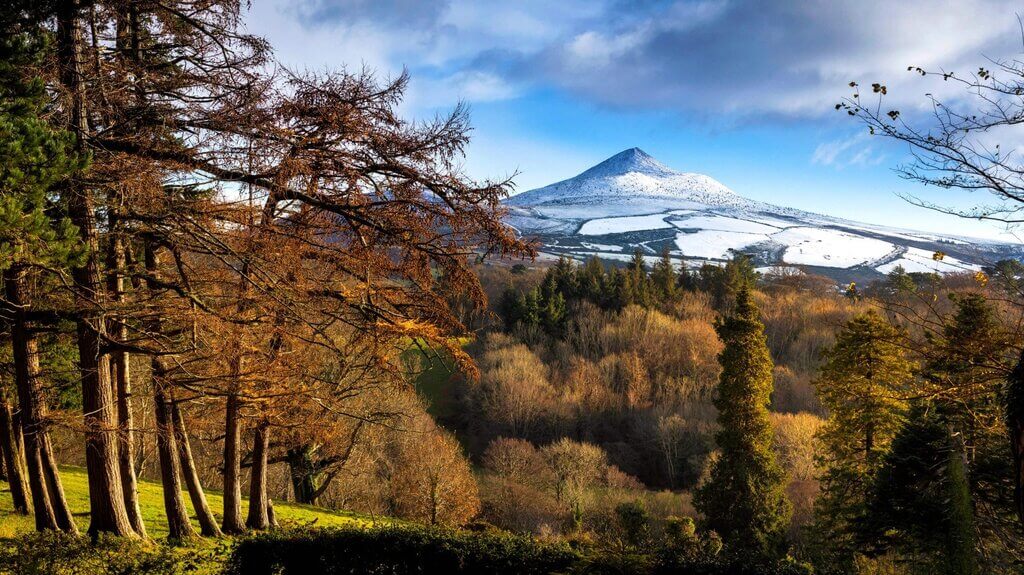 Source: vagabondtoursofireland.com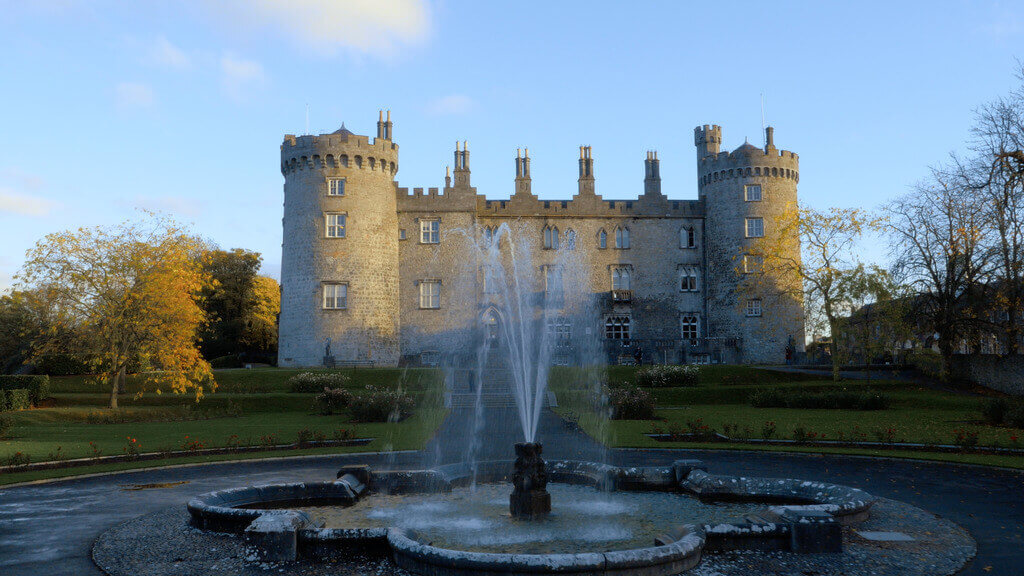 Source: theirishroadtrip.com
Fall in Ireland lasts from September to October when the color of Ireland changes. They bathed the hillside and the trees in gold and rust and the temperature drops to a low 50°F. Fall is also the best time to visit Ireland and is an excellent time for watching whales as the clear water off the coast of the West Coast is home to fin whales and humpback whales. Porpoises, dolphins, and seals are also seen during fall.
Pros
You will get to enjoy food festivals

Have a good walking weather

Can get to see brilliant fall foliage.
Cons
You will get more rainfall than in summer

The weather is chillier
Things to Do
This season is best for leaf-peeping, watching whales, culinary tours, and walking.

Visit the best-loved ideas festival that is Galway oyster and seafood festival in September

Take part in a 5 days festival of Ireland jazz throughout the city.

You can enjoy the Kinsale gourmet festival in October where you get to celebrate local, seasonal food in restaurants around the coastal town of Kinsale.
Visiting Ireland In Winter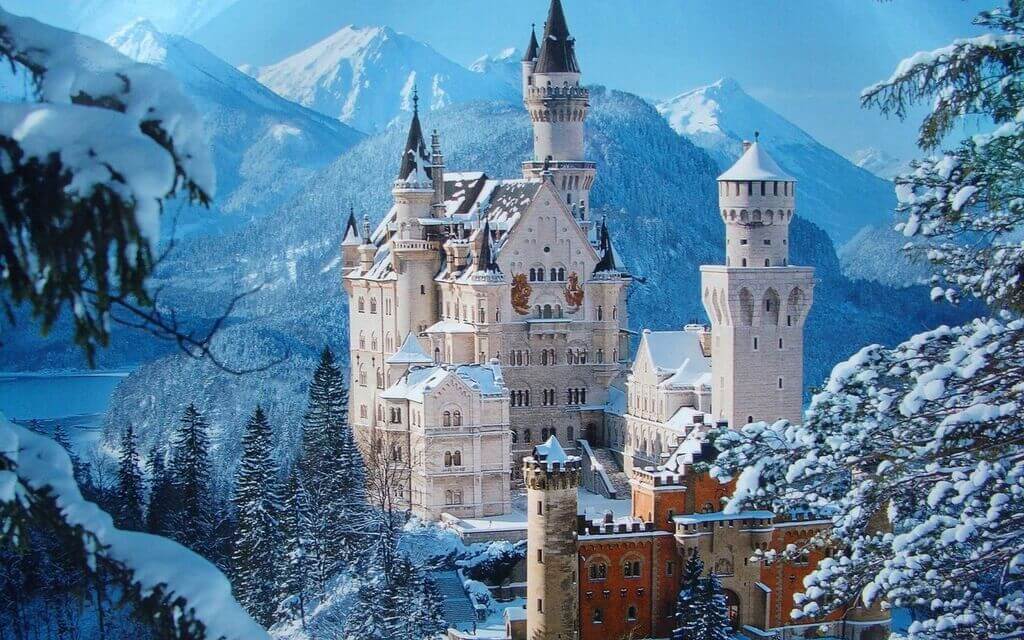 Source: wallpaperaccess.com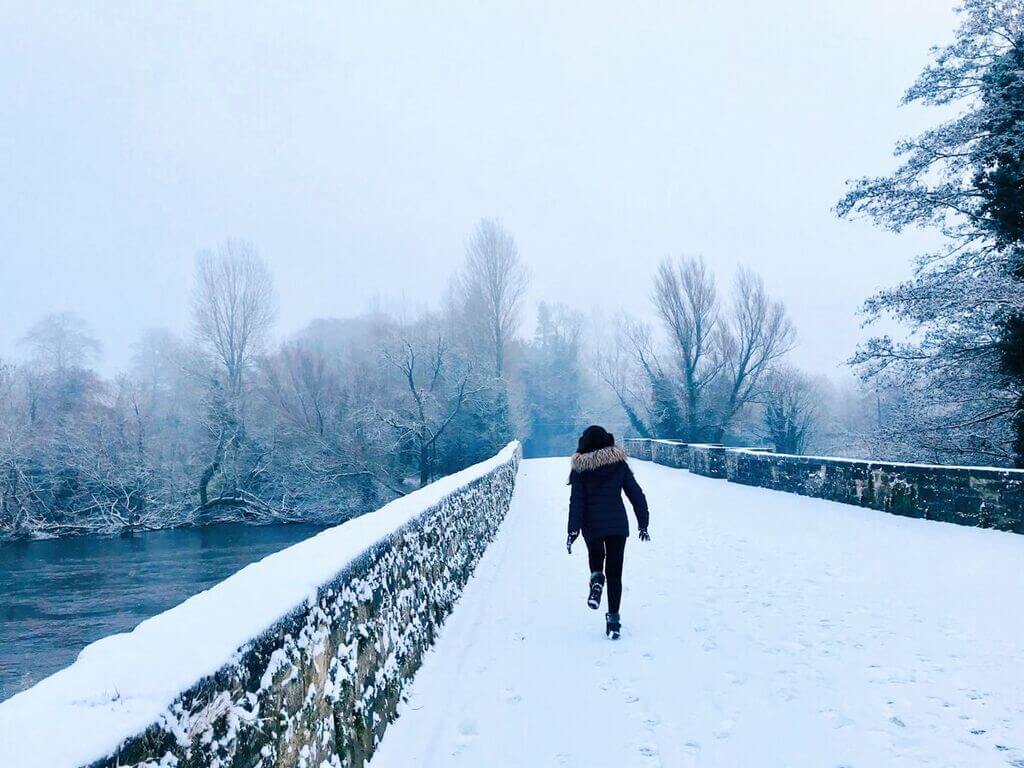 Source: pinimg.com
Winter in Ireland lasts from November to February, and it is the time when Ireland sleeps. Most of the tourism-related businesses are shut down to escape the chilly winter and to take a break after the busy seasons of Summer and fall. Even though the temperature doesn't fall below 40-degree Fahrenheit, but the rain and wind can be punishing. The visitor loves to stay close to Dublin, where Christmas is lit and fir trees come out and make the city winter Wonderland.
Pros
You will spot few tourists

You will get hotels and food at a discounted price.

The winter is mostly about holiday celebrations like Christmas.
Cons
You will spot cold and rainy weather

Many of the businesses will be closed till spring.
Things to Do
Enjoy the Christmas festivals and city attraction

Spend the days in solitude and cozy pubs.

You can visit the Belfast Christmas market during November and December, where you will find a month-long artisan food and craft market in the capital city of north Ireland.

Try seasonal specialties like a roast pig, Gluhwein, cheese while shopping for holiday gifts.

Enjoy the New Year's festival in Dublin during December where you will get the event of a free ticket on December 31st including a firework display, family activities, and a countdown concert at the iconic Custom House.

You get to enjoy the series of Christmas and winter-themed events that are Waterford Winterval during November and December in Waterford that includes light shows, ice skating, holiday markets, sleigh ride, and performance.
Visiting Ireland In Spring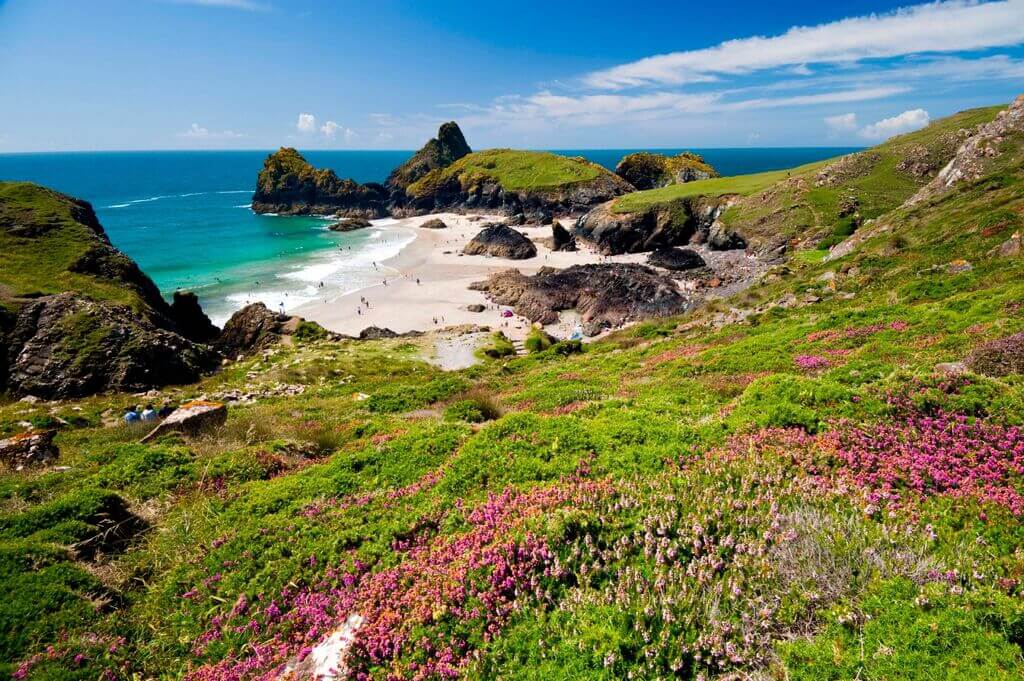 Source: pinimg.com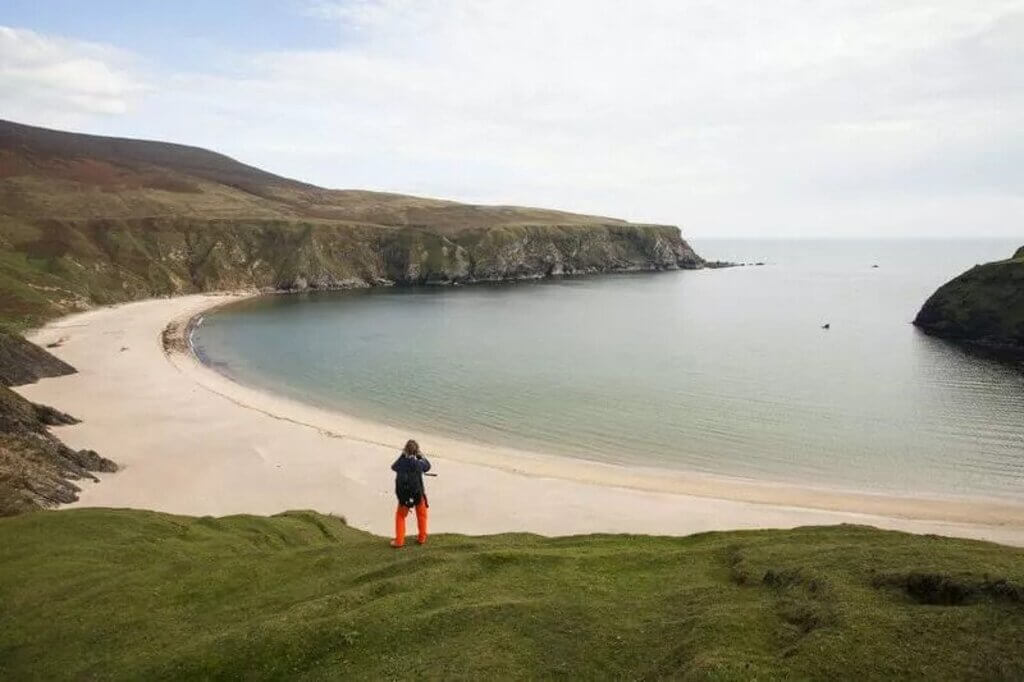 Source: nitrocdn.com
Spring in Ireland lasts from March to May where you will be rewarded by green nature and a hued hillside. It is one of the best times to travel to Ireland after summer and fall as you get to enjoy outdoor activities, especially cycling, excursion, and day hiking on the quiet roads.
Pros
You will get fewer crowds than in summer

Get to see vibrant wildflowers and green hills

There will be less rain than in winter.
Cons
You will get an unpredictable weather
Also Read: Best Places To Visit In Ireland
Things to Do
Animal activities like farm visits

Outdoor activities like cycling and hiking

Enjoy the wildflowers that grow in the areas of the glacial era's karst landscape where the flowers crack through the limestone ground, creating a startling contrast.

Enjoy the popular outside sites like Giant Causeway, Cliffs of Moher, etc

You can enjoy the notoriously festive Irish holiday that is

Saint Patrick's day

on March 17th with a lot of live music and dancing.

To enjoy the premier literary event in Ireland during May that is the International Literature Festival in Dublin where writers around the world come to provoke debate, delight, and enthrall. The event includes workshops, performances, readings, and screenings.

You can also enjoy a traditional music festival in Ennis that is Fleadh Nua in May, which is an 8-day event of Irish dance competition, ceilis, street entertainment, and spanning concerts.

Finally, you will get to enjoy the different food festivals such as the West Waterford Festival of Food, Galway food festival, and Killarney beer fest.
Best Time To Visit Ireland
It varies from person to person for visiting Ireland. The best time to visit Ireland is from April to August and from September to October.
If you are a summer person and interested in visiting remote places, then you should visit Ireland during the summer as it is the best time to travel to Ireland. The only thing to keep in mind is the highest price during those months because of the tourist rush season. But you need to keep in mind that with rush comes the highest price of the year and most of the crowds. Thus, for enjoying all the activities in summer and the climate in Ireland, you need to have a pre-booking of hotels, flights.
Among the four other months, it also regarded fall as the best time to visit Ireland for its extraordinary scenic beauty. For the culinary-minded people, the most optimal time to visit is the autumn season with food festivals, Halloween, and enjoying every bit of nature. It is the second busiest and crowded season in Ireland.
If you want to enjoy quiet Ireland, they must travel during the winter as it is the least crowded month. They shut most of the businesses down after the busiest months. You will get to enjoy the holidays after a hectic day-to-day life and live at peace in a cozy way, enjoying the chilly winter. Finally, in the spring, the people enjoying the greenery and flower blossom. Outdoor activities are enjoyable while traveling Ireland during spring.
For more updates on the tourism industry, visit Travelila.