"You can't stop the waves, but you can learn to surf." -Jon Kabat. Do you have an eternal love for the ocean? Do you often wish to discover more about marine life? Does surrounding yourself with water give you a euphoric feeling? If your answer to all these questions is a YES, what are your thoughts on trying out some water activities and sports?
It goes without saying that water activities will amplify the adrenaline rush and add some thrillers to your life. Moreover, you'll get an opportunity to explore life underwater.
Getting excited? Alright then, let's dig deeper into the activities that you must try!
Flyboard Flying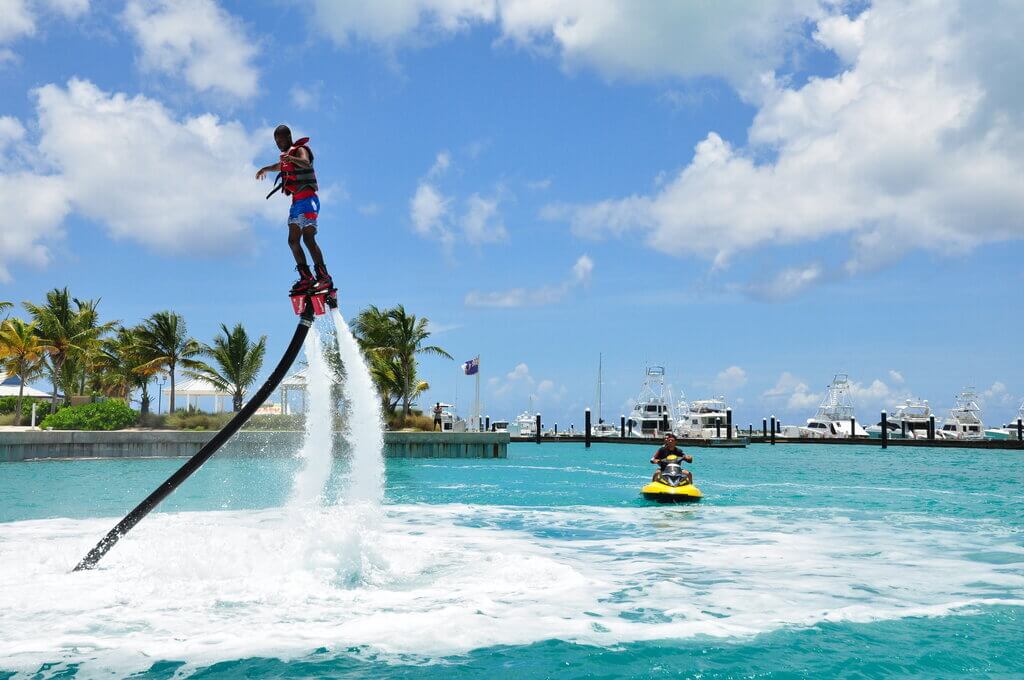 Source: squarespace-cdn.com
Also known as hydro flying, this activity will allow you to climb out of the water. Not only this, once you get control over the board, you can also stay stable over the water as high as you want for as long as you want. The highest height recorded for flyboard flying is 7,388 feet. So, imagine how amazing it would feel to watch the ocean from such a great height.
Nonetheless, you do need expert supervision while trying out the flyboard. Also, when trying out this activity, focus on creating a balance first.
Whale Watching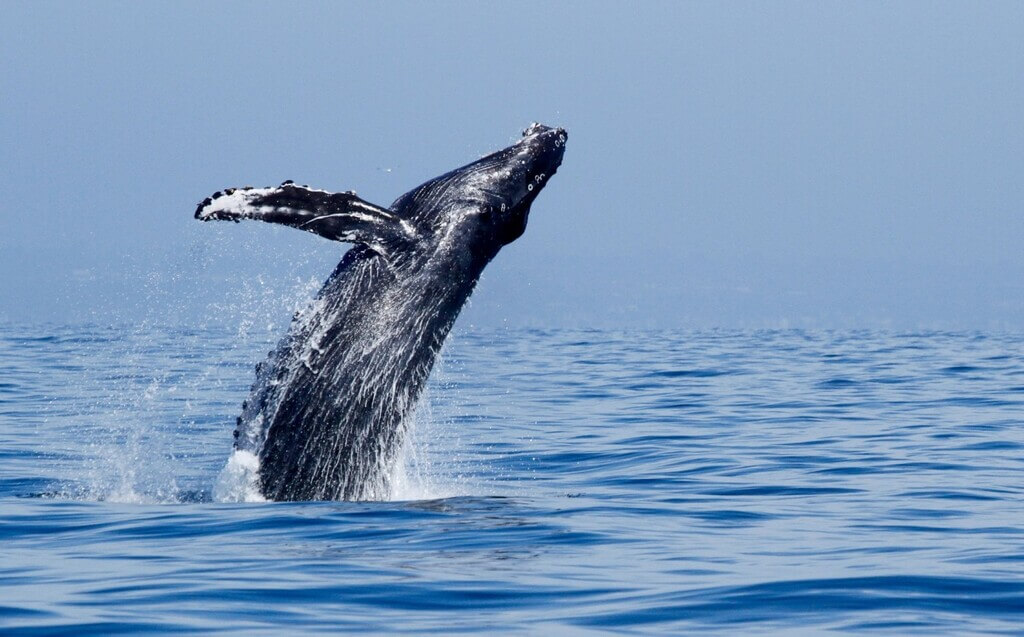 Source: brightspotcdn.com
If you wish to witness different sea creatures such as blue whales, orcas, or dolphins, you must book your tickets to a whale-watching cruise. Believe it or not, it's going to be one of the greatest experiences of your life. Not to mention, you'll get to discover different whales in every season. Plus, the Long Beach Whale Watching cruises generally have well-trained captains. They can take you extremely close to the whales and give you some insights into marine life.
Rafting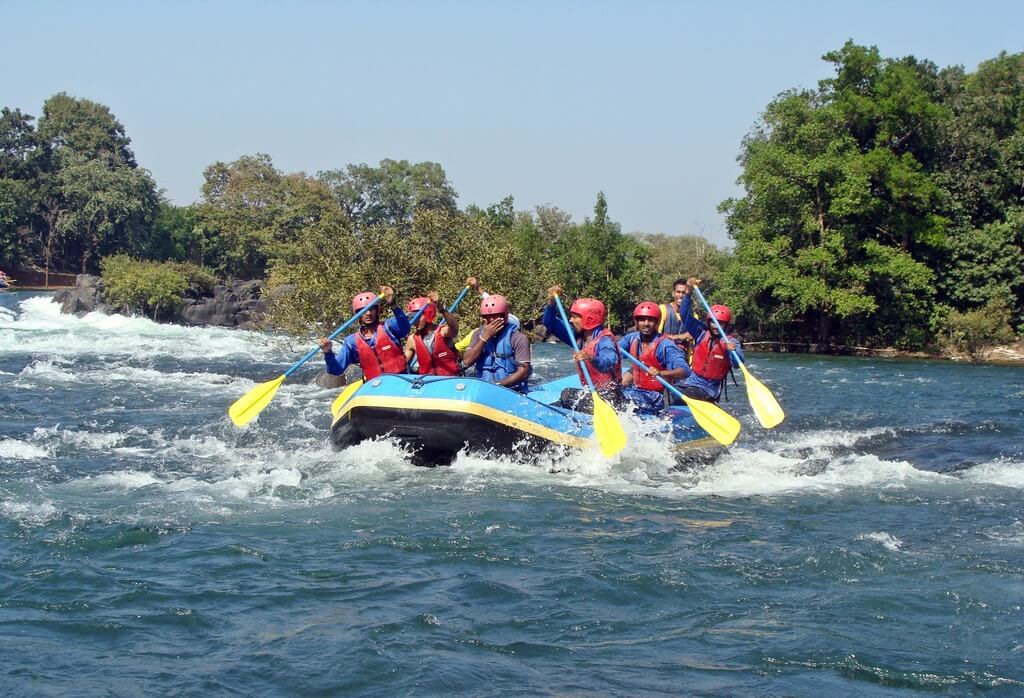 Source: wikimedia.org
Rafting, particularly whitewater rafting, is indeed a "must-try." Not only for thalassophilia but also for every adventure seeker.
It's a great activity that you can enjoy alone as well as with your family. In addition to the jolt of adrenaline, you'll also get to enjoy the impeccable view of the ocean. Plus, an opportunity to indulge in the waves.
Don't worry! Rafting is one of the safest activities. The boat usually has a guide, and you'll also be given lifejackets to eliminate every chance of any incident.
Snuba Diving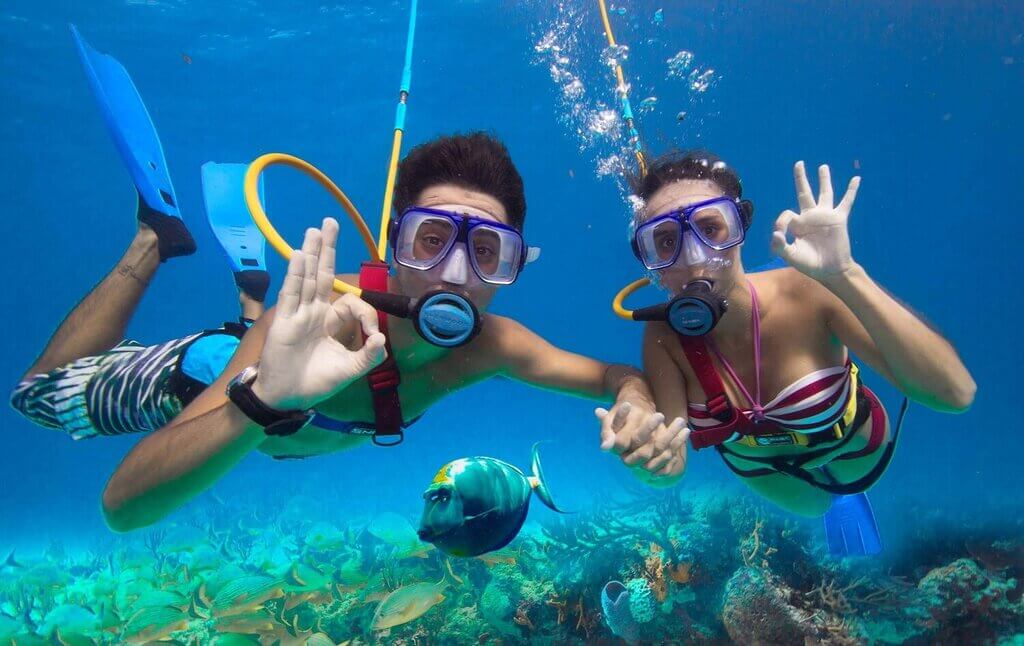 Source: squarespace-cdn.com
Want to go deeper into the sea and discover a whole new world? If you are nodding your head, then try snuba diving. It's a safer version of scuba diving. Here, you'll be able to swim deeper into the sea without having to worry about oxygen. It's great if it's your first time going underwater, as the air supply remains above water.
The best part? You have the freedom to easily move into the water and take your time to discover the undiscovered.
Cage Diving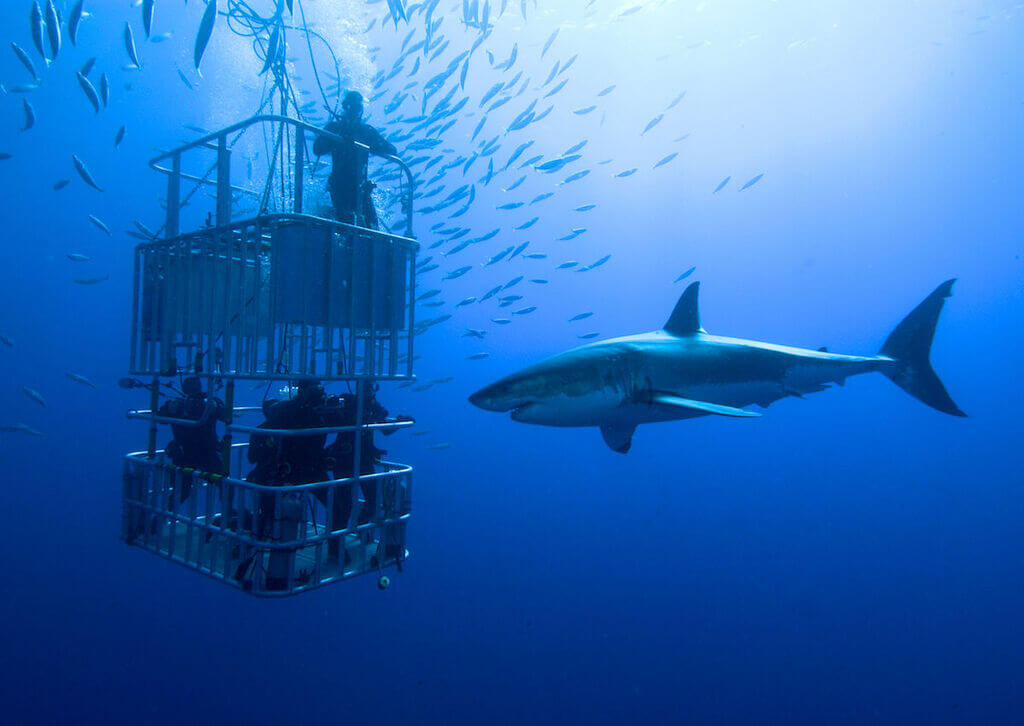 Source: matadornetwork.com
It is similar to snuba diving. However, here you don't have the freedom to move a lot. Why? It is because cage diving is done to witness one of the scariest creatures, i.e., sharks. Amazing right? With cage diving, you'll be able to feed the sharks and observe them very closely. Needless to say, the purpose of the cage is to keep you protected from them.
Parasailing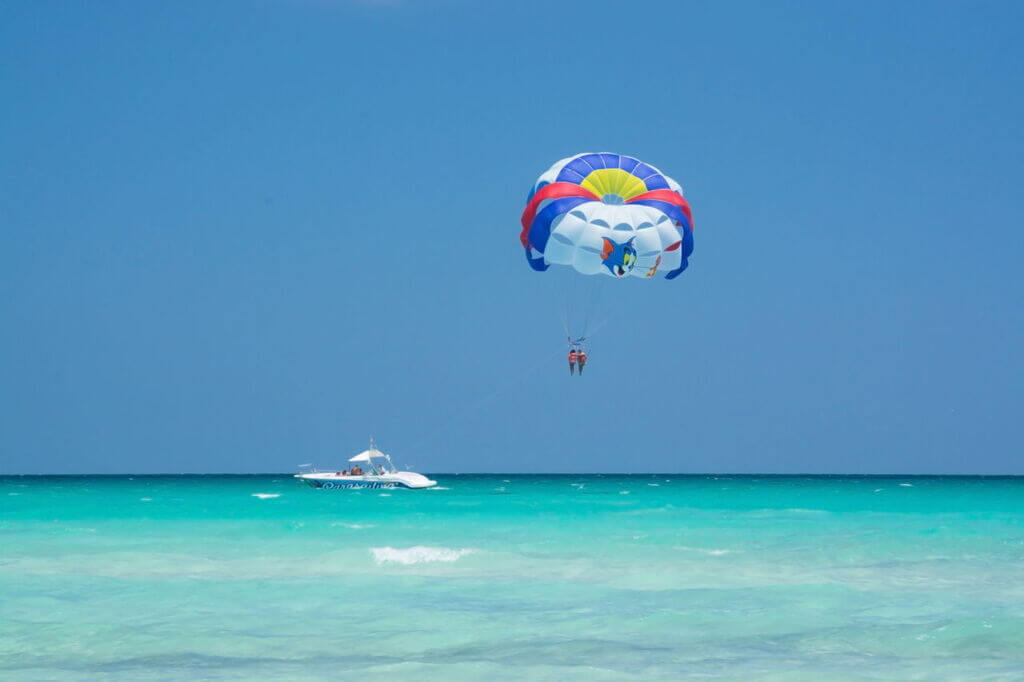 Source: pixfeeds.com
If you wish to get a birds-eye view of the ocean, then you should try parasailing. Here you'll get to experience the ocean breeze and stunning scenery with the help of a high-speed boat while being attached to a parasail. Don't worry! It is very safe.
You just need to sit comfortably, as the harness attached to the parasail will ensure your safety. After the flight time is over, you'll carefully yet gently land back to the boat. However, to enjoy this experience, you do have to qualify as per the weight and age guidelines. Nonetheless, one thing is sure. Once you have experienced this adventure, you'll come back for more.
Also Read: Best Family Vacation Destinations In 2021 You Can't Miss
Stand-Up Paddleboarding (SUP)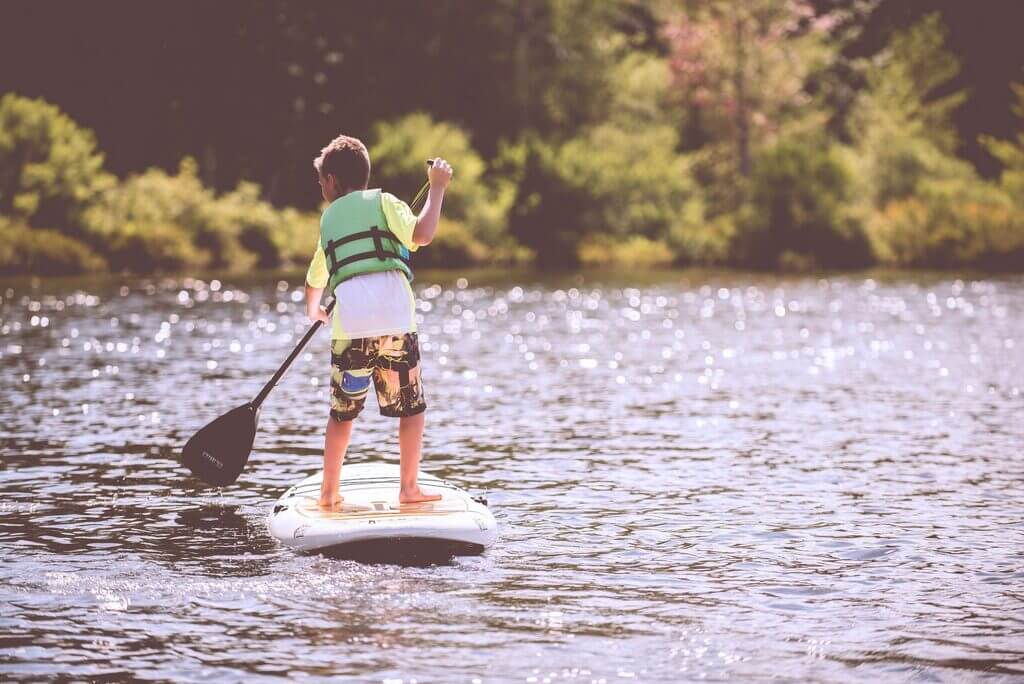 Source: imgix.net
If you love surfing but don't really know how to do it, we have an alternative for you. You can try SUP! The boards are larger and easy to balance as compared to surfing. Moreover, it is perfect for every family member regardless of age. Not to mention, trying to balance the board will be kind of an exercise for your core muscles.
For beginners, it is recommended to start on flat water such as lakes or rivers. Once you have mastered it, you can easily try this on the ocean waves.
Wrapping It Up!
If you are getting excited to try each of these adventure activities, we suggest booking your tickets. But, make sure you read the Covid-19 guidelines before planning your next adventure.