Gainesville is located in northern Florida, and the center of the town comprises a sprawling campus of the University. You can visit the fascinating Museum of Natural History of Florida and the Museum of Art in Harn. Just outside the area, you can easily access various outdoor destinations, such as Devil's Millhopper State Park and the Morningside Nature Center. Here in this blog, we will see the best things to do in Gainesville in 2023.
It has a long past going back thousands of years to the age of hunter-gatherers, and it has carefully protected many of its wild rainforests to this day. For outdoor enthusiasts who want to get away from everything, it is an absolute sanctuary. If you live in orlando, you can take Orlando to Gainesville bus to visit new places.
But there's a different side to Gainesville, a vibrant college town, so there's plenty for busy holidaymakers to do and see. Restaurants and shops are available; malls, galleries, bars and clubs, and breweries are situated. There are various things to do in Gainesville to do for fun lovers in the town.
Things To Do In Gainesville
Gainesville appears like a tiny village in the countryside where there is not much happening. Try researching, and soon the reverse becomes clear. The downtown area is a community of exciting things to do in Gainesville.
There are several unusual museums and galleries in the neighborhood. It also has a variety of food and excellent nightlife, albeit quite quirky. Let us take a look at some of the best things to do in Gainesville in 2023.
1. Florida Museum of Natural History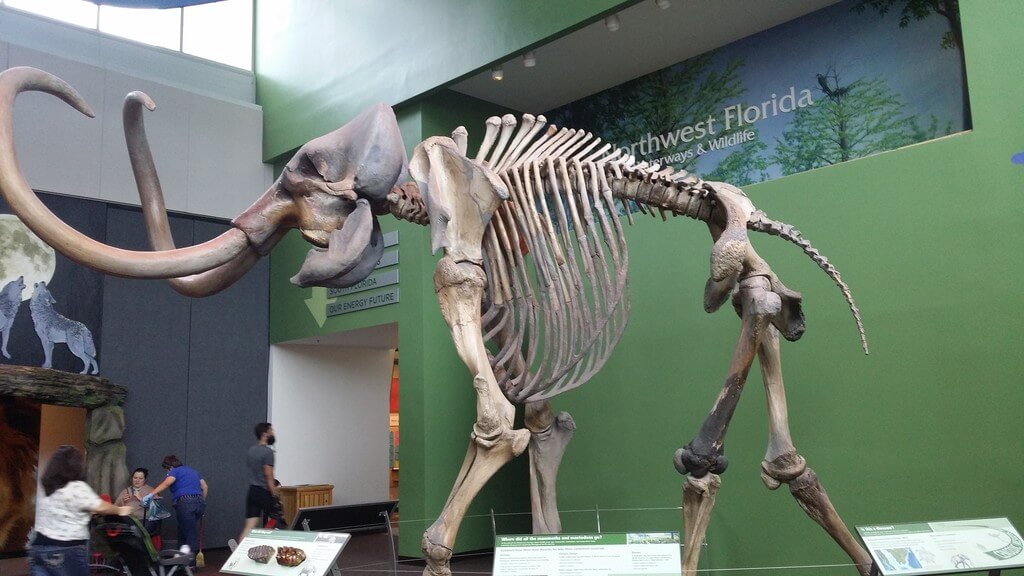 Source: vegblogger.com
The Florida Museum of Natural History, located on the University of Florida campus, is a national treasure that you must not skip during any visit to Gainesville. An impressive collection of permanent collections and frequent temporary displays are presented in the museum.
Full-sized mastodons and mammoths, massive shark teeth, and ancient fossils of extinct creatures spark our imaginations. The Northwest Florida exhibit offers a glimpse into Florida's historical and cultural history. Some of the best things to do in Gainesville are walking and looking into a forest ecosystem through a limestone cave.
The Butterfly Rainforest, the Florida Fossils Series, and the interactive Our Energy Future exhibit are some of the most famous exhibitions. In the kids' adventure zone, younger visitors will have hours of interactive fun. It is packed with everything from gigantic dinosaur fossils to living butterfly rainforests. In terms of age, interest, and gender, it has a little something for everybody. Discovery zones will let children have fun with interactive games and activities.
2. Cade Museum for Creativity and Invention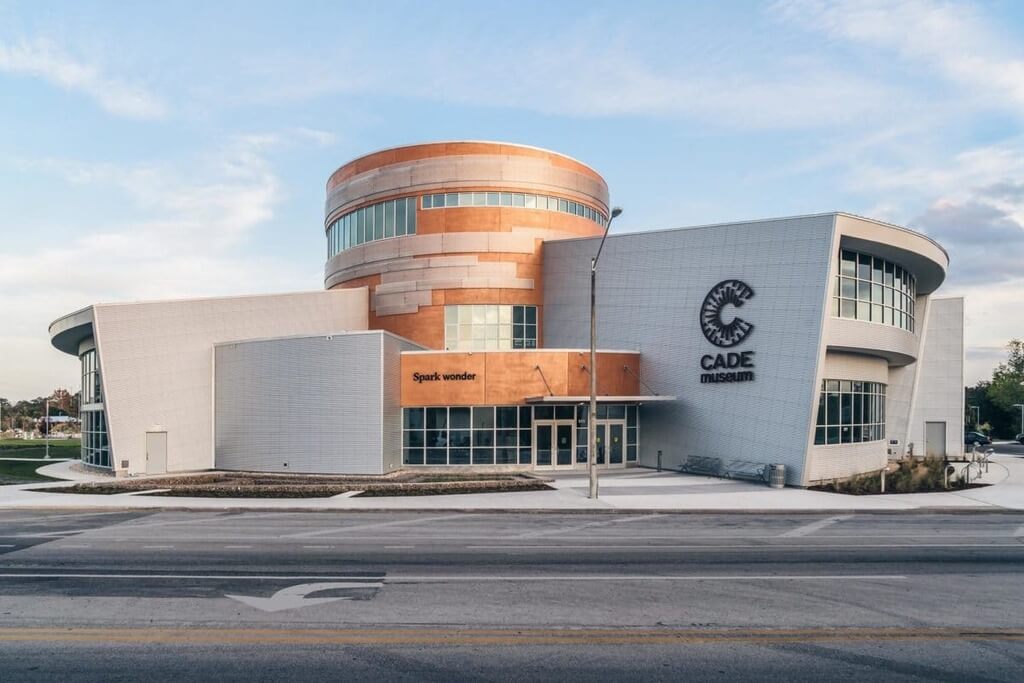 Source: thecrazytourist.com
The Cade Museum is named after pioneer inventor Dr. Robert Cade and honors the spirit of innovation and discovery for all generations. A constant display explores Gatorade's history, while revolving exhibits concentrate on individual inventions and immersive presentations to make each museum visit unique.
By empowering people to view everyday things in a completely new way, the Cade Museum for Innovation and Technology is inspiring creativity and invention. The museum has various educational programs aimed at engaging young minds. It can turn out to be one of the best things to do in Gainesville.
The Early Entrepreneurs Program teaches essential skills in the corporate world that are needed. Creative problem solving is introduced in the Living Inventor Series. The museum also provides popular weekly trips where people in a real lab setting are exposed to experiments. Programs, such as designing robots and other objects from scratch, are provided. People get to do enjoyable and relaxing activities.
One permanent display, the Sweat Lab, and another temporary one, the Robot Zoo, are present in the museum on South Main Street. Interactive laboratories, where visitors encourage to develop 3D robots or develop new ideas, take up the rest of the structure's space.
This is the place for people to bring those imaginations into action and make the flame of creativity a reality. If you are looking for things to do in Gainesville it can be a perfect place to visit.
3. Devil's Millhopper Geological State Park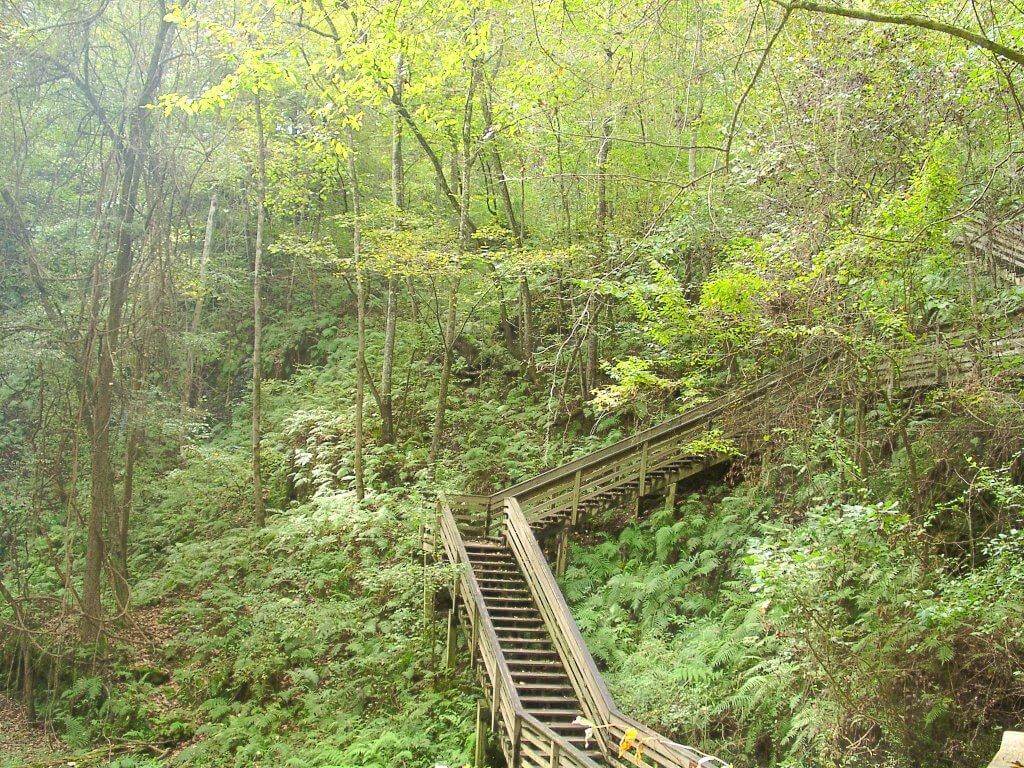 Source: naturalnorthflorida.com
The only park place in Florida found in a sinkhole is the Devil's Millhopper Geological State Park. It extends over 500 feet wide and 120 feet deep. With the aid of curved wooden steps and walkways that lead to a viewing platform, visitors can descend to the base.
For many factors, the sinkhole is a wonder of nature. Not only it pack with limestone and water, but it is so large that inside its walls, it has three different ecosystems. There is a marsh, woodland, and sand mountain that forms because of their varying exposure to rain and sunlight. Moreover, they are all formed independently of one another. Many people say it is one of the best things to do in Gainesville.
Many important fossils, marine shells, and fossilized remains of extinct land animals have been found in archaeologists' sinkholes. You can go around the edge of the slope on a short hike and then descend to the base of a walkway. The visitor center provides lots of stuff, and every Saturday, a ranger-led tour opens for everyone.
4. Harn Museum of Art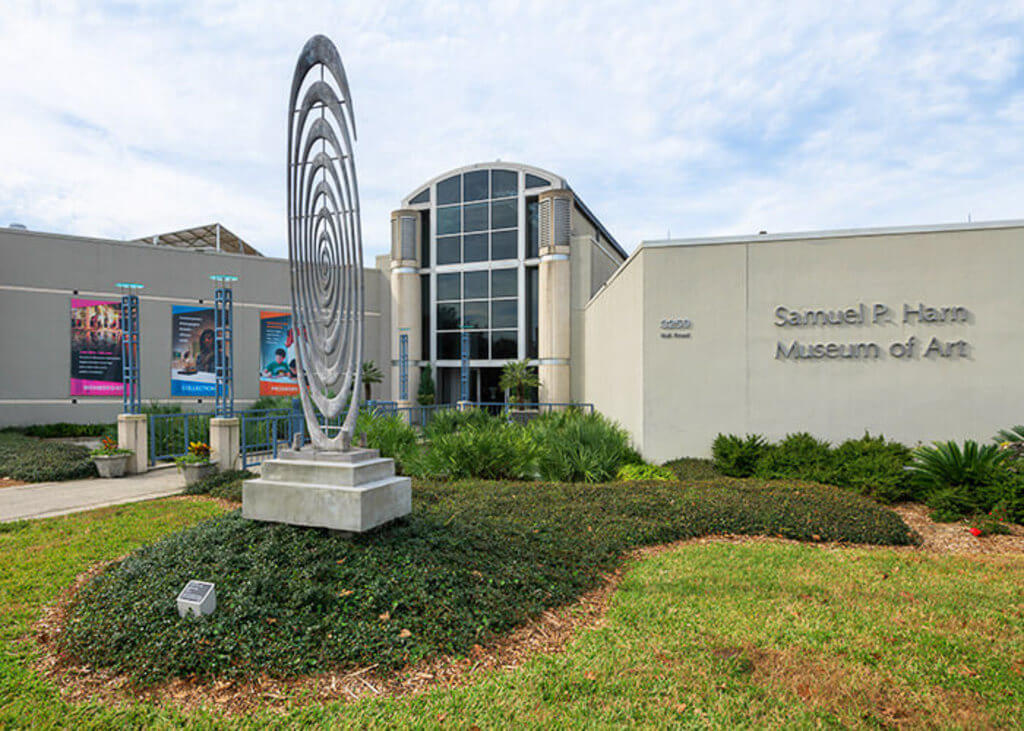 Source: busytourist.com
This campus Art Museum is accessible to the public and contains central Asian, African, western, photography, and contemporary art exhibitions. Outside, visitors greet by the 24-foot' Hammering Man.' Inside, "Rory" invites visitors to explore more with a 6-foot tall horse built of recycling metal and machine parts. The Museum provides printed guides that allow you to participate in immersive events that make the cultural experience even more unique.
5. Santa Fe College Teaching Zoo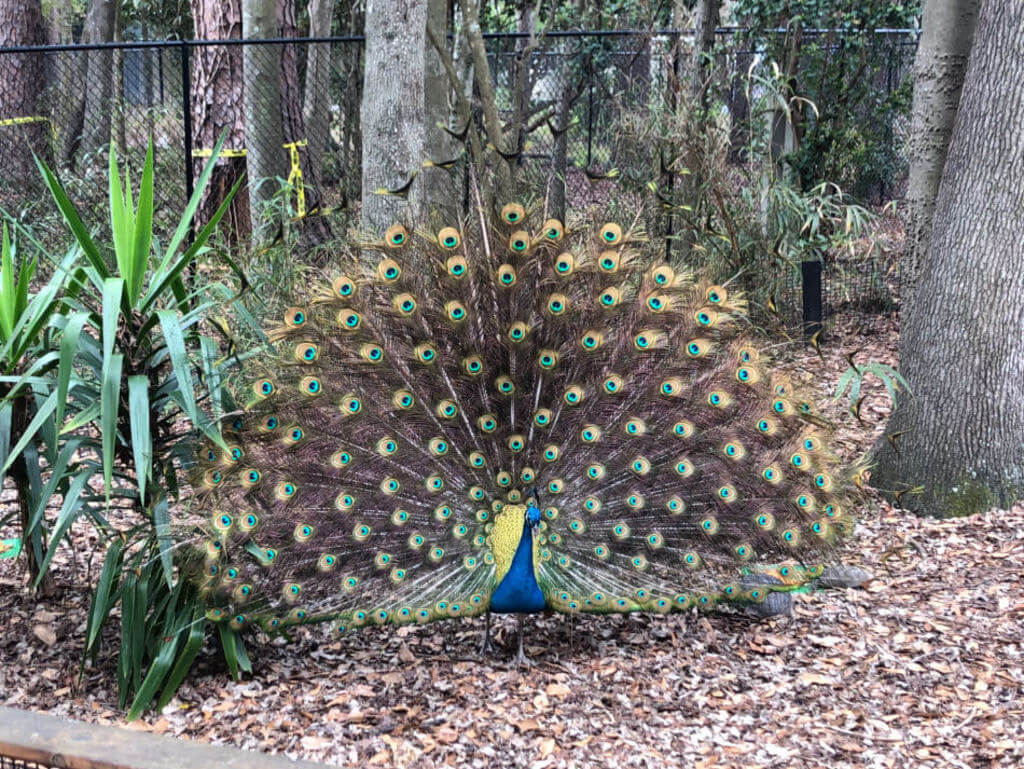 Source: hotels.ng
The Santa Fe College student-run educational zoo is well worth visiting. The 10-acre shady wooded setting created a relaxed environment to view more than 200 animals. Going about at their speed, monkeys, tree kangaroos, otters, a gibbon family, and lemurs are among the highlights. The playground is also a massive success, with ample space for all kinds of activities. It can be a fun place to visit if you are looking for things to do in Gainesville 2023.
6. Kanapaha Botanical Gardens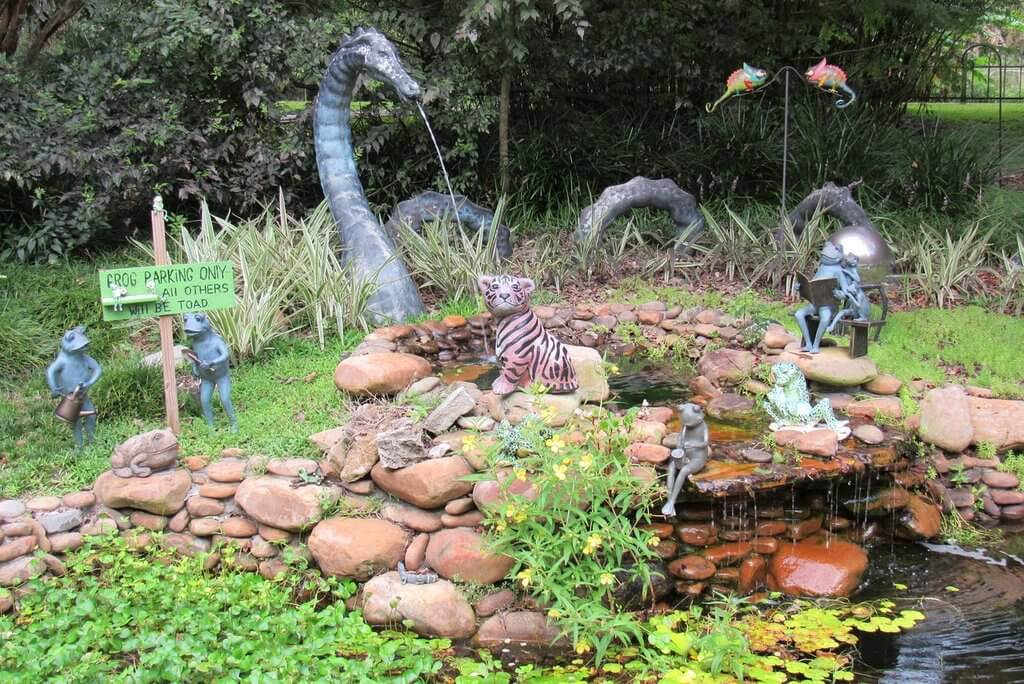 Source: tripadvisor.com
A trip to the Kanapaha Botanical Gardens is among Gainesville's most popular tourist destinations. Only a few of its surprises are seasonal trees, ferns, and plants. With unique plants, fish farms, and waterfalls, the Children's Garden is hands down the best location. The cathedral-like Bamboo Garden, where you can hear the whistling wind that produces a beautifully peaceful atmosphere, is another attraction. Also, not to miss the wonderful Victoria water lilies that make the scenery all the more beautiful.
7. Carson Springs Wildlife Conservation Foundation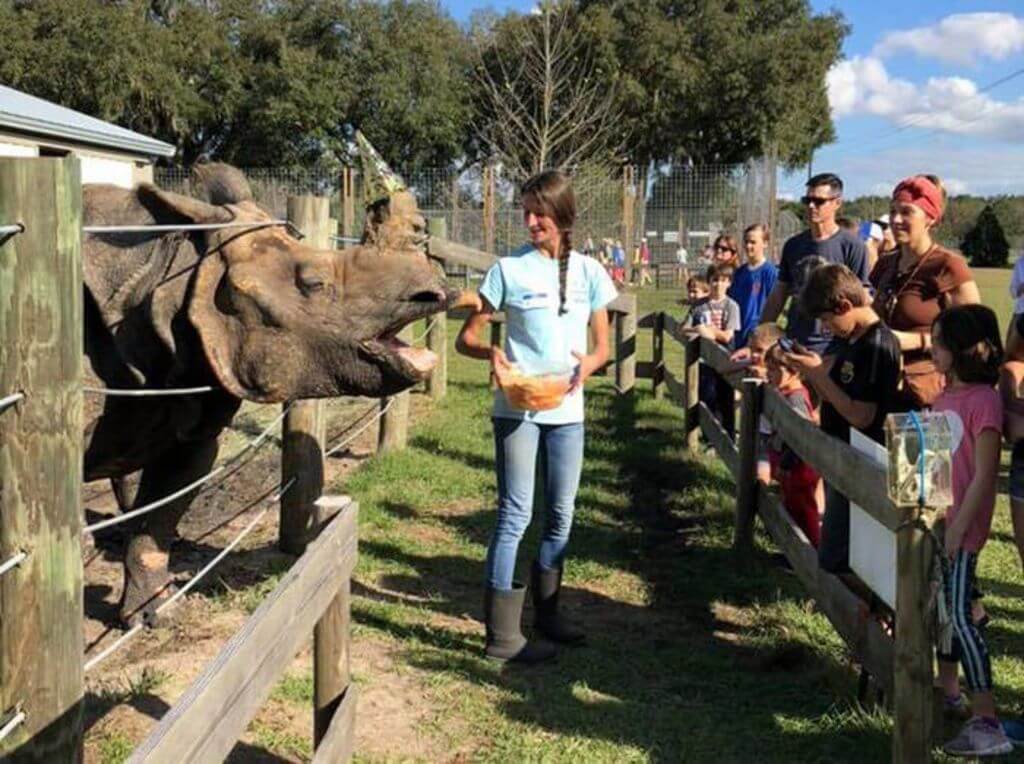 Source: pinimg.com
A fascinating array of rescued native species and rehabilitated local wildlife is held at the Carson Springs Wildlife Rehabilitation Foundation. More a shelter than a zoo, the facility's owners commit to ensuring a life-long habitat and lots of TLC for the animals, many of whom neglect or traumatic.
The foundation's primary goal and caring for the animals is to promote conservation through education, and they provide free educational trips for schools and groups. The cost of your private or semi-private facility tour goes straight to caring for the animals.
8. Haile Homestead, Gainesville, Florida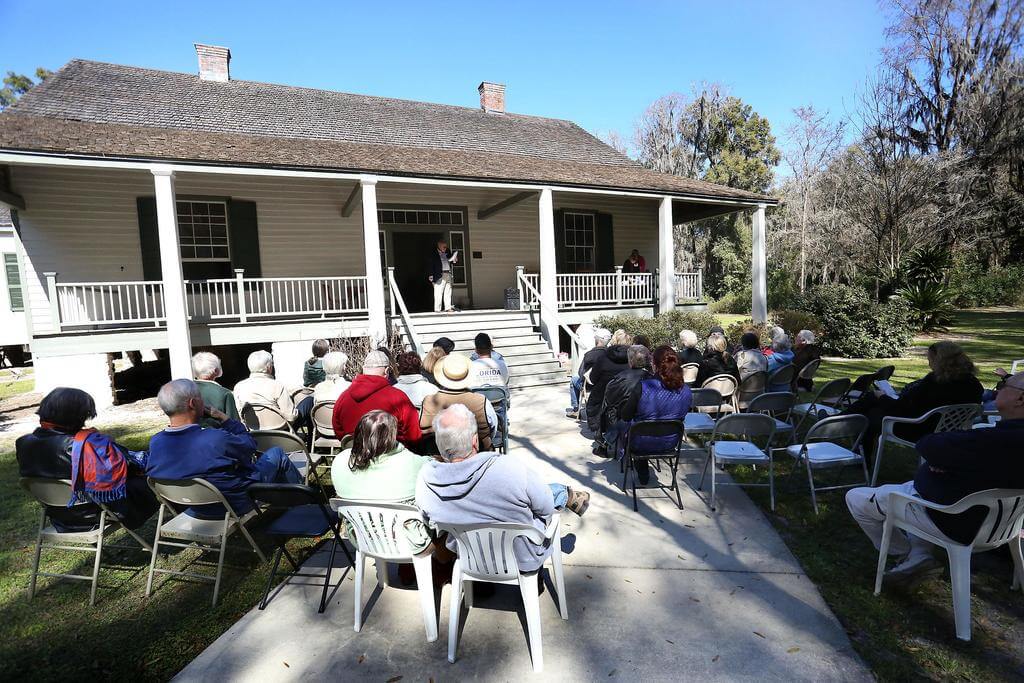 Source: gainesville.com
You will go back in time to the 1800s at the historic Haile Homestead on the Kanapaha Cotton Plantation and see the enslaved laborers' impressive craftsmanship. They founded the Haile family homestead in 1854. The homestead entirely makes of pine and cypress trees. Talking Walls are one of the most unusual aspects of the house.
For reasons that are no longer apparent, most of the family's walls were filled with writing that tells the story of their life and that of their slaves. You can find out more about one of the property's guided tours, given on Saturdays and Sundays and it will be one of the best things to do in Gainesville in 2023.
9. Ichetucknee Springs State Park, Gainesville, Florida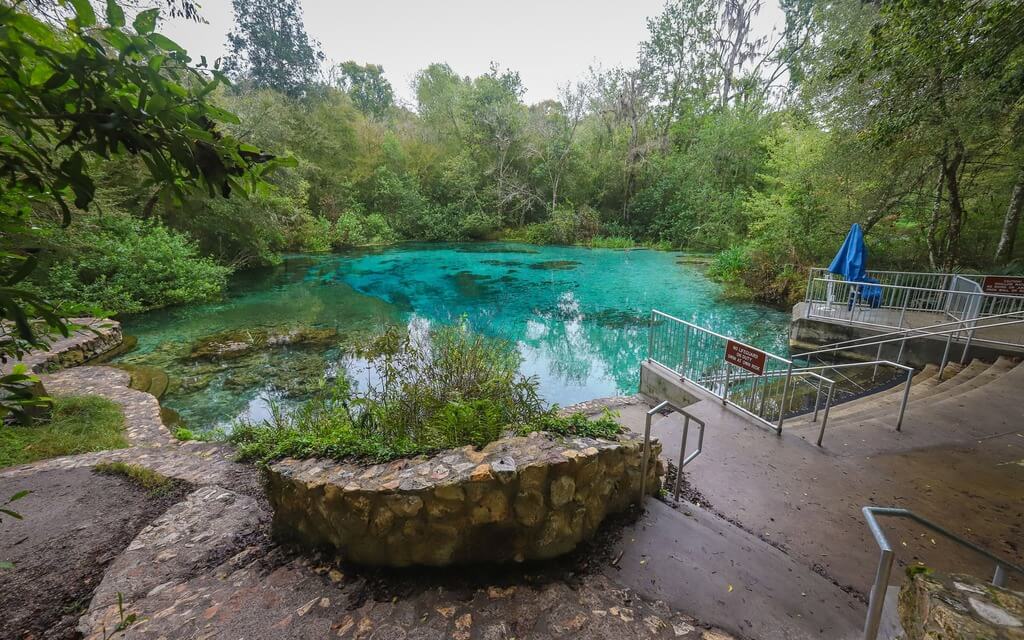 Source: outdoorproject.com
The headspring of the Ichetucknee River cover by Ichetucknee Springs State Park located 4 miles northwest of Fort White. The nearby state park offers a great summer playground for outdoor lovers, providing a diverse variety of activities, including camping, picnicking, fishing, and wildlife watching.
Tubing the Ichetucknee River or navigating the waterway by canoe or kayak is one of the park's most popular events. For snorkeling and scuba diving, the perfectly blue waters of the river are also suitable. You may reasonably expect to see hundreds of birds, as well as white-tailed deer, raccoons, and more, and the park is home to abundant wildlife.
10. Lubee Bat Conservancy, Gainesville, Florida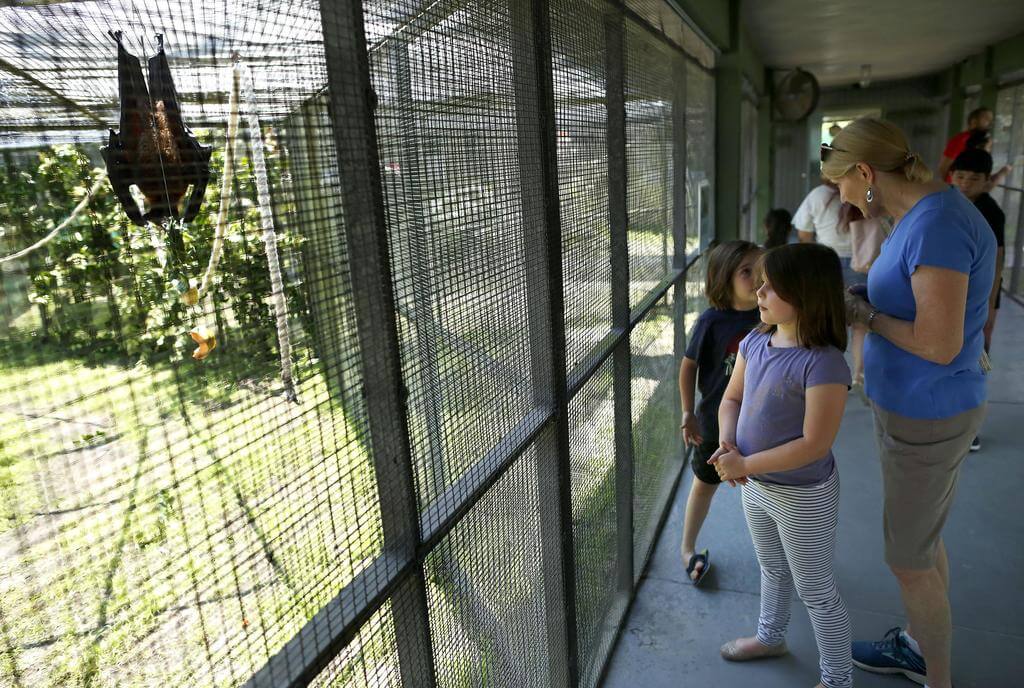 Source: gainesville.com
The best way to cure bat phobias and put to rest the numerous utterly debunked bat myths and legends is a visit to the Lubee Bat Conservancy. You can visit here as it is a great thing to do in Gainesville 2023 Conservation is at the forefront of conservation efforts to conserve declining bat populations and to avoid the disappearance of many species of bat.
On weekdays, the conservancy provides guided educational tours; you need to arrange an online time. In October, if you happen to be in the city, you can attend the annual Florida Bat Festival, which takes place at the conservancy and gives the entire family fun and informative day and the opportunity to encounter some of the giant fruit bats.
11. Matheson History Museum, Gainesville, Florida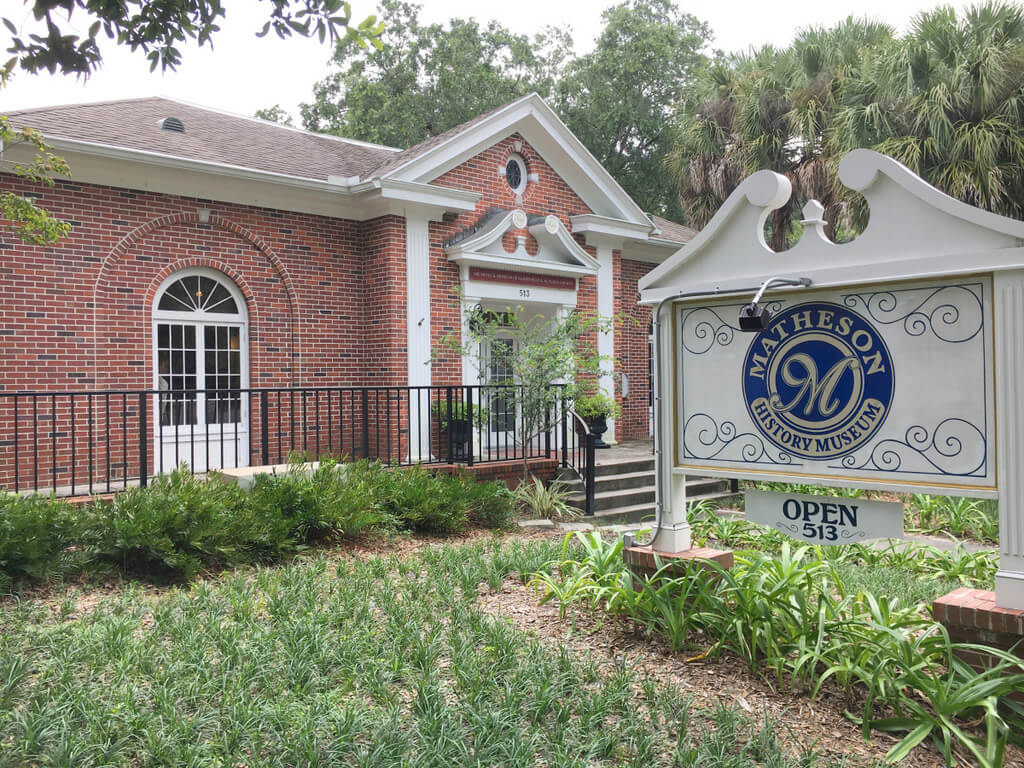 Source: wordpress.com
In the center of historic downtown Gainesville, you can find the Matheson History Center, which is devoted to preserving and highlighting Gainesville and Alachua County's history. An extensive collection of thousands of historical Florida postcards illustrated gazettes, and photos are some of the museum's highlights, many of which are located in the 1932-built former American Legion Hall.
Moreover, a re-creation of the Matheson Country Store and many other permanent and visiting exhibits can be seen. At your own pace, you can order a guided tour or explore. Many fascinating books on the region's history keep in the museum shop.
Also Read: The Seven Best WaterParks In Florida
12. Morningside Nature Center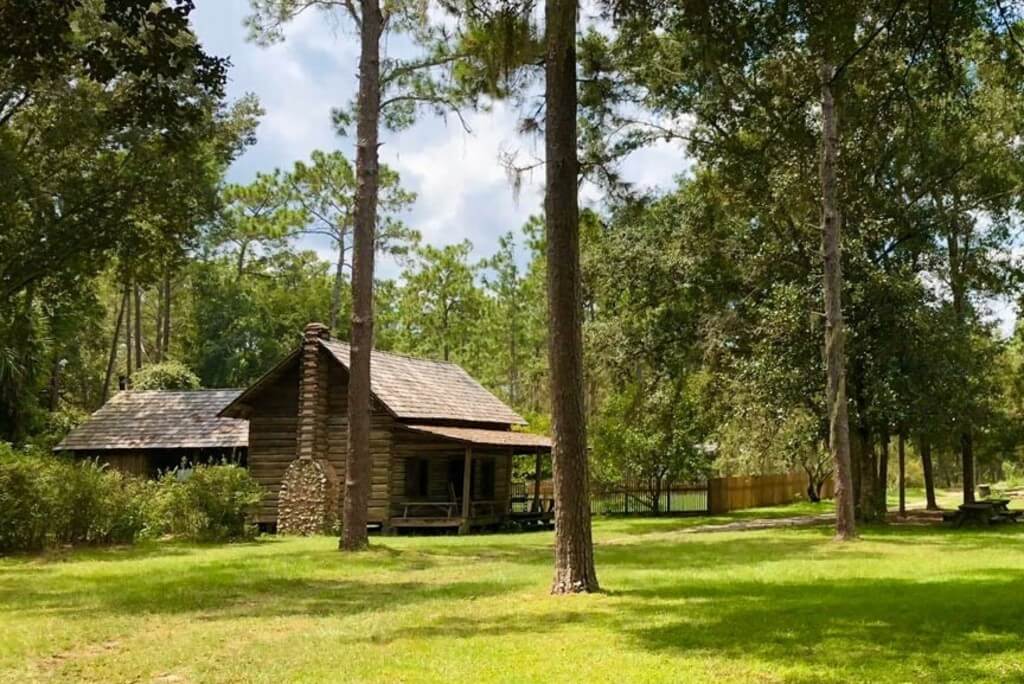 Source: hamptonlakebb.com
It would be best if you went to the Morningside Nature Park, which spans over 260 acres of pine savannah, with a strong network of walking and hiking trails, anytime you feel like leaving the city and enjoying the outdoors. You can map out all the tracks and loops at the Environmental Education Center and pick which of the well-marked trails you would like to follow.
The center also features the Living History Farm (active September to April), where a selection of historic farmhouses, livestock, and costumed guides can find, giving children a wide variety of immersive farm activities reminiscent of the 1870s frontier days.
13. Paynes Prairie, Gainesville, Florida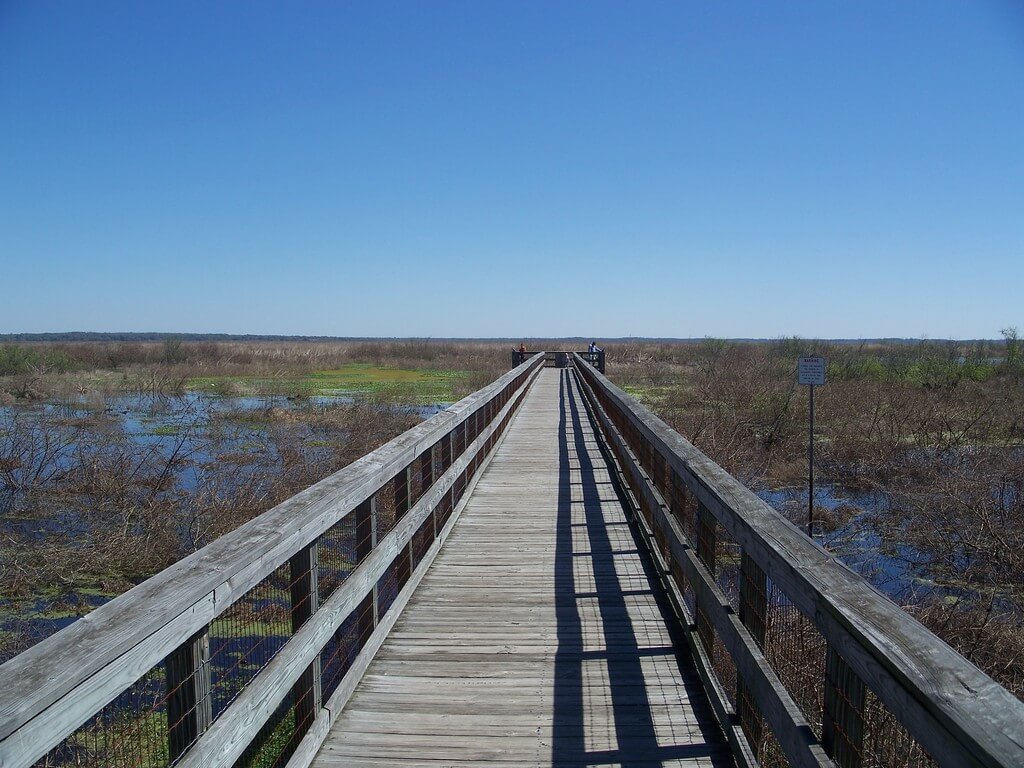 Source: wikimedia.org
To get back to nature, you can find your way to Paynes Prairie Preserve State Park as an alternative to the museums and other cultural attractions in Gainesville. To help you appreciate the importance of the variety of species in the park, the visitor center offers an audiovisual guide, and you can get a perfect rundown from the top of the 50-foot observation tower.
There are eight trails for hiking, walking, and horseback riding, including the 16-mile paved Gainesville-Hawthorne State Trail. You should come or pitch your tent for the day, and enjoy a couple of days in the park walking, cycling, boating, and fishing. It might just become the best thing to do in Gainesville in 2023.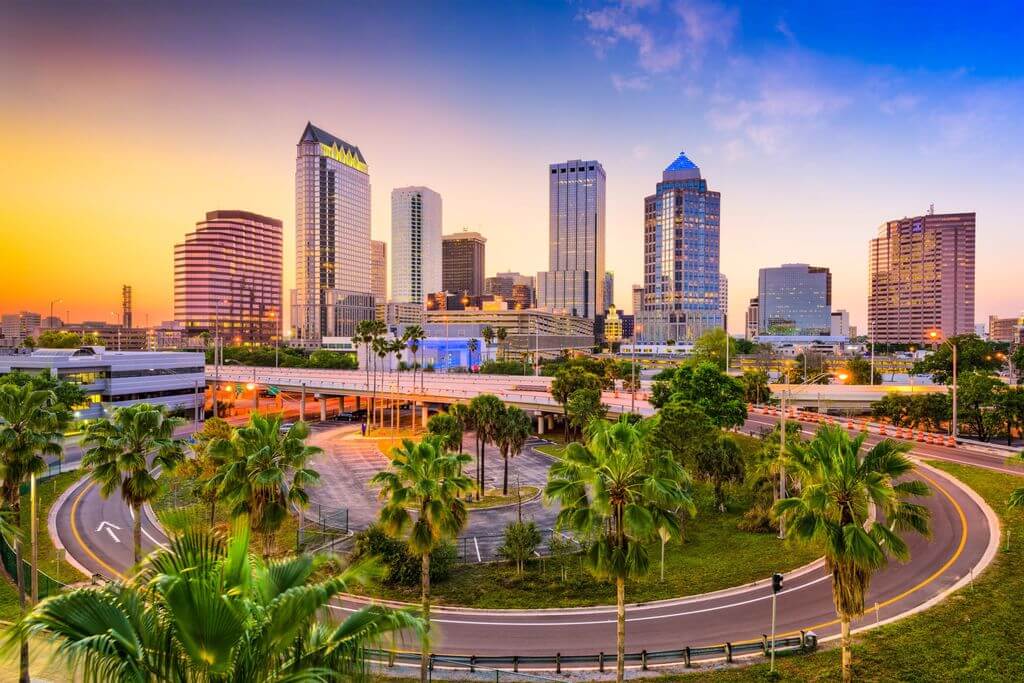 Source: nitrocdn.com
Conclusion
The historic nature and charm of Downtown Gainesville accentuate by an abundance of parks and protected areas. There is an excellent variety of recreational opportunities right in the center of the city, from camping to golf courses. There are several unusual museums and theaters in the neighborhood. Also, you will be able to see a very varied food scene, and a reasonably decent nightlife, albeit quite eclectic.
For more updates on the tourism industry, visit Travelila.