Best Places To Travel In December 2023 Before Ends
When it comes to traveling, then it's the time of the year when journalists, publishers, travel agents start making predictions for what is in store for the year ahead. And here the various travel teams have already started to has put together their forecast for what will be in their travel catalog this winter season, whether it is a hot new destination, a must-do-journey, or a trend you need to know about. Holidays are all about spending quality time with your loved ones.
There is no better way to do this than to share new experiences, take in new sights, and explore new destinations together. Whether your idea of holiday heaven is lounging by the pool in top hotels around the world, or if you would prefer to seek out adventure on holiday such as hiking through the hills in search of picture-perfect views then there are numerous destinations you can discover.
It is totally your wish that whether you want to travel as a family with your little children, as a couple in search of that special something, with friends to ooze out, or as a solo traveler to soak up the culture. So all you have to do is to pack up your bags and have to turn up at the airport to begin and choose your travel destinations.
Places to Travel in December 2023
With plenty of destinations to travel across the world, take small breaks in bite-size portions with a trip to visit a new city that is yet to be discovered. According to some travel sites, the top travel destinations for the year ahead are an eclectic bunch, ranging from a historic Dutch city to an unspoiled island bird sanctuary off the coast of Bali. Meanwhile, we also came to know that more than half of the global travelers said that they will plan to take more weekend trips.
And these are the best places to travel in December 2023 where you can turn your regular trip into a new discovery that you have been longing for for for since long. Here we have noted some of the places to visit this December to make winter an epic affair.
Thajiwas Glacier, Sonmarg, Jammu and Kashmir – The Snowy Wonderland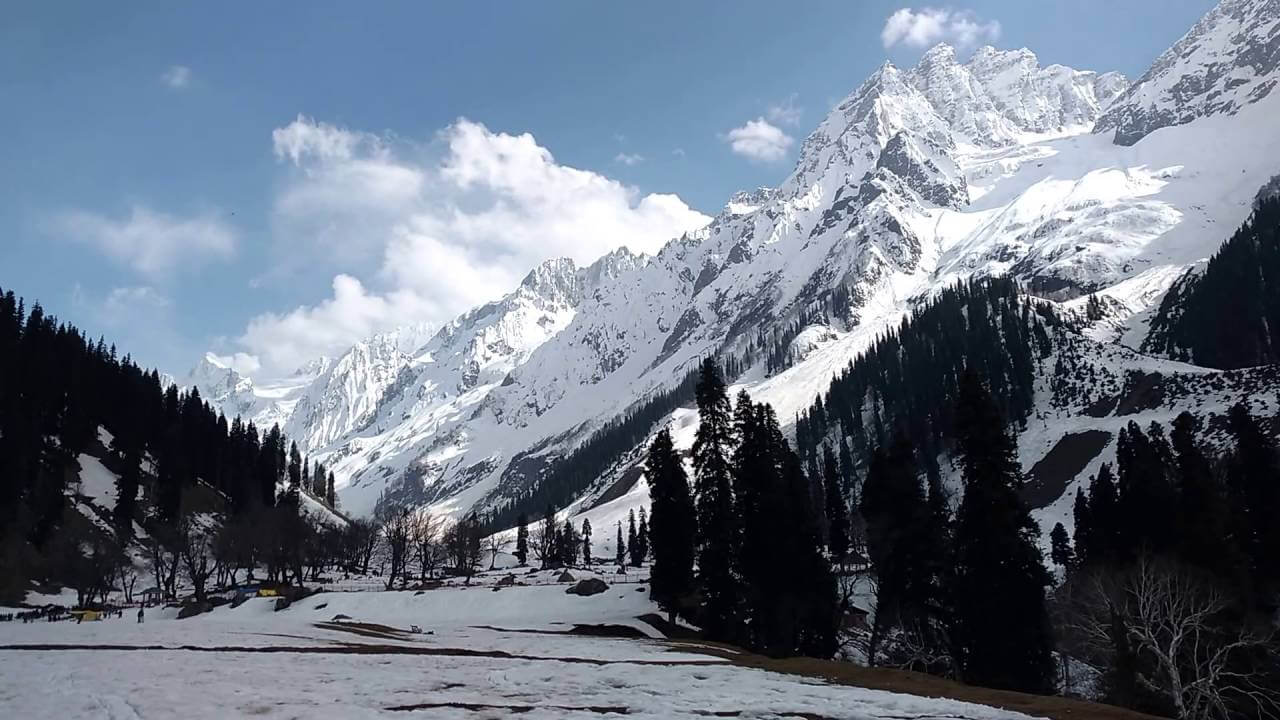 Source : i.ytimg.com
You can start your journey by witnessing the beginning of snowfall in December as you go about the glacial sighting in this snowy wonderland. During this month of the year, you will be bound by natural beauty on all sides, breathtaking glaciers, and serene lakes of Sonmarg. Thajiwas Glacier which is located just 7 kilometers from the mainland is one of the best places to be discovered. Some of the best things to do this December here are snowboarding, sled rides, and skiing. As this is also Christmas time all around the world, the tariffs of the hotels per night costs around INR 1,400.
Dawki, Shillong – Water So Clear That It Sparks Optical Illusion
Source : pbs.twimg.com
This is one of the best places to travel in December 2023 as it naturally becomes a replica of Heaven in December month with a pleasant temperature ranges from 12 to 20 degrees. And the one and only hill station which is accessible from all sides are Shillong. And the water of this Dawkins river is so clear that a boat floating on it seems like it's flying in mid-air.
This place is so beautiful that it definitely needs to be added to your top tourist places in India this December. Apart from this river, you can also enjoy some really amazing festivals organized here in December like Tysim Festival, Baghmara, Festival, Williamnagar, and Tura Winter Festival.
Manali, Himachal Pradesh –Beloved Winter Destination of India
Source : image3.mouthshut.com
From tall deodar trees, towering mountains to curvy roads and heavy snowfall, one of the best places in India during December is Manali. This hill station is all famous for some adventure sports like paragliding, ice scatting, rappelling, and rock climbing. So visit Manali in December and watch the landscapes turn into a slice of snowy heaven. Even you can enjoy bonfires in the chilly nights of Manali along with the gigantic ice-capped Himalayan Mountains. One can also trek the amazing mountains of the Solang Valley, Lamadug Meadows, etc.
Dalhousie, Himachal Pradesh – Which is Mesmerizing With Its Colonial Charm
Source : hillsofindia.com
The mesmerizing town of Dalhousie is one of the best places to visit in India during the winter months of the year, December. With its snow-flake-covered Deodar forests, the view is completely indefinable. This marvelously beautiful winter destination becomes ramp opened to the chilly breeze with a view of snow-capped mountains. Additionally, those who love adventure they can go for the trek and may also attend the National Himalayan Winter Trekking Expedition.
Auli, Uttarakhand – The Skiing Capital of India
Source : indiaexclusivetours.com
The amazing scenic beauty of the snow-covered peaks of the Neelkant, Mana Parbat, and Nanda Devi gives an inspiring panoramic view of the hills which will make your hand and toes freeze, especially at the time of Christmas. And the best time to explore Auli is this month of the year, December. Even here you can learn some thrilling adventurous sports. You can play around with snowballs, indulge yourself in some sport or could relax and take in the scenic views of the Himalayan Mountains from your resort.
Nagoa Beach, Diu – Hosting The Beach Festival
Source : c1.hiqcdn.com
In December, the virgin beaches of the Diu are so breathtaking that you've to see it believe it. The average temperature of this place ranges from 16 degrees to 23 degrees Celsius. Bonfire on the pristine beaches of Diu creates wonders for the couples who are there for a honeymoon this December in India. And the union territory of India also celebrates a unique festival, starting in December, which can accompany you and make your trip a bit more exciting.
Small Vagator, Goa – Which is The Venue of Many Music Festivals and Events
Source : i.pinimg.com
Goa is one of the most visited tourist destinations to visit in December. If you love partying around with friends or family, and when comes the Christmas and the New Year celebrations, then you should not go for other options ignoring Goa, which is itself known as the capital of many music festivals, parties, concerts, and events.
Goa is also known as "The Las Vegas of India" because the casinos in Goa become wilder during this month of the year. The trance music with tickling sands on your toes is one of the best feelings that you can have this New Year. The list of events does not end here, the EDM party, VH1 Supersonic, and Sunburn Music Festival come complimentary. Moreover, this place has got everything for a kickass Christmas and a New Year Party.